Your home is your personal sanctuary and there's nothing more relaxing than coming home after a long day outside to just rejuvenate yourself. That's why you should make sure to create a welcoming and cosy living room so that you can entertain your guests and snuggle in when you are having a lazy day.
1. Wooden Living Room
Wood is a natural material that has always been used to warm up a space so using wood in your living room is a great idea. Here, the dark grain of the wood panelled walls is both sophisticated and cosy with some overstuffed armchairs to complement it.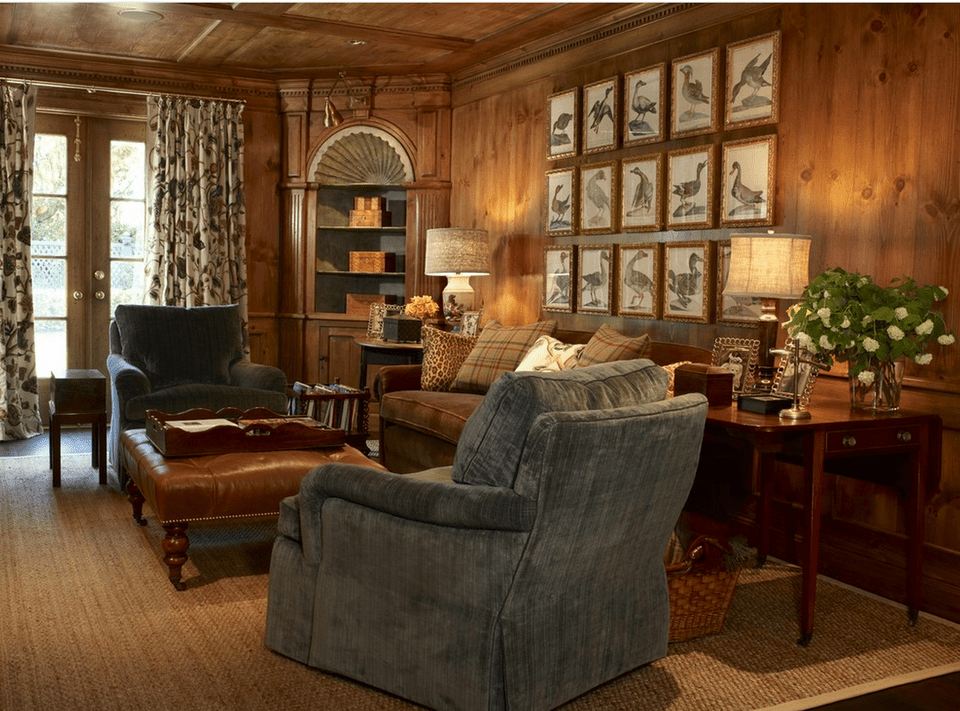 2. Glamorous Bohemian Living Room
Exude a casual and romantic vibe with this stylish living room that has plenty of soft fabrics for days when you want to be a couch potato. The sunburst mirror adds a pop of warmth in the living room too.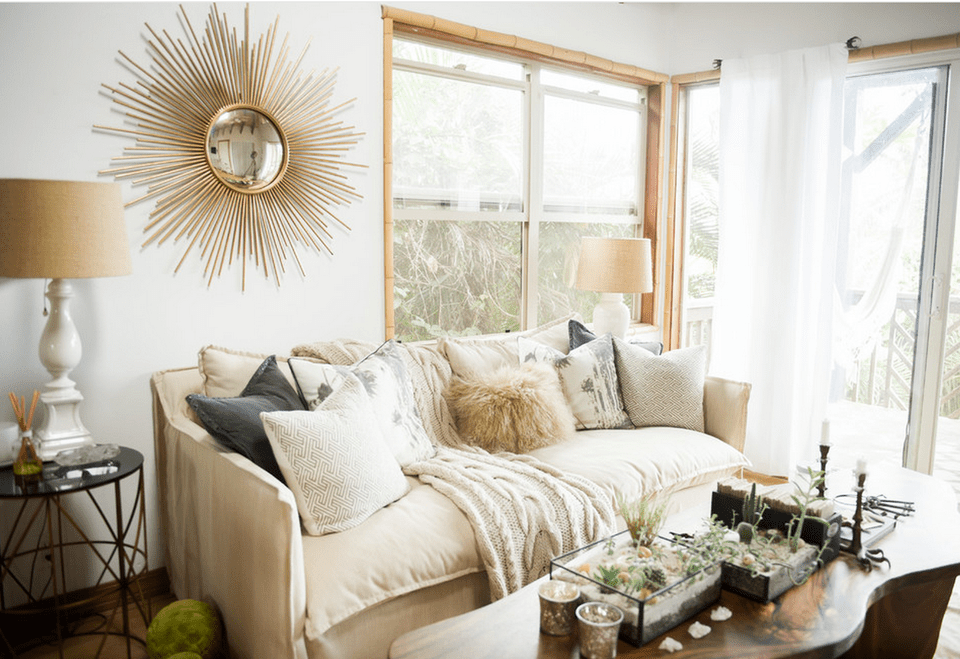 3. Colourful Living Room
A cosy living room doesn't necessarily have to be adorned in neutral colours but you can also consider using bold colours like this living room. Use them like accent colours and be sure to layer in lots of plush fabrics.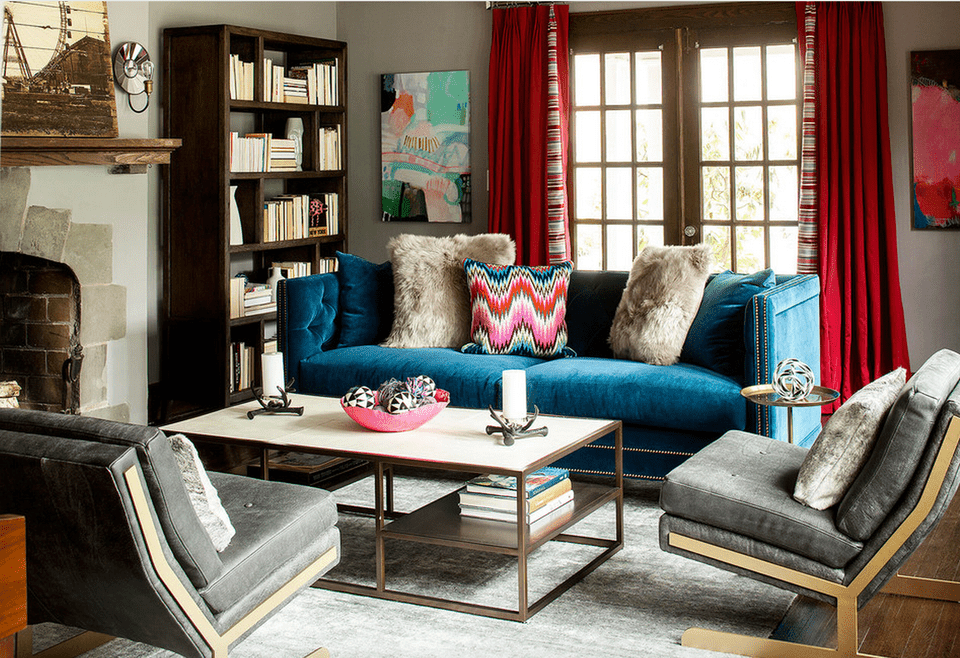 4. Lit Up Living Room
One of the most important elements in creating a cosy living room is to take advantage of the lighting to make an impact. Use only bulbs that emit a warm and soft glow while avoiding harsh lights to achieve the full effect.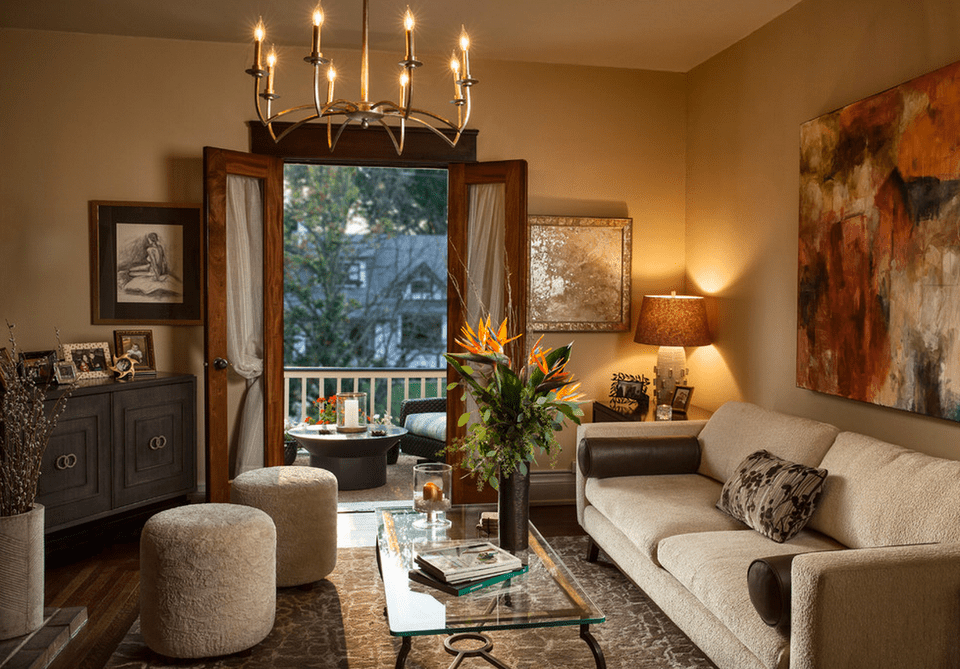 5. Warm Colours Living Room
An easy way to make your living room feel cosy and inviting is to consider the colour scheme which plays a large part to create a warm atmosphere. The chestnut and gold hues in this room make it look perfectly welcoming.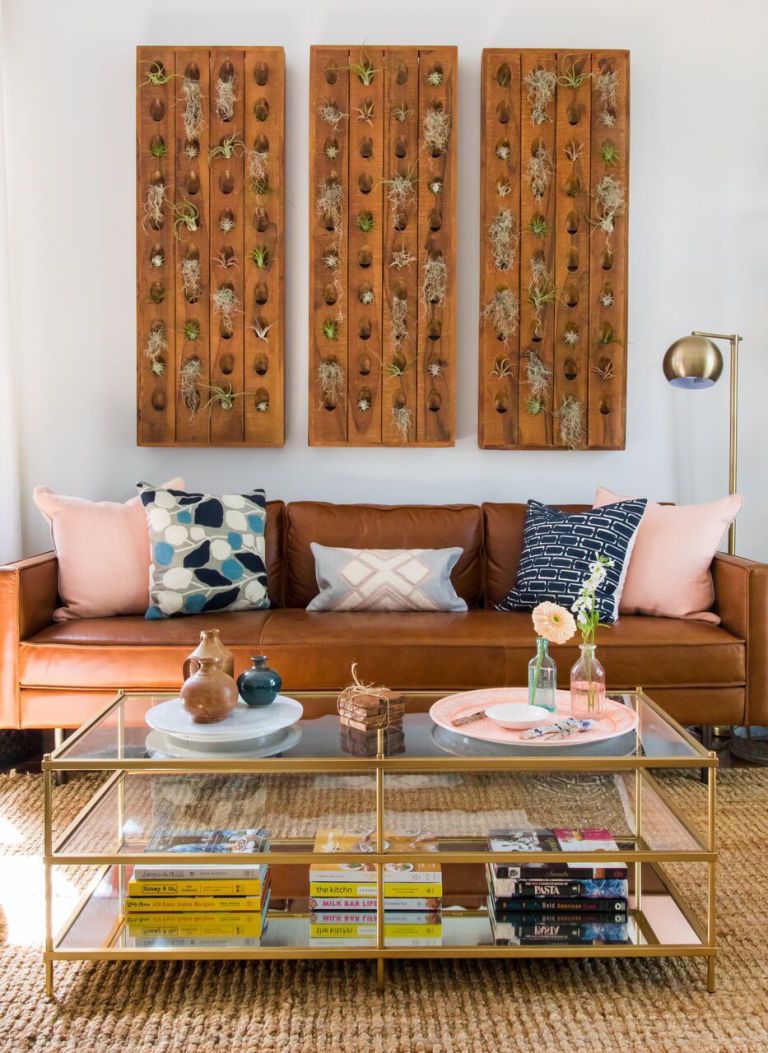 6. Casually Cosy Living Room
This living room almost looks like a reading nook especially with that striking curved reading lamp. In addition, the artistic photos in warm hues behind adds to the cosiness factor of the room.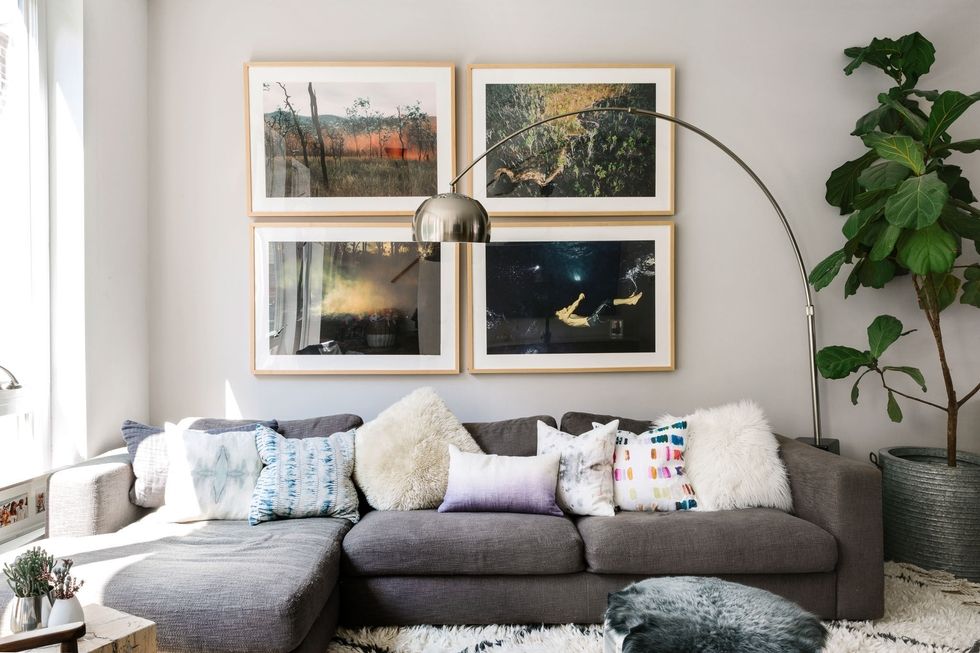 7. Cool Colours Living Room
Dressing your living room in cool colours can also make it look really cosy as proved by this gorgeous space below. This can be achieved by using plush fabrics and playful elements such as the quirky marquee sign.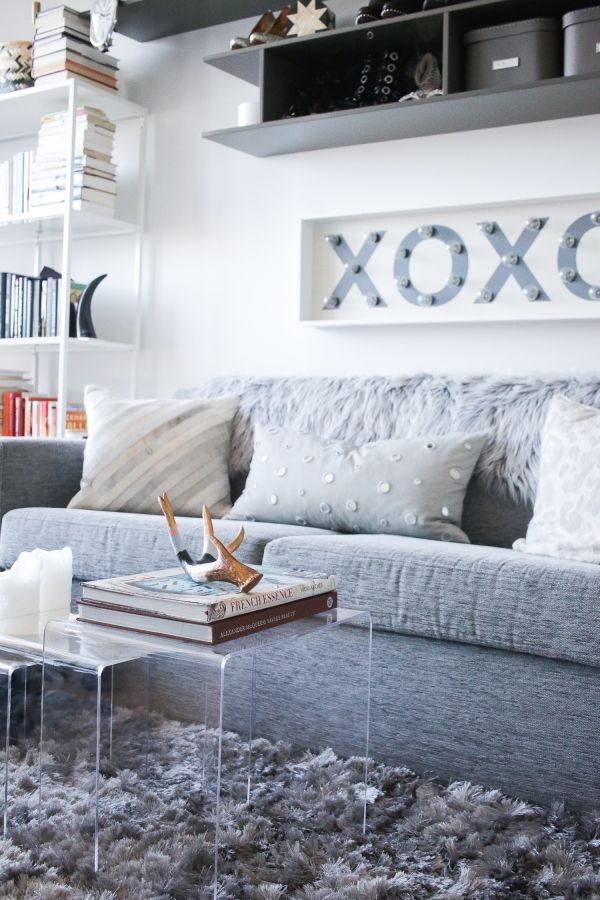 8. Black-and-white Living Room
The black-and-white home decor style is classic and timeless so incorporating it in your living room will make it look really good. Make it look even more welcoming with soft and fluffy textures around the room.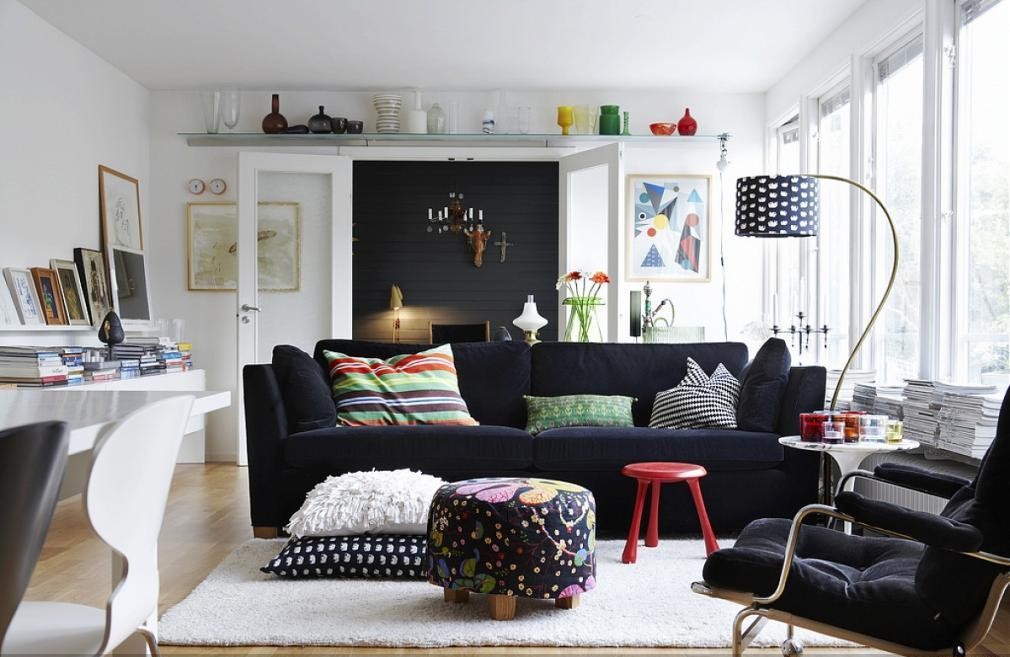 9. Eclectic Living Room
Creating a fun and whimsical living room is also a great way to make it look more cosy and inviting. You can use any quirky accessories and various bold colours to dress up the room.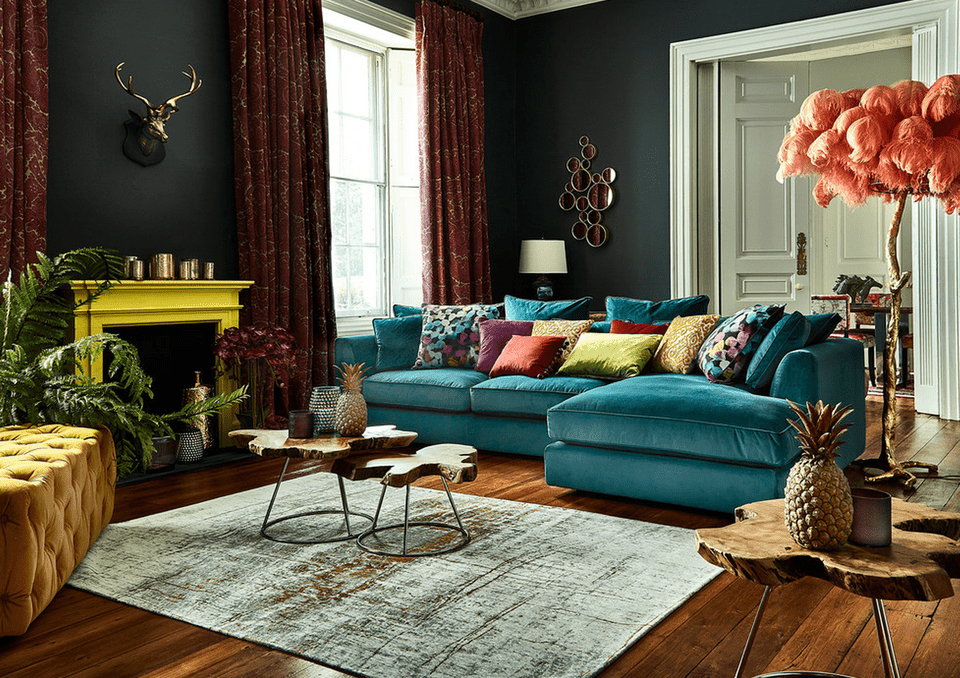 10. Rustic Living Room
A rustic living room can be both modern and traditional, which has the added effect of making it look stylish and cosy. Plenty of overstuffed throw pillows and velvety sofas means there's lots of seating options for entertaining guests.