Whether you are a male or female, you are bound to have some toiletries in the bathroom so that you can perform your ablutions and get yourself presentable enough to face the world each day. However, it doesn't always have to be a simple rack that you can use because there are in fact many different ways you can store your bathroom toiletries.
1. Wall Cabinet
Hanging a wall cabinet to free up some of that precious floor space is a great way to store your bathroom items. Even if you have a big bathroom, storing it high up on the wall keeps it from getting wet and is handy for extra space to put your stuff.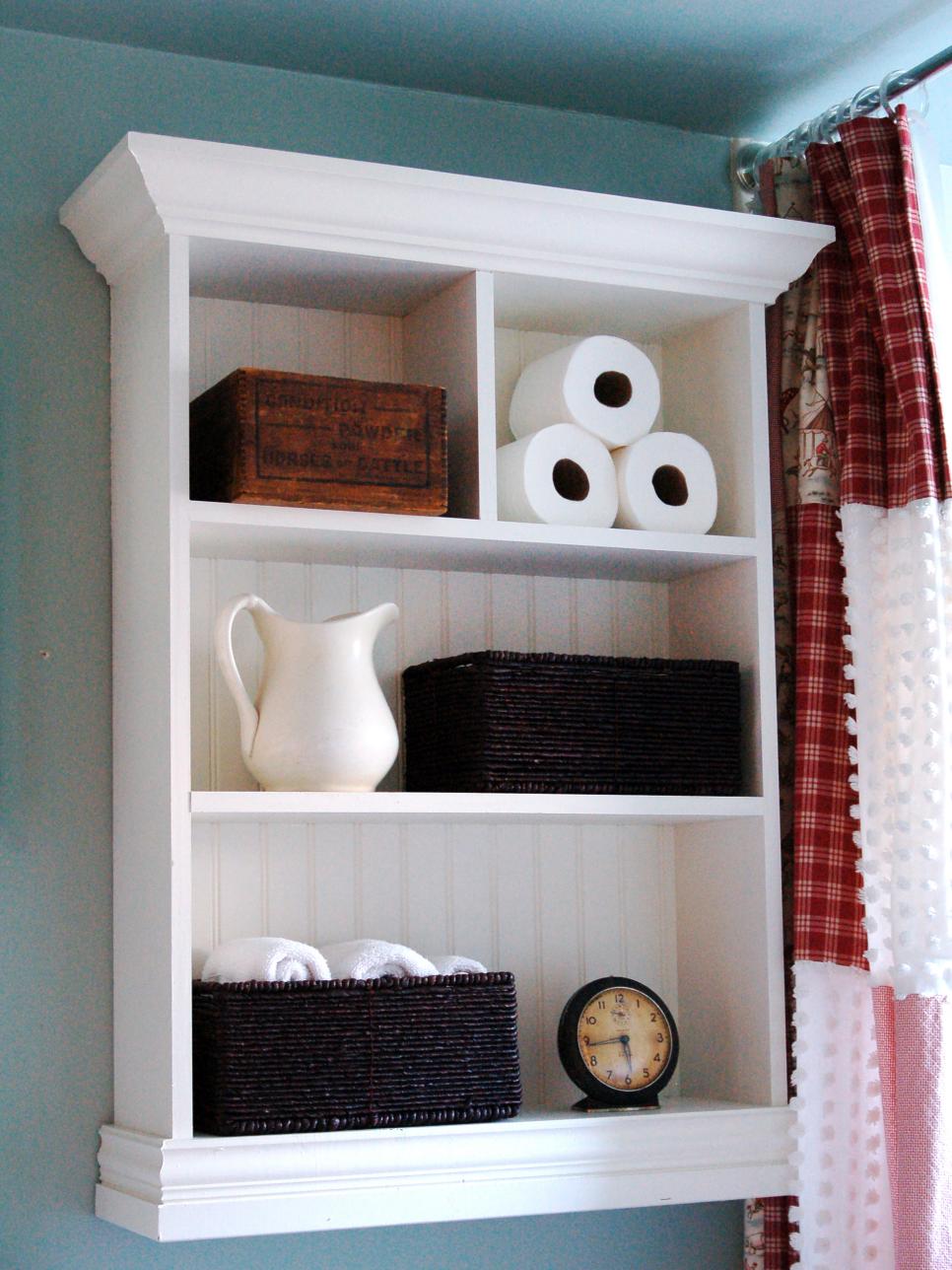 Some portable freestanding storage is suitable if you are someone who loves to redecorate your bathroom or just generally reorganise things inside. Not only is the ladder easily customisable, but you can store various items on it as well.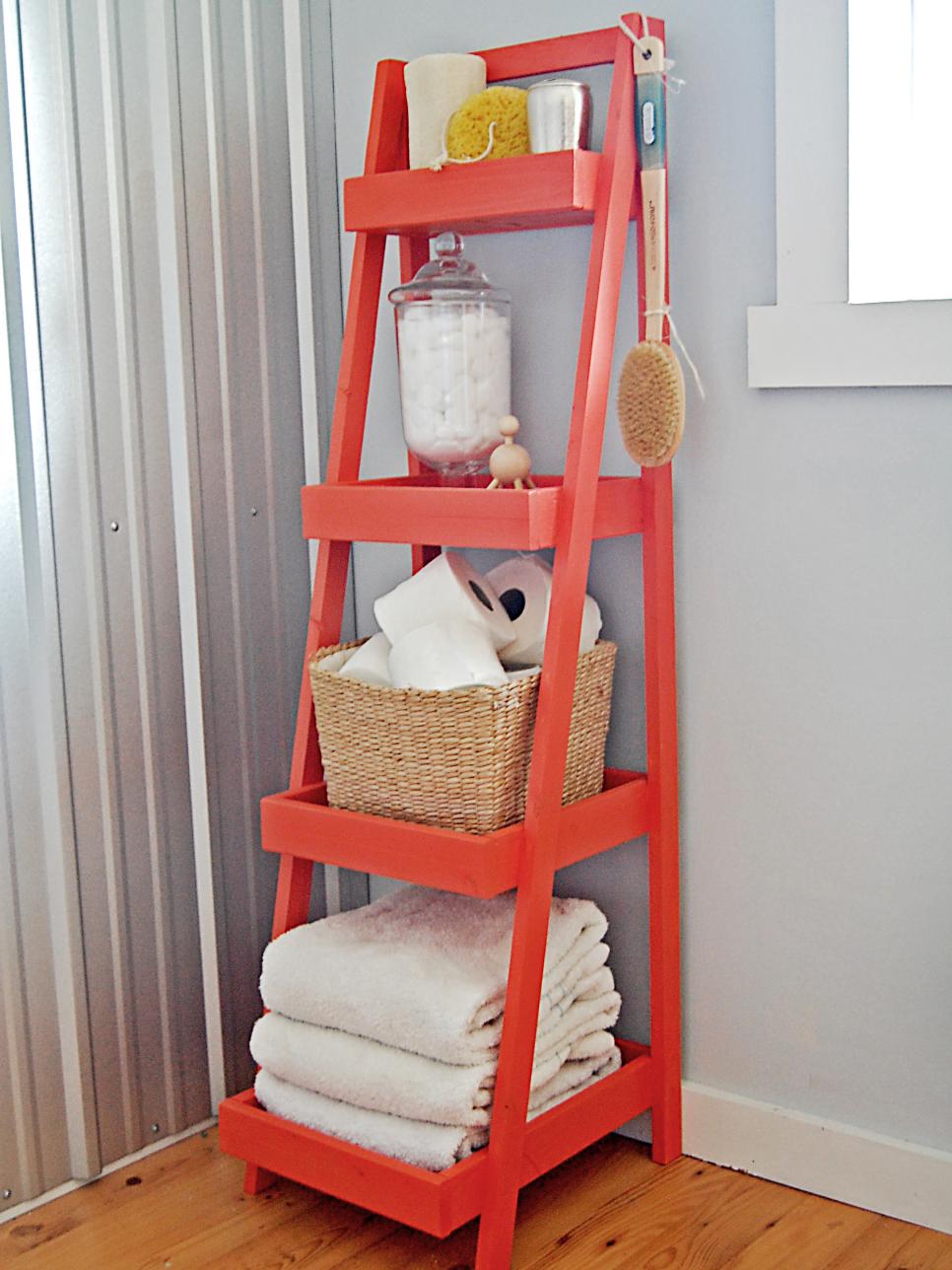 3. Built-in Shelving
If you want lots of storage space then perhaps investing in some custom made shelving is the way to go. You can add some deep niches by the mirror for some towels while adding some drawers and cabinets for other items you want to store out of sight.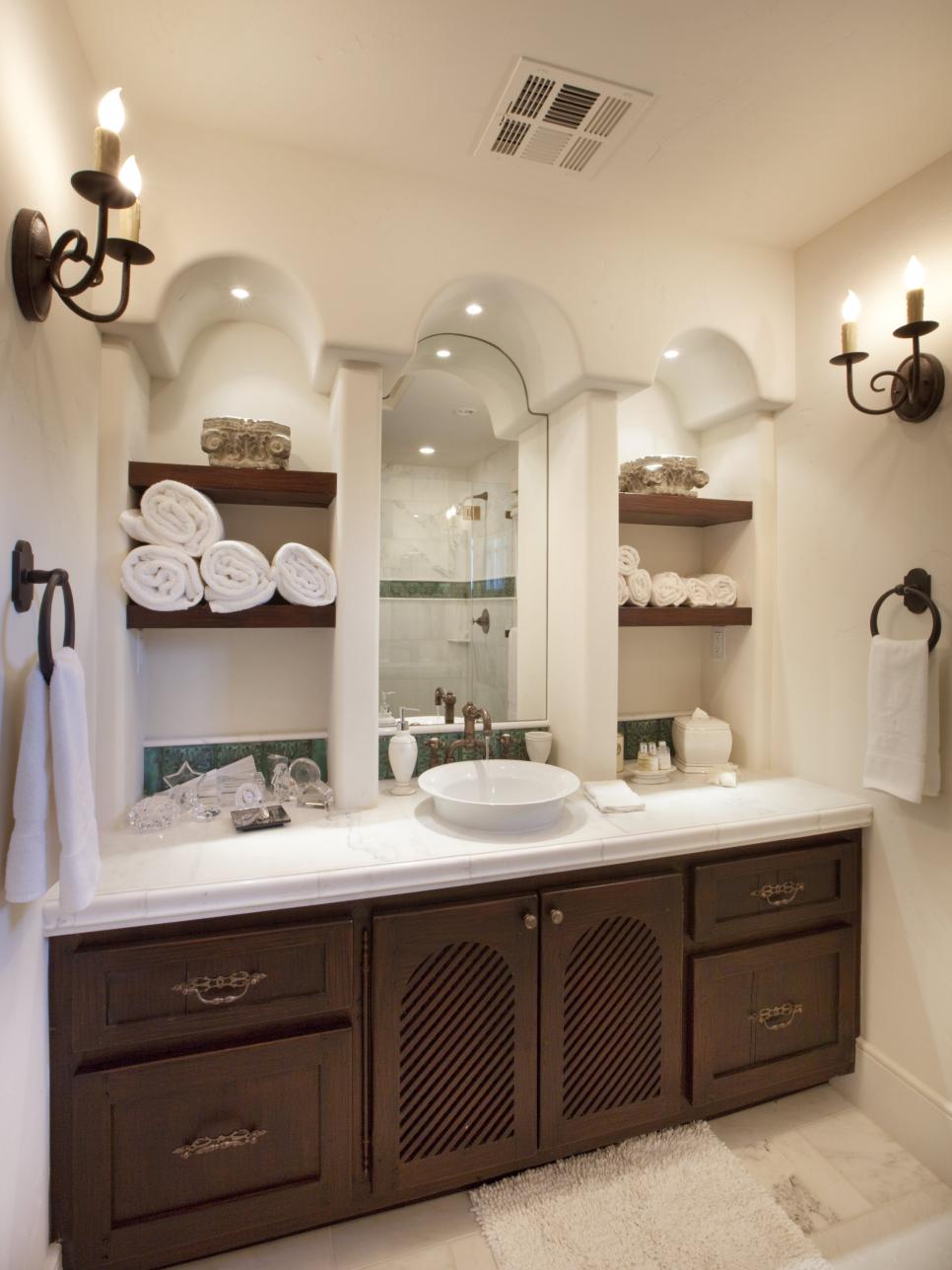 4. Pegs and Shelves
For a smaller bathroom, you might not have enough space to store as many items as you like. However, you can fully utiise the space you have by adding a peg rail to hang your towels and a shelf above it to keep your jars and bottles within easy reach.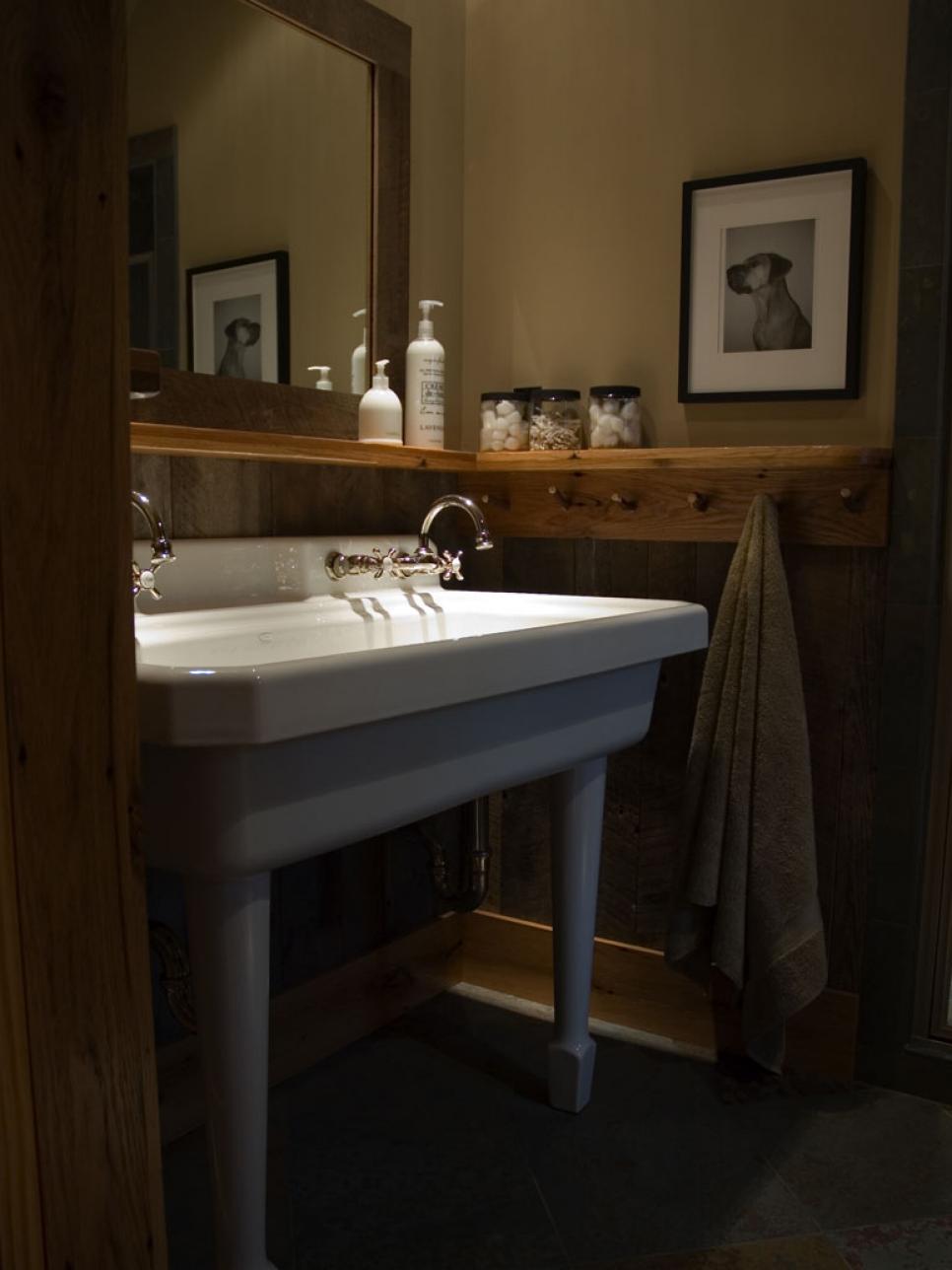 5. Floating Shelves
Shelves that are located high on the wall keeps the hazardous items out of prying hands while fully maximising the space you have at the same time. Keep the everyday items where you can easily reach them for a handy and convenient storage system.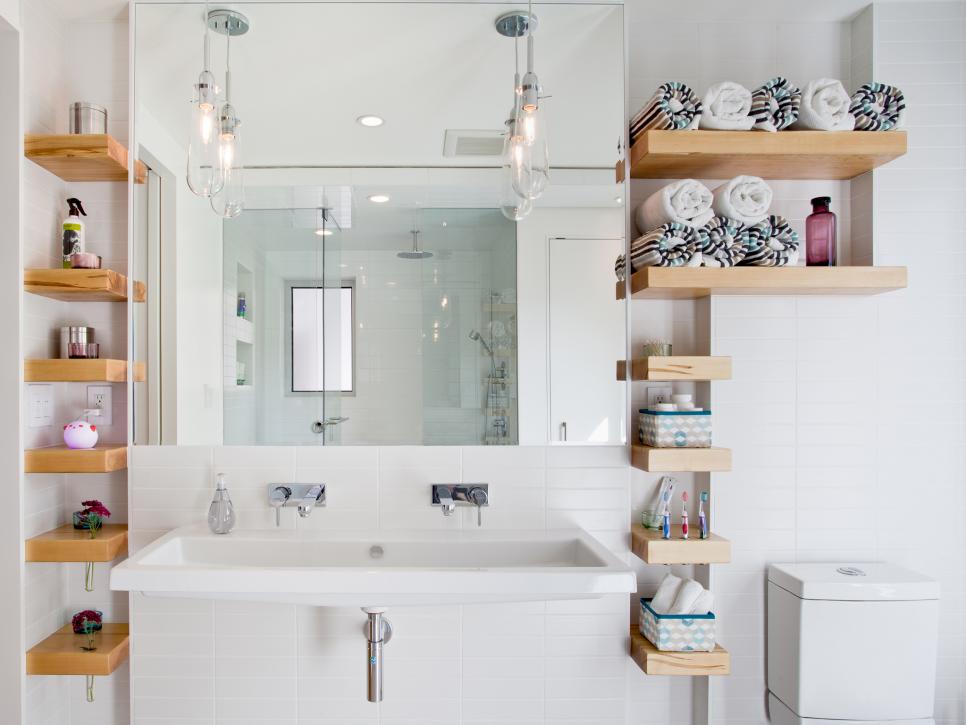 6. Under Sink Skirt
The space under the sink can be used too, but if you find it unsightly to exposed your bathroom items just like that then you can consider adding a skirt under the sink. This helps to keep the space neat and uncluttered.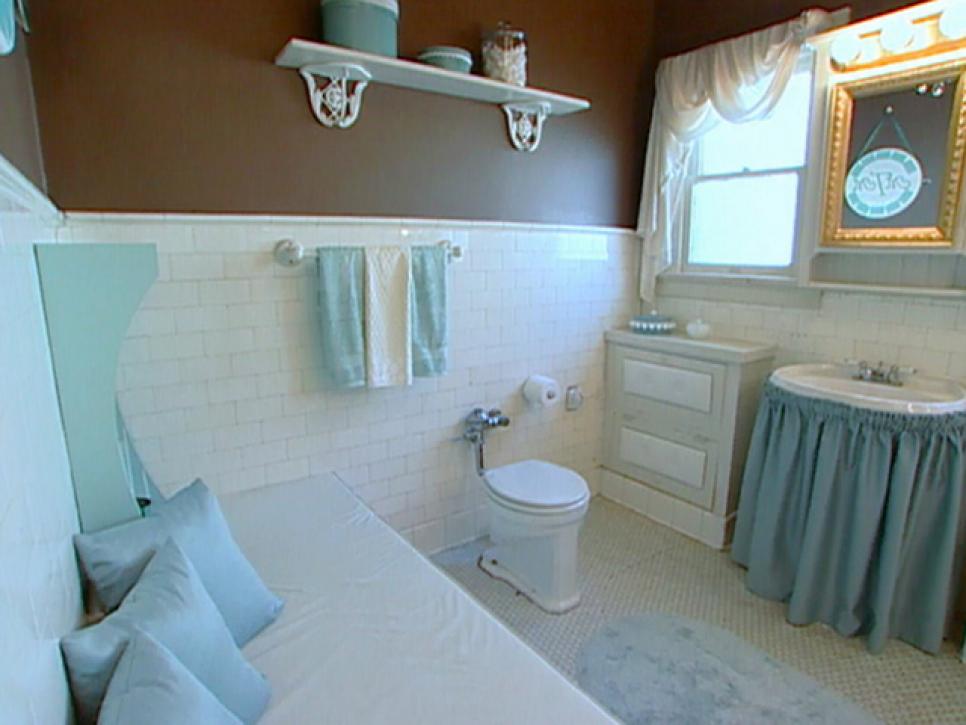 7. Floating Vanity Storage
Vanities don't necessarily have to be firmly rooted to the ground, in fact they can be floating off the floor which creates the illusion of space in the bathroom. Handy cabinets and drawers ensure that you have ample space for all your toiletry needs.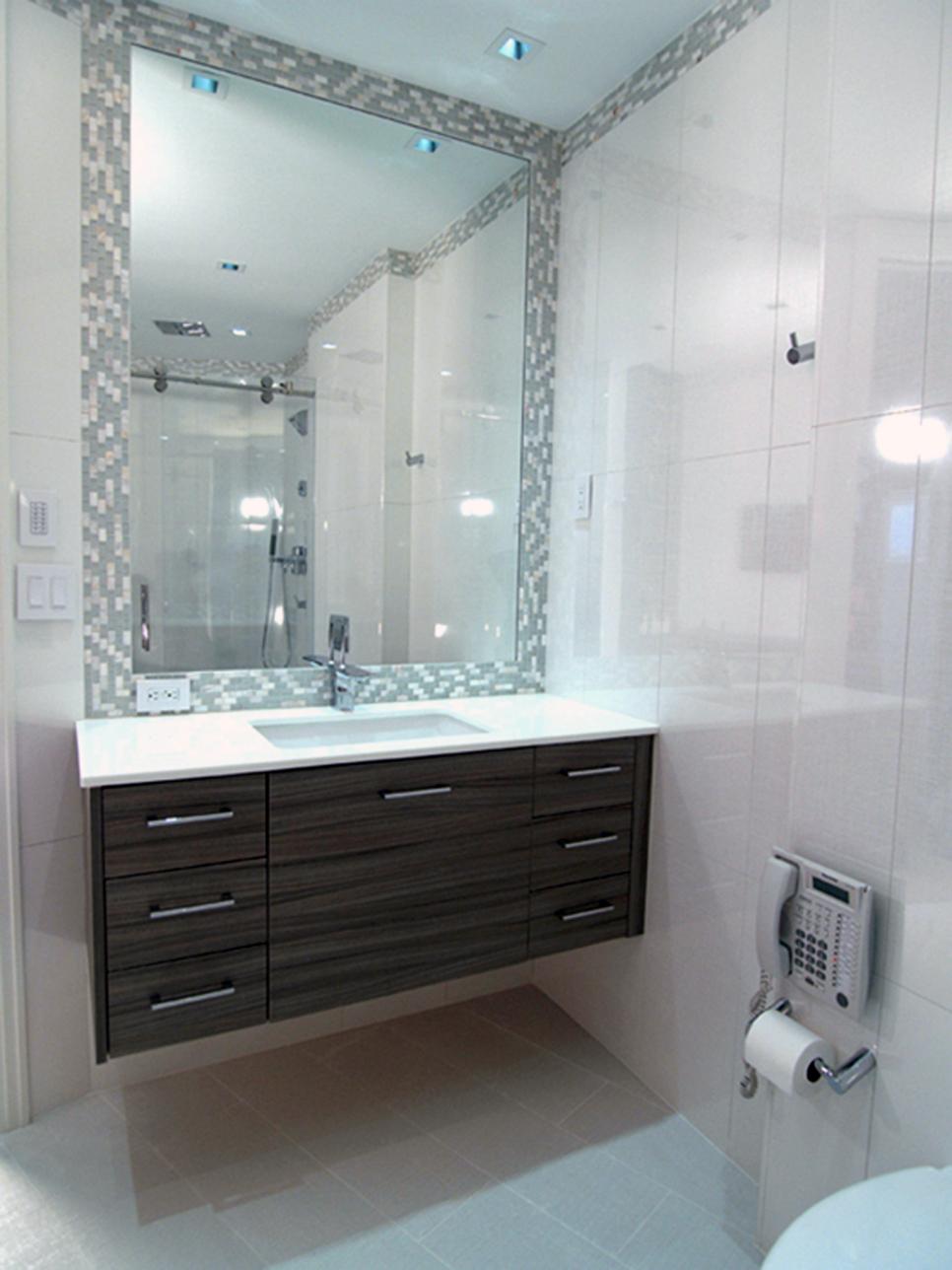 8. Medicine Cabinets
Medicine cabinets may sound like they come from another era but you'll be surprised at some of the modern designs available nowadays. Other than being able to provide convenient storage, they look really good in your bathroom too.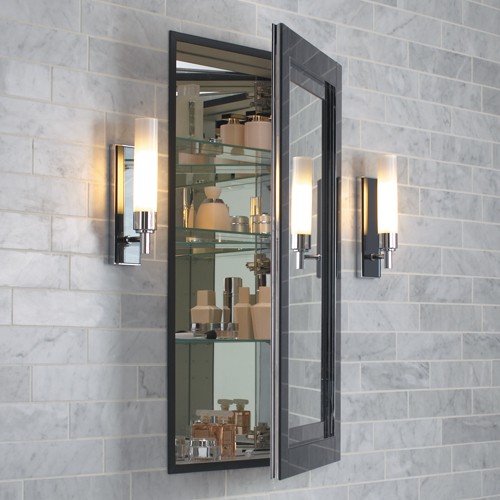 9. Multiple Storage
For bathrooms that are blessed enough to have ample space to store toiletries, then it may be a good idea to fully utilise these spaces and built various storage solutions such as drawers, shelves and cabinets.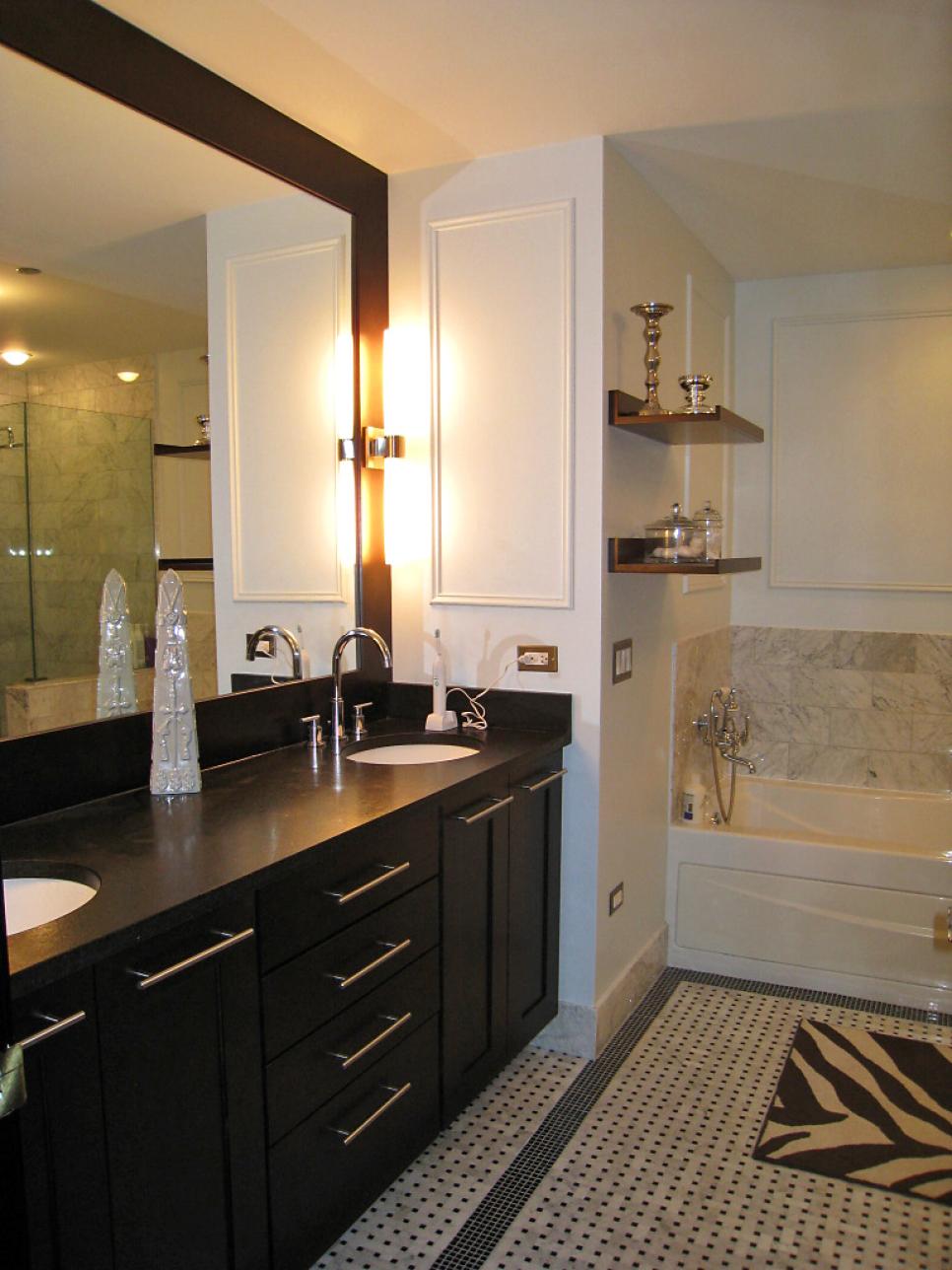 10. Convenient Niches
Building a recessed niche in your wall is a really handy way to keep your everyday toiletries near but yet not in the way. It is perfect for you to store your frequently used items when you are bathing and looks much better than a clunky rack.