Having a good dining area gives you the chance to provide a great place for family and friends to gather in dinner parties and other social events. Hence, you really would like to make your dining area a great place to stay. You want it to have a good design and style that will not only show your taste and personality but will also make it a comfortable place they will surely love.
Your dining area is not merely a place for eating. It is one of the most important part of the house where you can make memories. Your ambiance will surely contribute a lot to indulge your guests' senses in munching on their favorite meals. Well, it is every homeowner's dream to have a great dining area. To help you, we have here some tips that can serve as your guide before you start designing your dining area. Also, be inspired with the dining area ideas that you will see below.
1. Know what you want.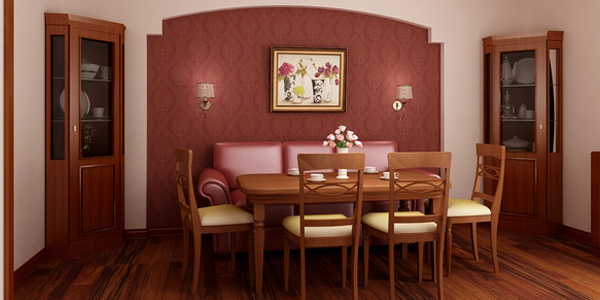 First, you need to decide the kind of kitchen you want. You might want a kitchen for fine dining or just a simple dining area. Others even choose a simple bar only especially if the space is so limited. You wouldn't be able to choose the right design for your dining area if you haven't decided what you want first.
2. Know your design.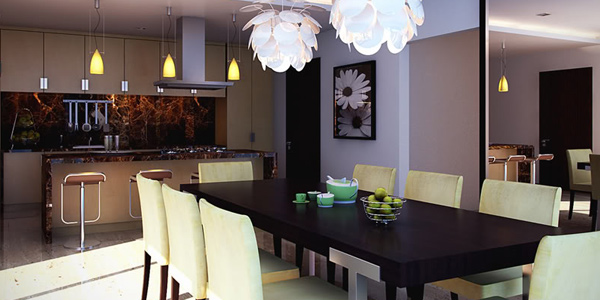 In designing your dining area, you have to know your style. The design concept of your house should also be the concept your dining area. If your interior is Eclectic, then everything should be Eclectic. There should be conformity for the rest of your home.
3. Have smart color choices.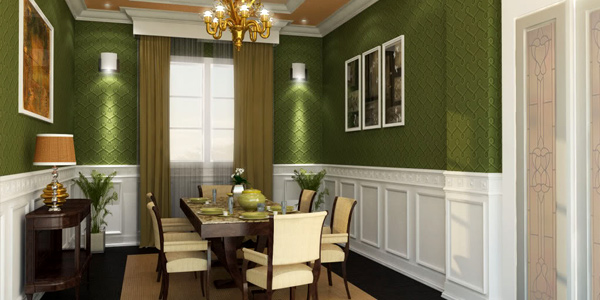 Make sure that you do not have mismatching of color. You have to make up your mind in choosing the right colors. When mixing colors, make sure that they match and they are complementary. Avoid the use of loud colors in just one area. If you use bright pink, just accent it with neutrals and shades of pink. Do not use pink with green. See to it that the colors look good together.
4. The furniture.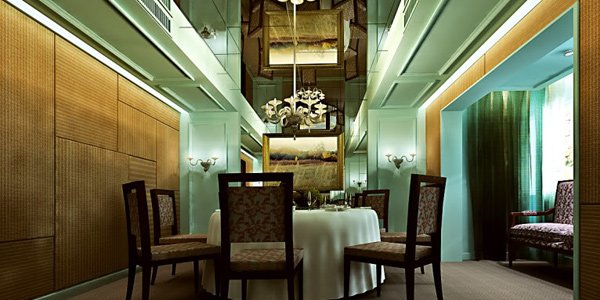 Your dining table is the star in your dining area. But it doesn't really have to be new. If you think your old one will still look good and apt, then use it. You can also change its color if you want to. Choose the right size and shape of your table. If your area is small, you can use a round table. Your seats should be comfortable. It has to complement with your table, too.
5. Use space correctly.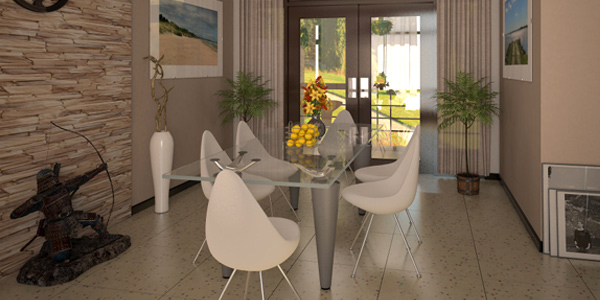 Space is very important. First, you have to know if you have a wide or narrow space, a closed space or an open space. This way, you will be able to know the kind of colors to use. If your area is closed, you can choose colors that will make it look wide. It can also help you choose the right furniture sizes. This will also be your guide in choosing the right layout for your dining room.
6. Use the right layout.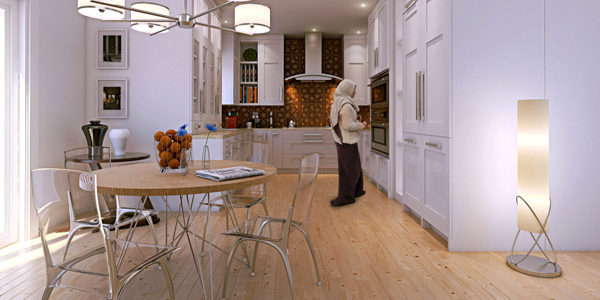 In accordance with your space, make sure your arrangement is good that it won't look so crowded and awkward. Make sure that your furniture and even decorative accessories in the dining area will work in harmony with each other. The right layout includes good traffic in the dining area. Make sure the homeowner and their guests will be comfortable in having meals in the place.
7. Have balance and harmony.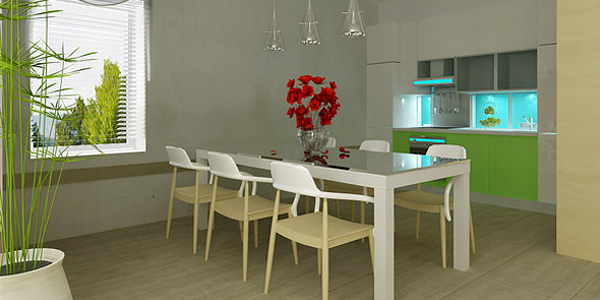 Make sure that everything in your dining area has balance and harmony. You can use your old furniture if you want but if you think it doesn't complement with the entire design, then you can buy a new one. Your aim is to really make your dining area appealing, comfortable and distinct. Everything in the place should work well together. The choice of color, accesories, lighting and other aspects should look good as a whole.
8. Consider good lighting.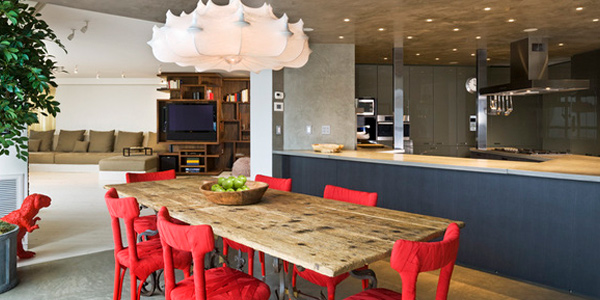 Most kitchens use a chandelier or an overhead light. This is a good focal point for your design. You may also use light with dimmers so that you can set the mood in your dining area. You can also use wall scones and pin lights if you want to. Others prefer to use some decor overhead the dining table. This is also good.
9. Use additional accessories.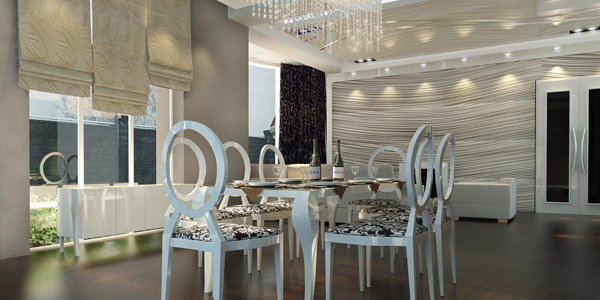 You can also place some accessories in your dining area. If your place is small, put a large mirror or a painting on the wall to make it look bigger. Choose the kind of painting that will also go in harmony with rest of the design. Accessories should be used subtly in this area. Add some sparkle in your dining area by placing accessories with glass elements.
10. Have a good dining table setting.
The dining room won't be a dining room without a dining table. Consider the right size and type of the table. Accessorize it in a manner that it suits the design style of your room. You should have good table placement and a good center piece, too. Also, do not forget to choose the kind of tableware that will complement with the color and design.
Yes, it is not impossible to create a dining room to bring family and friends together. You can all have a good time in an elegant and welcoming ambience in your well-designed dining room. But before we finally end this, let me give you one last tip. Use wooden flooring, granite or ceramic tiles. Actually, what you used in your kitchen would be the same with the dining area for they are directly connected to each other. So, what are you waiting for? Plan your dining area that suits your style now!