Pegboards used to be associated with storing hardware but have since been a great storage solution for other household items. The variety of colours pegboards come in these days also liven up the wall and room it occupies. They help clear up cluttered floors and surfaces, making it convenient to access and store belongings.
To get some ideas, here are several ways how pegboards are multifunctional:
1. Replace cork boards
If you're bored with the usual cork boards, a pegboard may be a nice switch up! Fill the board with your favourite photos, inspirational quotes and even reminders. It'll be a beautiful backdrop behind your laptop and it's good to look away from the screen once in a while.
2. Hang up jackets
The beauty with pegboards is that the hooks are adjustable. A pegboard is great for the whole family to hang up jackets and umbrellas. Young children in the family can hang up their clothes independently with the lower hooks.
3. Trick kids into tidying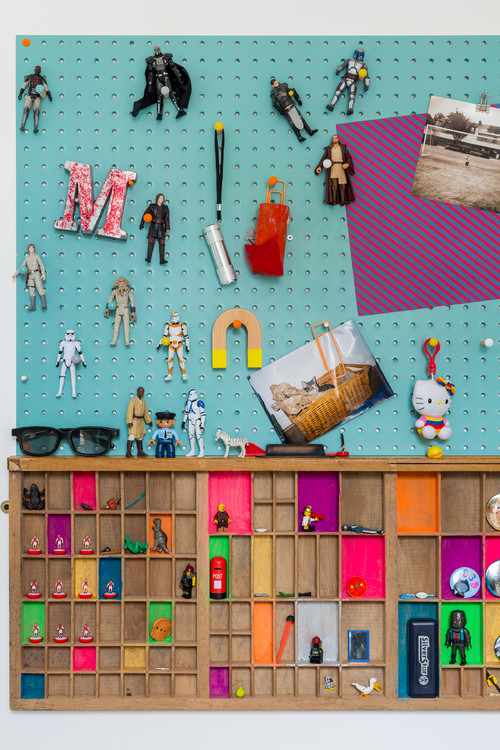 Make tidying up a fun activity by letting them hang up their toys. They'll think they are playing but they actually aren't! To make it easier, hang the pegboard at their height and pair it with some low storage for the other toys.
4. Arrange household items
In the kitchen, the pegboard is a space saver. Depending on the hooks you get, you can hang up rows of mugs, a paper towel roll and even a chopping board. The pegboard can also hold up pictures and notes in the kitchen, clearing up the front of the fridge too!
If you have an art room, containers to store loose art supplies such as paintbrushes can be mounted. Scissors that are easily missing in drawers can be located easily if it's hung up. Pegboards will also come in handy for those fond of using ribbons.
5. Hang up bicycles!
Do not be afraid to go bigger and hang up your bicycles instead! Hanging bicycles up free up a lot of space and make the space look tidier.