The bedroom is doubtless one of the most personal spaces in your home and although not many people will actually see this area, you shouldn't neglect it as this is one place that you would be spending most of your time. That's why you should make sure that it should be properly decorated so that it will still be comfy and stylish. It should also be bright and airy for maximum comfort so here are a few airy bedroom ideas.
1. Luxurious Layers
Your bed should always be comfortable and there's no better way to do so than by putting on the layers for a comfy cocoon. It gives your bed an instant upgrade and you'll be cosy any time of the day. Add in an elegant canopy for the finishing touch and you've got a bedroom-to-die-for.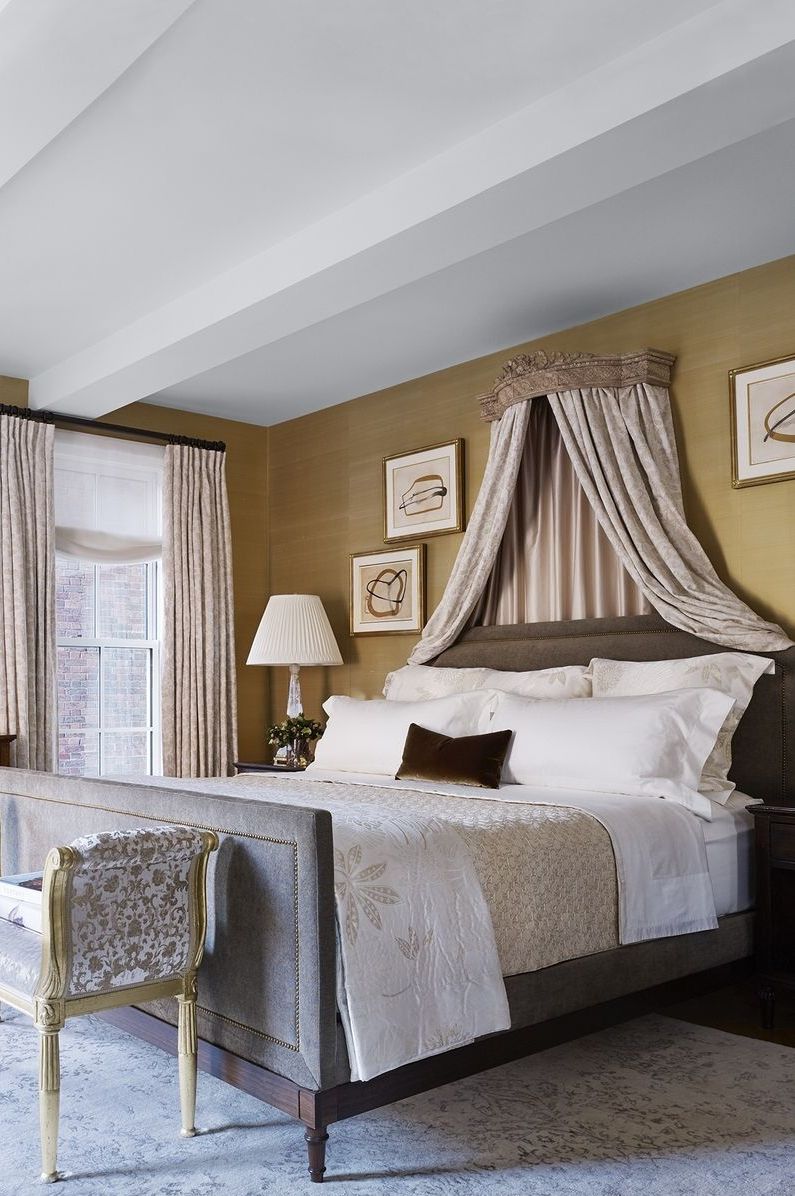 2. Cool Blue
Have you ever imagined what it was like sleeping on a fluffy white cloud while floating in the azure blue skies? Although this isn't exactly feasible in real life, you can create your very own version in your bedroom with the sky blue walls, plush white bedding and a cute cloud pendant light.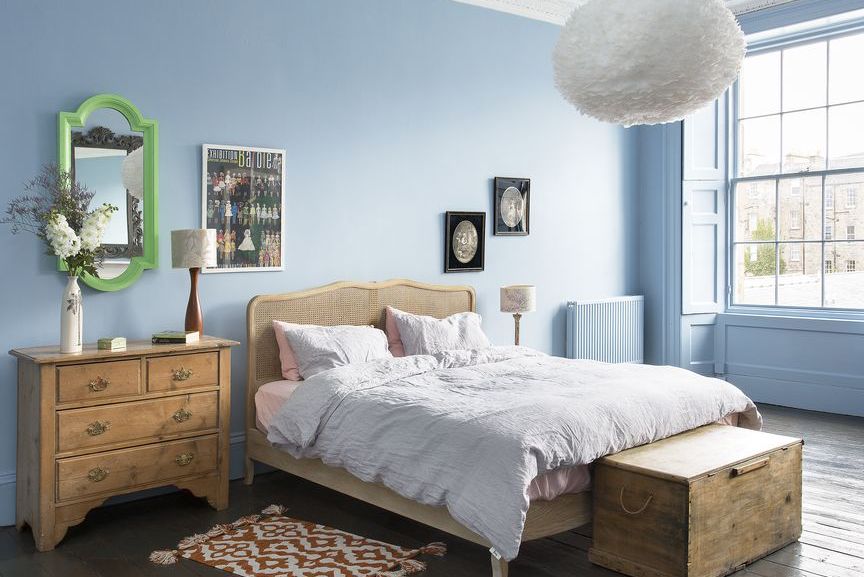 3. Traditional French
Go for a rustic vibe by using this traditional French bed frame that looks classically country house. The French-style bed looks stylish enough so that it gives an elegant edge to the bedroom as well with the light neutrals.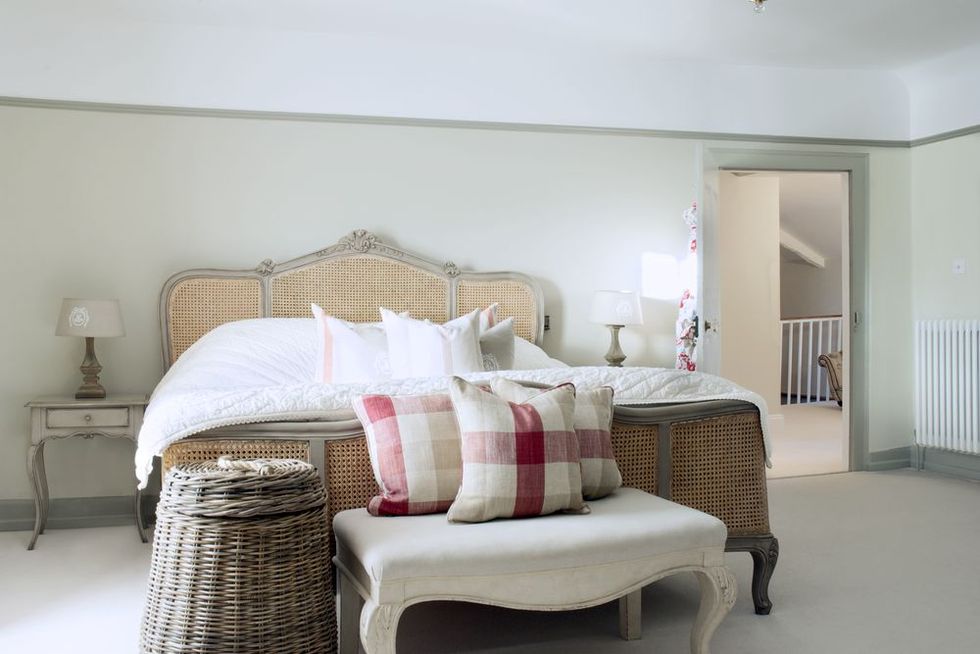 4. Perfect Mix
Sometimes just sticking with one style might be a bit boring so be bold and try a mishmash of styles and you might be pleasantly surprised at the effect. In here, a beautiful mid-modern century vibe meshes with some quirky bohemian to create a gorgeous airy bedroom ideas anyone will love.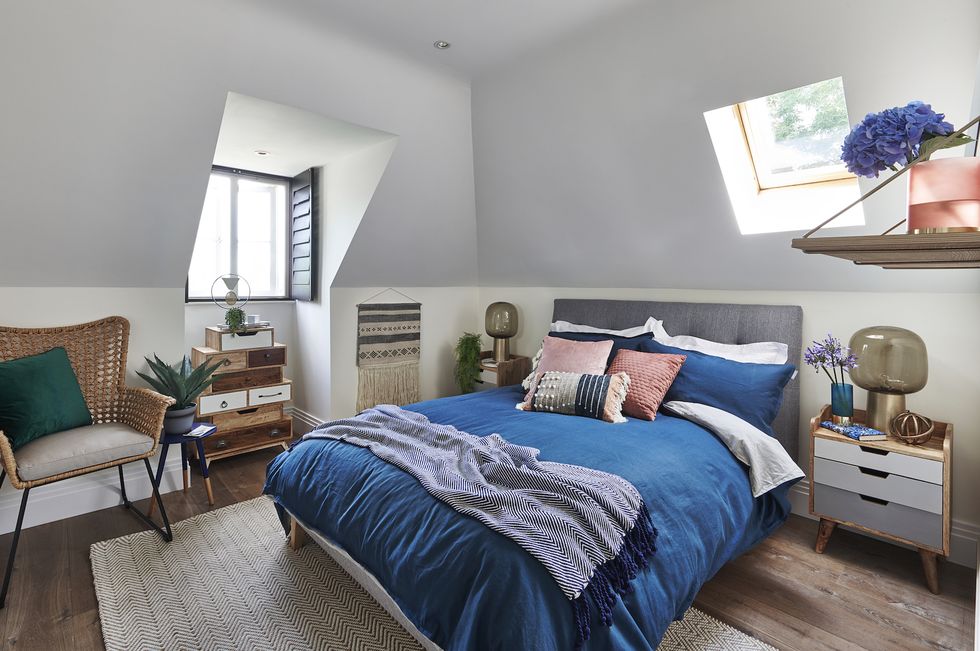 5. Tropical Haven
You may not be living in paradise but this doesn't mean that you can't bring a little of paradise home with you. Create your own tropical heaven with some dramatic wallpaper, green and brown hues that are offset with white bedding. Drift off to sleep amidst your own tropical paradise.