Do you happen to somehow always need space for things where you live? Need space enough for breakfast with two, or even three? Perhaps its time to check out these small dining tables, perfectly suitable for small apartment.
1. Cadence Square Dining Table (White Ash)

With natural grain that connects to its roots, it's legs cascade from top to bottom, mimicking a small waterfall. Apparently it was crafted by artisans in Bosnia from FSC certified ash wood, as such it is uniquely smooth. It comes with dining chair available.
2. Box Frame Drop Leaf Expandable Table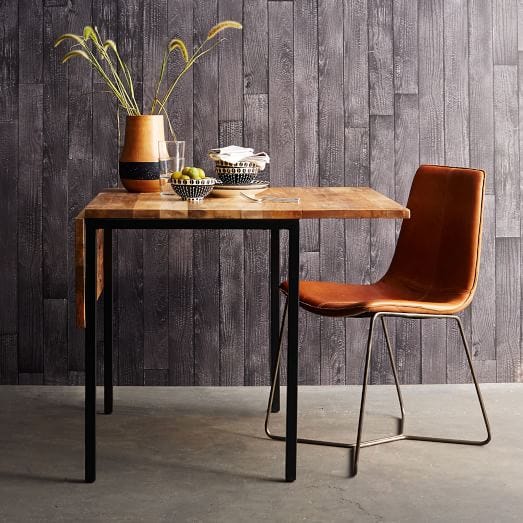 It is designed with small spaces in mind. The Box Frame Drop Leaf Table doubles in width when its two side leafs are extended so that you can seat for two on a normal day and make room for six when you have company. It comes with a durable steel frame and solid mango wood top.
3. Public White High Dining Table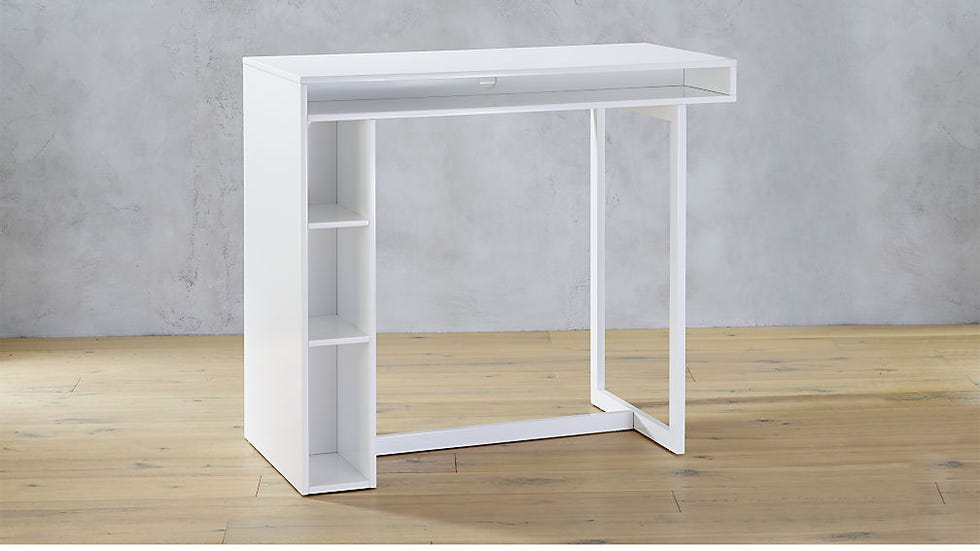 An all-in-one dining table, cocktail bar, storage cabinet, work space with lots lots legroom and legions of stash space. The sleek, hi-gloss white lacquer works fine stand alone or against the wall, and is suitable for seating three. There's a two-sided storage at one end for stocking various items. The center cubby has hidden cord management for charges.
4. Shibori Extendable Dining Table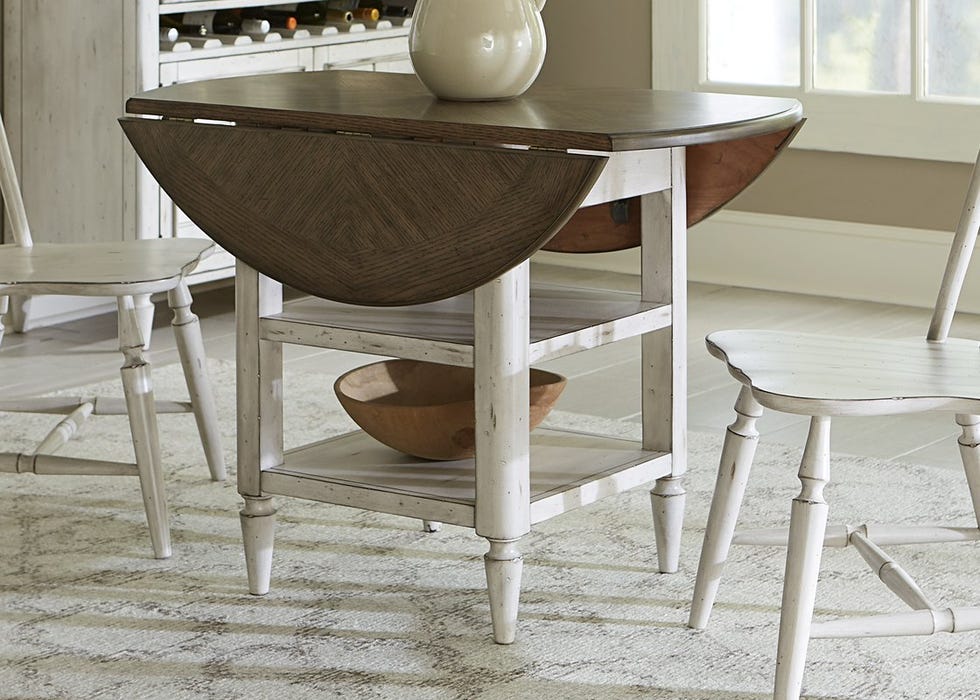 It has the appeal of evoking nostalgia for earlier times, and it even comes with veneer tops. This particular dining table works well with homey or tradition themes.
5. Tripod Table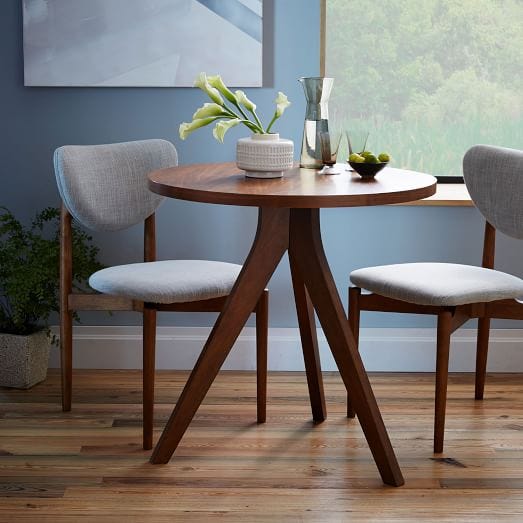 The Tripod Table is the classic bistro table, re-imagined in a clean-lined contemporary way. It's a stylish small space solution making in perfect for small dining tables in apartments. It works well not only in kitchens but in an entryway, alongside a sofa or chair, or even as a bedside table.