Ever wanted a herb garden but you haven't started on it because you lack the space at home? Since most herbs are small, they can be grown in tiny containers instead of the usual flower pots. Having a few small ones grouped together at varying heights make a good display for your own kitchen herb garden.
Find out other flower pot alternatives in this list below!
1. Mason Jars
There's something about mason jars that make everything look pretty whether it functioned as a mug or a vase. Mason jars come in a variety of colours and will reflect some pretty shades when the sunlight hits. The jars can be hung up or strapped to a wooden board.
2. Metal Pail
The tiny pails that can be found in most hardware stores make great pots too. They can be hung up on rods or just arranged nicely on flat surfaces. What's interesting about these mini pails is that it can be repainted and you can improve drainage by hammering holes at the base.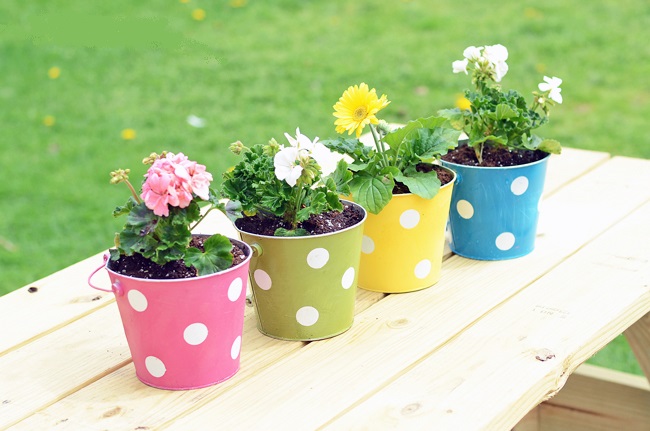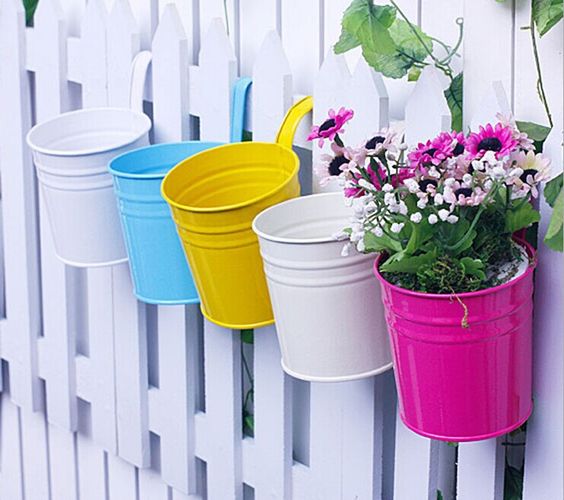 3. PVC pipe
For narrow areas, a PVC pipe may be the answer. Drill some holes on one side of the pipe, pack it with some soil and plant some herb plantlets. The pipe can be fitted in between window frames!
4. Drinking glasses
Another alternative to mason jars, our usual drinking glasses can double as pots! They can be lined along the kitchen counter for easy watering. The presence of small plants in quirky pots livens up the area. If it needs to be hung up, twirl a sturdy wire around the glass to form a handle.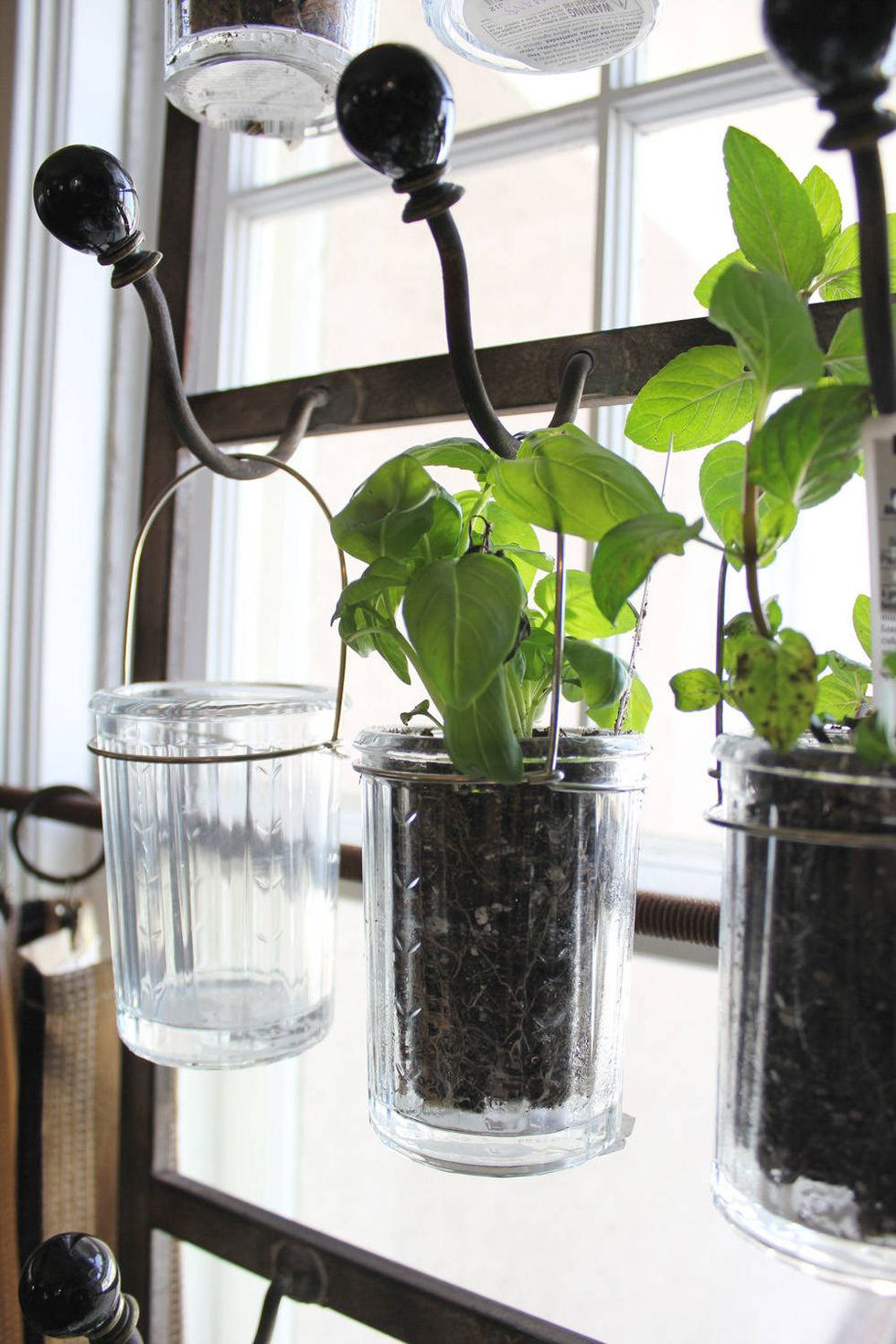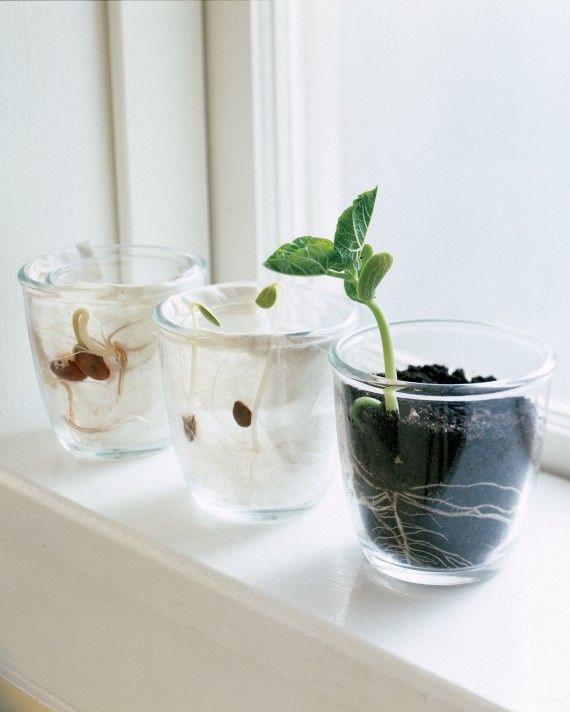 5. 3-tier stackable garden
A stackable garden is a unique look and makes gardening a little more interesting. Not only it's space-saving, you get to grow a few different herbs and harvest them all at one go!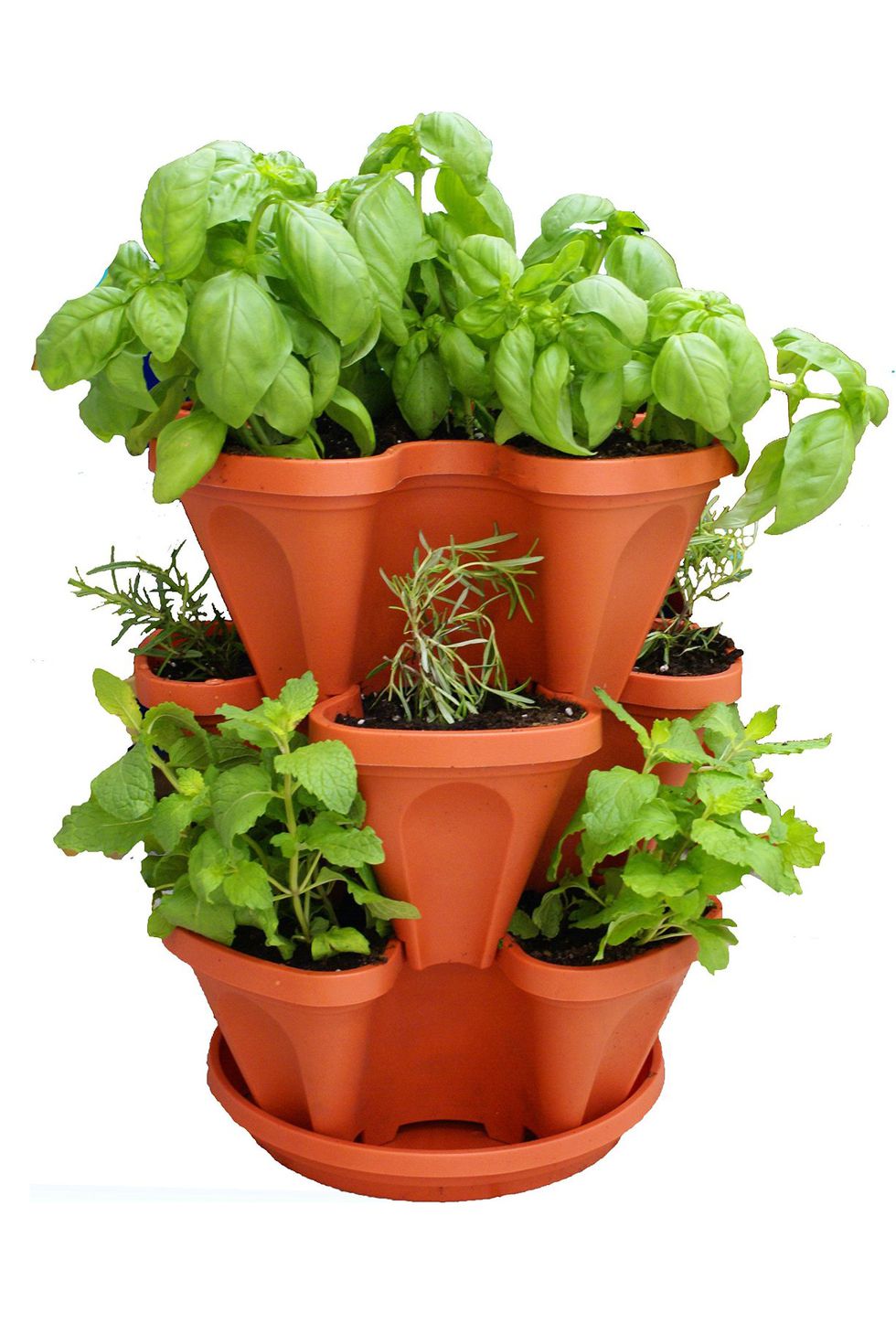 6. Tin can
Last but not least, tin cans are the niftiest object ever! Other than prettifying the garden as luminaries, it can be used as mini pots for your herbs. The cans can be repainted, cut into interesting shapes or even be modified to be hung.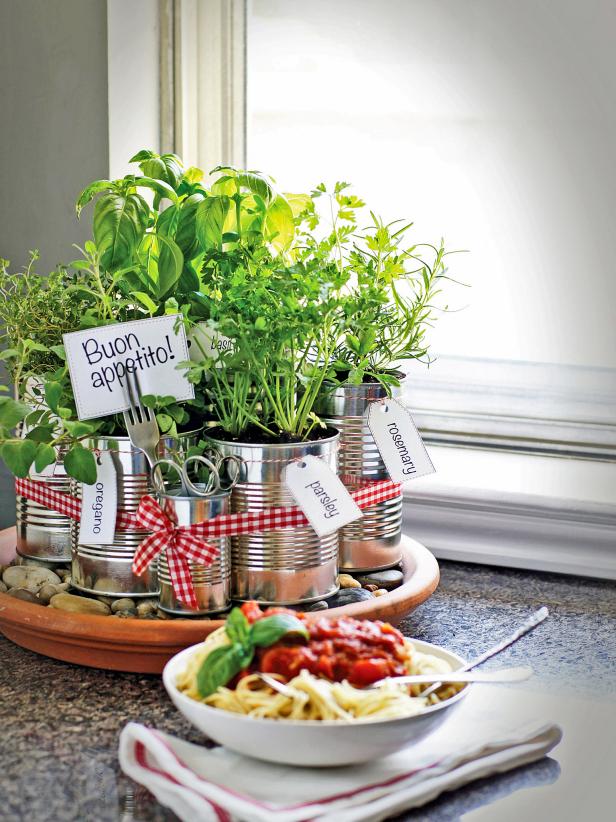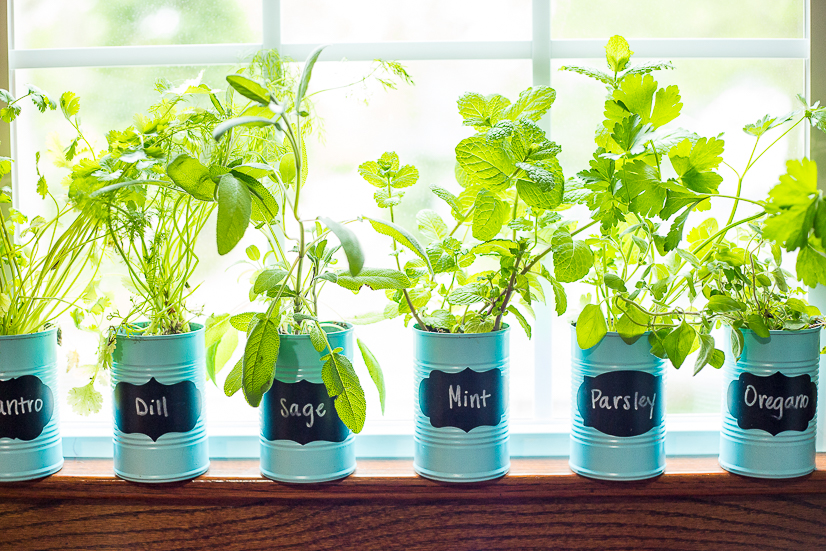 7. Plastic Pot
Plastic pots are also handy pots because it can be repainted and be hung up as well. To make a vertical kitchen herb garden, drill a hole on one side of the pot. Hang the pot by putting a wall hook through the hole and you have your very own vertical garden! It can be hung by a kitchen cabinet that's near a sink.