If your home is feeling rather dull and dreary, you might think about injecting some fun and life into it by introducing colours. Colours have been known to create vibrancy and energy in a space, depending on what hues you use. When done right, it can be riveting and transform the home into a thing of beauty. Below are a few examples that might motivate you to incorporate some colours into your home.
1. Sweet Pink Bathroom Wall
An ordinary bathroom is given a feminine edge thanks to the pink wall behind the mirror and offset by the matching sink.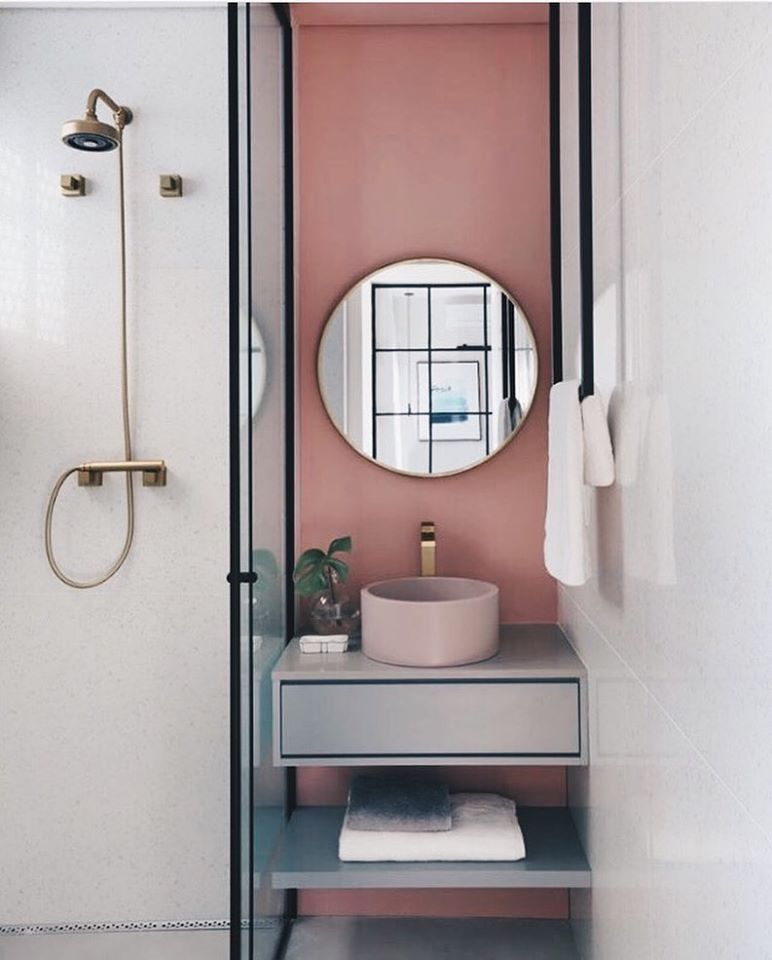 2. Pretty Green Kitchen
This stylish kitchen dressed in green looks modern and comfy while the pastel cabinets and patterned floor tiles add visual interest.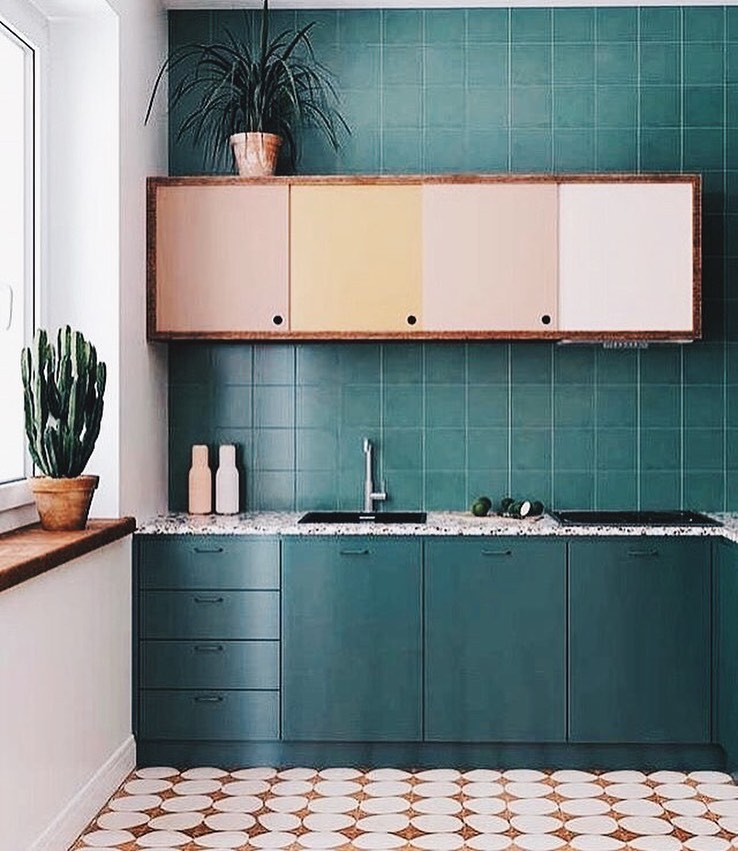 3. Blue and Pink Living Room and Kitchen
Using both blue and pink in this open-plan space is rather clever and well thought out. The colours are muted so they are more complementary instead of clashing.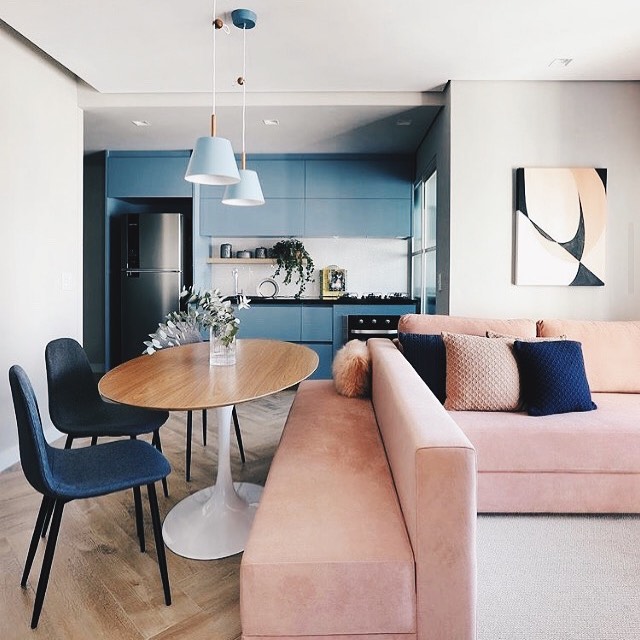 4. Red and Blue Living Room
Deep shades like these work well together too as the white elements balance out the blue and red. The eclectic rug on the floor pulls the whole look together.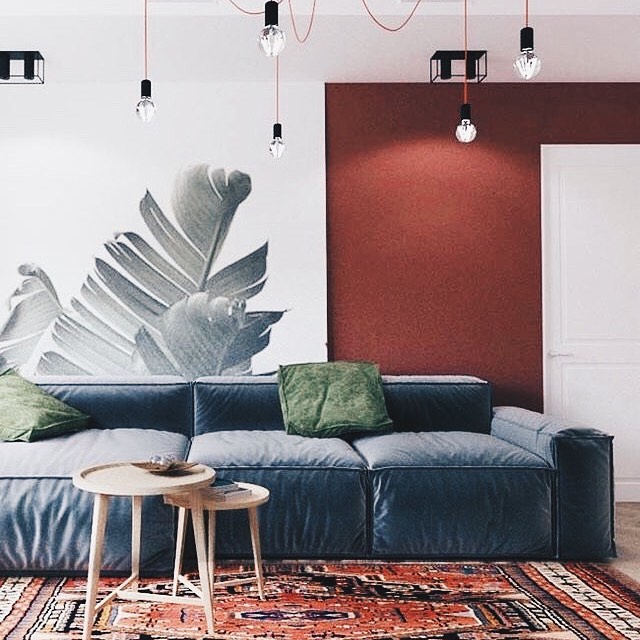 5. Pink and Green Bathroom
In this bathroom, the bottom half uses a rather dark green which can be oppressive but when counterbalanced with the light pink, it makes the room look more spacious and airy.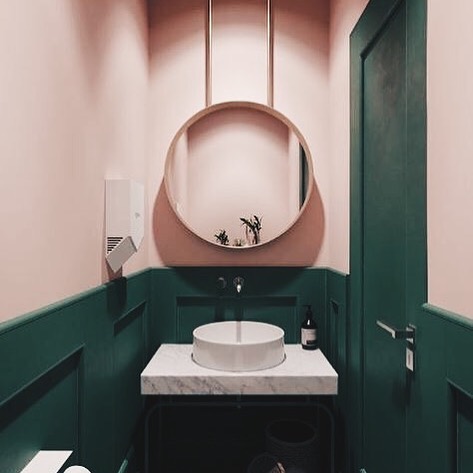 6. Red Kitchen
Red is a very bold colour and can be rather distracting but in this kitchen, it makes the space look bright and lively. The other elements are kept bare and simple for the red to take centrestage.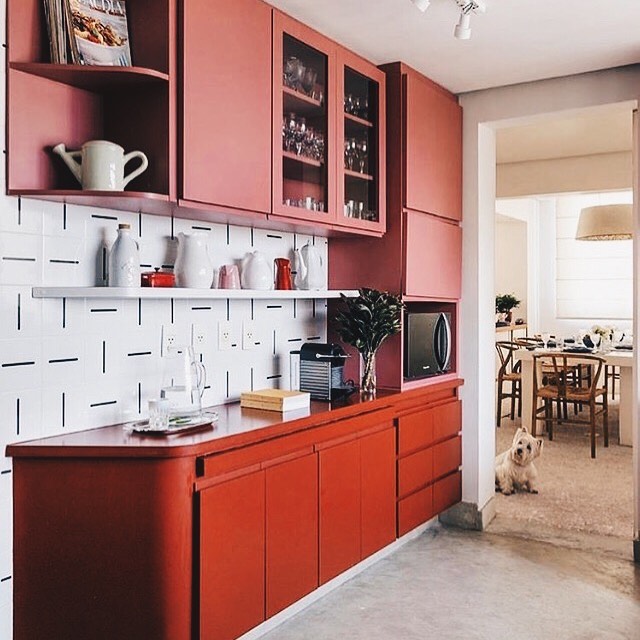 7. Sunny Yellow Bathroom
If you need to brighten up a space and make it look fun, yellow is the way to go. But the sleek taps and patterned backsplash give it an extra air of sophistication.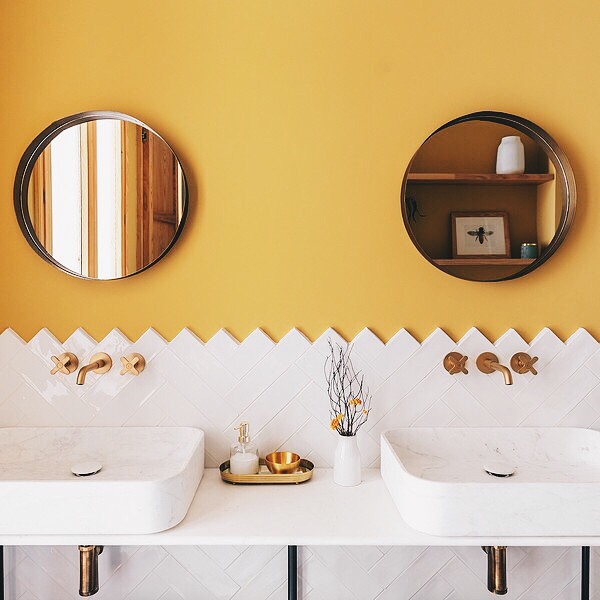 8. Grey and Yellow Kitchen
This is another fine example of yellow being used to make a space look alive because without the pops of colour, the grey might look rather plain. Instead, it is now stylish and sophisticated.