The kitchen is one of the busiest and warmest places in the house. It's the heart of the home and even if you are not much of a cook and have a tiny kitchen, there's no reason why it should not be perfectly formed as well. There's so much that you can do with the kitchen and many people like to combine both the kitchen and dining area to save space. Get started on decorate your dream kitchen with these awesome ideas.
1. Modern Black-and-White Kitchen
Nothing beats a good classic black and white colour palette. Incorporating it into this lovely kitchen is a genius idea plus the addition of striking pendant lights and greenery add a touch of uniqueness to the place.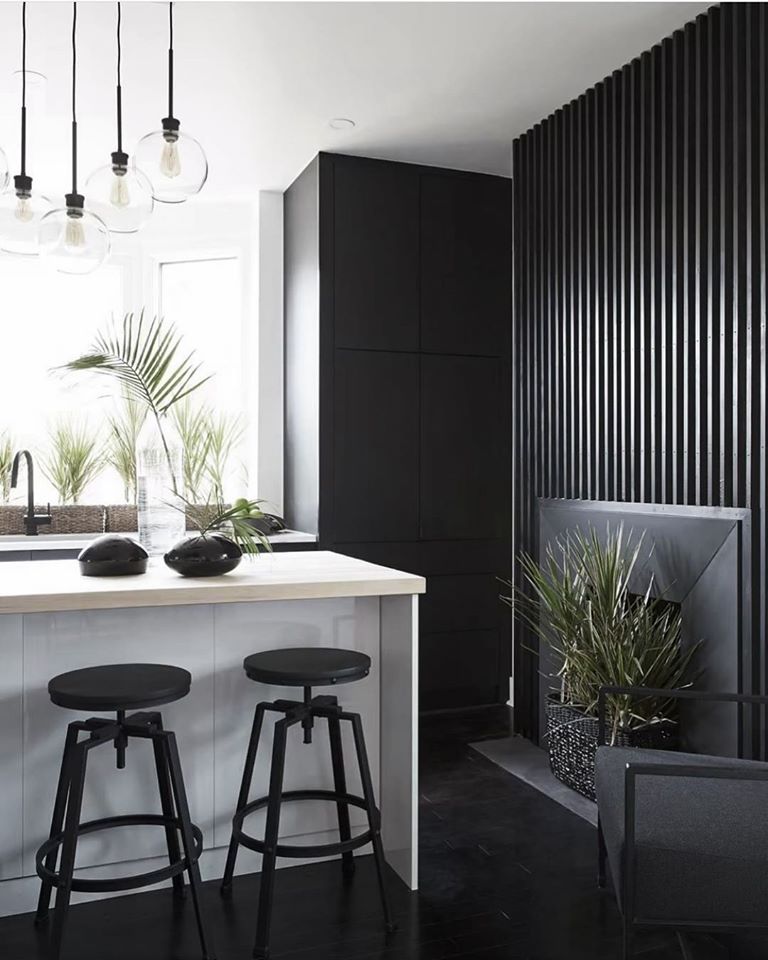 2. Contemporary Farmhouse Kitchen
There's a slight hint of a rustic farmhouse in the kitchen cabinets but the sleek countertop and minimalist shelves balance this perfectly. The patterned tiled floor makes it look amazing as well.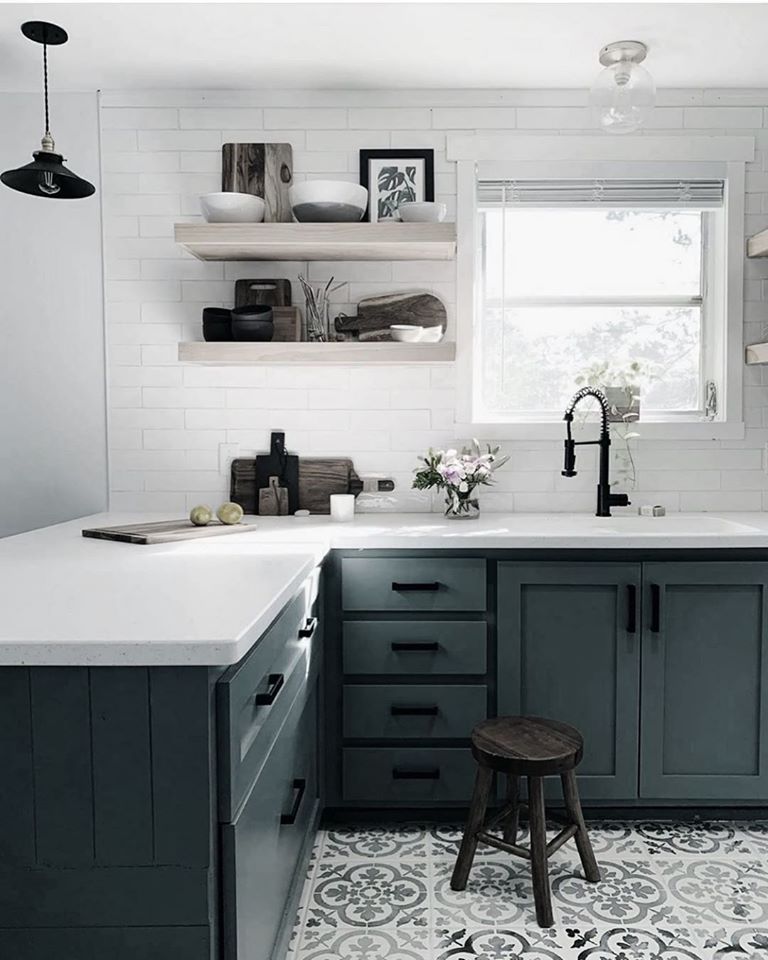 3. Elegant and Classy Kitchen
This beautiful kitchen is dressed in wonderfully dark wood and the effect is paired with classy gold to make it look more stylish. It's also paired with black and white accents to balance out the look.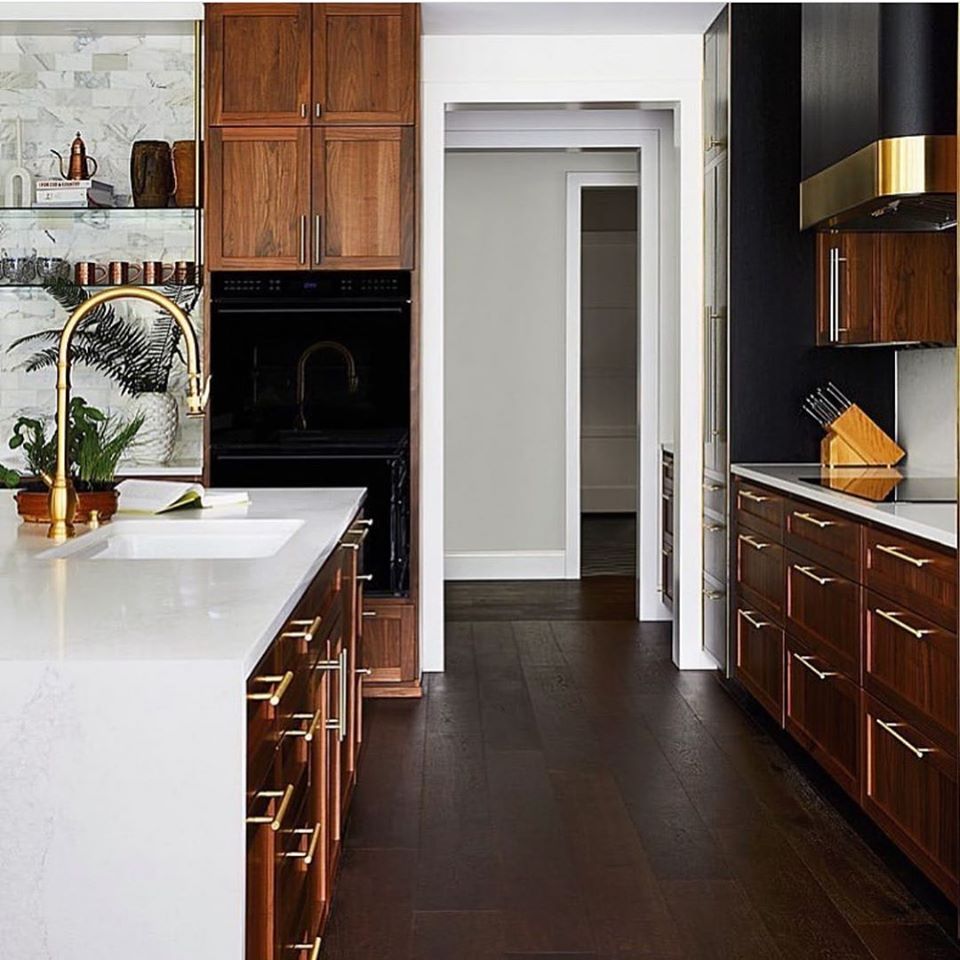 4. Bright and Airy Kitchen
This spacious kitchen is perfect for social events and boasts skylights in the roof to allow lots of natural light in. The kitchen island doubles as a vast breakfast bar as well, which makes it convenient when you want to grab a bite.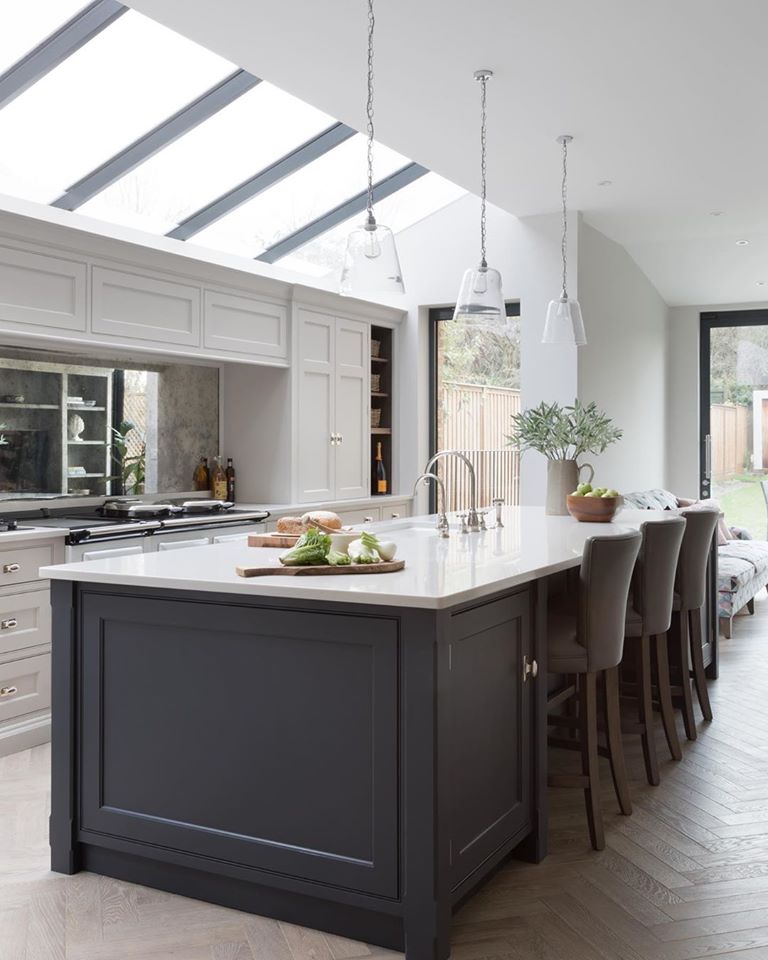 5. White and Grey Kitchen
A darling little kitchen that is cosy and warm, especially with the dark grey undertones that spice up the otherwise drab white look of the place. The unique wooden chairs are also an eye-catching feature in this kitchen.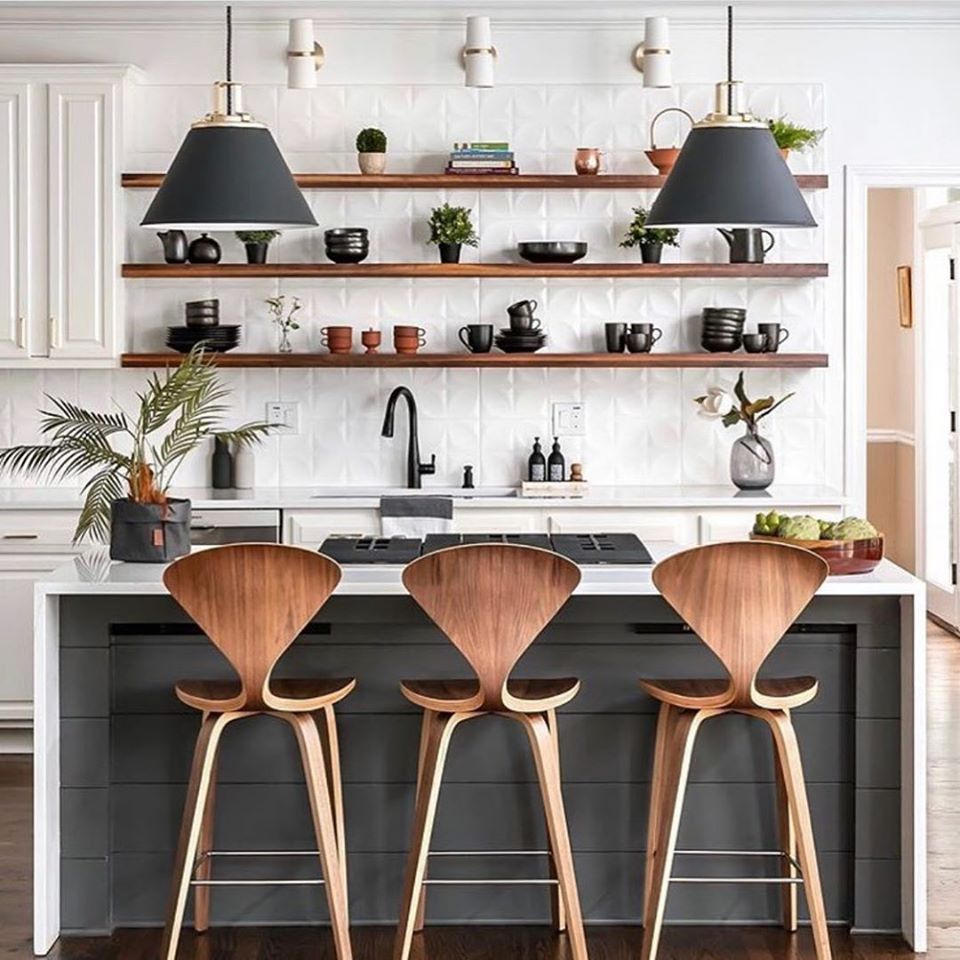 6. Nordic Scandinavian Kitchen
A light and airy kitchen is something that we all love, especially this one that is so tastefully decorated. Pale wood and white goes a long way into making it look super stylish.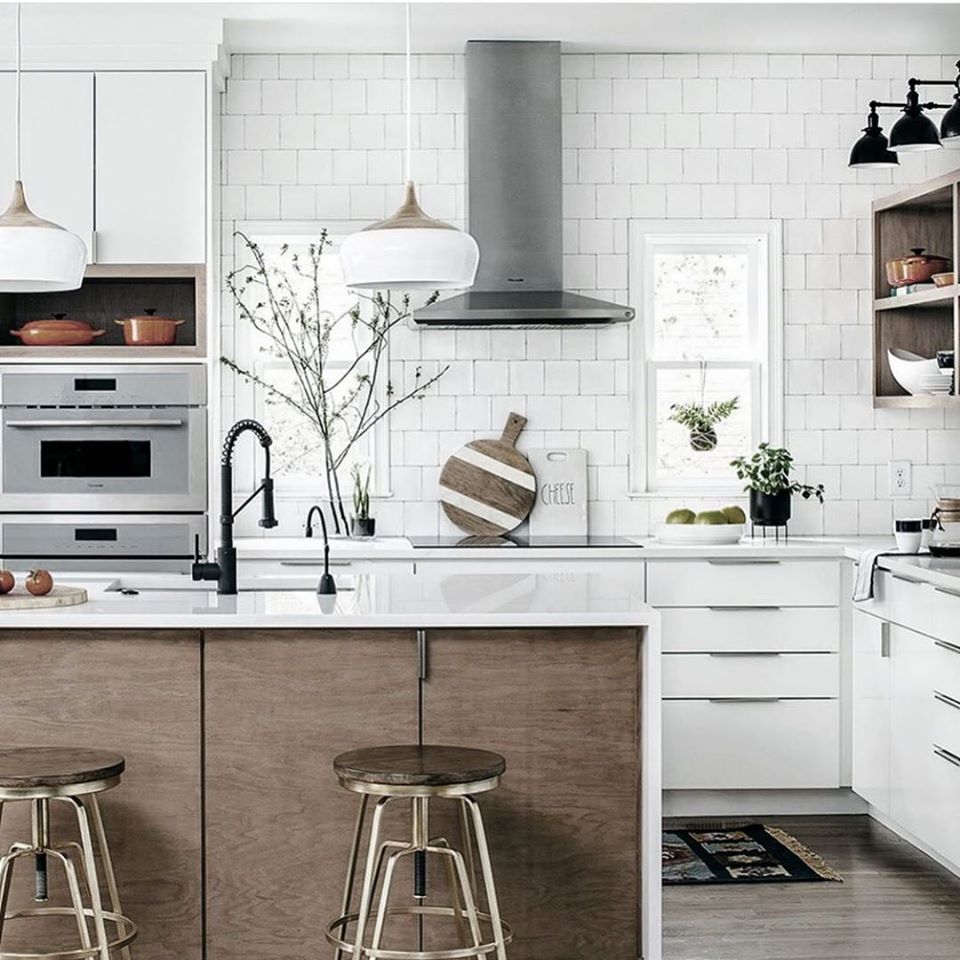 7. Minimalist Kitchen
This white kitchen is beautifully minimalist, with almost everything done in the same colour. However, some visual interest is added with the wire-strung chairs that look quirky yet elegant.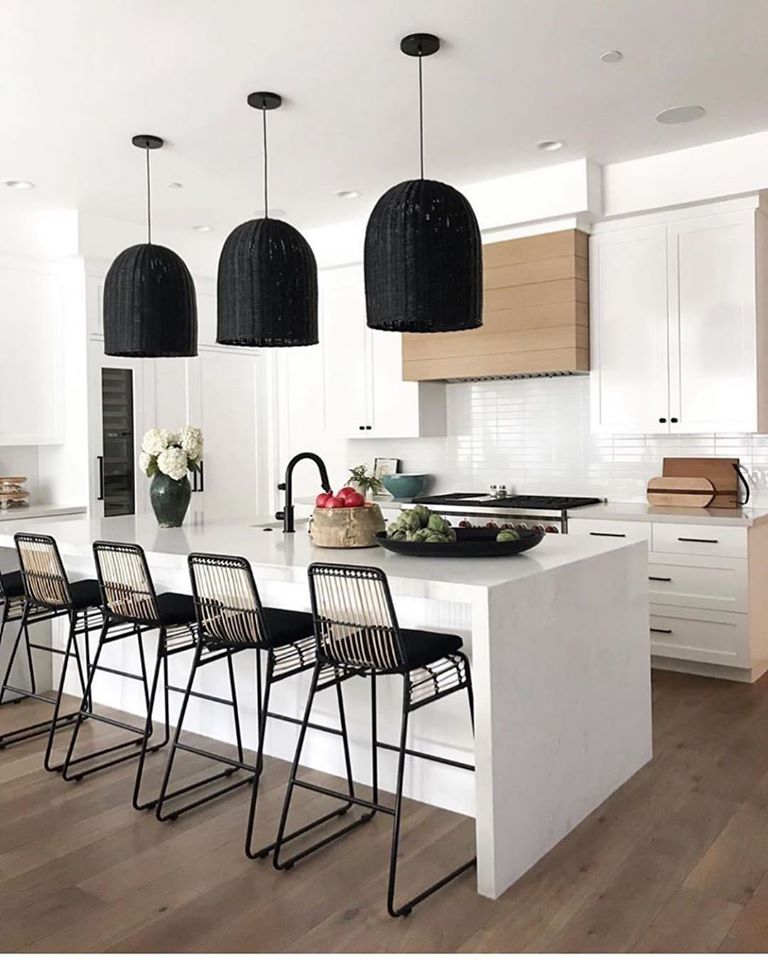 8. Rustic Kitchen
The rustic look doesn't have to be rough and shabby looking, as you can see from this fine example. In fact, you can make it look classy and sleek, with the right accessories such as the sleek kitchen island and wonderful pendant lights above it.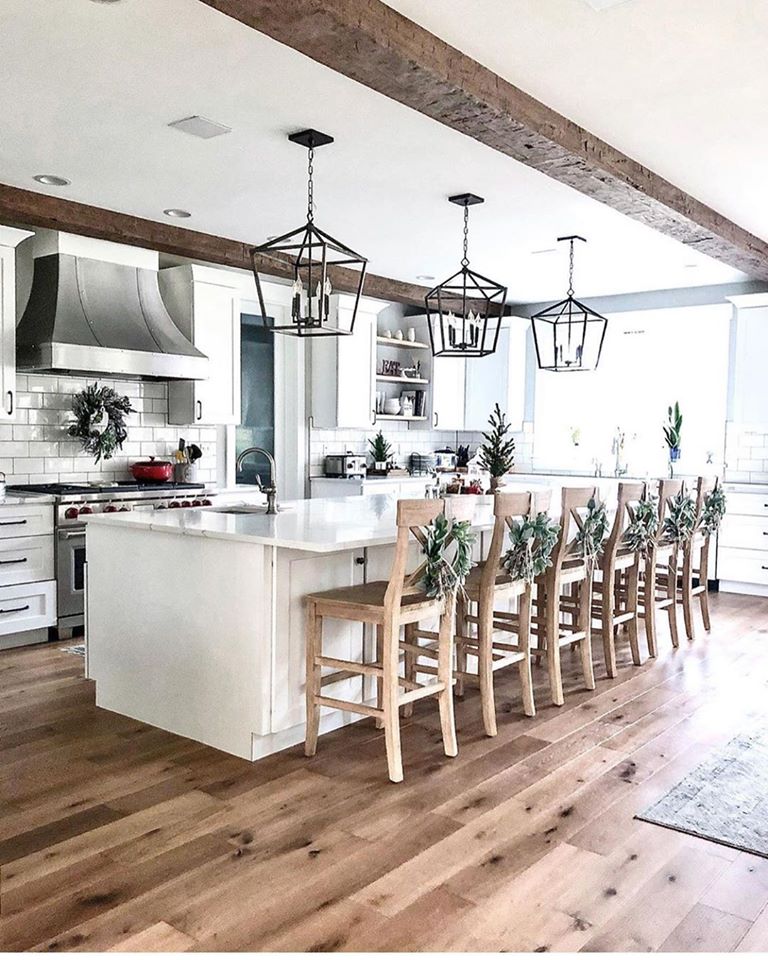 Interested to read more about how to decorate your kitchen, check out here.