Chinese New Year is coming to your house
This year, 2013, is the year of Snake. Everyone tends to decorate every single corner of their houses. It is to welcome a brand new year, and to leave a good impression when relatives or friends come to visit you during the Chinese New Year. More importantly, it is a festive season. How to make your house as cheerful as the New Year?
1. Lunar red color
Red is a typical blessed color among Chinese, symbolizing happiness, healthy and wealthy. In case you do not want to have a festive furnishing, you can play a mix-and-match game. White matches perfectly with red. It can be the dominant color while the red color acts as filler for the elements in the living room. For example, putting a few red traditional cushions on the white sofa would bring up the Chinese New Year atmosphere in a moderate way. It could be great too if red sofa matches with white cushions.
2. New Year accessorizes
Since this festival is around the corner, there are many shops selling accessorizes to welcome the Chinese New Year, such as knots, red lanterns and so on. Likewise, they could give people a feeling more than a mere refurnishing. Too much accessorizes certainly will take away the focal point and become a clutter so that do it moderately can maintain the powerful visual impact. For some people, the accessorizes are meant to take care of the Feng Shui as what the most Chinese believes to bring a new good year.
3. Potted flowers and plants
Adding the potted plant is always one of the greatest and most wonderful ideas. It is as warm and joyous as the festive.  Peach blossom is supposed to be a standard decoration for the Chinese New Year. It resembles longevity in the authentic culture. Others, such as bamboo, plum, pine and so on, could be the alternatives too. You can be very creative to decorate it with those handcrafts made from the Chinese red envelope, known as "Ang Pao".
4. Chinese New Year snacks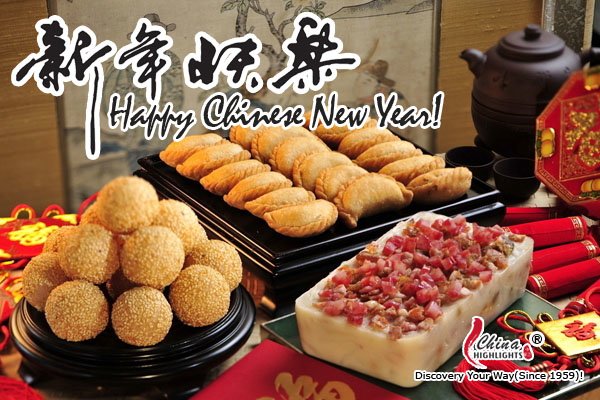 If you have a coffee table or the dining table is quite near to the living room, it is the right timing to decorate the table. Do put a tray of candied fruit or a plate of mandarin oranges. Besides, it could entertain the coming guests too.
A clean house is a fabulous kick-start. According to Chinese custom, it is to sweep away the bad fortune before the New Year begins. Hang some red ornaments and get your living room ready in the Chinese New Year festive.