Modern ideas for your bathrooms
A Bathroom is the most private place in your house, after your bedroom. After a tiring day out, it is where you can relax, retreat and isolate your fatigue body and stressful mind. Not only keeping it clean and neat, but also giving it a contemporary look will make you visually comfortable too. So when the times comes for the process of bathroom remodeling, there is a lot to think about if you want to have your bathroom looking better than before. Changing up any part of your home can make such a massive difference to the overall look, as long as it is done right. Modern bathroom design sounds like kind of luxurious task. Nonetheless, most expensive bathroom modeling projects do look favorable. Neutral color palette, matching with upscale bathroom products, could do well in this part.
1. Shower space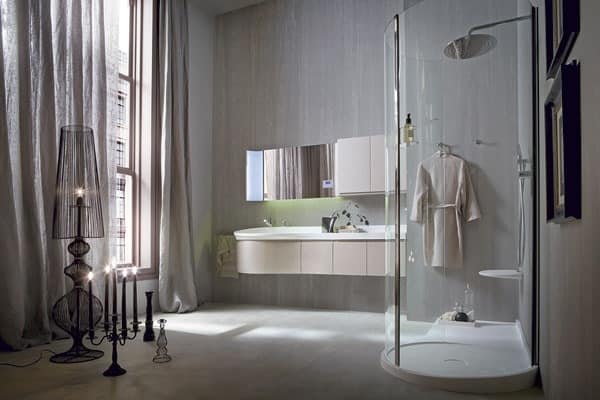 A bathroom tub could not be run away from the modern bathroom theme. Imagine that you could immerse yourself in a half-filled bathtub with floral aroma. How relaxing it is to reward yourself? It can totally maximize the comfort. Yet, someone would still prefer a standing shower. To separate it out, a transparent or semi-transparent glass window will make it outstanding and unique.
2. Bathroom flooring
Other than laying it with those ceramic tiles, you could furnish it in other styles, for example wood flooring. Add up some tiles, in the same color palette and hue, and decorate some patterns onto the wall. When the entire bathroom is not given a continuous but harmonious look, it comes into the modern play.
3. Bright lighting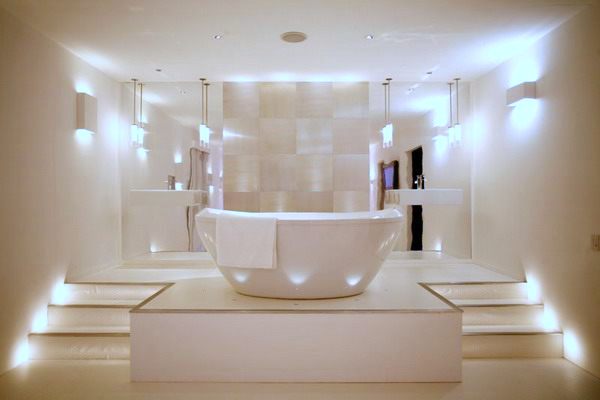 When your bathroom is occupied with lavish accessories, you cannot ignore how crucial the light is to define out the beauty line of your bathroom layout. It can not only brighten the space, but also widen the area by means of optical illusion. Similar goes to the magic trick by putting a large mirror in your bathroom.
4. Open window
Lightings can touch up the modern bathroom concept. However, natural light wins. If possible, your bathroom should have a window. It is not for overlooking one of the best sceneries. Although it might be true, natural lights coming from the window would make your bathroom more delightful.
5. Bathroom storage
Cabinet or cupboard can help you keep things in organized manner. Besides, it could visually create a room-alike place. The texture and exterior design could well complement the modern bathroom look too. This fixture is undeniably a good subject to enrich and achieve what you want.
There are more than above to consider when building the modern feeling. Minimalist approach can simply sum up all points and be what you should keep in your mind. Let's make your bathroom simple, attractive and modern.