In today's modern home, the freezer is an essential item for any family. With this appliance, you can easily store large quantities of food and preserve them longer when compared to other storage methods like refrigeration. From low power consumption modes to generous space allocations, the features of today's freezers have advanced more than ever before.
So are you looking for the best freezer for your home? Well, finding the perfect freezer can be challenging. There are so many models and features available that it's hard to know which one is right for your needs. Don't worry, though. We, here at Home Decor Malaysia, have put together this helpful guide to introduce some of the best freezers available today in Malaysia. We'll go through what makes a great model and help you find one that fits all your requirements. So keep reading as we provide insights into finding the ideal freezer for your home or apartment.
Features of a Good Freezer
Which qualities should you look for in a top-notch freezer? Let's guide you through some of the most important features to consider when buying a freezer, from capacity and type to design and temperature control options.
Adjustable Temperature Settings: A good freezer should have adjustable temperature settings, so you can keep your frozen food perfectly preserved at whatever temperature range works best for your goods. Look for digital controls that make adjusting temperatures even easier than traditional manual dials or knobs.
Temperature Stability: Make sure that the freezer you choose adequately maintains food temperatures while still keeping it cold enough. Temperature stability is critically important especially if there are often fluctuations in your electrical power supply.
Capacity and Shelving: Freezers come in all shapes and sizes, so think about how much food storage space you need. The dimensions are always specified right on the freezer packaging. So don't overestimate and know the exact depth, width, and height before buying. High-capacity models will also offer shelving options and organization systems wherein items like meat, veggies, fruits, and stocks all have designated areas.
Noise Levels: Freezer noise is usually associated with circulation fans inside it. Good freezers keep this noise at a low acceptable level using different sound-dampening devices that enable quiet operation when powered on. In this way, your peace will remain undisturbed during meal prep times, bedtime, or other day hours.
Quality Materials (interior/exterior): The inside insulation materials of the freezer must be properly constructed from highly durable foam with supporting components such as steel mesh. Moreover, the housing structure must be able to withstand everyday usage.
Energy Efficiency: Choose an energy-efficient model because it will cost less to run over time while still achieving great performance results. You'll save money without sacrificing quality cooling! Additionally, look into insulation materials that enhance both cooling capacity and efficiency ratings––go for a double-insulated one if possible.
Design Considerations: Not only does design matters greatly in the aesthetics of your kitchen environment; but it also involves practical considerations like easy access to food items, organization, and quick freezing capabilities. For example, some freezers freeze food faster by reducing moisture content.
Type: It's also important to decide whether you want an upright or chest-type model before heading out shopping. Each one has its own advantages depending on what kinds of food are going into there. It's totally up to your personal preference. But usually, upright freezers are more space-saving, whereas chest freezers are more storage-efficient.
Our Selection of 7 Best Freezers In Malaysia
From the large capacity chest freezers to the upright models that fit inside existing cabinet space in the kitchen—we have featured the seven best models so you can make an informed decision. Keep reading as we explore what makes each model one of the best freezers around!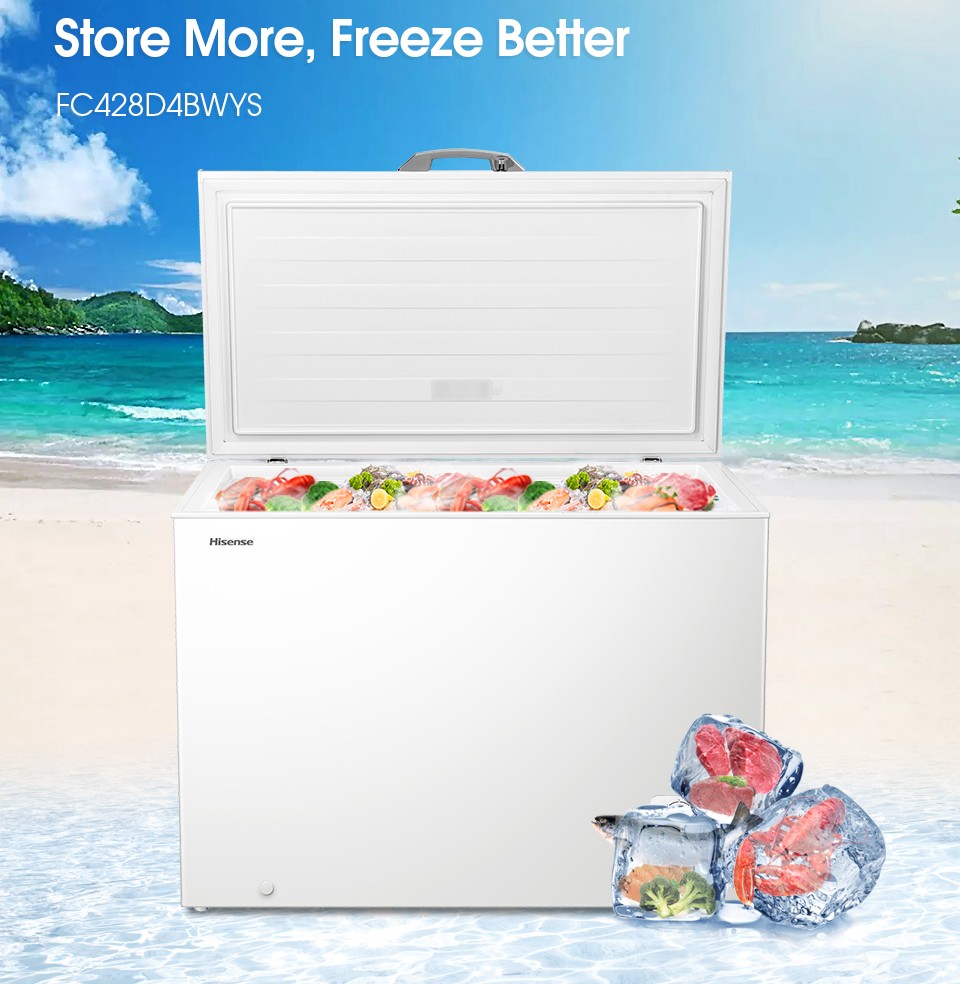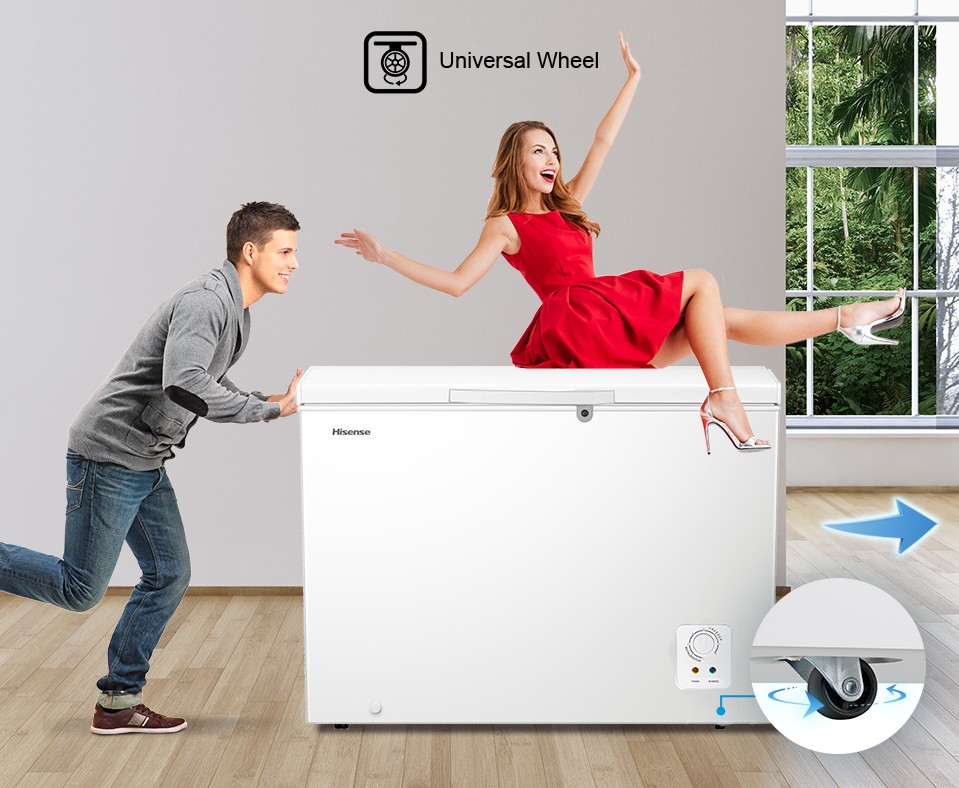 This Hisense chest freezer comes with a large storage capacity and is appropriate for storing a variety of foods. The high-quality insulation materials used in the manufacturing of this freezer keep its internal cooling locked at 0°C for 135 hours after the power goes out. Its walls contain O-type and D-type tubing, which creates a consistent 360° refrigeration.
Some qualities that make it the best freezer ever, include:
An extra large 350L capacity
Environment-friendly refrigerant
LBA foaming material for superior insulation
8 temperature ranges: make sure every food is kept at a suitable freezing temperature
Hisense's advanced inverter technology: better energy efficiency ratings
Super Freeze feature: temperature can go down as low as -30°C
Hands-free hovering door
External handle for easy opening
Safety lock
Universal Wheel: You can easily move the freezer in any direction
5 years compressor warranty and 1-year general warranty
Visit them via:
Website | Facebook | Instagram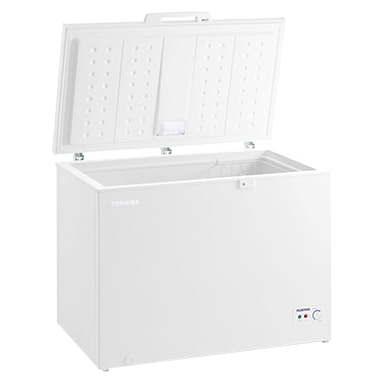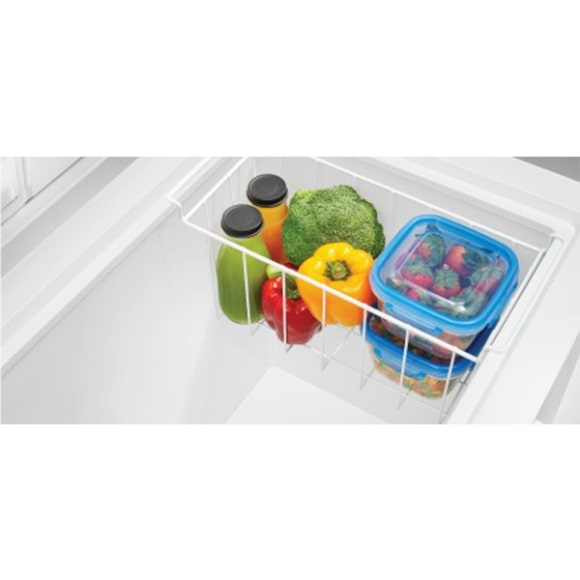 The Toshiba 380L Chest Freezer is a great option for those who are in need of extra freezer space. Its 380-liter capacity makes it perfect for large families and businesses. This freezer has a 2-in-1 function, allowing you to use it as either a fridge or freezer. It also features an LED light, making it easy to see what's inside. The rat protect base helps keep your food safe from rodents. 
Other interesting features of this chest freezer from Toshiba are:
Super storage of 380 liters
Both cooling and freezing function
Adjustable temperature range from 10 °C to -25 °C
D-Shaped pipe refrigeration
Easy to remove storage basket
White inner
Grippy handle
Steel bottom plate and no large holes on the base
Rat protect base
5 years compressor warranty and 1-year general warranty
Visit them via:
Website | Facebook | Instagram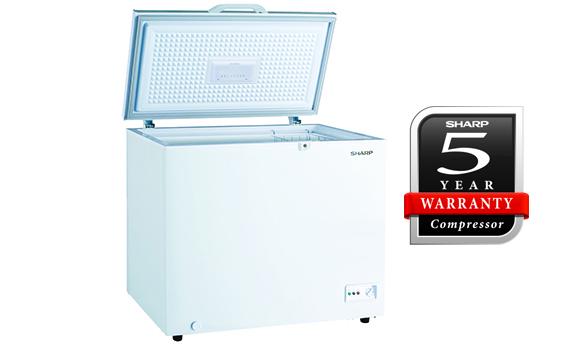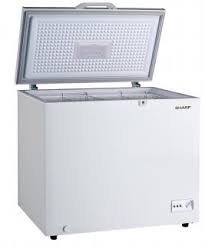 This chest freezer from Sharp is a great addition to any home. It does not only allow you to save money on electricity bills but also keeps your food free from bacterial and fungal contamination. It features an LED light for easy visibility and a removable basket for extra storage. 
The noteworthy features of the SJC318 chest freezer are:
310L capacity
Express Freezing function
J-tech inverter: saves 77% more energy than conventional freezers
Intelligent cooling system
Built-in safety lock
Wide Range Voltage: 160V – 260V
Quiet operation: 50% noise reduction and 30% vibration reduction
Plasmacluster Ion Technology: makes food free from contamination
AG CU Nano Deodorizer: helps reduce odors
Removable basket storage
Visit them via:
Website | Facebook | Instagram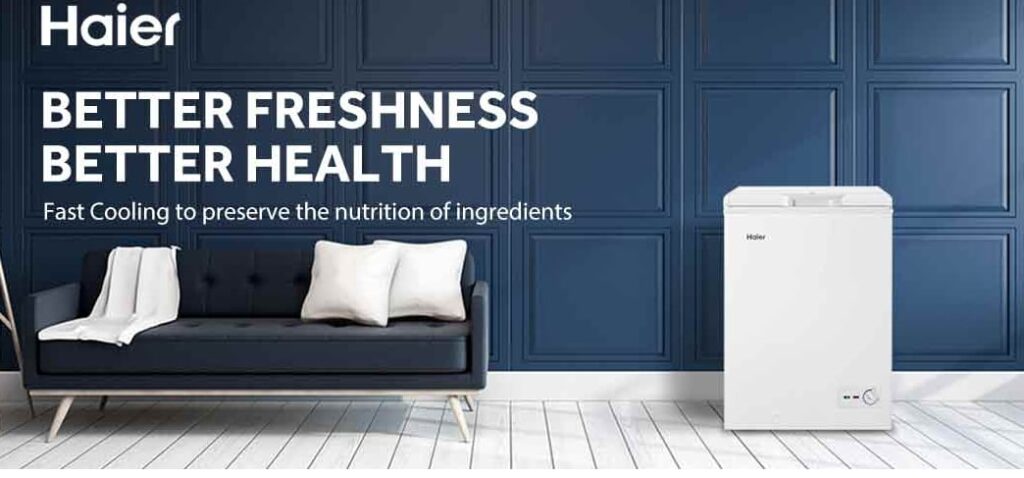 The Haier Chest Freezer BD-138HMC is a great choice for those who need lots of space to store their frozen goods. Its double-effective antibacterial protection feature helps keep your food safe from bacteria. Its energy-saving fast freeze function helps you save money on your energy bills while quickly freezing your food to preserve its nutritional value.
The other amazing features of this chest freezer from Haier are:
Anti-bacterial inner liner: prevents bacterial growth and the resulting bad odors
Removable door seal
High-efficiency compressor
Ultra microcellular high-density foaming: 5% better thermal insulation than standard foaming
6-in-1 convertible function: lets you use it as either a fridge or a freezer
Counterbalance hinge
Up to 100 hours of cooling retention
Universal Wheels, handle, and safety lock 
5 years compressor warranty and 2-year general warranty
Visit them via:
Website | Facebook | Instagram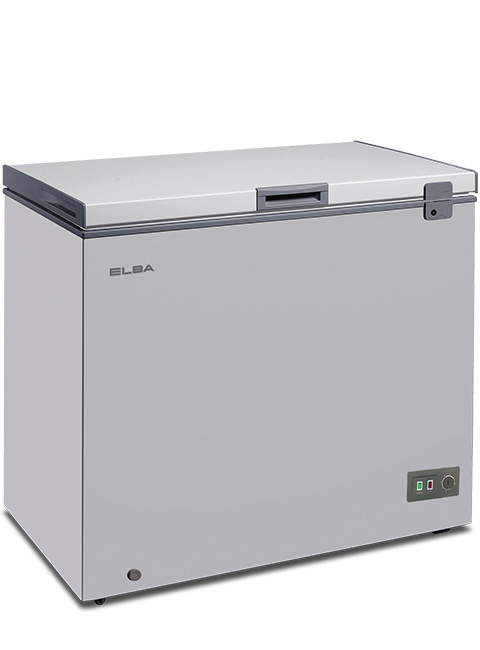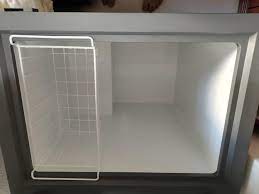 If you want to keep your food organised and fresh, the ARTICO EF-E2620(GR) from Elba is the ideal solution. Its large capacity makes it the perfect option for large families or businesses that need to store a lot of frozen food. This freezer makes sure that your food stays frozen rapidly and effectively while still being accessible to you when you need it.
The features of this chest freezer that are worth mentioning include:
260 liters capacity 
R600a eco-friendly coolant
Recessed handle
Safety lock, universal caster wheel, and a storage basket 
PCM concealed inner compartment
Direct cooling system
High-efficiency compressor
Visit them via:
Website | Facebook | Instagram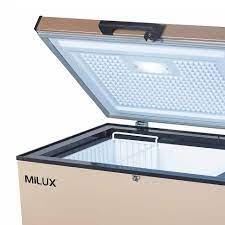 This Milux chest freezer has a capacity of 250 liters. It features a 2-in-1 function, allowing you to use it as either a fridge or freezer. The plastic-coated aluminum inner body of this freezer makes it easy to keep your food fresh and protected from pests and bacteria. It has a cabin light that makes it easy to see what's inside.
The following are some important features of this chest freezer from Milux:
New compressor ventilation system
Highly durable 
German Technology Lock-Ring System 
Leak-free gas tube
Environment-friendly refrigerant 
Extra thick top and side padding for superior insulation
Energy-efficient compressor
Visit them via:
Website | Facebook | Instagram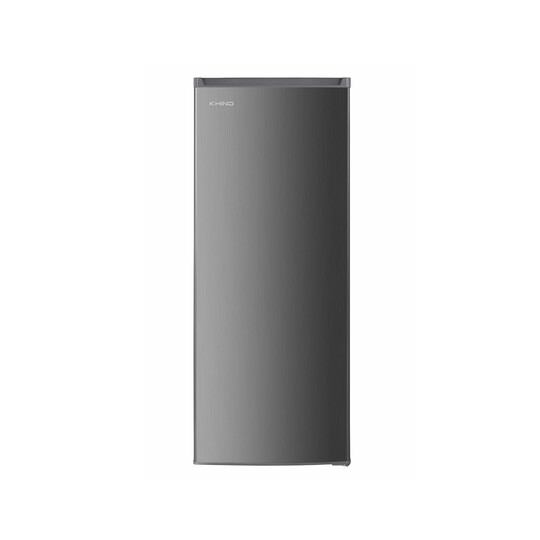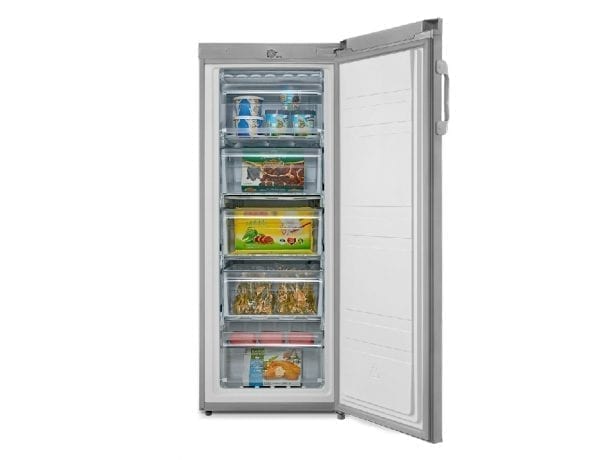 The Khind 157L Upright Freezer is a top-of-the-line freezer that comes with a variety of features to make your life easier. One of its most unique features is its upright body that can easily fit into your existing kitchen cabinet space. The quick freezing feature of this freezer is also a great way to keep your food costs down, as it rapidly freezes items so that they don't spoil and you can enjoy them for longer.
The interesting features of this upright freezer are:
157 liters capacity
Adjustable thermostat
Reversible door
R600a refrigerant
Quick freezing
External handle and wheels
Freezer basket
1-year warranty
Visit them via:
Website | Facebook | Instagram
Final Thoughts
Looking for the best freezer to fit your home can be tricky. With so many types and features on offer, knowing which one is right for you can be difficult. But as always, we are here to give you the knowledge you need to find and select the best home appliances in Malaysia. In this guide, we focused on freezers – which ones offer the best features and why these features matter when it comes to buying a new freezer for your kitchen. From energy efficiency to automatic temperature control settings, we've got all the details you need to make an informed buying decision when selecting your new appliance. What are you waiting for, then? Grab the perfect freezer for your home right away.