Simply put, accent furniture is that piece of furniture that stands out and makes your home more interesting, while complementing the rest of your home's decor. It is often placed in the house to add character and add drama to the room because nobody likes a bland room. Here are some awesome ideas that will draw people's attention delightfully.
1. Golden Glam
Dress up your living room with this gorgeous marble coffee table that comes with gleaming golden legs and pair it with a matching candlesticks. You can bet that these will definitely make a statement.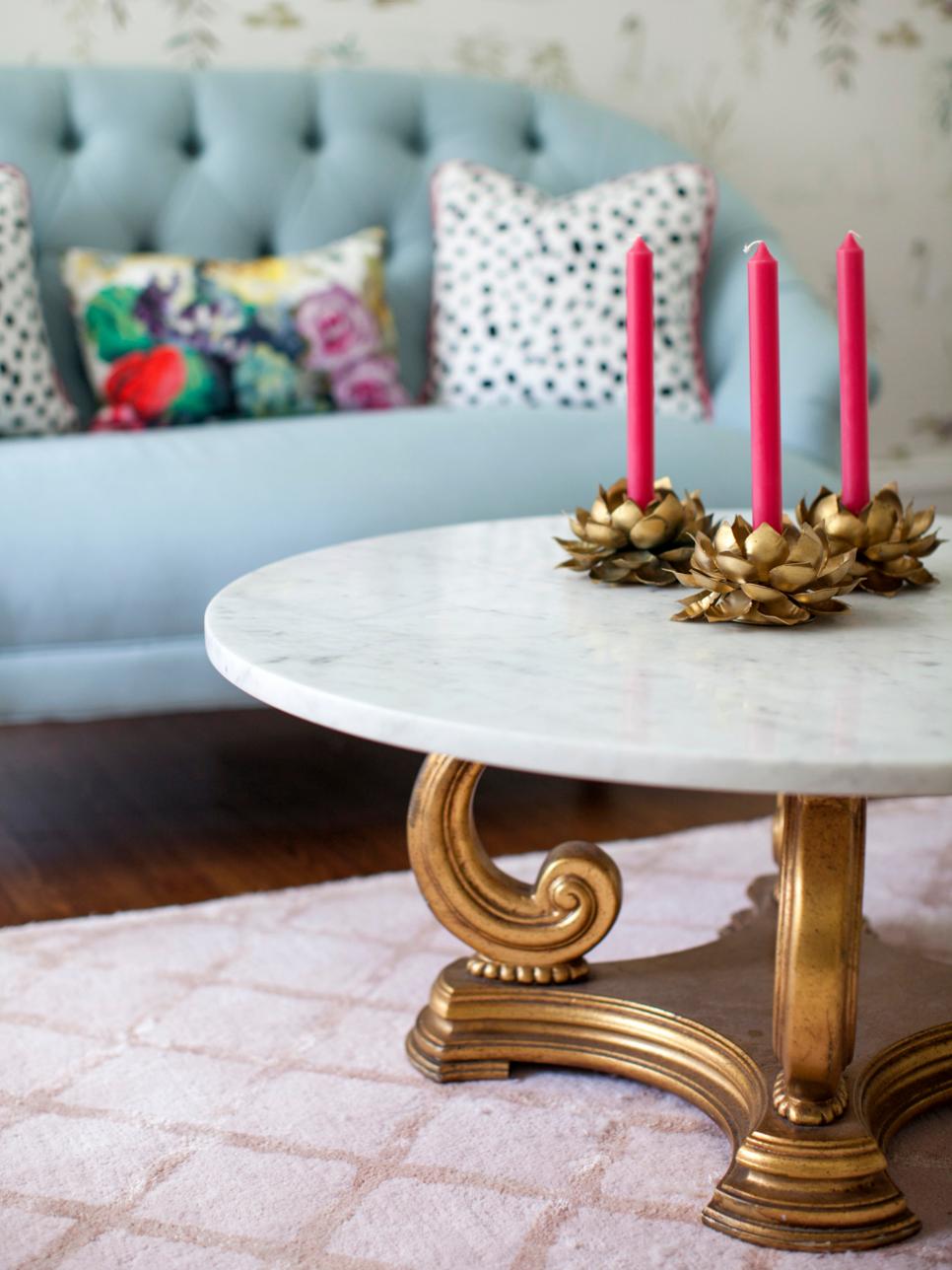 2. Accent Teal Colour
In a stark white room, freshen it up with some vibrant teal colours in the form of a rattan chair and some soft furnishings. These are bound to jazz up your room in no time.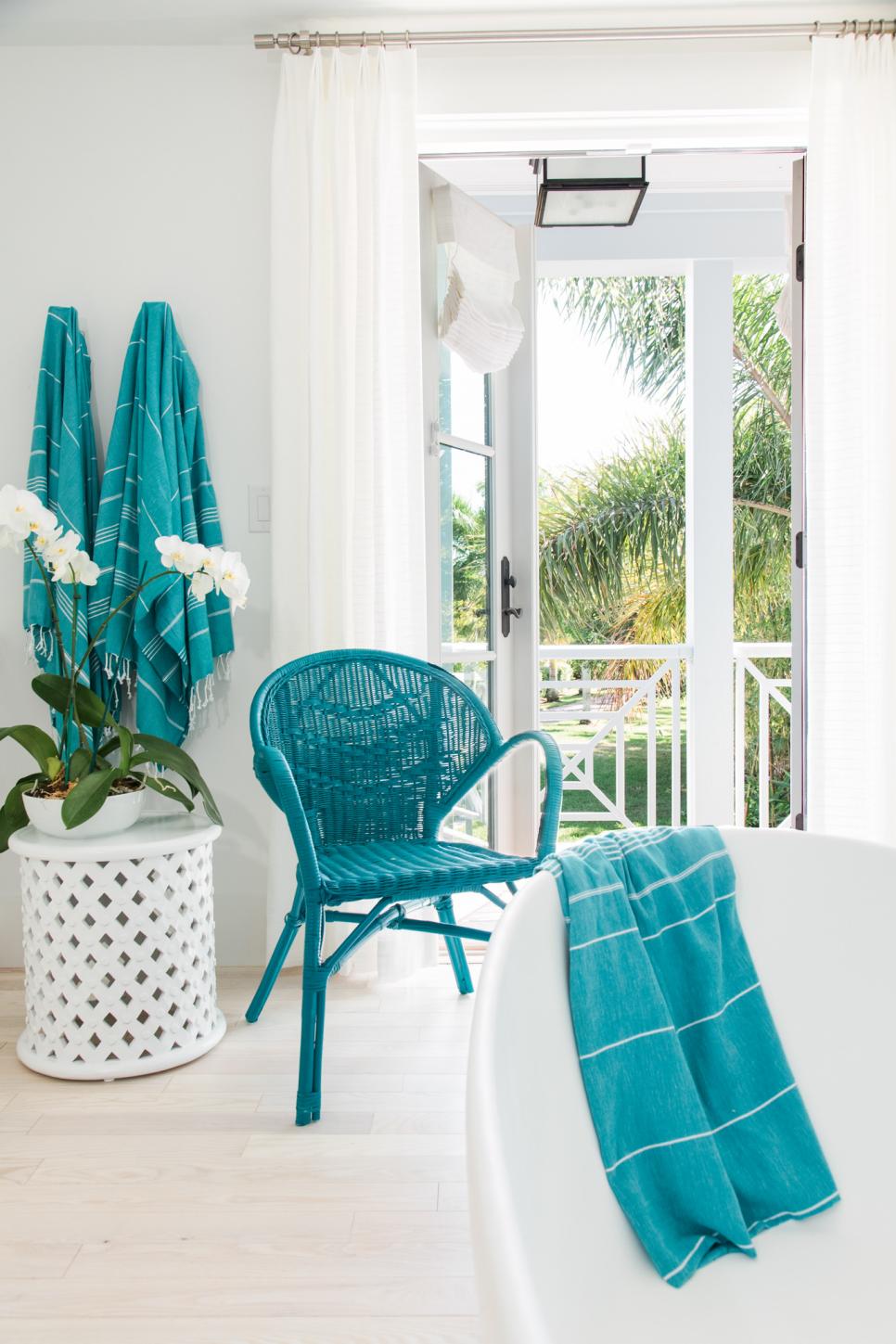 3. Bold Orange Accent Furniture
This guest room features a subtle gray palette that would have been rather blah if not for the vivid orange pops of colour that liven up the room. The striking light fixture, bench and lumbar pillows make sure the room look more interesting.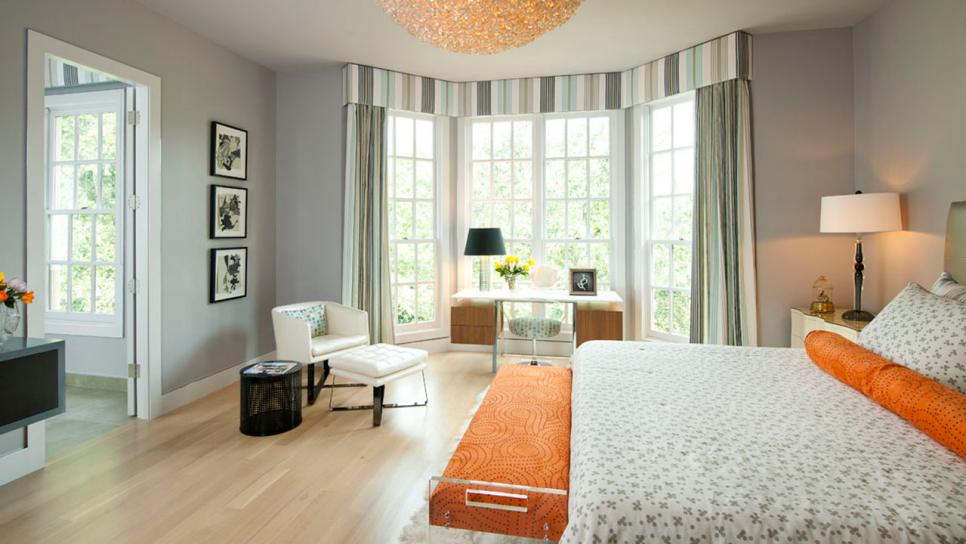 4. Royal Blue Accent
This classic kitchen uses a predominantly warm wooden palette but the monotony is broken up by the striking royal blue accent furniture that makes the room look more stylish. The hanging pendant lights draw the eye up and makes it look much more spacious.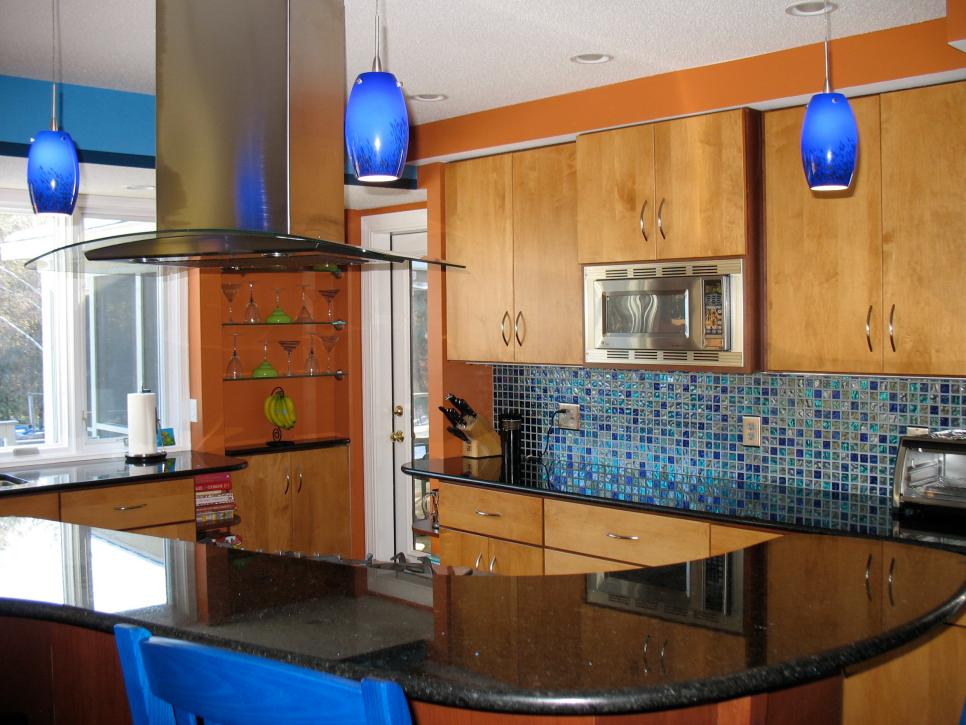 5. Cosmic Chair
This feminine girl's bedroom is chic and not overpoweringly sweet as it is toned down with a white palette and only the powder pink wall makes it look more dainty. However, it is the futuristic and modern cosmic chair that draws your attention.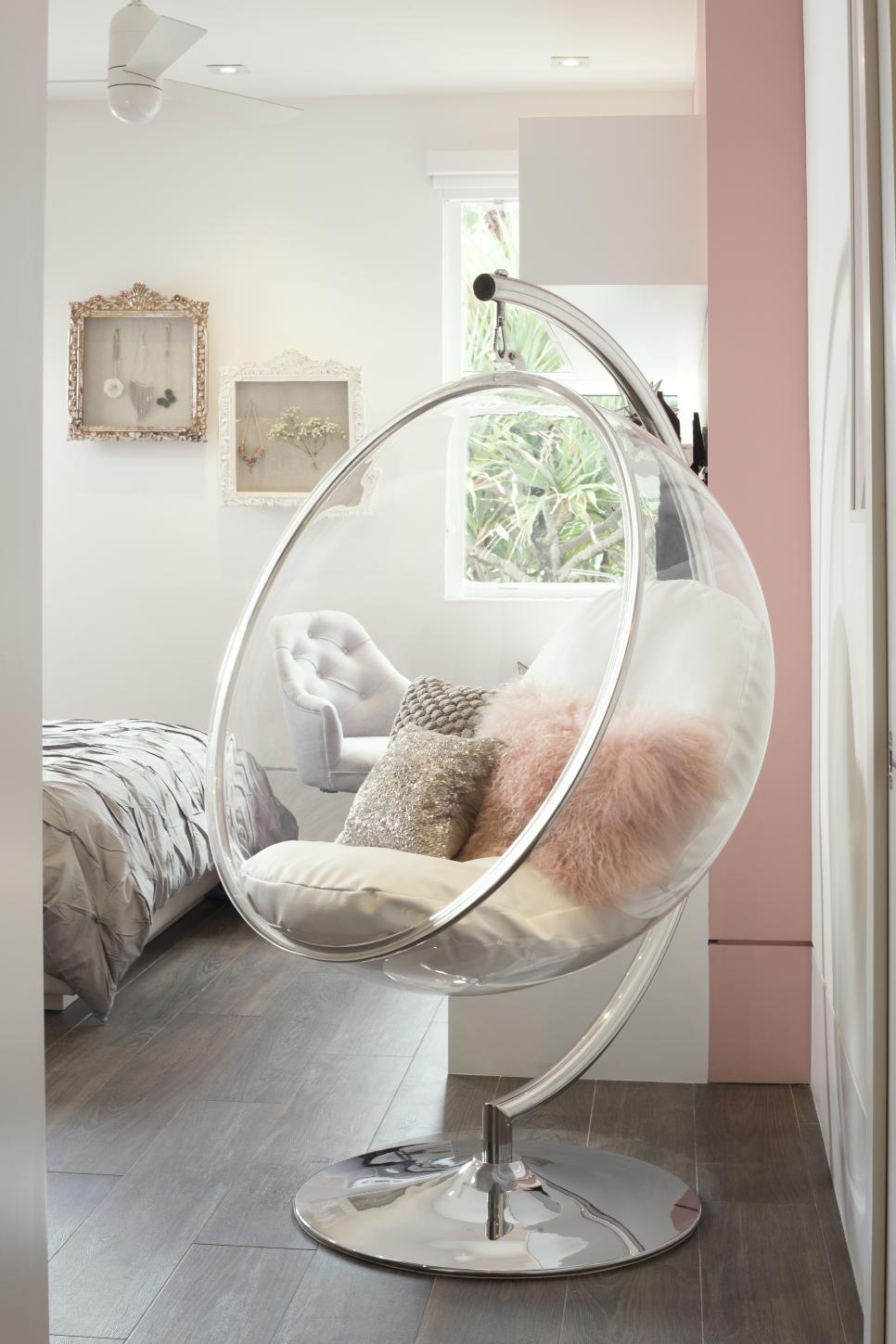 6. Deep Purple Accents
This neutrally coloured room is brought to life with the deep purple colour that is available in just the right amount. The gorgeous wall art, cushy sofa and matching curtains really makes the room look more elegant.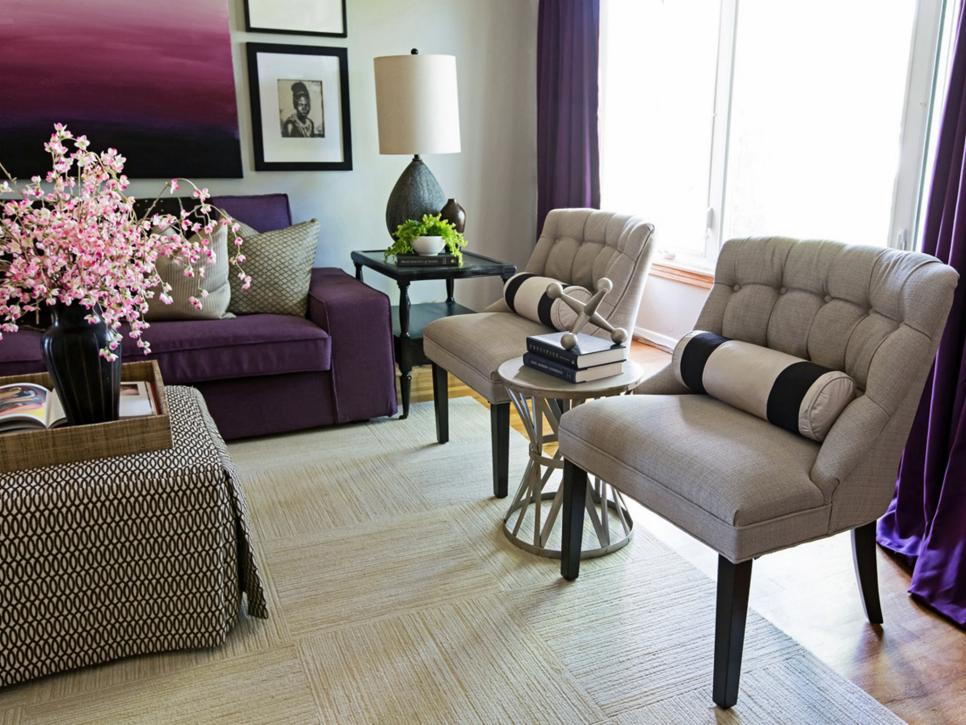 7. Vibrant Red Accents
This cosy bedroom is perfectly stylish with the beige and off-white colours it uses but with the addition of bold red colour, it makes it look more casual yet chic. Just a few furnishings in the same shade of red is enough to liven up the room as you don't want it to be too overpowering.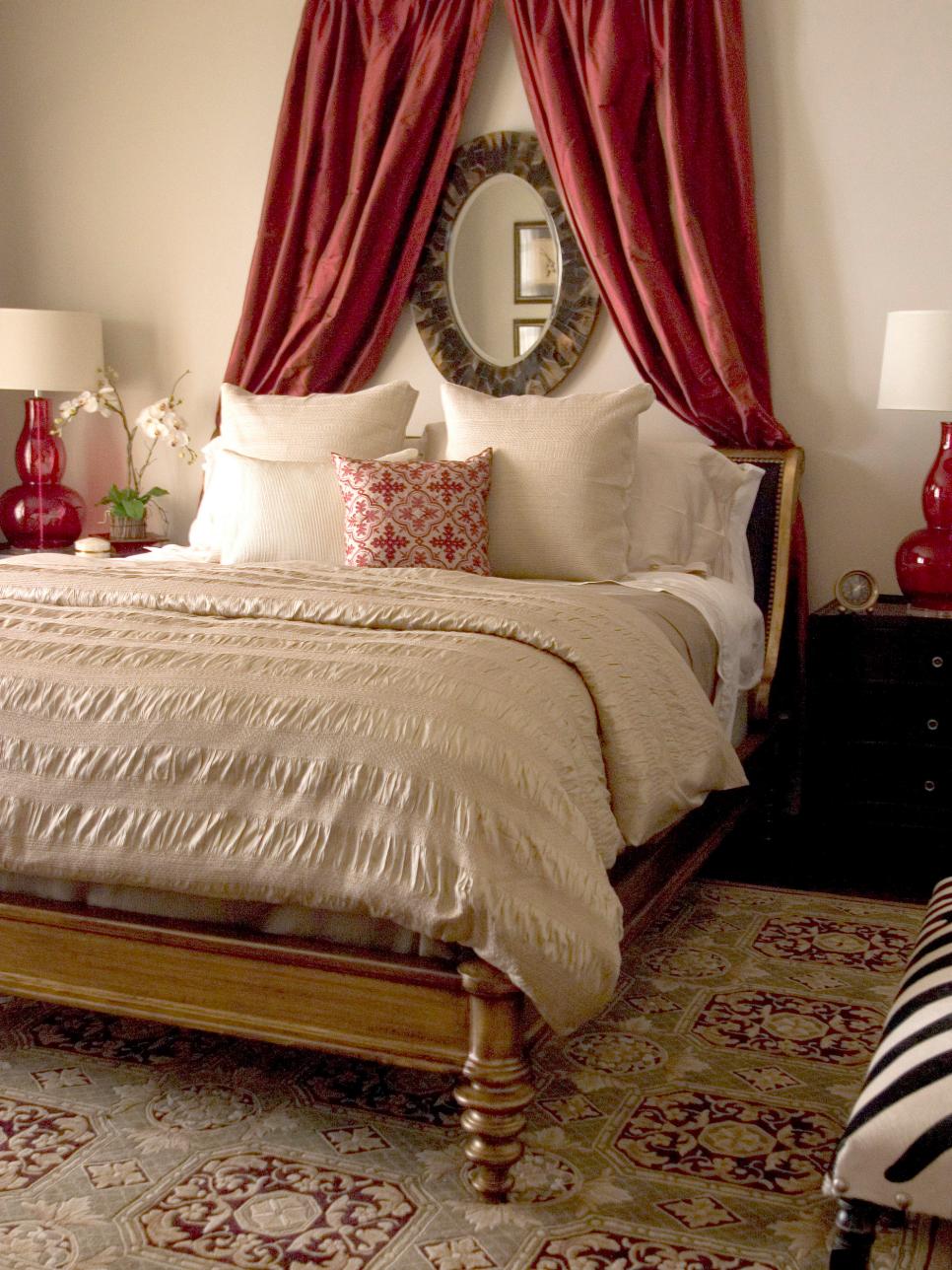 8. Eye-catching Wall Art
This room is decked out in gray, white and a slight tinge of red which can look rather bland at first but the gorgeous wall art hanging on the wall pulls the whole look together. This is because it incorporates all the main colours of the room and a few others in between.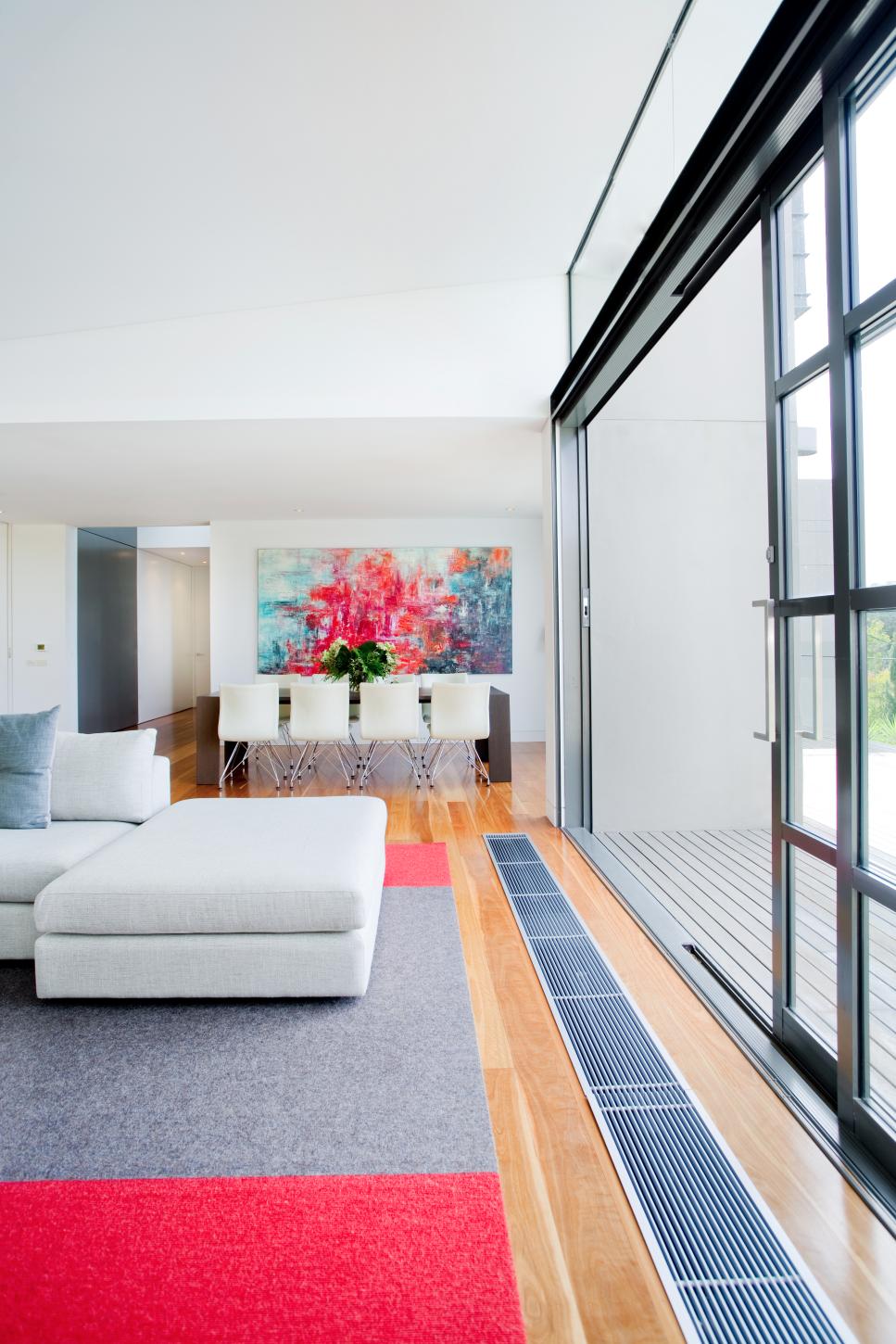 9. Sunny Yellow Accents
In this cool and modern living area, the colour yellow is used to make the space look more warm and inviting. The sleek lines of the contemporary furniture make it look even more stylish.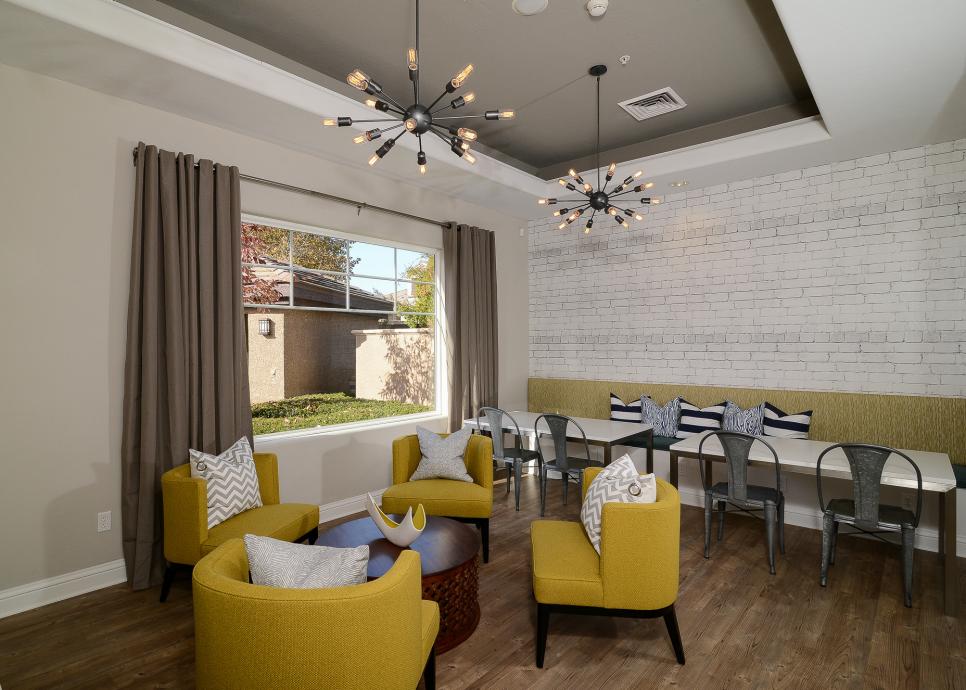 10. Lime Green Accents
This room would be rather boring if you take away the vibrant lime green chair and nightstand as it features predominantly monochrome colours. Thanks to the splash of colour added by the lime green furnishings, it looks simple divine now.