Minimalistic designs are beautiful and can be really stylish when used in a suitable setting. Combining it with geometrical designs makes it even more gorgeous and will definitely impress anyone who visits your home. Here are some great minimalistic geometric designs ideas for you to get started.
1. Geometric Wall Sculpture
Hanging up an elegant wall sculpture to grace the walls of your home is an inspired idea to spice things up on a blank wall. This stunning geometric sculpture contrasts nicely with the black walls.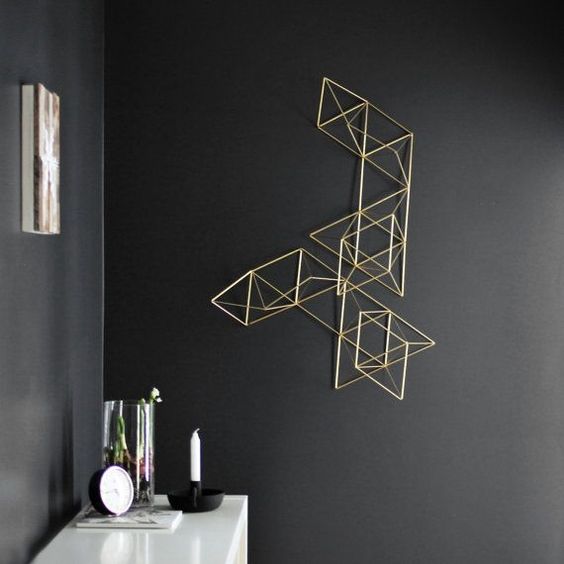 2. Wall Decal
Wall decals are an affordable and easy way to dress up your blank spaces. Choosing this simple geometrical design for your wall exudes a chic and trendy vibe in your living room.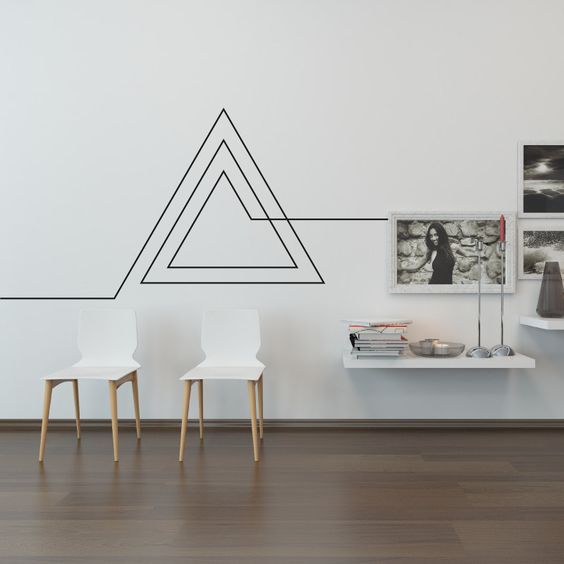 3. Geometric Pendant Light
These pendant lights that are cloaked in a dusky pink that looks striking against a stark white background. The clean, sharp lines of the light provides some contrast with the wooden furniture.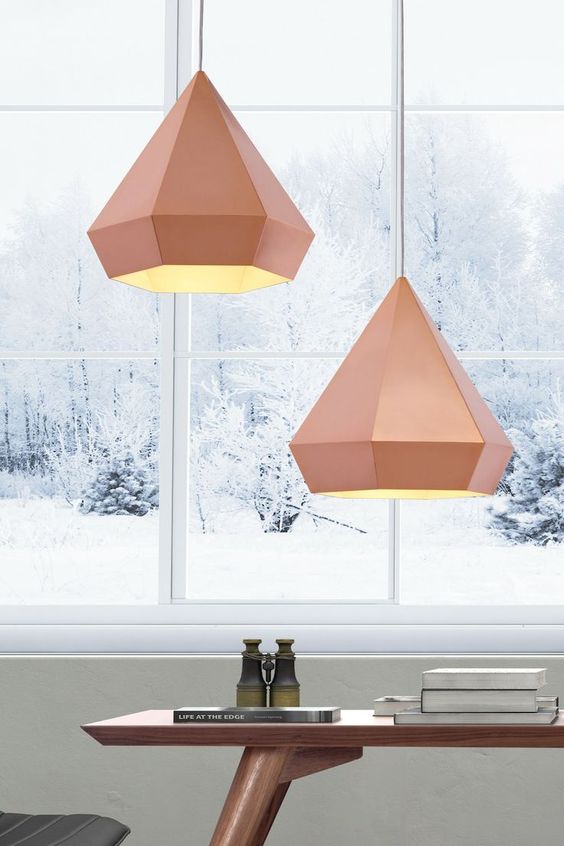 4. Geometric Table Lamp
An elegant and modern minimalistic lamp is just what your table needs to make it look more chic and trendy. The glitzy golden colour on its sharp angles also exudes a glamorous vibe for a beautiful home.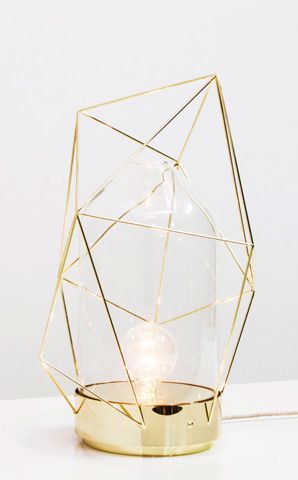 5. Geometric Planters
Having plants in your house is a good way to bring some oxygen and freshen up your home so do get some lovely nature in your home. These stylish geometric planters are minimalist in design but big on style!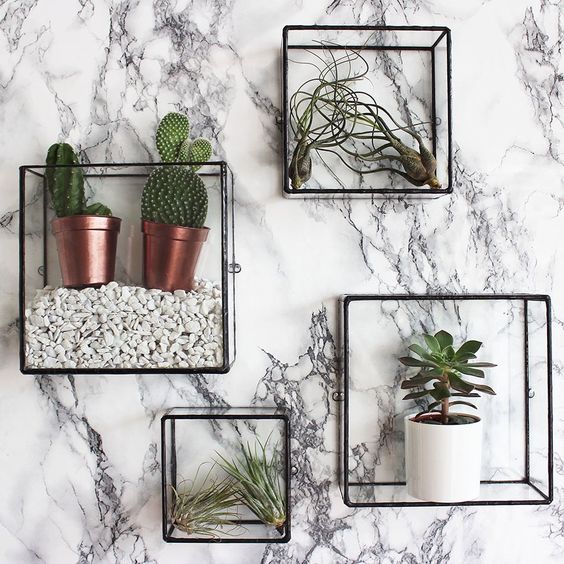 6. Geometric Bookshelf
Getting a unique piece of furniture like this bookshelf is a perfect way to accessorise your home with some geometric shapes. The minimalist design means that it can fit perfectly into almost any kind of decor style.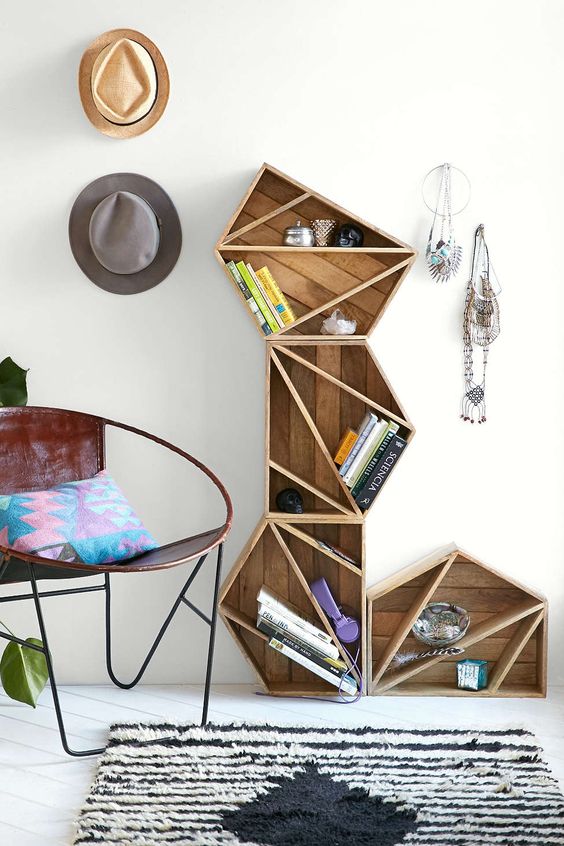 7. Geometric Floating Shelf
Floating shelves are an awesome way to utilise all that empty space you have on your walls and make it look beautiful. The smooth and sleek angles make it look especially striking but remember to keep your things organised on the shelf as it will be all out in the open.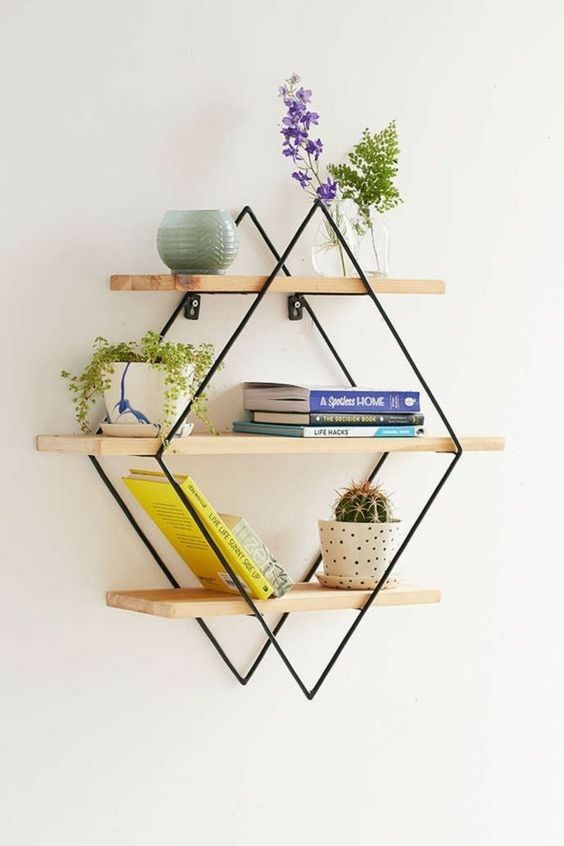 8. Geometric Hanging Sculpture
Draw the eye up with this stunning sculpture that becomes the focal point of the room. Instead of going the traditional route with dreamcatchers, try this modern minimalistic sculpture with geometrical shapes.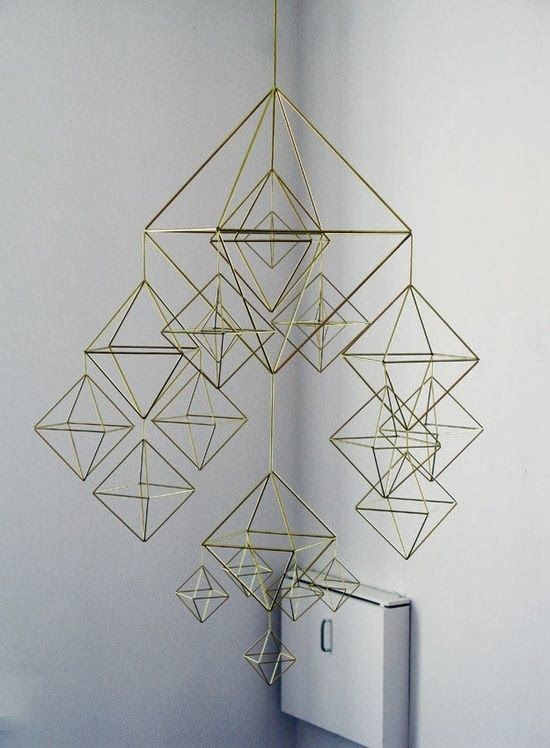 9. Geometrical Mirror
Mirrors are great pieces of furniture that brightens up your home to make it look more spacious. This lovely mirror mimics a sparkling diamond shape that looks exquisite.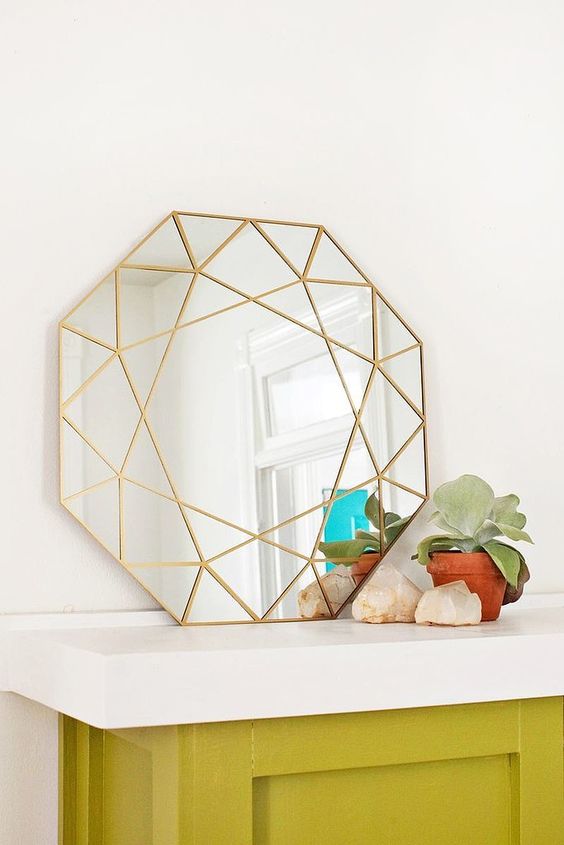 10. Geometric Table
There are many minimalistic geometric designs out there which inspire you. This glass table is just what you need to jazz up your home without going over the top. It looks trendy and modern in any home decor style.