IKEA products have a huge variety but you may be at a loss at how you're supposed to start decorating as you don't know where to begin. Plus, you have your budget to think about and don't want to spend too much. So, here are some awesome ideas for you to start decorating your home with some IKEA products but it will cost you less than RM1,000!
1. Bedroom
Want a comfy and cosy bedroom? This minimalist yet modern bedroom is perfect if you don't want much fuss. the main focus of the room is the bed and the simple bed frame completes the look. The plush bedding looks super comfy and best of all, both of them together will cost you less than RM1,000.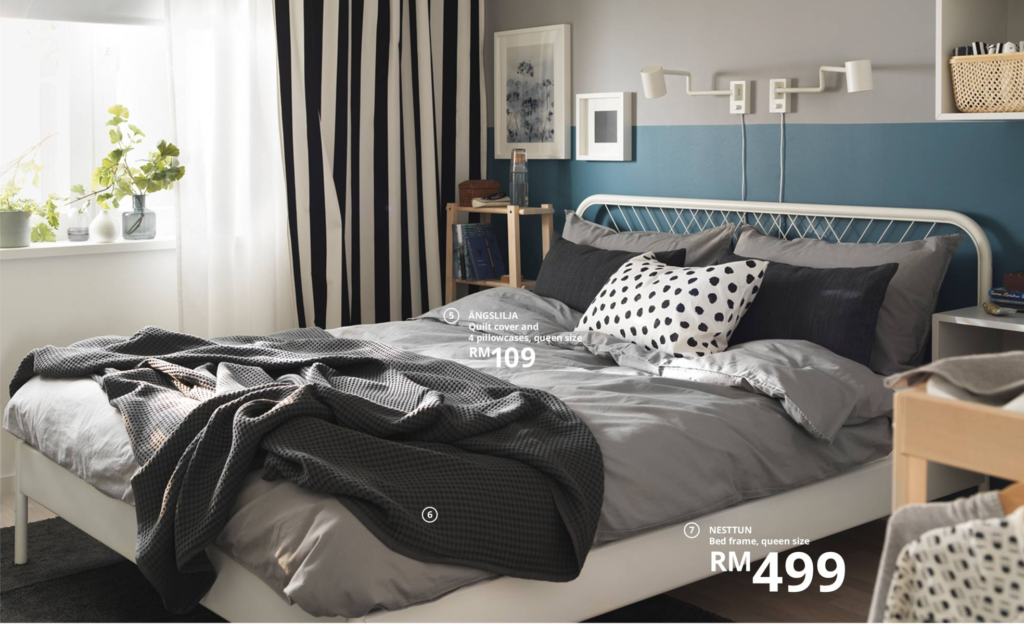 2. Wardrobe
Wardrobes are a must in your home and this one from IKEA is functional and pretty at the same time. It can be stacked with other pieces if you need more storage or placed simply on its own if you don't need that much space.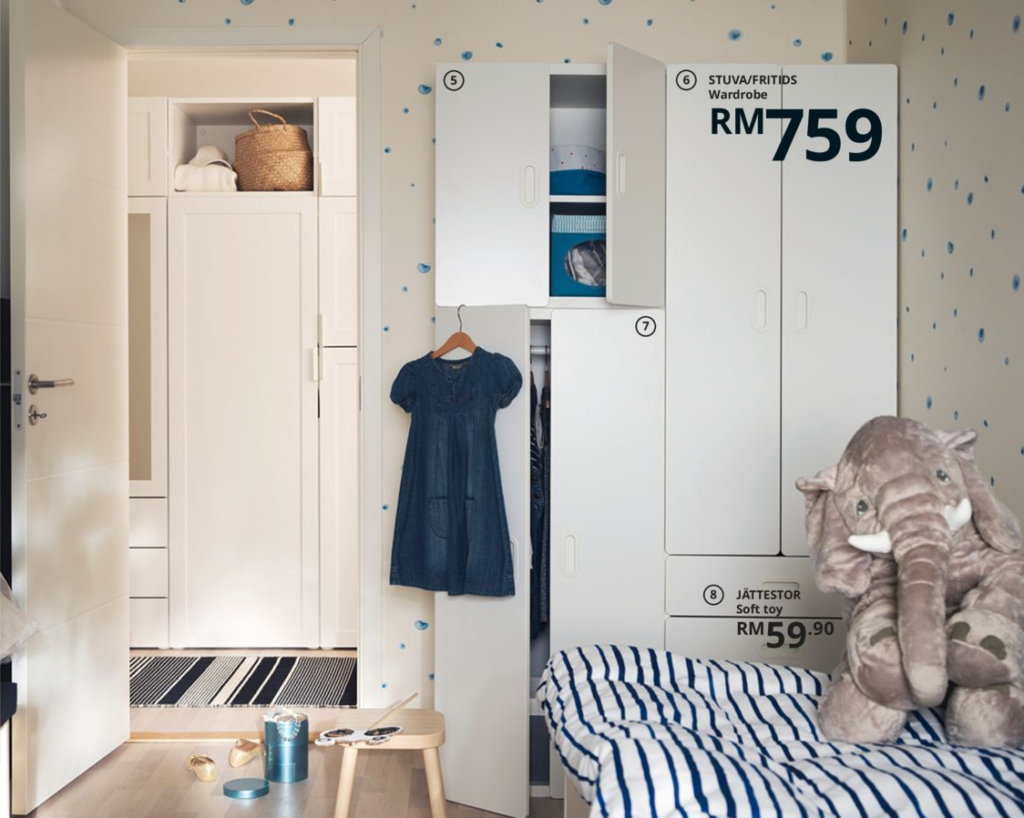 3. Living Room
Every living room needs seats and we say that this comfy two-seater one from IKEA looks just right especially if you don't have a lot of space. It's made of polyester and looks like the perfect place to lounge about on lazy days plus if you take the popular LACK table, the price is still less than RM1,000.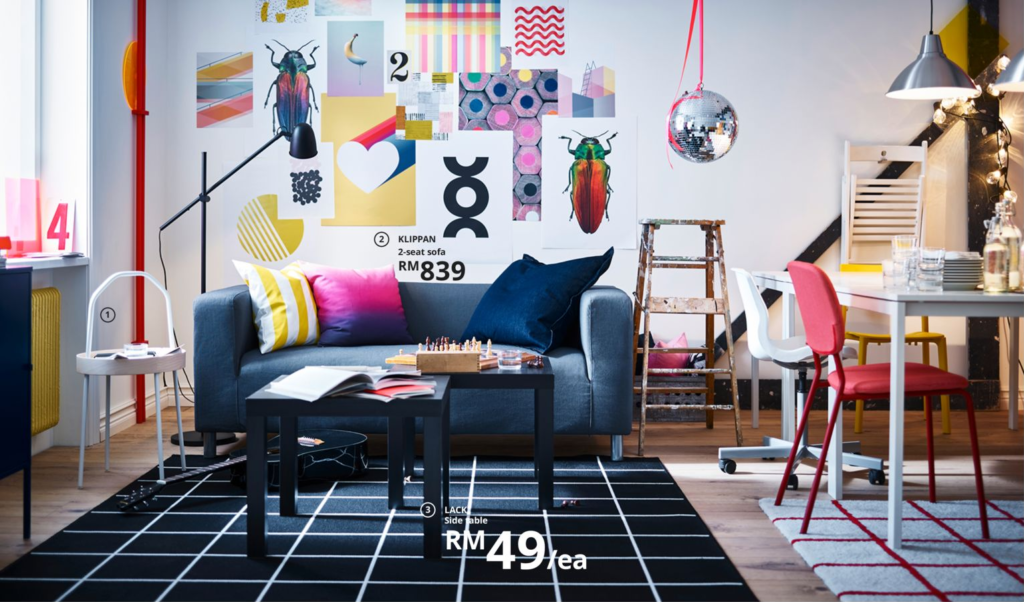 4. Trolley
Trolleys are very convenient items to have at home and can be used for a variety of purposes. From being a portable minibar to a place to store your toiletries and makeup, it's handy to have one, two or even a few around the space. It's pretty affordable too, at only RM149 for one.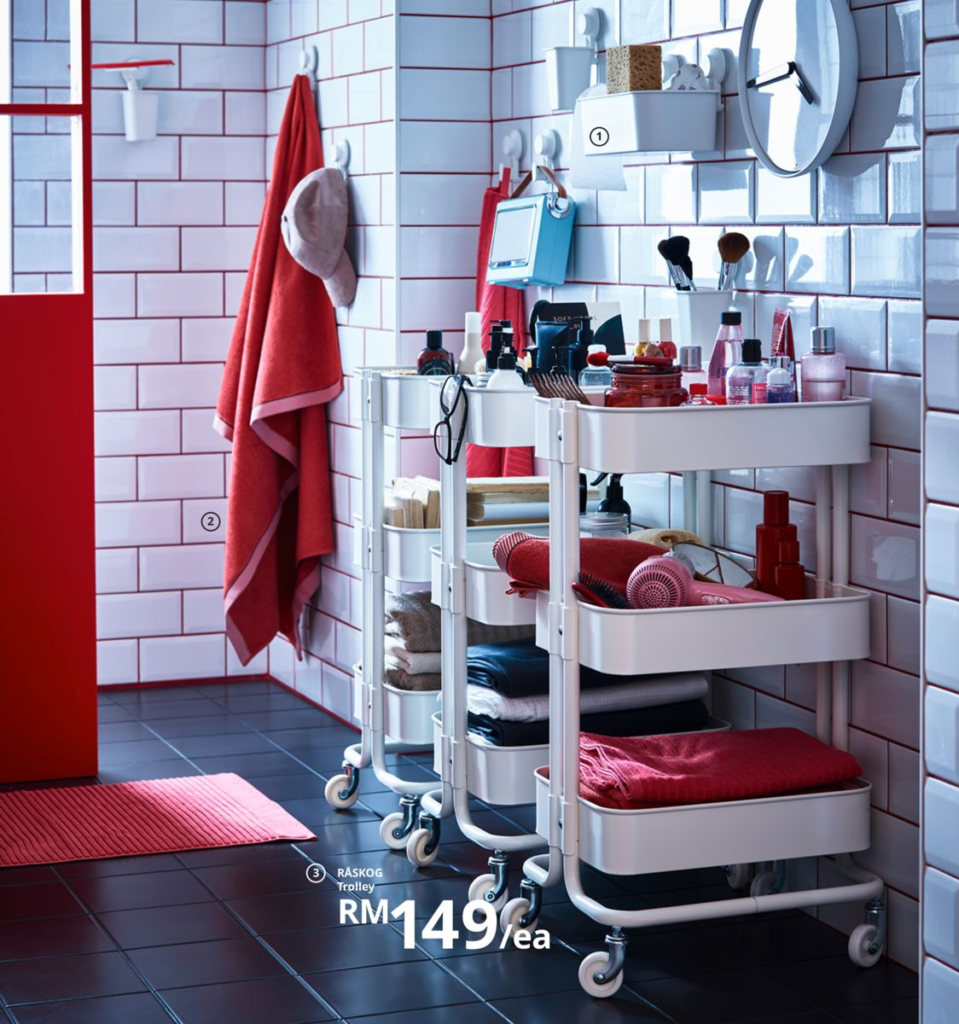 5. Dining Room
Now, we've come to the dining room which is a space where you will gather with your friends and family to feast on all the good food and chat so it's also one of the most social spaces in the home. That's why this drop-leaf table is so convenient as it can be expanded or folded, depending on your needs.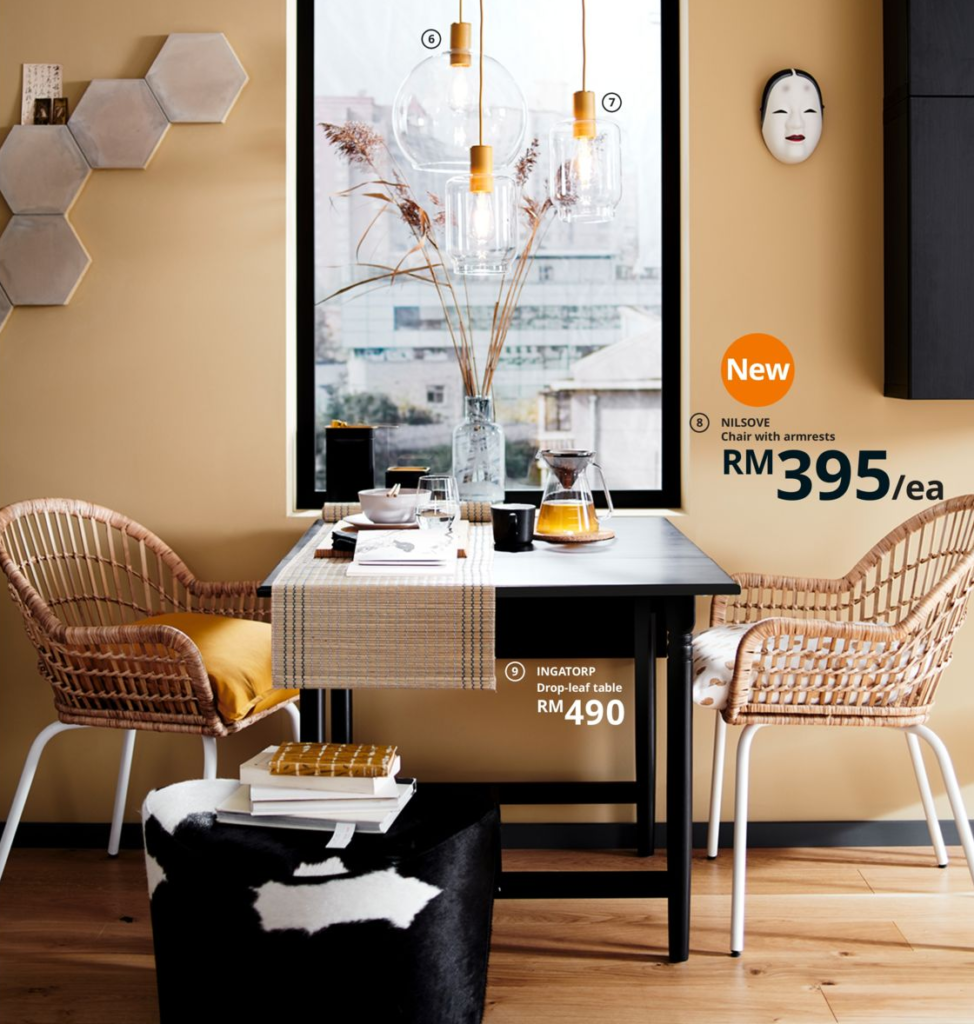 6. Home Office
You will usually need an office space in your home for your work or even day-to-day usage and this pretty chair and desk from IKEA does the trick. An ergonomic chair, sturdy table and desk lamp doesn't even come up to RM1,000 in total and looks so good together.