Scandinavian interior design is a beautiful and brilliant style that has stood the test of time and is still widely used these days, especially Scandinavian living room. Thanks to its timeless appeal of clean lines, light colours and simplicity, it's still a favourite amongst homeowners now and we're here to show you some amazing examples of some Scandinavian living rooms which you can implement in Malaysia.
Nordic styles usually feature lots of white colours and this living room is no exception. The glossy, white floors complement the white furniture to create a very cool room which is softened up by some green plants and a fluffy rug. The coolness is toned down by splashes of bright colour in the form of the throw pillows and quirky wall art that keep it interesting.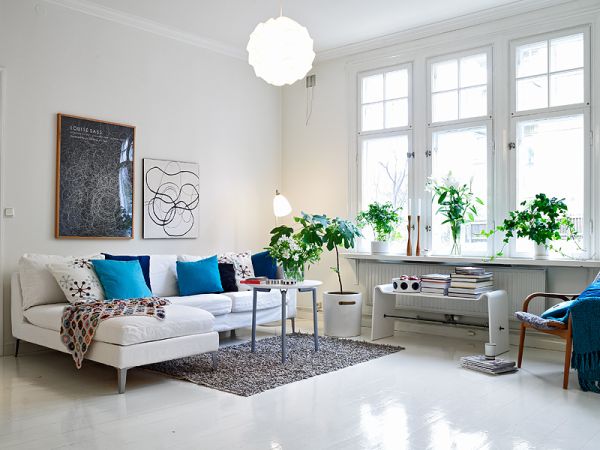 2. Grey Colour
Grey is another favourite colour that if used widely in Scandinavian styles and the soft grey in this room really works in its favour. It looks airy and bright due to the cute lamps and the large window while some wooden furniture adds warmth and texture to the room. Pops of pastel colours further enhance the room for a beautiful mix of shades.
3. Pretty Scandinavian Living Room
Although Scandinavian styles are predominantly simple and basic, this doesn't mean it can't be pretty which is proven by this example below. While colours are kept at neutrals and white, abstract patterns on the furniture and the soft, fluffy throw make it look really pretty.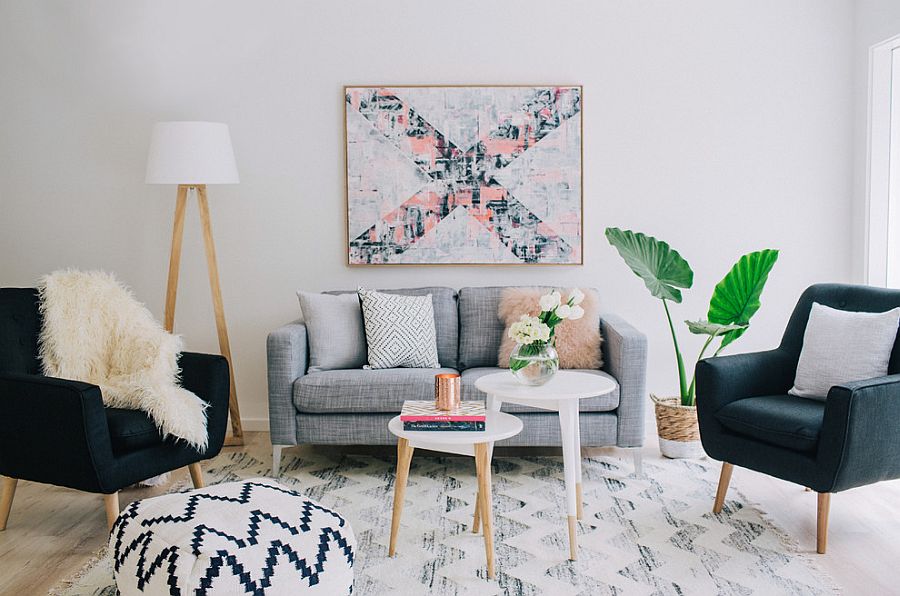 4. Colourful Style
Colours just make a room look really vibrant and gorgeous. Hence, it's no surprise that incorporating this element into a Scandinavian living room would make it pop. Bright furniture as accents and a large piece of whimsical wall art transforms this room but still enables it to look chic and clean.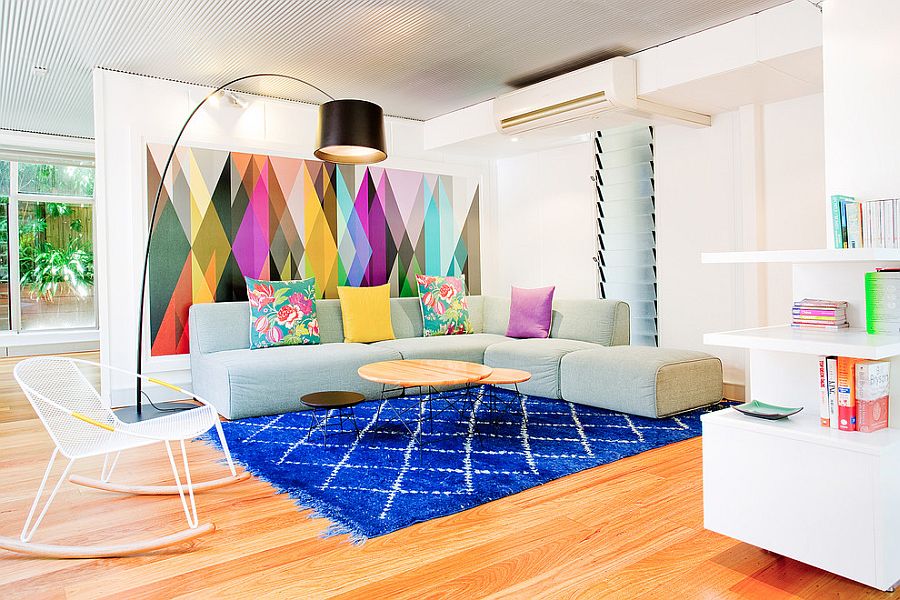 5. Vibrant Design
This one breaks away from the norm by not having a mainly white background but it still looks stunning. Dressed in deep jewel colours, the light wood floors offset the dark colours. Few neutrals and pastels make it look even more interesting.