A cliffhanger is often defined as something exciting that's going to happen but you have to wait for the big revelation to occur and this is also the name for one of Hyla Architects' popular project. However, instead of waiting impatiently for something awesome to happen, this double-storey corner terrace house located on Capricorn Drive, Singapore has been named like this due to a bold new extension that is especially eye-catching.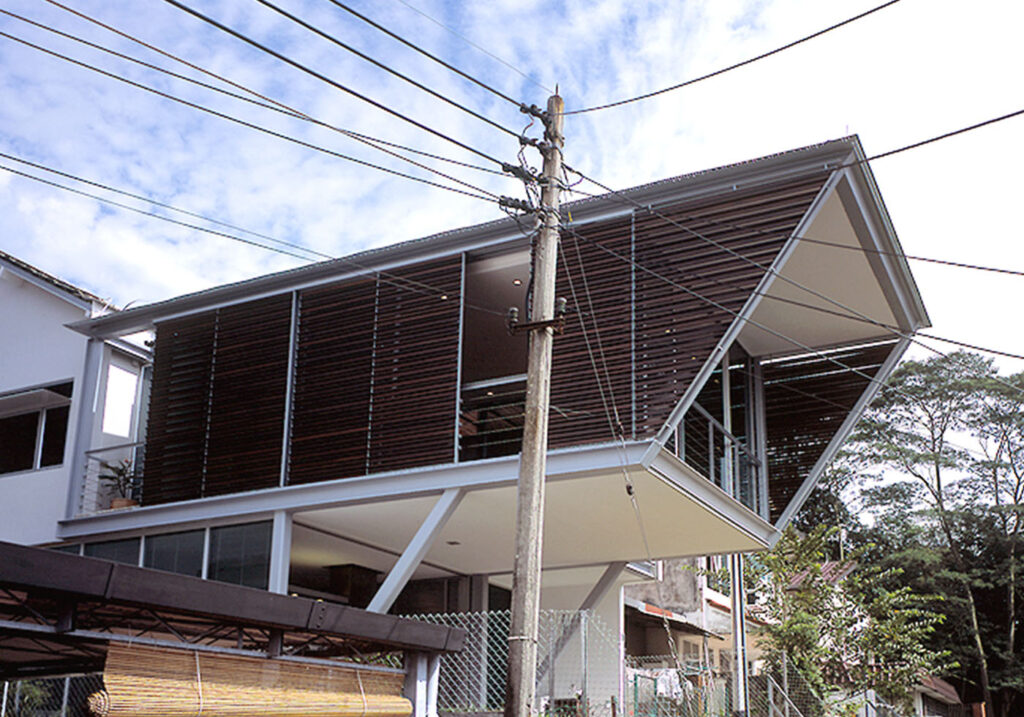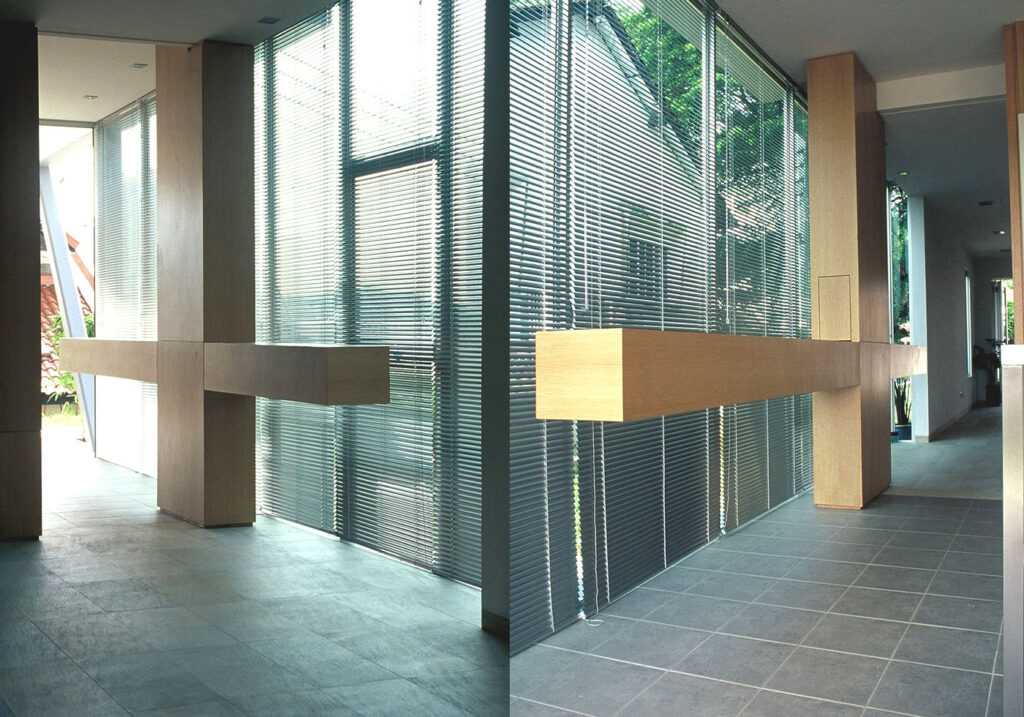 This new extension is located at the back of the house and cantilevers over an eight-metre slope, looking exactly like it is hanging off a cliff, hence the name. It's covered in a sliding timber screen that is specially made and this is also the space which houses the new master bedroom on the second floor. The owners who reside here have a beautiful birds-eye view of the nature reserve that is located towards the north, making it a very relaxing place.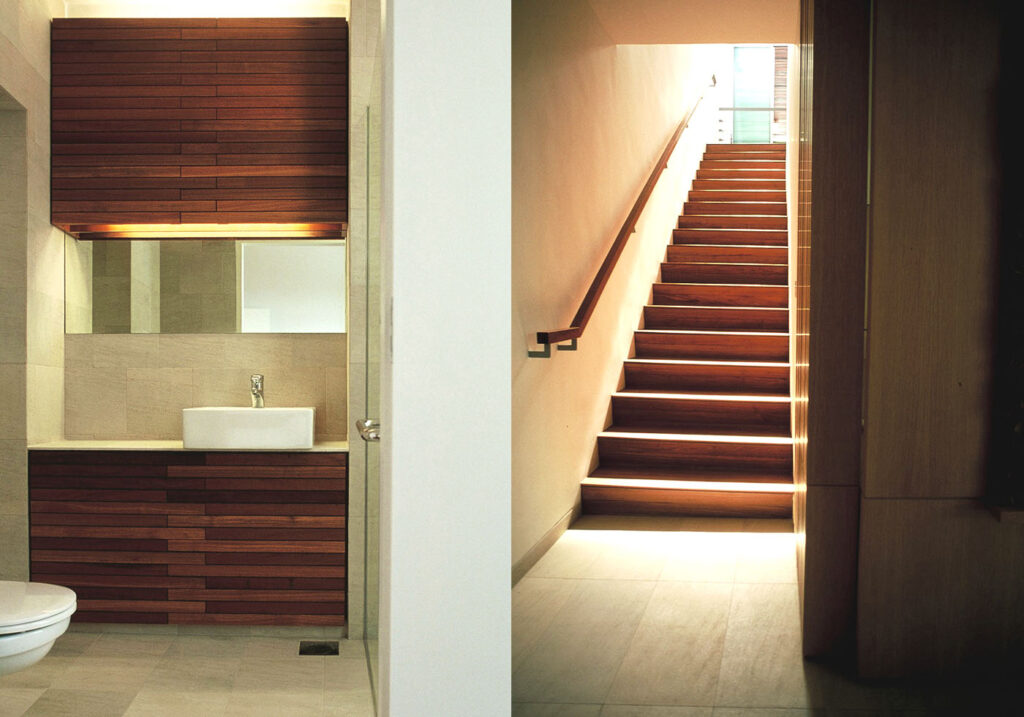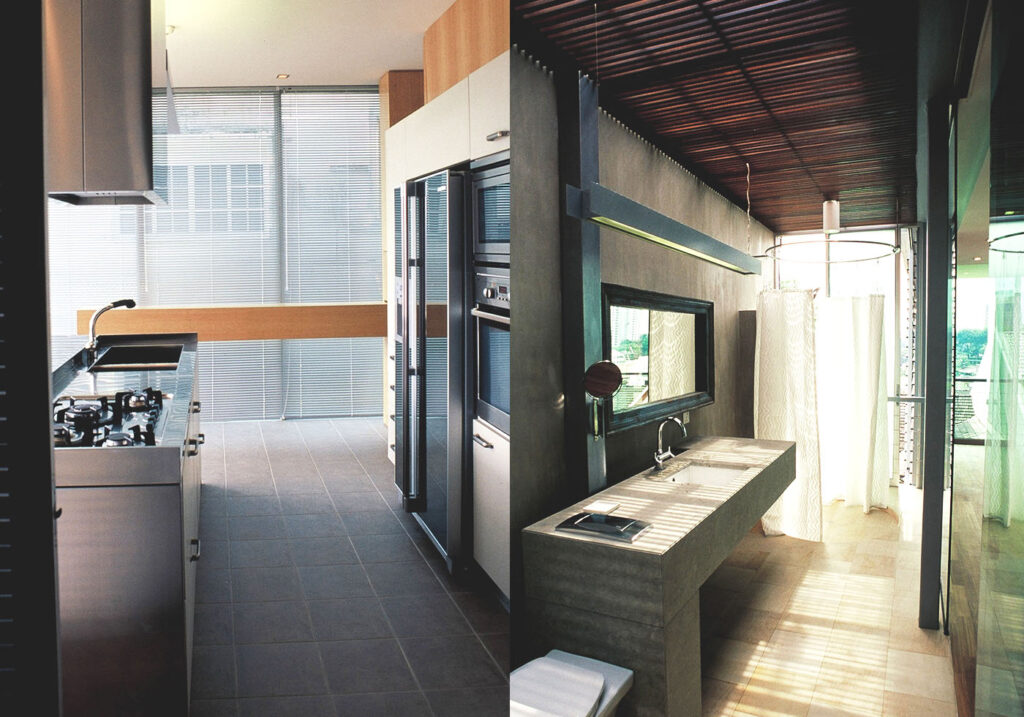 There is also an ensuite that is located in the master bedroom and it has been transformed by the architects. The natural light shines in from above and the windows are glazed on three sides, making it look more airy and spacious. In fact, it almost looks like an outdoor bath but privacy is ensured with the glazing. There is a sculptural plinth here that holds the toilet and basin which adds a touch of class while the circular shower area provides the final touch.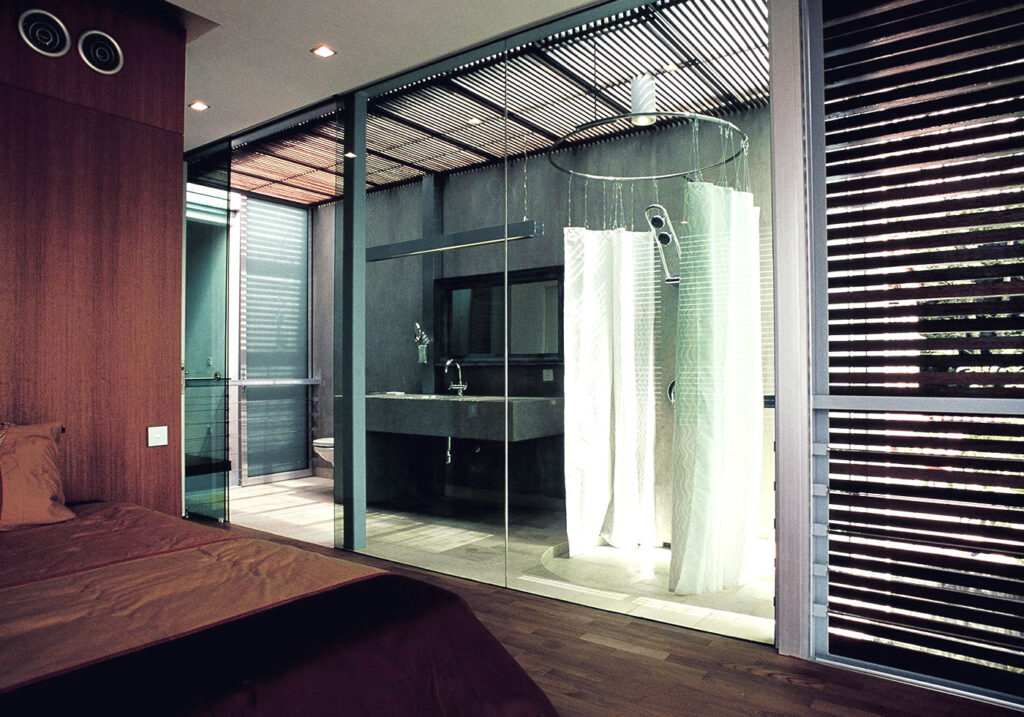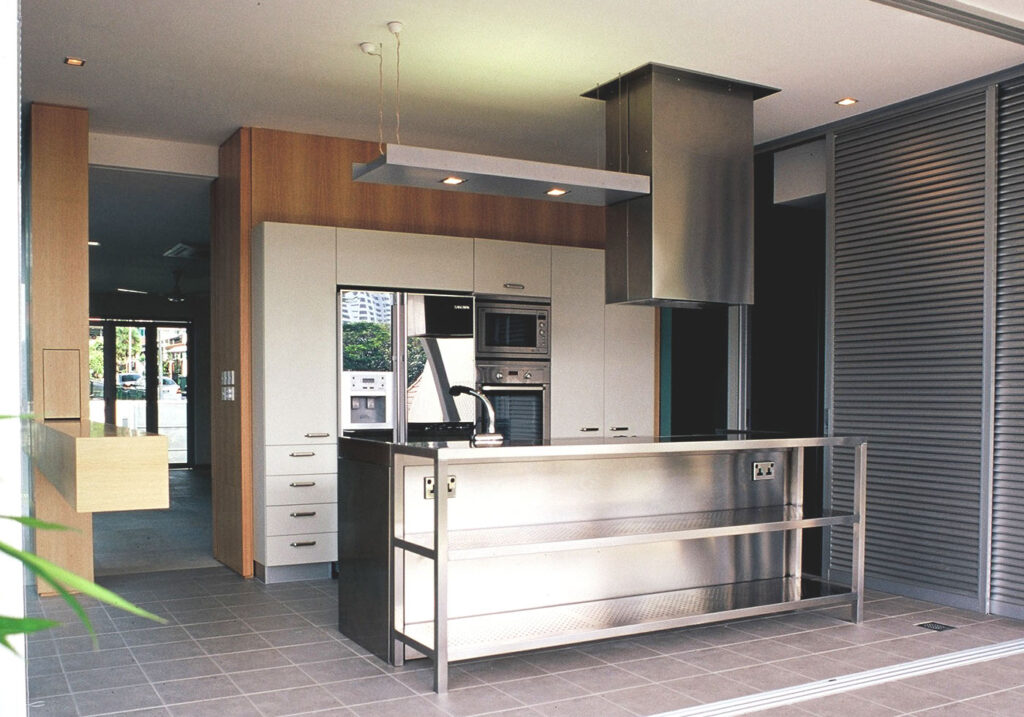 Meanwhile, the kitchen is located below the bold new extension which is outfitted with all the modern appliances. The designers decided to make the area more spacious for the owners by having sliding doors here which can easily transform the kitchen into a outdoor dining deck.
The house is a truly modern work of art with its minimalist look and beautiful, neutral colours. Natural elements such as wood and stone complete the look, adding a layer of sophisticated ruggedness to the house so it doesn't look too uptight.
All images are taken from Hyla Architects' website unless otherwise stated.