In a quiet residential area in Northern Kyoto City in Japan, is a compact, inconspicuous house with a louvered wood sunshade over the parking lot. On the inside, however, is a breathtaking, quaint space with traditional Japanese aesthetics, that is flooded with natural light.
Project: House In Kyoto
Architect: 07Beach
Location: Japan
Exterior Area: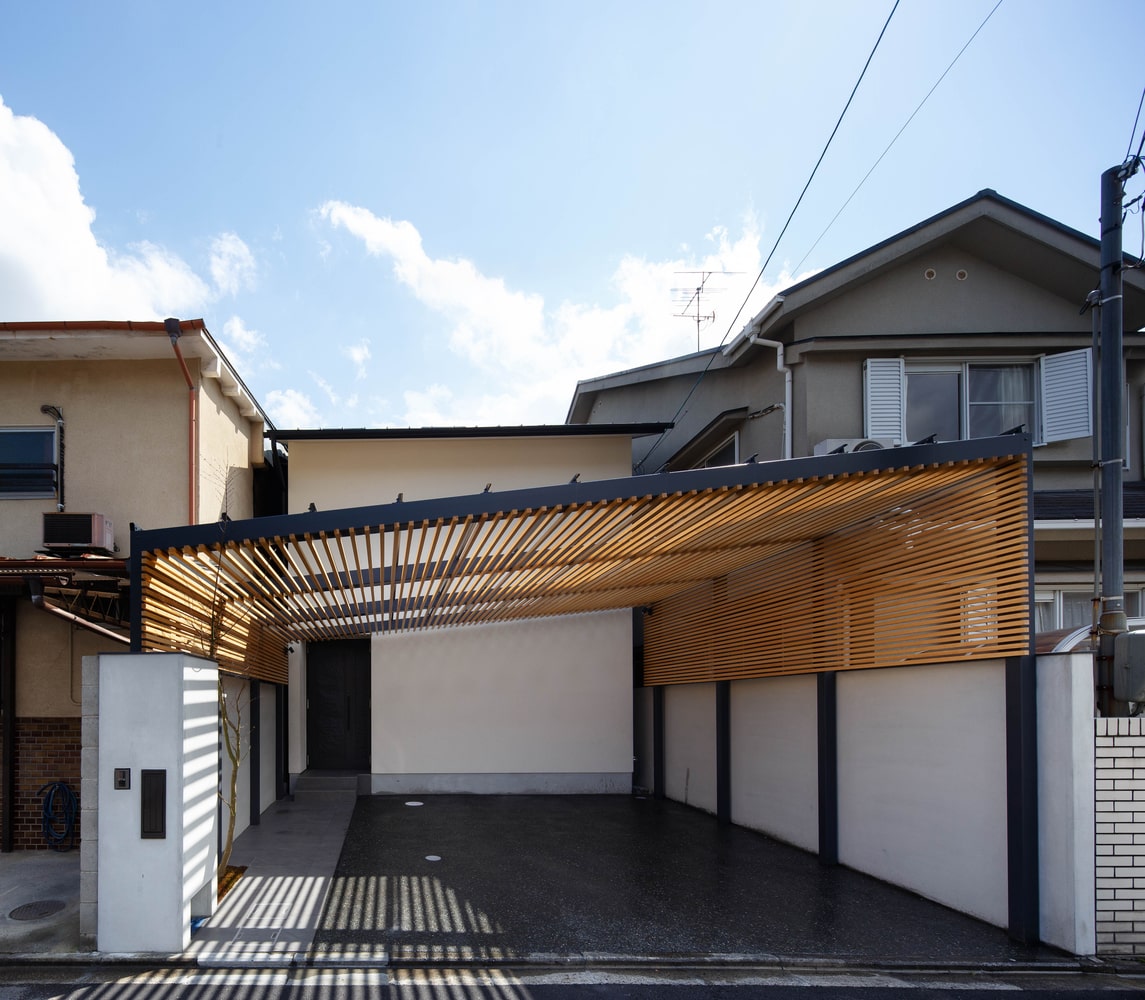 Interior Area: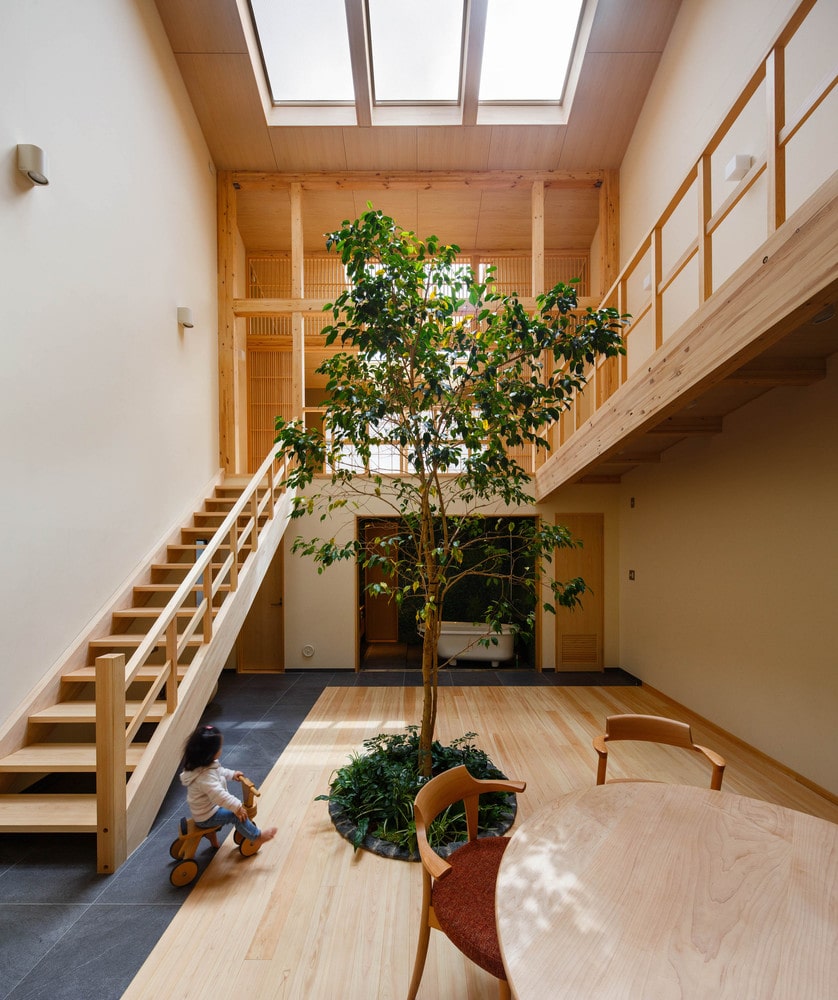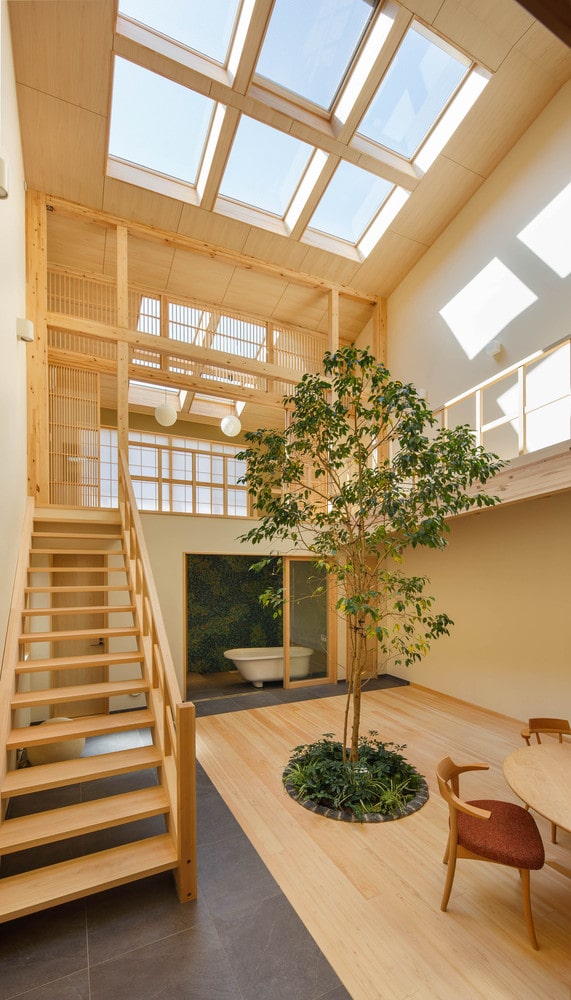 07BEACH designed this charming house for a couple and their three toddlers. The compact urban site offered no space for a garden and had very few external surfaces for fenestrations.
After traversing through the complex housing guidelines and designing a number of floor plan options, the studio and couple settled on a simple, open-plan structure that would help them cherish both nature and their little family.
At the heart of the design, is the double-height living room, as the clients wanted a spatial configuration that would help them keep an eye on their energetic children, as they cooked or worked.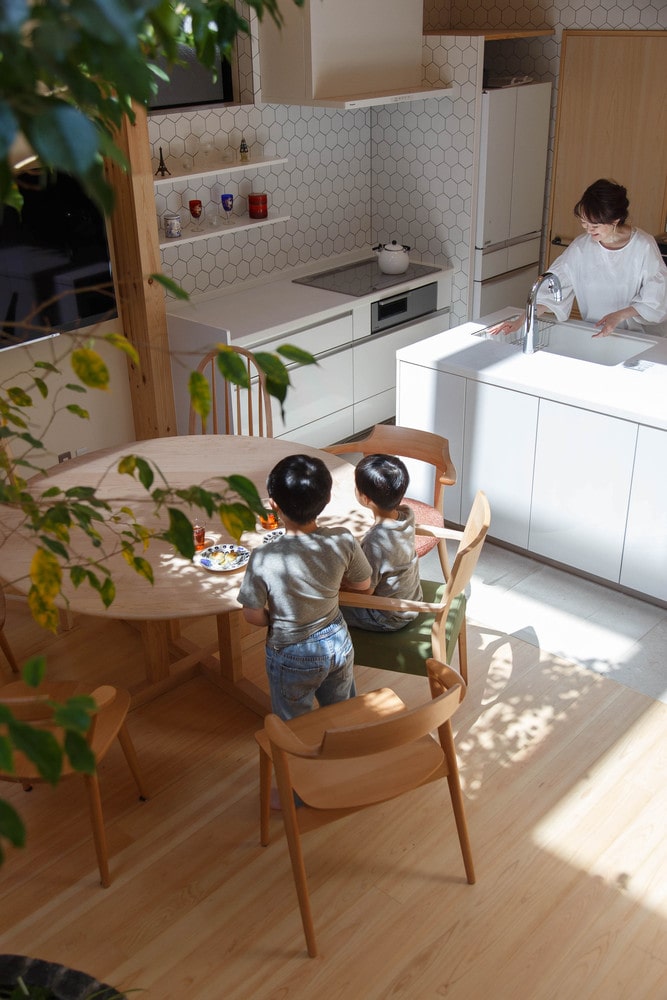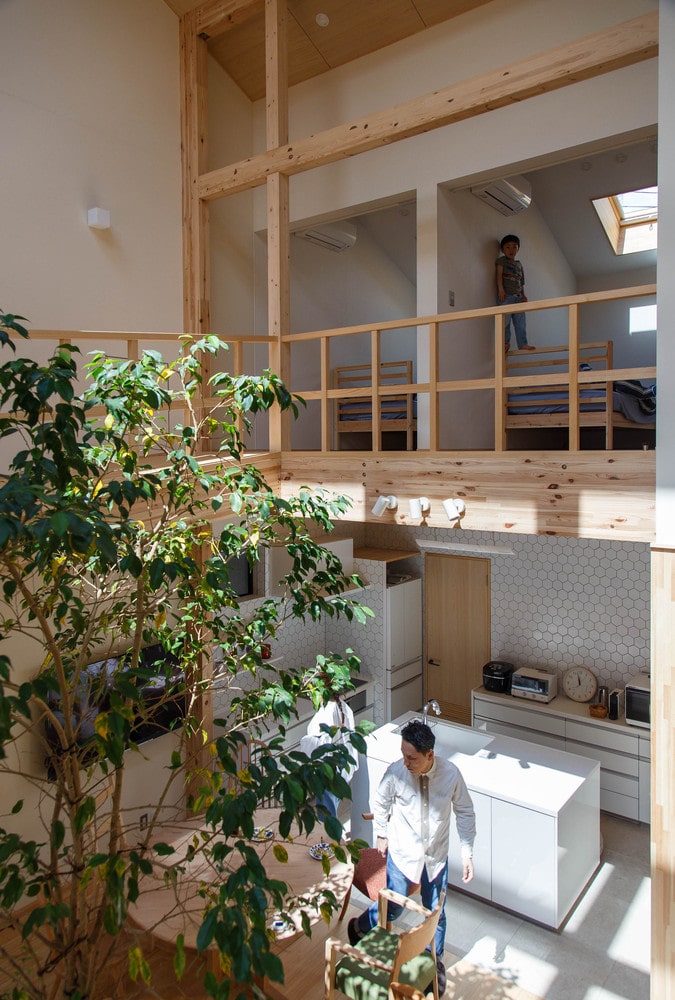 A typical indoor courtyard encased within glazed walls would further limit the space available for other activities. Therefore, a Ficus tree was planted at the center to create a courtyard.
The leafy, evergreen tree, in addition to the abundance of natural light that pours in through the skylights, creates a warm, relaxing ambiance in the dining and living areas, reminiscent of a family picnic.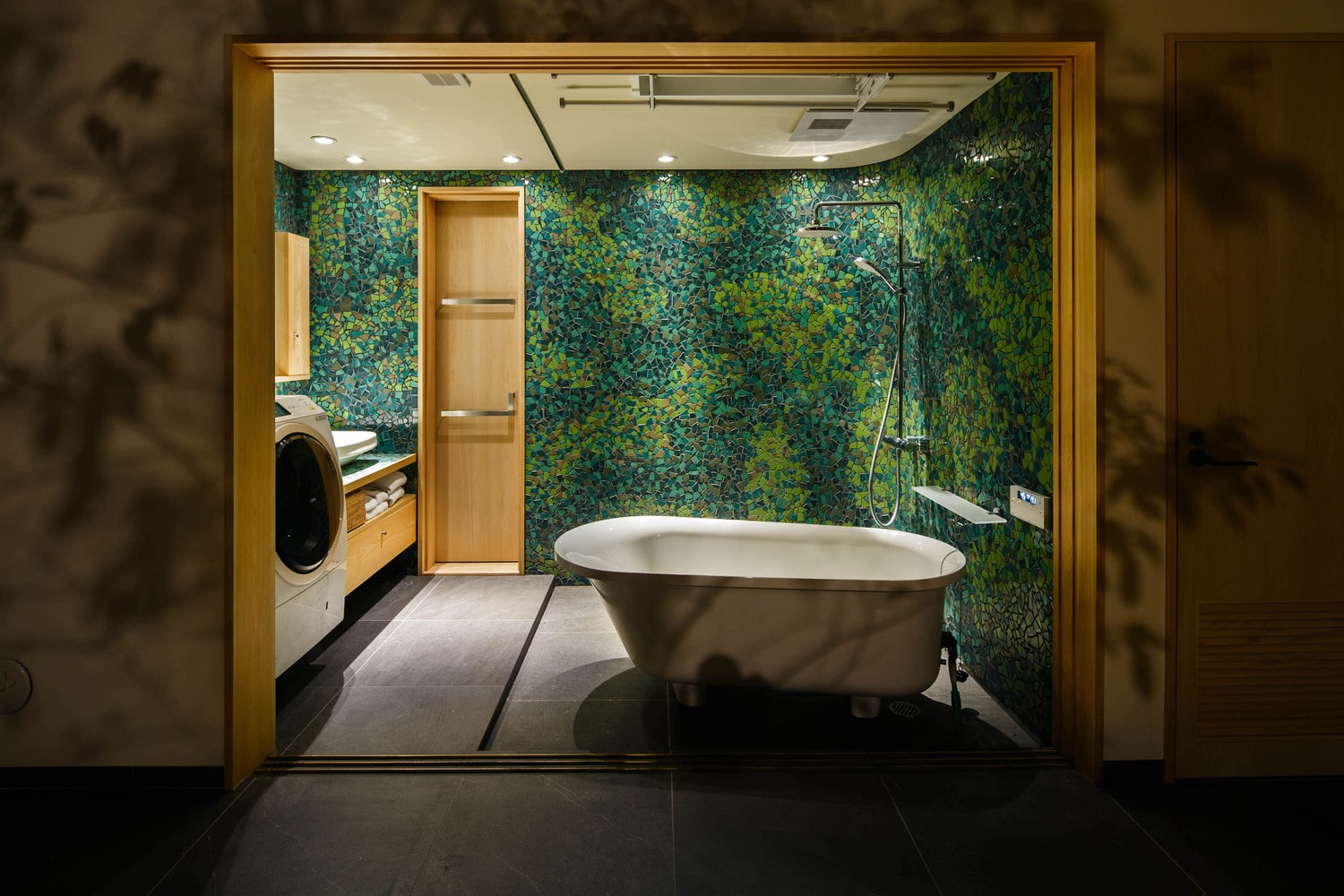 The bathroom on the ground floor is clad with six shades of green tiles, to evoke the feeling of being in a forest. It is positioned to face the living area as the family desired an "open-air bath" with a view of the central tree.
Upper Floor Area: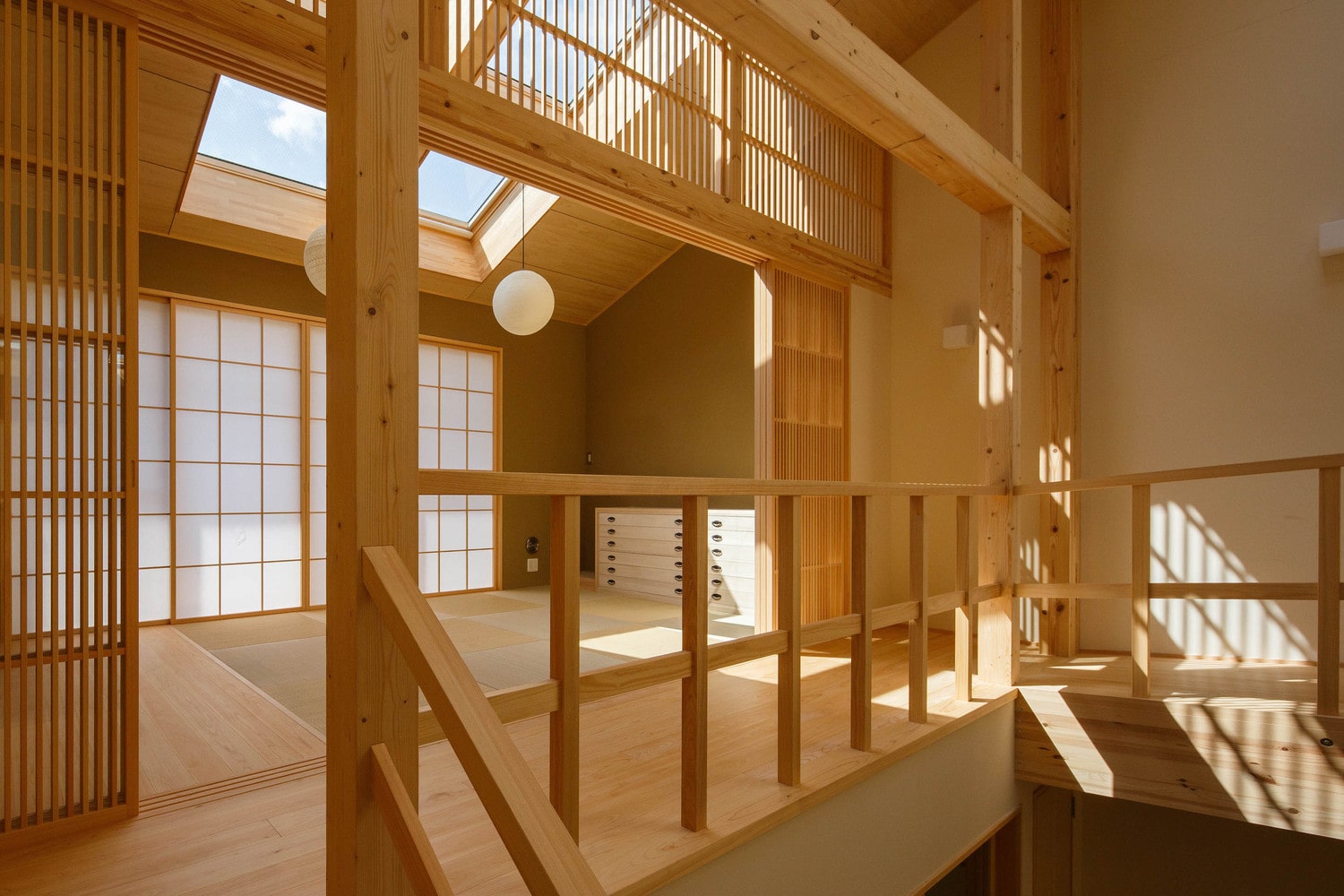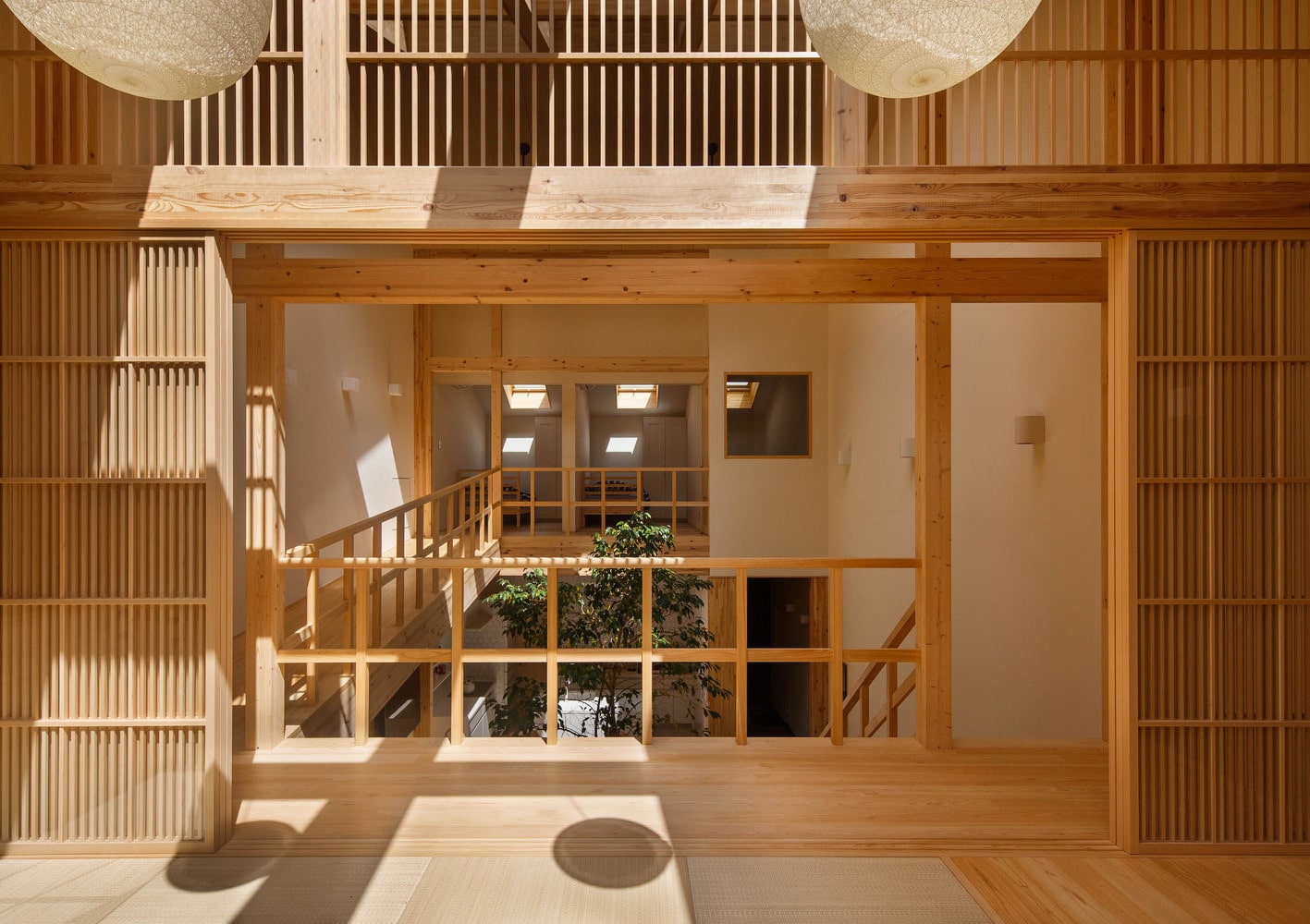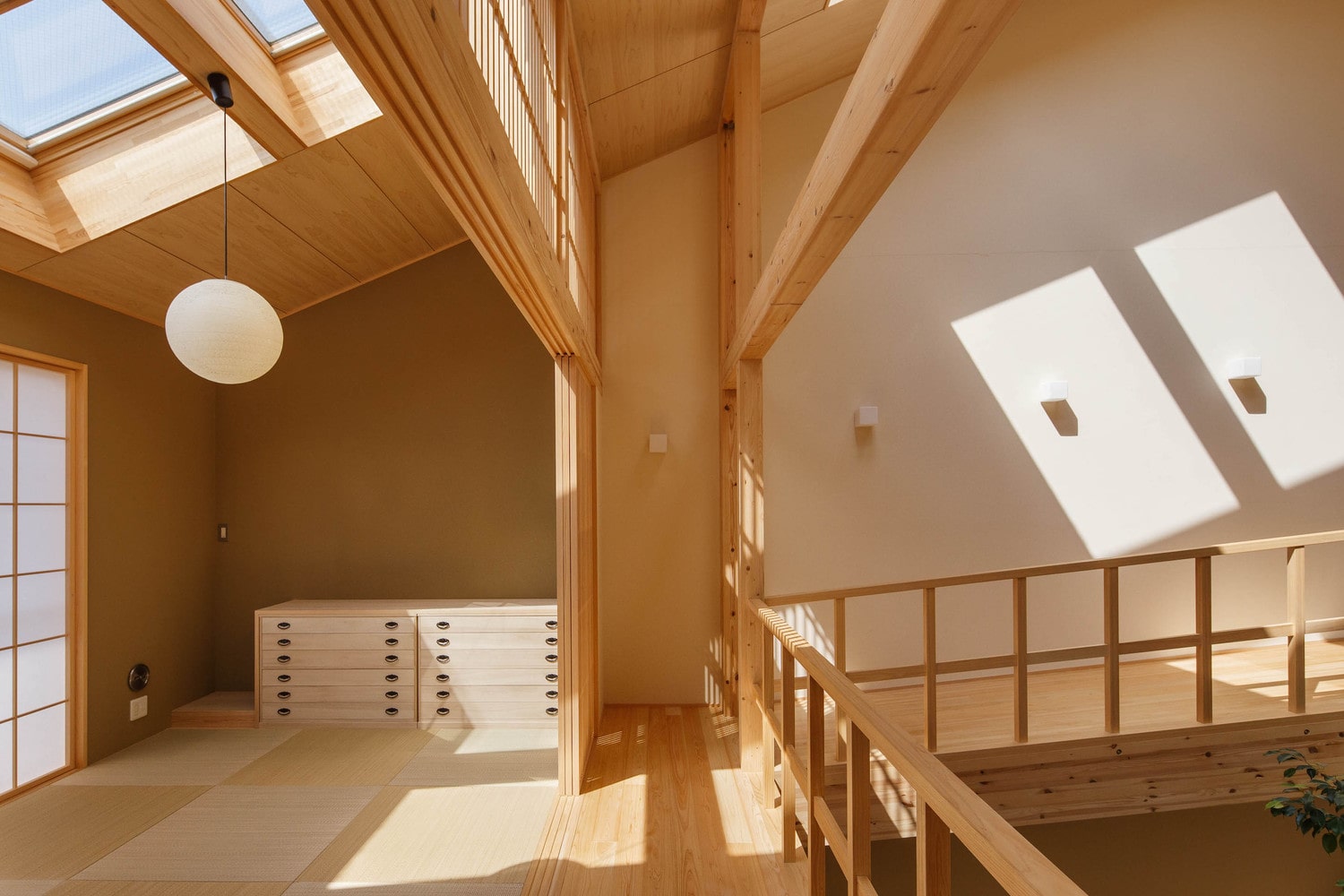 The master bedroom is located towards the south of the house, whereas the children's bedrooms are on the first floor, directly above the kitchen.
The upper level also houses a traditional Japanese Tatami room, framed by a slatted wooden wall and a Shoji screen that leads into a south-facing balcony. A sloped walkway connects the Tatami room to the children's bedrooms.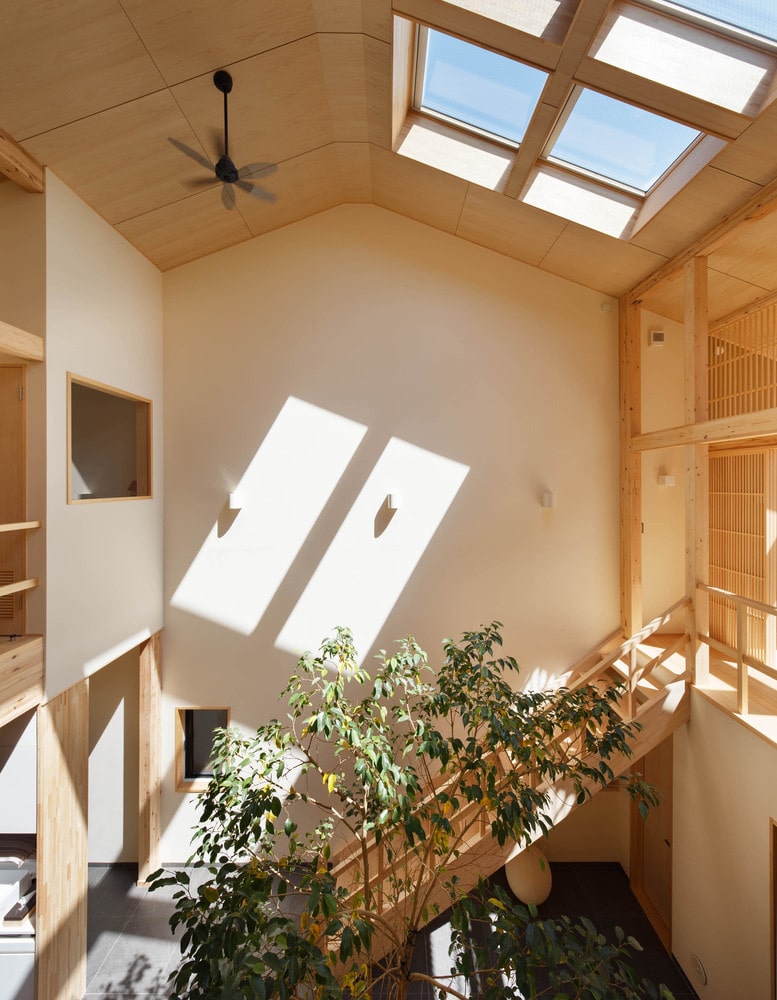 The walls are painted a simple white, and a white backsplash has been used in the kitchen, to complement the Hinoki ceiling panels, balustrades, doors, and other elements.
Dark tiles demarcate the bathroom floor and the staircase to create a sense of connection between the outdoor carport and interiors.
This residence in Kyoto incorporates delicate elements that give it a unique character that propagates familial bonds. It strikes the quintessential balance between modernity and tradition.
All images are taken from 07Beach unless otherwise stated.
Interested for more amazing house designs? Check out our collection of house design articles now.