Coming back home to a clean and neat residence is probably one of life's greatest pleasures. Hence, the interior of your house is very important and can greatly influence your mood.
This is also part of the reason why the Muji and minimalist style is so well-received all over the world. After all, it's a very pleasing and beautiful style that is suitable for many different types of homes.
Below, we have this Taman Desa Apartment designed by REKA Interiors that is a prime example of a Muji-style house done right.
Project: Taman Desa Apartment
Designer: REKA Interiors
Location: Malaysia
The Concept: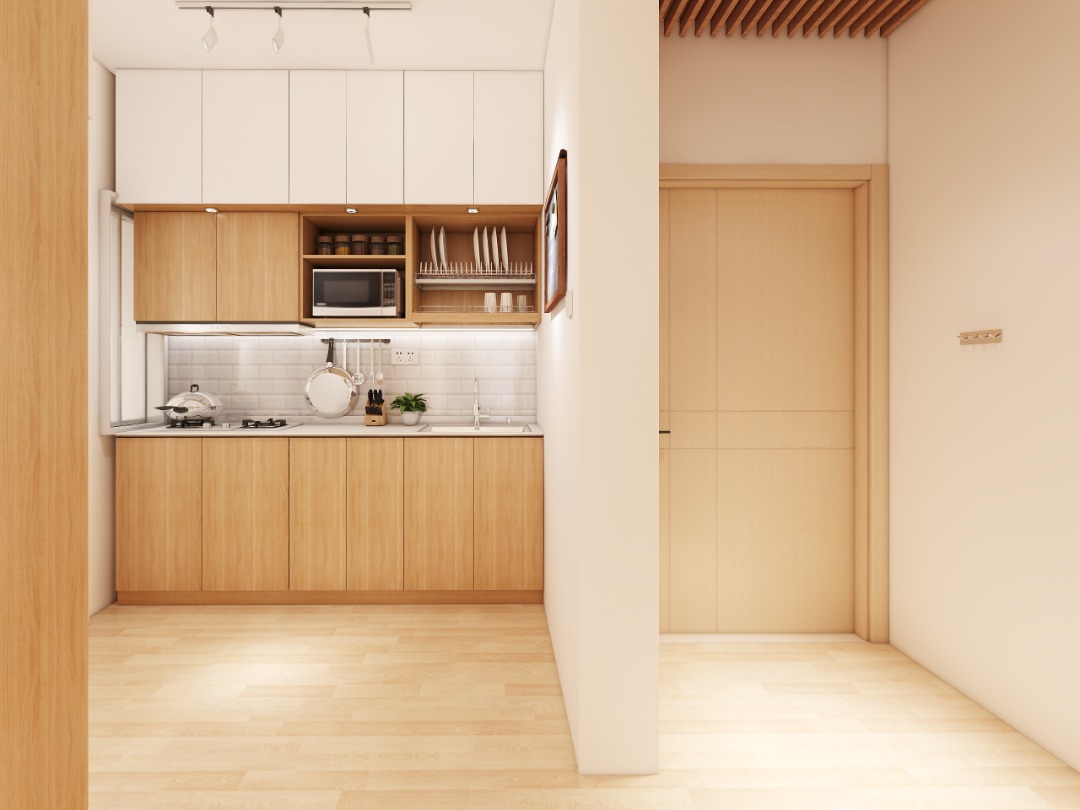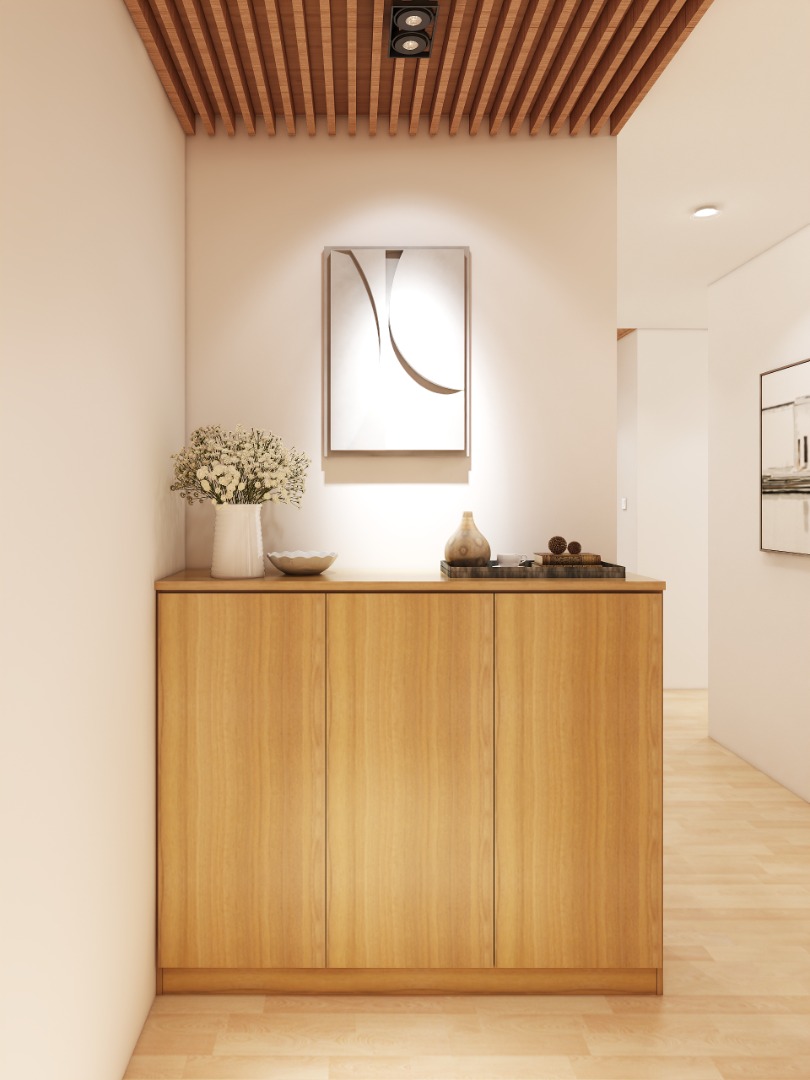 Interior Design:

Specialising in this stylish minimalist design, REKA Interiors chose to focus on wood elements and a bright white colour palette that is a signature of the Muji style.
Entering the home, you'll find the brightly lit foyer with a wooden shoe cupboard, decorated with some neutral coloured accessories. The wall art draws the eye up and adds visual interest to the home.
Moving inside, you'll see that the flooring is clad in a similar timber as the furniture, for a seamless look.

A small kitchen is located next to the foyer and comes with white cabinets on top and wooden ones at the bottom to complement the decor.
A retro chic white Smeg fridge completes the look of the kitchen. The dining area is part of the foyer wall which means that the owners can save more space while modern pendant lights are suspended on top to create a cosy environment.
The living area is sparsely yet comfortably decorated with grey curtains and squashy couch. A wooden coffee table, quirky gallery wall futuristic fan and timber ceiling keeps the look from being too boring.

The bedrooms are appointed in a similar style as the public spaces and utilises lots of warm wood and white.
A platform bed provides mote storage options while a table next to the bed can be easily used as a vanity table and a workspace, depending on preference.
Overall, it is a very clean and minimalist look that is very welcoming as well.
All images are taken from REKA Interiors unless otherwise stated.
Interested for more amazing house designs? Check out our collection of house design articles now.