Red is a fiery colour, and usually signifies passion. Where else is passion more evidenced than in the bedroom? We're referring to romantic passion, although if your passion is sleeping, maybe red is also the colour for you.
1. Simple Red Platform Frame
Great for contrast, red just stands out against a white object. Try pairing your red bed frame or platform with a white mattress.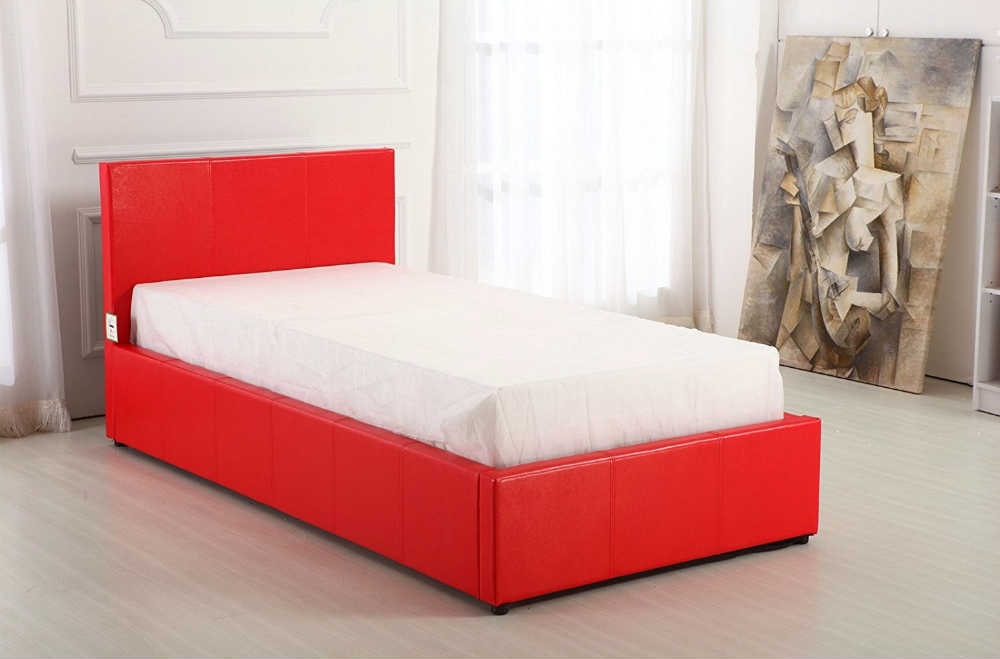 2. Red Mattress on Black Bedframe
If your bedroom has a black theme, you can also create contrast with a stunning black bed and red mattress combination. Oh so sexy.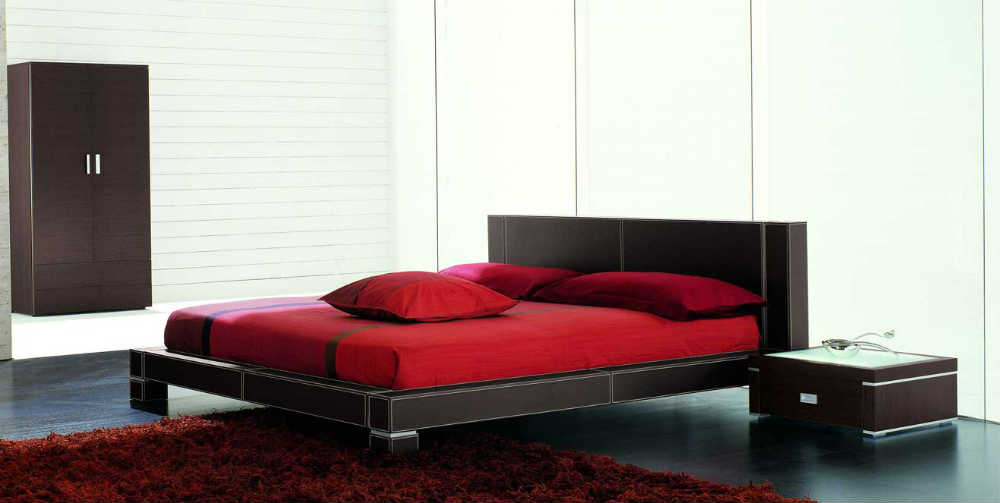 3. 
Red Bedroom Curtains
A set of red bedroom curtains can give you the right amount of warmth in the morning, especially with the morning sunshine brightening up the bedroom.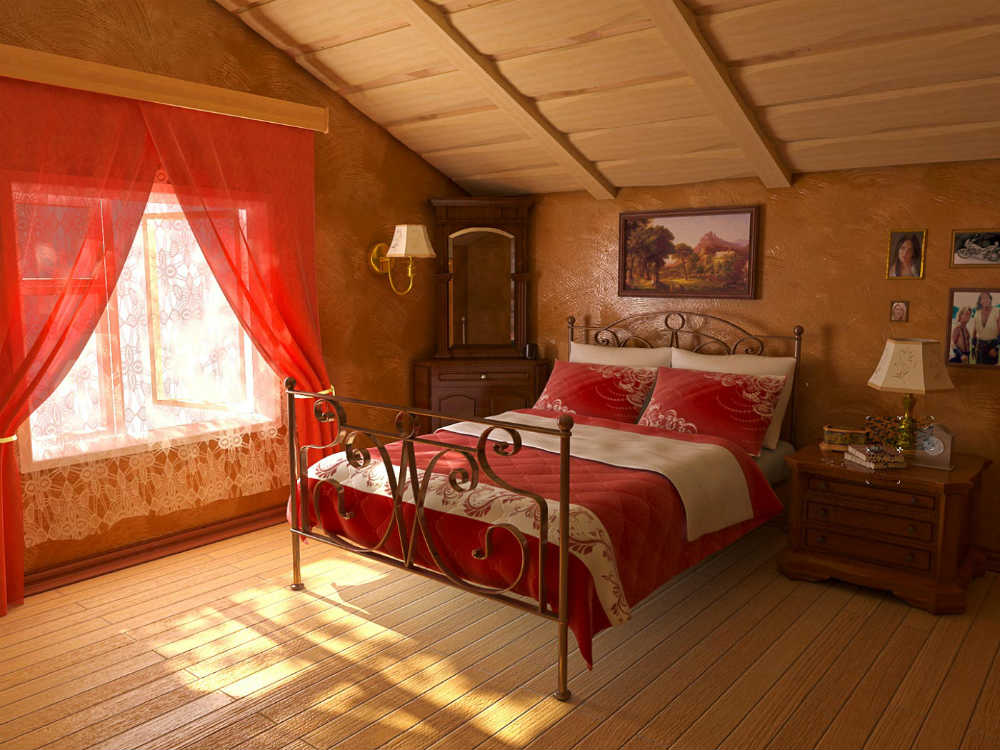 4. Red And White Patterned Bed and Pillow Covers
What can we say? Red and white is a very attractive match. You'll be dreaming of strawberry and vanilla after sleeping in this bed.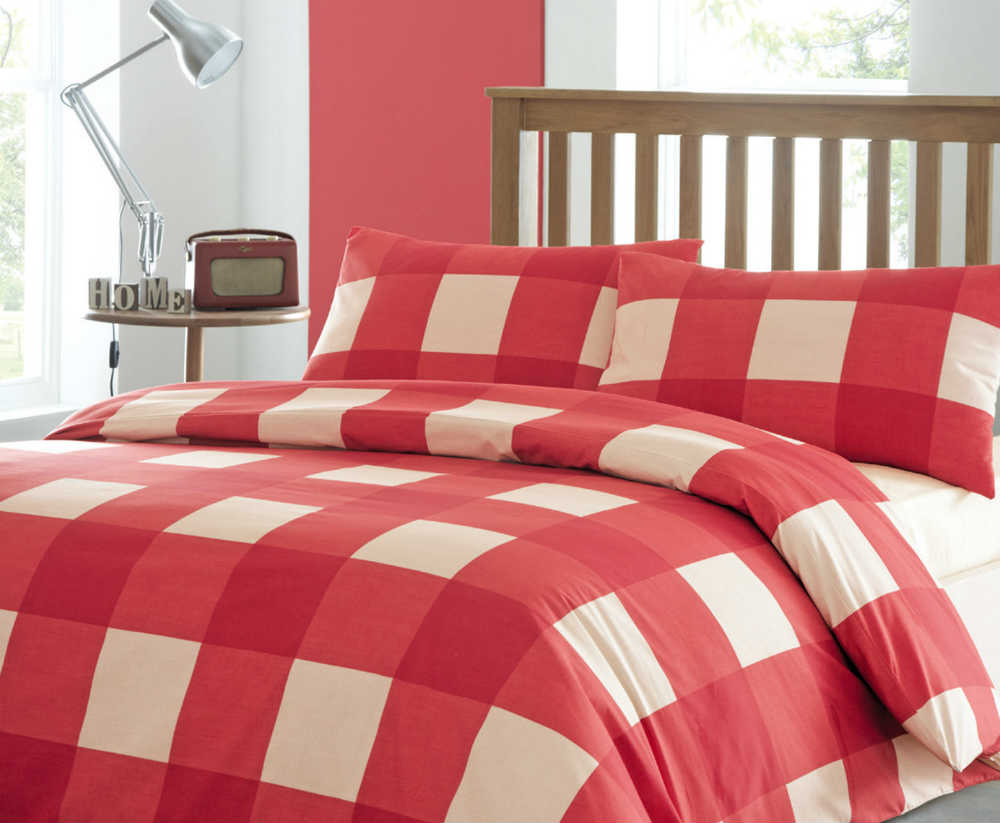 5. Red Patterned Floor Rug
Sometimes you want a plain and simple bed right? That doesn't mean other parts of the bedroom has to be plain too. This red diagonal pattern rug adds a feeling of luxury to your bedroom floor.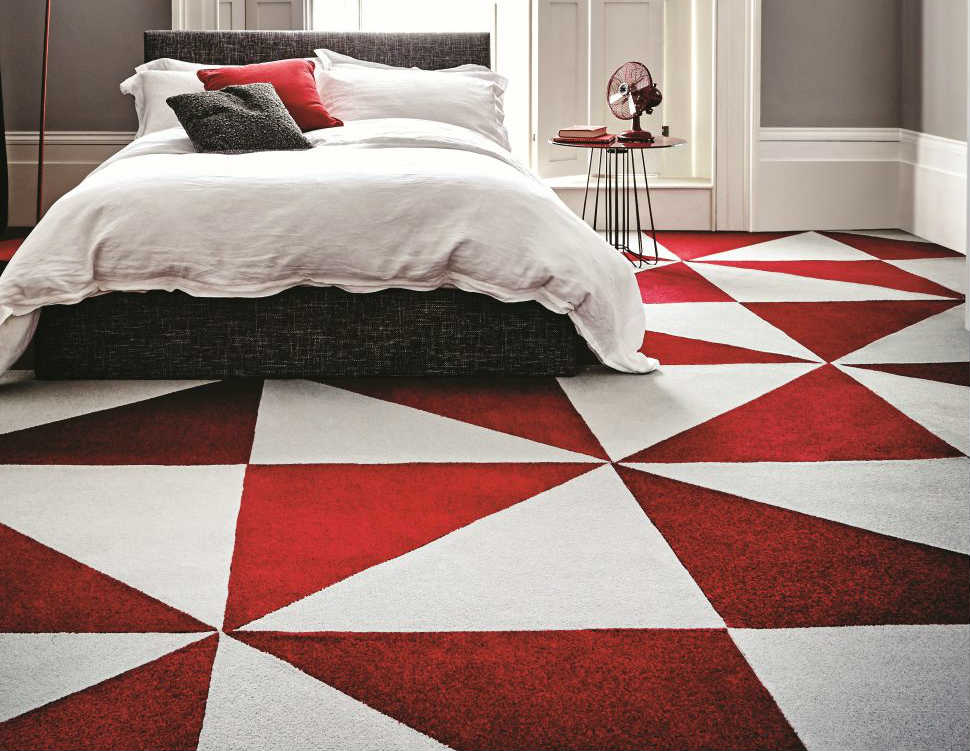 6. Red Chandelier And Side Lamp
In a simple, toned down bedroom, a large red chandelier is sure to attract attention. It also makes for a stunning centerpiece to your bedroom at night.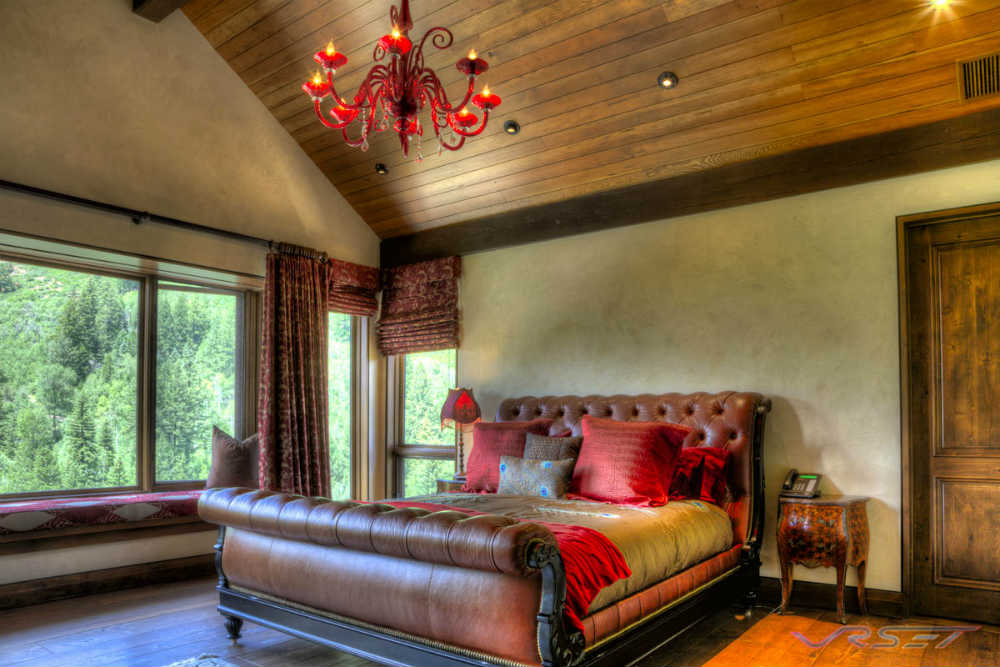 7. Red Natural Design Wallpaper
Patterns of nature are very relaxing and welcoming, exactly the kind of feeling you want in your bedroom. Which is why this natural design red wallpaper is so perfect.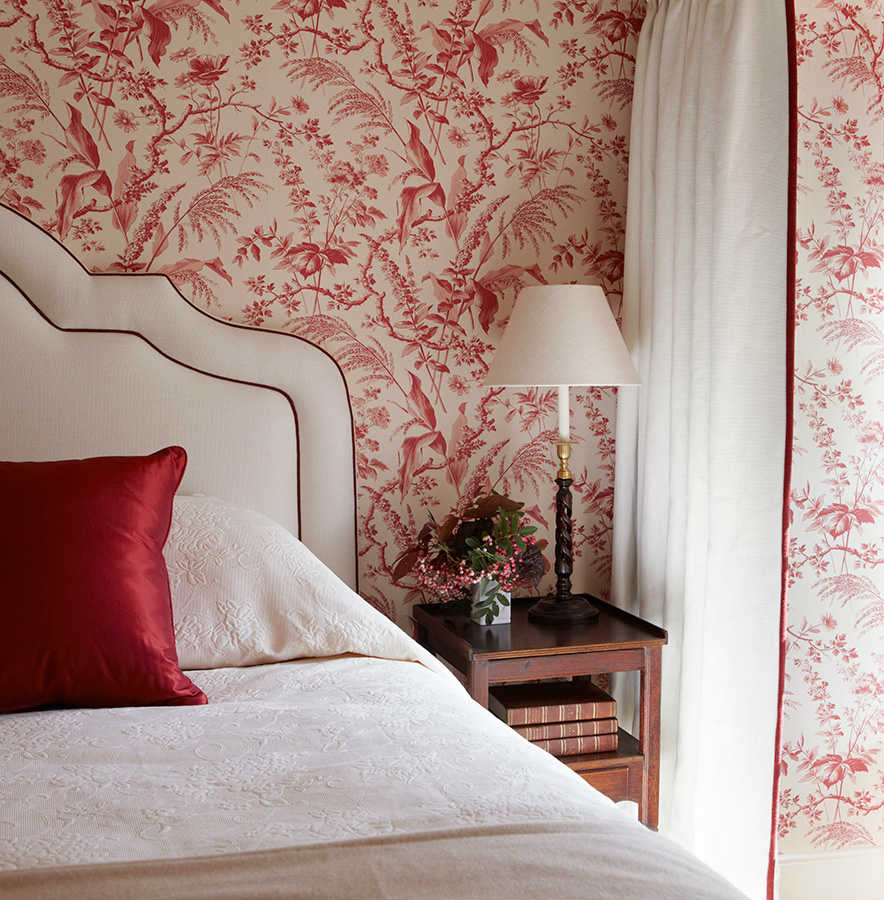 8. Lavish Red Rose Backdrop
Not for the meek, this lavish red rose backdrop for the bed is BOLD and will surely make a statement.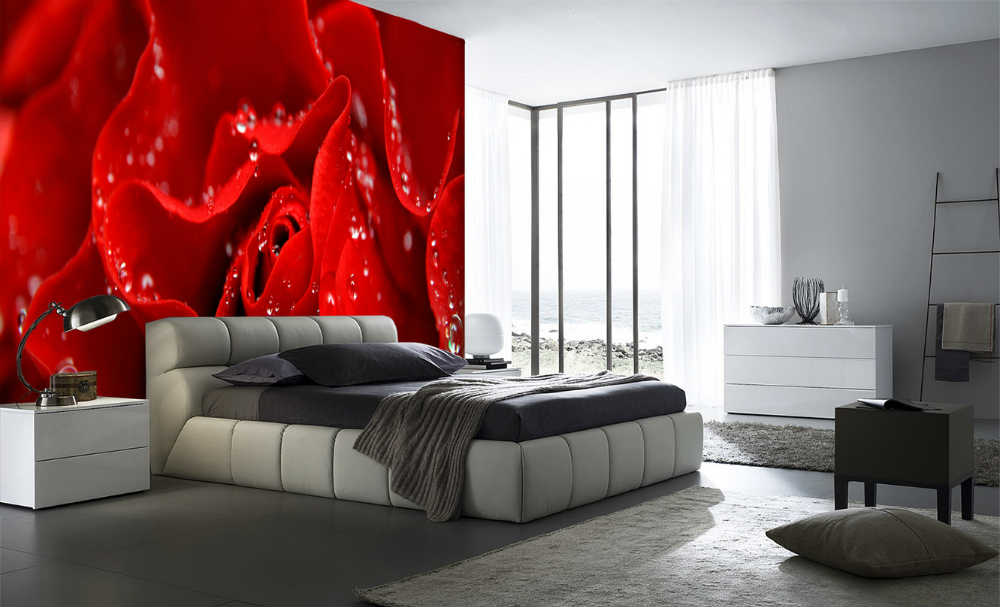 9. Bohemian Red Canopy
Chill out in this bohemian-style bed and its extremely comfy canopy. That red canopy curtain looks like it belongs in a sultan's bedroom.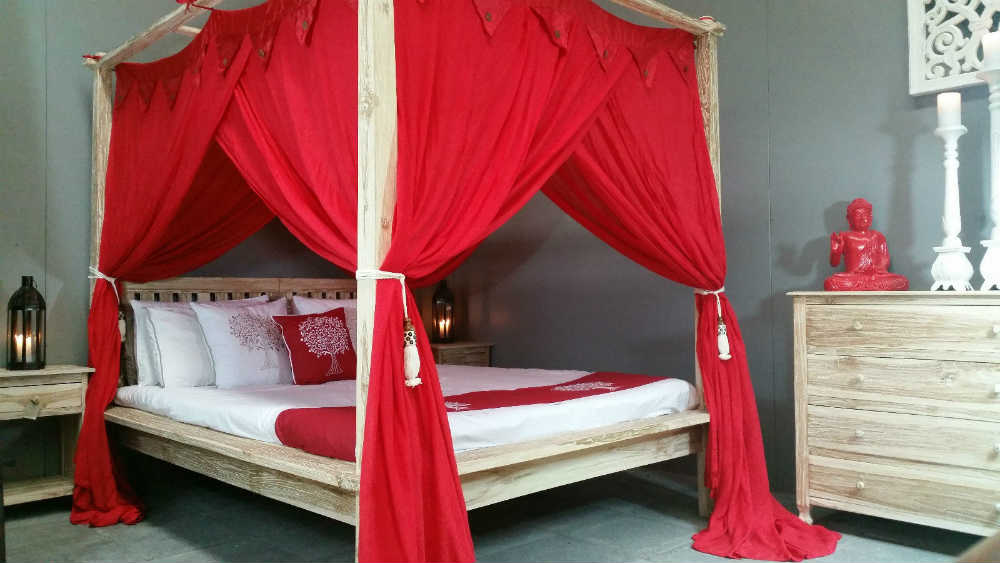 10. Red Paint With White Furnishings
Another play on the red and white combination, red wall paint is easy to do and it works every time. Match with white furnishings and voila! Classy.