Scandinavian designs focus on aspects such as cleanliness, serenity and harmony to produce an oasis of calm which is probably why many people love to emulate this design in their homes. Because of this, it makes it a good design to use for the bedroom and mattress design as it is one of the best places to relax and rejuvenate after a long day. If you're hooked on this style and would like to design your bedroom like it then check out these beautiful Scandinavian designs.
1. Splash of Colour
While Scandinavian designs are famed for their monochrome colours, adding some character and style to the room with a few pops of bright colours can make it look more warm. Some soft furnishings in vibrant colours are enough to make the room more cosy.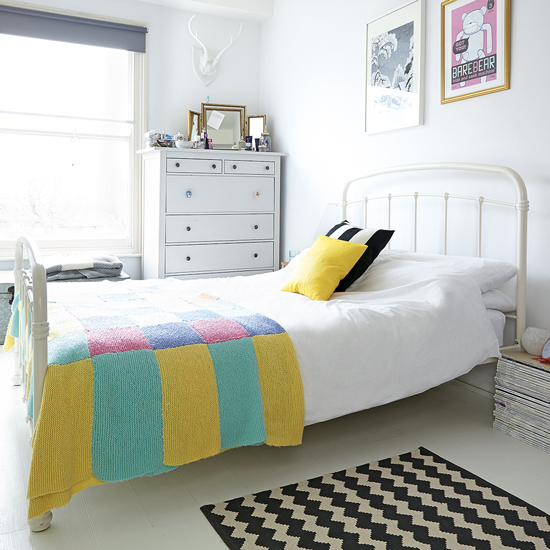 2. Relaxed Scandinavian Bedroom
It doesn't have to be stark and boring to turn the room into a Scandinavian style bedroom. In fact, make it look less rigid with lots of textures in the form of throws and fluffy pillows. A few choice wood elements help to make it look more inviting as well.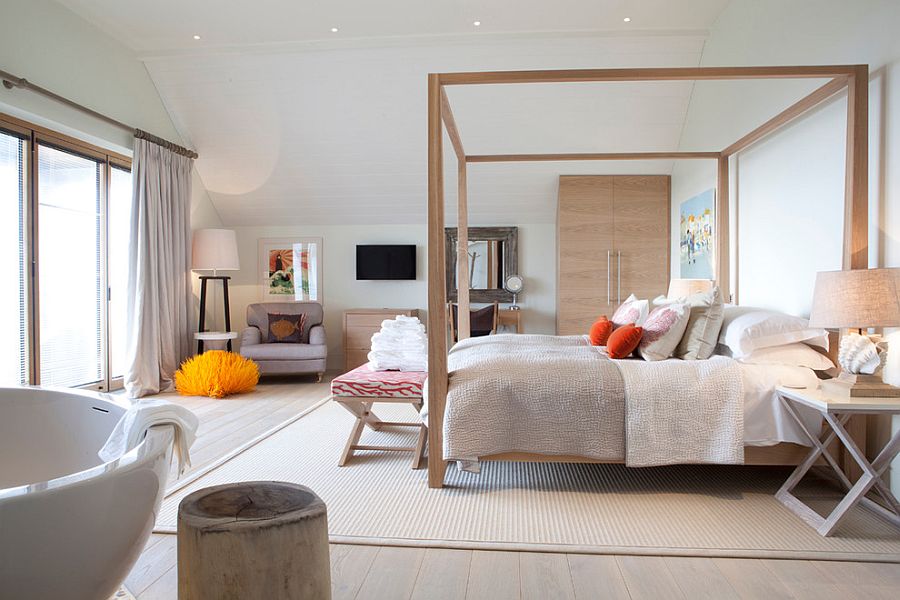 3. Attic Bedroom Style with Glass Walls
This a great idea if you have an irregularly shaped or small bedroom. Decorating it in mostly white with some warm wood tones to keep it from being boring, the glass walls also make the rooms looks bigger and more airy.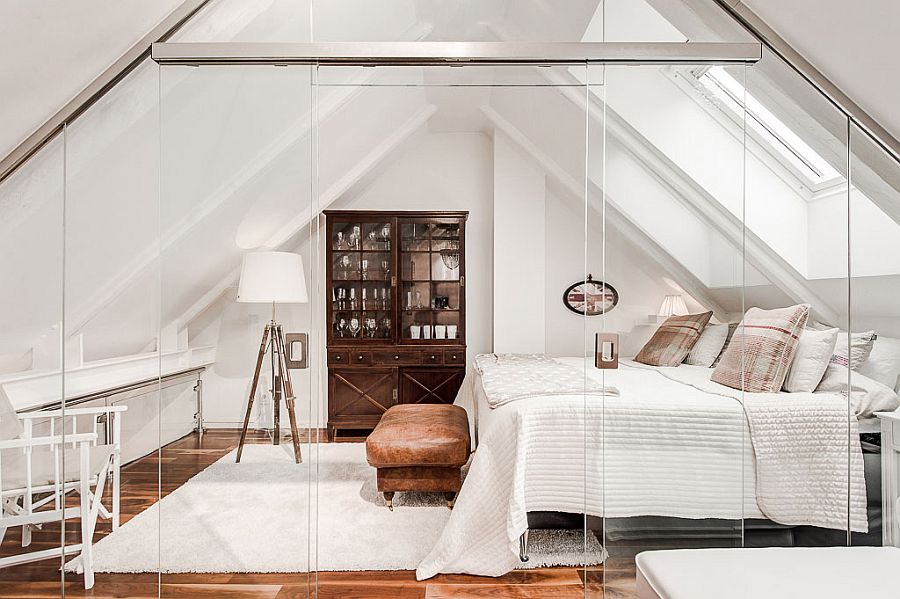 4. Exposed Brick Wall
It isn't often that you will see exposed brick walls in Scandinavian bedrooms but for this particular decor, it complements the rest of the decor perfectly. Other warm gold and brown tones are used to make the posh bedroom more laidback.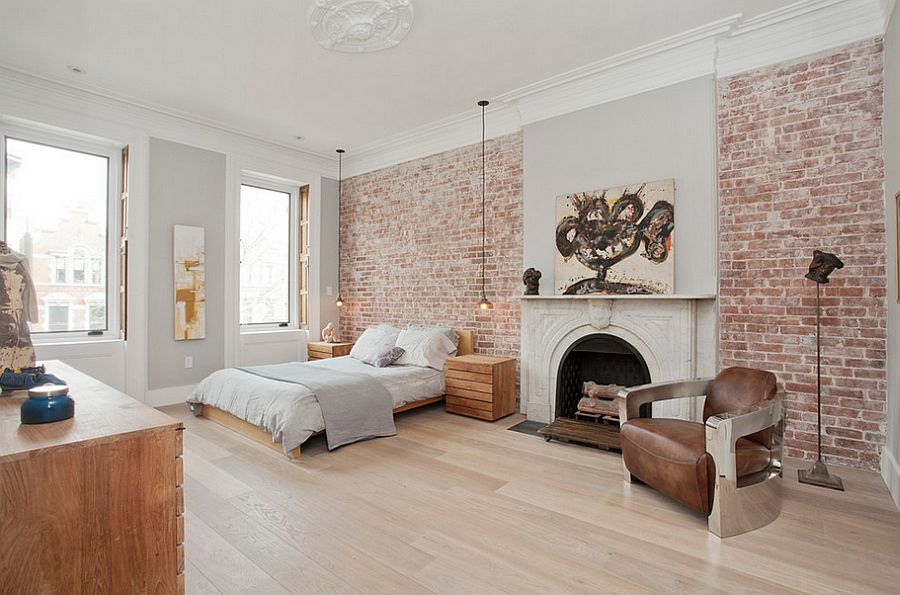 5. Textured Wall
Scandinavian designs commonly use neutral colours like black or white and this is no exception. However, the white wall behind the bed is given an upgrade with some gorgeous texture to add character while the bed comes with an interestingly patterned throw.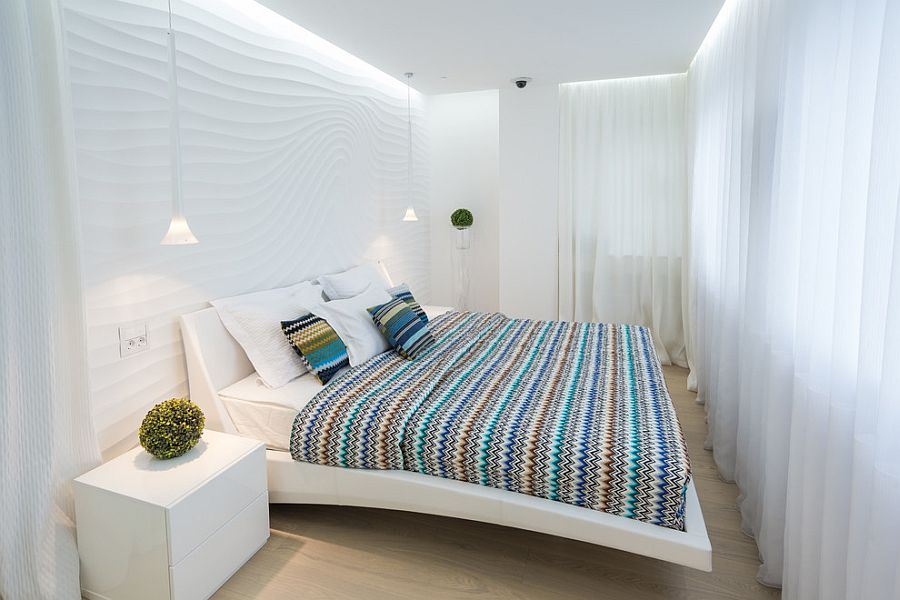 6. Hanging Bed
It isn't often that you will see hanging bed used in homes but for a Scandinavian design, it fits in very well as it looks more airy and breezy. The clean colour palette also makes it look much more neat.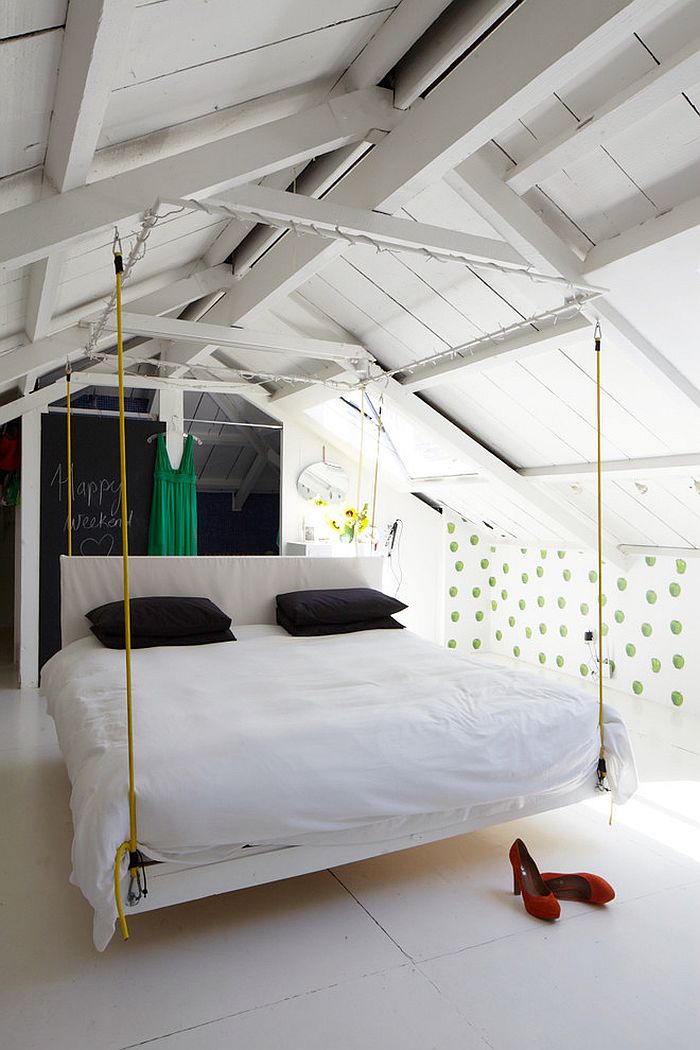 7. Pastel Scandinavian Bedroom
Pastel colours are rarely used in Scandinavian interior design but for this bedroom, it works really well. The light pink bedding and matching chair makes it look feminine while the wallpaper on the feature wall softens the look.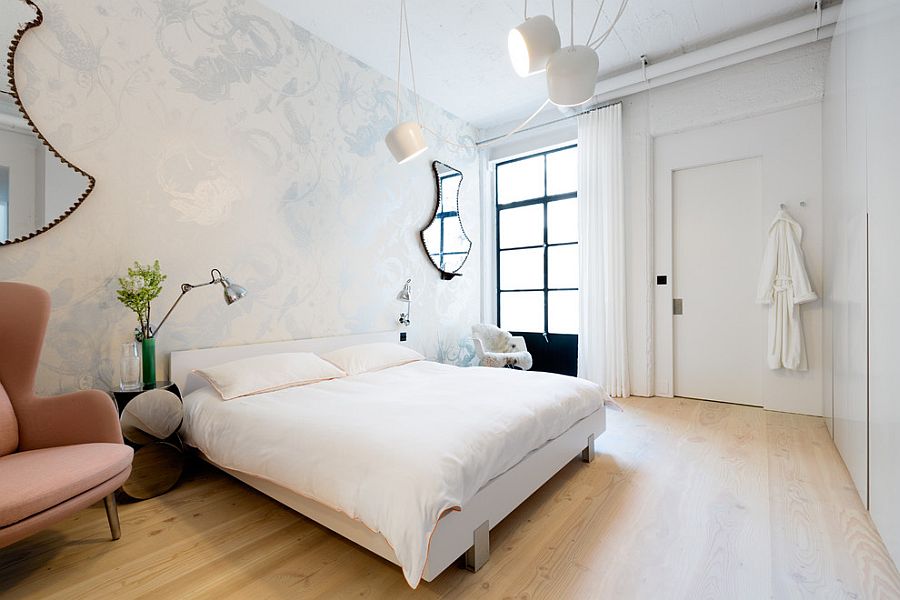 8. Black and White Bedroom
As we all know that Scandinavian designs use black and white heavily so here is a contemporary style that is sure to make a delightful bedroom. Pillows and rugs with interesting patterns are used to keep things from being too bland.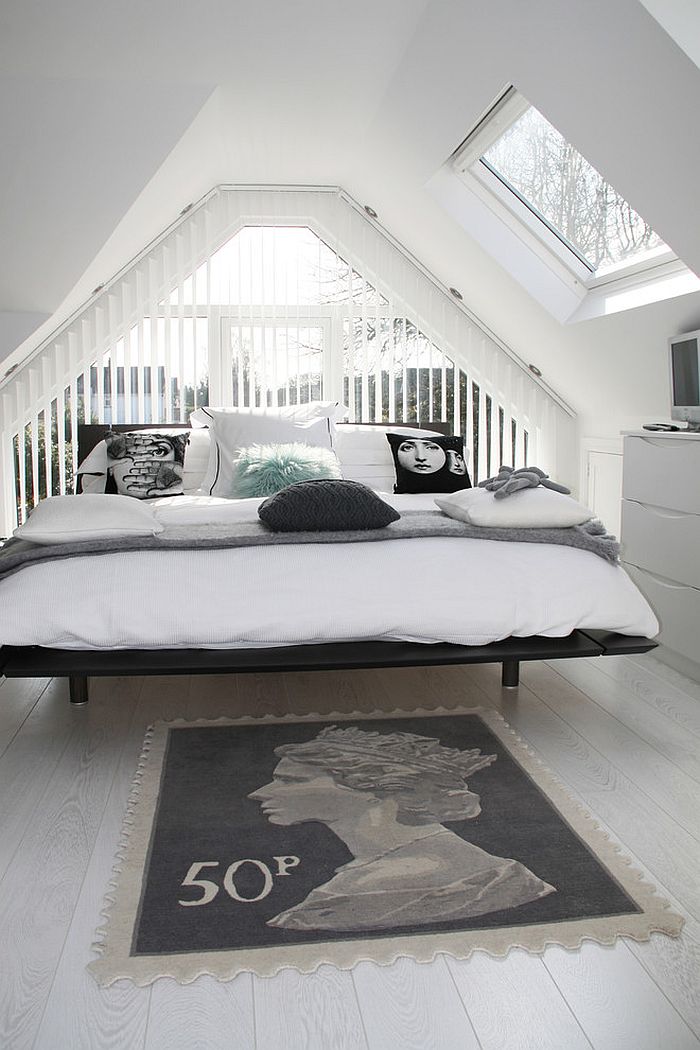 9. Minimalist Bedroom
Nothing says Scandinavian more than white on white which looks really sleek and stylish. A few other decor elements is added to soften up the look, such as the plush rug on the floor.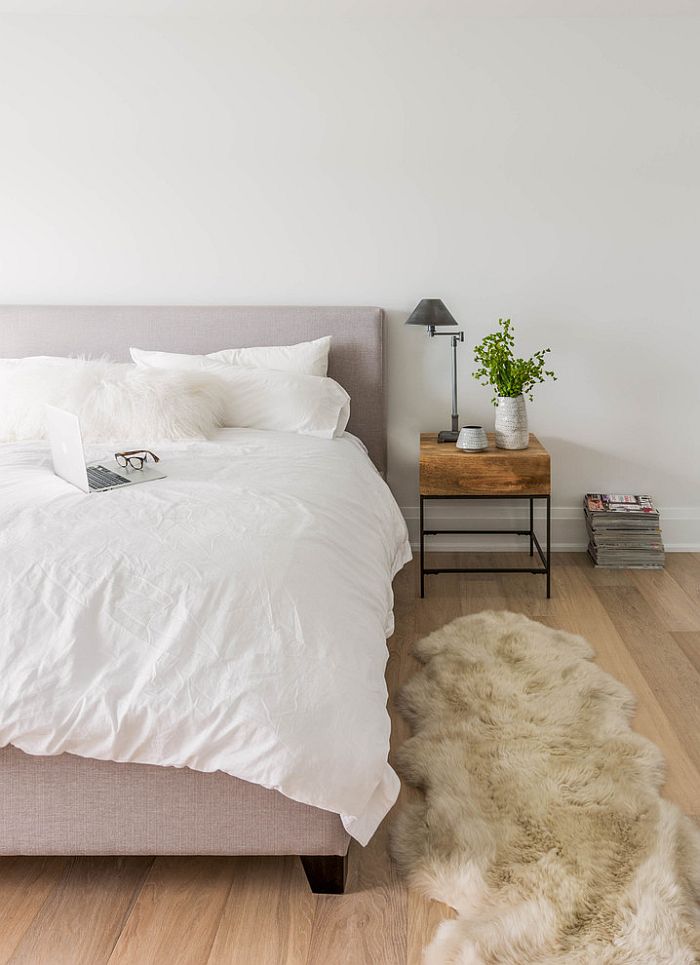 10. Accent Hue
Scandinavian designs are known for providing a neutral backdrop so that you can decorate the place in a suitable style without making it look cluttered. Instead of adding several colours, why not choose one accent hue such as blue and use that to liven up your Scandinavian style bedroom?