Asian style is awesome to add some much needed serenity, peace and calm into your home. Because it instills such a sense of tranquility, it is also a great idea to incorporate this style into your bedroom which will go a long way towards helping you relax and have a good night's sleep.
1. Nature Inspired Wall
Asian styles generally use a lot of nature inspired elements in the decor and this peaceful bedroom is a great example of it. The beautiful feature wall depicting some eye catching flora and fauna instantly makes it zen-like.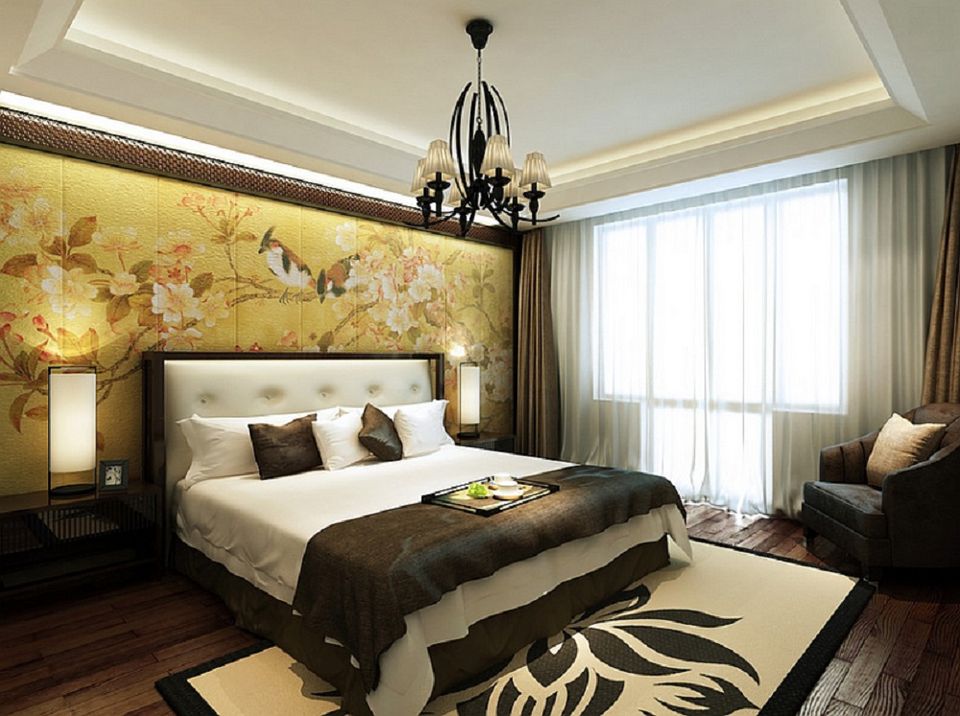 2. Contemporary Asian Bedroom
This minimalist Asian bedroom makes a really restful sleeping place with its subdued colour scheme. The quirky bamboo inspired wallpaper and rustic wooden furniture adds visual interest to the room.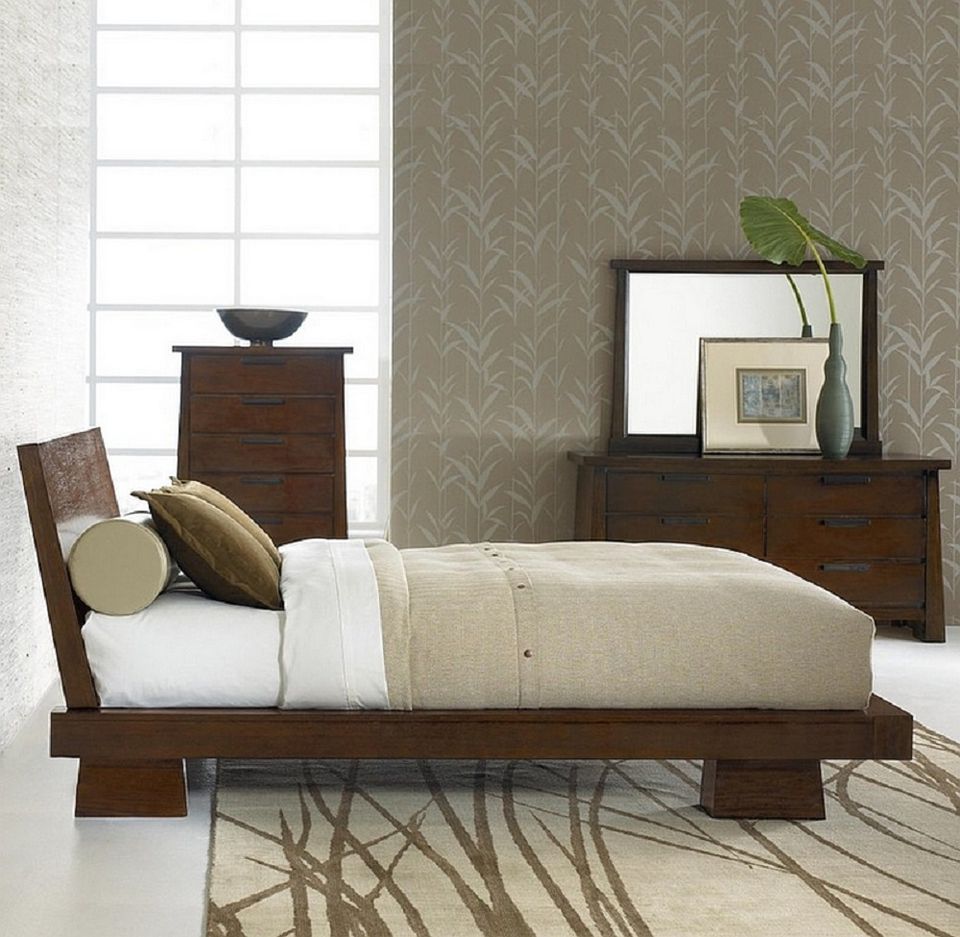 3. Platform Bed
Using a platform bed in an Asian inspired room makes it look clean and sleek especially when you pair it with other similar elements. This room is a classic example of an Asian style bedroom with the red bedding giving it some character.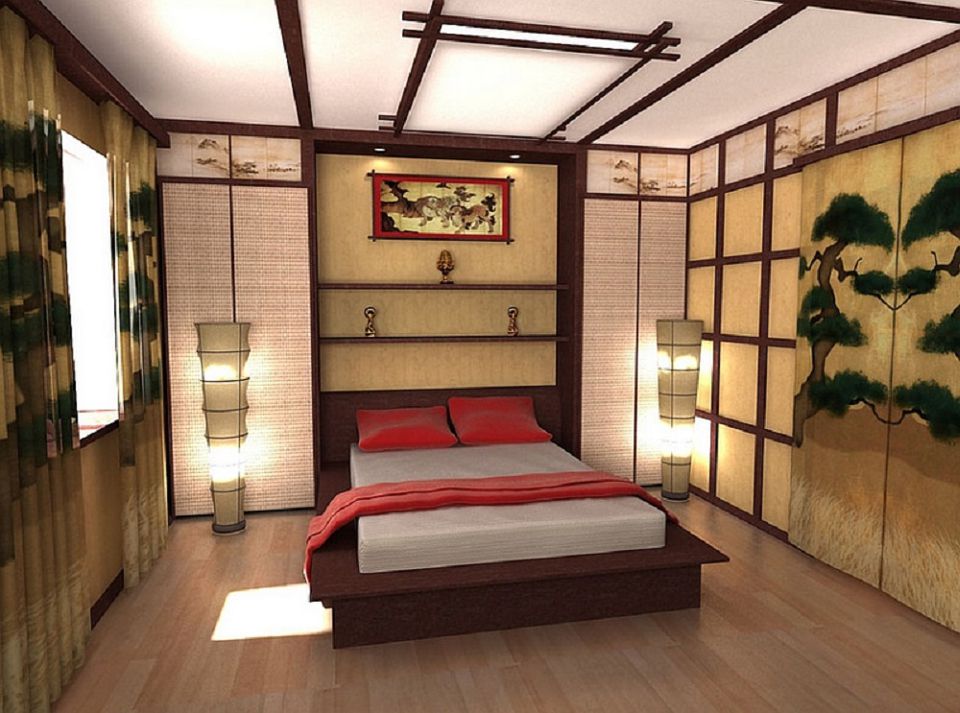 4. Shoji Screens
Traditionally, shoji screens or paper screens are used in most Asian decor and this elegant and calming bedroom is no exception. Paired with lots of nature elements, it certainly keeps the room from looking bland.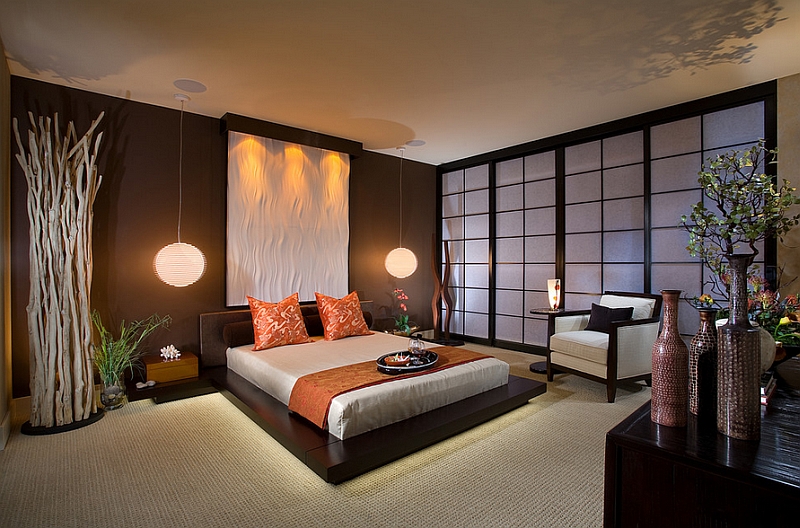 5. Exquisite Oriental Bedroom
This room borrows heavily from Chinese influences which makes it look stylish and peaceful at the same time. The warm colour palette used in this room further enhances it cosiness and guarantees you a good night's sleep.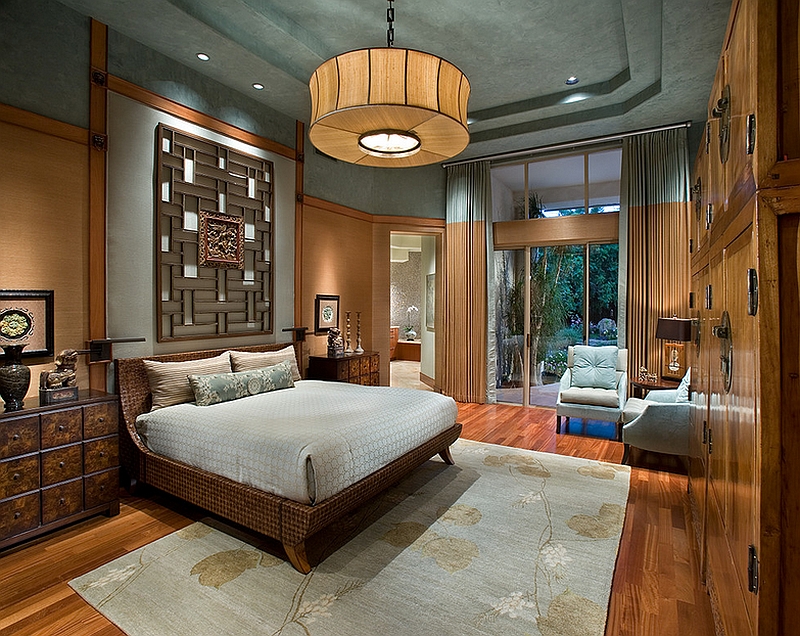 6. Plush Asian Bedroom
This bedroom embodies the perfect zen-like calm that is inherent in Asian styled bedrooms yet managing to pull it of fashionably. Using a purples and blues as accent tones, the nature inspired painting and hanging kimono as wall art fits really well into the decor.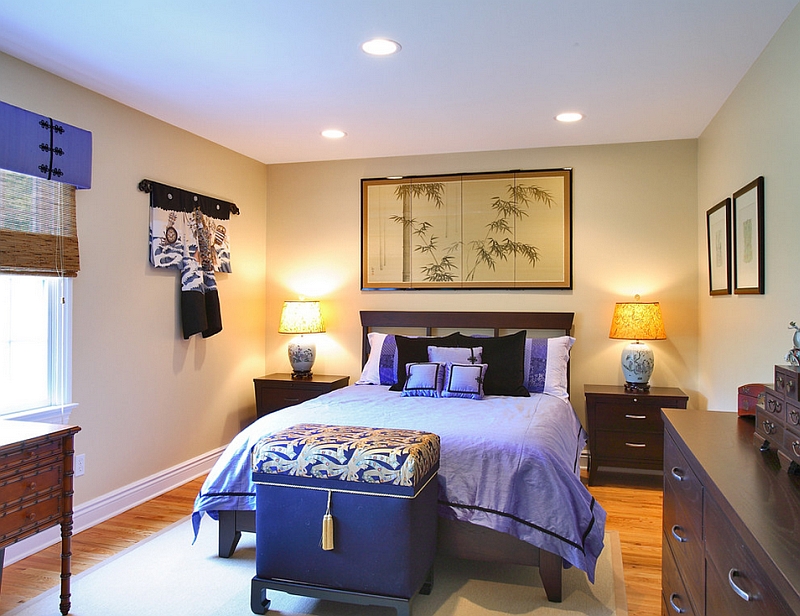 7. Stylish Red Bedroom
While it is generally the norm for Asian styles to use neutral and muted colours, you can still think out of the box and use rich colours to create a beautiful room. The red walls on this room is powerful but somehow it matches perfectly with the rest of neutral coloured furnishings.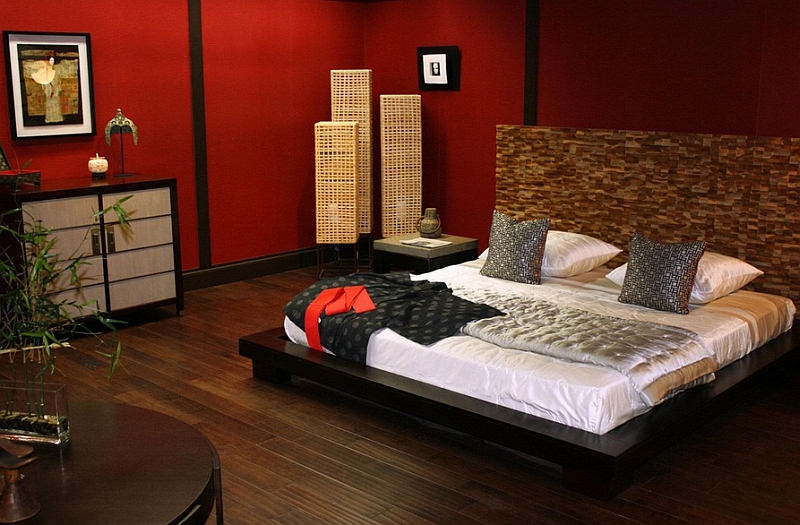 8. Chic Asian Bedroom
Sometimes even a few oriental furnishings in the room is sufficient to transform the room into truly Asian inspired bedroom. Just look at the majestic golden Chinese frame behind the bed and the bedside cabinet that features a few other ornaments.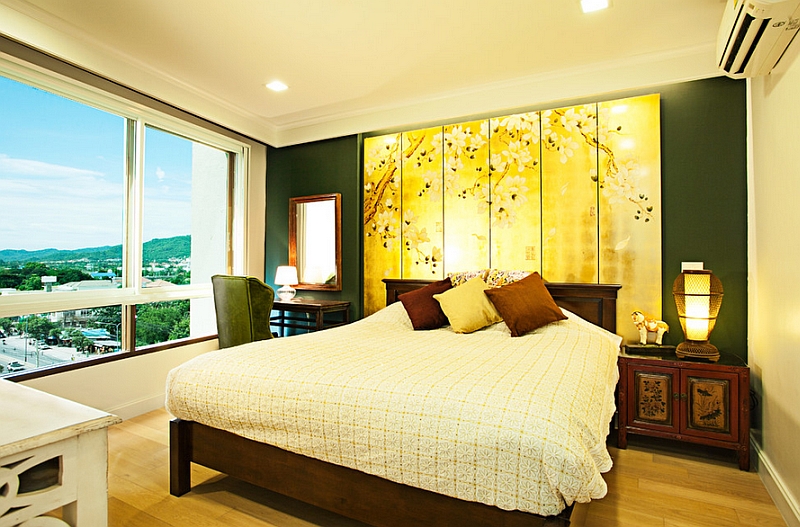 9. Bright Asian Bedroom
Make your bedroom an oasis of peace with several important furnishings to really spice things up. The platform bed with some nature patterned pillows goes well with the subtly patterned feature wall. The plush and soft carpet surrounding the bed gives it a luxurious feel.