You are very much mistaken if you think that headboards do not play a part in your bedroom's decor. With the right headboard, you could make or break the entire style of your bedroom's design because your bed is not just a place for you to slumber, but can also be a very stylish piece of furniture. Here are some awesome ideas to get you inspired.
1. Unusual Coloured Headboard
It isn't often you see headboards in unusual colours such as this moss green headboard that somehow complements the rest of the room's decor perfectly. Don't be afraid to experiment and play around with colours.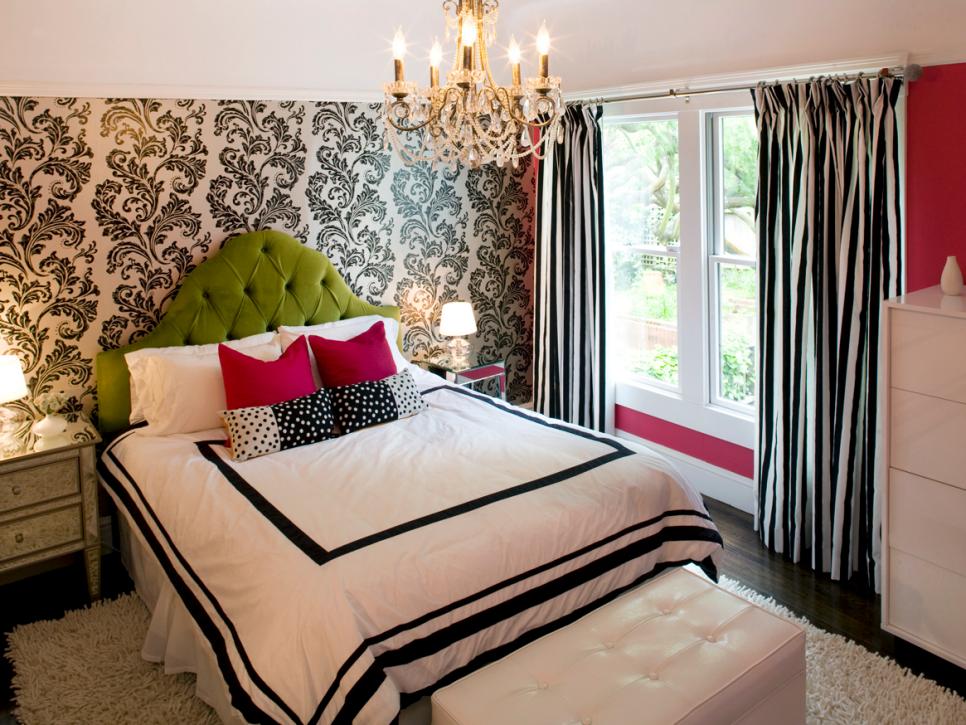 2. Artistic Headboard
Your headboard can also double as wall art if you make it look creative enough, just like this grey-toned headboard that is super eye-catching. Paired with a terracotta coloured wall and matching pillows, it looks cosy and charming at the same time.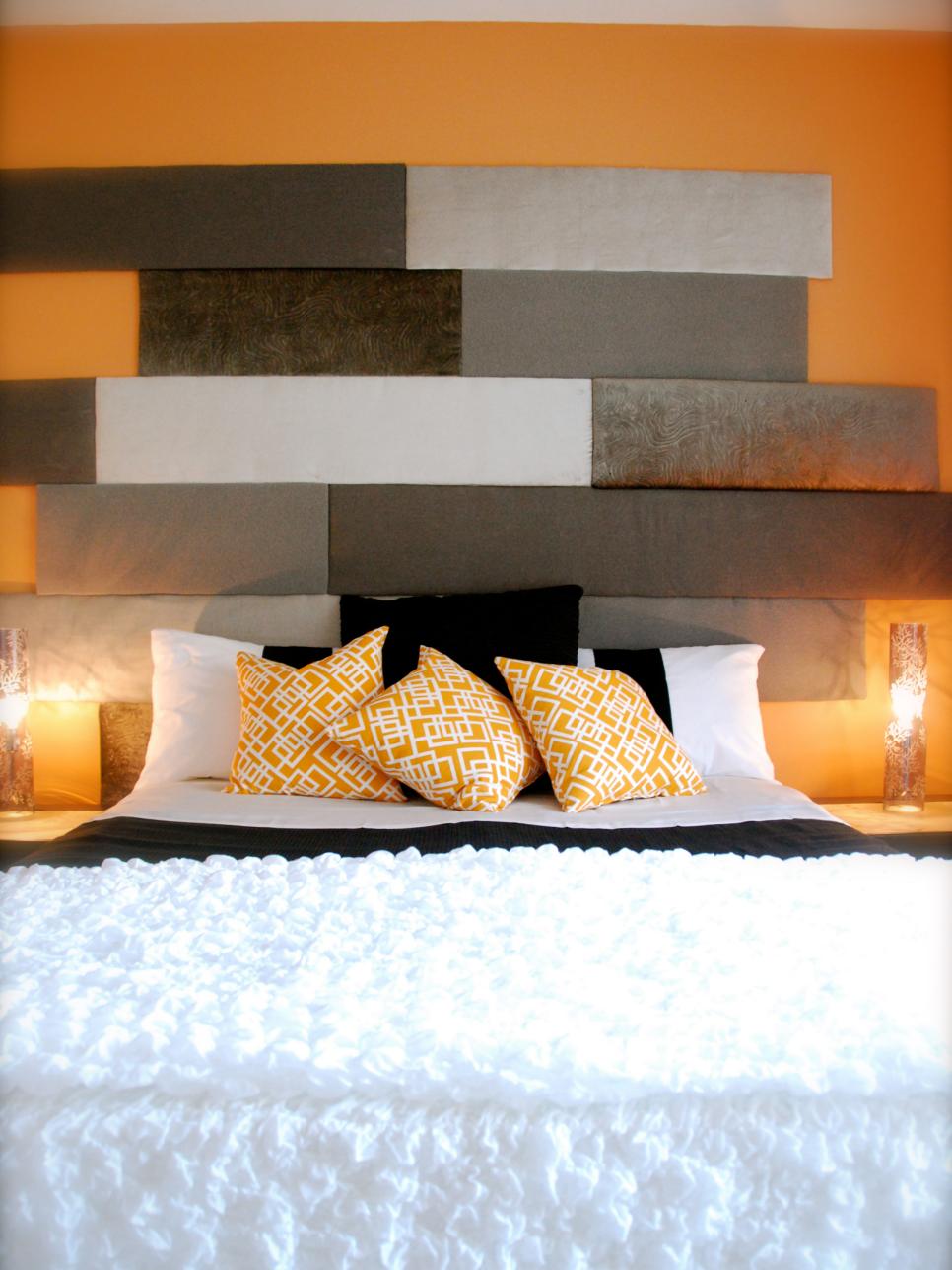 3. Slanted Headboard
We often lean against our headboards to read a book, use the computer or even while browsing through social media on our mobile phones. This slanted headboard with built-in lights provide enough light for you to do so and provides support for your back as well.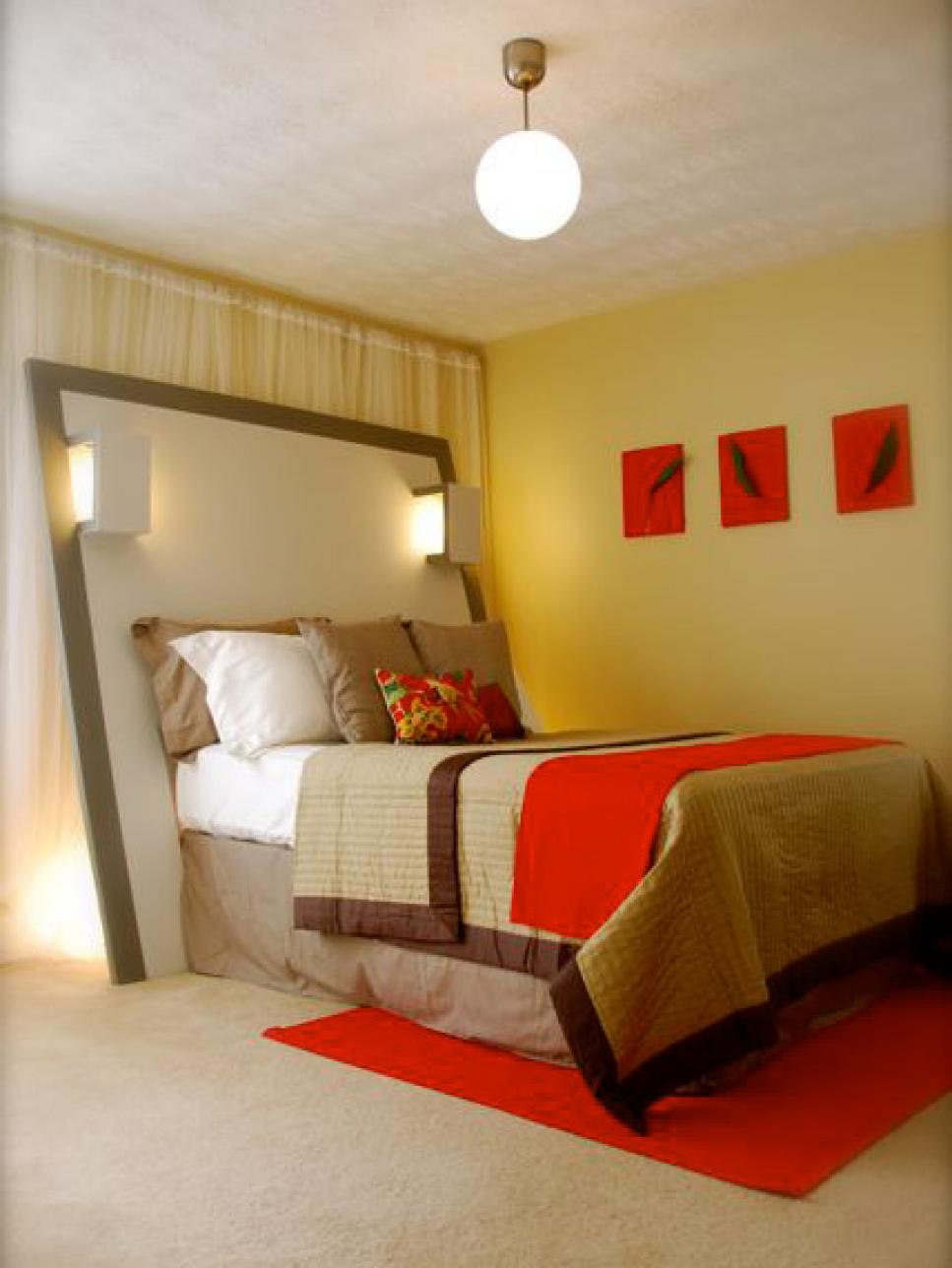 4. Luxurious Screen Headboard
If you want your headboard to be truly outstanding, then you can opt to use extraordinary choices such as this grand iron screen with intricate details on it. It makes the room look so much more posh and sets the tone for the rest of the bedroom's decor.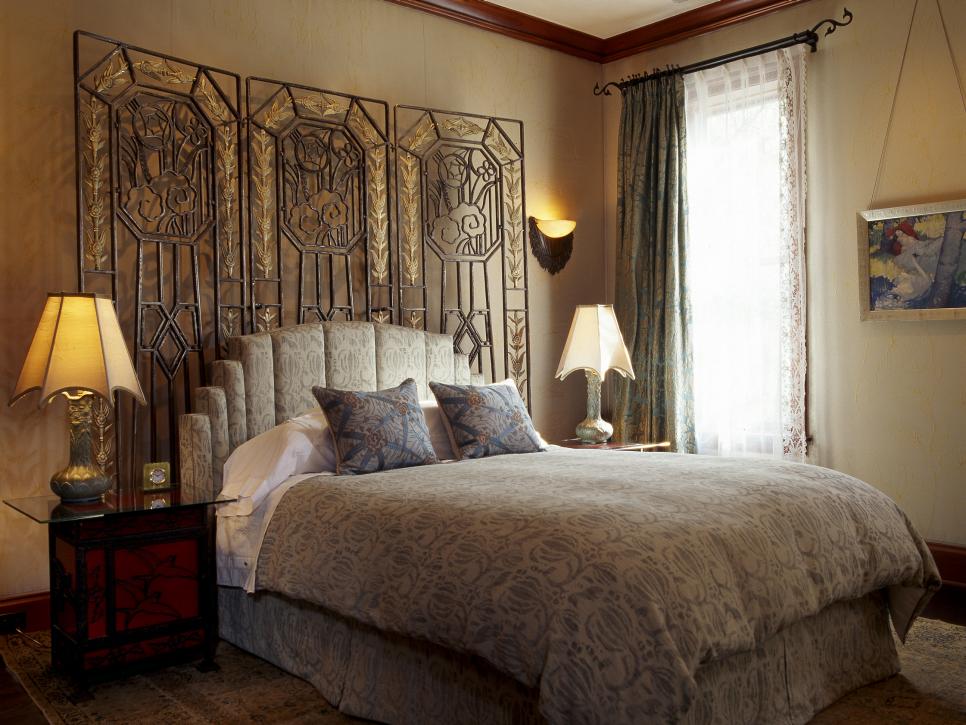 5. Corrugated Metal Headboard
Who knew that corrugated metal would work so well as a headboard? While the shape is a tad on the traditional side, the material and the understated sheen that comes with the metal makes it look truly glamorous. This is truly a headboard that will make a statement.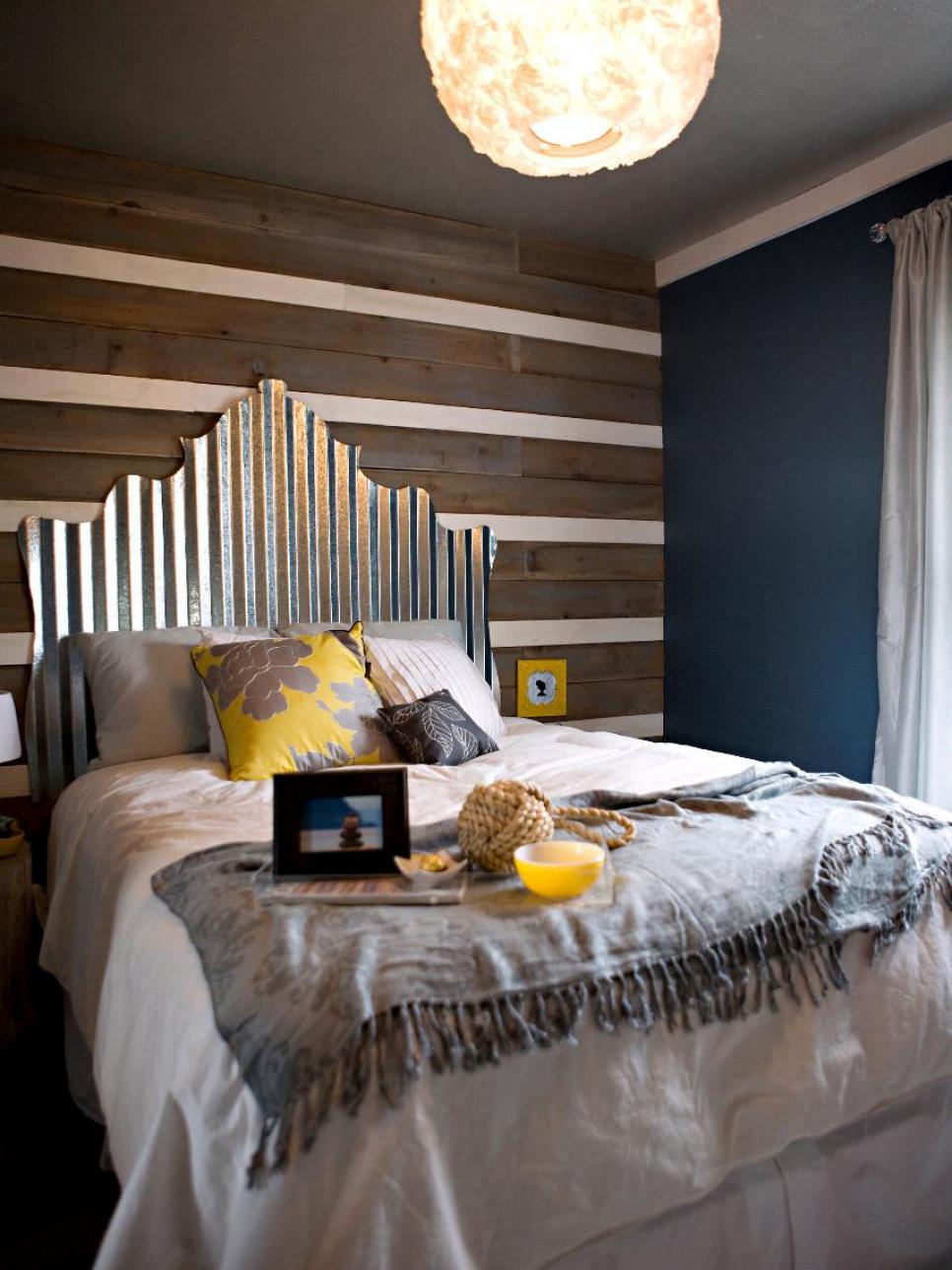 6. Reclaimed Wood Headboard
Love the rustic look and want to replicate it for your bedroom? Try to design a headboard that uses reclaimed wood of different sizes for a truly unique style. To make it look even more interesting, you can consider wood of different finishes as well.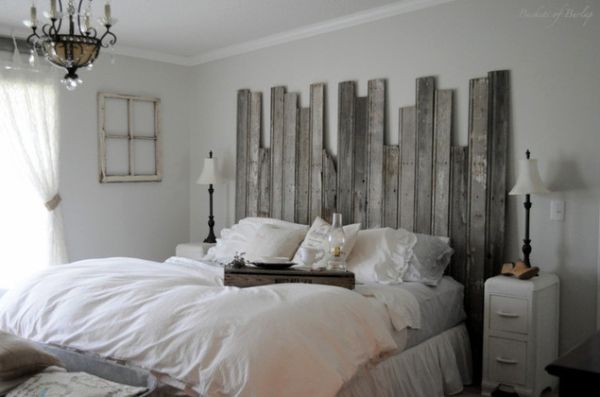 7. Piece of Art Headboard
Think out of the box and replace your headboard with a piece of classy art instead! It will look really striking and you can get inspiration on the colour scheme of your from from the piece of art.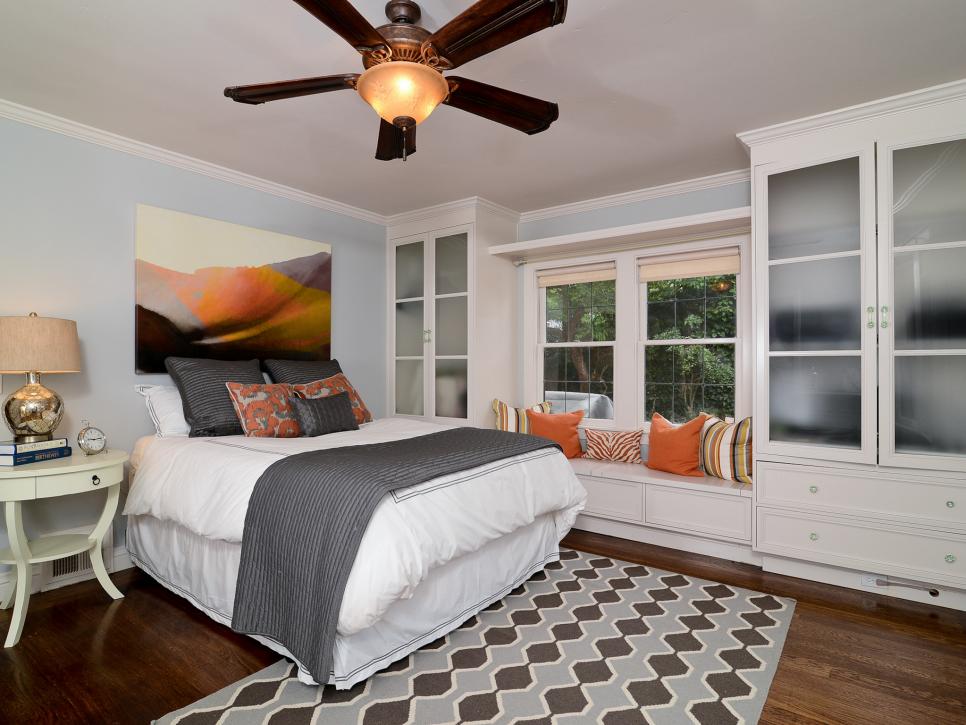 8. Built-in Headboard
It is common for four poster beds to have a built-in headboard but what makes this particular one stand out is the sleek reflective material that the four poster is made of. The white, marble-like design of the headboard makes it look contemporary and stylish.
9. Headboard with Backlight
Adding a backlight to your headboard allows it to emanate a rather subtle glow to give it that soft ambiance you want. You can even choose the colour to complement the rest of your room's decor.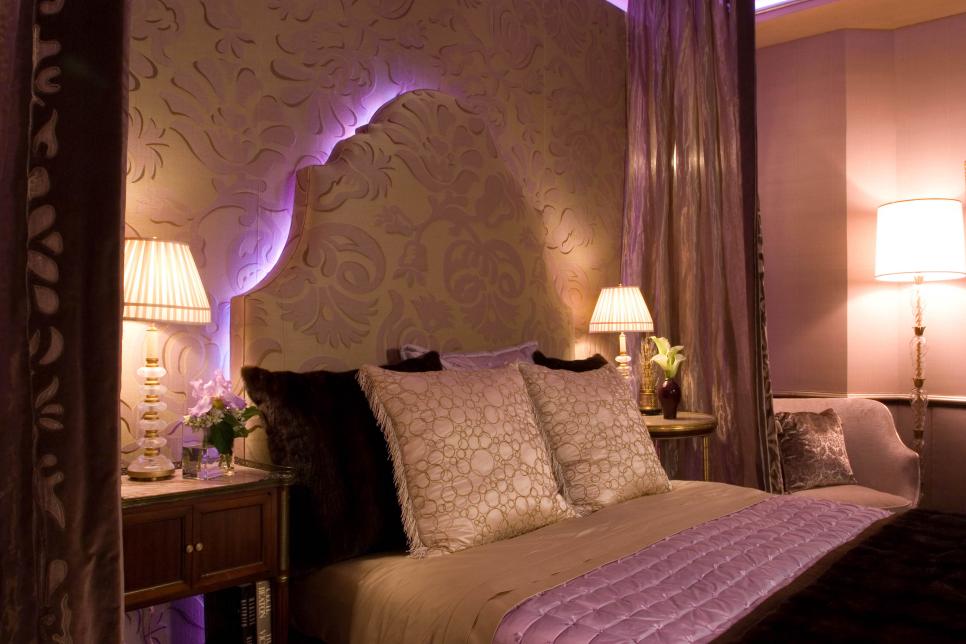 10. Winged Headboard
While having a winged headboard can seem to be rather traditional, you can elevate yours to the next level by using patterns and fabrics that give it that extra edge. This damask fabric provides just the right touch of looking elegant and outstanding.