Yellow is definitely a very happy and vibrant colour that seems to bring a smile on your face just by using the colour. Since every home should be a joyful place and the bedroom is somewhere that you would spend a lot of time, dressing it up in yellow is a great idea.
1. Victorian Yellow Bedroom
Add a touch of regalness in your bedroom by going for a Victorian look that is timeless and sweet. The buttery yellow is soft and charming and when paired with the floral patterns and sage colour, it makes it even more delightful.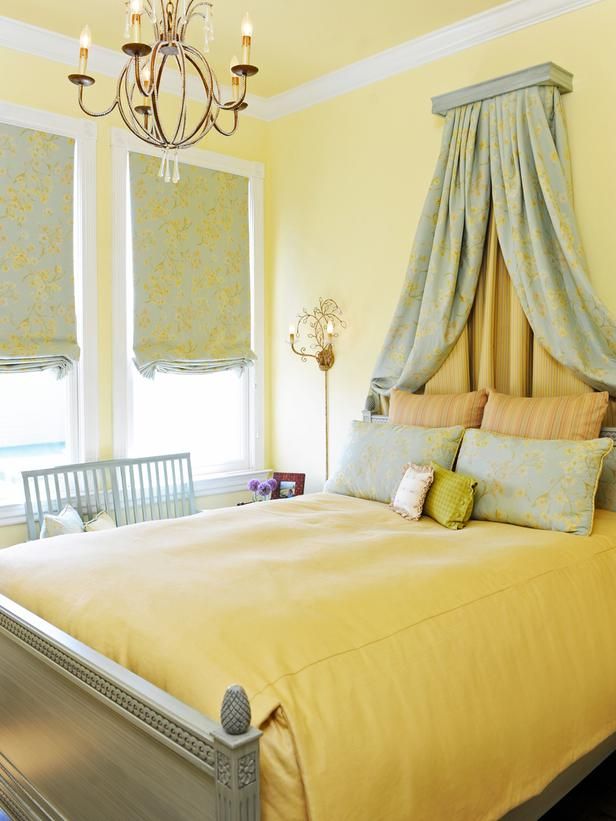 2. Traditional Yellow Bedroom
For a more traditional take, this classically beautiful bedroom adorned in yellow works well too. It uses more of a golden mustard colour and this goes well with wooden furniture for a more cosy look. The white and brown colours complement the yellow shade well.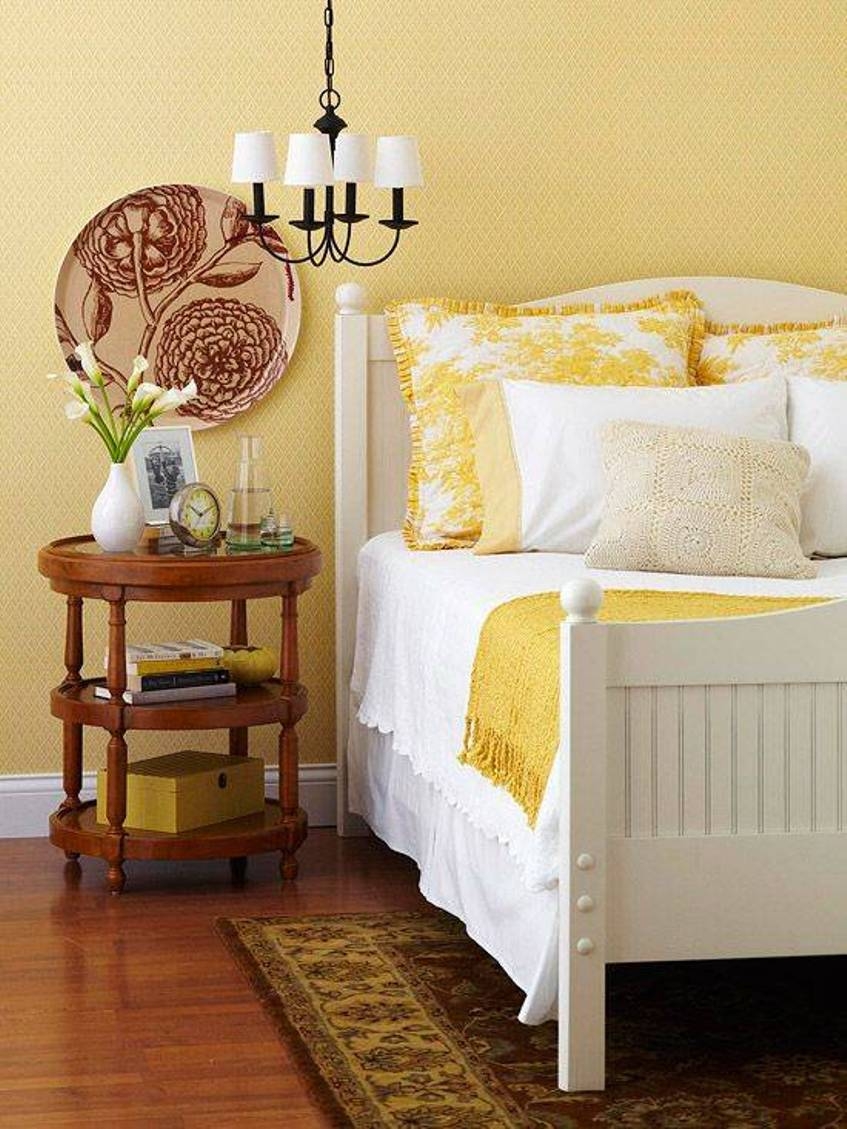 3. Yellow Patterns Bedroom
You don't have to use a solid shade of yellow for the entire bedroom for a happy atmosphere as can be seen in this unique bedroom. Yellow may be the predominant colour here but you can see it in the patterns that make the space look striking and fun.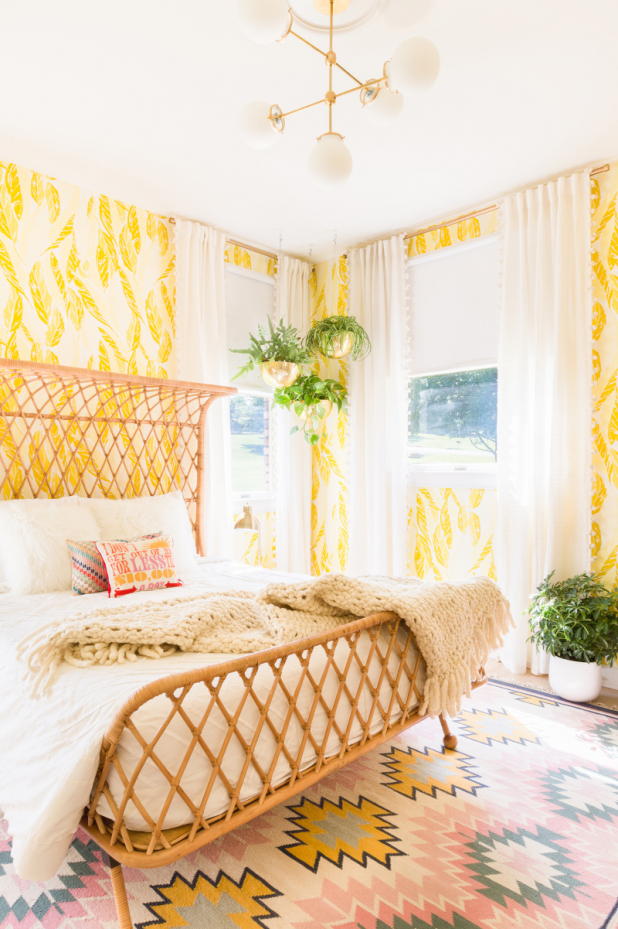 4. Elegant Yellow Bedroom
As everyone knows, black and white is a timeless combo but by adding yellow into the mix, this modern bedroom is brought to the next level with some tropical vibes. The pineapple bed skirt adds a pop of fun into an otherwise staid bedroom.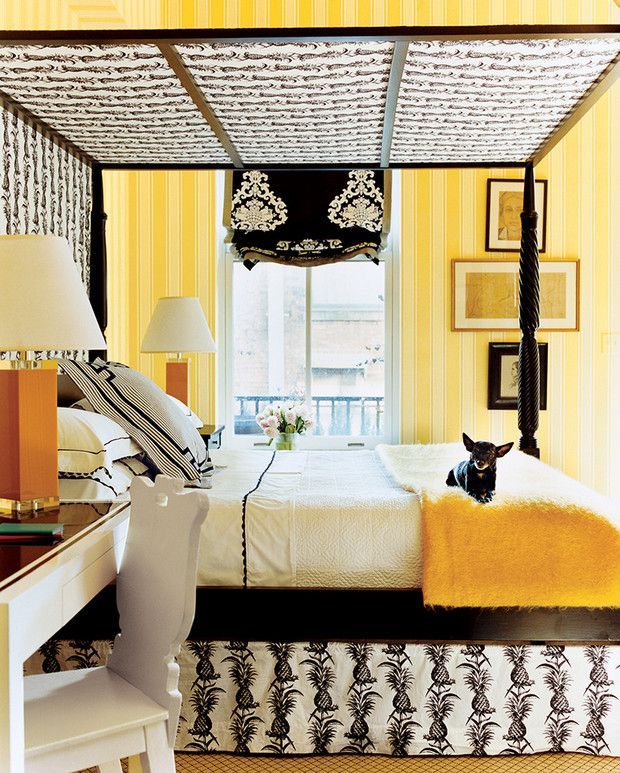 5. Modern Yellow Bedroom
A crisp take on the yellow bedroom, this work of art is deceptively simple but packs a punch thanks to the whimsical flowers that really pop on the wall. The rest of the room is done up in mustard yellow and white that complement each other.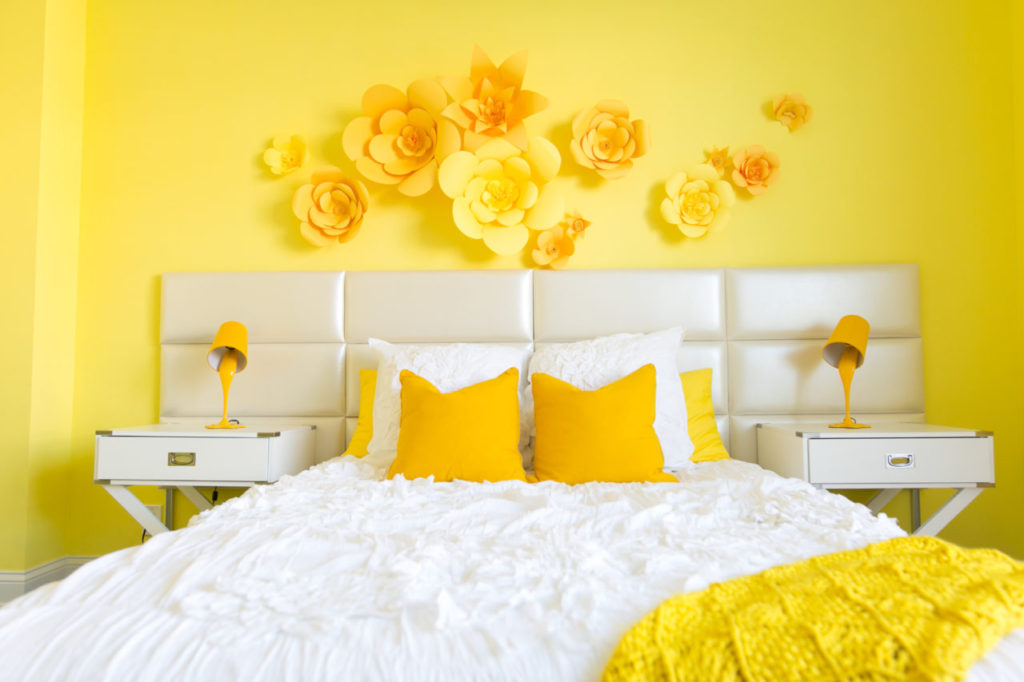 6. Grey and Yellow Bedroom
If you want a more subdued feel but don't want to give up that gorgeous yellow then you can go for this romantic yellow bedroom that is toned down by shades of grey. It still feels fun and energetic without being too overpowering.