You may be mistaken into thinking that industrial style is harsh and stark, which wouldn't translate well into the bedroom but there's where you are mistaken. It can actually transform your bedroom into a calm and cool oasis so that you can drift off into slumber peacefully. Get inspired with these examples.
1. Modern Industrial Bedroom
This bedroom boasts stark concrete walls in keeping with the industrial theme but the rest of the decor warms up the room and makes it cosy. The wooden floors and wingback chair add some luxury while the purple painting and matching bedding adds a pop of colour.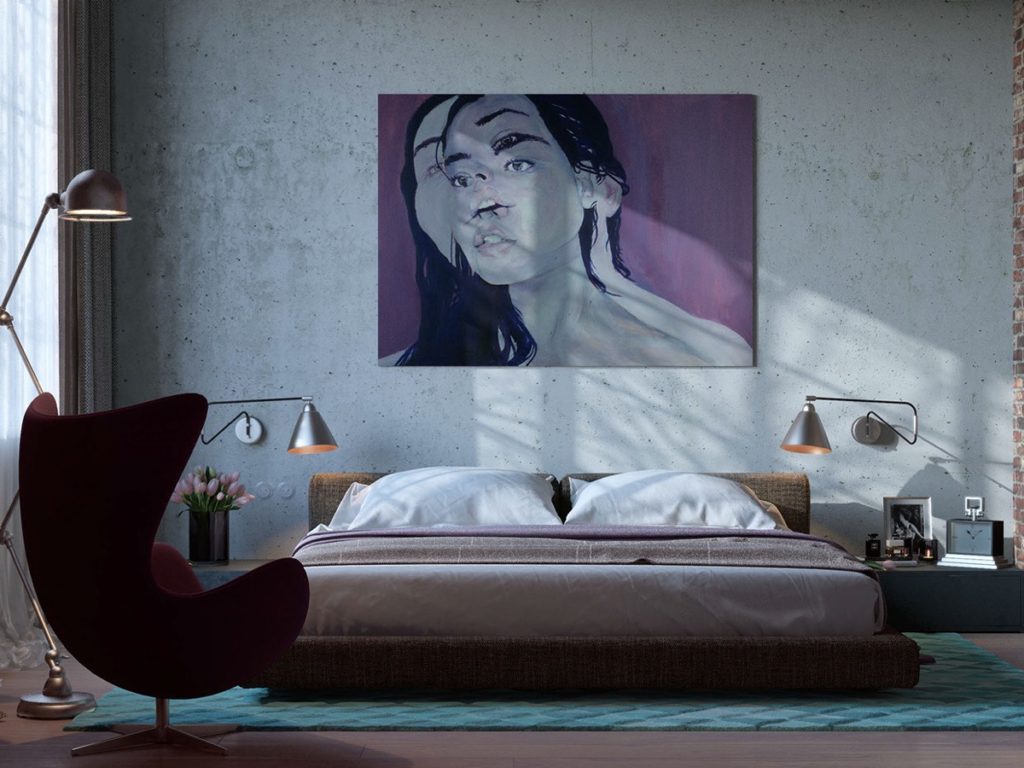 2. Brick Wall Industrial Bedroom
While you may be used to exposed bricks in industrial styles, this sophisticated bedroom takes the look to another level with some multi-layered bricks in grey. The muted colours is continued in the rest of the room with the wooden floorboards and brown bedding.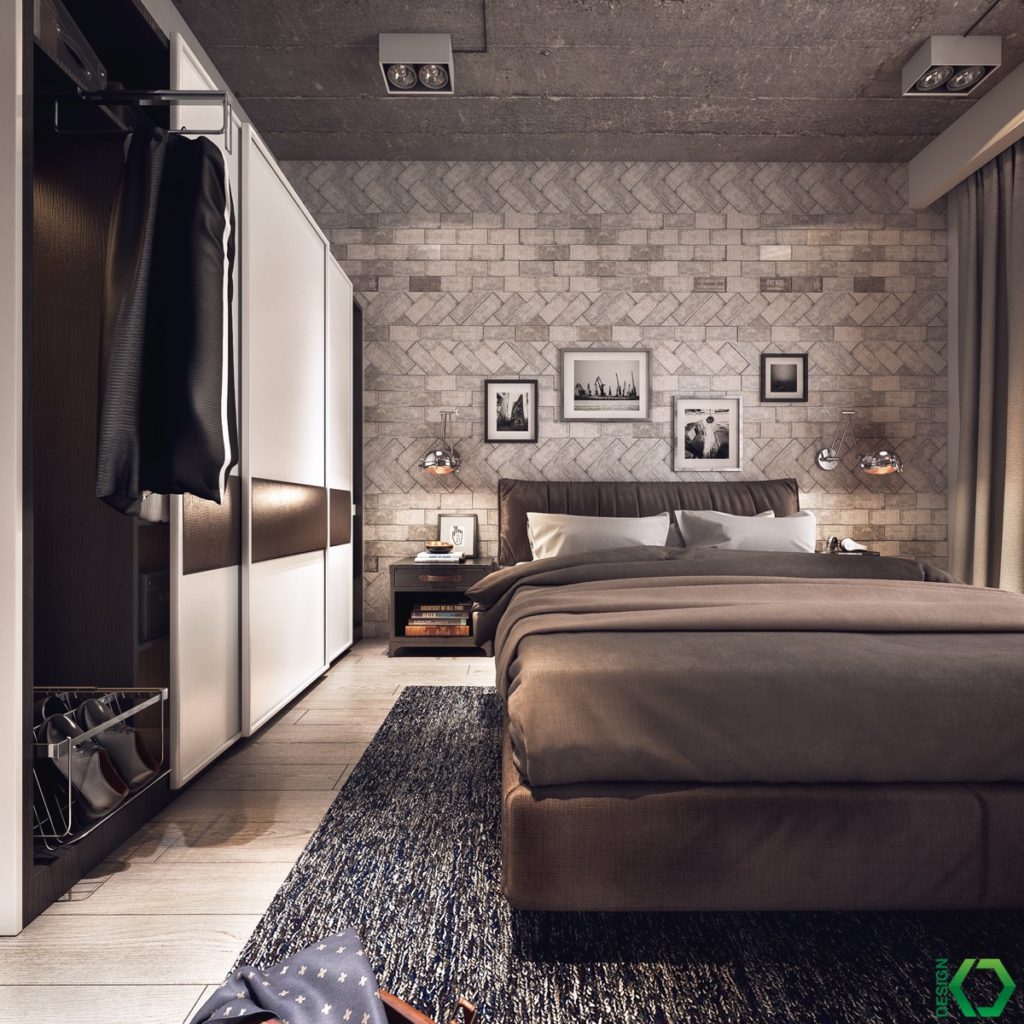 3. Bright Industrial Bedroom
Industrial style doesn't mean that you have to always use dark colours. This lightly coloured bedroom recreates the industrial style in white and grey tones to create a airy and spacious room. A splash of leather for the headboard and chair keeps things interesting.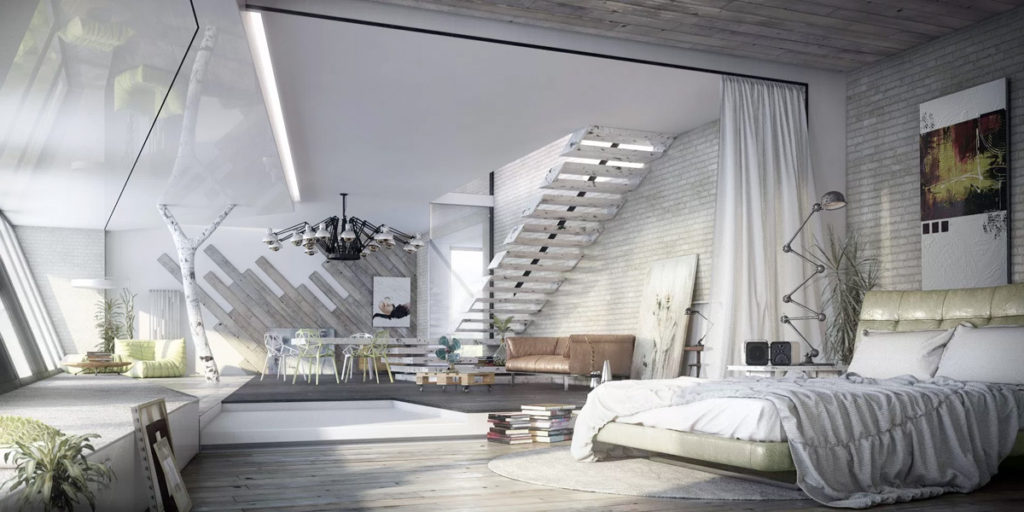 4. Quirky Industrial Bedroom
This bedroom takes industrial style and gives it a funky vibe. The concrete walls and floors keep it traditionally industrial but the wooden feature wall and modern looking chandelier makes a bold statement. The sunny yellow bedside table and pale blue rug makes the room look more cosy.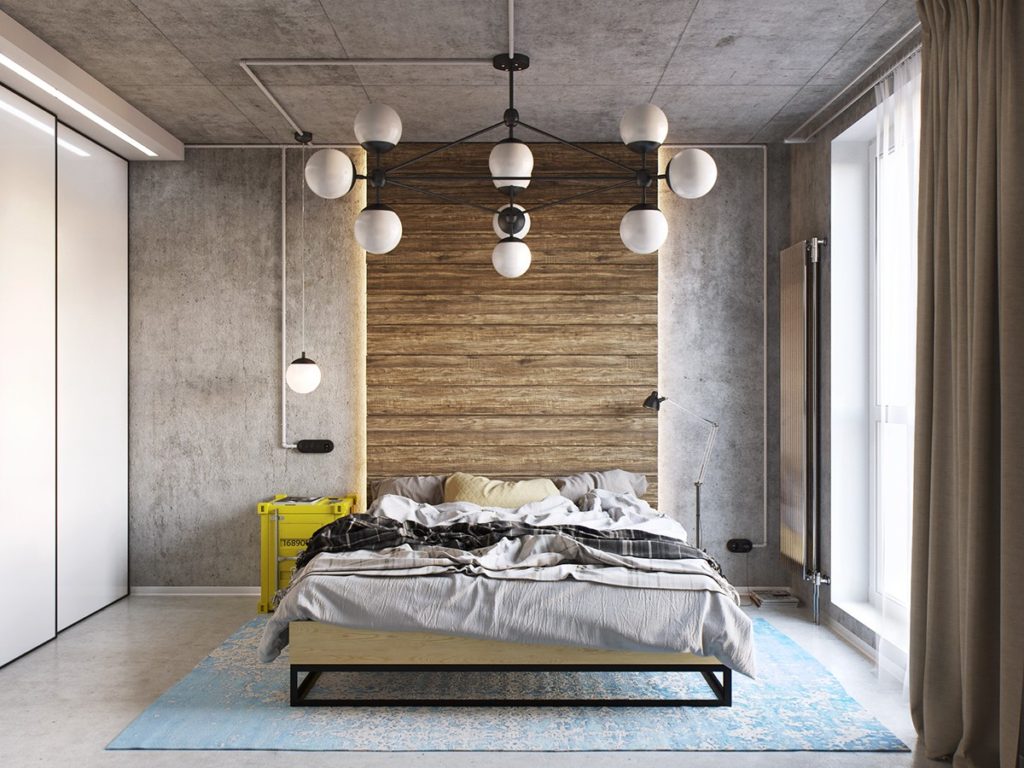 5. Blue Industrial Bedroom
Think out of the box when using colours in a industrial bedroom and you will find that colours work perfectly to create a beautiful sanctuary. In this bedroom, blue is the predominant colour which is soften by the white. The unfinished walls and simple window frames give it the necessary rugged look.
6. Rugged Metal Industrial Bedroom
If you really love the industrial style then go big or go home by using this weathered metal look for your bedroom. Use it for your walls and floor then pair it with a wheeled trolley bed. Of course, we recommend putting a futon on top of the bed for a more comfy slumber.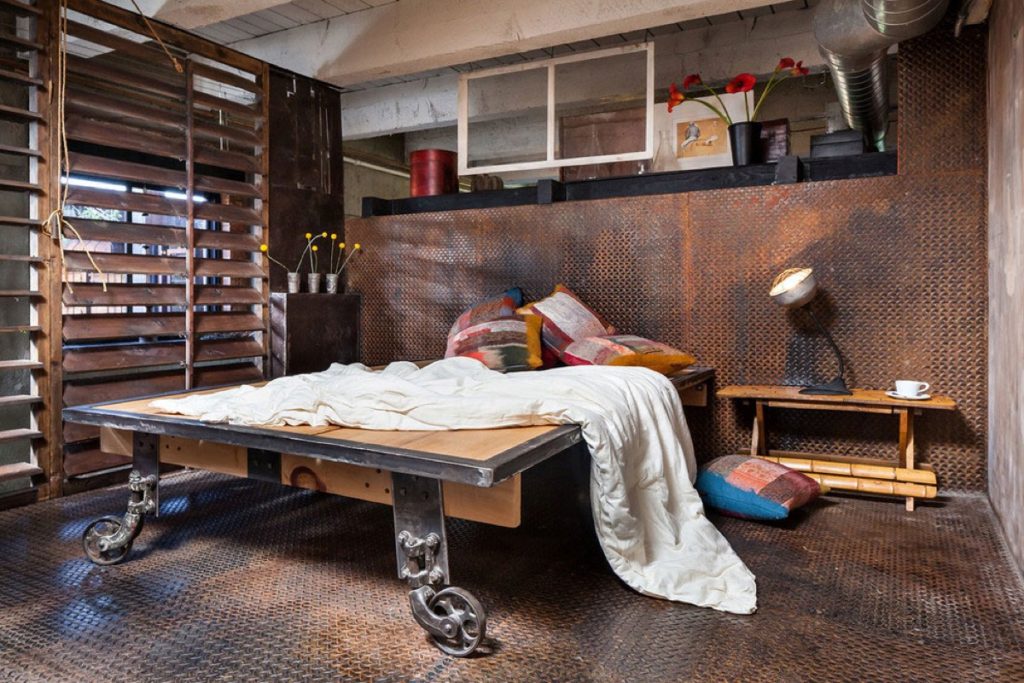 7. Whimsical Industrial Bedroom
The hanging bed and exposed brick wall in this bedroom are classic examples of industrial styles coupled with wooden floorboards. However, what makes things interesting are the cute bedding and the ukulele shaped lamp.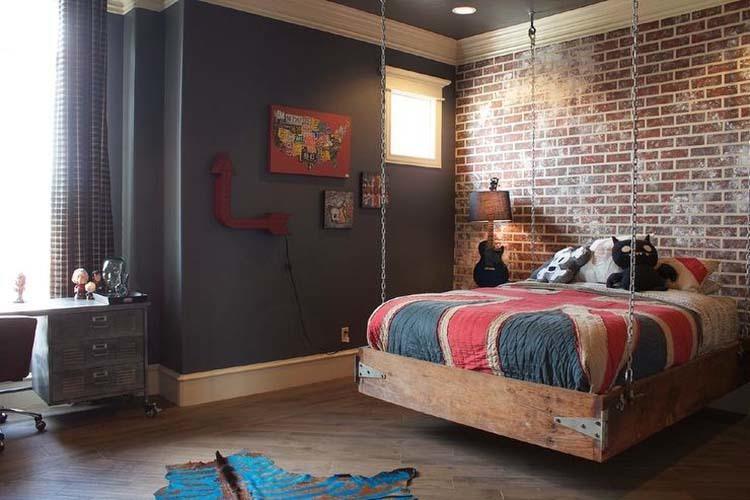 8. Textured Industrial Bedroom
Contrary to popular belief, industrial style bedroom can look very cosy as you can soften it up using a plethora of different textures. This bedroom with an exposed brick wall and a very cool log patterned feature wall is softened by the velvet throw on the bed and the plush rug by the bed.