Inline with the project's name, 2 in 1 House features 2 separate housing units which are combined under the same roof. Functioned like a duplex, the ground floor and the upper level can be divided as independent areas which are connected by a flexible stairwell.
Project: 2 in 1 House
Architect: Pantang Studio
Location: Bangkok, Thailand
Before Renovation: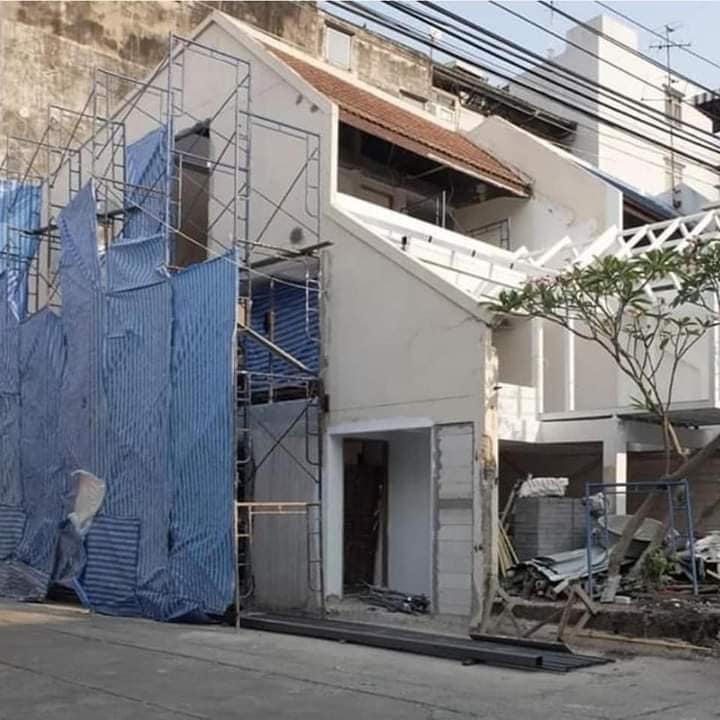 After Renovation: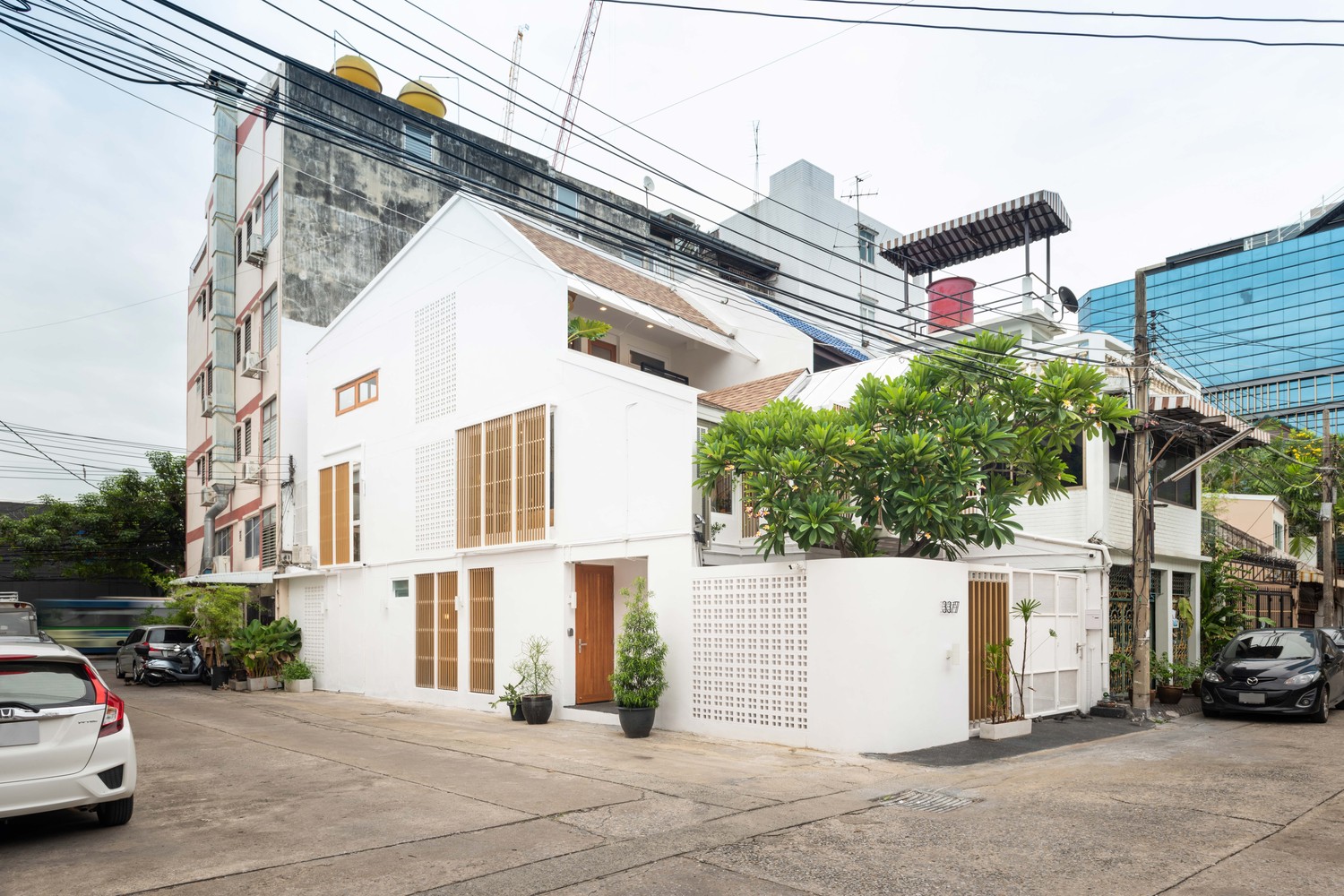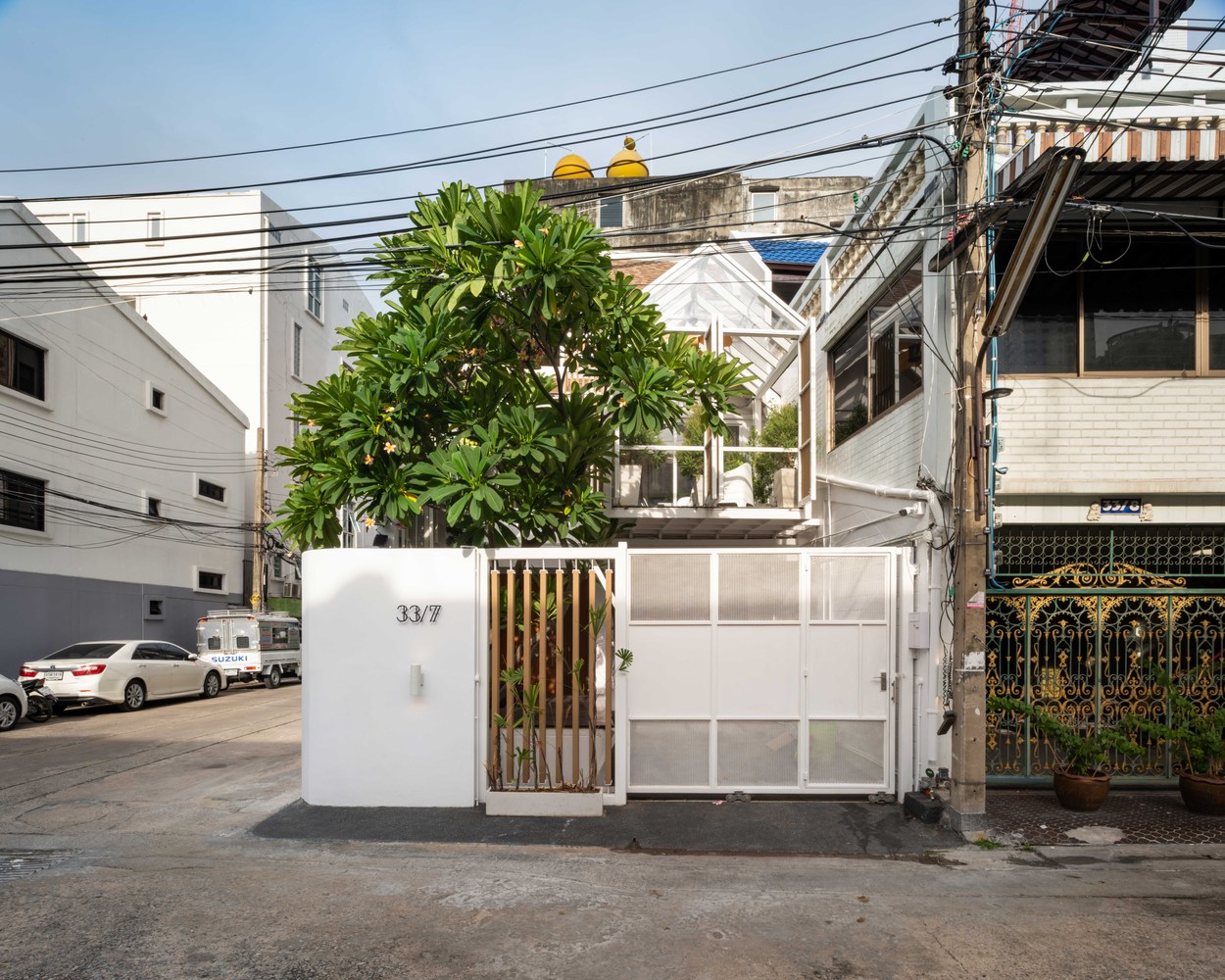 Connecting Stairwell: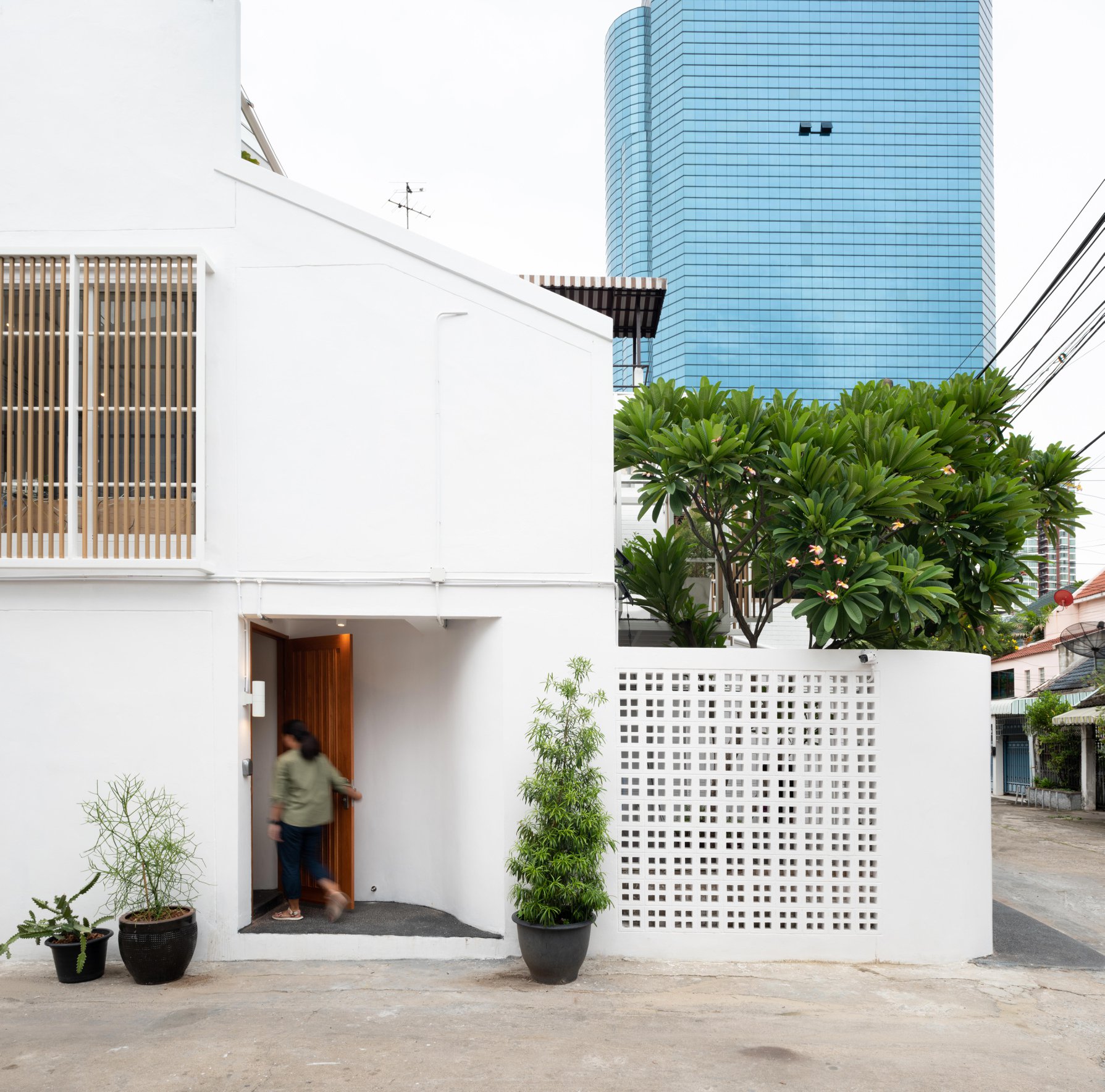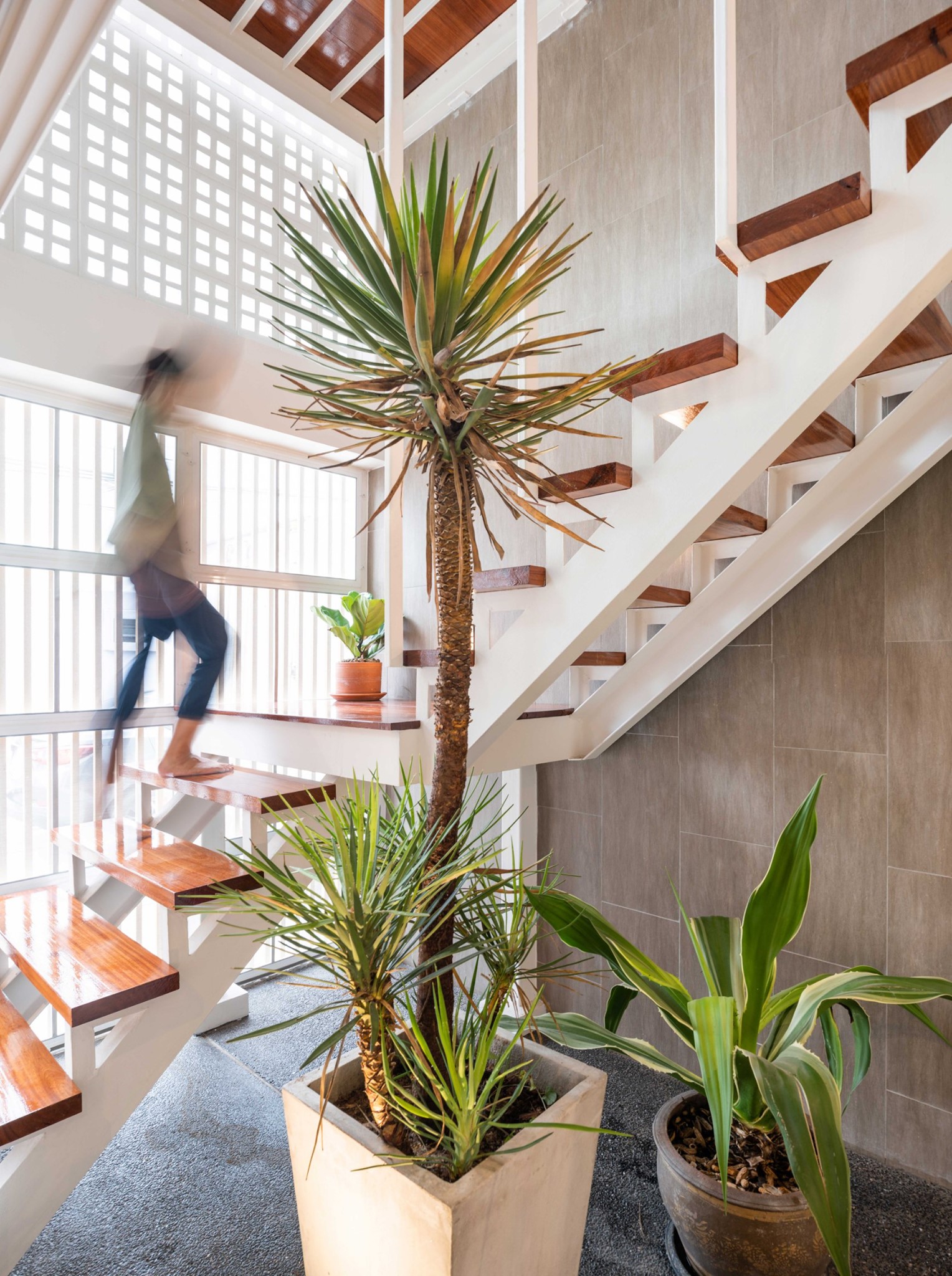 If the house is inhabited separately, the stairwell serves an entrance point for the ground floor and upper level residents. For this reason, there is a side entrance where upper level residents can access the stairwell from. For the ground floor occupants, they can go through the main entrance easily.
Moreover, the stairwell also serves as private vertical ventilation where air flows easily into the home for all 3 floors. To ensure intimacy is protected, concrete blocks and timber screens are used throughout the building.
Main Entrance Area: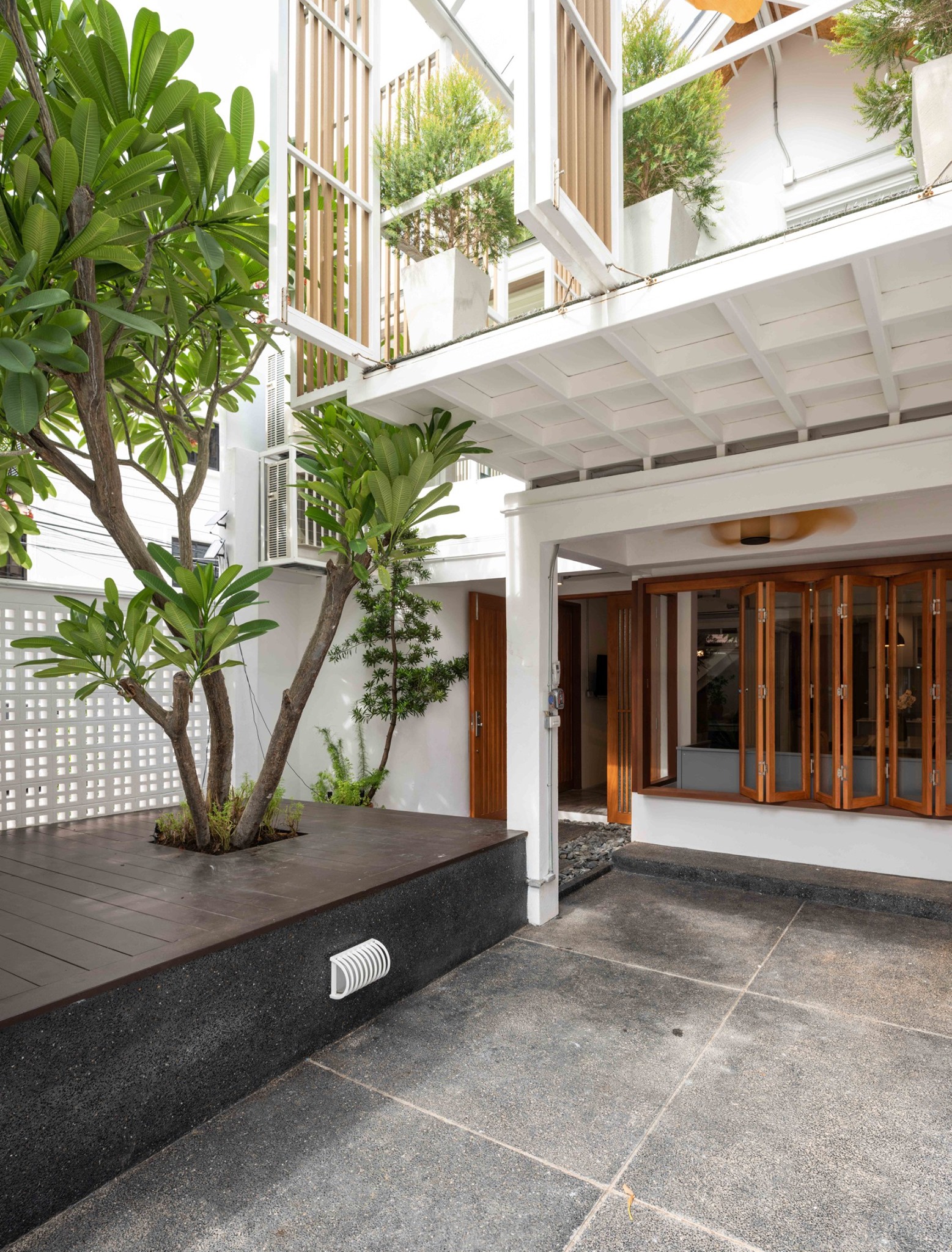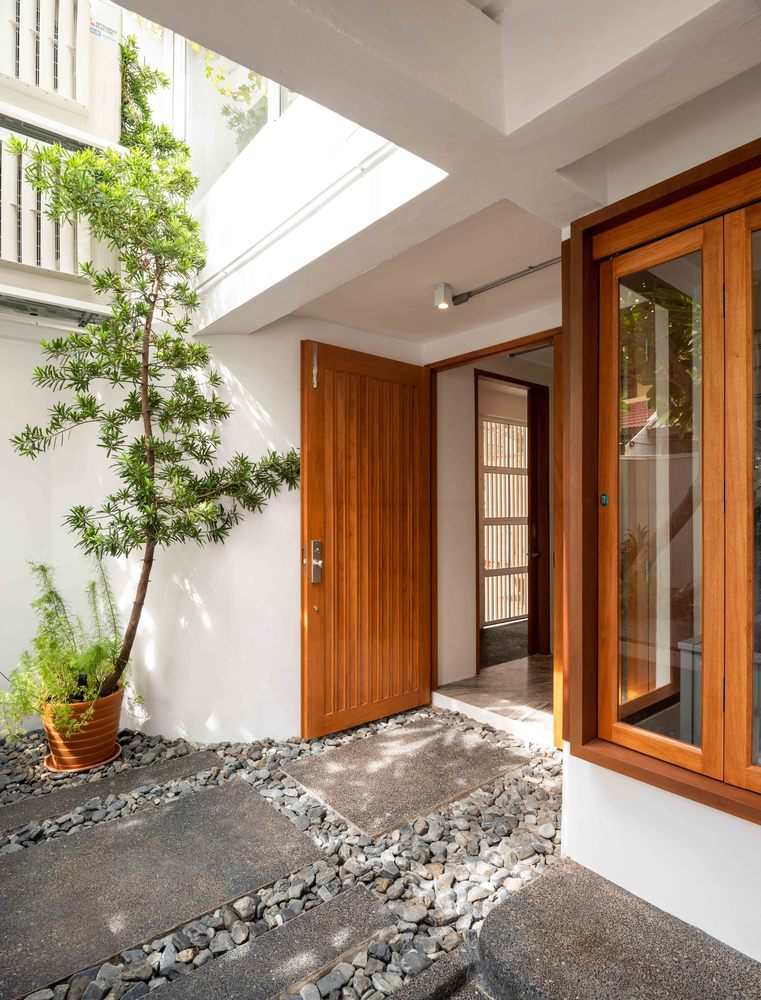 For the house design, the designers wanted a tropical feeling for the house. Therefore, many greeneries and nature elements such as trees and potted plants are incorporated seamlessly.
Interior Area: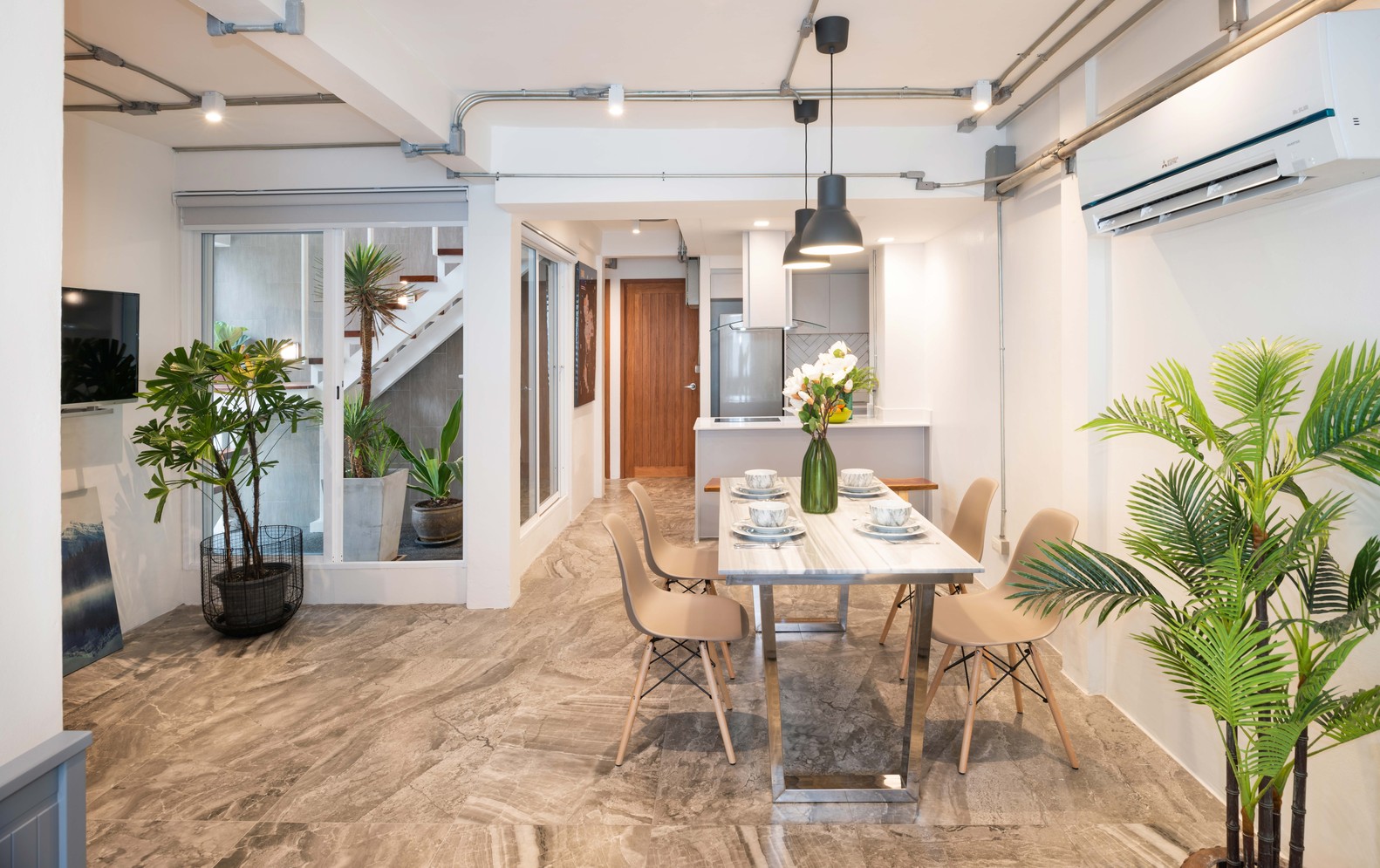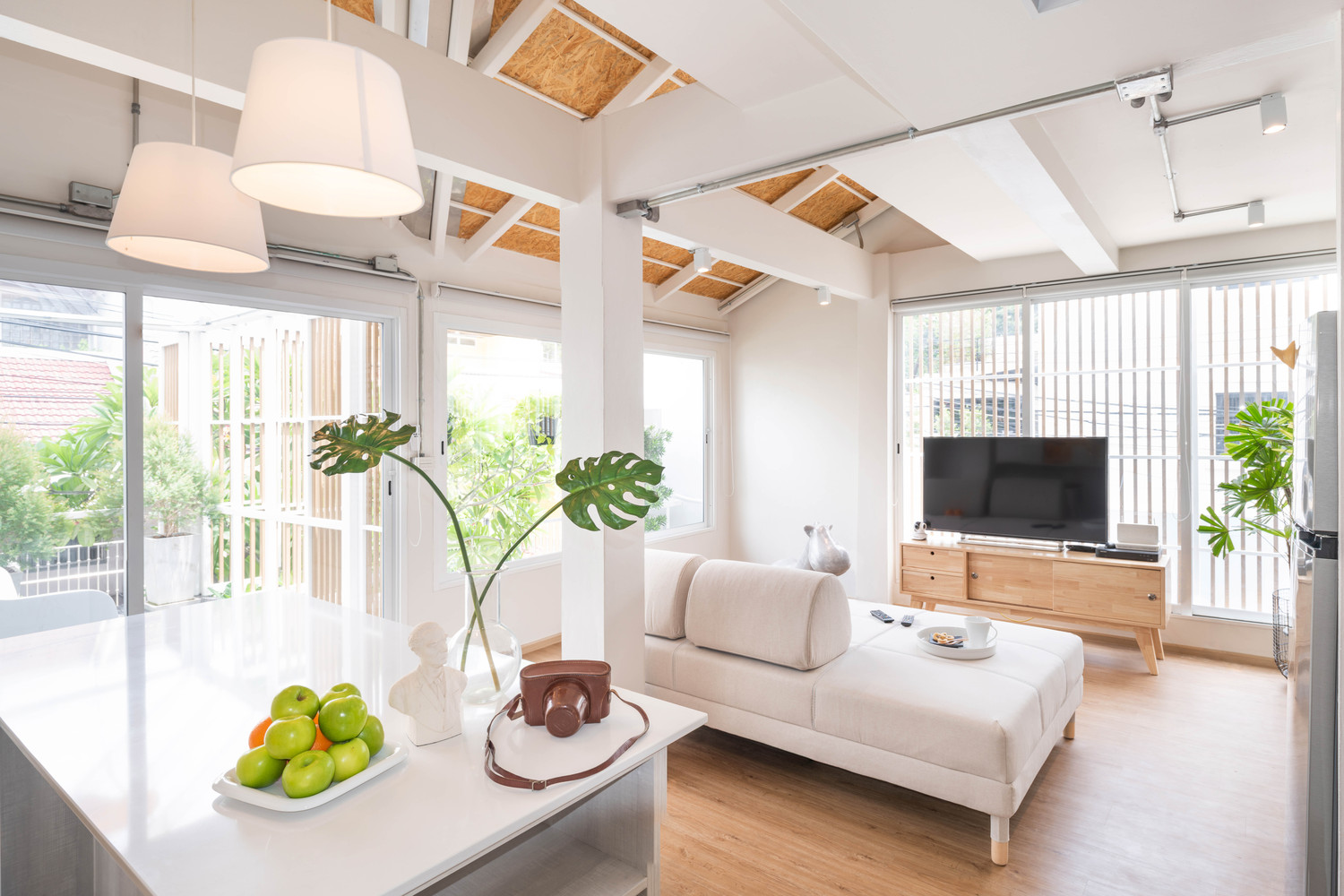 In addition, the house is designed to emphasise on minimalism and white palette with its furnishings. Furthermore, there are large windows installed to invite natural sunlight into the house.
Besides, industrial style touch is enforced to the core structure of the house with white steel beams and exposed pipe lines.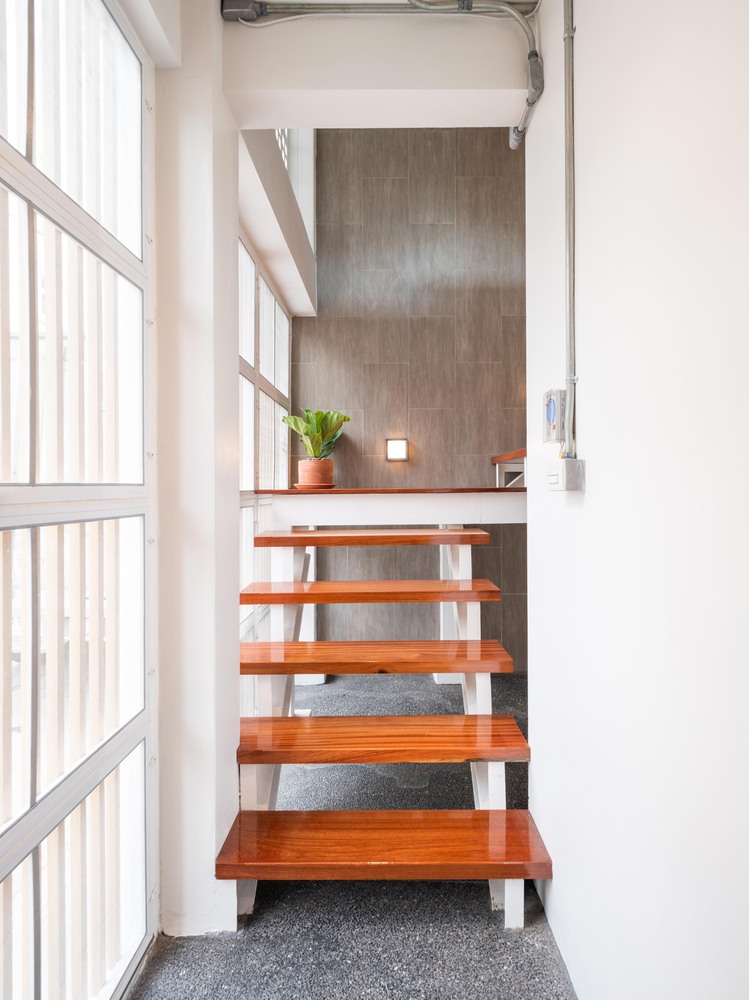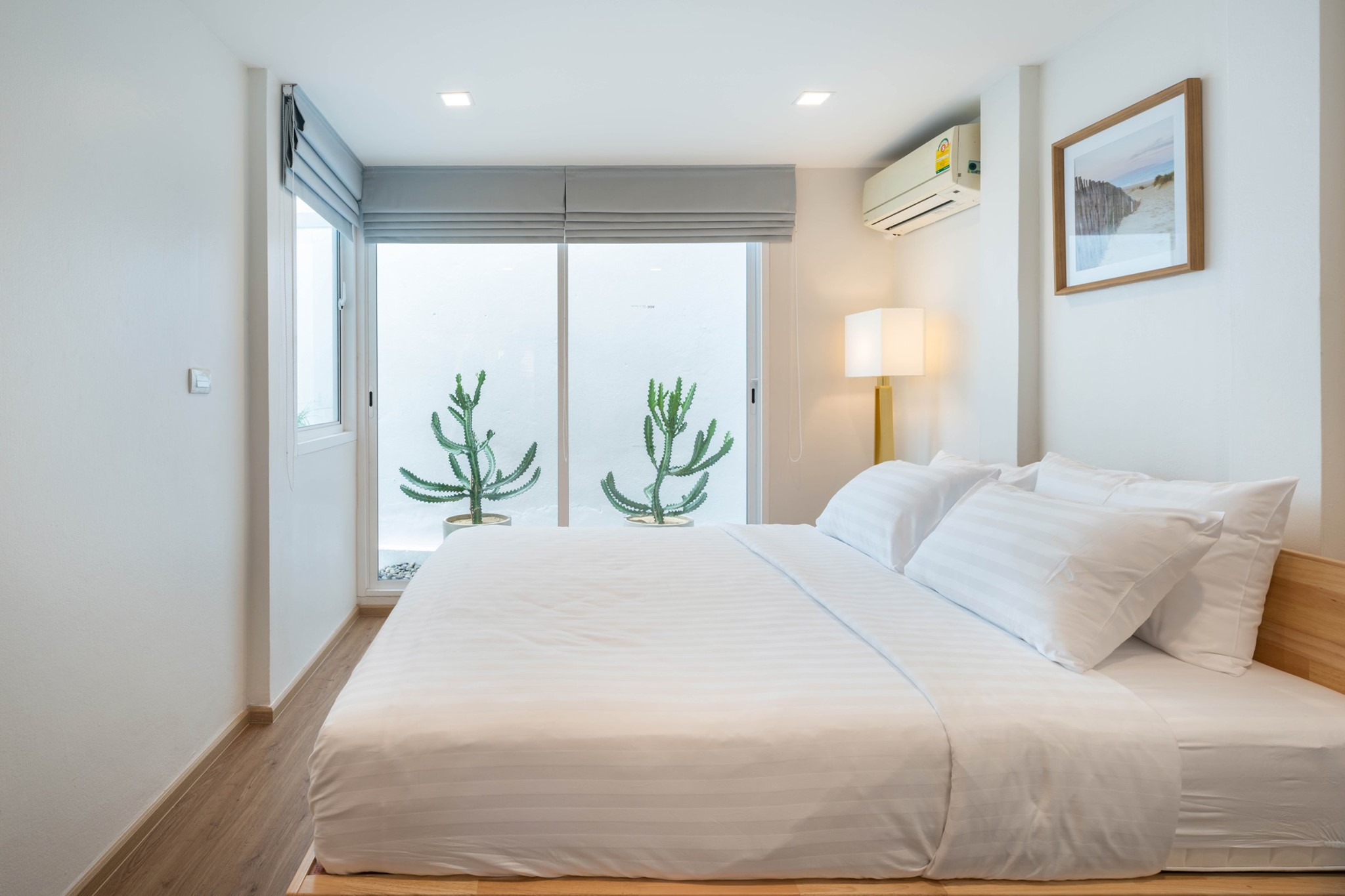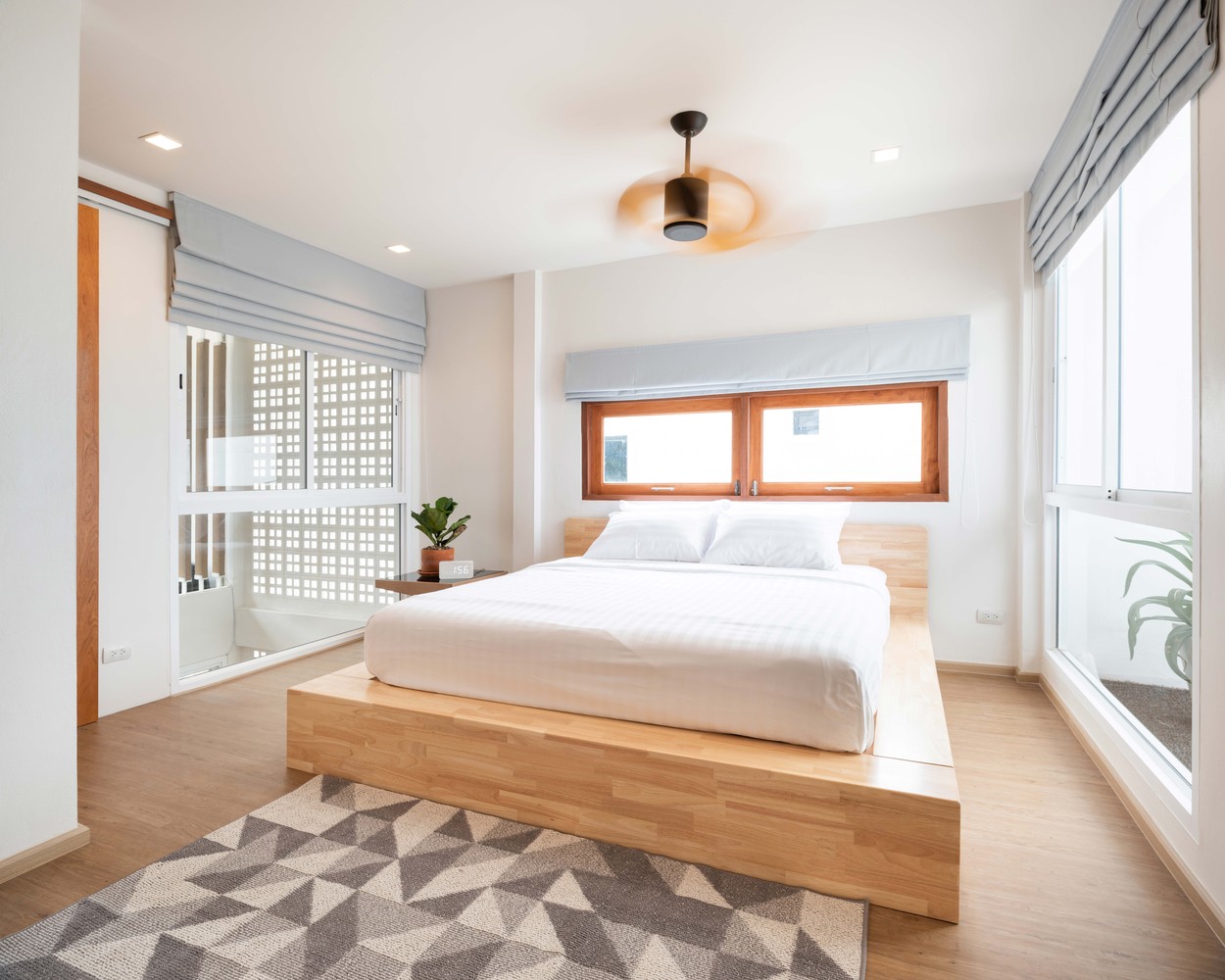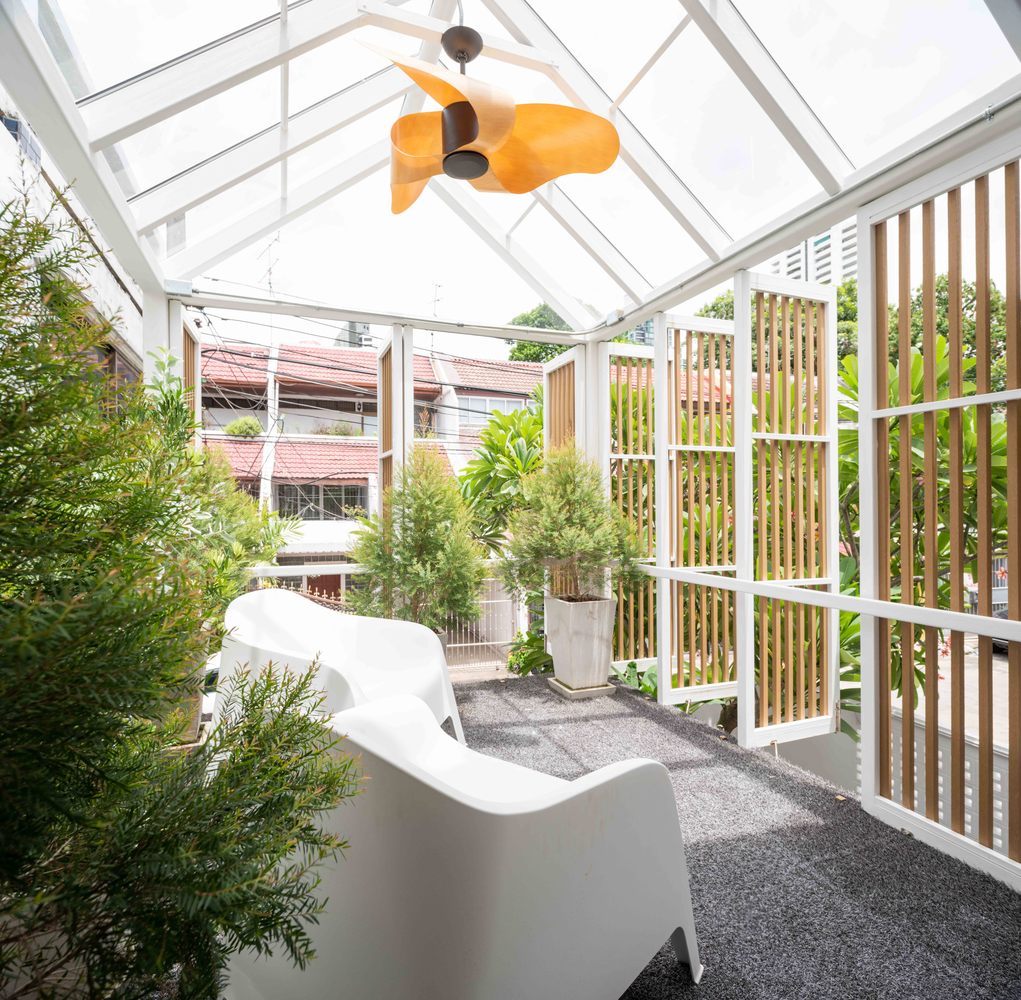 From there, the main bedrooms are given a decent furnishing with focus of white bedsheets and wooden bed frames. The designers also didn't forget to add in some potted plants to provide a sense of comfort and serenity.
On top of that, the house also features a floating deck which doubles as a "green house" and semi-outdoor balcony. The residents can enjoy unobstructed view of the sky as the roof is built with tempered glass.
All images are taken from Pantang Studio unless otherwise stated.
Interested in more amazing house designs? Check out our collection of house design articles now.