Located at Dong Nai, about 20km from the bustling streets of Saigon, lies 3 Green Spaces House. The owner is a young couple who want to live closer to nature and a home to go after a long day of work.
Project: 3 Green Spaces House
Designer: A-Boom Design Office
Location: Vietnam
Exterior Area: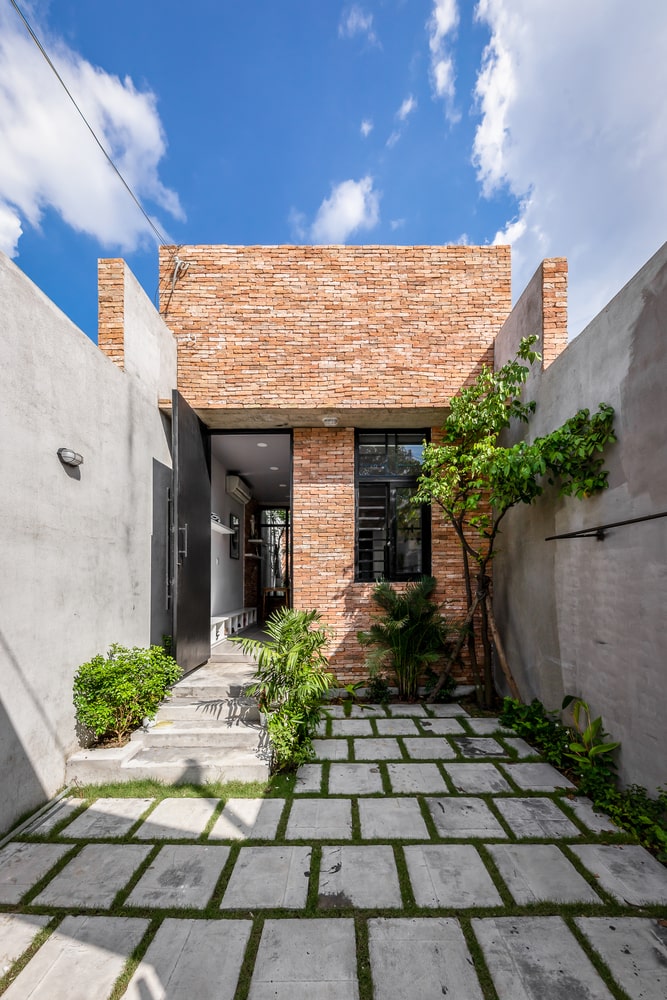 From the outside, the exterior facade is built with a series of brick walls with metal door and metal frame windows. The front porch is small yet inviting with nature elements such as potted plants and tree.
Interior Area: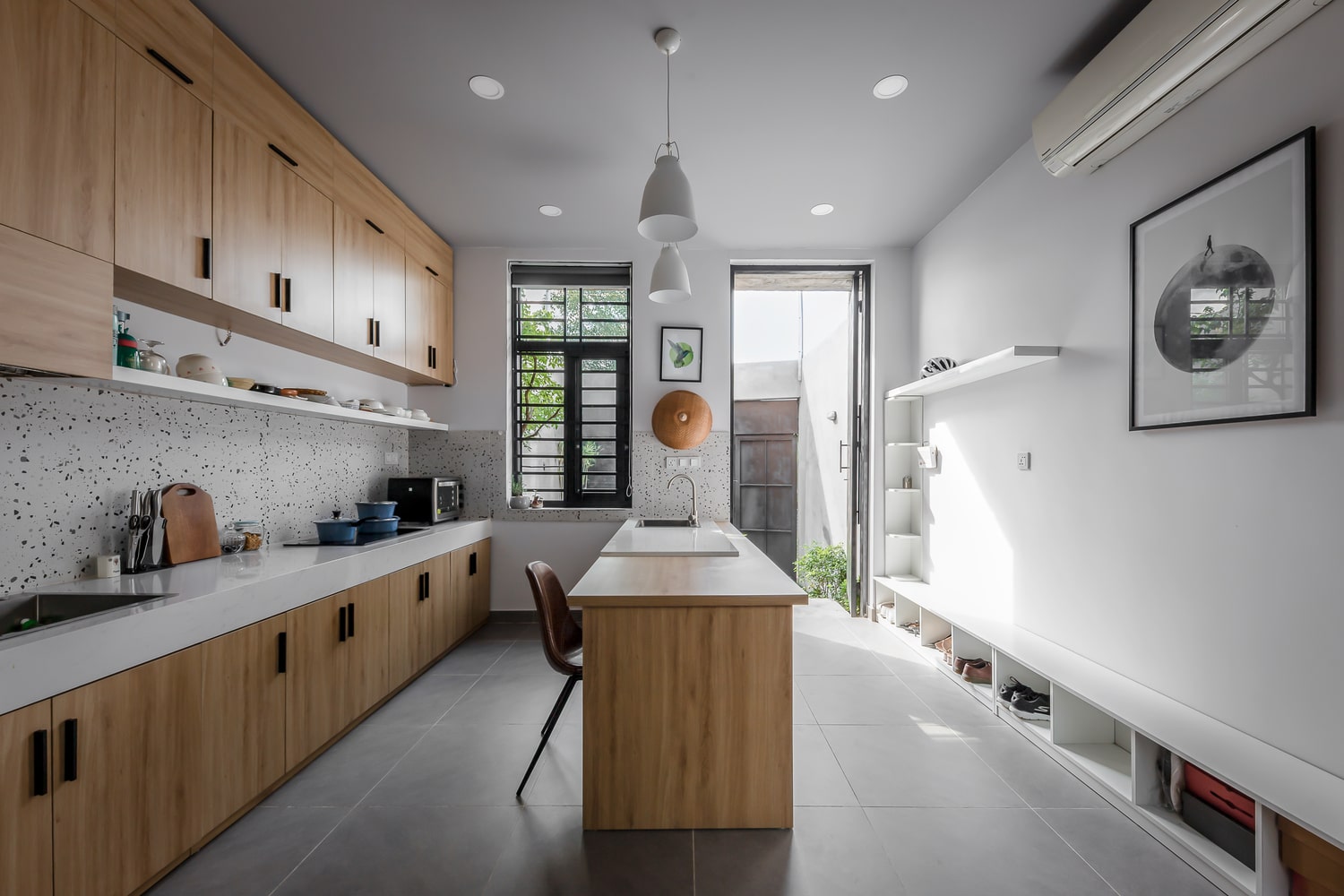 Upon entering the house, a minimalist kitchen is displayed with full length wooden kitchen cabinets with stone countertop. As the owners are not considering to welcome guests to their home, the kitchen serves as the main living area for the couple's lifestyle.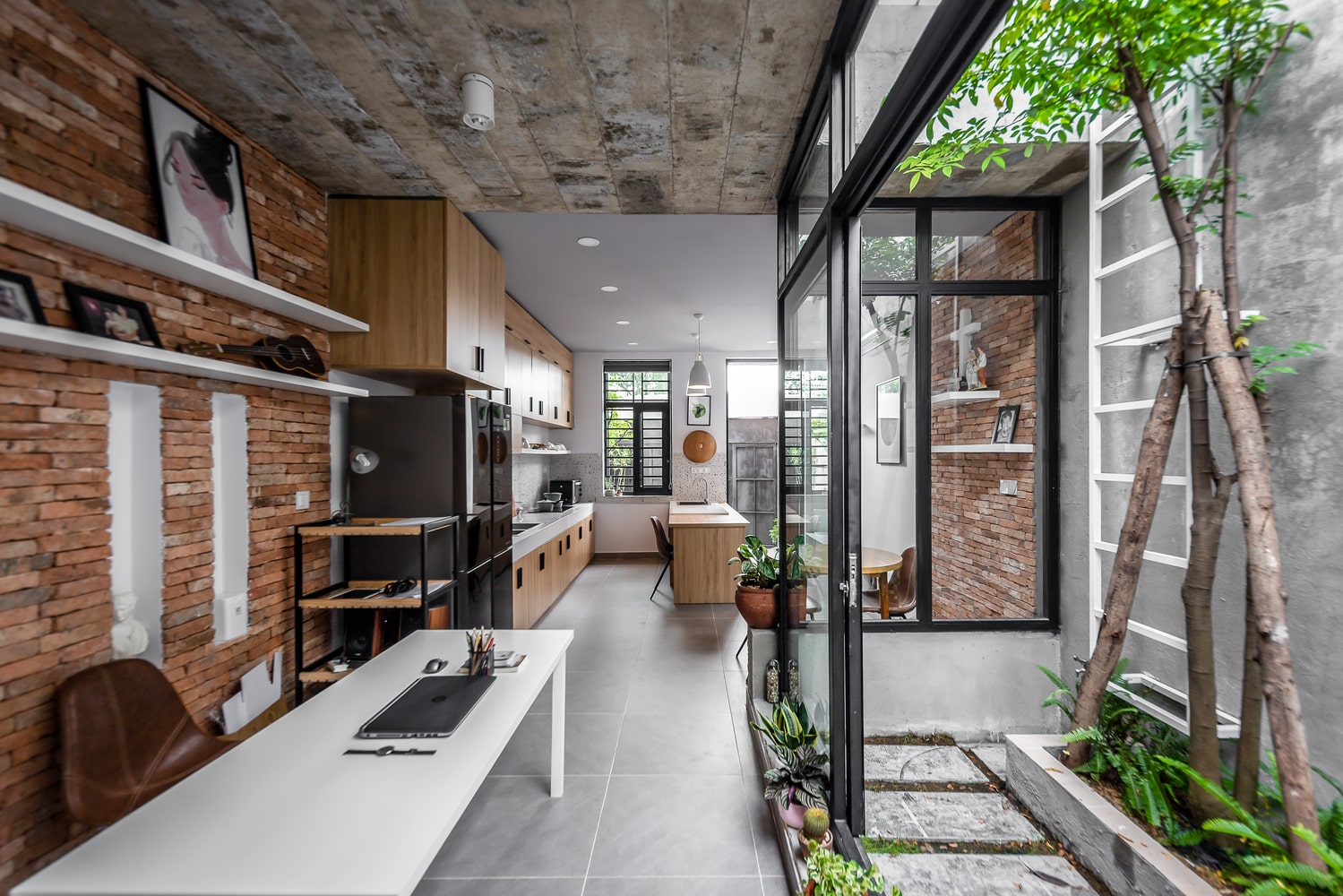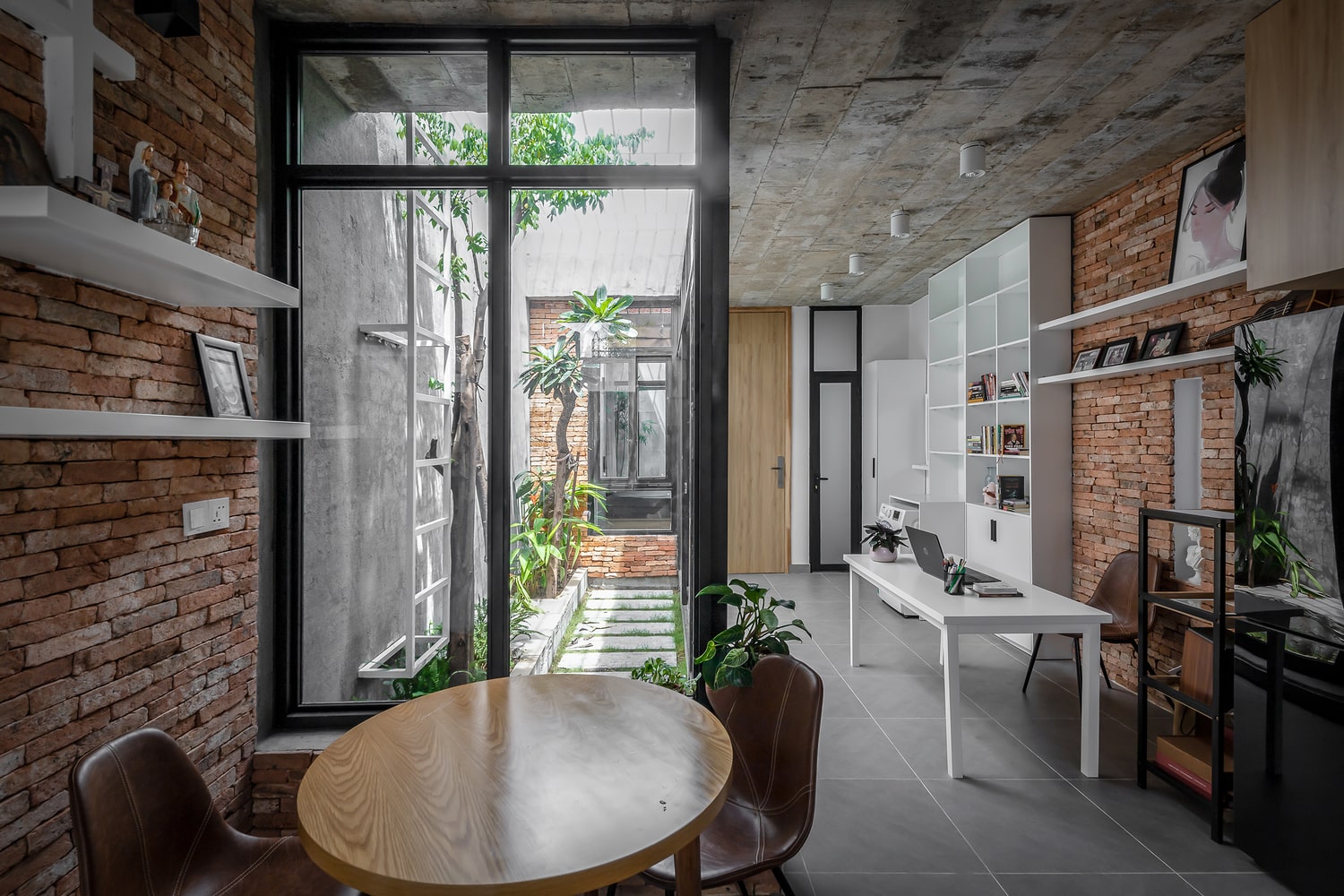 In addition, in order to welcome nature sunlight and better air ventilation, an inner courtyard is built at the middle of the house.  The owners can work side by side with nature and also enjoy this amazing miniature garden anytime of the day.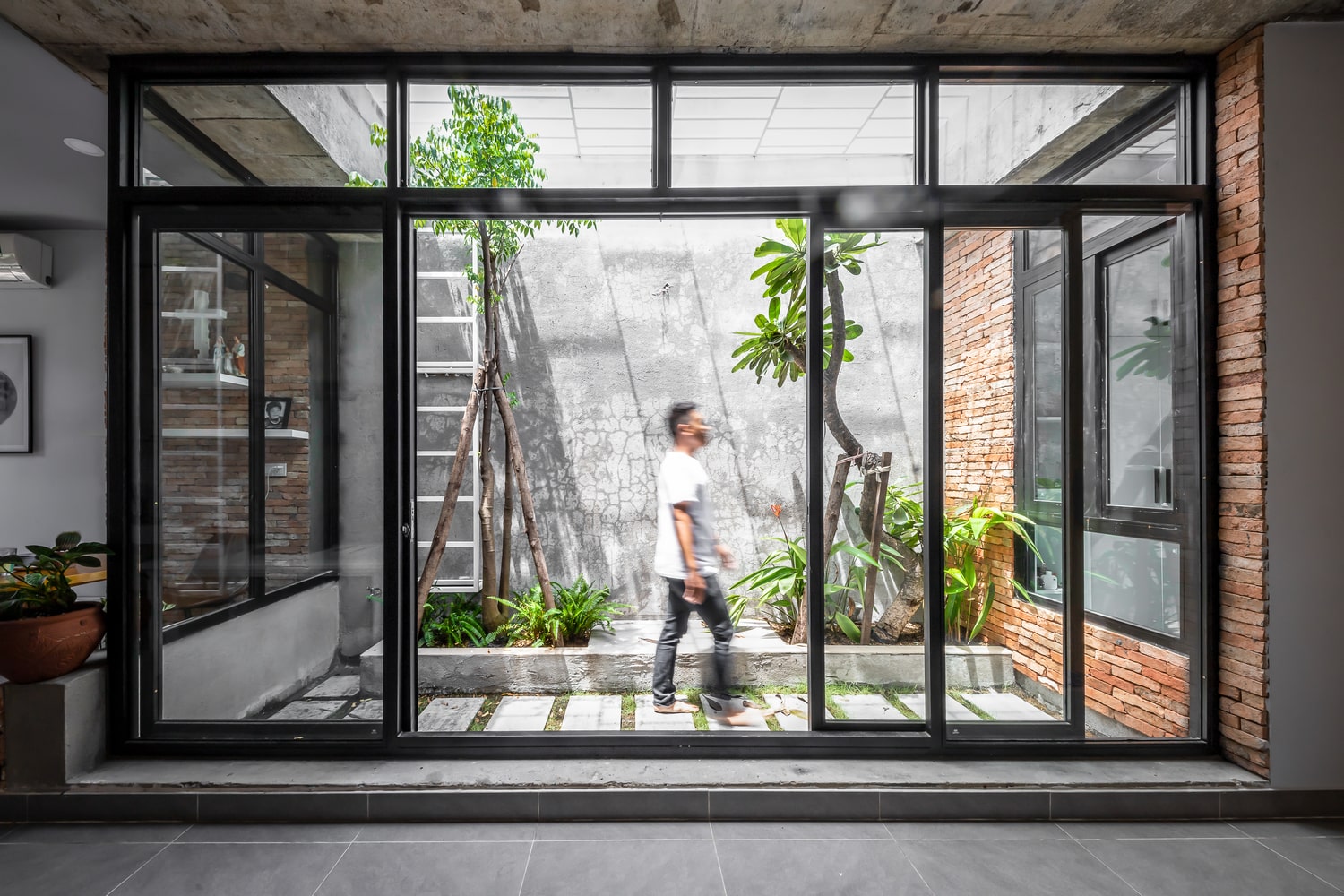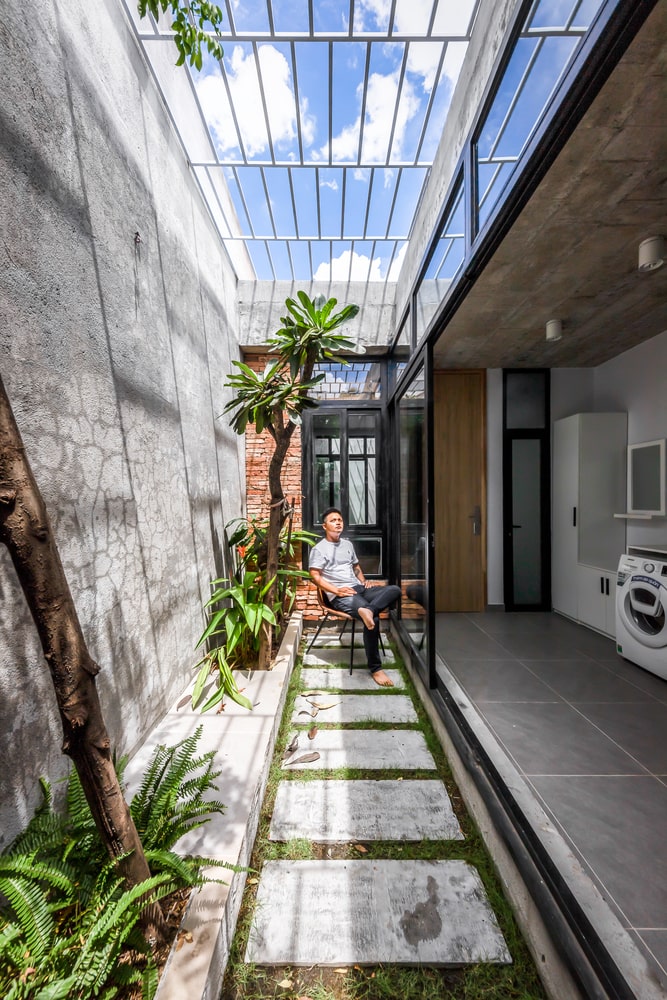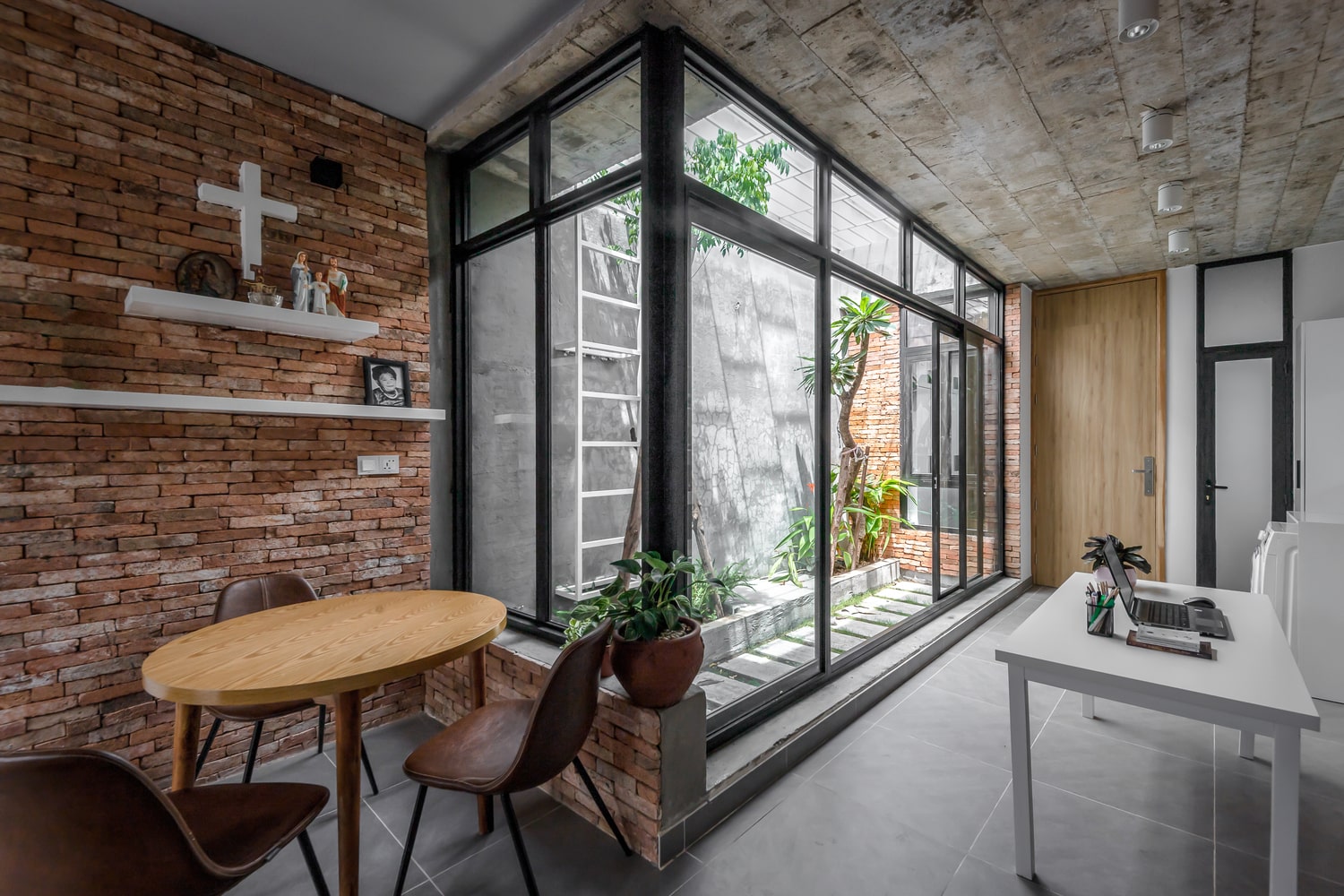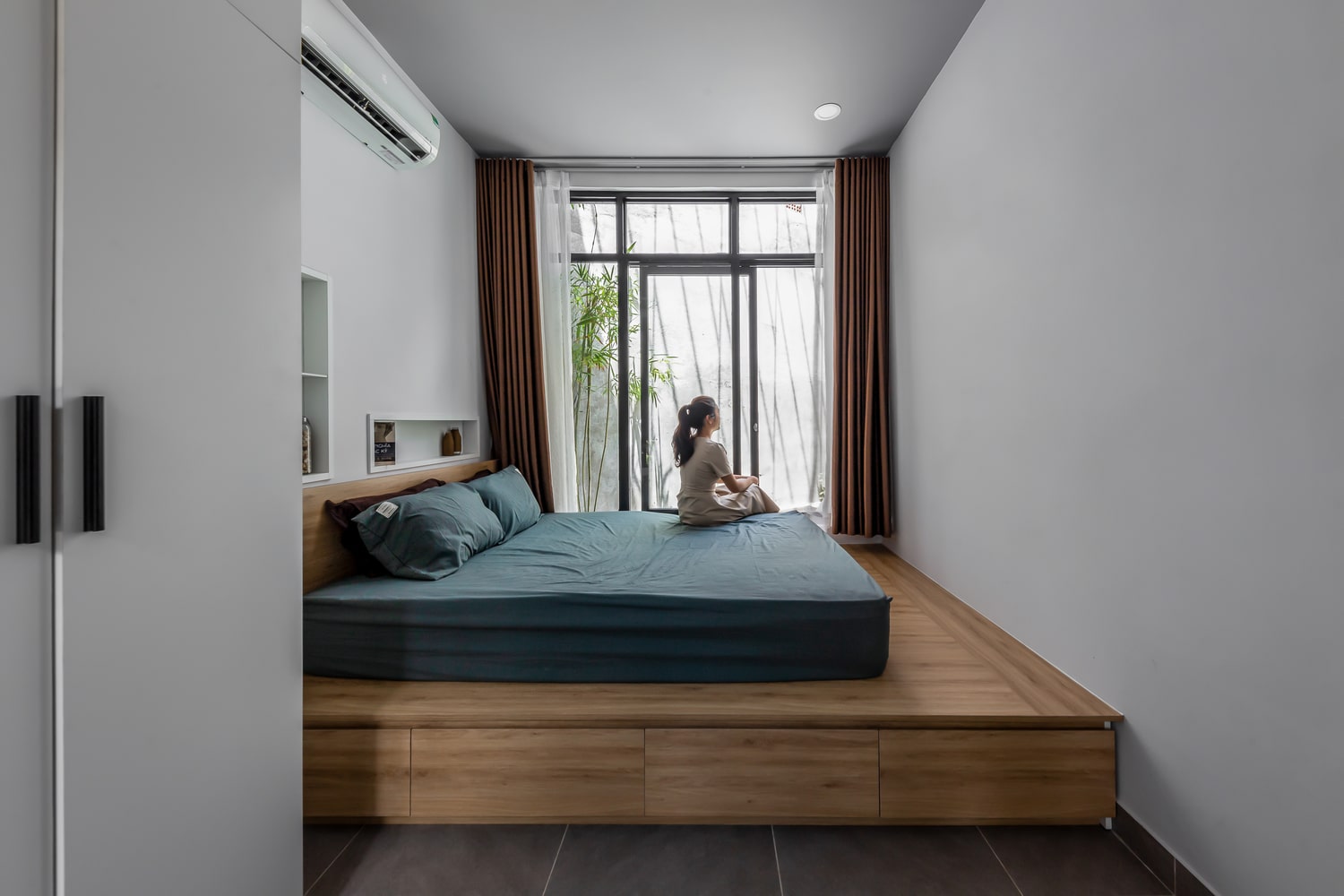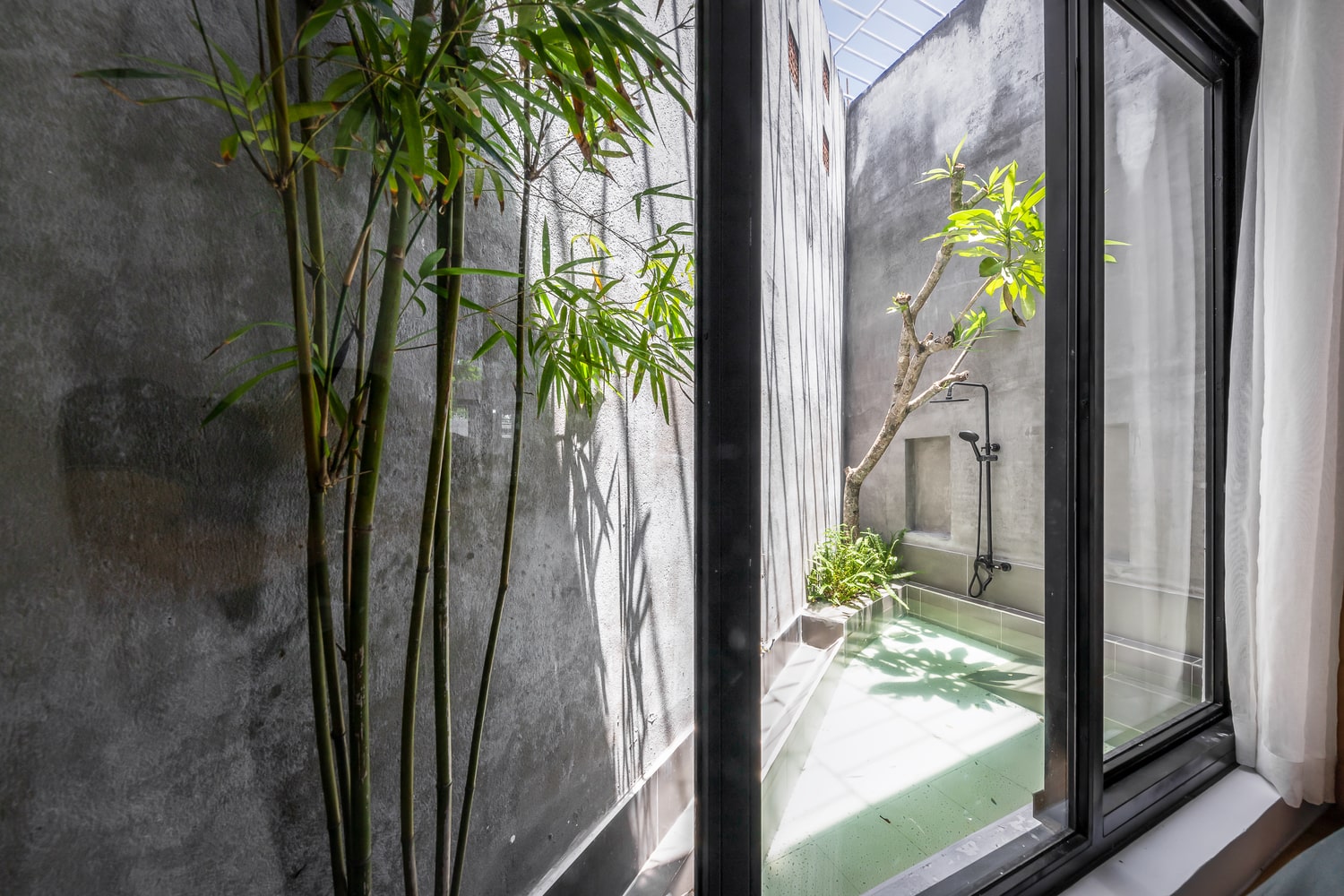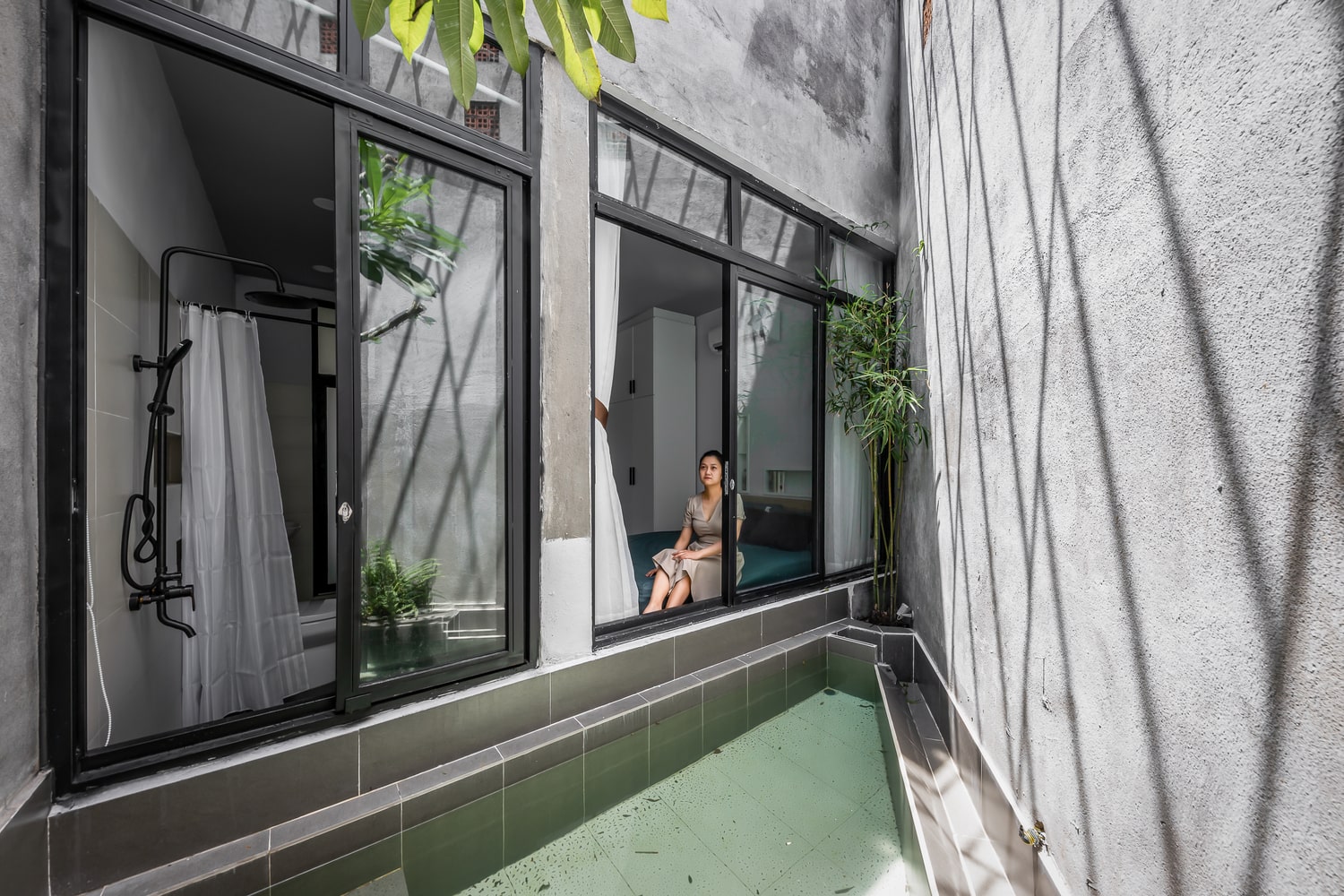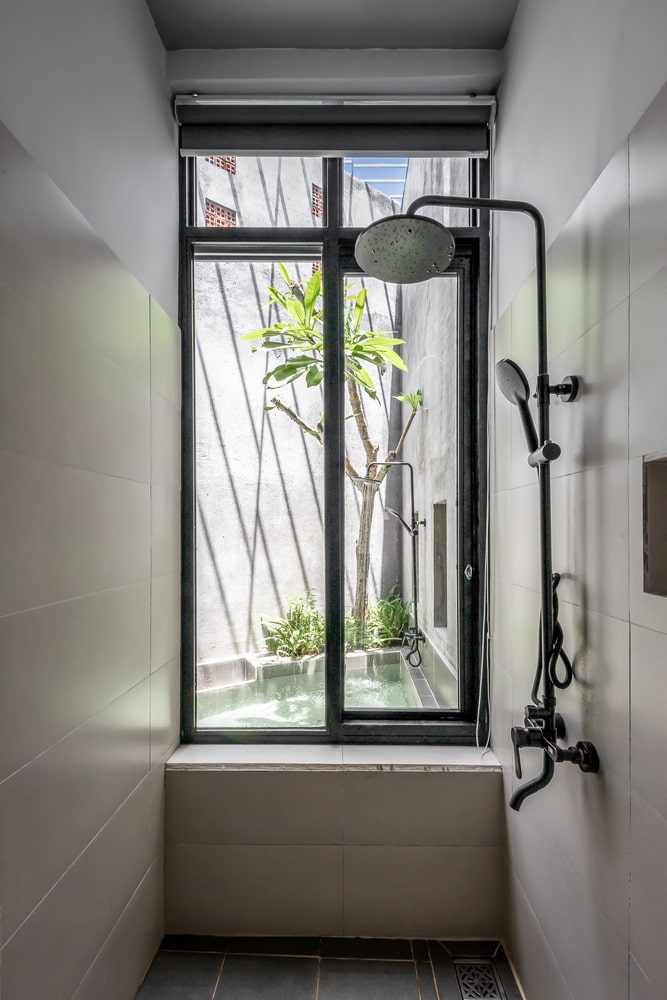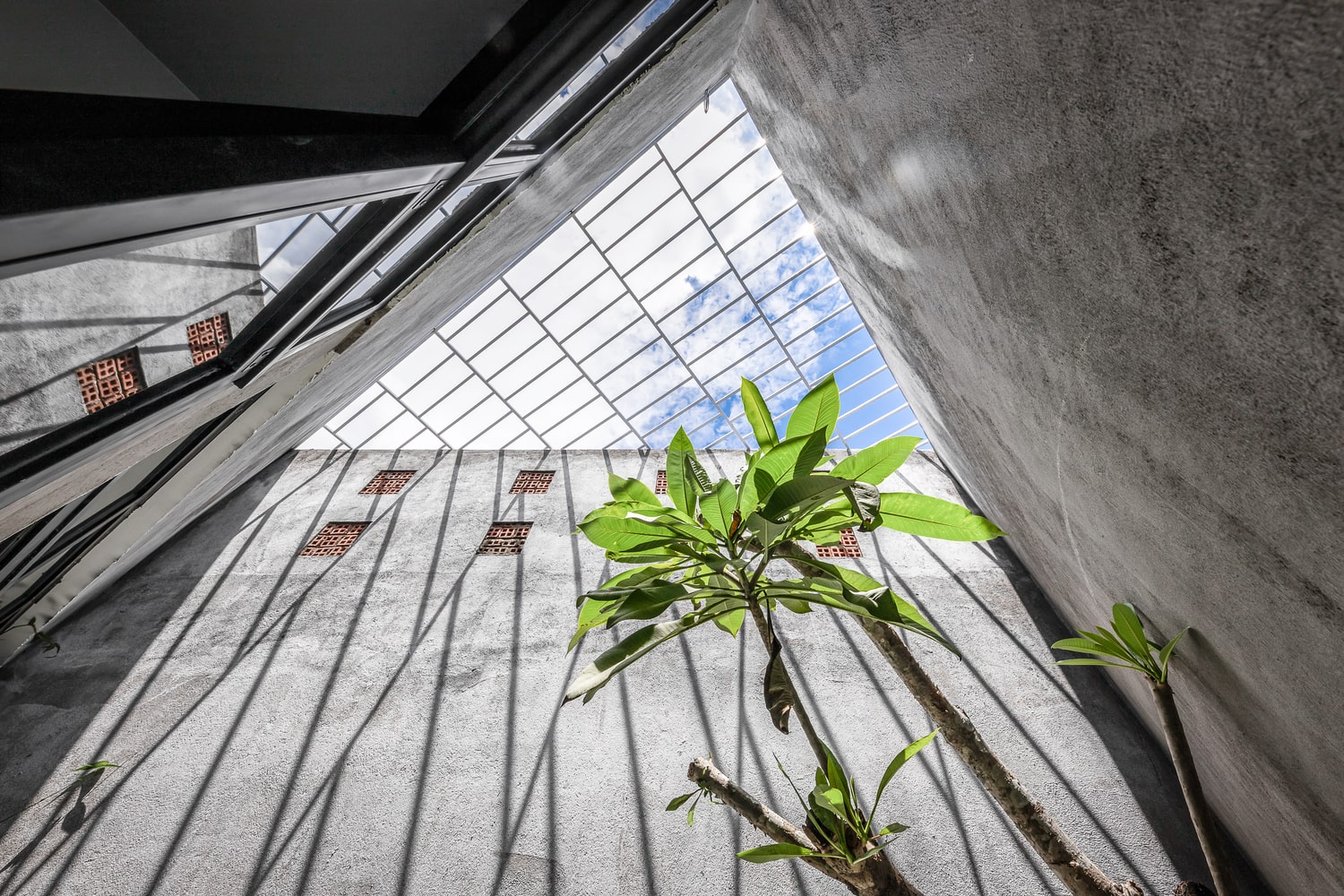 The back of the house features the master bedroom and also an outdoor shower with plants. Although there is also an enclosed bathroom beside the bedroom, the owners can choose to have different shower experience depending on their mood.
Apart from this, the outdoor shower features a built-in bathtub where the owners can immerse themselves and relax after a long day of work.
All images taken from A-Boom Design Office unless otherwise stated.
Interested for more amazing house designs? Check out our collection of house design articles now.