A linear looking house can look rather boring but not this one located on Toh Yi Road in Singapore that looks simply stunning. Designed by Ming Architects, it is flanked by the koi pond and swimming pool in the double volume courtyard that will impress any guest and make this a comfy home for the owners. They decided to break the monotonous atmosphere of a linear house by keeping things simple and ensuring lots of daylight flood the home.
Before reading this article, please submit your information if you are looking to renovate your dream home. We have experience and reliable interior designers, architects and home specialists at your service. Click on the banner and find out more 🙂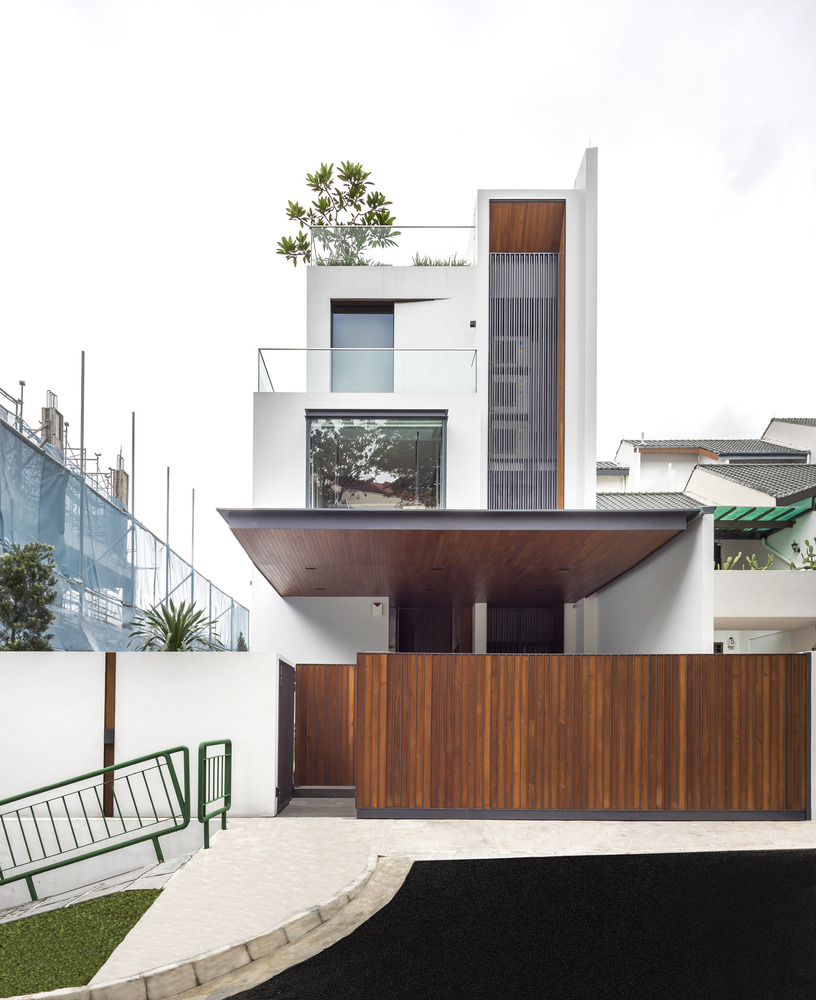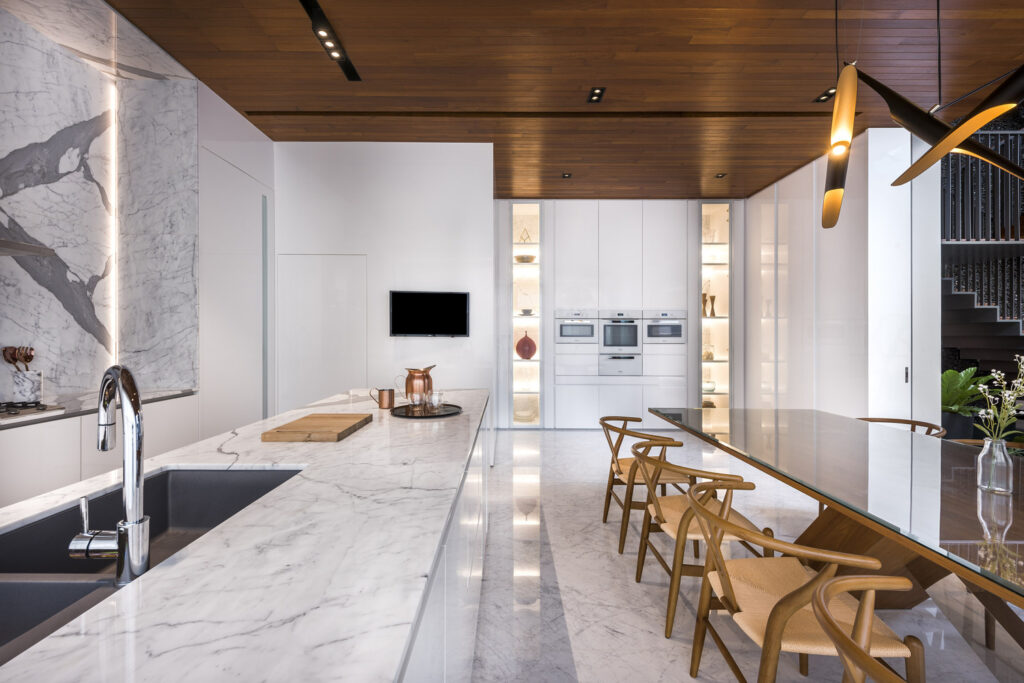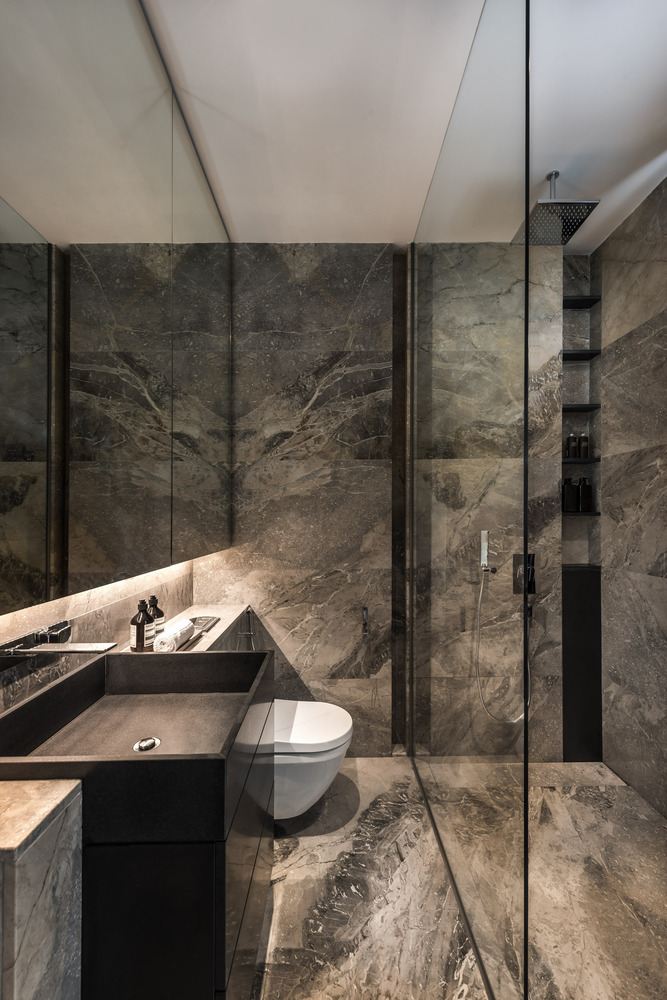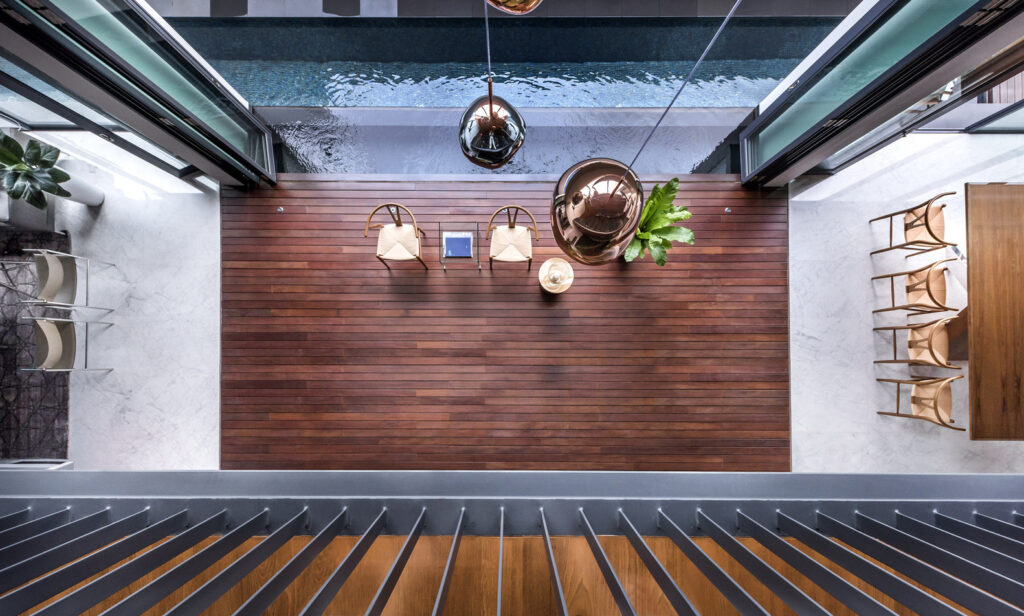 The house is truly a visual delight for the eyes, consisting of layering of spaces which are superimposed over each other. Yet one manages to travel through these spaces seamlessly even though they do not have typical corridors which are achieved by the many folding-sliding doors that can be tucked away. These help to blur the boundaries within spaces as one can communicate effortlessly between the areas.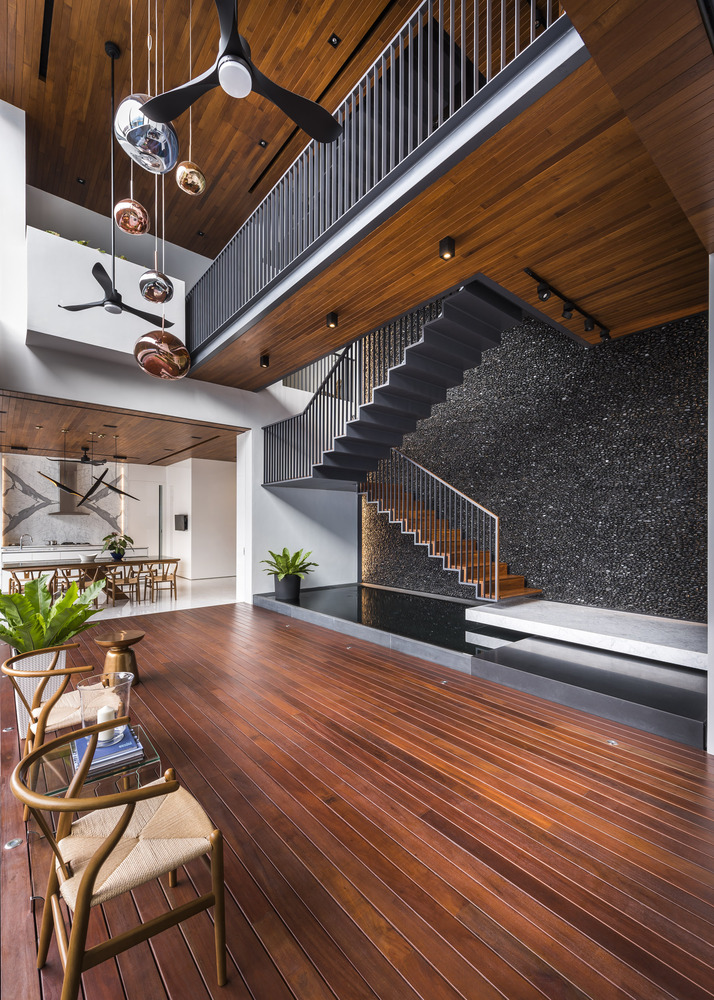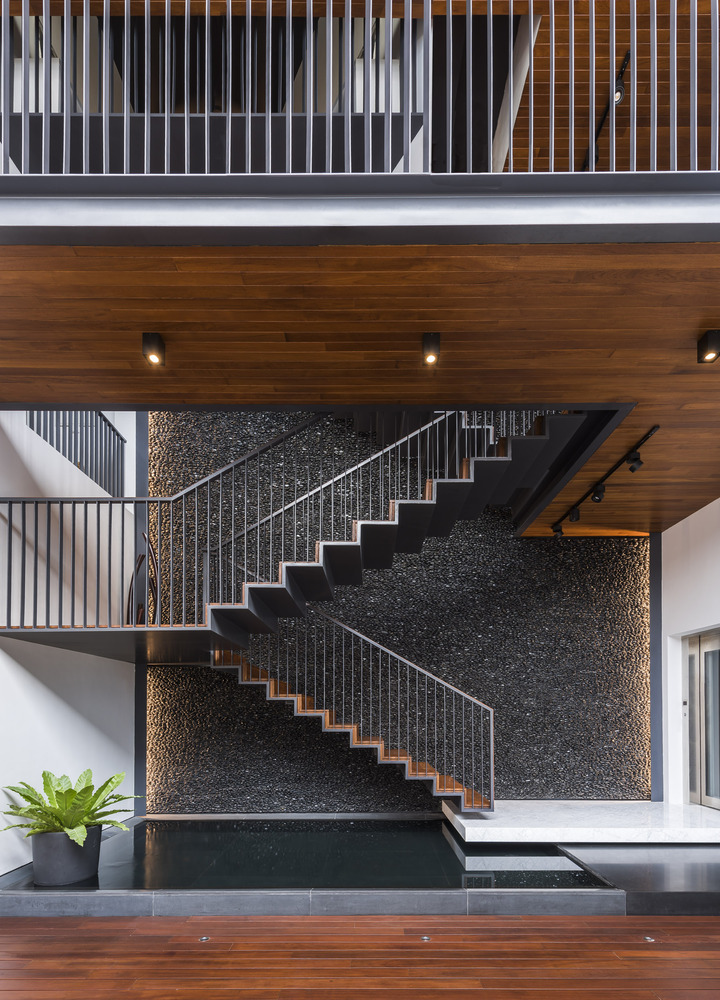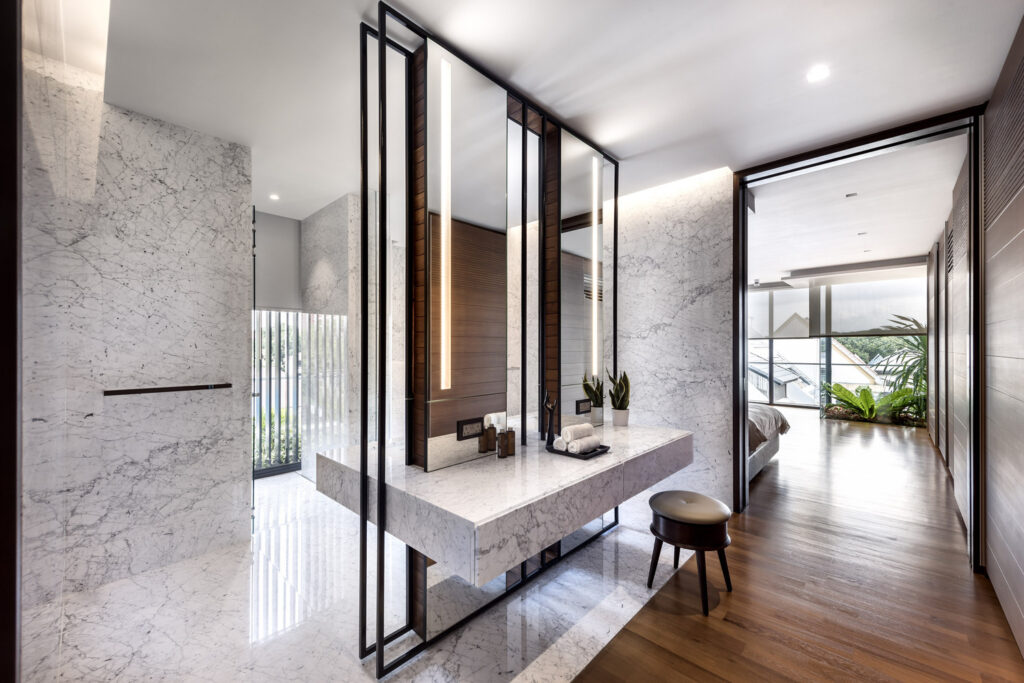 This house is located on a higher piece of ground and consists of three storeys which feature a steel staircase that floats above the koi pond against a feature wall of black river pebbles that makes it look gorgeous. A sleek little bridge over the courtyard enables the front and rear wings of the house to be connected as well.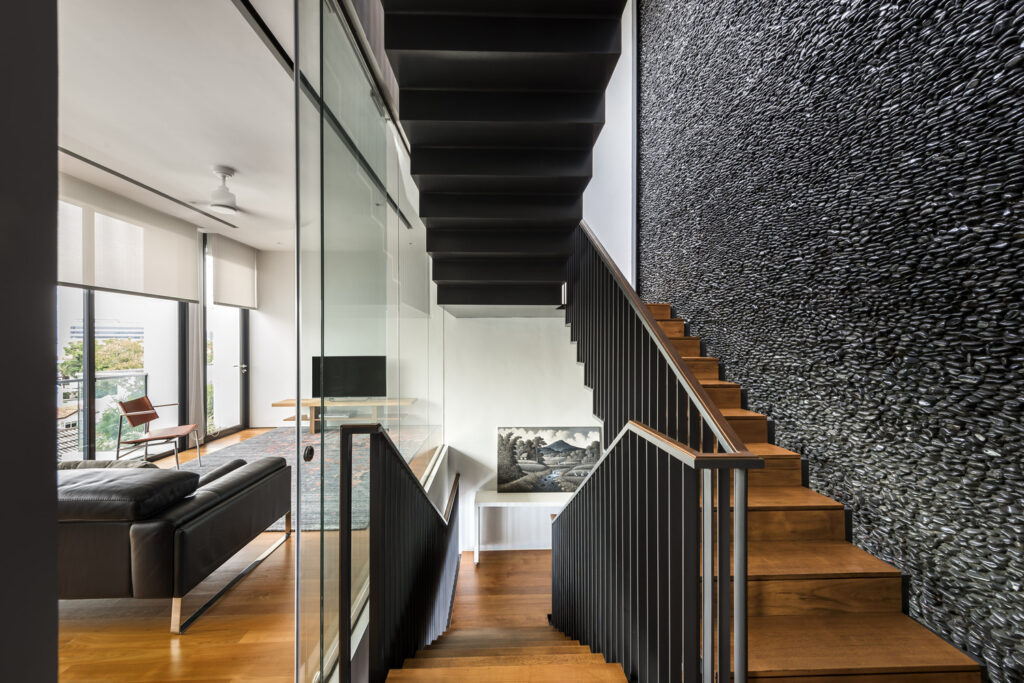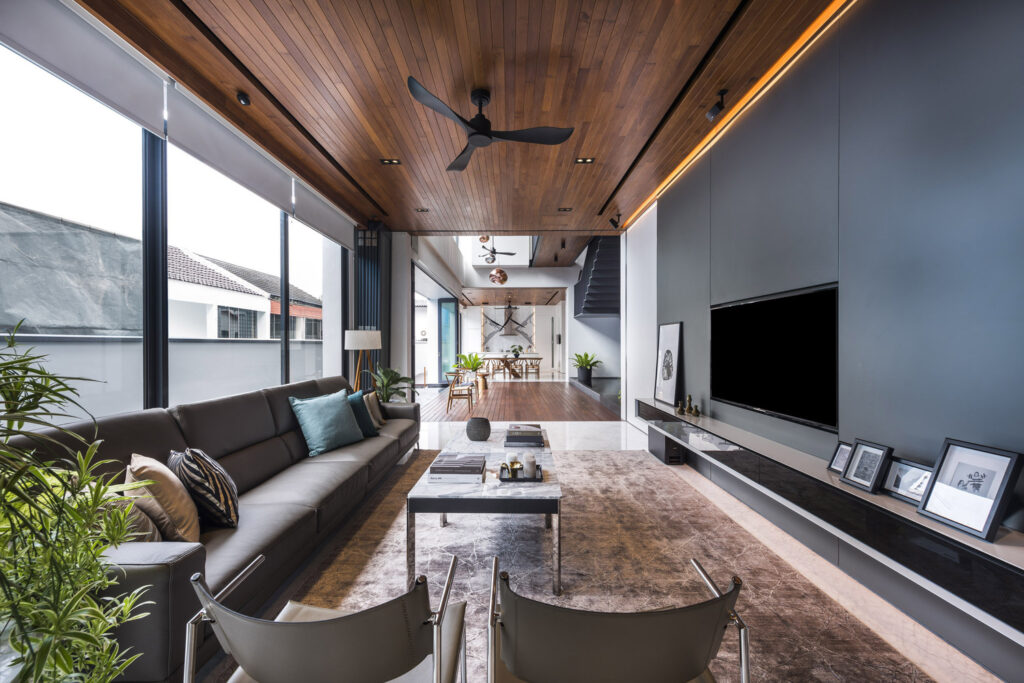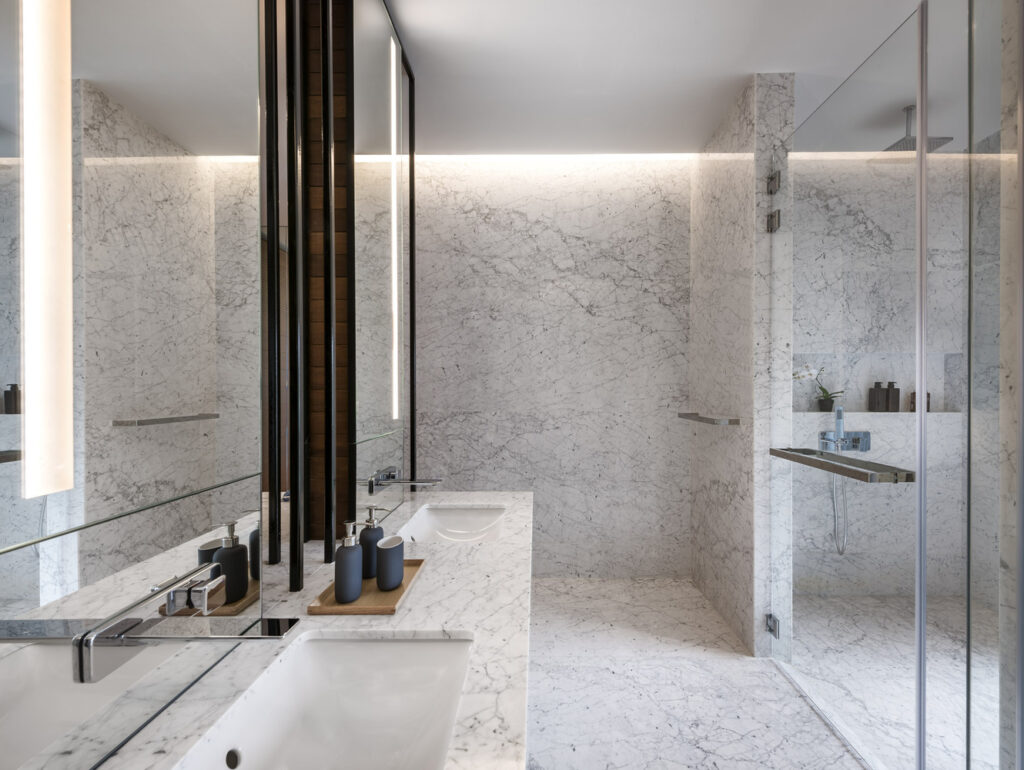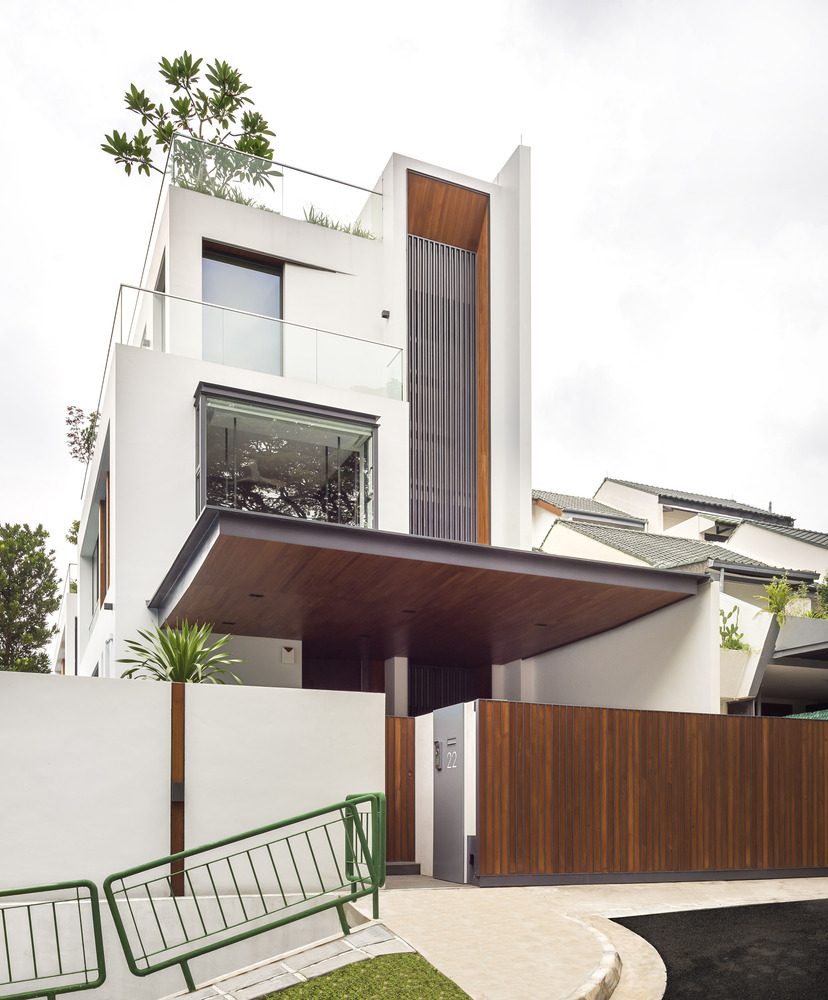 The designers decided to use sleek, robust, linear architecture of varying sizes complemented by balconies and timber screens on its facade. The look is completed with a chamfered wall detail and a simple cool white facade pulls the style together. Meanwhile, warm timber elements soften it for a sophisticated style that is truly timeless.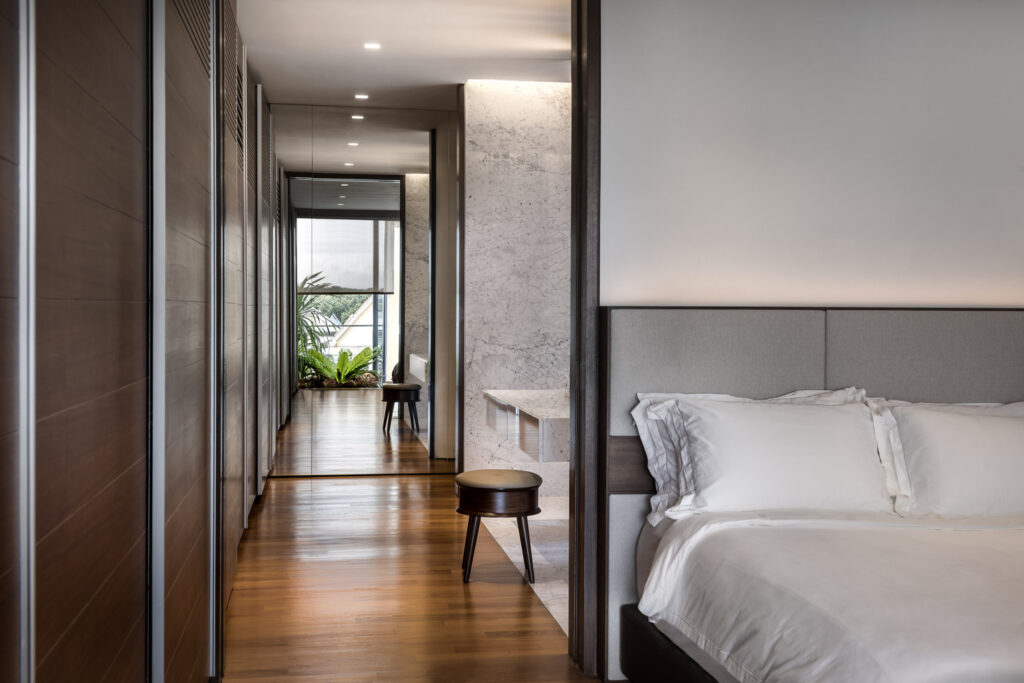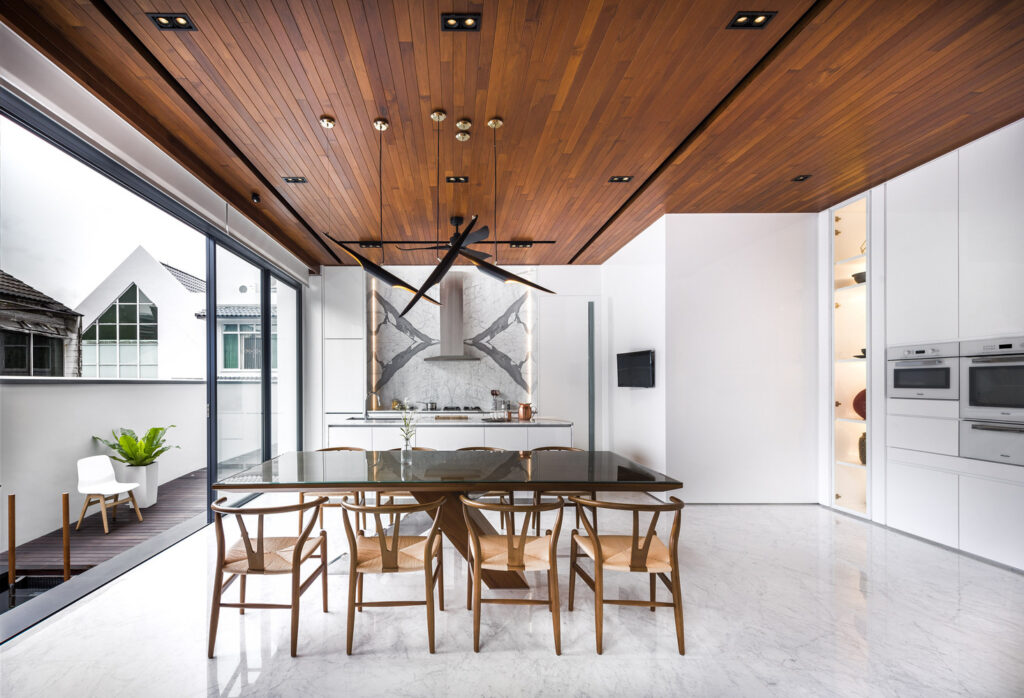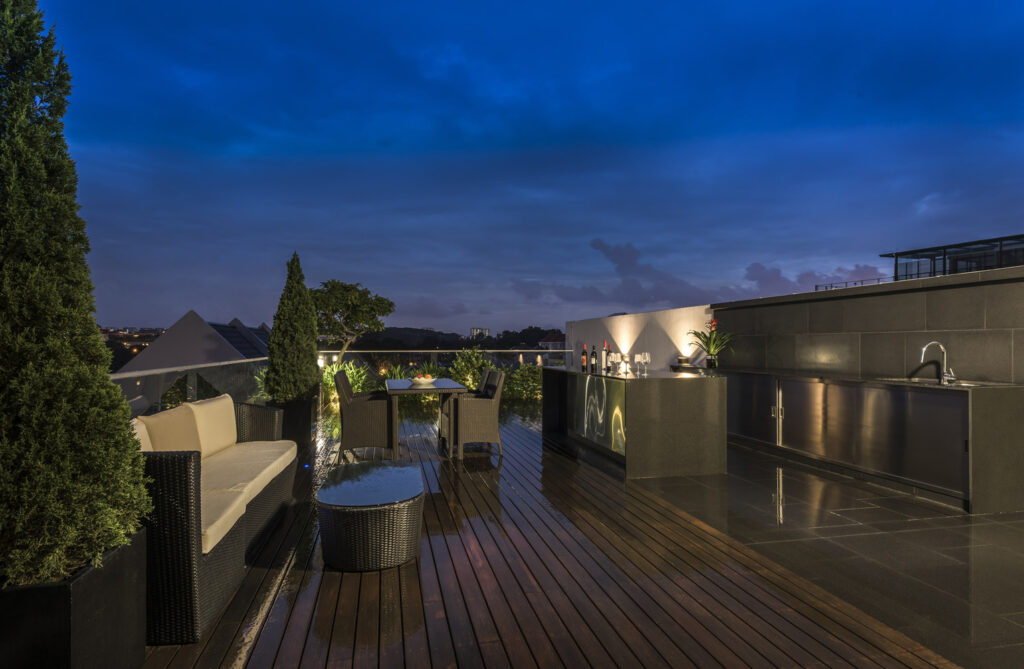 Ming Architects also decided to capitalise on the picturesque view surrounding the house with a roof terrace. The owner, who often has guests over can use this area for entertaining and is truly one-of-a-kind in the neighbourhood.
All images are taken from Ming Architects' website unless otherwise stated.