There are many single-storey terrace houses in Malaysia and while some of them remain the same, Bamboo Courtyard is utterly unrecognisable from its previous incarnation.
Designed by Yong Studio, this residence that's located in Kuala Lumpur has been rebuilt into a modern double-storey family home. It stands out beautifully amongst its neighbours.
Project: Bamboo Courtyard
Designer: Yong Studio
Location: Kuala Lumpur, Malaysia
Exterior Area: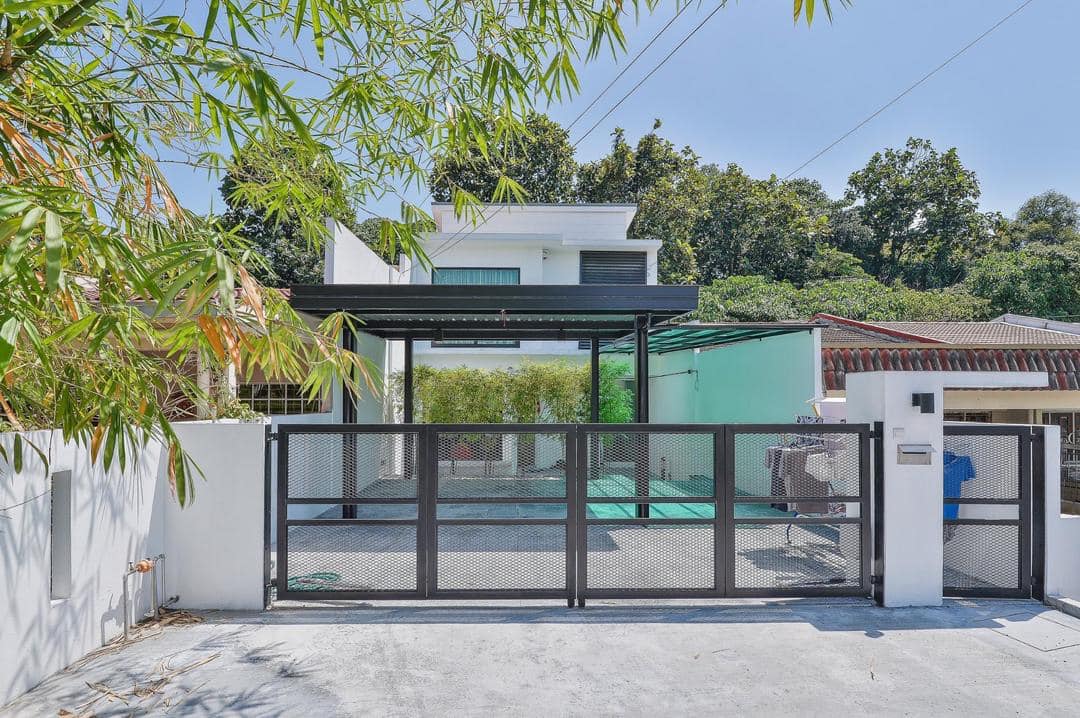 Before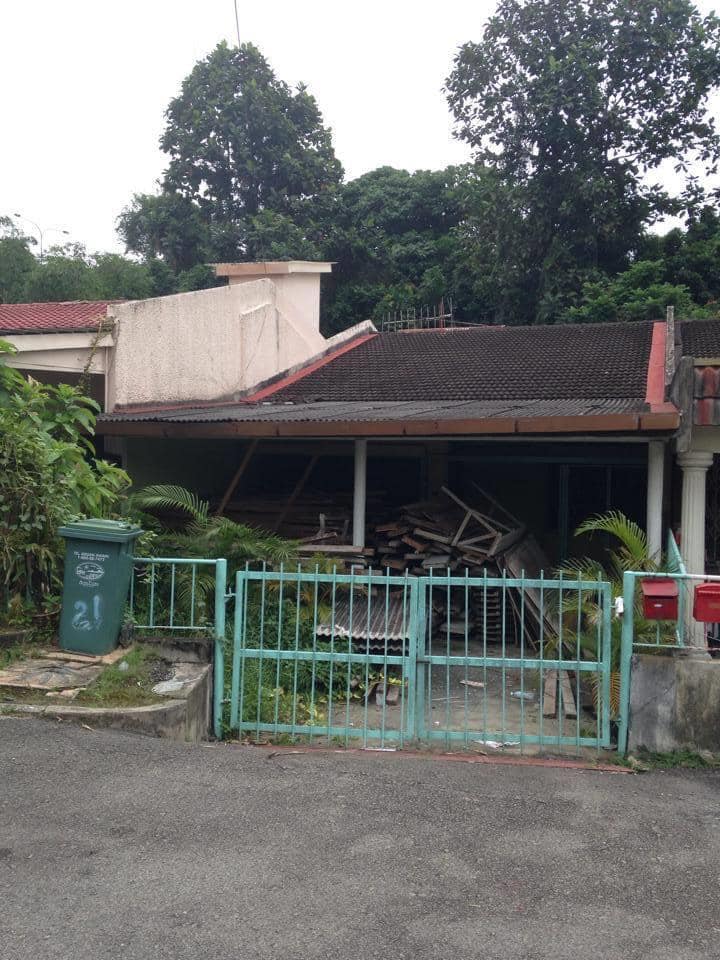 The facade has been transformed with a white palette that's timeless and classic. A shaded porch with tinted glass provides shade and casts interesting shadows.
The courtyard at the front of the house has a row of elegant bamboo trees planted among the pathway of natural stones that lead to the main door. This courtyard adds a layer of privacy and looks good at the same time.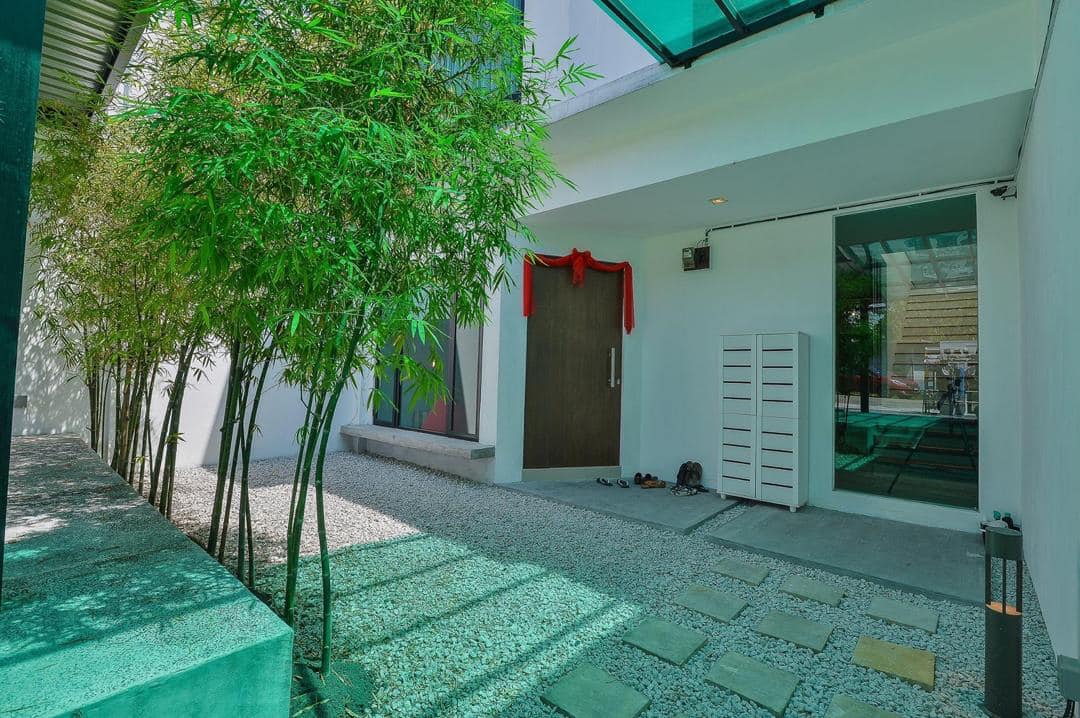 Interior Area: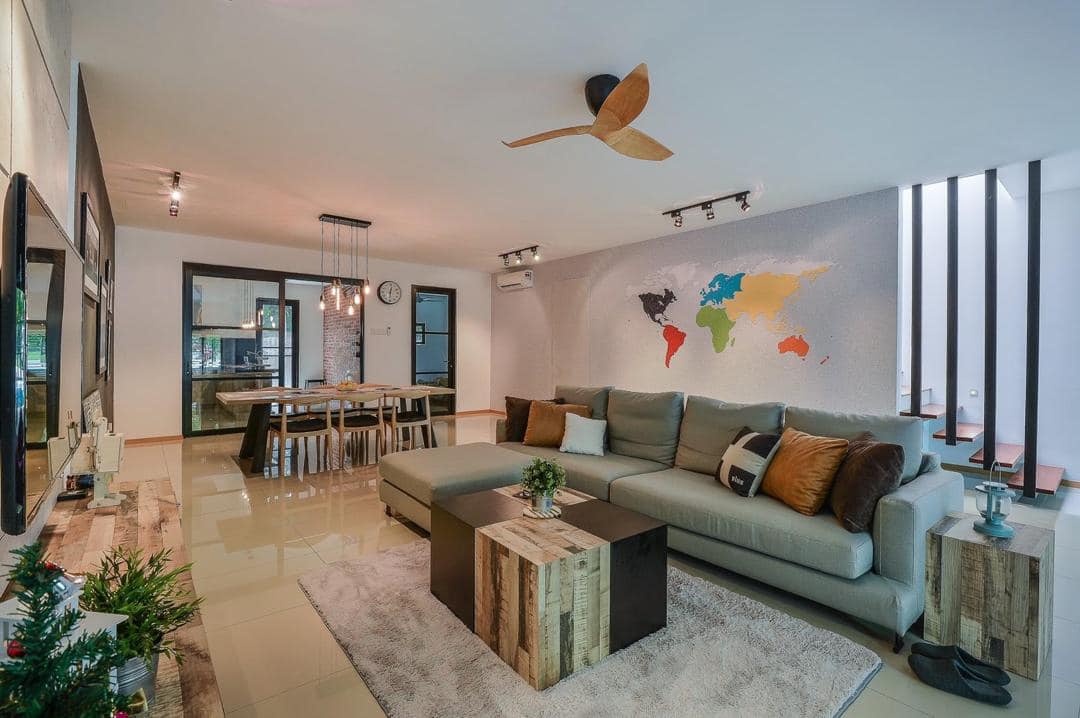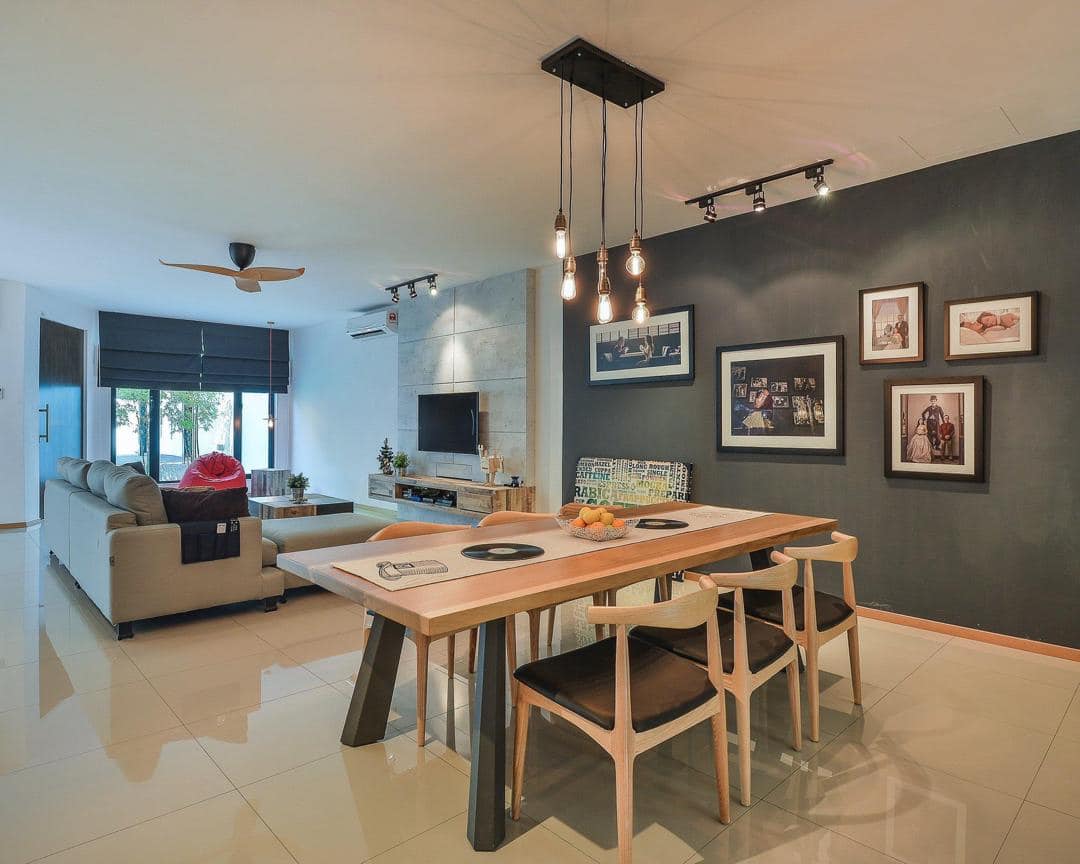 Inside the home, the living room and dining area are connected. The walls are adorned with framed art and on one side, there's a colourful map of the world that adds some fun to the home.
Different types of wood are used for the furniture for a rustic chic effect. The coffee table, side table and TV cabinet looks like it's made out of reclaimed wood while the fan is a sleek, polished wood that is particularly eye-catching.
Dining and Kitchen Area: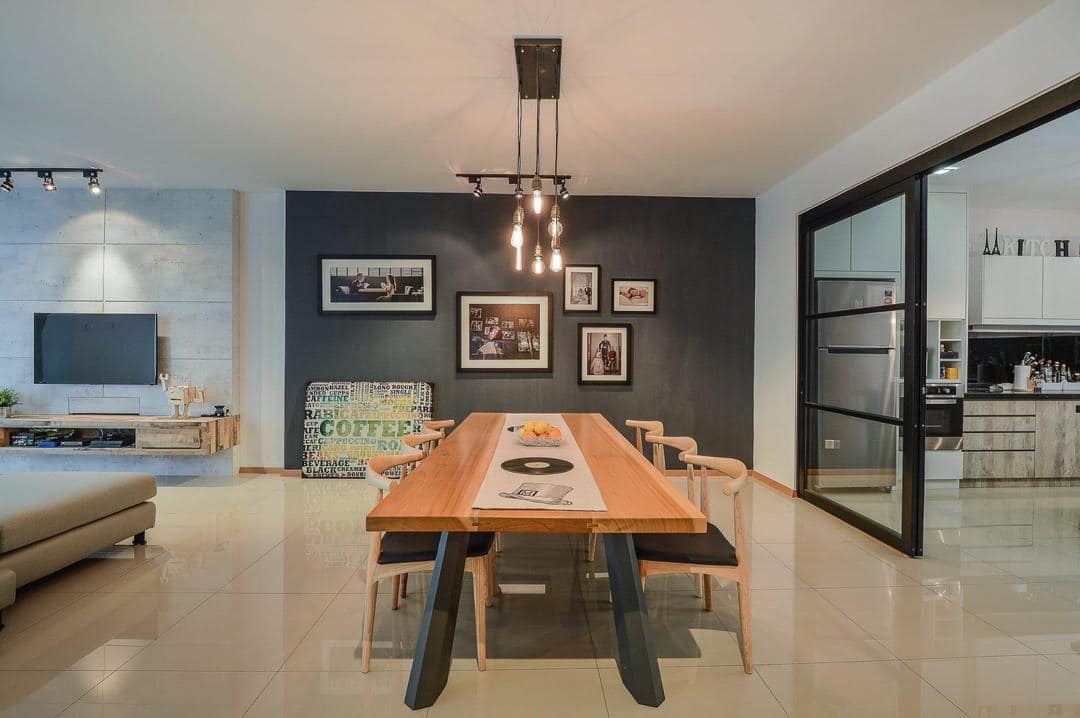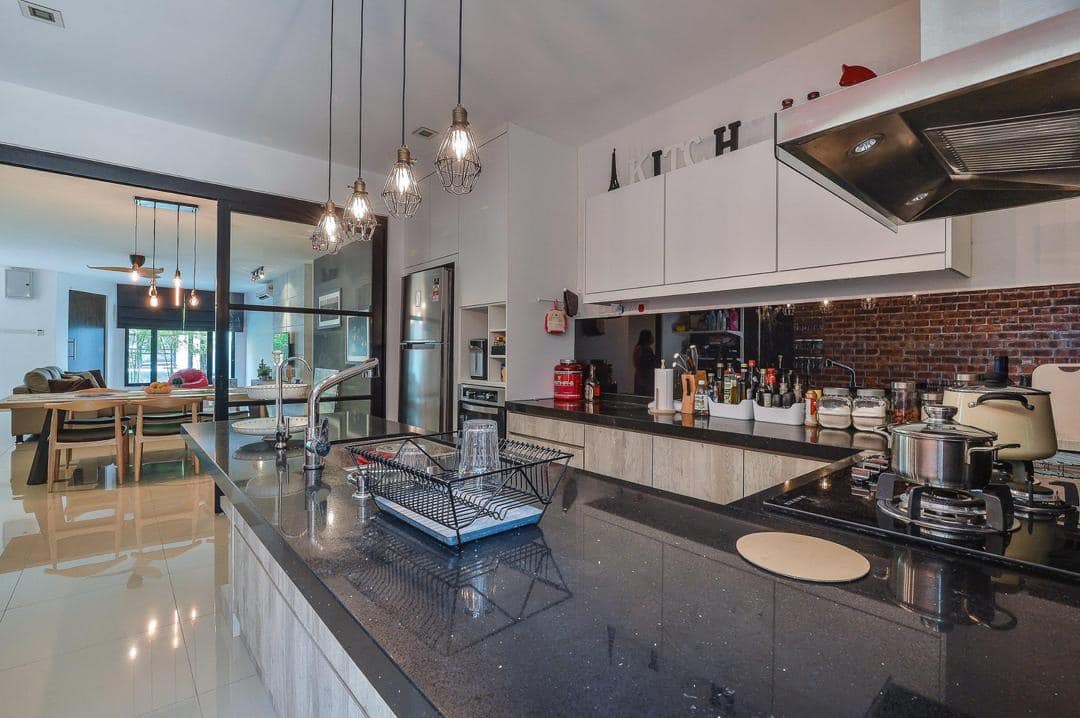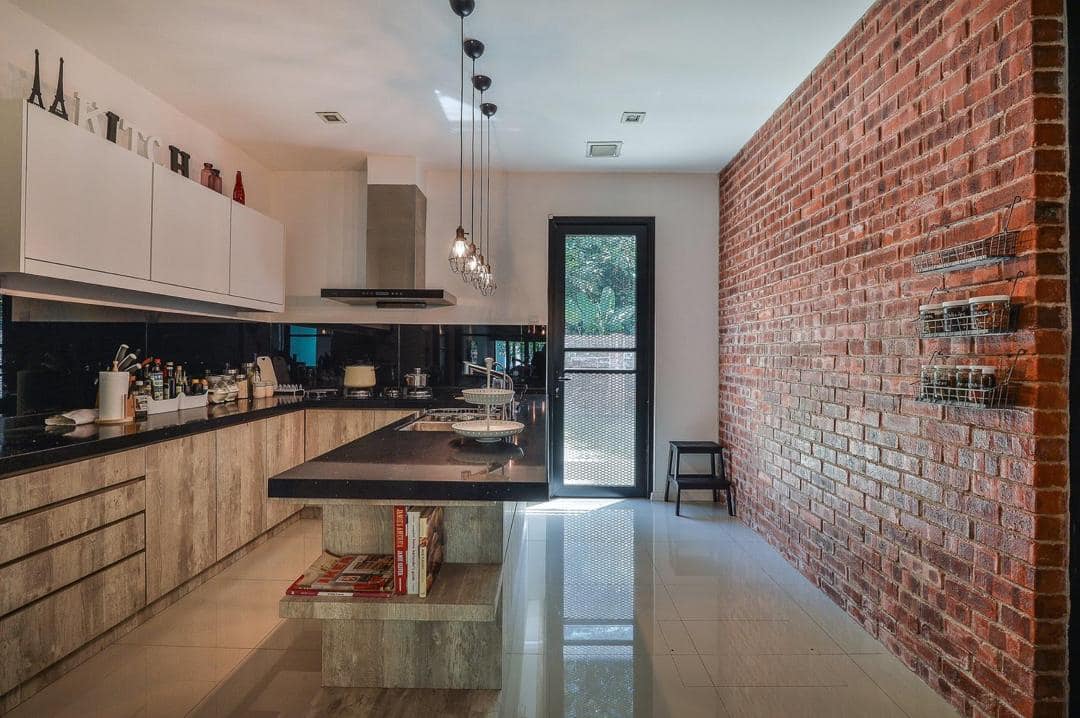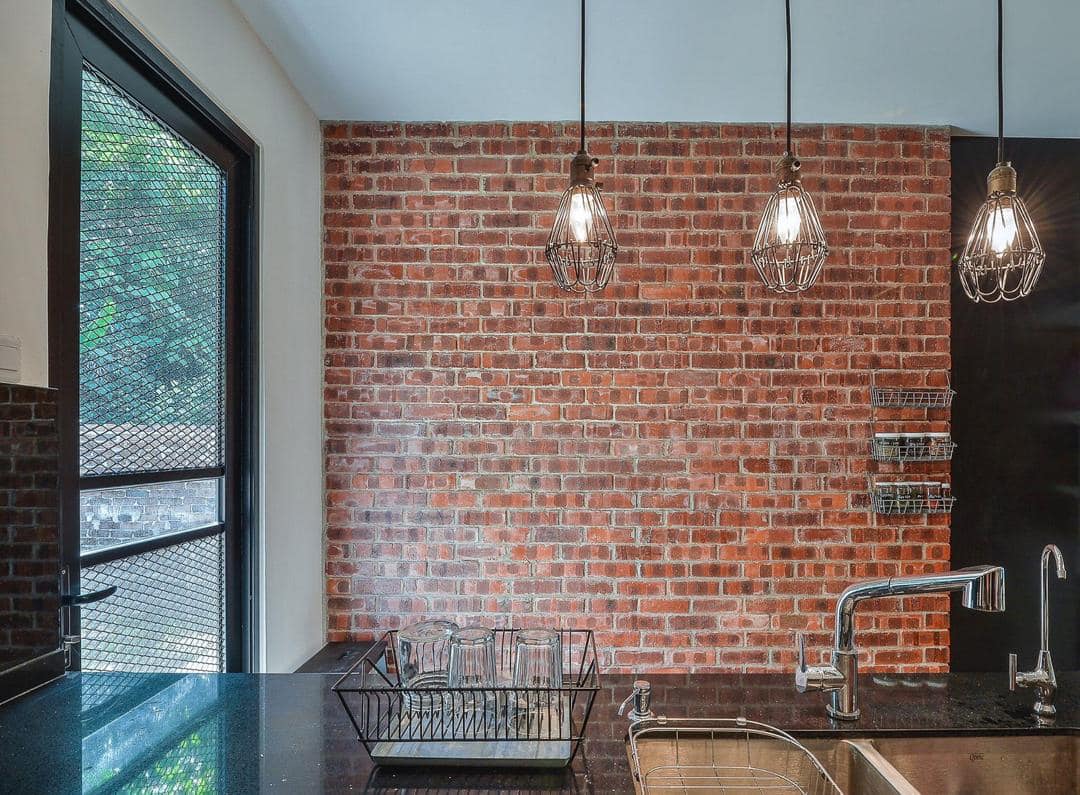 At the back of the home, the kitchen has been redesigned to create a complement of modern and rustic vibes. Exposed red bricks are used for the feature wall in the kitchen which matches well with the old timber laminate finish of the kitchen cabinets. Stylish white cabinets and wire pendant lights give it a modern atmosphere.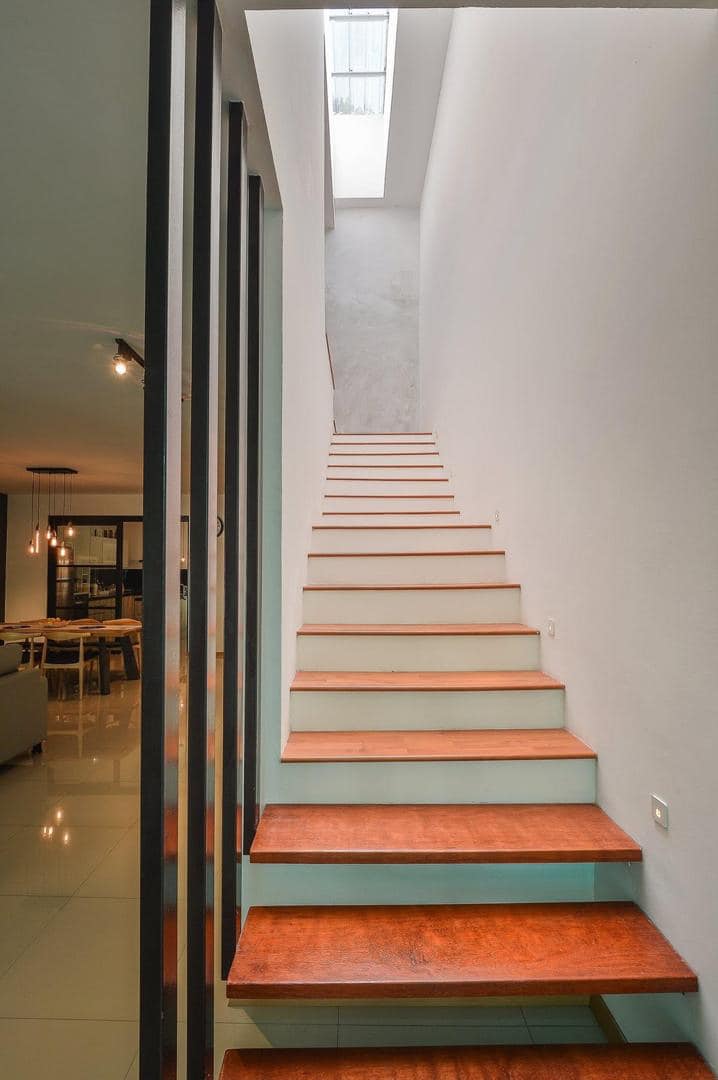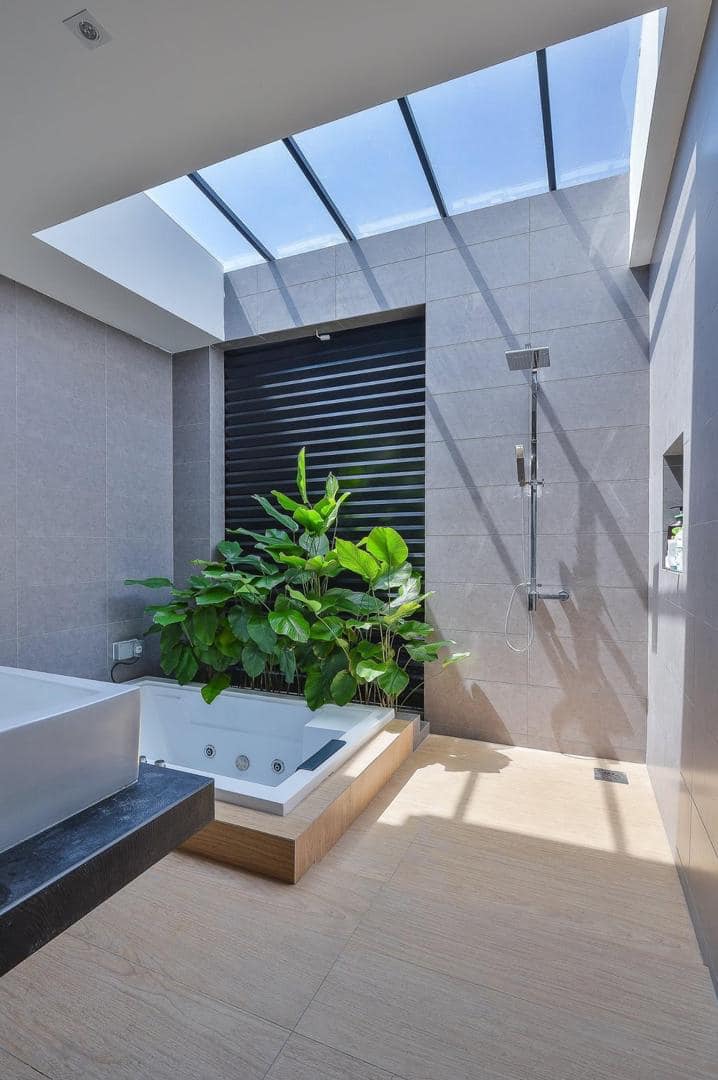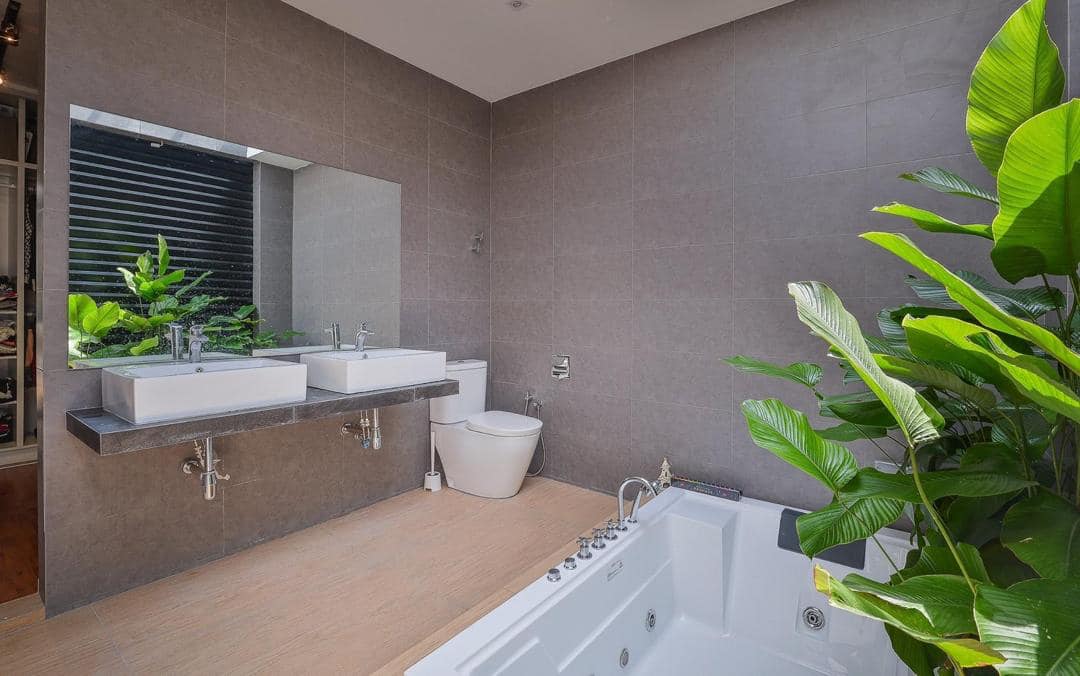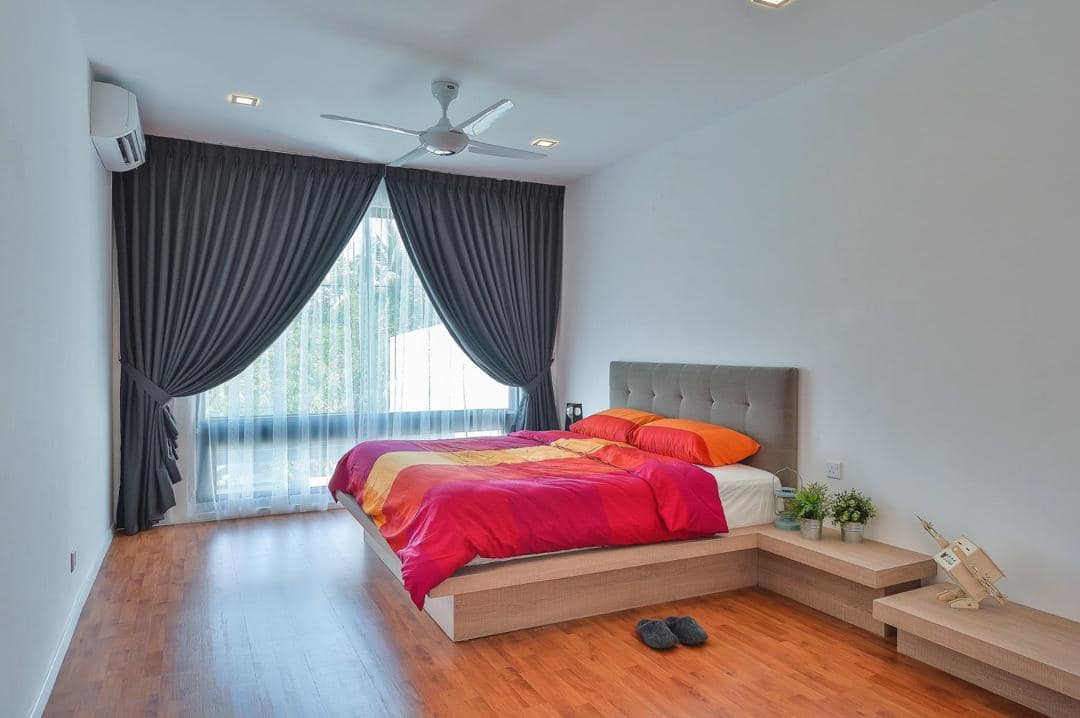 A slim wooden staircase leads to the bedrooms upstairs which are decorated simply with warm wooden floors. There's also a spacious attached bathroom with a hot tub cum bathtub and some plants to liven up the space.
A skylight lets in the natural light and air into the bathroom so it feels like you're surrounded by nature.