Location, location, location. There's no other thing more important than deciding on the location and how the site of your house should be. For 22 Jalan Kembangan in Singapore, it wasn't situated in a very ideal spot which proved to be a challenge to the architects, Timur Designs.
The house was affected by the loud outside noises as it was located at the junction of two busy roads. The Mass Rapid Transit (MRT) tracks were also nearby which added to the noise.
In addition, the western sun shines fiercely on the home, making it rather hot during the day.
Project: 22 Jalan Kembangan
Architect: Timur Designs
Location: Singapore
Exterior Area: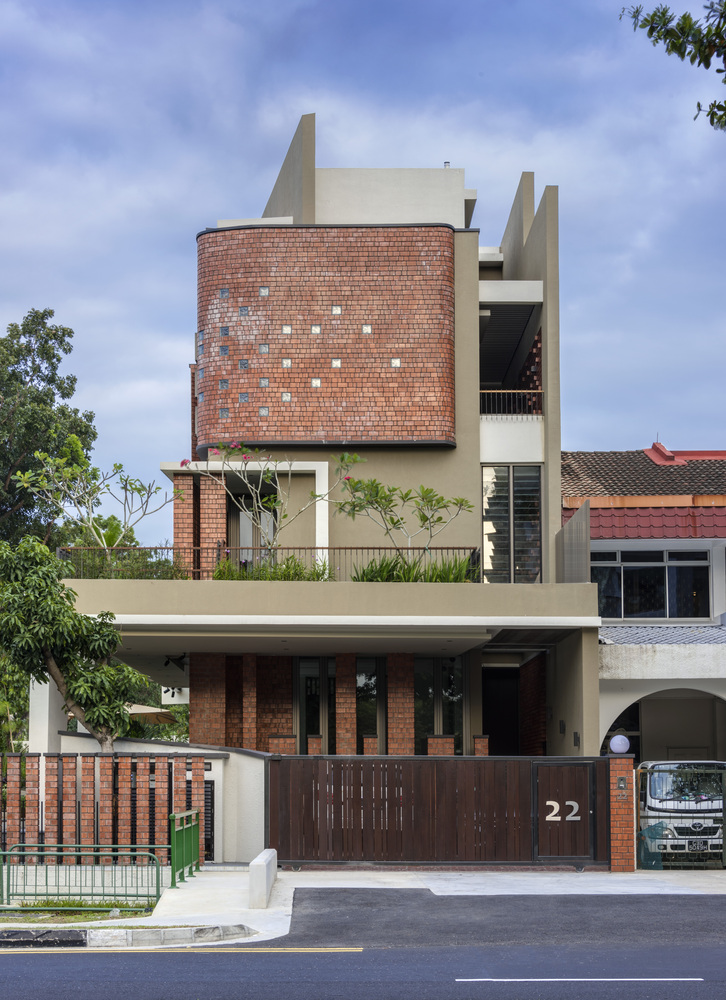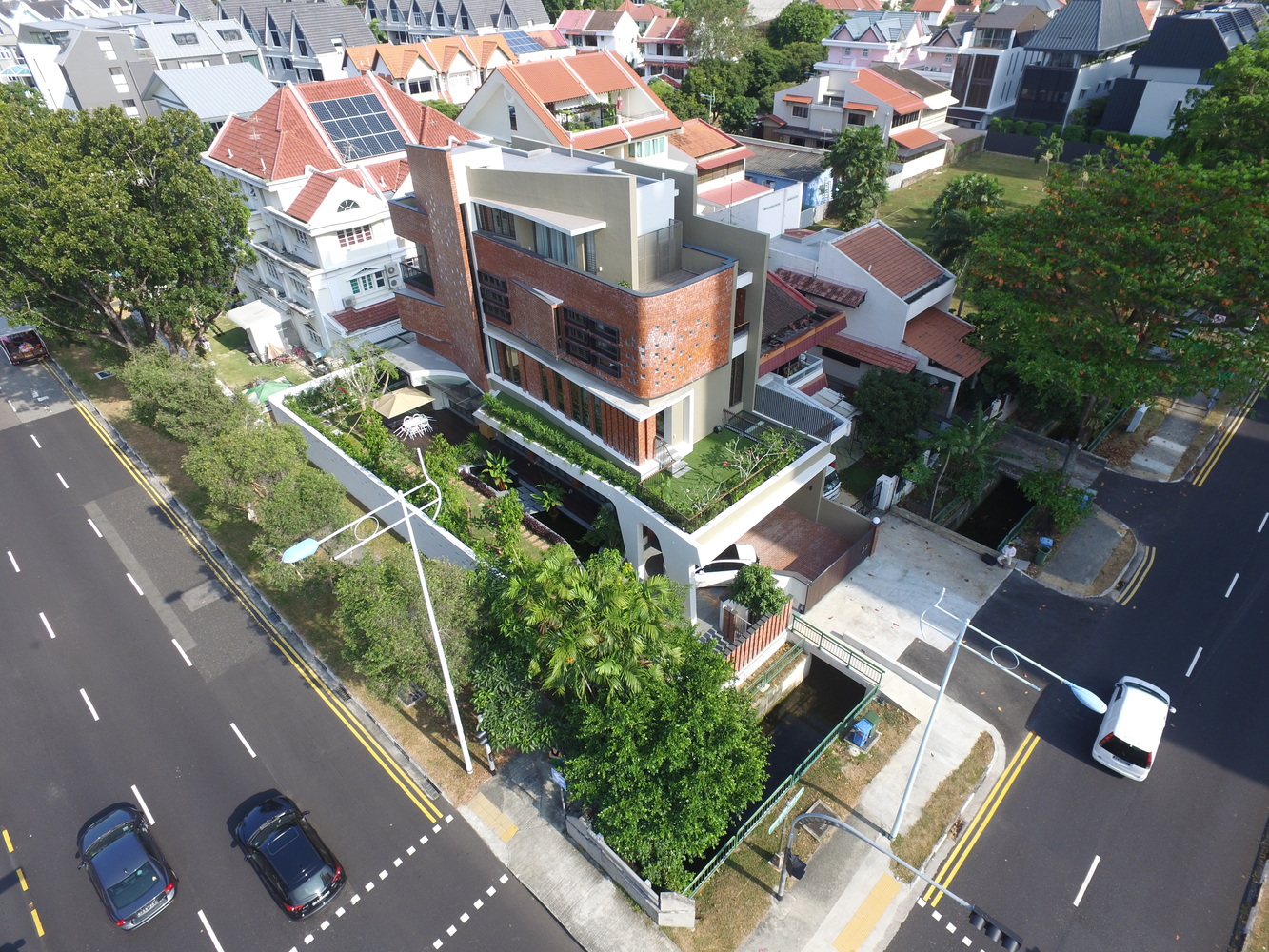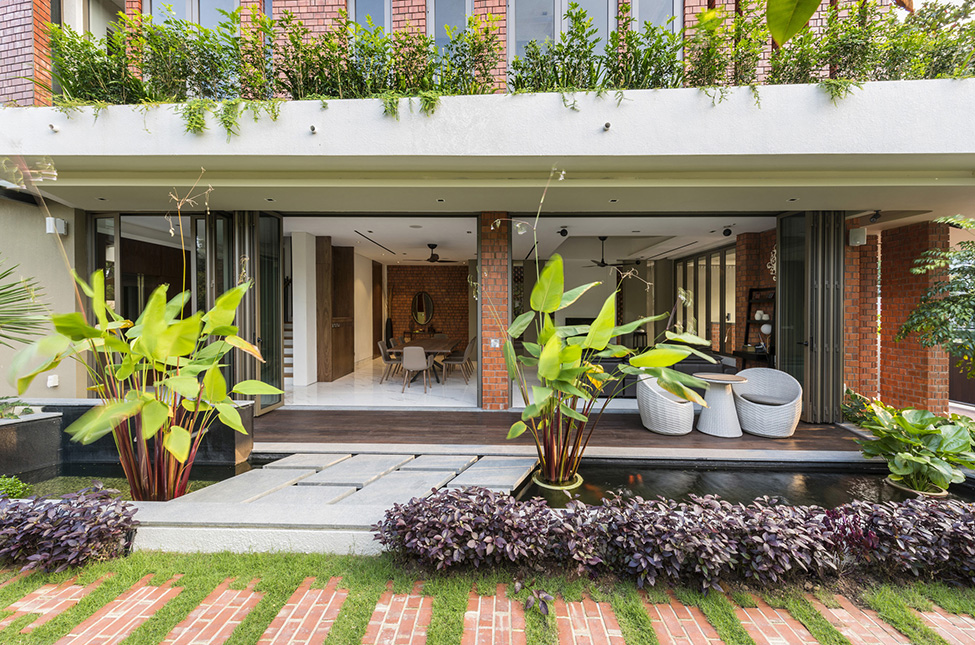 Hence, to solve these two major problems, the architects decided to flip the layout of the semi-detached house inwards. This is achieved by carving out large voids throughout the house and the party wall adjoining the neighbour.
The main material used for the facade is natural bricks that give it more of a closed-up look to protect it from noise and heat. There's also plenty of plants and trees at the sides facing the highways that act as a noise barrier and gives more shade to the home.
Interior Area:

The air wells inside the home allow the house to be filled with natural light throughout the entire four storeys. Windows in each room open up into the large air wells for better circulation and the facade blocks out the heat and noise. These voids also make the home seem more spacious than it really is.

The brown bricks are used throughout the house that's part of its theme. Other natural materials are used to complement the bricks and make the house look more modern.
More greenery is also seen inside the home, to liven up the ambiance and for a fresher aesthetic.
All images are taken from Timur Designs unless otherwise stated.
Interested for more amazing house designs? Check out our collection of house design articles now.