Do you want to create a luxurious and sophisticated atmosphere in your living room? If so, consider investing in a leather sofa. With their classic looks, durability, and timeless designs, it's no wonder that leather sofas have become one of the most popular pieces of home furniture. The sofas add to the beauty of your house, and nothing in the house can provide as much comfort as a sofa does.
Now, the question arises where to find the perfect sofas for your Malaysian home? So for your ease, we found you the best leather sofas in Malaysia. In this article, we'll explore the different styles of leather sofas available and their features that perfectly suit your living room and help you have a great cuddling time with your partner.
Features of a Good Leather Sofa
Before buying the best sofa for your home, there are some features that you need to know. You should buy a sofa only if it has these features. 
A leather sofa should maintain its identity. It should be made of the best quality leather that lasts for a long time and doesn't peel off easily.
If you're not sure whether the leather used in your sofa is genuine or not, there are three things that indicate that the leather is genuine. 
A leather sofa is usually hypoallergenic. A person who suffers from different allergies can also keep a leather sofa in his house.
A leather sofa is always sleek and elegant in appearance. Due to the best quality material, it increases the luxuriousness of your house.
The best leather sofa should be stain resistant. The tanning process used in the manufacturing of leather sofas makes them resistant to different kinds of stains.
Our Selection of 7 Best Leather Sofas in Malaysia
This sofa is a product of the brand Rustica. It is a luxury brand that appeals to a multigenerational and mixed-gender clientele and has a distinctly European sensibility and great global recognition.
The full thick leather L-shape sofa is designed to fit well with your furniture with its classic orange design. The color has its own charm and doesn't need any embellishment. This sofa, while providing you with a comfy spot, also allows you to elevate the beauty of your home and goes well with any kind of furniture.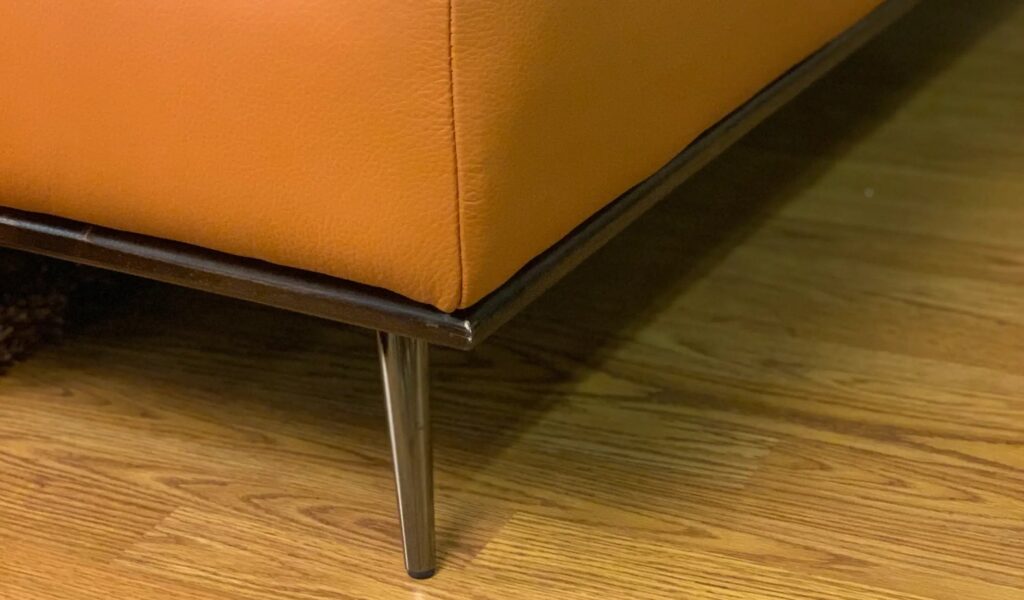 Here are the specifications of the leather sofa that will make you decide that this is the best choice for your living room.
Its seats are made of full thick leather and filled with highly resilient foam that makes it soft and comfortable.
A one-piece solid wood base and a sleek, elegant chrome leg that lifts the seat together produce a modern aesthetic.
If you are not a fan of orange color, it allows you to opt for different colors too including dark grey and silver grey.
It has wide seats with a lot of surface area and an adjustable headrest that is designed to ensure your comfort.
Visit them via:
Website | Facebook | Instagram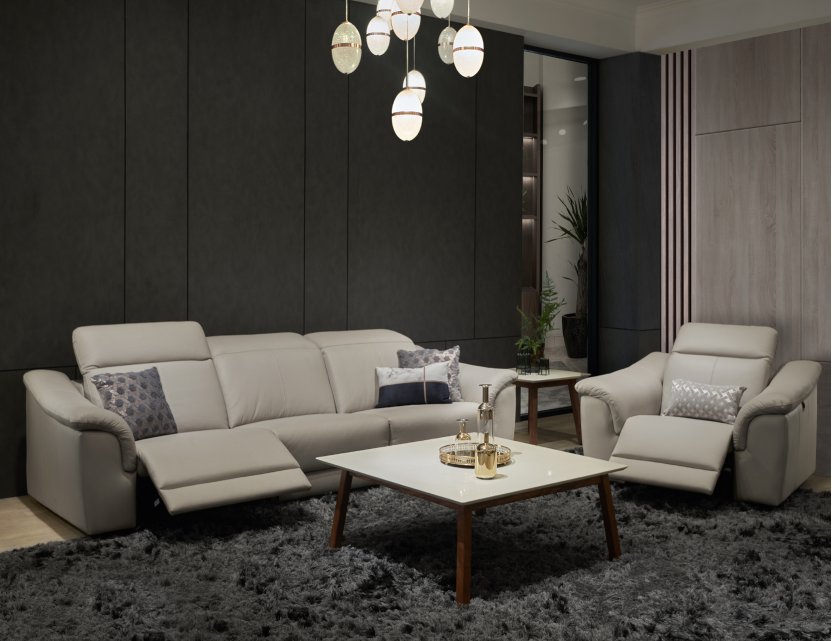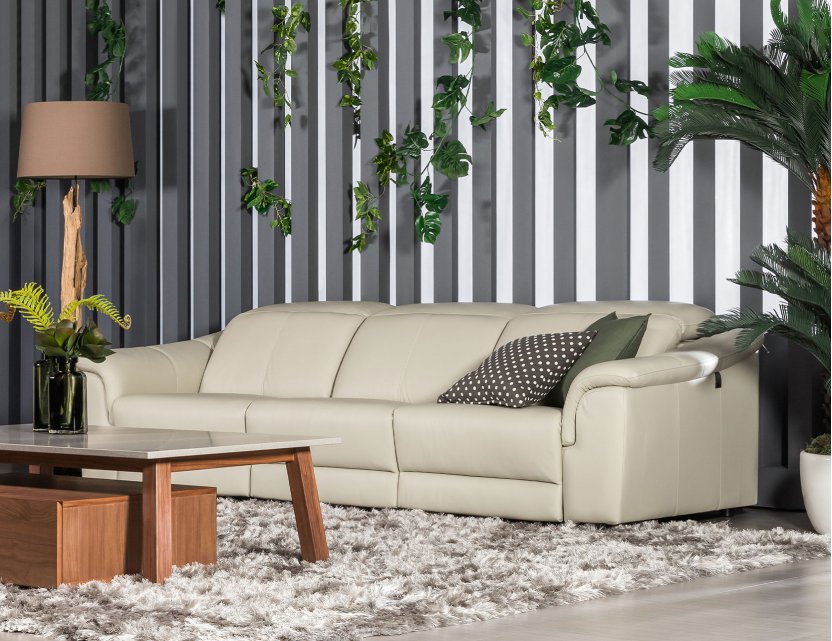 This sofa is the best choice among the leather sofas at Cellini. Cellini is known for its most durable furniture that stays good for a long time. The Plume Motorised Sofa comes with three options. You can have it as a one-seater, two-seater, or three-seater.
This sofa is loved by a lot of homeowners due to its following jaw-dropping features.
It has large, soft, and padded seats with more depth and width that make you able to sit and lie on it comfortably.
It has slim armrests that add to its luxurious design and makes customers attracted to it.
Its most distinctive function is its reclinable seats. This reclinable function allows you to extend your legs and let them rest in any position you want.
You can easily adjust the angle for your legs with the buttons that are located on the inside of the armrests.
It also has an adjustable headrest that allows you to set the preferred angle for resting your head.
Visit them via:
Website | Facebook | Instagram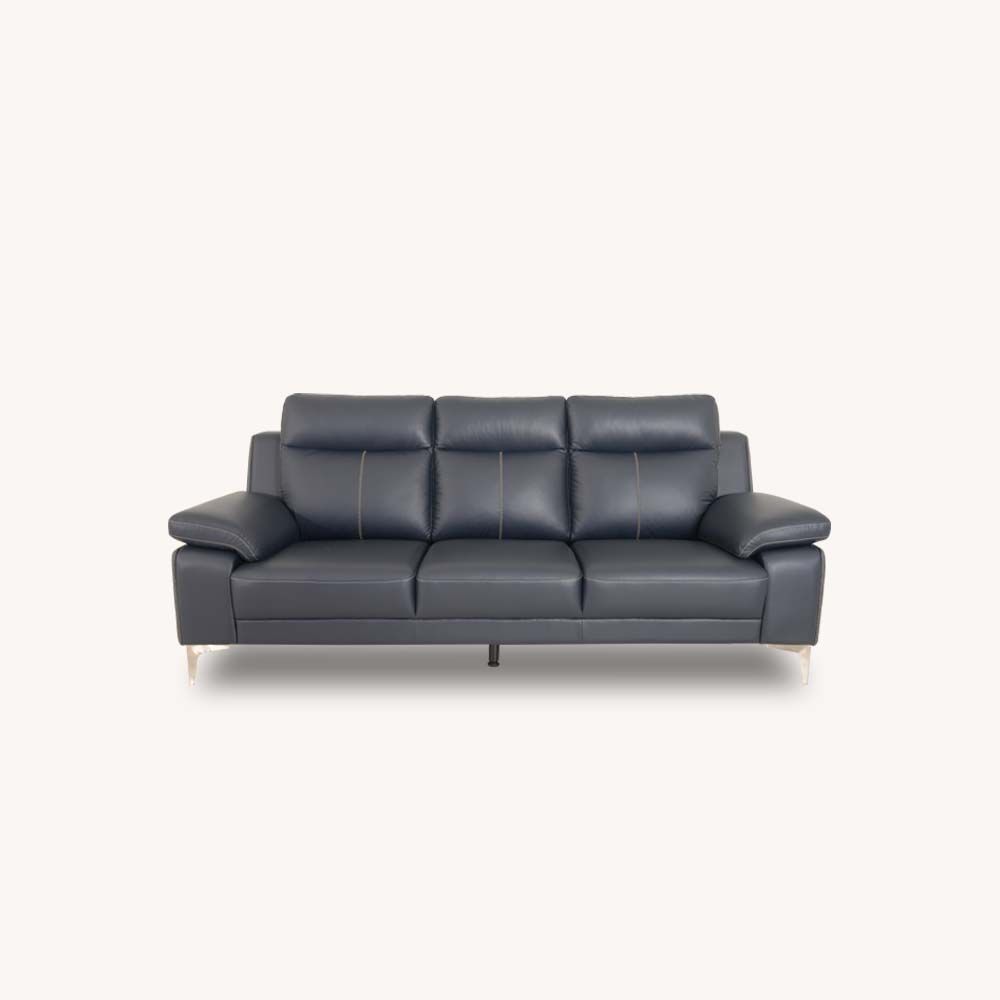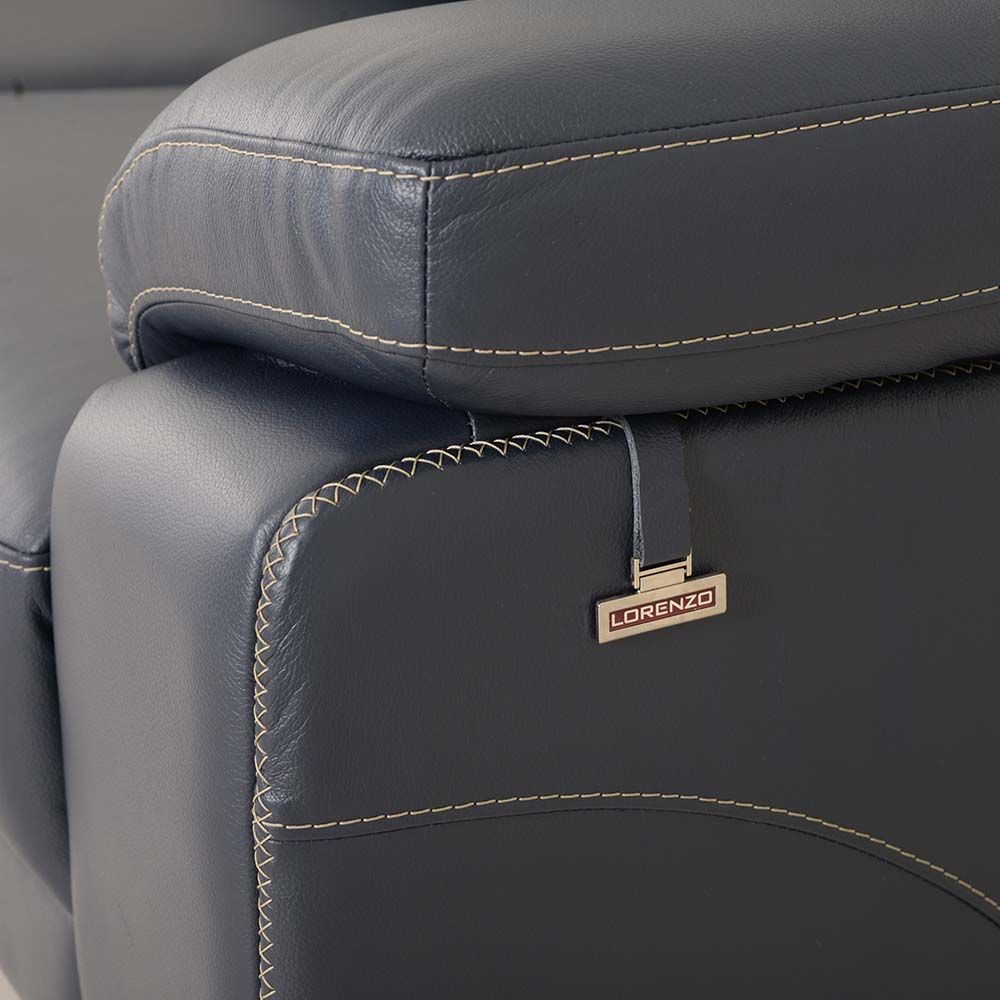 This simple yet elegant-looking sofa is a product of Lorenzo. It is a branded furniture retailer that promises to serve you with excellence. Their vision is:
"To be a leading lifestyle furniture provider, enhancing living concepts for every home."
This leather sofa has all the features that one looks for in a sofa. It is a 3 seater sofa, but you can also get the same design in 2 seats and 1 seat version. It is a reliable sofa that allows you to spend your days with a cozy and pleasant feeling for many years.
It is made of luxurious and premium Italian leather that is designed in such a way that this sofa can fit in a room of different styles.
Its plush cushions are extremely soft and it gives a soothing feel to everyone who sits on it.
Its frame is made of the best quality kiln-dried wood, which makes it a lot more sturdy and durable.
One of the best things about this sofa is that it provides you with plenty of color options including fresh and bright colors as well as dark and dull colors. You can choose the color according to the aesthetics of your living room.
Visit them via:
Website | Facebook | Instagram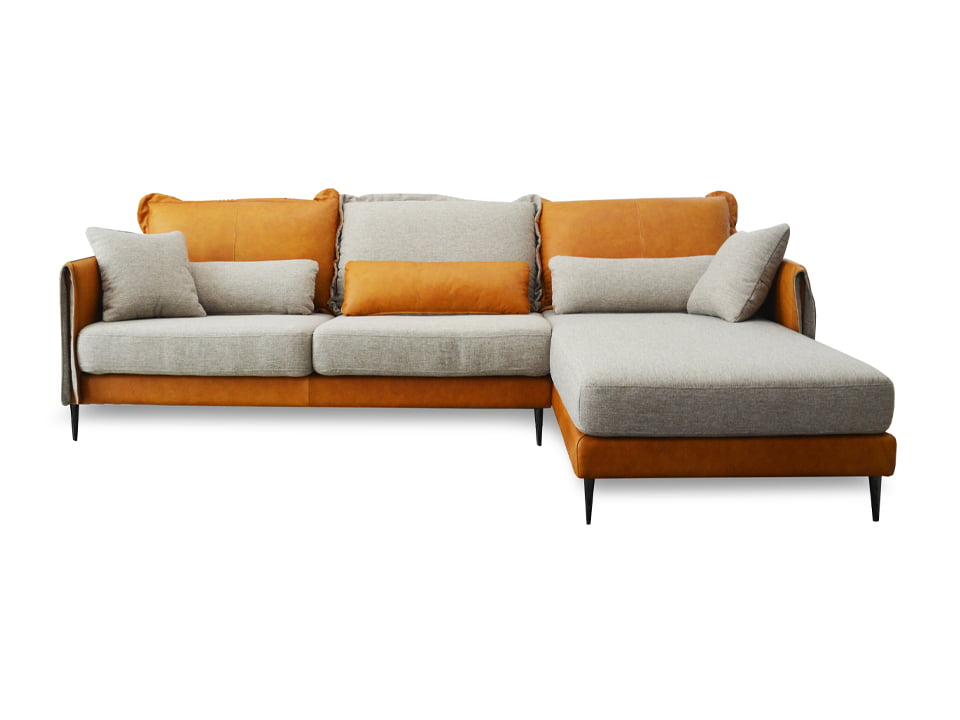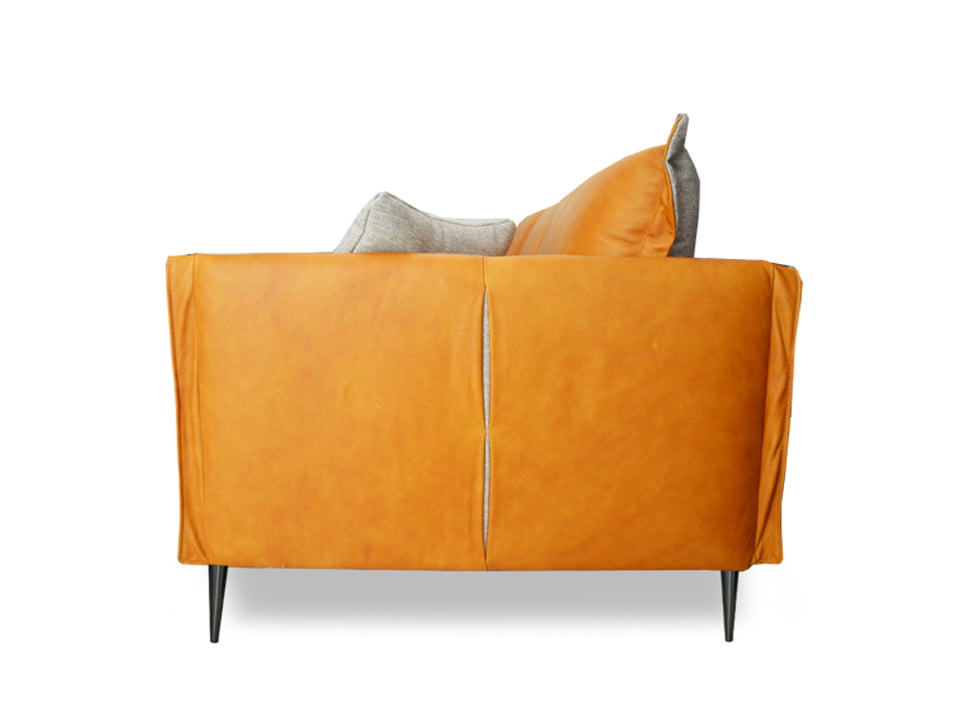 The fourth leather sofa on the list is a product of Zolano. It is a furniture manufacturing brand that is helping people improve their living standards. It is their mission to create value in every living space and make every home comfortable and warm. Sofas are the most essential part of the living room. Therefore, their wide range of luxury Italian sofas is designed to make your house perfect.
The Canzano leather sofa is an L-shaped 3-seater sofa with the following features.
It has the softest seats that make you feel like heaven when you sit on them. The softness creates a peaceful effect that you will start dozing off as soon as you lie on it.
It is made with everyone's favorite color combo of grey and orange.
It is a simple and decent-looking sofa but still, it doesn't need anything to enhance its beauty.
Visit them via:
Website | Facebook | Instagram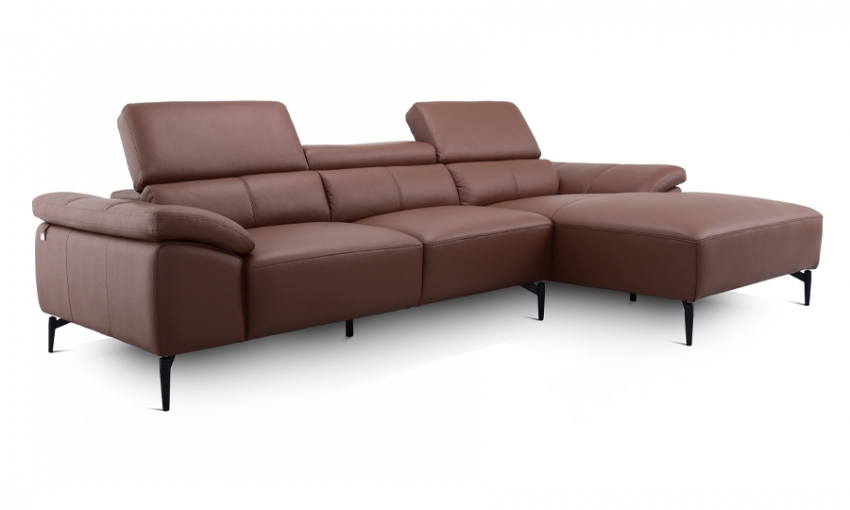 The next sofa on the list belongs to the brand Future. Future is Malaysia's leading sofa manufacturer. It is popular due to its reliable and best quality sofa sets, which are loved by people worldwide. They have a wide range of sofas made of genuine leather that is available in a variety of sizes.
The sofa from Future that is included in our list is an L-shaped sofa that has an adjustable headrest. You can decide which angle of the headrest suits you the best, and you can maintain it accordingly. There are a lot of other features that make this sofa a good choice.
This sofa's appearance shows that the manufacturer didn't compromise on the quality while making it. It is made of cowhide thick leather that allows the sofa to stand out in the room.
Its seat is made of HR foam which makes the seat very soft and spongy.
It is a high-quality sofa that is made of zigzag springs that provide increased comfort as compared to other sofas in the market.
Visit them via: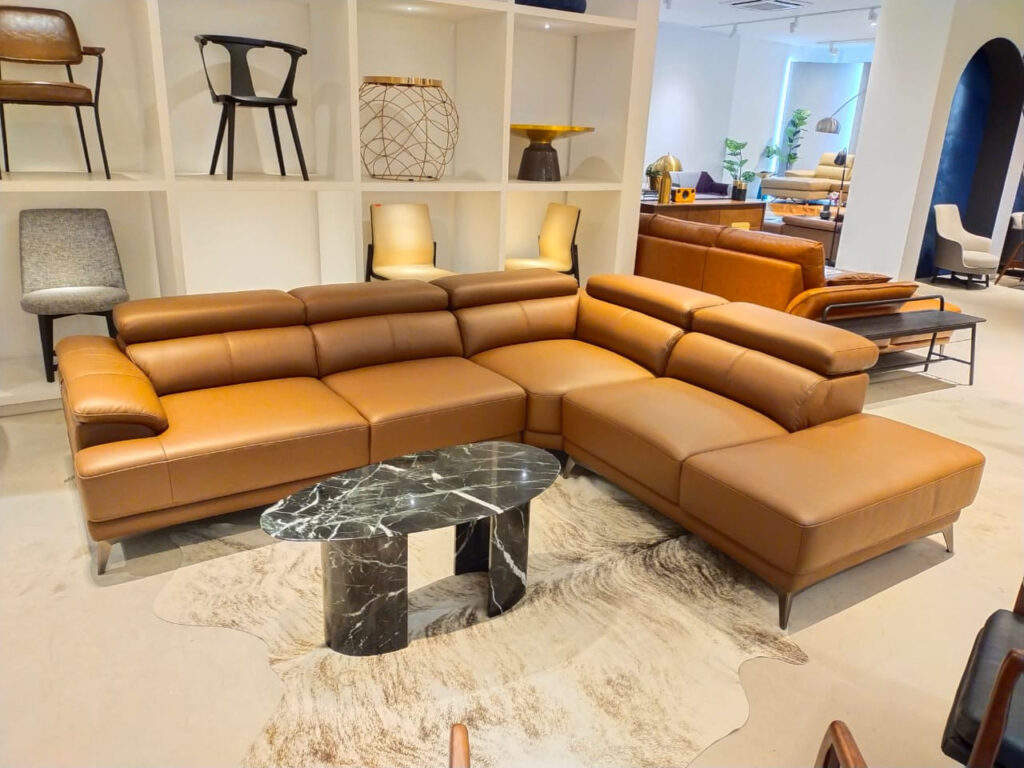 The Bison Leather Corner Sofa is the product of a home decoration and furniture brand called More Design. This is an L-shaped sofa that is made to fit in the corner of your room. It is made of thick Italian leather and is available in different sizes.
Other features of this sofa that allow it to get on your wishlist are as follows.
This sofa has a 180° non-locking adjustable headrest that is made solely for your comfort.
Its cushions have a double zigzag spring base that makes it the comfiest sofa out there.
Its frame structure is made of the best quality "Meranti Wood" while its legs are made of stainless steel which allows you to keep it anywhere without damaging it.
This sofa also provides custom color options so you can find all your favorites in one sofa.
Visit them via:
Website | Facebook | Instagram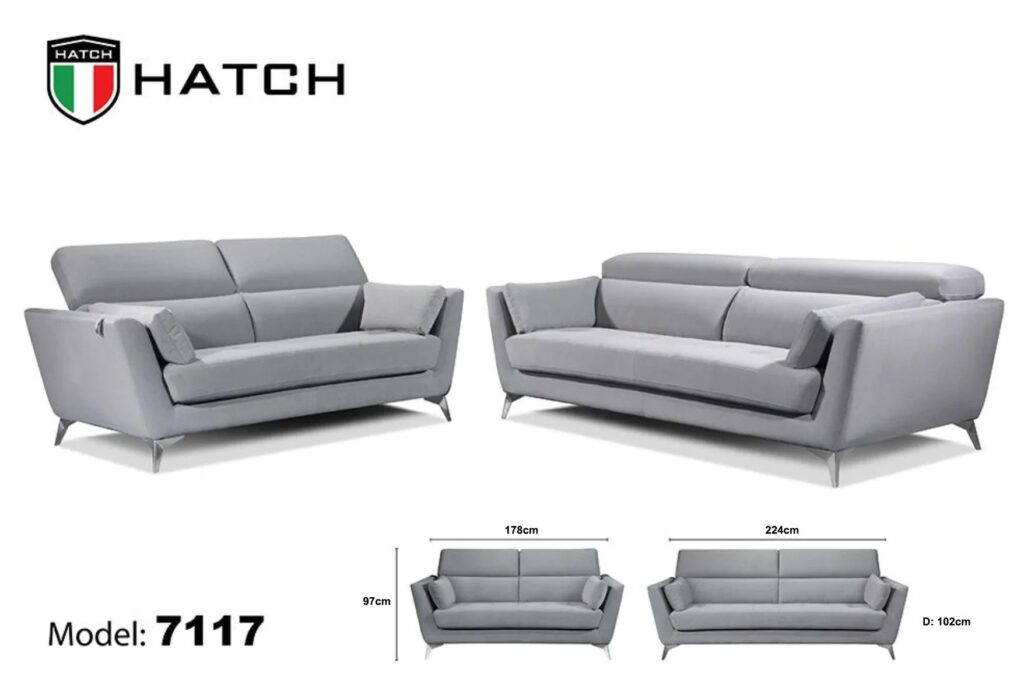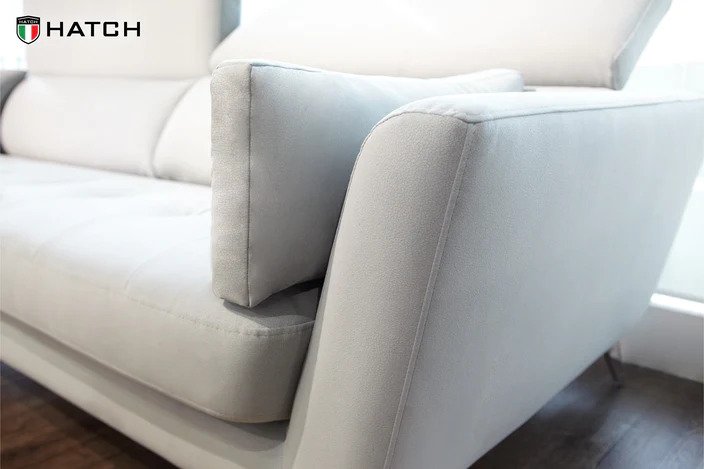 This sofa from Hatch is the last sofa on our list, but our list would be incomplete without it. The brand Hatch has a lot of satisfied customers who bought furniture from it years ago and are still satisfied with the furniture. If you buy this sofa from Hatch, you too will not be disappointed.
This sofa is available in bovine leather, but you can also choose another fabric according to your preference. It has a lot of note-worthy features, including:
High-density cushions to provide maximum comfort
Recliner seat
Easy-to-clean leather
Adjustable Headrest for resting your head at different angles
Provides ultimate comfort to your back
Warranty of 6 years
Visit them via:
Website | Facebook | Instagram
Final Thoughts
Are you looking for the best leather sofas in Malaysia? Look no further! In this article, we have highlighted the top leather sofas from some of the most popular retailers in Malaysia. While keeping in mind factors such as durability, comfort, and style, we made a list of the 7 best leather sofas in Malaysia. Now you can easily decide which one to get for your home according to your preferences.