An innovative and adaptable way to combine a sofa and a bed that offers quick sleeping space is a sofa bed. People who want to maximize their area will find this helpful piece of furniture appealing because it serves two purposes. This furniture has daytime use as a couch and nighttime use as a bed.
These are a few of the best sofa beds available in Malaysia.
1.   SSF Home Sofa Bed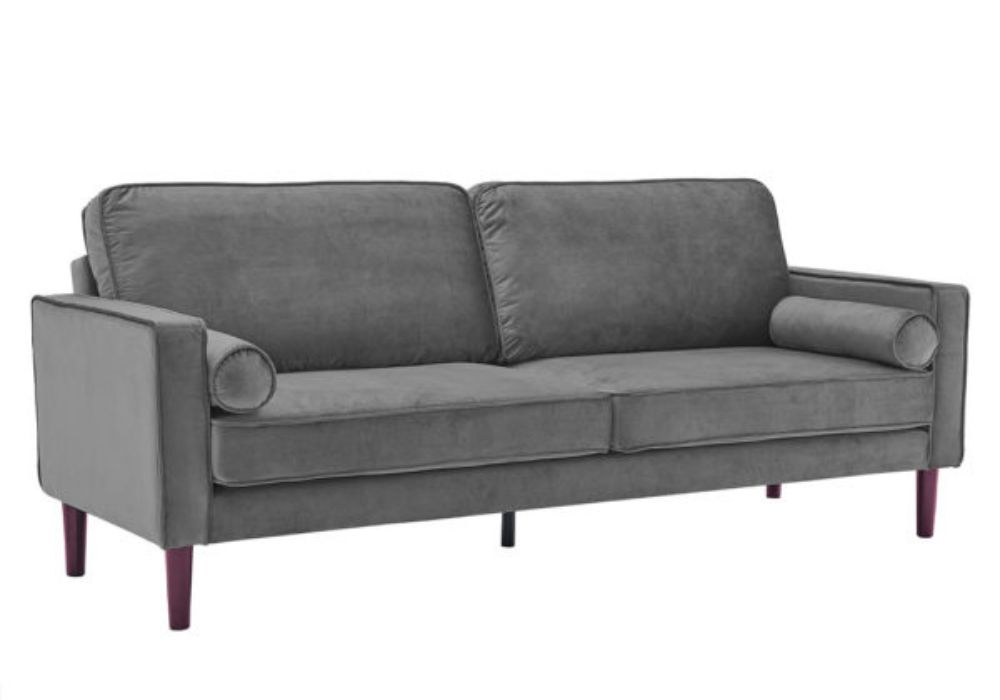 SSF Home Sofa Bed will go with various interiors and decors because it is stylish and versatile. You will achieve the highest level of comfort since this sofa bed features high-resilient foam and is perfect for relaxing with friends or family while watching TV. This is a full fabric sofa bed that is easy to maintain. It is simple to move this sofa set around and is built using premium upholstery materials.
Features:
Three-seat sofa bed
Machine-washable polyester fabric
A minimalist and fashionable Scandinavian design that saves space.
Comfortable and convenient
2.   IKEA Friheten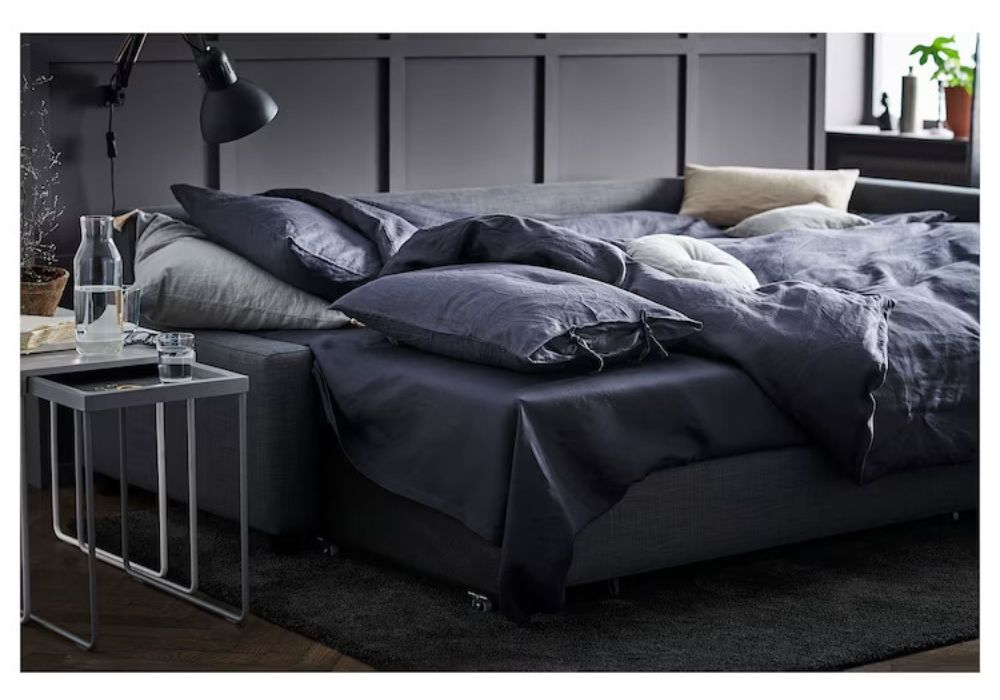 People who want flexibility in their living area can choose the IKEA Friheten couch bed. A person on a tight budget should choose this sleeping sofa. The chaise has a storage area, and the sleeping section can be pulled out and stored with ease. The Friheten sofa's general appearance and design suit a living room setting. If you are tall and require additional leg area to stretch out, the lowered armrest is unquestionably an advantage.
Features:
The material is fairly soft.
It is simple to fold out.
Because there are no arms on one end, it fits well in tight areas.
The chaise can be placed on either side of this sofa bed.
Ten-year guarantee
3.   Ruma Home Fluffy Sofa Bed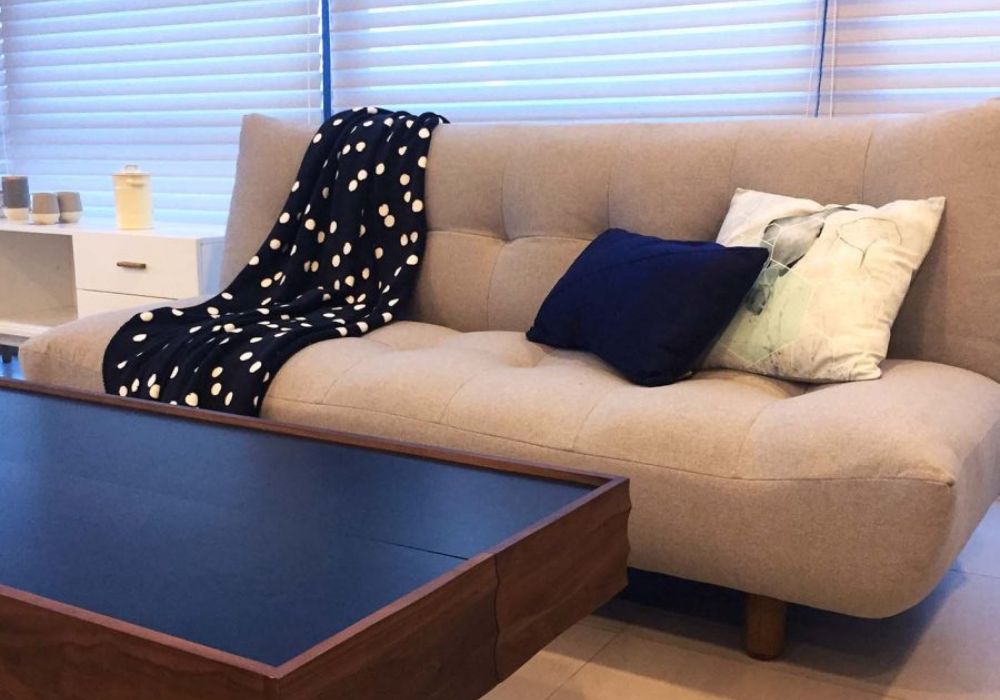 For those without a spare room for guests, this is unquestionably fantastic. Your living area will come to life thanks to this stylish, Scandinavian-inspired Fluffy Sofa Bed. You may be sure that this piece of furniture serves the most practical purpose of any you might purchase. This collapsible chair is composed of polyester fabric with laminated metal legs and is available in two colors: blue and grey.
Features:
Contemporary and minimalist design
Sprung foam seat
Fabric upholstery is durable and easy to maintain.
Laminated Metal legs
4.   Doyoung ABSALOM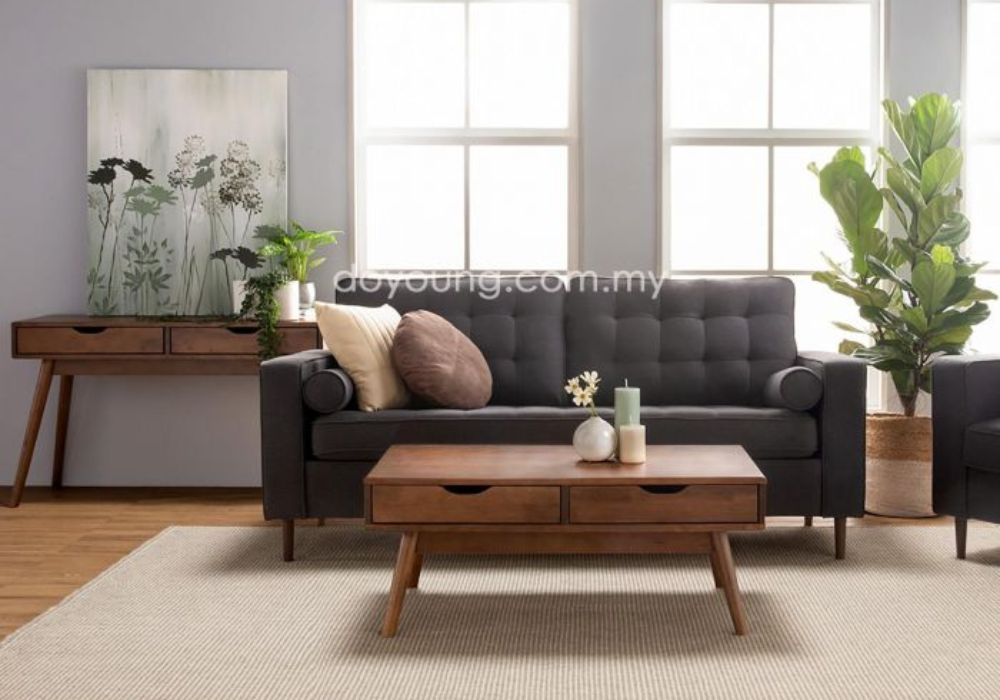 Doyoung sofa bed has the straightforward and contemporary design you're looking for in a couch bed! The high-quality cloth that resists stains and is relatively easy to clean is used in its construction. A comfortable sitting with plenty of posture support is provided using pre-stretched elasticated webbing. Because it combines traditional button tufting with a more modern design, this couch bed appears more contemporary. It also has a foam core seat, back cushions, and a fiber topper.
Features:
It also comes in faux leather
Its cloth upholstery has a robust, refined feel.
Whether utilized as a bed or a sofa, allows for adequate comfort.
The cushions are constructed of foam.
Well-made and durable.
5.   Harvey Norman Valencia Nappa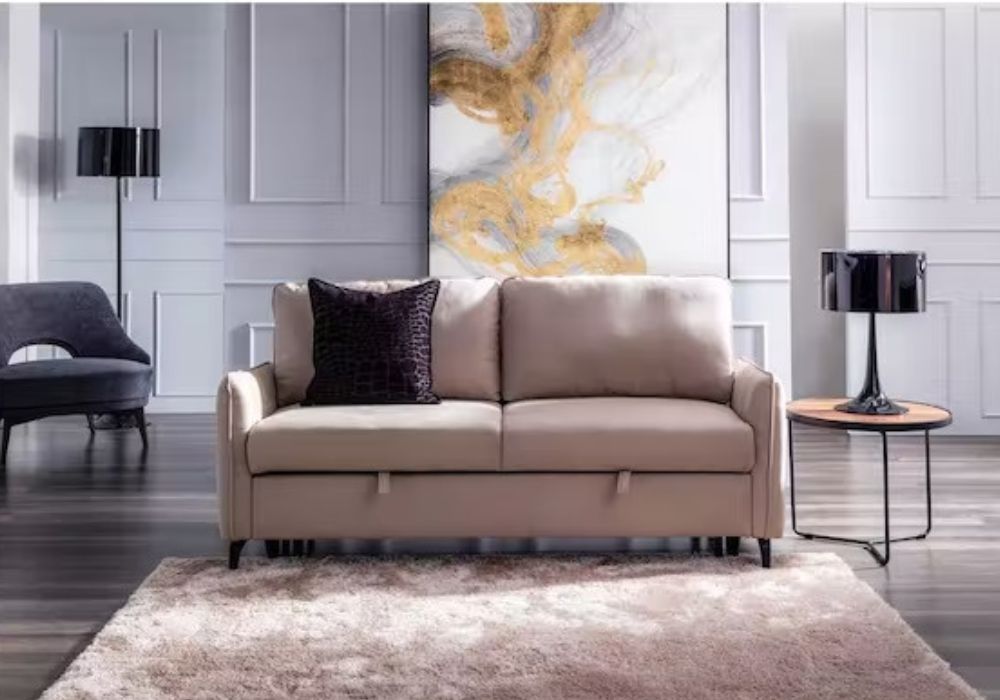 The Harvey Norman Valencia Nappa is an excellent 2-seater sofa bed with a genuinely contemporary design that you should think about. You may rest easy knowing that this couch bed will provide you with the level of comfort you expect. It is appropriate for use in smaller homes and can support the effective use of space in those residences due to its relatively modest and compact form.
Features:
Superior fabric materials
Padding made of high-density foam.
The sofa is simple to convert to a bed.
Svelte design
This modern sofa bed is a fantastic option for any compact area.
Durable
6.   Lorenzo Sofa Bed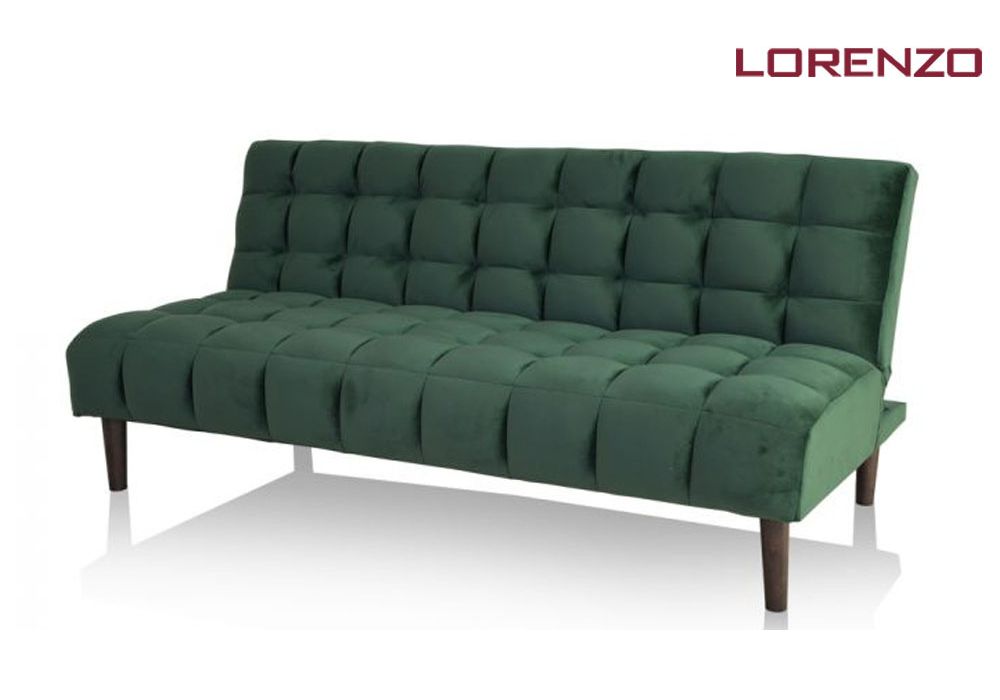 The Lorenzo sofa bed brings a touch of refinement to any space, thanks to its magnificent imported velvet upholstery. This kind of cloth is also tough and water-resistant, so you won't have to worry as much if you have guests with young children over. Additionally, this couch bed is available in vibrant, contemporary colors for your modern house. Due to its simple mechanism, converting this piece of furniture from a sofa to a bed and back is a breeze. This contemporary couch bed is stylish and functional, and neither of these attributes will make it look out of place in your living area.
Features:
Suitable for minimalistic interiors
Neat-looking seat
Material is easy to maintain
The best comfort and convenience
Ideal for hosting sleepovers
7.   Furniture Direct VERONIKA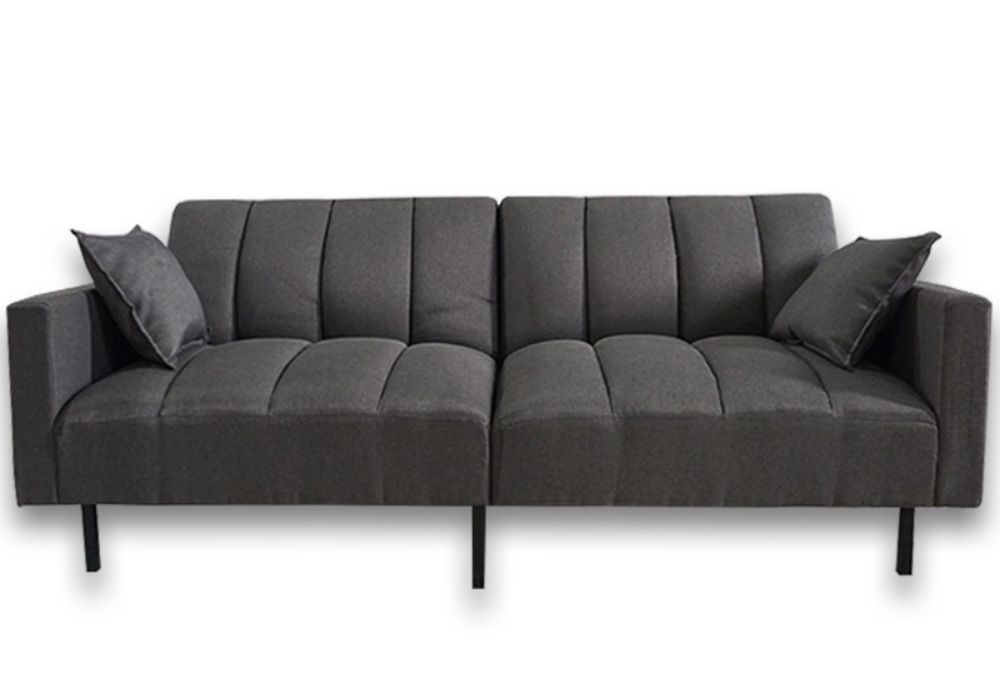 The VERONIKA Sofa Bed by Furniture Direct boasts a stylish design, tufted upholstery, and firm foam filling and can be converted into a bed. When reclining to a flat position, one side of the couch bed may support two positions: raised and flat. It has six robust metal legs, two of which are in the center, and a sturdy wood frame that offers maximum stability, whether used as a sofa or a bed. It comes in two neutral colors: brown and grey.
Features:
It has a sturdy frame
High-density foam padding.
Conveys both practical style and the highest level of comfort.
Two cushion-pillows are added.
8.   King Oscar Sofa Bed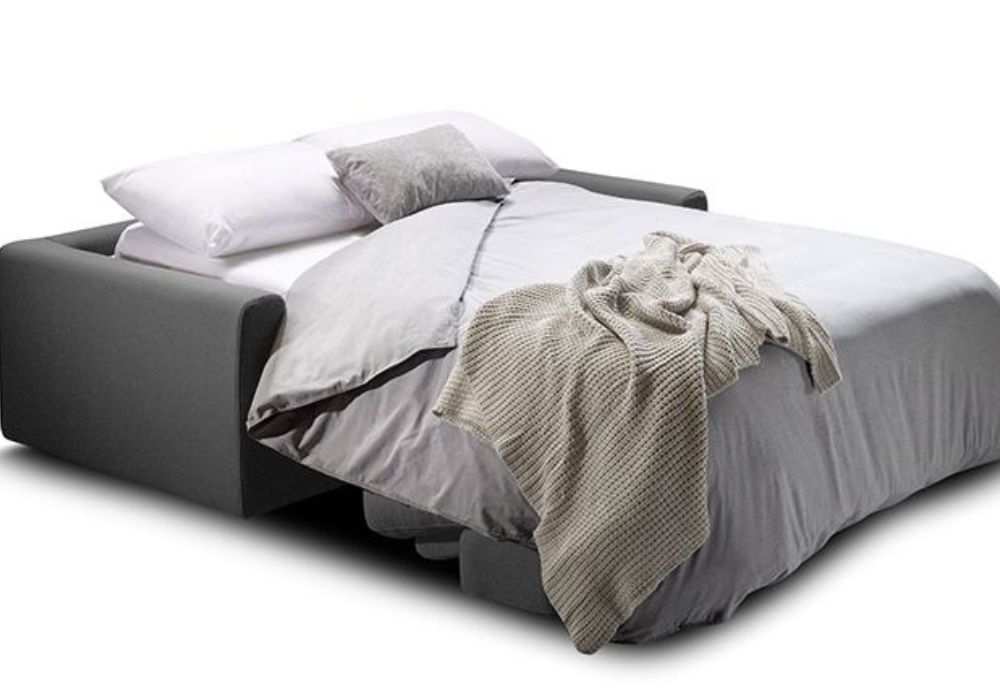 The couch's upholstery is made of a high-end fabric that offers the utmost comfort while preventing heat buildup after extended use. It is a smooth material that is incredibly pleasant to touch and gives the couch a sense of sophistication. The replaceable covers can be personalized with your choice of rich European leather or high-end fabric. The thick padding is not only very comfortable but also provides superb support and balance.
Features:
Slender arms and comfy seats enhance seating.
Make the covers your own design.
Changing or removing covers is simple.
Easy-open sofa bed mechanism
Premium fabric
9.   CASSA ALPHARD with Storage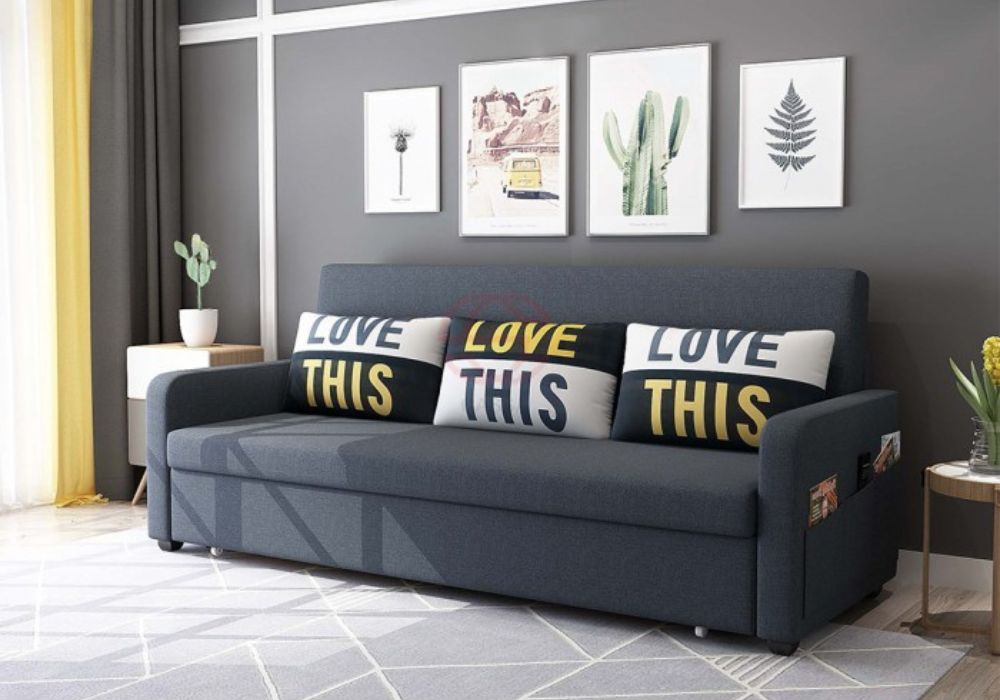 This sofa bed is stylish and cozy at the same time! It includes a high-density sponge that can make it easier for you to unwind after a long day. This Cassa can switch between lying down and sleeping in under a minute. This sofa bed has a soft upholstered exterior that is snug and comfortable. This particular sofa has three functions: regular sofa, sleeping, and storage.
Features:
Good support
Comfortable and convenient
The proper amount of firmness
It will serve as a storage in addition to a sofa and a bed
10. Mumu Living Hiro Storage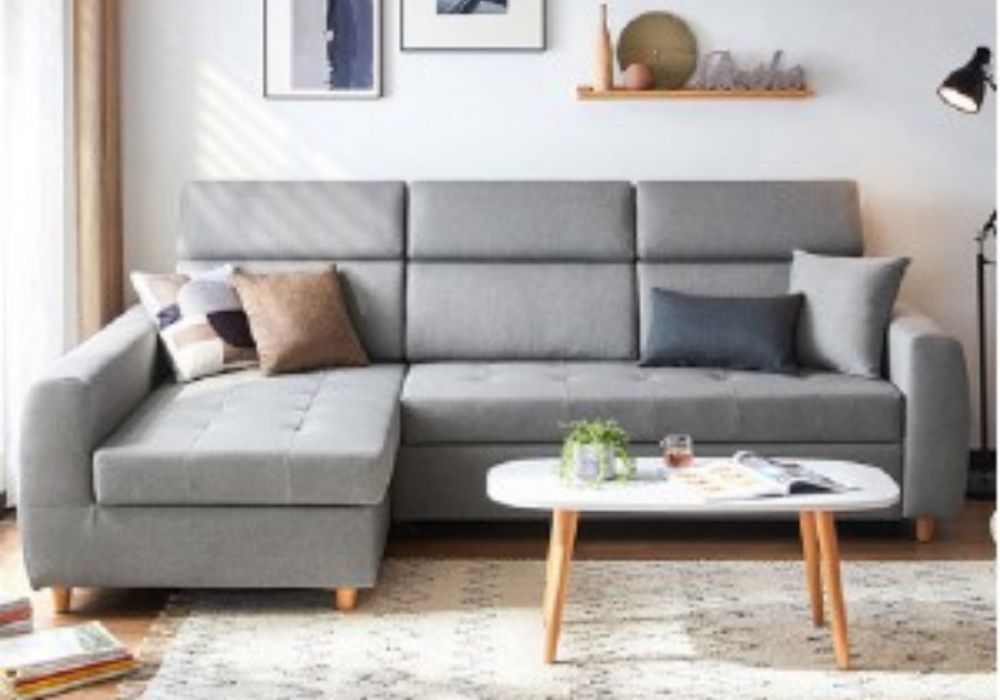 The Mumu Living Hiro Storage Sofa Bed truly lives up to its name. Because of its appealing design, tufted fabric, and sturdy construction, this 3–4 seater sofa bed is, in fact, as close to perfect as it is possible to get. This is the best sofa bed that gives your home a fair amount of comfort while maintaining a practical appearance. If you want to furnish your living room with an exquisite style that also has storage capacity, this is your best choice. This expensive sofa bed has a stylish, modern design that exudes elegance.
Features:
Sturdy solid wooden frame
Space Saving
L-shaped
Can be a substitute to queen-sized bed
Easy to clean fabric
Made of cotton-linen
Ergonomical
Conclusion
The average person could find it difficult and time-consuming to buy a sofa bed in Malaysia; it takes a lot of research and patience. When choosing a piece for your living room, make sure it is both aesthetically pleasing and comfortable for you and any guests you may have over. It should also be simple to use and functional.