A night of good, sound sleep may be one of life's simple pleasures, but it is one of the key factors that affect your health, mood, memory, and energy levels. While there are many aspects that contribute to sleep quality, a high-quality, sturdy mattress tops the list.
So, bid adieu to your old, lumpy mattress and spruce up your bedroom with a mattress of your choice from one of the best brands in Malaysia.
1. Sonno
With a mission to help people sleep well and live better, Sonno's commitment to quality mattresses is unmatched. The brand offers nothing but the right amount of firmness and support that appeals to the comfort of all types of sleepers – side, front, and back.
Its patented three-layer mattress design maximizes airflow, which is perfect to beat the summer heat and get a cool night's sleep. Sonno understands that a mattress is a significant investment, which is why they offer a free 100-night trial with no strings attached and a 10-year warranty.
Key Differentiators:
10-year warranty
100-night free trial
Three-layer design for maximum airflow
2. Origin Mattress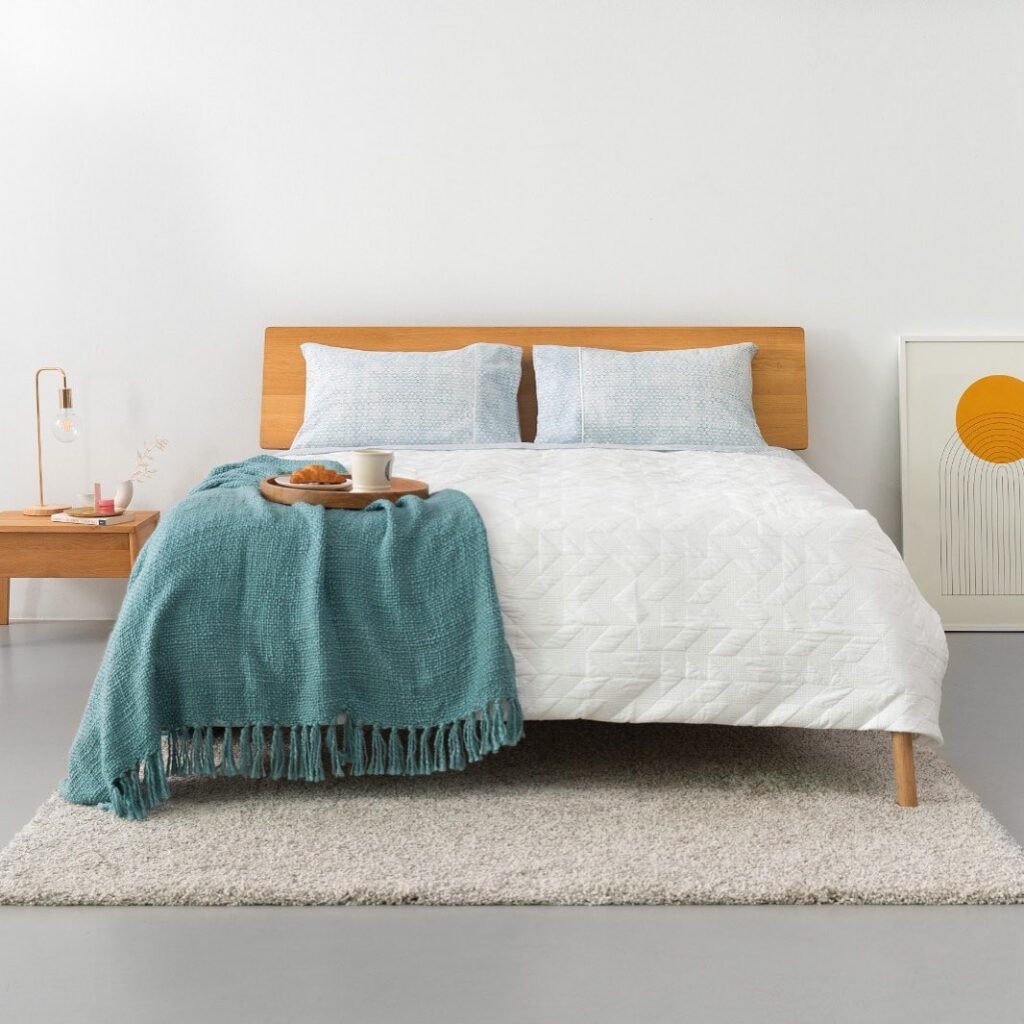 Focusing on innovation, Origin Mattress is one of Malaysia's most trusted names in the mattress-in-a-box market. The Origin Hybrid Mattress promises pressure relief to help you get rid of all those uncomfortable knots.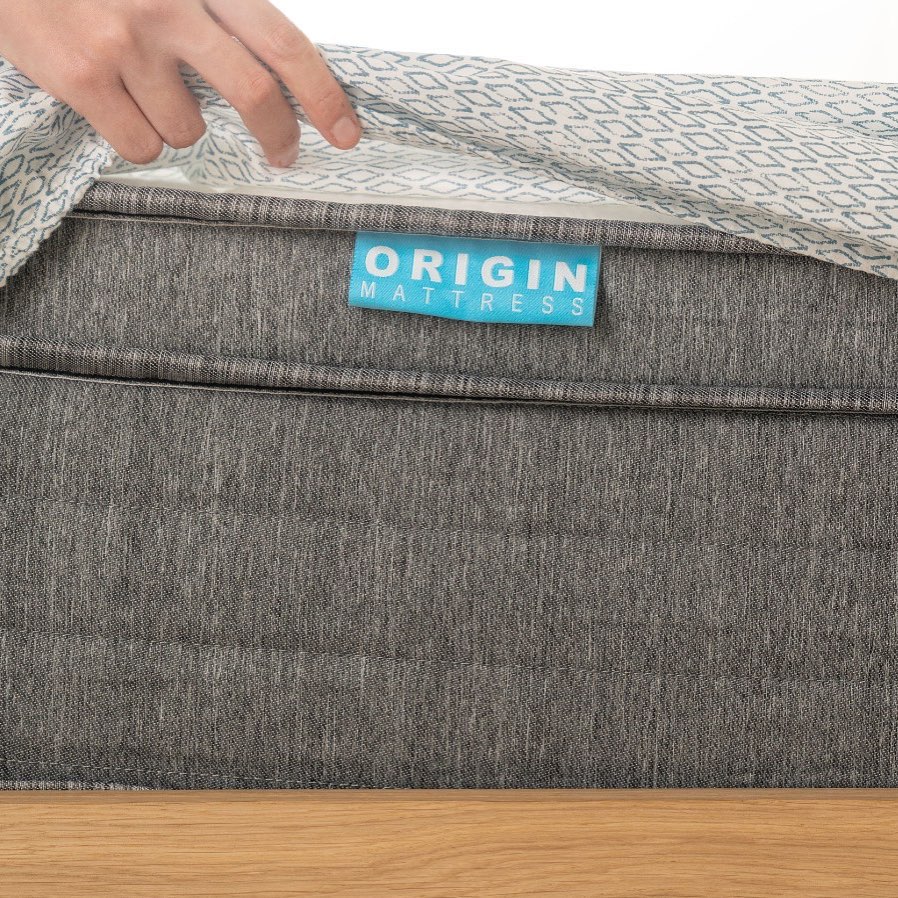 Sleep in the glory of six luxurious layers that include the brand's signature cooling gel memory foam to beat those sweaty nights. The award-winning mattress has a lot to offer, from Micro-Precision ErgoCoil pocket springs to a natural latex layer that relieves back pain.
Key Differentiators:
Cooling gel memory foam
Micro-Precision ErgoCoil pocket springs
Natural latex layer with hypoallergenic properties
Visit them via:
Website | Facebook | Instagram
3. IKEA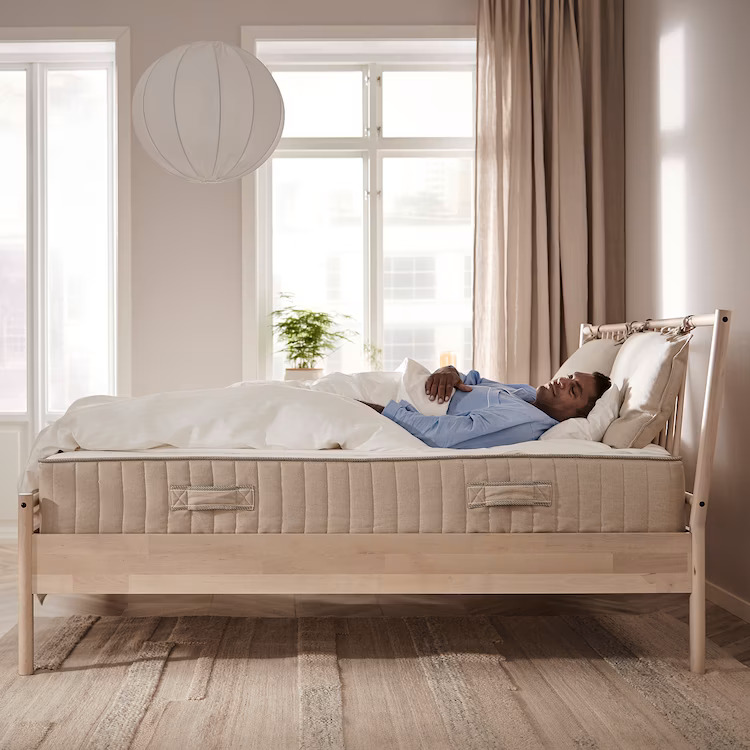 A globally-trusted brand, Ikea has a variety of mattresses to choose from, as the brand understands that one mattress doesn't fit all. Its spring mattresses offer great support and distribute your body weight evenly, allowing you to sleep like a baby.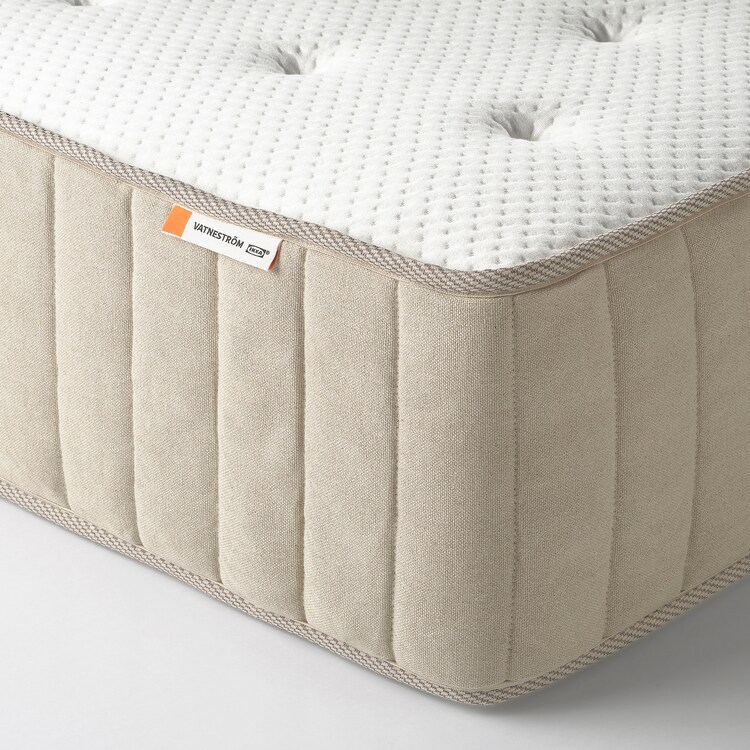 The brand's latex and foam mattresses are a class apart, thanks to the soft and resilient foam that takes your body's unique shape, and helps with better circulation. Not only will you get a restful sleep, but if you change your mind, Ikea offers a 365-day return policy.
Key Differentiators:
365-day return policy
Number of options to choose from
High-quality spring, foam, and latex mattresses
Visit them via:
Website | Facebook | Instagram
4. HOOGA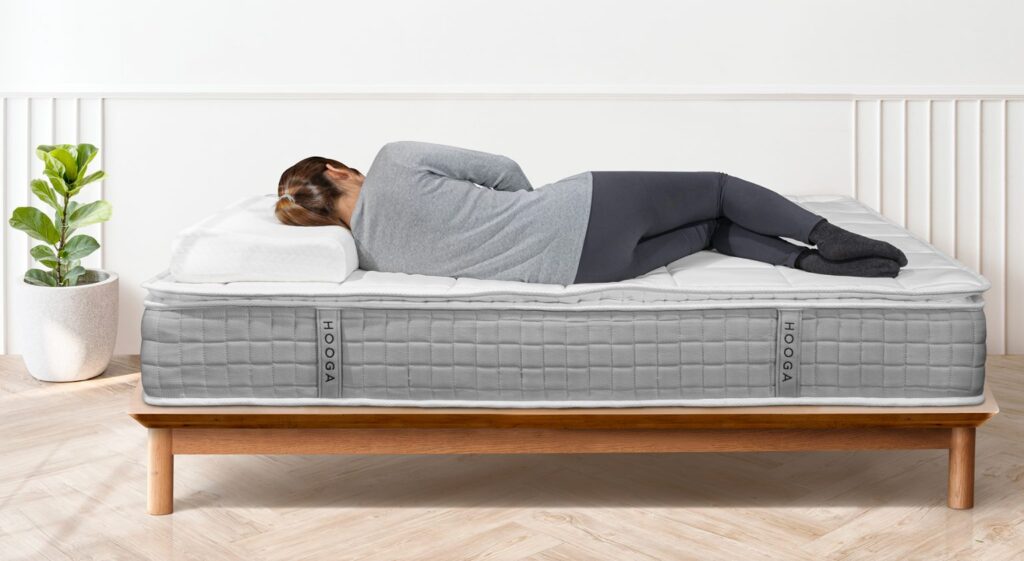 HOOGA is a Singaporean home decor brand, inspired by the Scandinavian art of coziness. This sentiment is perfectly reflected in the brand's ultra-cozy Kloud mattress that guarantees sink-in comfort.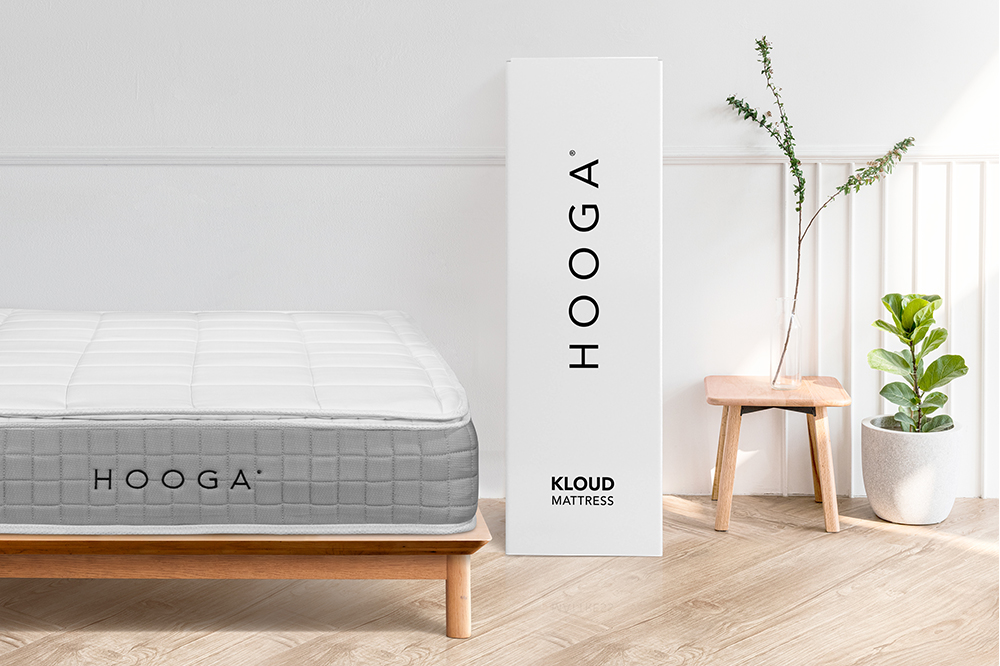 Enjoy a sweet slumber on HOOGA's luxurious and fluffy Kloud mattress or mobile mattress, and wake up recharged for a day of fun and productivity. Pair the mattress with the brand's pillows and quilts, to feel like you're sleeping in the pleasant embrace of a cloud.
Key Differentiators:
Sink-in comfort
High-quality design
Durable
Visit them via:
Website | Facebook | Instagram
5. Cuckoo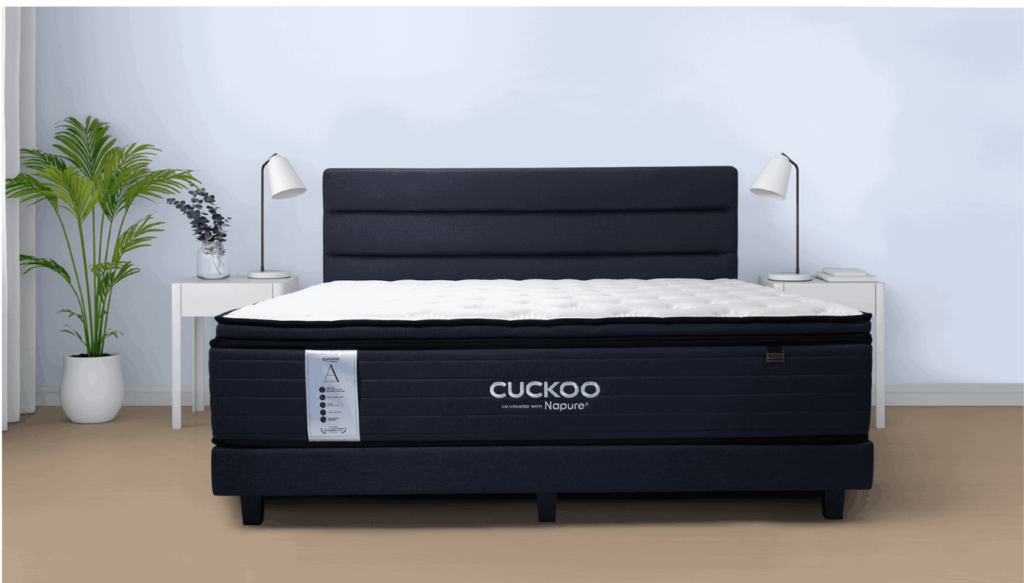 Cuckoo is a household name in Malaysia, renowned for its brilliant, state-of-the-art home appliances. Cuckoo collaborated with the country's largest natural latex manufacturer to create the A-Series Mattress.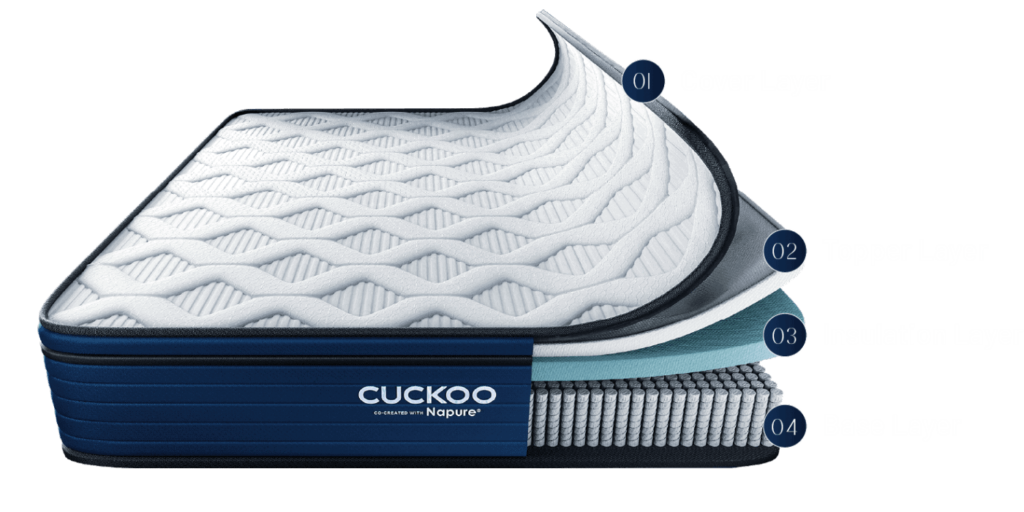 The mattress is a bubble of bliss comprising four layers. The outermost layer, the cover layer, has been crafted with dustic freeze technology which ensures that the mattress is anti-dust mite, anti-static, and cooling – the most potent combination for even the fussiest of sleepers!
Key Differentiators:
Four luxurious layers with cooling properties
Dustic freeze technology
Made from 100 percent natural latex
Visit them via:
Website | Facebook | Instagram
6. Getha
Getha, which was established in 1969 has honed its craft over the years. Armed with years of dedication and experience, Getha is a pioneer when it comes to crafting the coziest mattresses from 100 percent natural, locally-sourced latex.
Getha's latex mattress are completely natural and metal-free, in order to resemble a natural sleeping environment as closely as possible. Its mattresses are also equipped with Biocare Anti-Radiation Technology that blocks EMF waves with 98.5 percent effectiveness.
Key Differentiators:
Biocare Anti-Radiation Technology
Made from 100 percent natural latex
Metal-free
Visit them via:
Website | Facebook | Instagram
7. Joey Mattress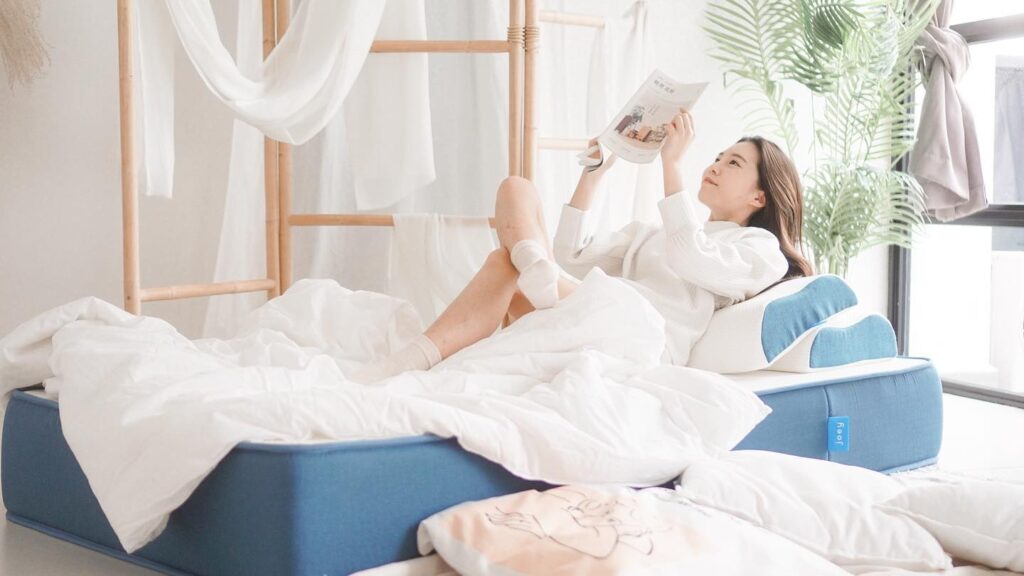 If anything says 'affordable luxury', it is The Joey Mattress. With a proprietary in-house blend, called J-Foam, this modern foam mattress has been designed to gently support your body's pressure points.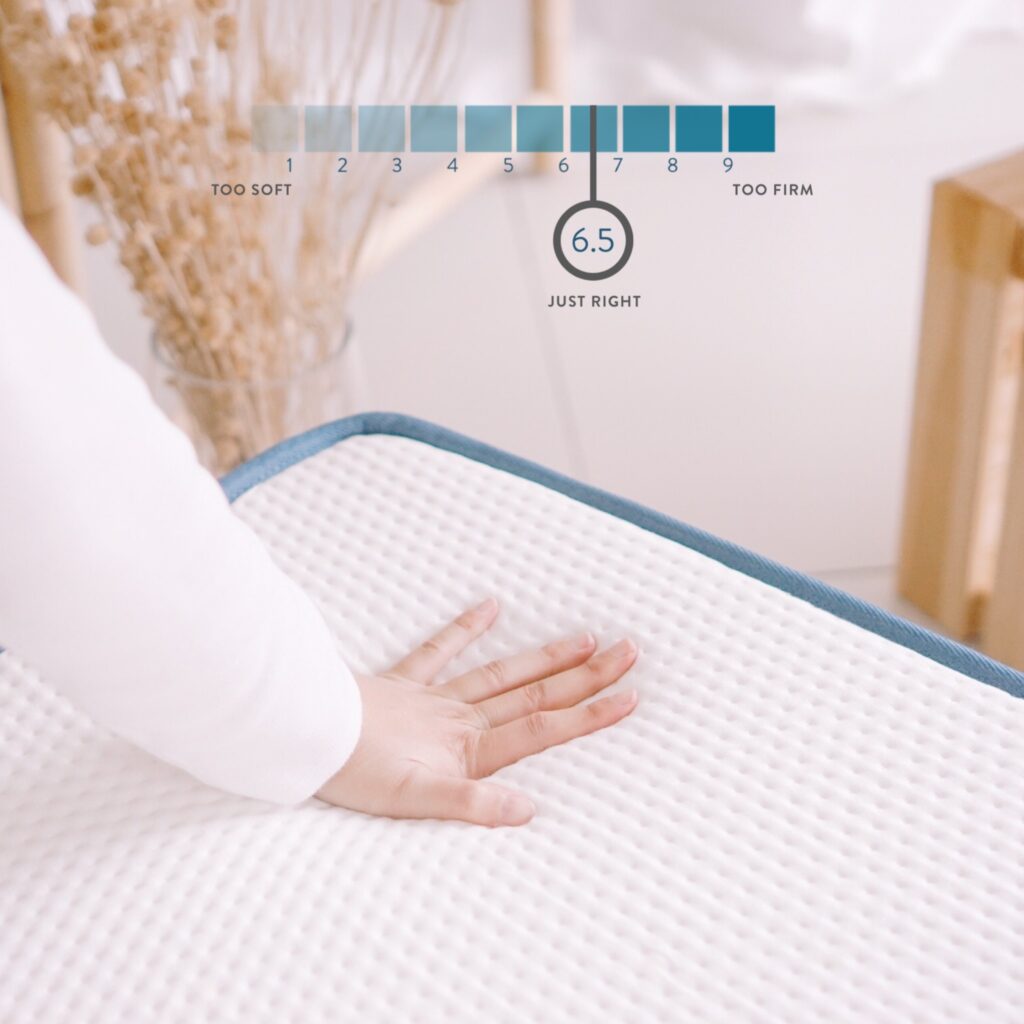 Beautifully engineered for bounciness, breathability, deep-pressure relief, and durability, The Joey Mattress is the superhero of all mattresses. The breathable, toxin-free micro-foam structure has been designed to maximize airflow and keep you cool and snug as a bug in a rug – all night long.
Key Differentiators:
Deep-pressure relief
Toxin-free
Micro-foam structure that maximizes airflow
Visit them via:
Website | Facebook | Instagram
8. SweetDream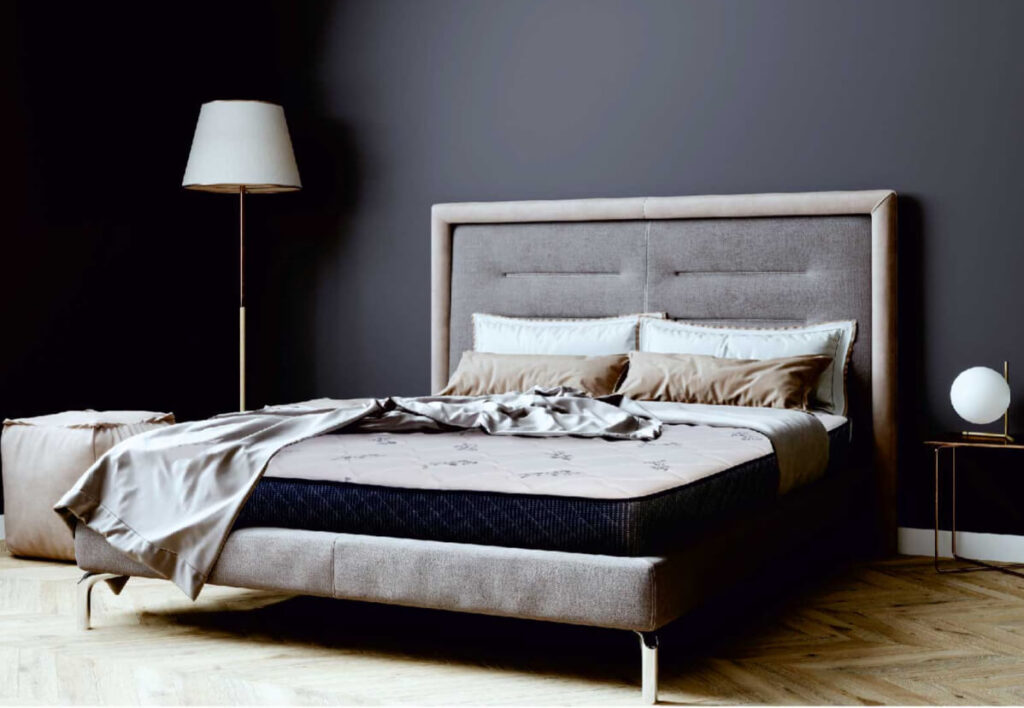 SweetDream's beds are divided into three categories – Legend Bronze which promises a refreshing sleep courtesy of its pocket spring beds, Sporst Red whose restorative foam beds bring relief to sore muscles, and Royal Blue which comprises elegant, luxurious beds made with the best materials.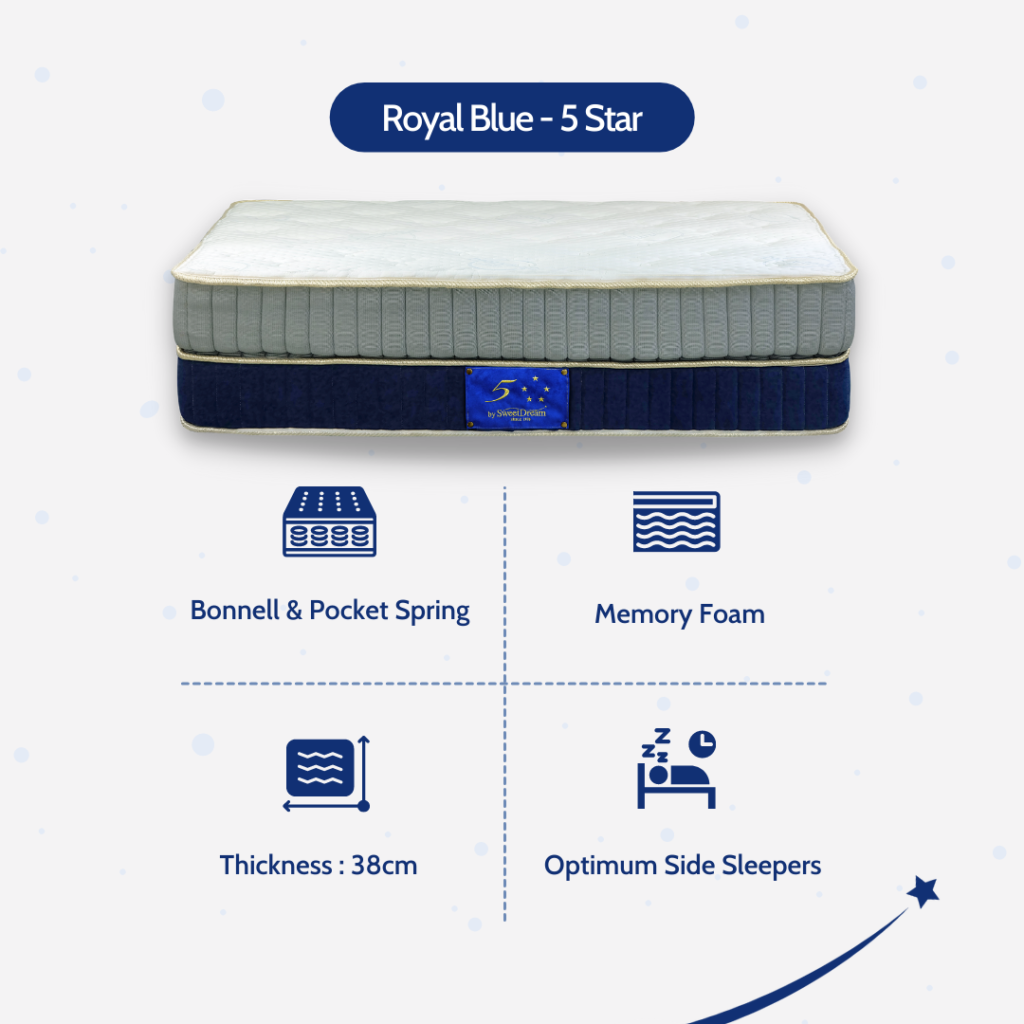 With a range of beds at different price points to choose from, SweetDream has gone beyond its vision four decades ago. With dynamic cushioning, breathable layers, and toxin-free green materials, enjoy a night of energizing sleep.
Key Differentiators:
Range of options to choose from
Dynamic cushioning
Breathable layers
Visit them via:
Website | Facebook | Instagram
9. Vono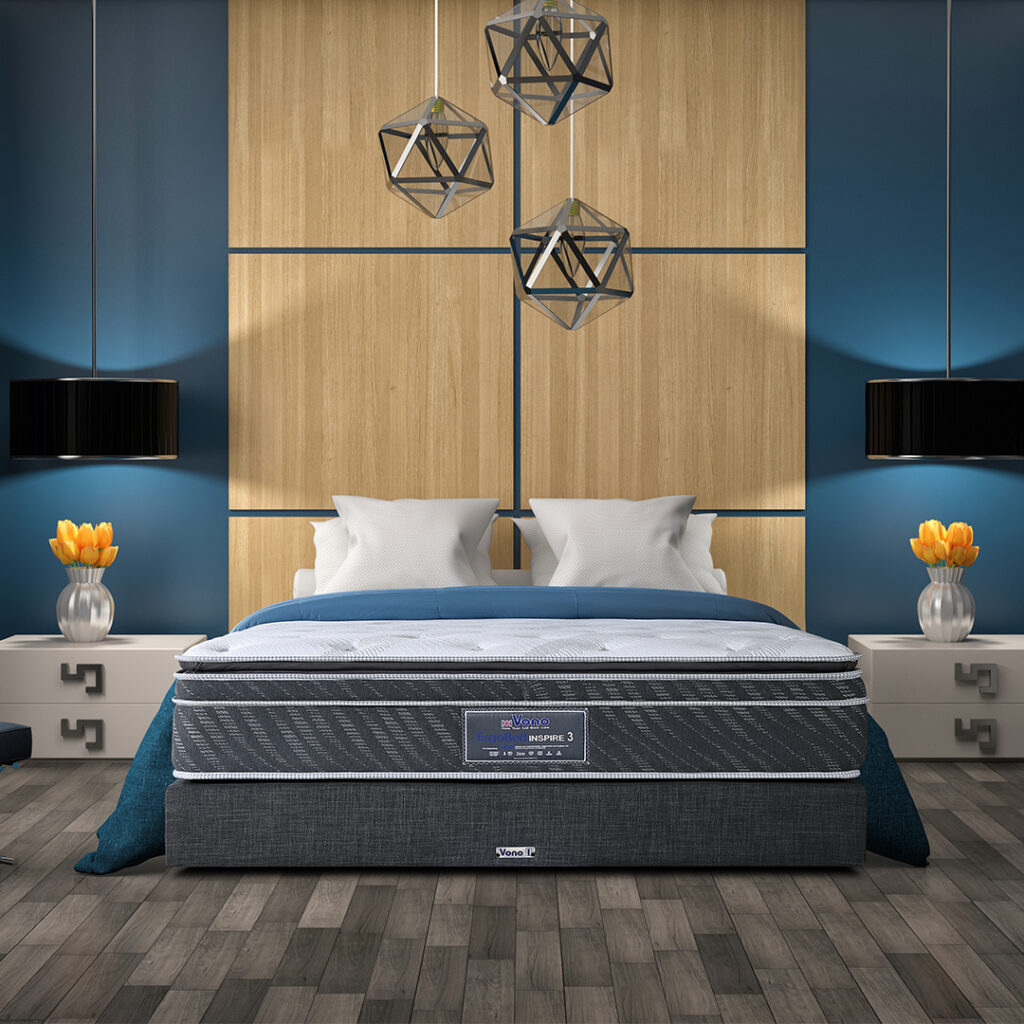 With more than a century of experience, Vono, a UK-based brand has perfected the art of manufacturing quality mattresses for all kinds of sleepers and budgets. Vono mattresses feature the technologically advanced Intalok Springing System, designed specifically for quality sleep.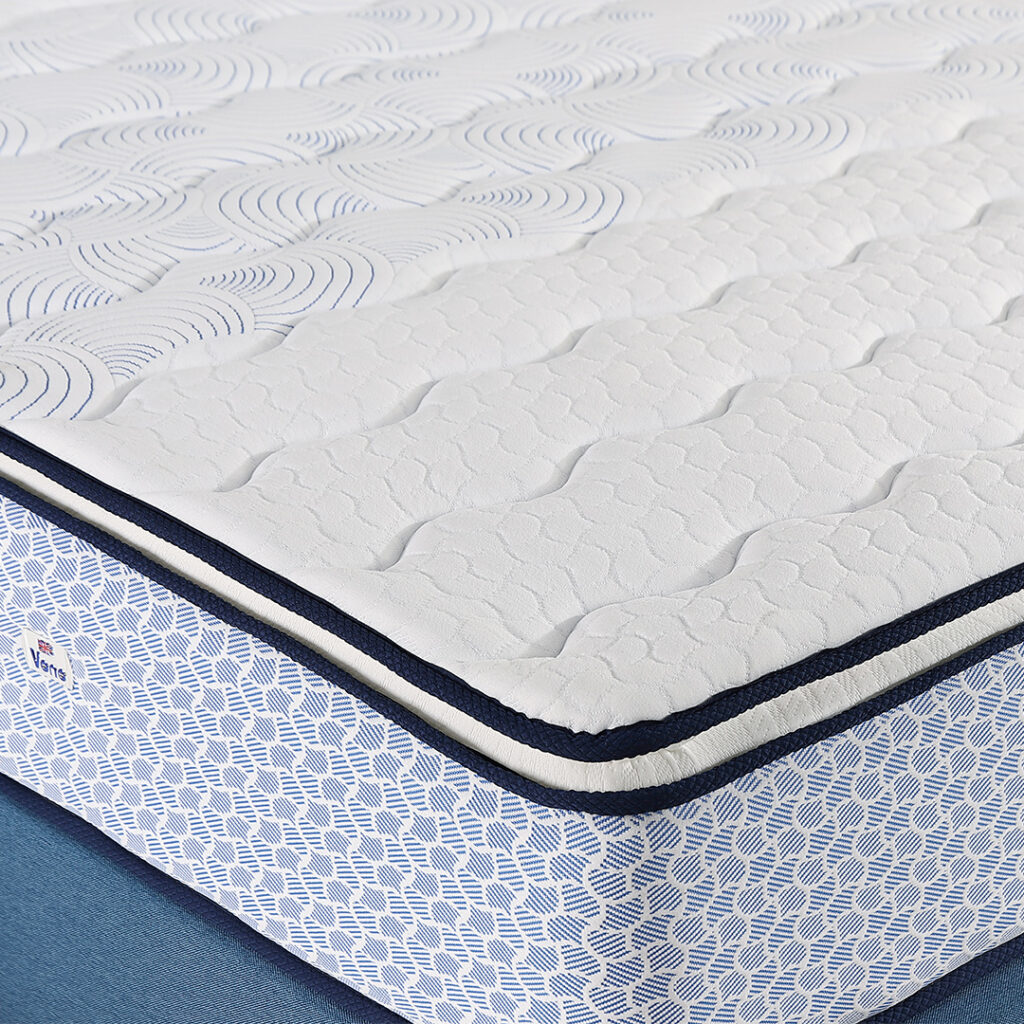 The brand's mattresses cradle the body's contours, while firmly supporting and balancing weight to relieve pressure points. You can rely on the mattress' dependable support while you snuggle in, while your spine is kept in optimal alignment.
Key Differentiators:
Intalok Springing System for spine support
Supports and balances weight
Range of options to choose from
Visit them via:
Website | Facebook | Instagram
10. Goodnite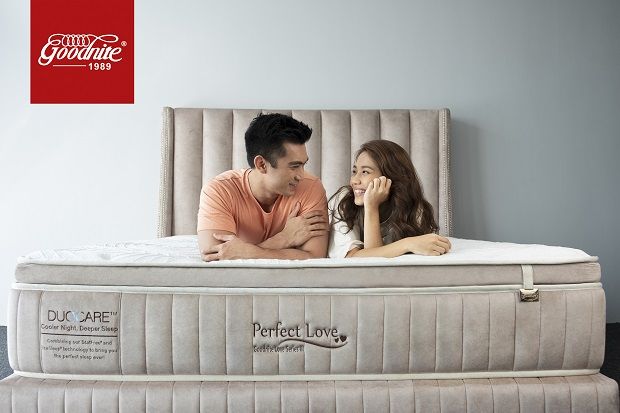 Goodnite is an award-winning brand that is synonymous with a good night's sleep. Backed by a tried and perfected collection of affordable, quality beds, investing in a Goodnite mattress is an investment in the perfect bedtime companion.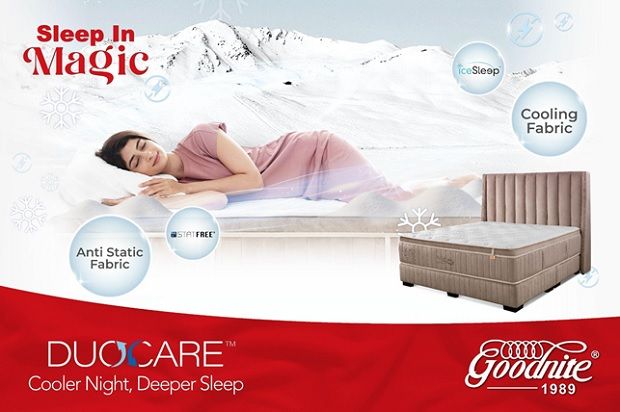 The brand has set the standard high with its exclusive coil system technology called the Dual Layer Pocketed Coil System and the Double Posture Coil Spring System. Paired with ergonomically sound materials and the softest, most durable fabric, sleeping in a Goodnite mattress is surreal.
Key Differentiators:
Soft and durable fabric
Exclusive coil system technology for back support
High-quality
Visit them via:
Website | Facebook | Instagram
Best Mattresses In Malaysia
If you want to make the time you spend lounging around in bed more enjoyable, look no further than the ten mattress companies in Malaysia listed above. Say goodbye to aches, pains, and sweats, and embrace the warmth and toastiness of an ultra-cozy mattress, equipped with the key features you are looking for.