Having a heritage home is great as it has lots of history and provides a wonderful abode for the family. However, sometimes you might want to give it a little upgrade if the house is looking tired and old. The owners of the Black House in Melbourne decided to transform their conservative heritage home into a modern, homey place for their young family. Mitsuori Architects were tasked with this project to create a home that was exciting yet functional and to incorporate black since the owners love the colour.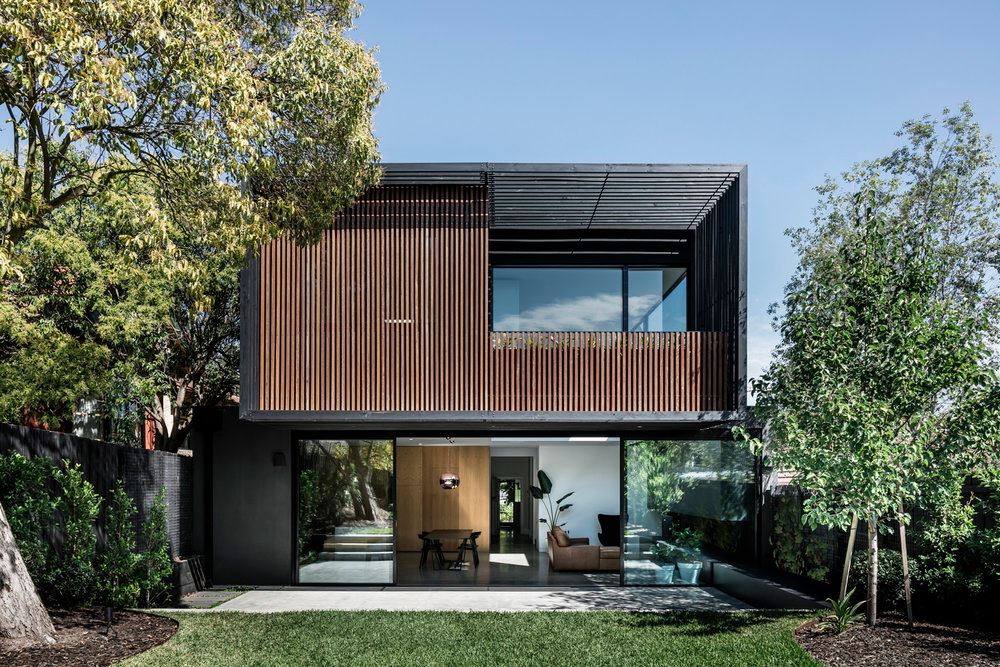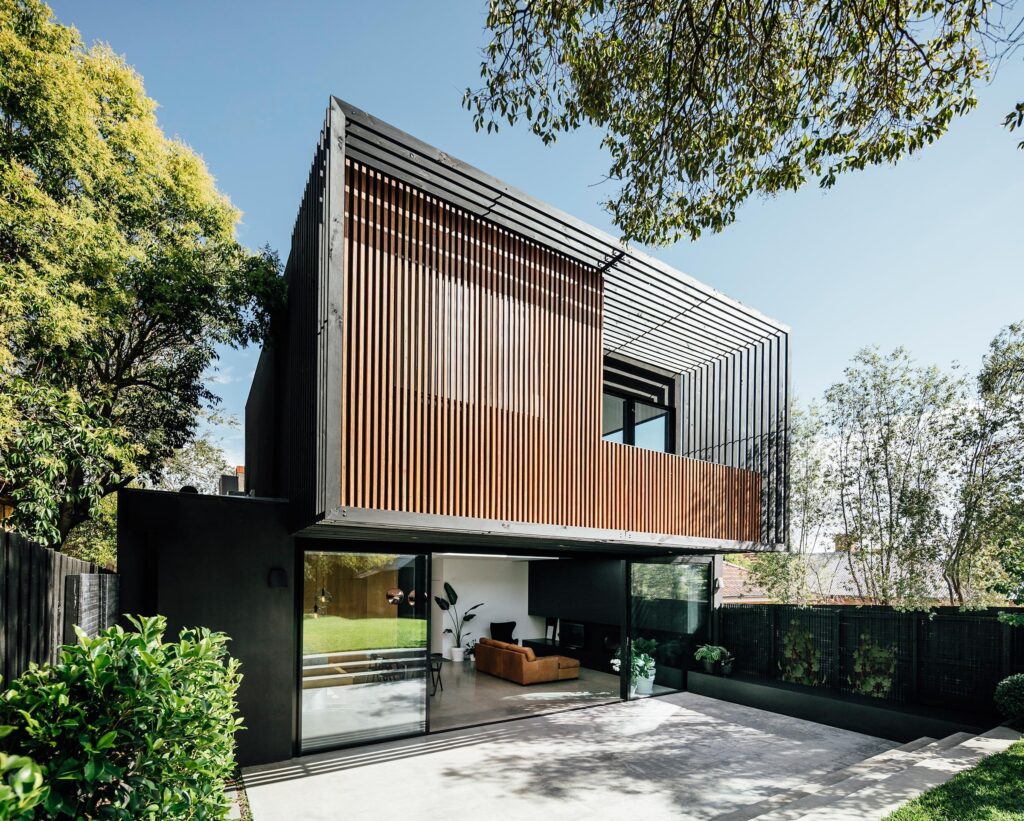 Layout: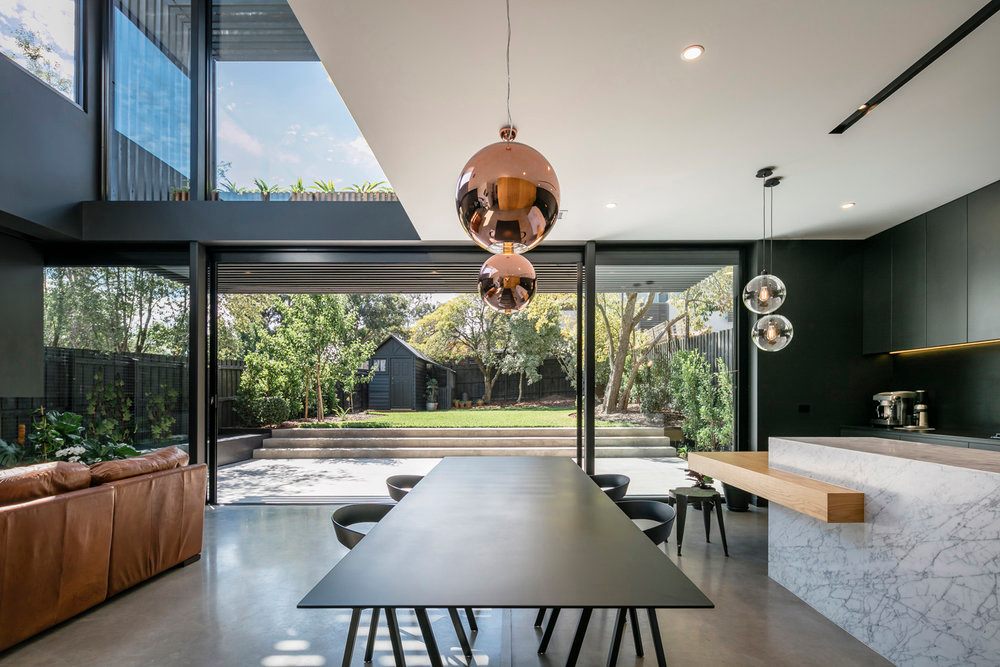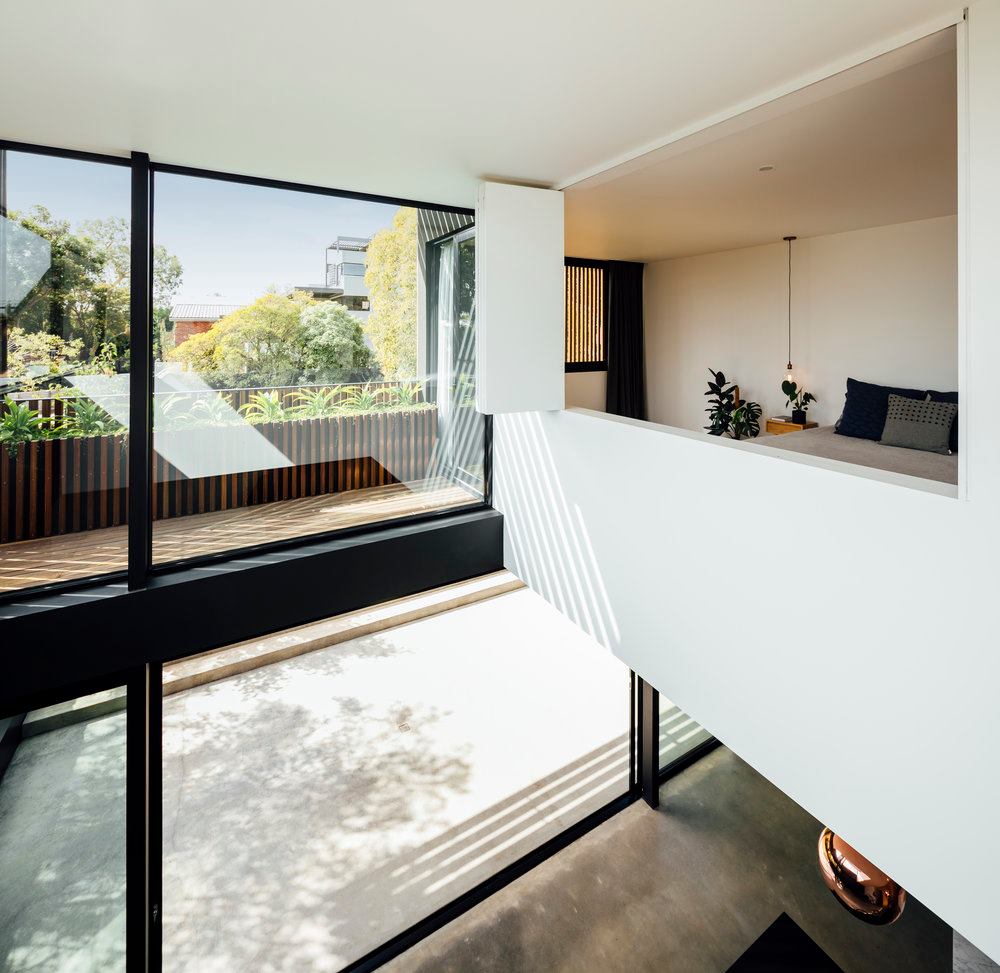 With that in mind, the design team wanted to create a sleek and minimalist family home. They decided to solve some of the common issues that family homes faced; and also took into consideration the concerns of the family. The heart of the home became the family living area that is light and airy. All the spaces have strong connections; and there were plenty of storage spaces that would help to keep the house looking neat and tidy.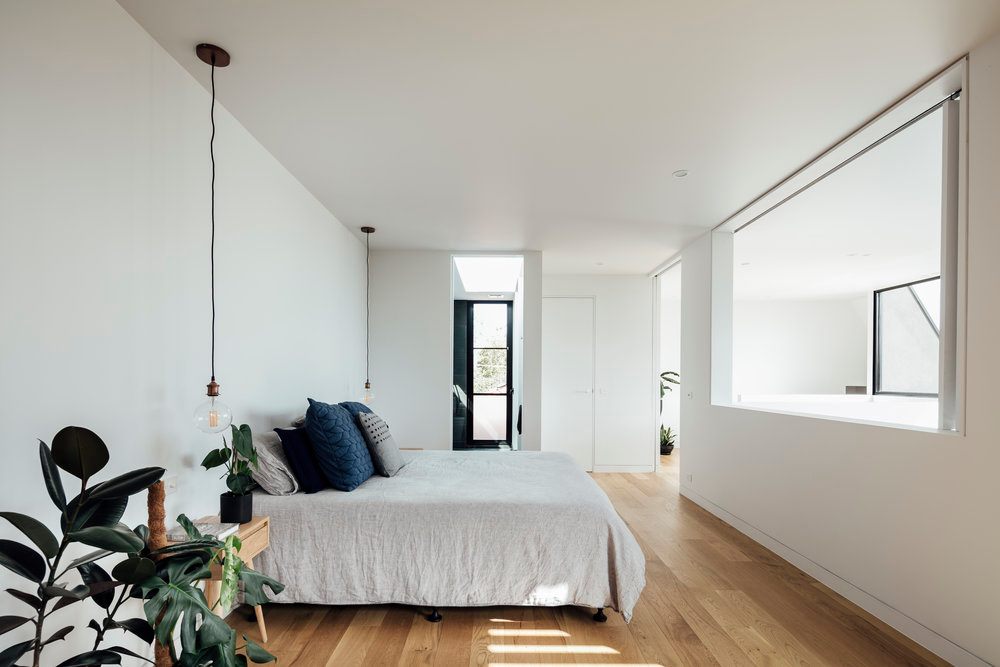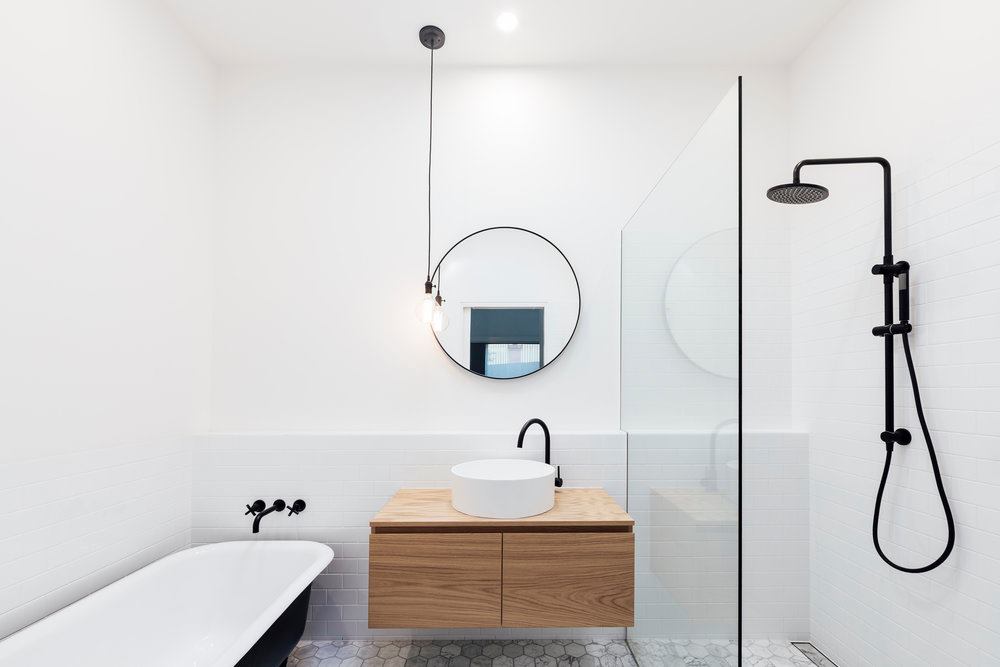 The architects created a double height void that is key to the home; and would bring light into all the spaces in the new addition. This bright void helps physically and visually connect the main living, kitchen and dining room to an open first floor landing, main bedroom, terrace and study area; providing that connection the owners wanted to incorporate into their home.
Black Colour: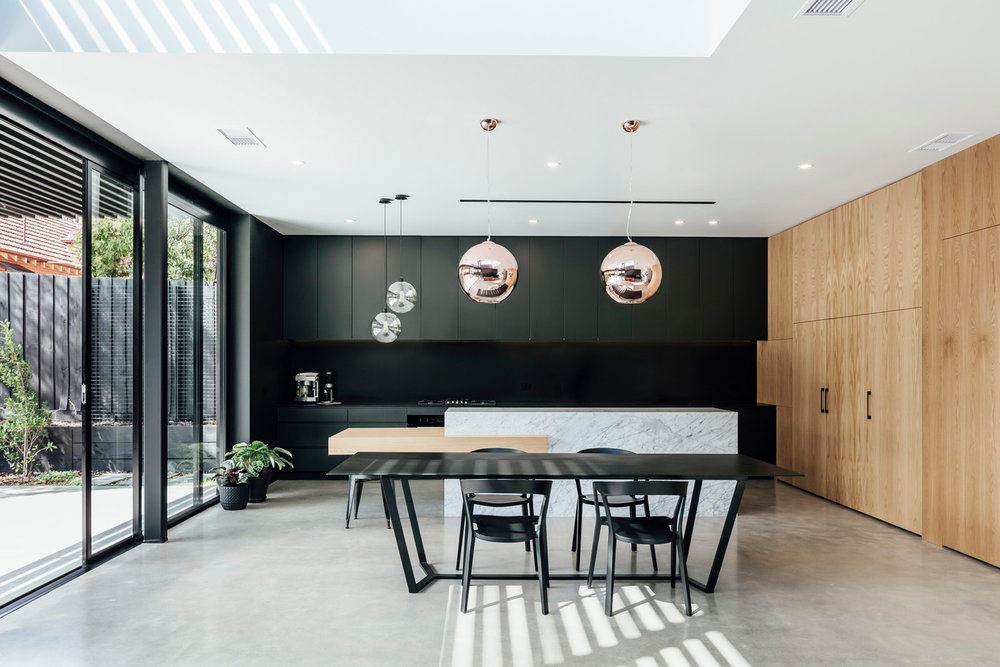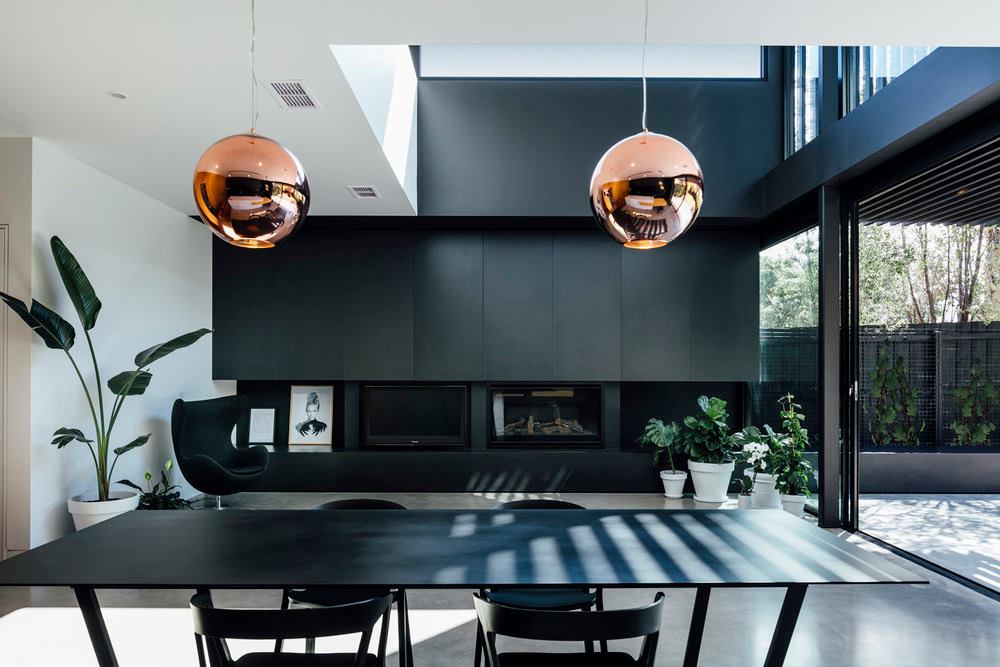 Bold materials were used for the house to create textures while glass is used to provide a sense of volume and spaciousness. Copious amounts of black were used in the home's interiors but it doesn't make it look too cramped. Instead, the black is used as a dramatic backdrop on its walls and floors to feature the furniture and fittings. Neutral colours such as white and natural wood are used to provide contrast. The kitchen is a great example of this where all the appliances and fittings were applied to a single black kitchen wall as a backdrop. Marble and timber are used to add some visual interest as well.
All images taken from Mitsuori Architects unless otherwise stated.