Cookie-cutter houses are all well and good but sometimes, you just want your home to stand out from the crowd and look unique. The Lentor House by Ming Architects is a prime example of this and it's crafted to inject a distinctive architectural form in a monotonous housing estate built in the late '80s located in north-central Singapore. One of the main concerns for the owners were also the space, as the residence housed a growing family and they needed privacy.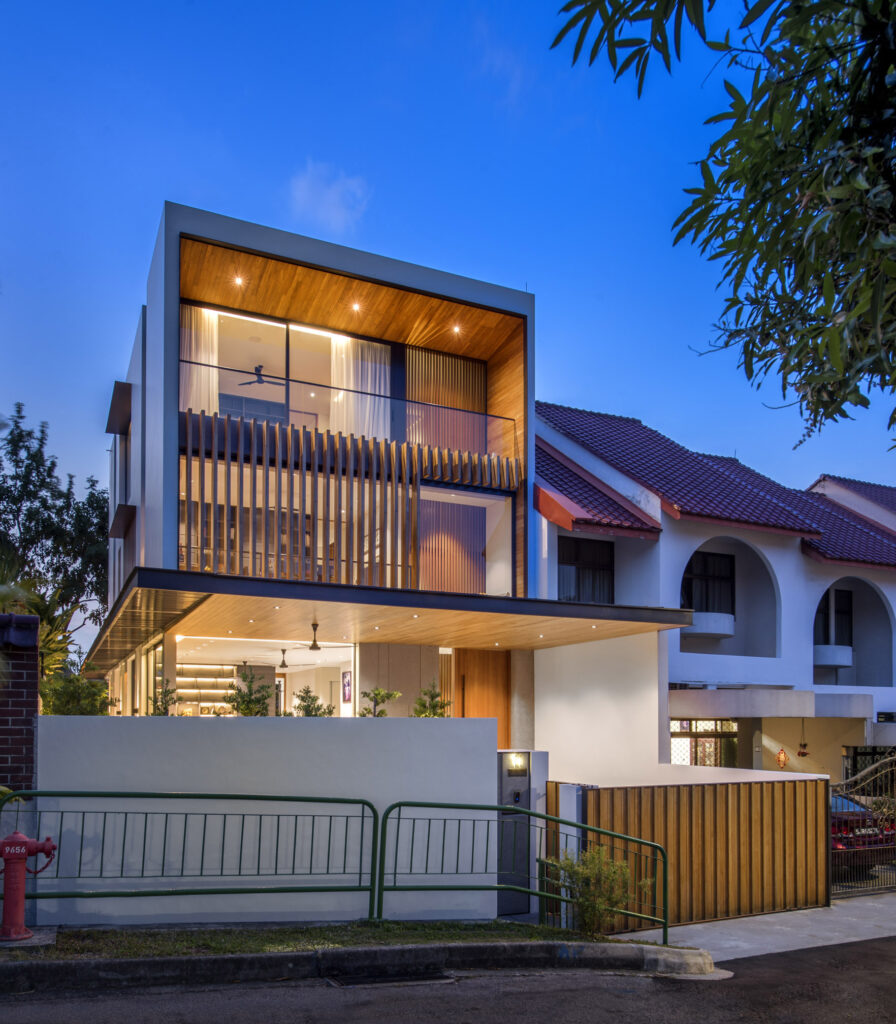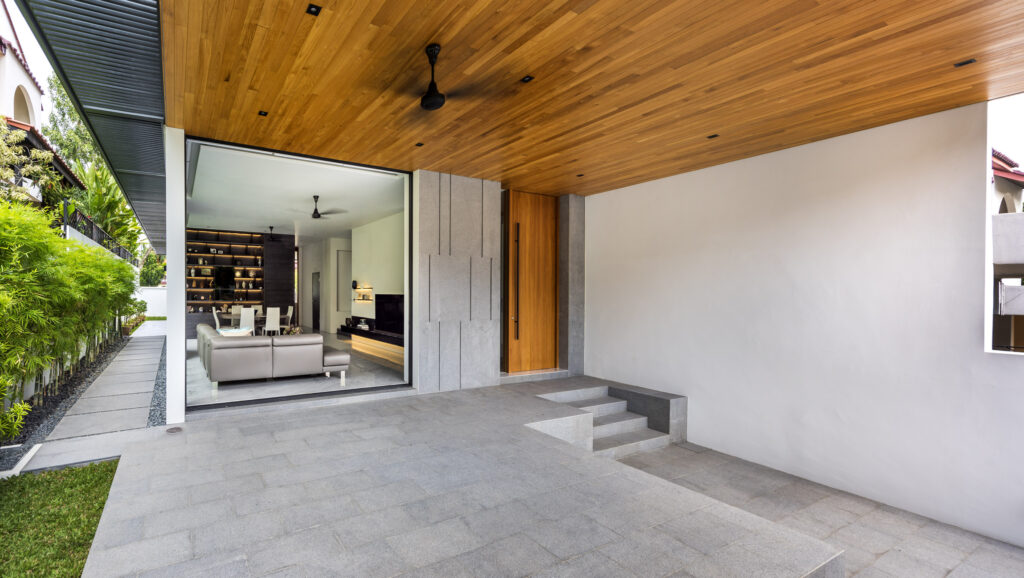 Interior Area: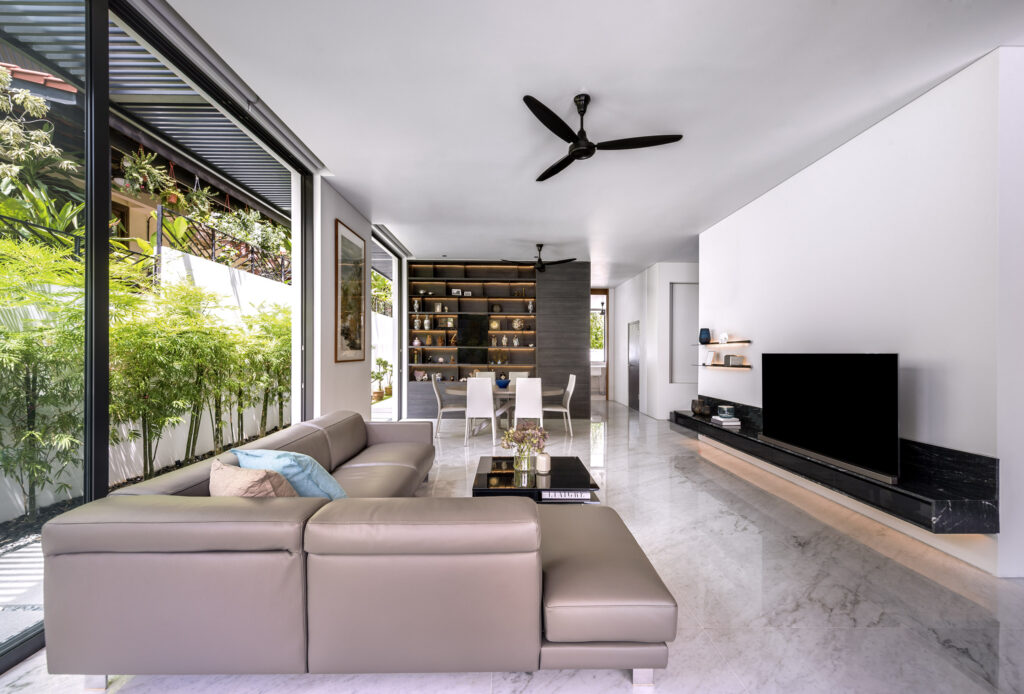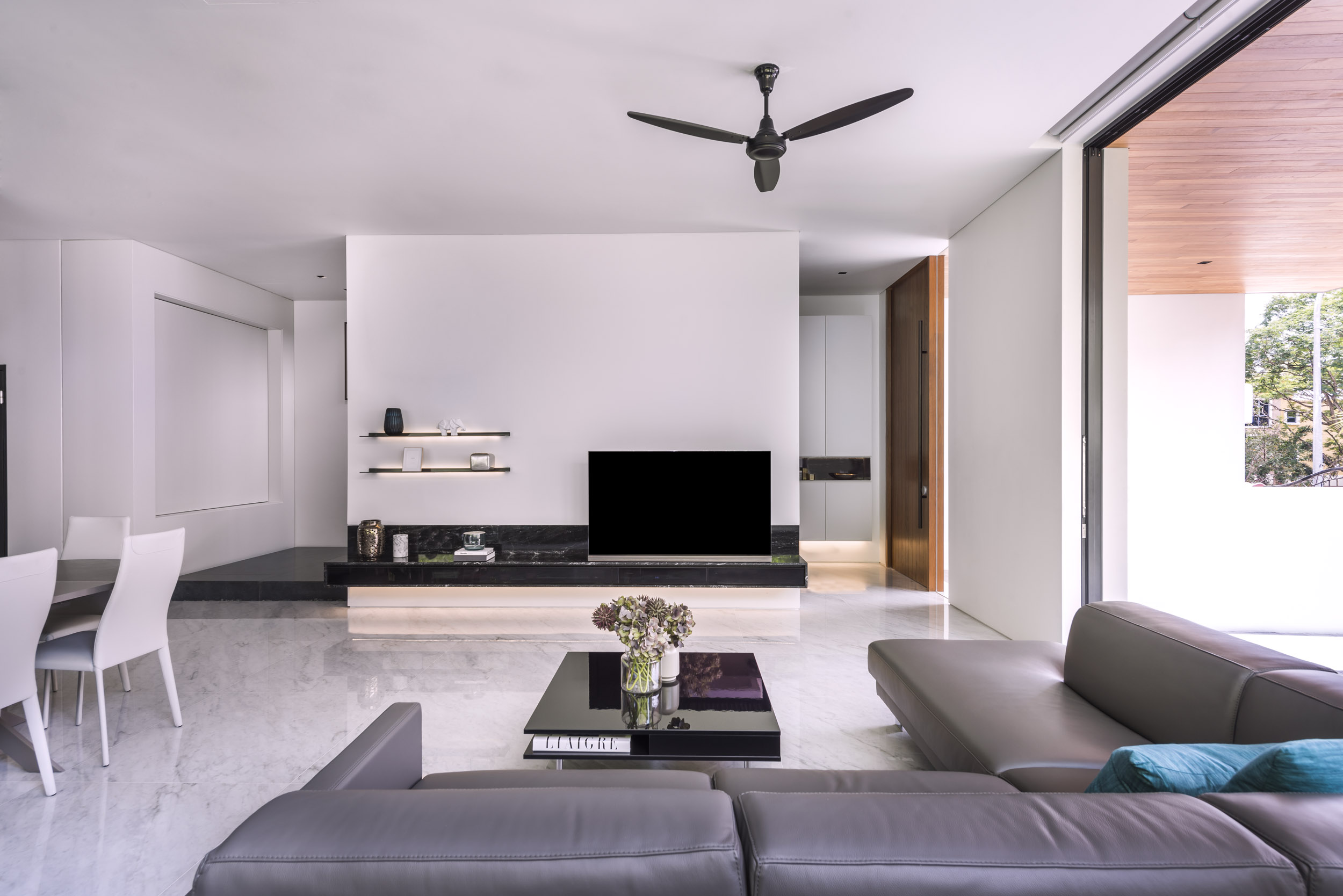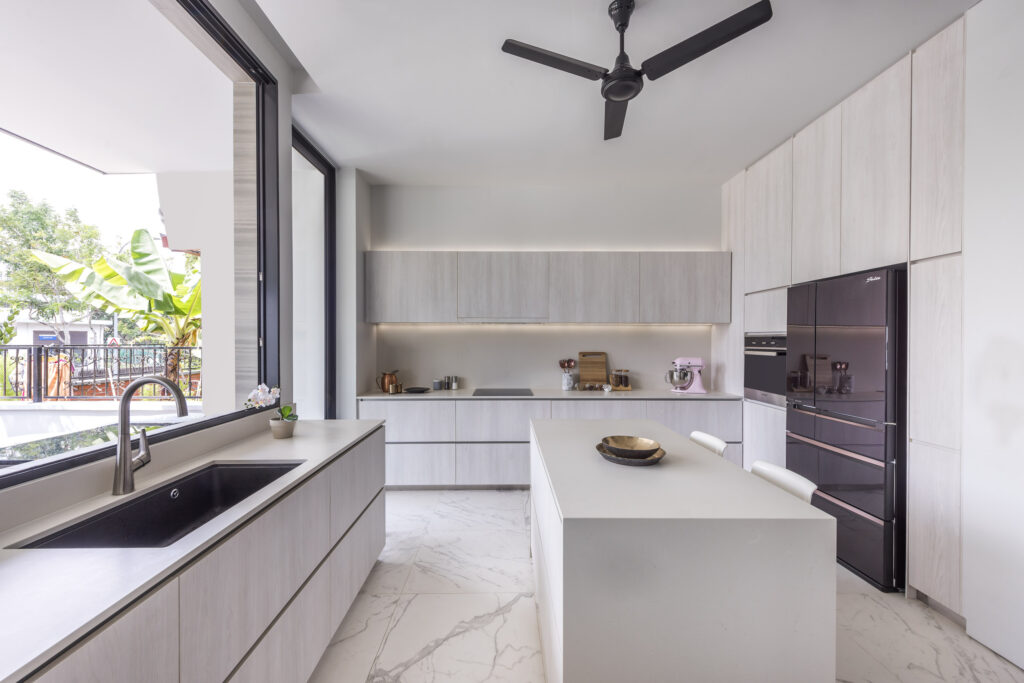 It used to be a generic three-storey corner terrace home before the design team took over and the solution they came up with to answer the owners' problems were simply brilliant. Since the existing house was too small for its inhabitants but the designers were limited by land constraints, they decided to focus on other aspects. The old house had cramped and dark interior spaces, insufficient lighting and had a rather old-looking design. To counter this, Ming Architects decided to incorporate high ceilings and improve the light and air circulation in the home. By doing so, this opened up the house and made it look much bigger and airier.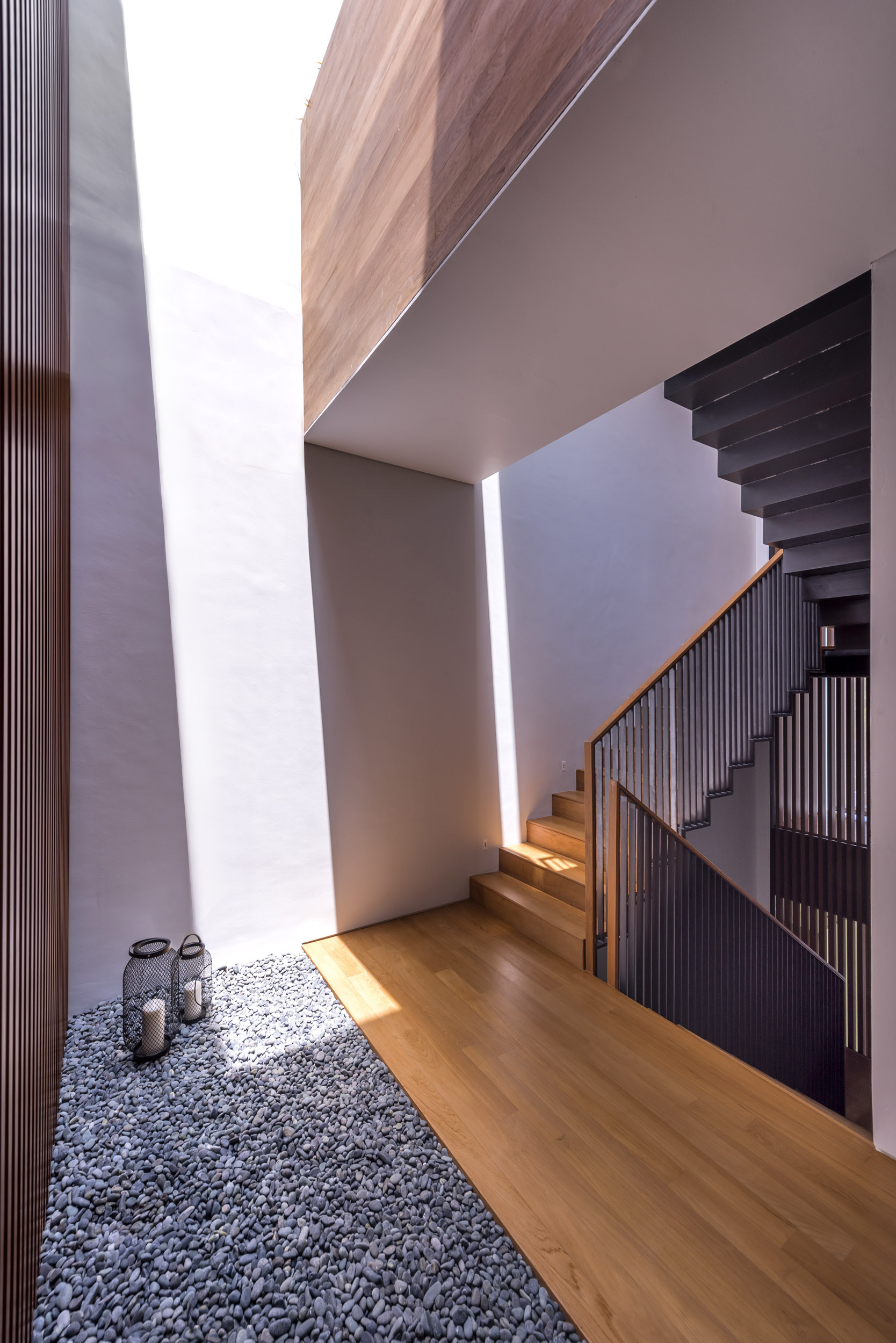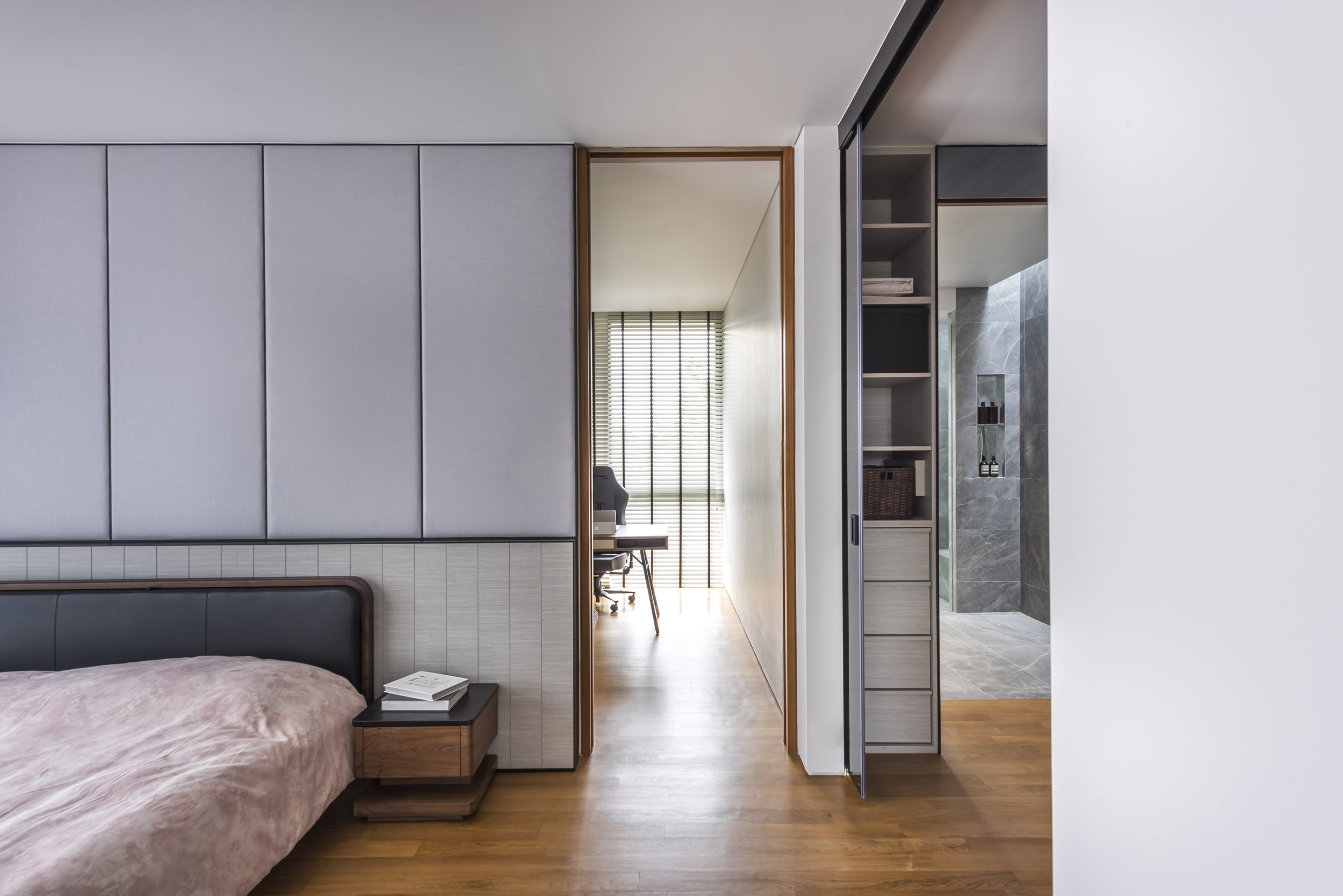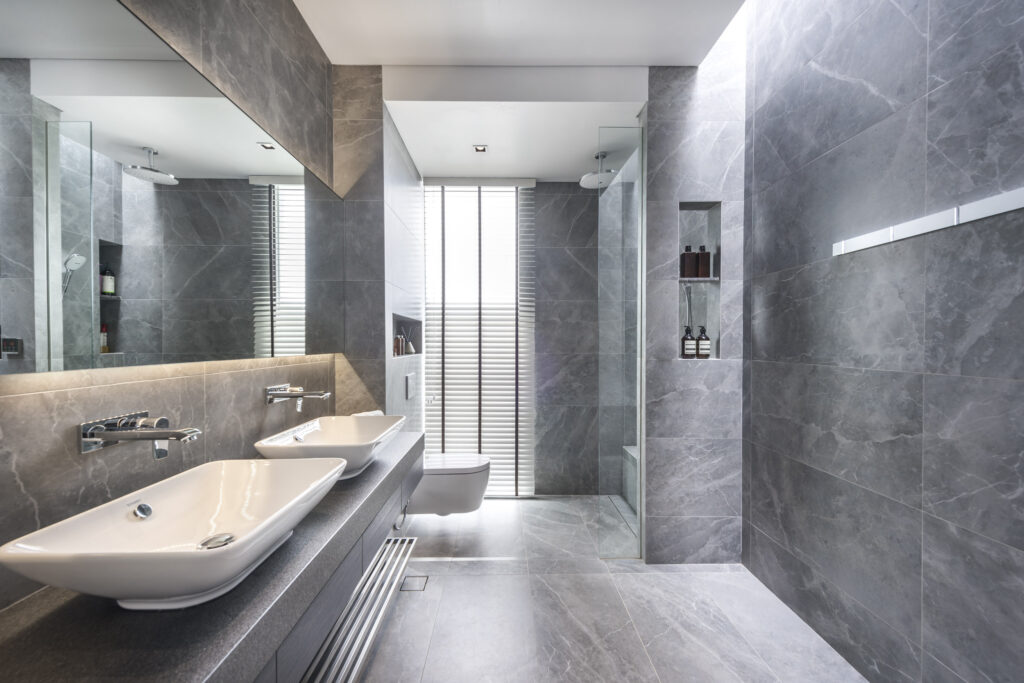 The living area is located on the first storey; and a large patio was added here which connects directly to it; creating a seamless transition between the two spaces; while allowing the air and light to enter. Dark spaces were eliminated by introducing a large skylight over the steel cantilevered staircase core; that illuminates the house and creates an inviting vertical circulatory core for the users.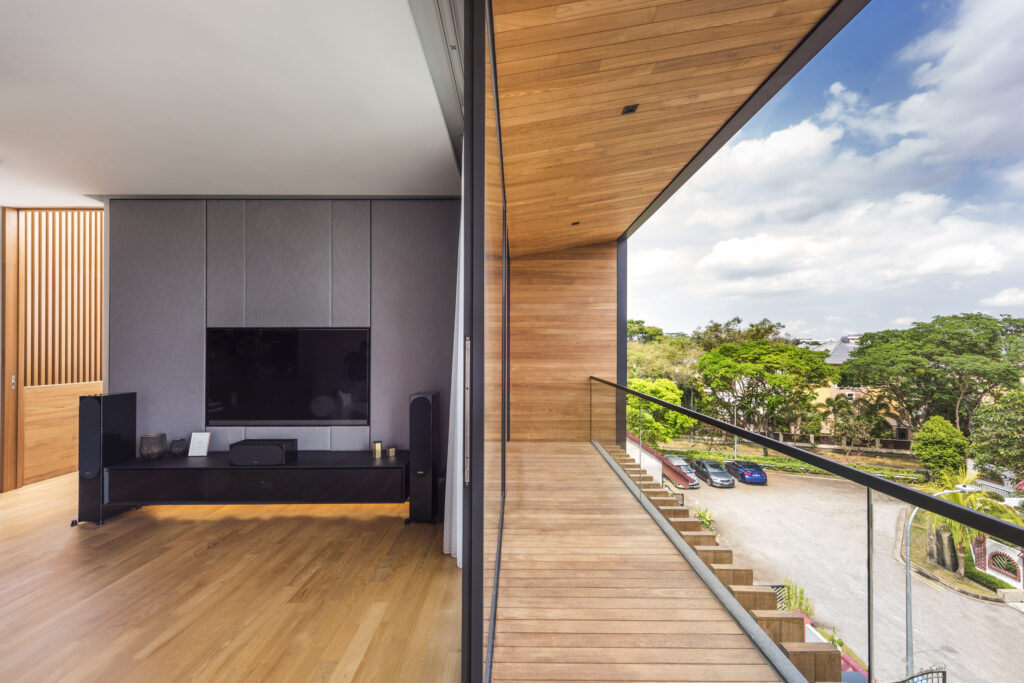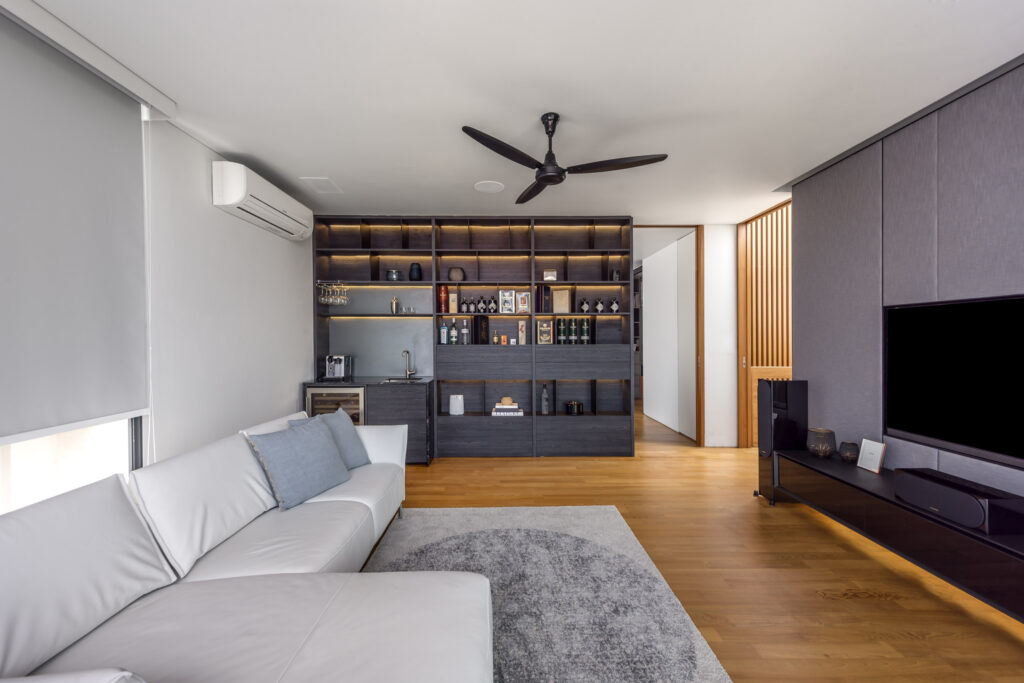 The old split-level floor plans were converted into single levels which connected to external patio and landscaped areas; so that the residents could enjoy the external space and not be cooped up inside. Rooms are transformed according to the family's needs; such as the entertainment room that opens out to a covered balcony on the top floor.
Facade: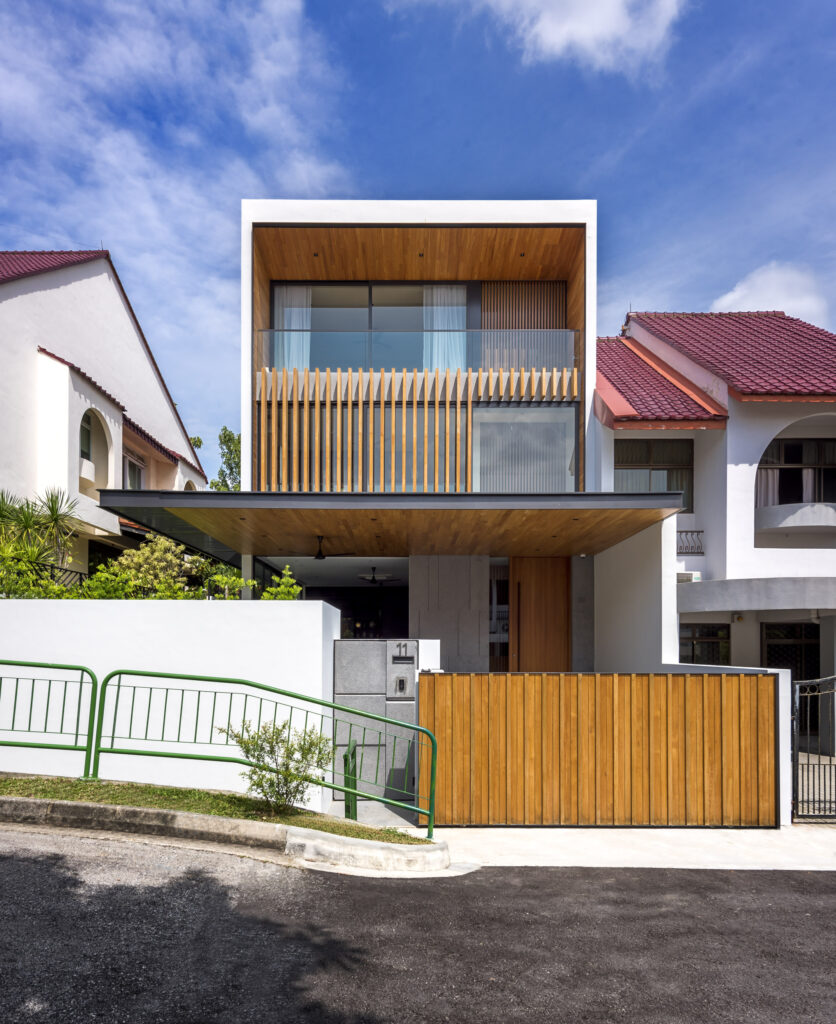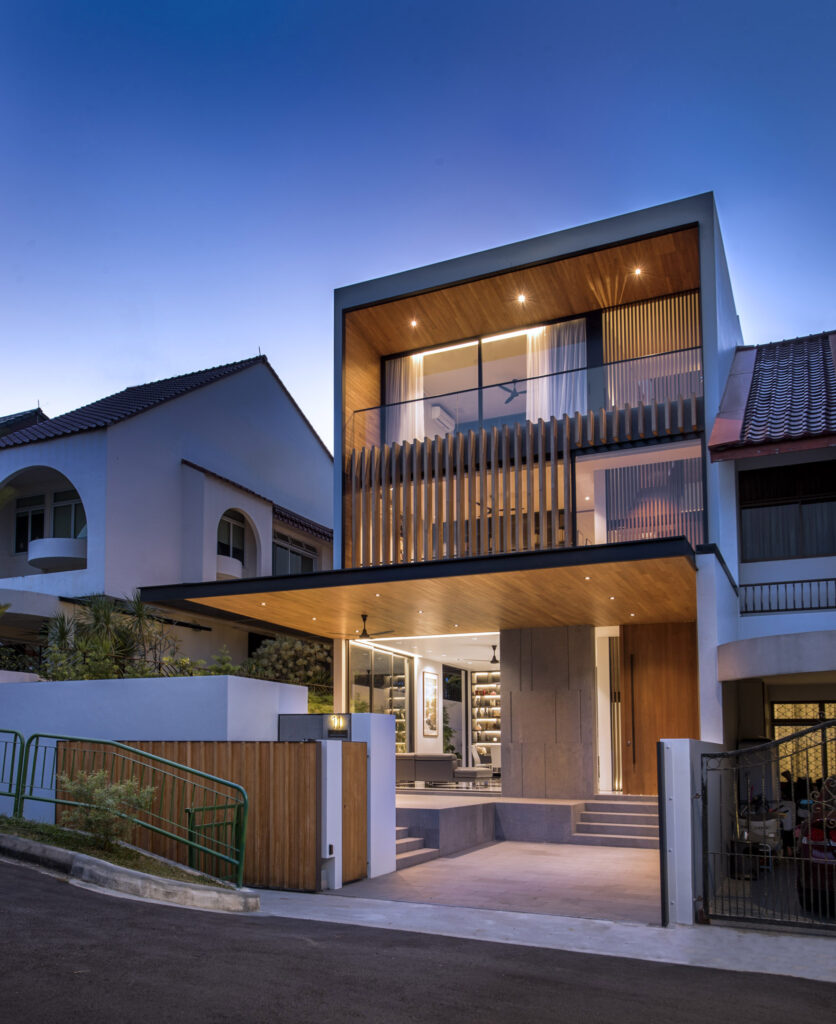 Looking at the facade, the design team used solid Burmese teak timber strips; as a privacy screen for the family room on the second floor; while the same material is used for the front elevation feature. These timber strips clad the walls and ceilings and help to inject warmth to the home, which minimises the effect of the large, boxy volume of the house.
All images taken from Ming Architects unless otherwise stated.
Interested for more amazing house designs? Check out our collection of house design articles now.