Sometimes it isn't easy to ventilate a house and make sure that there is enough airflow going in and out of the home but this unique three-storey intermediate terrace house in Singapore features an amazing design by Hyla Architects. Located in Primrose Avenue, the facade of the house is the first thing that catches your eye thanks to the one-of-a-kind rotating screen in front. This makes it look really striking amongst its neighbours but you will be surprised to know that the screen is not for aesthetical purposes only as it is fully functional too.
Exterior Area:
(Primrose Avenue by Hyla Architects)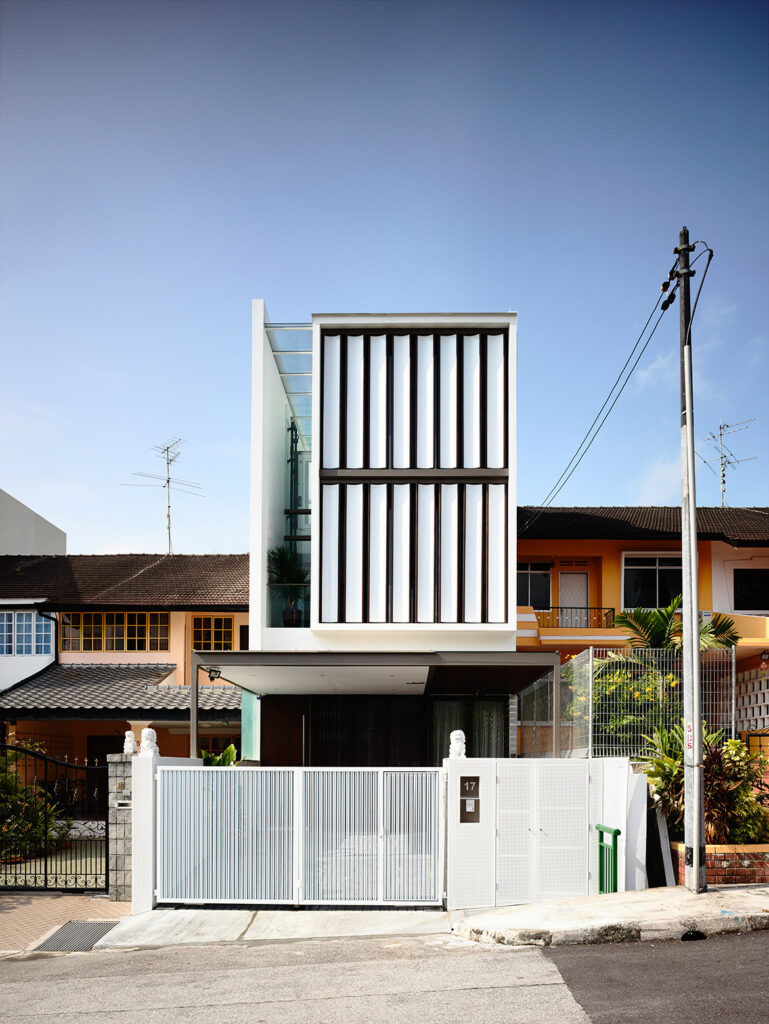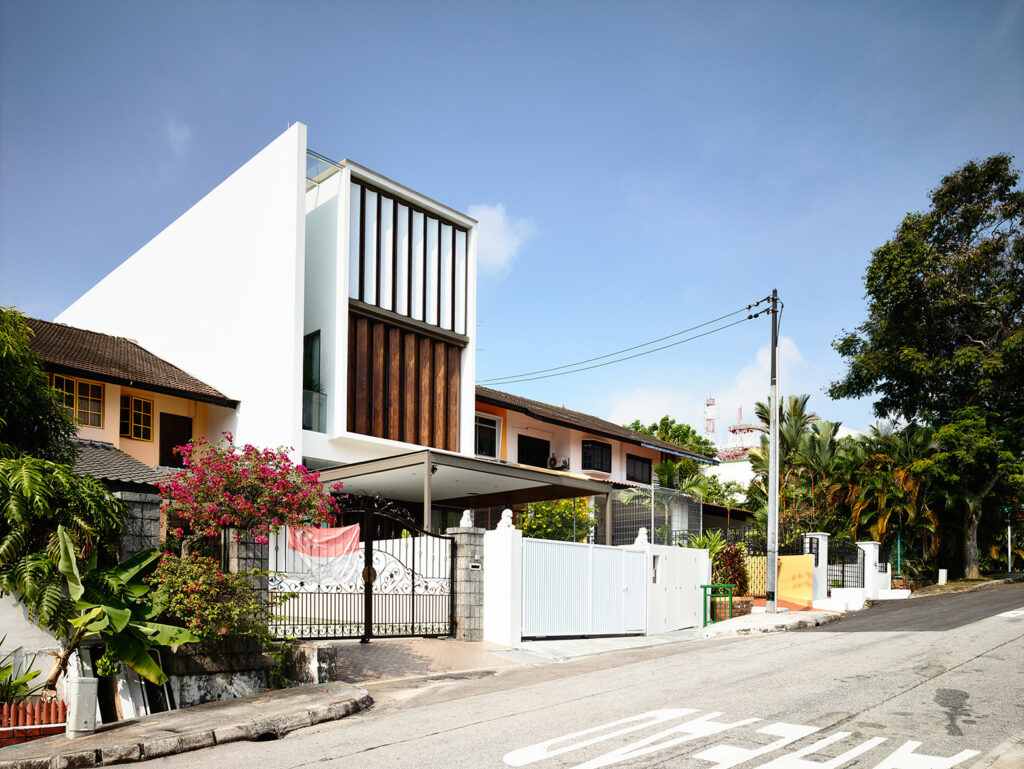 That's because the screen can rotate as mentioned to direct the amount of air that flows into the house. One side of the screen is an aerodynamic boomerang shape that deflects wind on one side. Meanwhile, on the other side, the screen is cladded with timber so when the owners flip it to this side, it will give them privacy. The residents are free to rotate the screen based on what they want.
Kitchen Area:
(Primrose Avenue by Hyla Architects)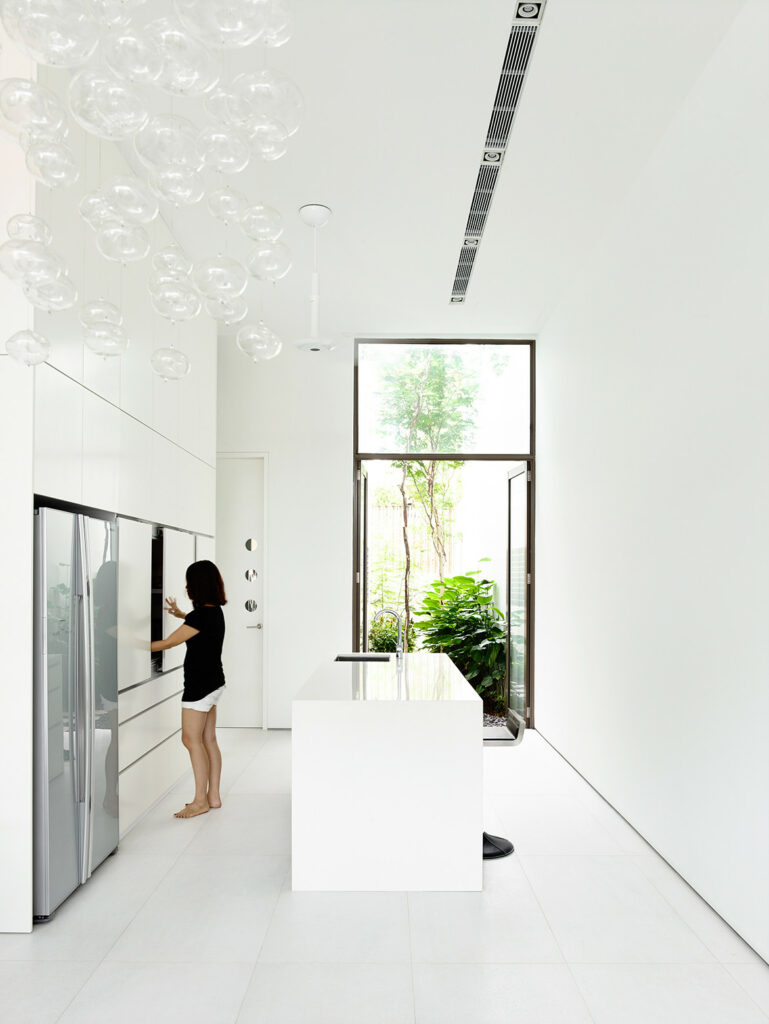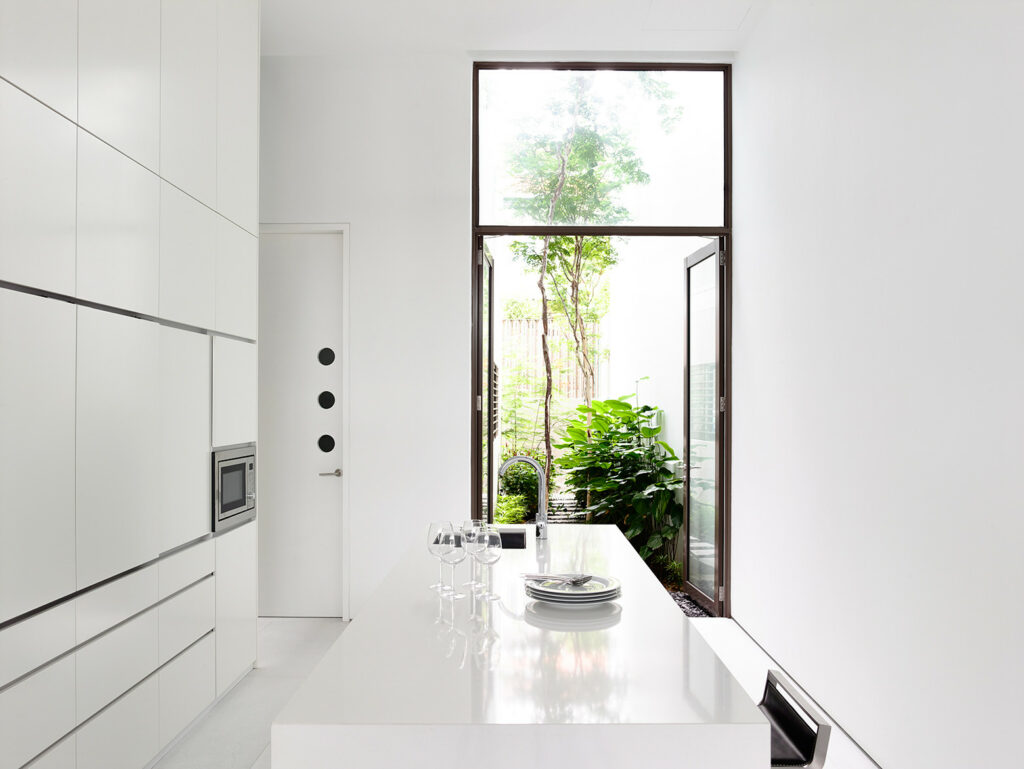 The screen is a pretty cool feature that gives it an ever-changing pattern; depending on the occupants and is truly unique as it works just like a shutter on a window. Inside the house, everything is done in a modern and minimalistic style with clean and sleek lines that will stand the test of time. The kitchen has a quirky light fixture that looks both futuristic and cool at the same time.
Bathroom Area: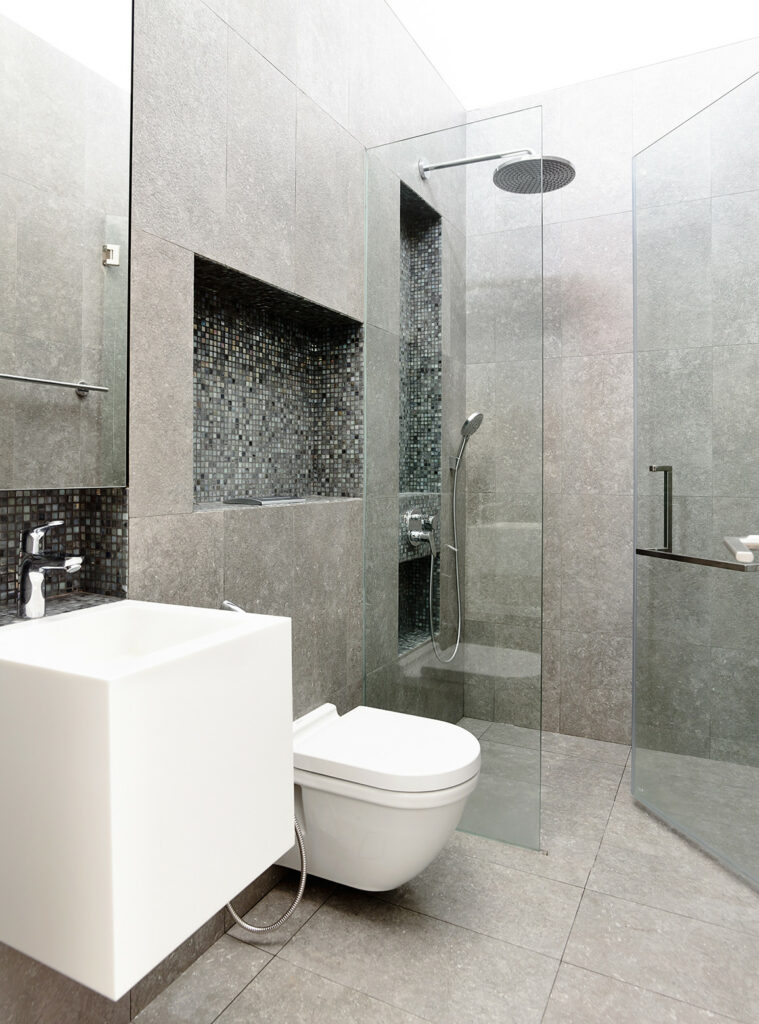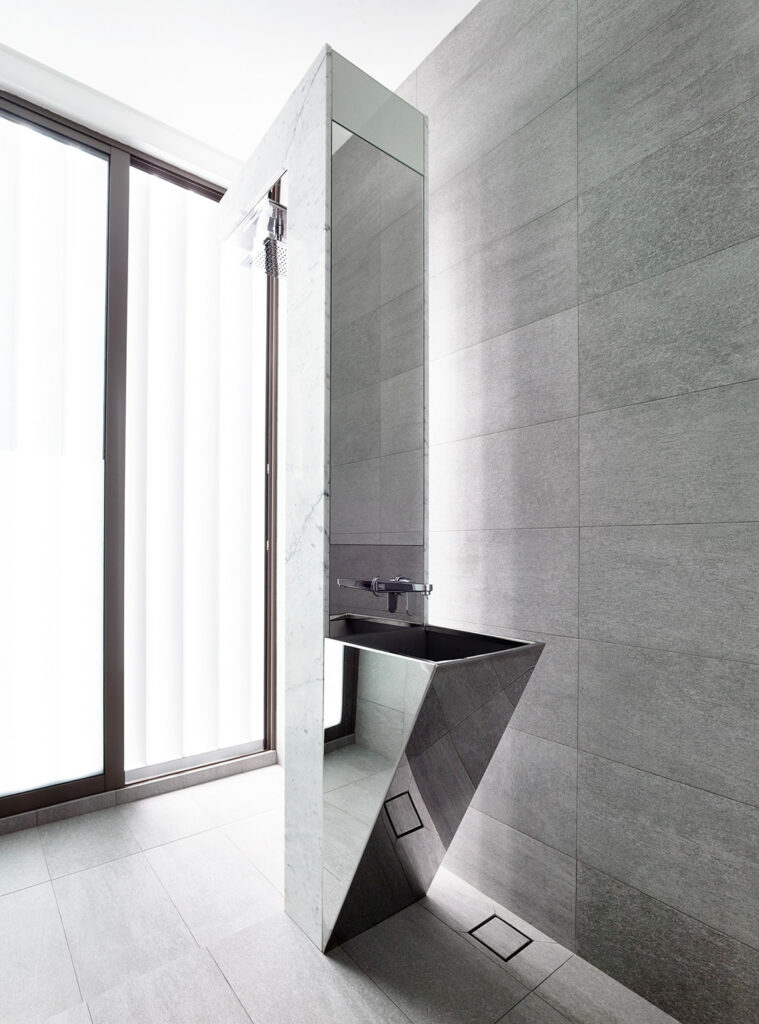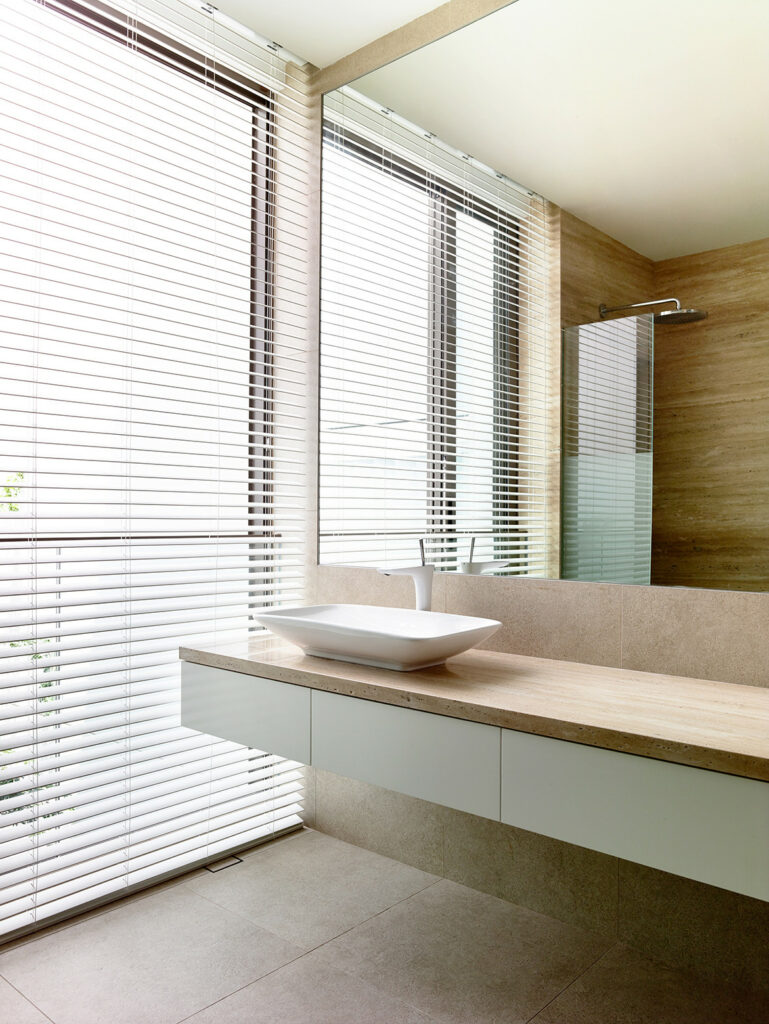 Muted neutrals and subtle colours such as grey, white, wood and cream are used in various areas of the house. High ceilings make the home look more spacious and roomy as well as ensuring there is good cross ventilation. A rear garden court bursting with greenery adds a touch of nature to the home for a peaceful atmosphere.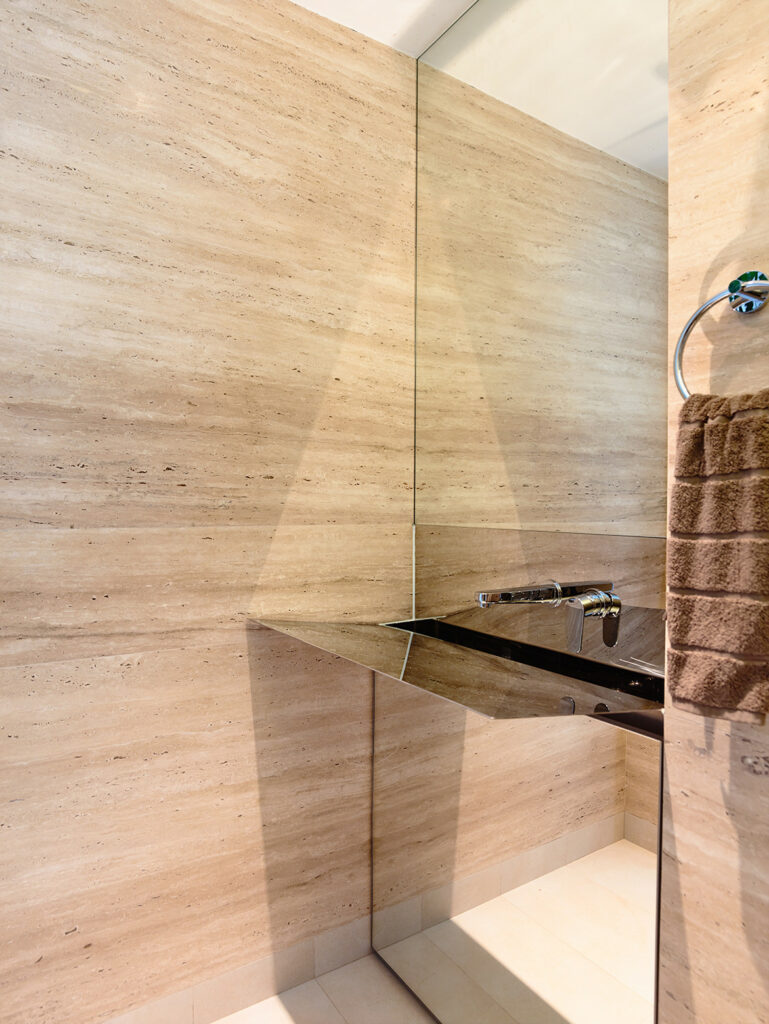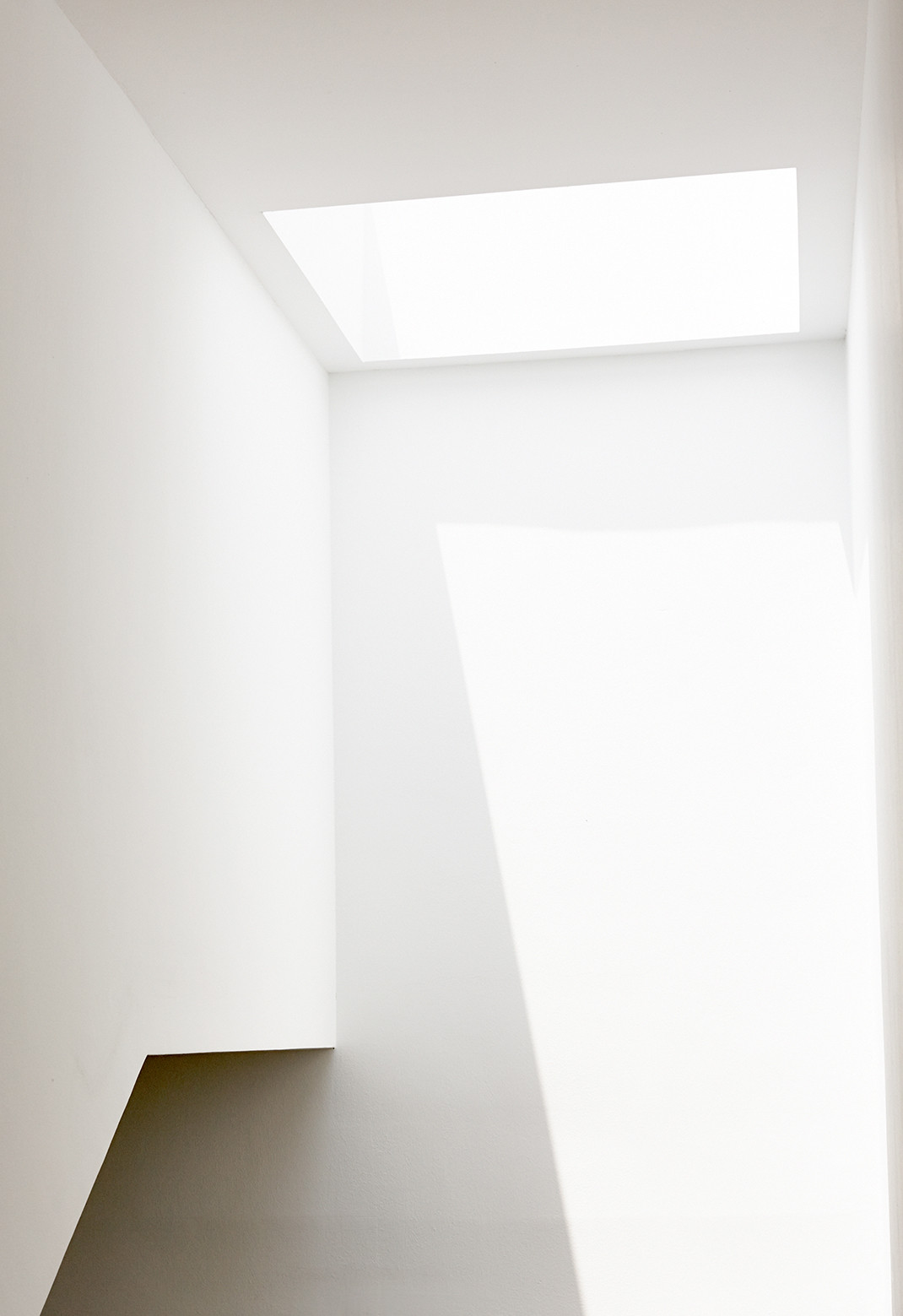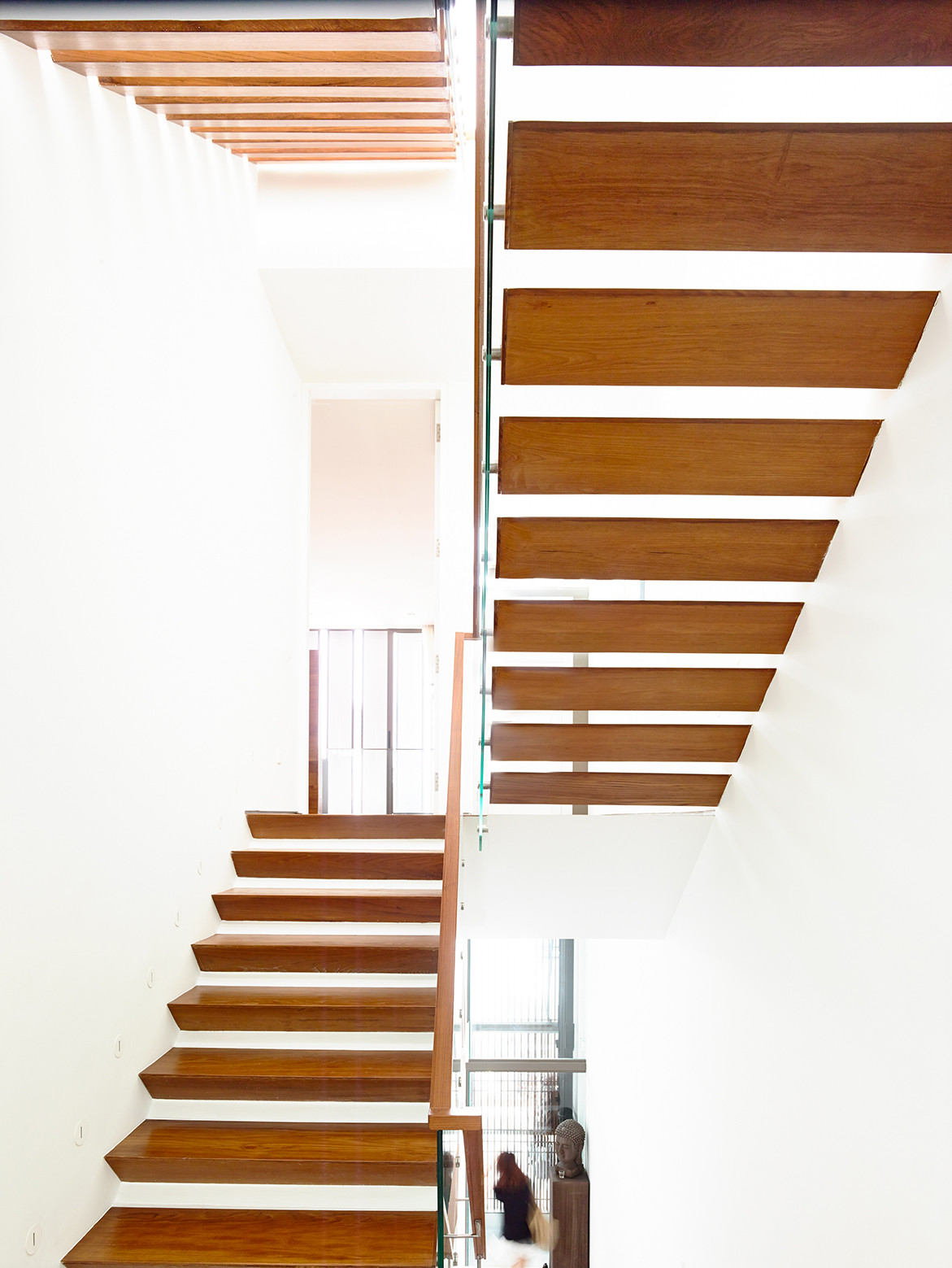 As you climb up the staircase, you will notice that is it very well lit during the day. That's because it has a unique triangular cross section and the skylight above allows the natural light in.
All images are taken from Hyla Architects unless otherwise stated.
Interested for more amazing house designs? Check out our collection of house design articles now.