Nestled in an inner-city locale in Melbourne, Australia, is a modern family home created by C.Kairouz Architects. Known as Kellett Street House, the design brief was to create the perfect home for a young family.
The client wanted a light, airy and sophisticated house that redefines family living stylishly. The home is located conveniently near amenities and parks.
Project: Kellett Street House
Architect: C.Kairouz Architects
Location: Melbourne Australia
Exterior Area: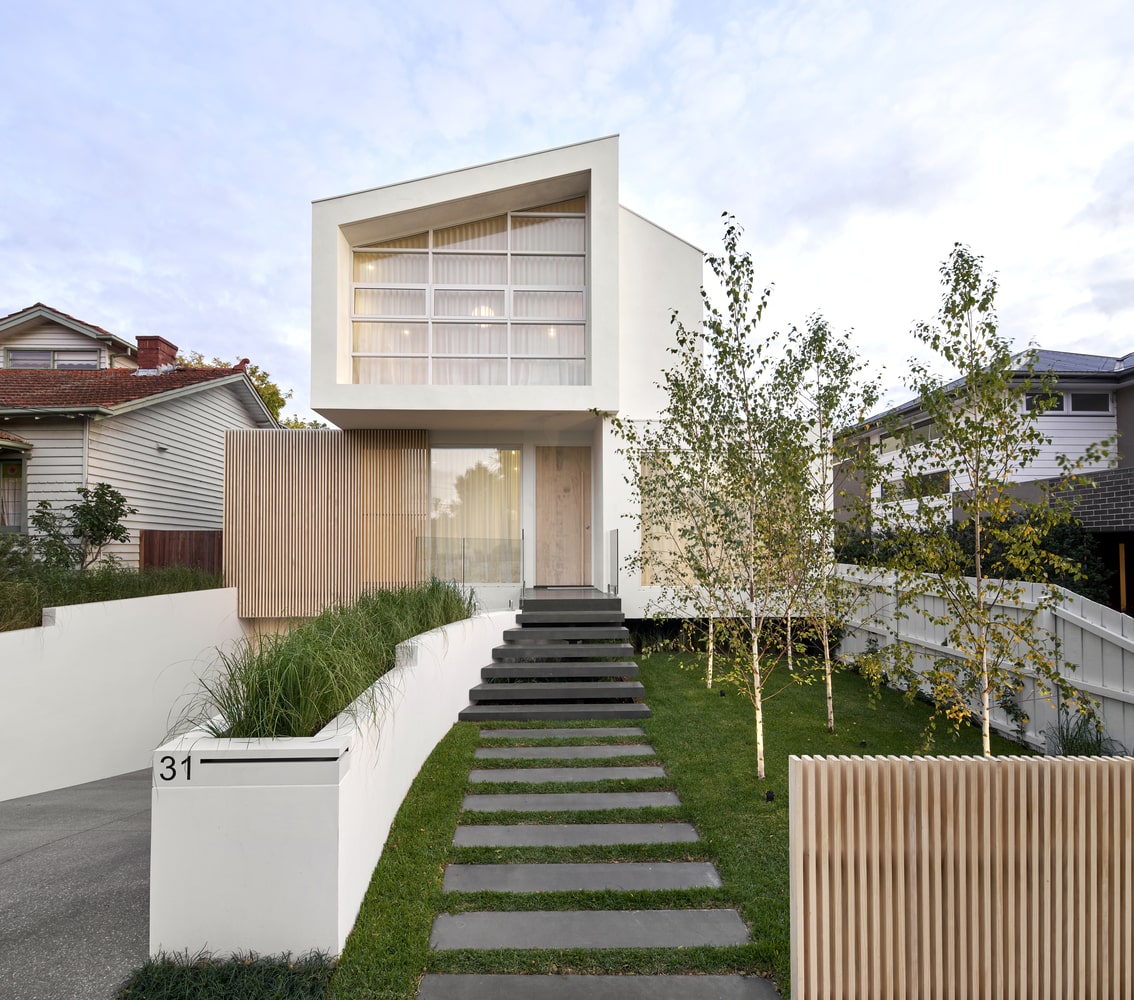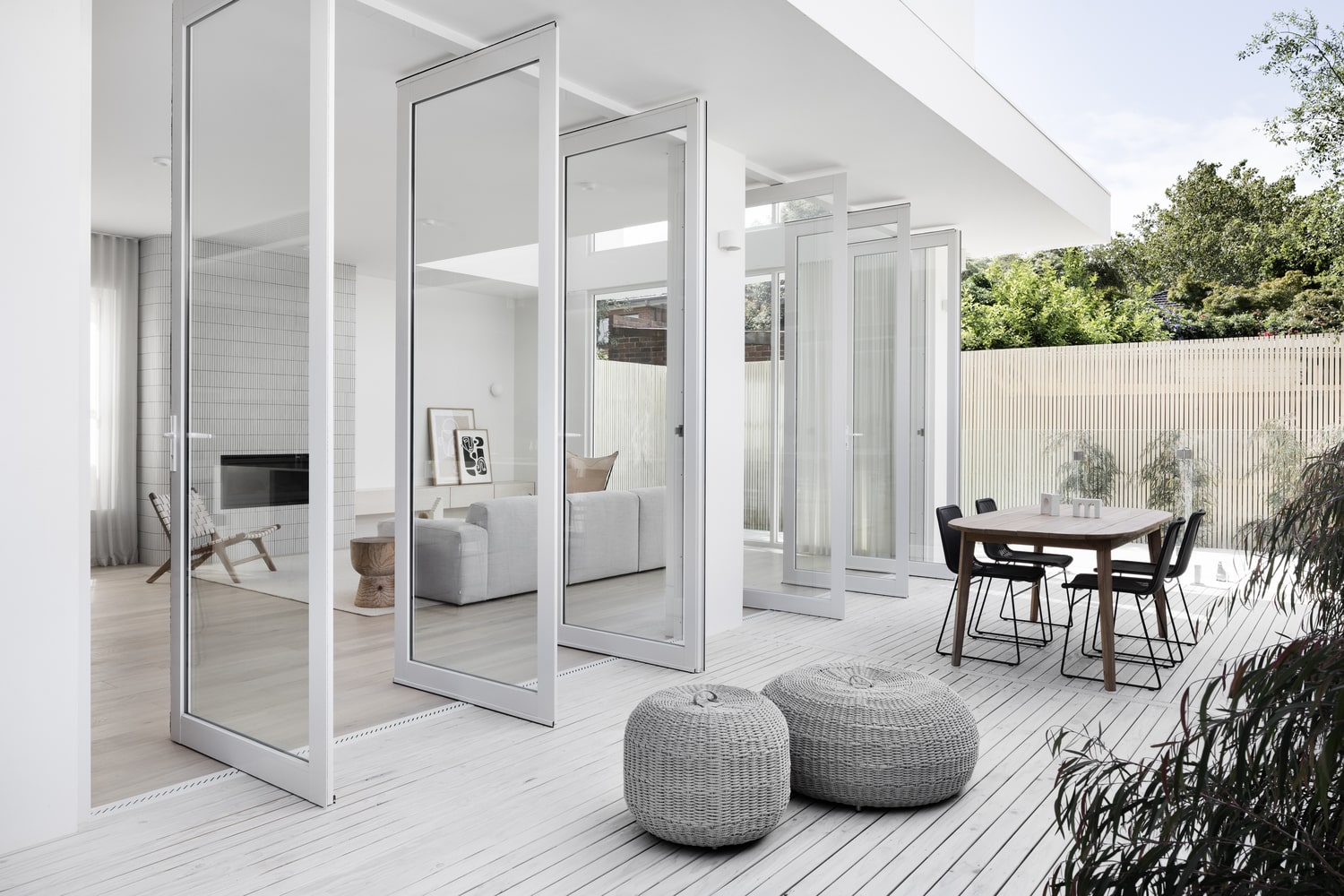 The house, which is full of angles and light is designed to look bright and uncluttered. It consists of three storeys and has four bedrooms that fit perfectly on a small block of land.
The facade has a white-on-white theme that contrasts with the pale timbers used for the fence and a divider at the front door. This gives the house a very clean and sleek look while the manicured landscape surrounding the house makes it look less imposing.
Interior Area: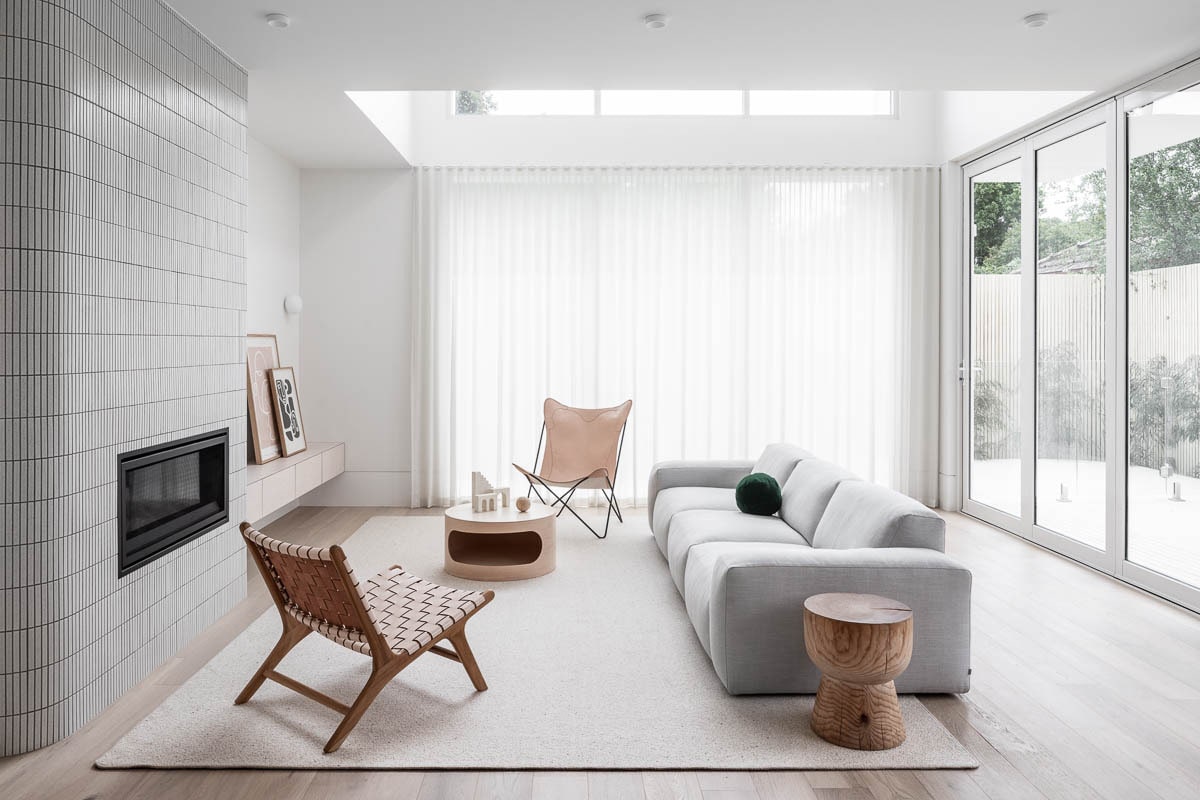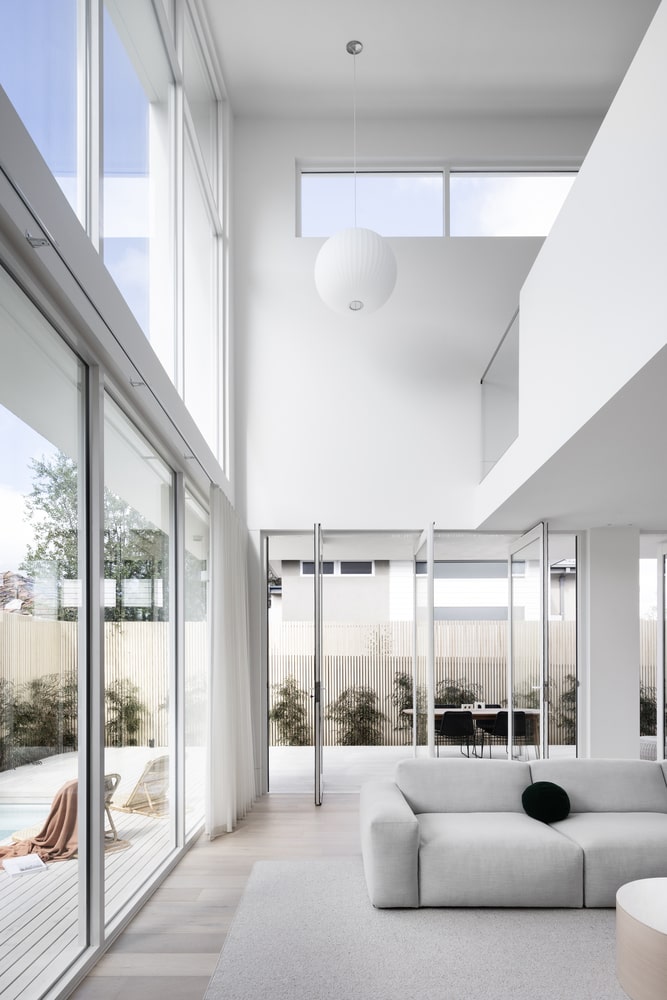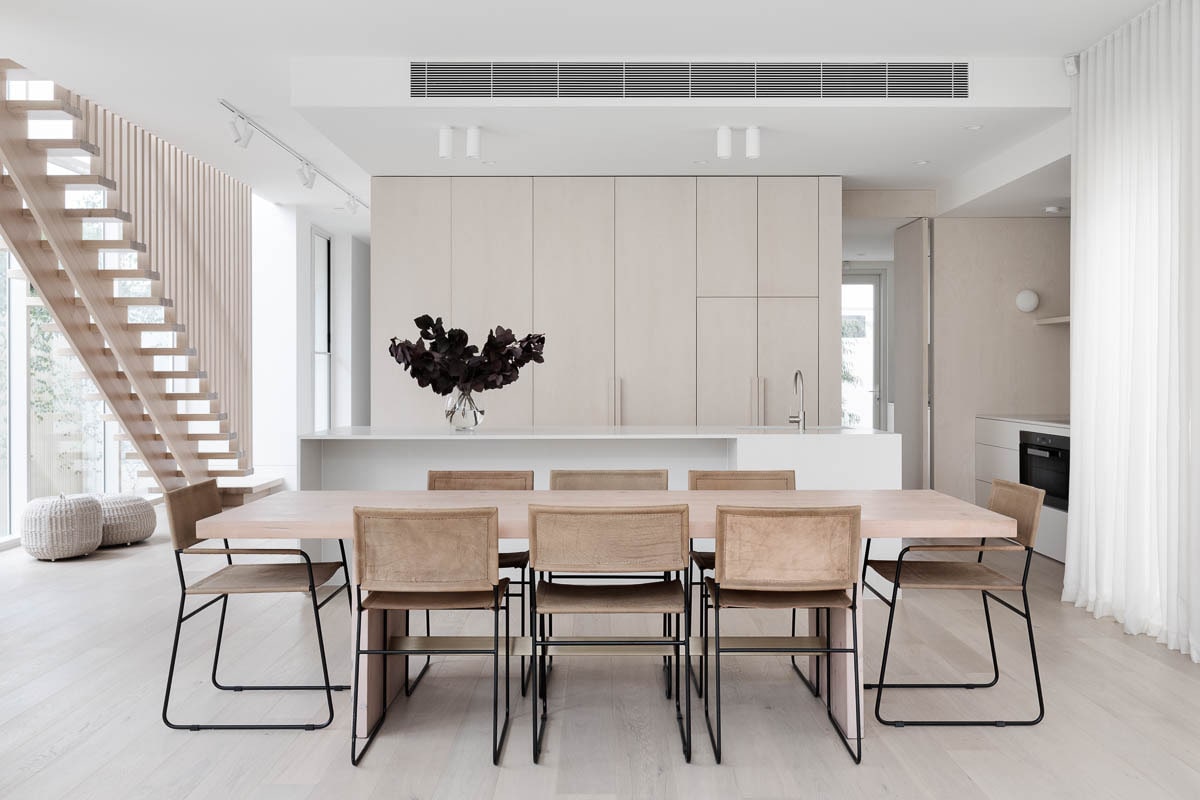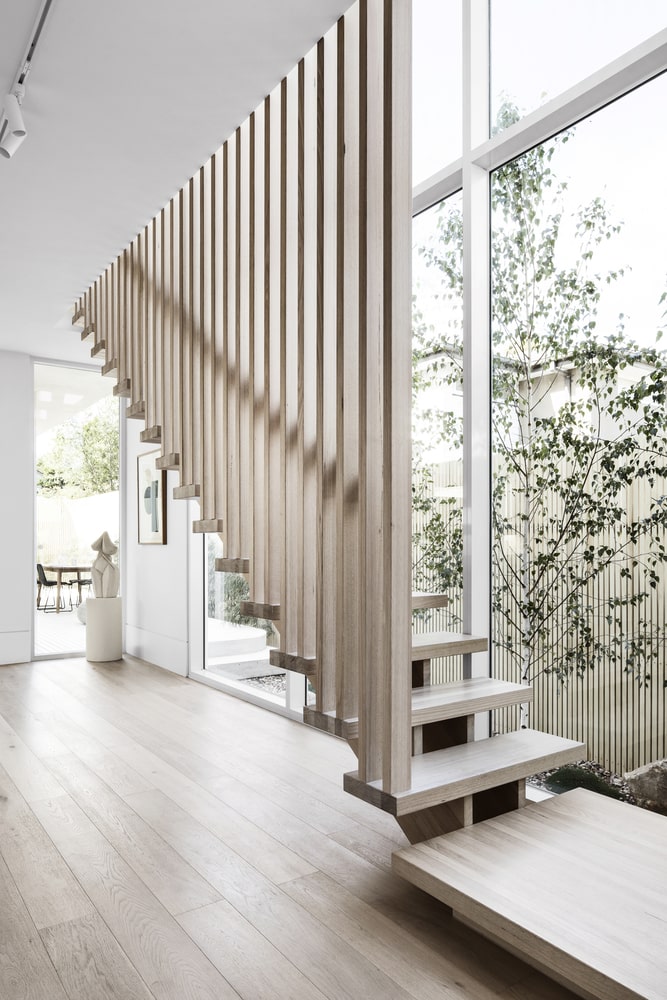 Inside the home, large windows that are placed strategically around the home, double volume ceilings and large hallways fulfil the brief for a bright, spacious home that has plenty of air circulation.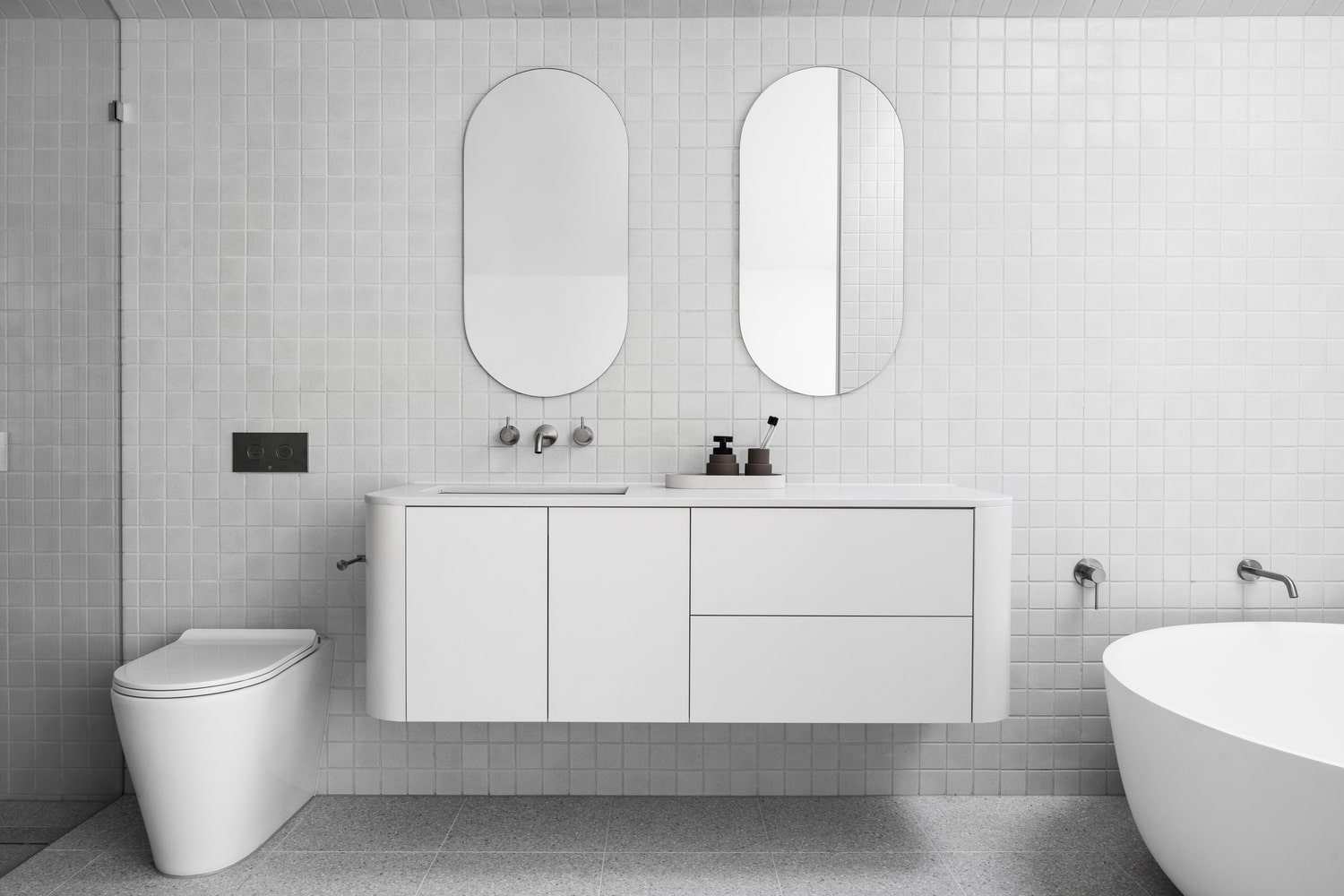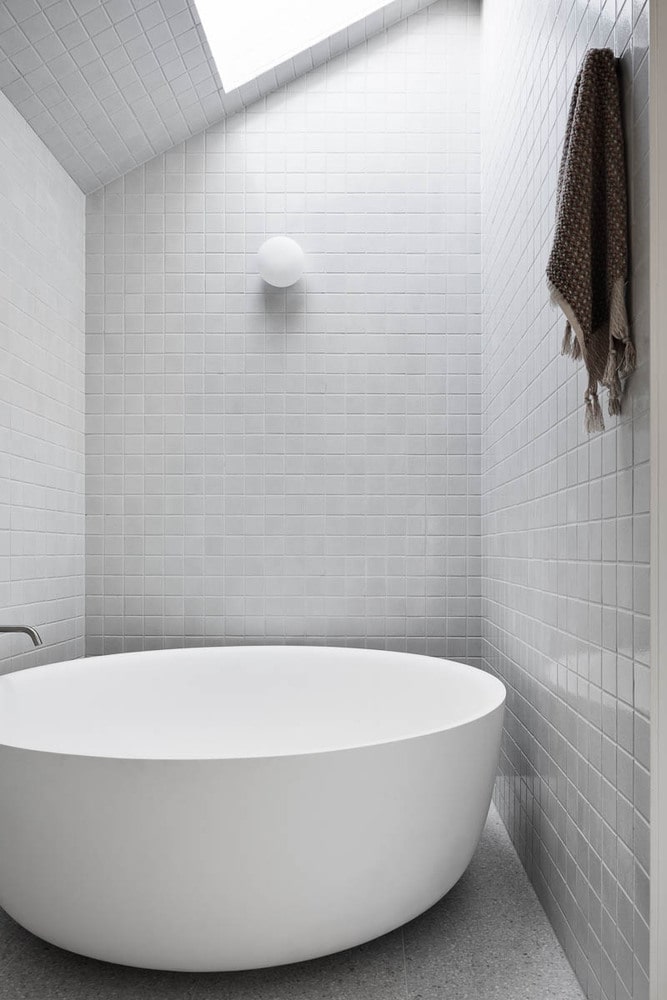 The living room, kitchen and dining area are open plan and connected to a void at the back. The void connects the children's play area and ground floor spaces and enables more light to enter the home.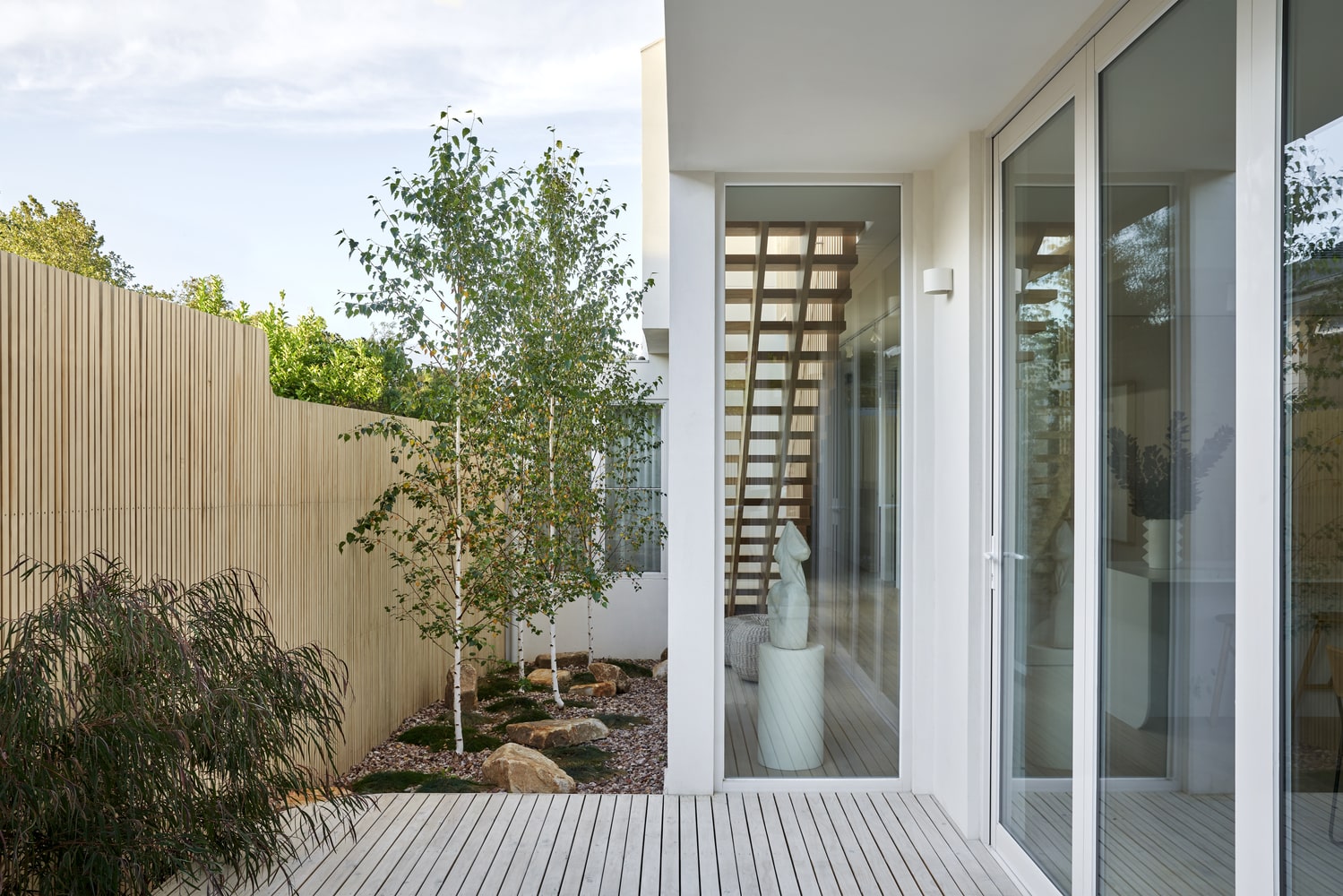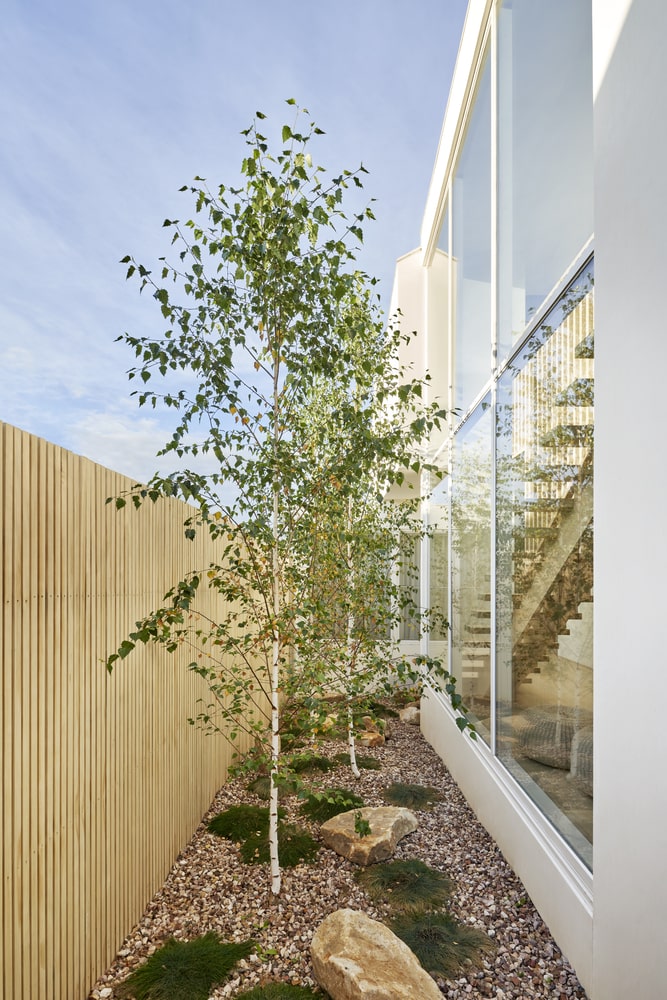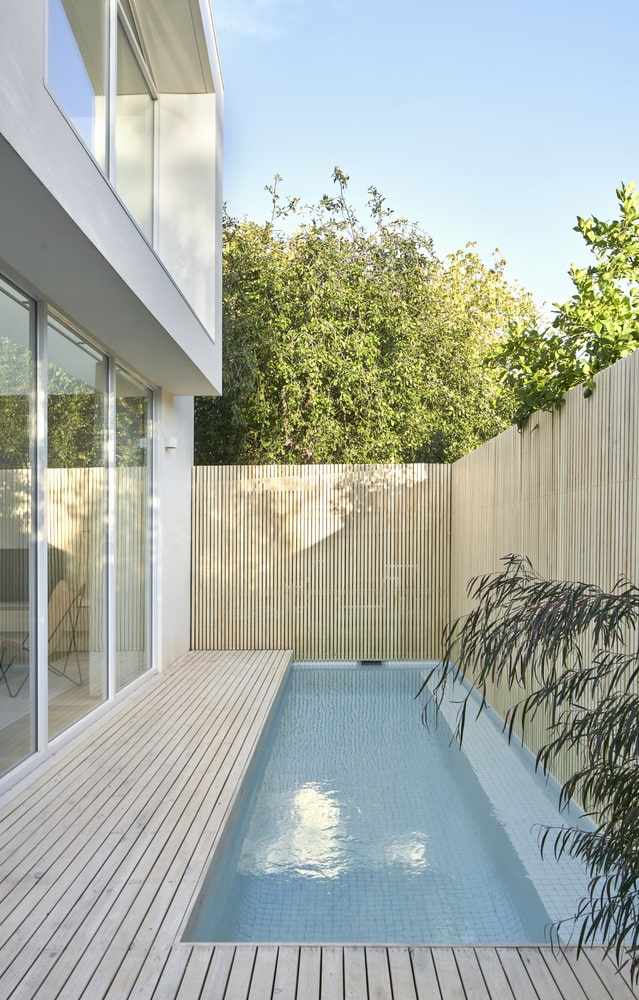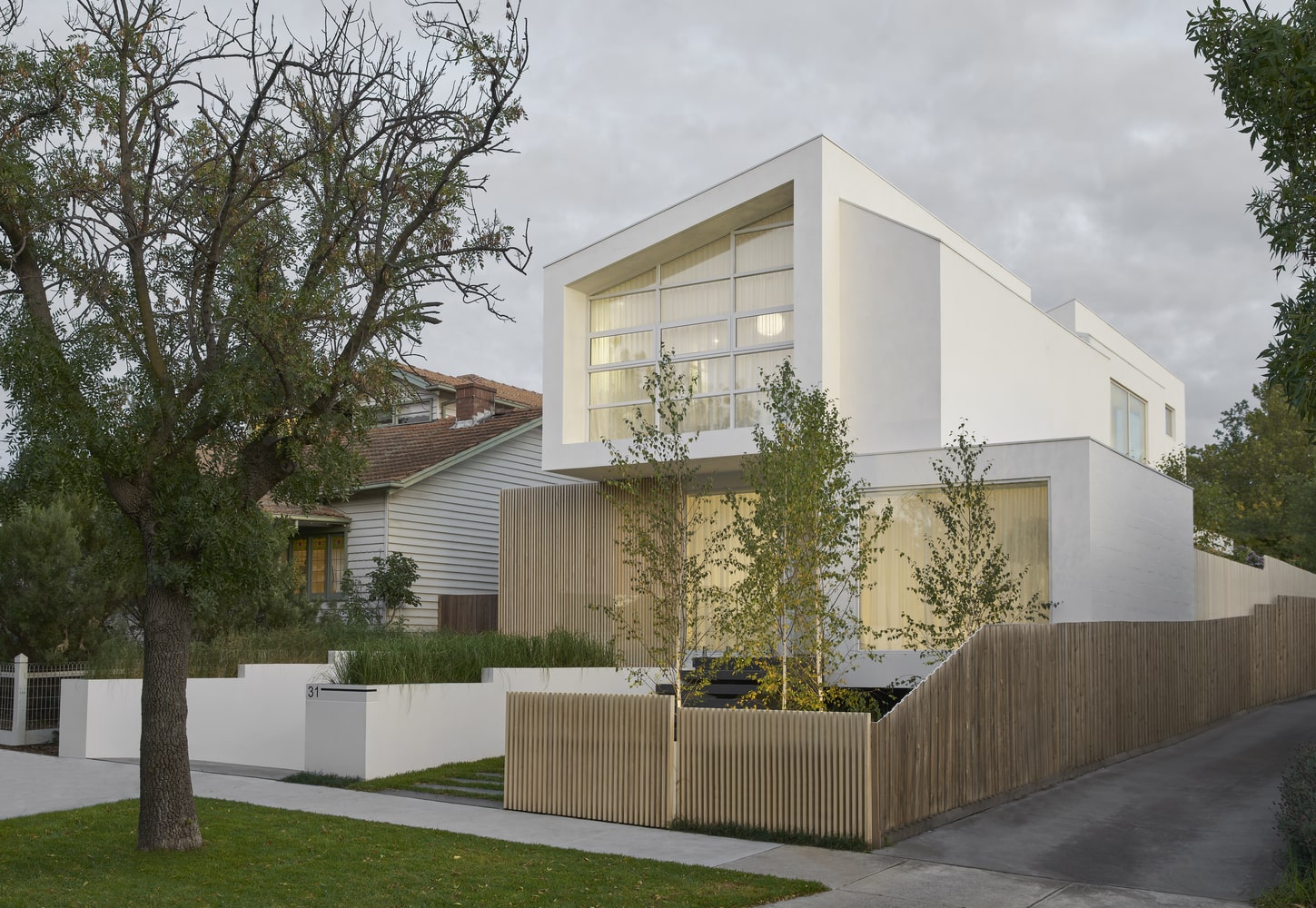 A wall of glass doors at the back opens up to the outdoor area, so the family can enjoy the nature outside. There's also a half-sunken basement garage that allows the ground floor to fit two living zones while the bedrooms are located on the upper floors.
The interior design of the home is inspired by nature and uses the same colour palette as the external facade for a timeless style using neutral hues.
All images are taken from C.Kairouz Architects unless otherwise stated.
Interested in more amazing house designs? Check out our collection of house design articles now.