The Japanese are known for their minimalism and uncluttered design, which has largely been popularised by the Muji style. It's no surprise, as it's a very pleasing aesthetic that makes your home look clean, fresh and welcoming.
Mirai House 2021 is located in Vietnam, emulating the sleek and minimalist look that we all know and love. It's a three-storey house that's modern and the architect wanted to ensure the house is high quality and an ideal place for families to live.
Project: Mirai House 2021
Designer: Mirai House
Location: Vietnam
Exterior Area: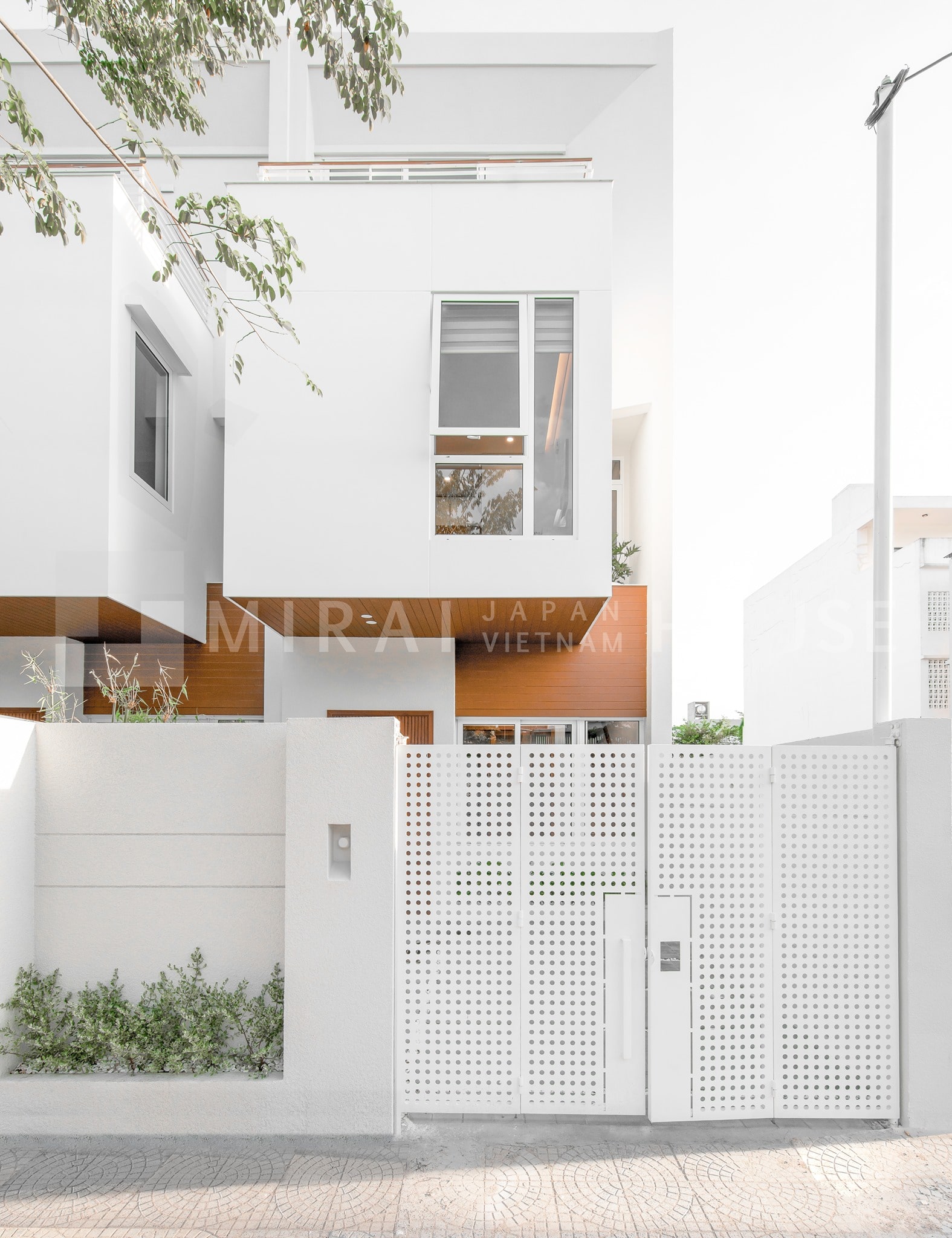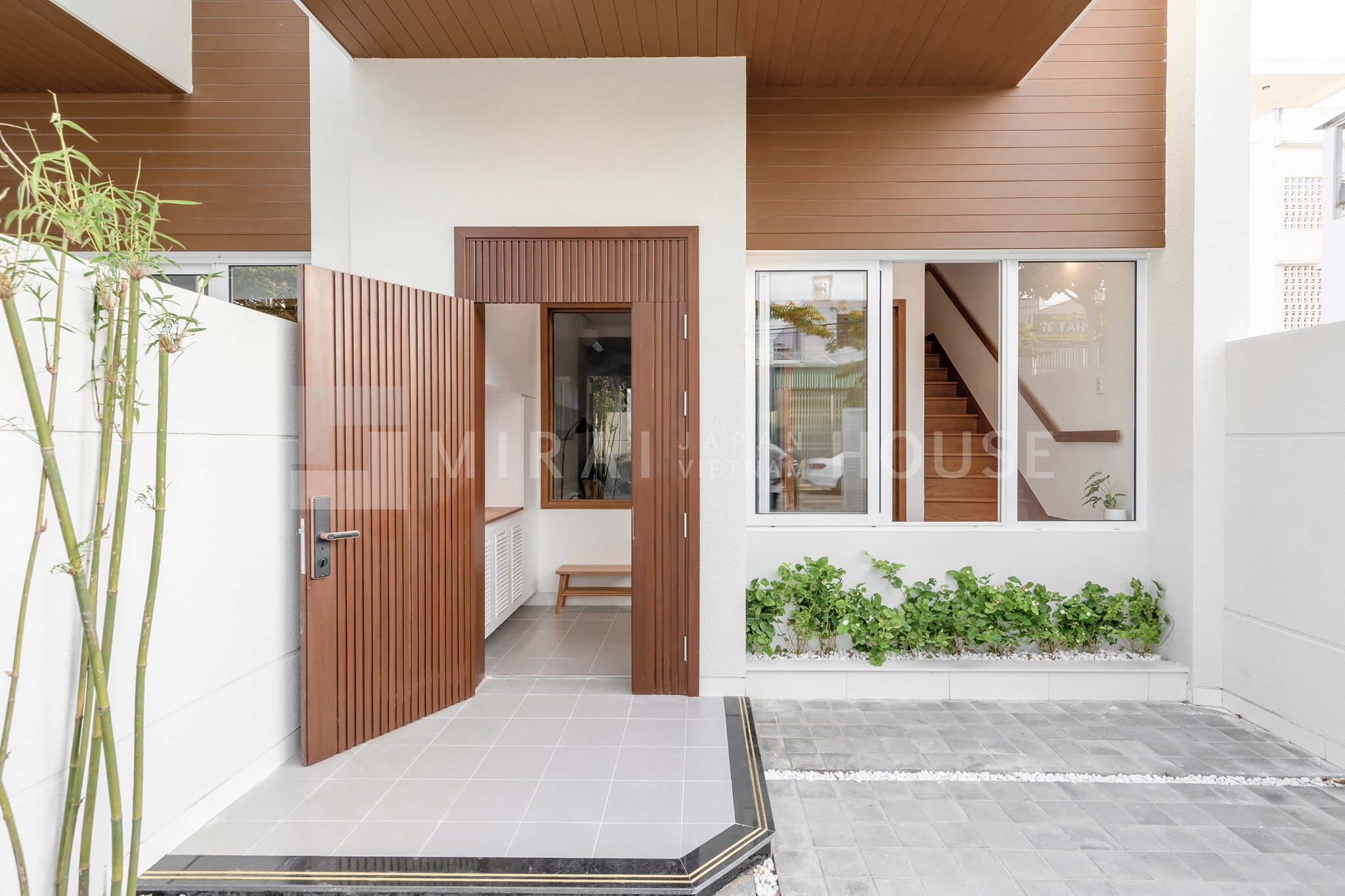 Outside, the facade is painted white with wooden feature elements with an upper floor overhanging the porch, providing shade and ensuring there is more space.
Manicured plants are corralled at the edges of the yard, giving the outside a fresh look and the owners do not need to spend much time gardening.
The Concept: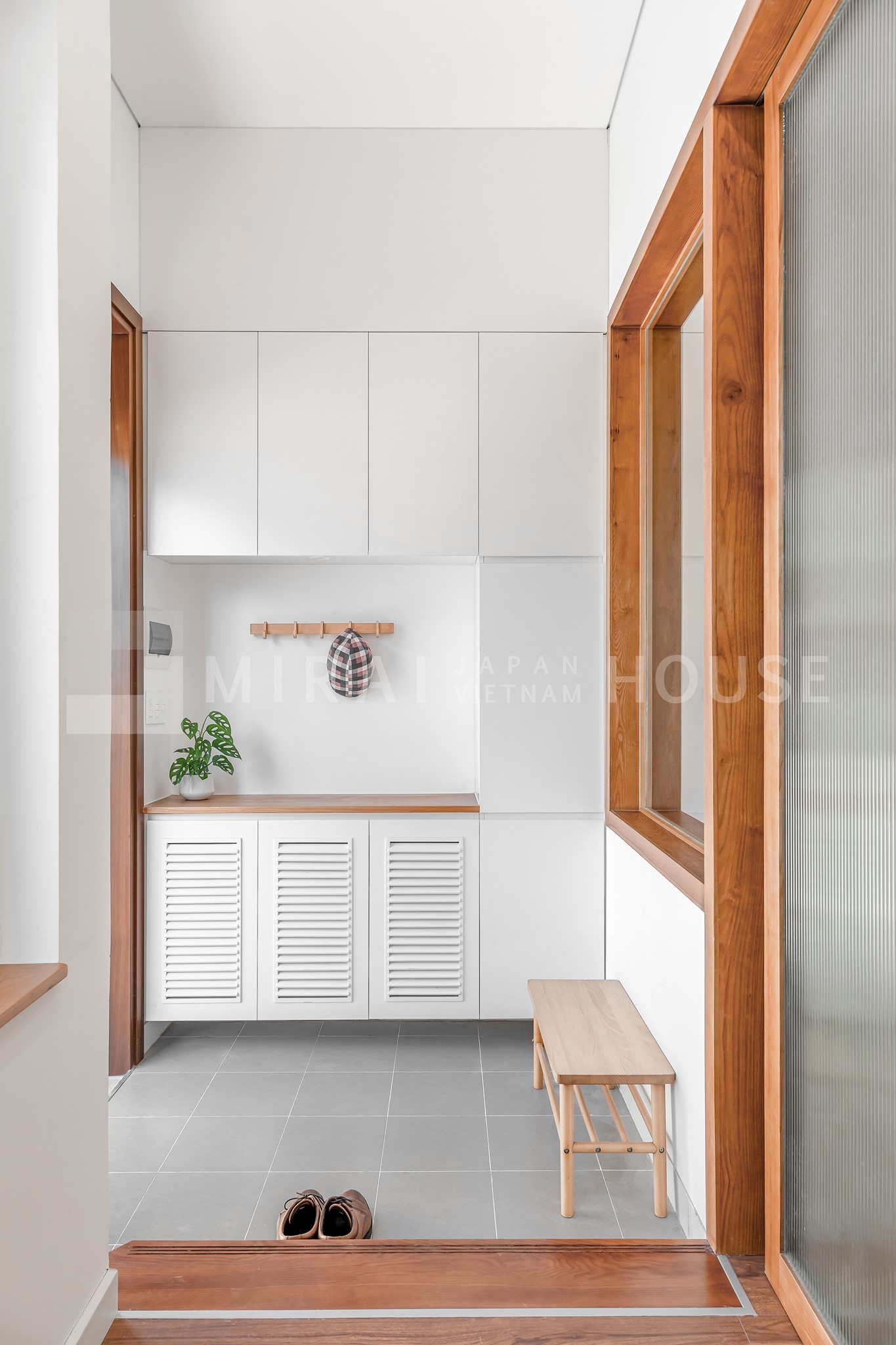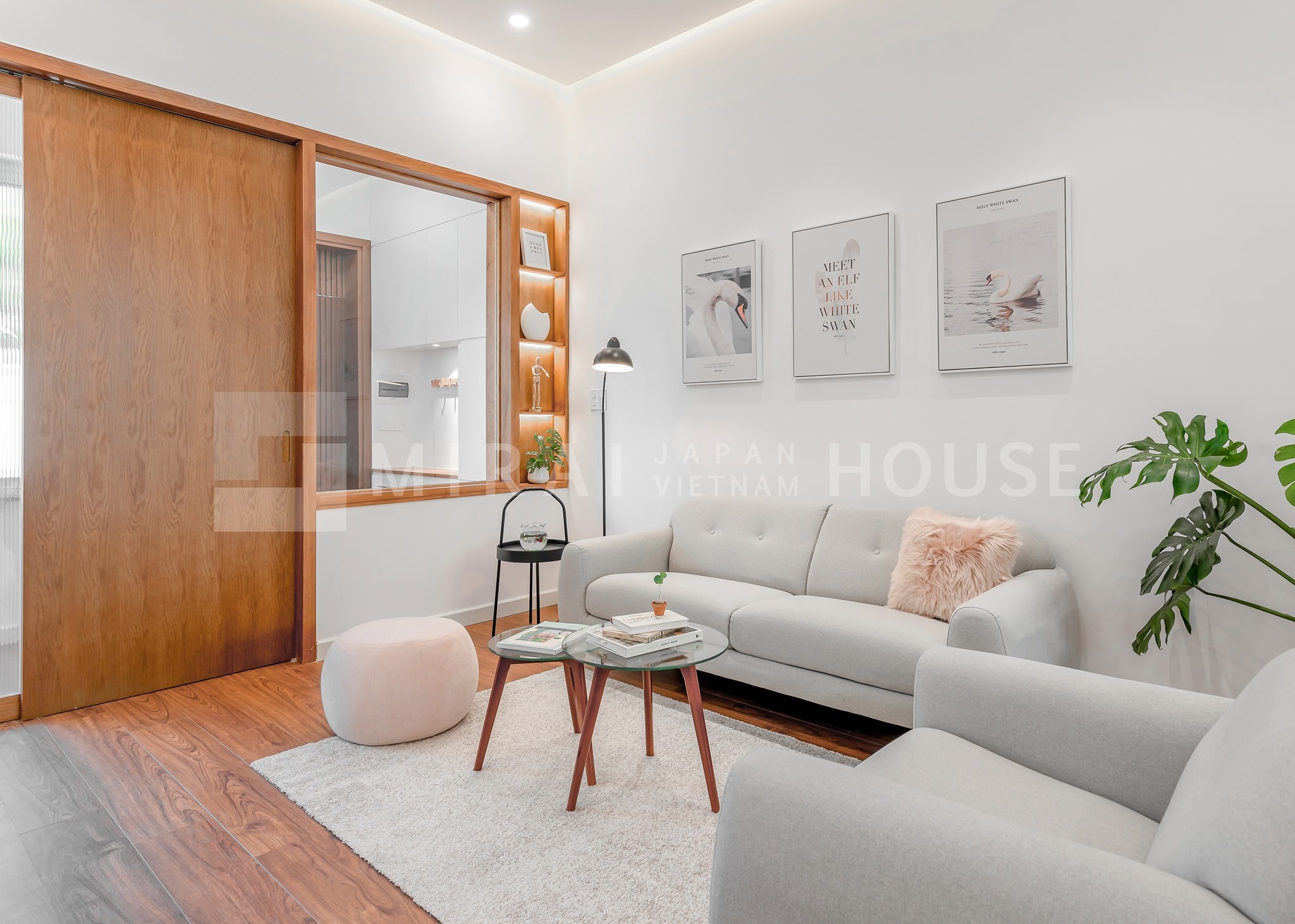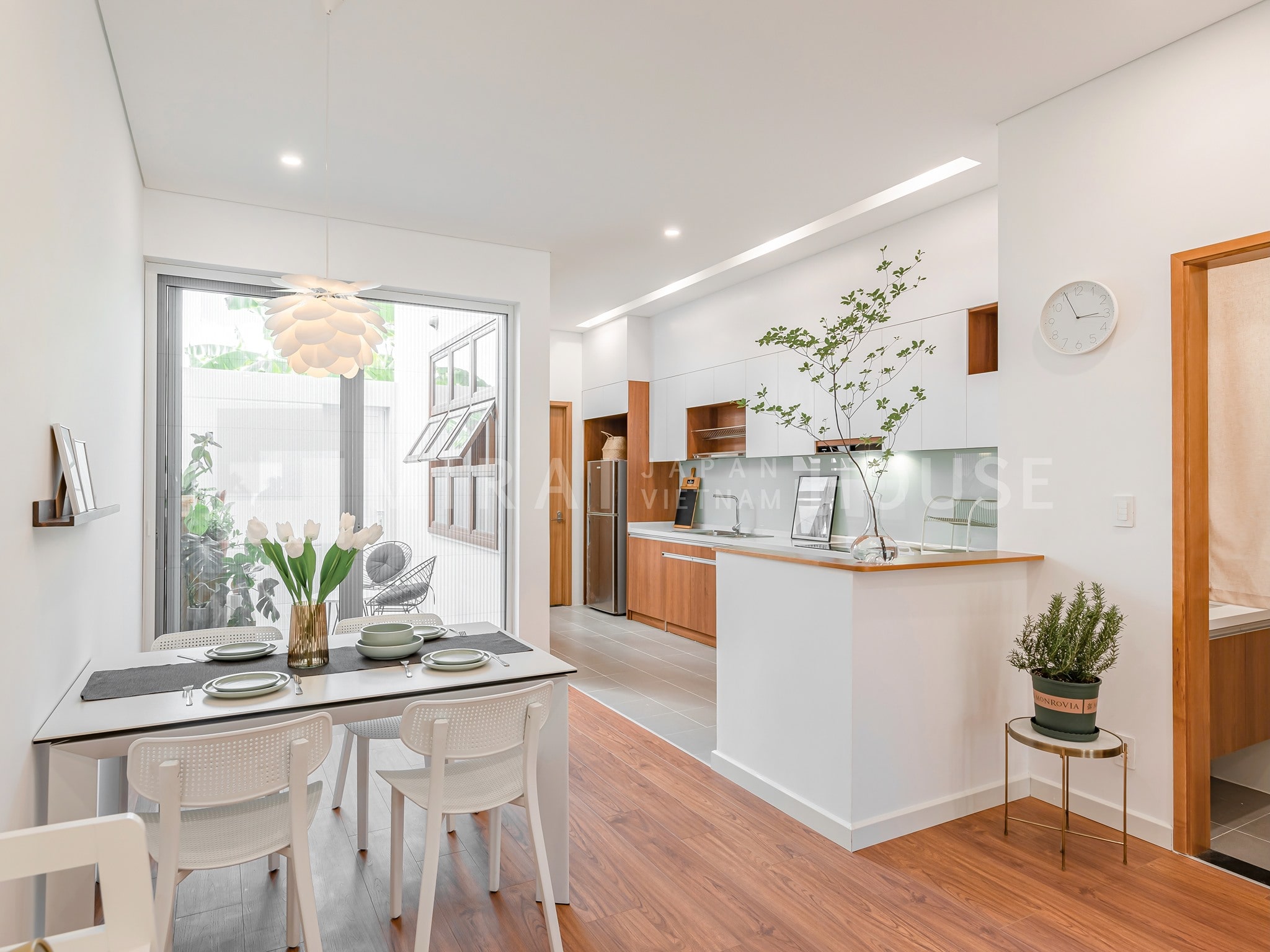 The concept is inspired and built according to Japanese standards. Using simple architectural design, the team focuses on the quality of the living spaces. They also maximised the function of each space, to create a bright and airy home.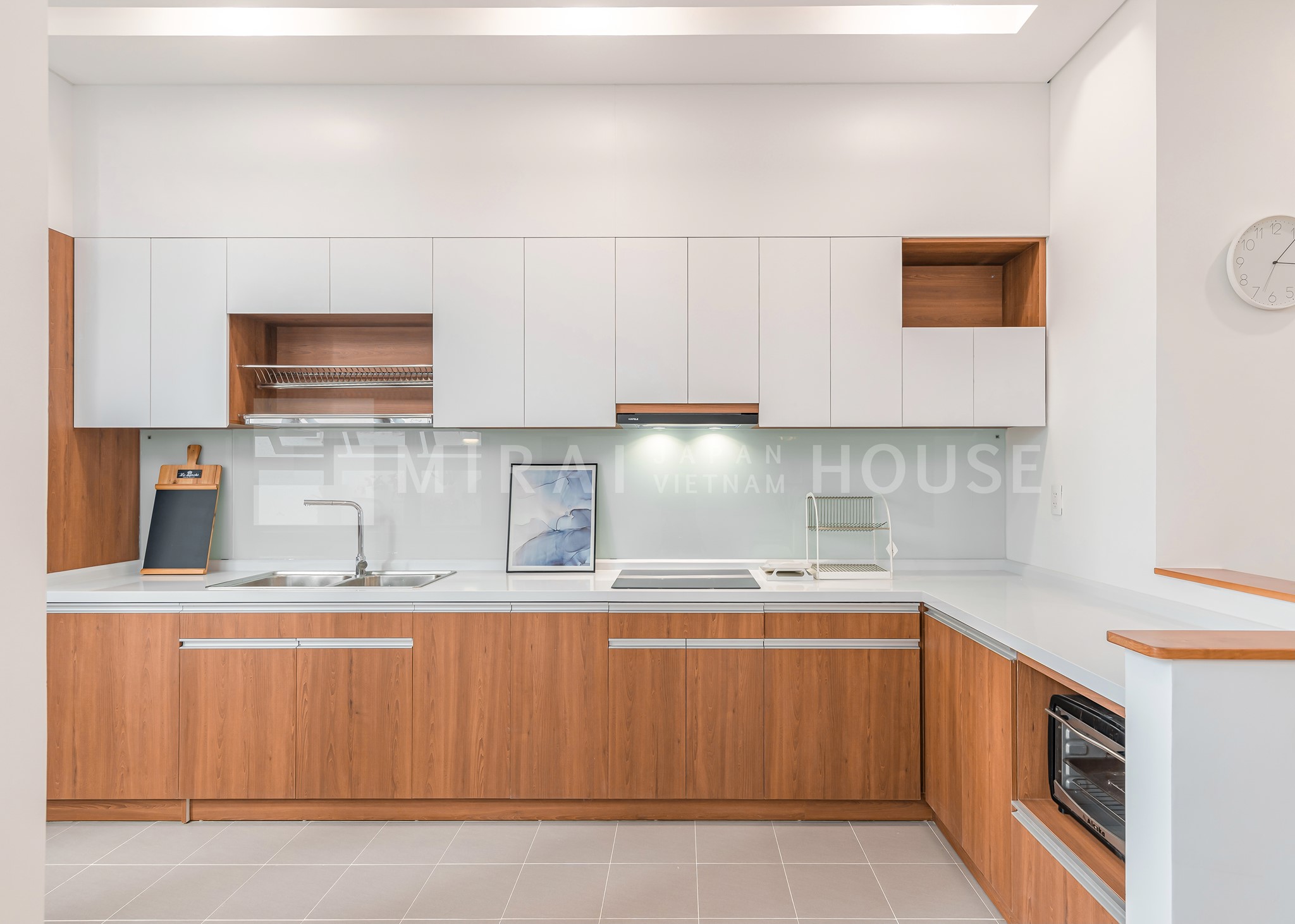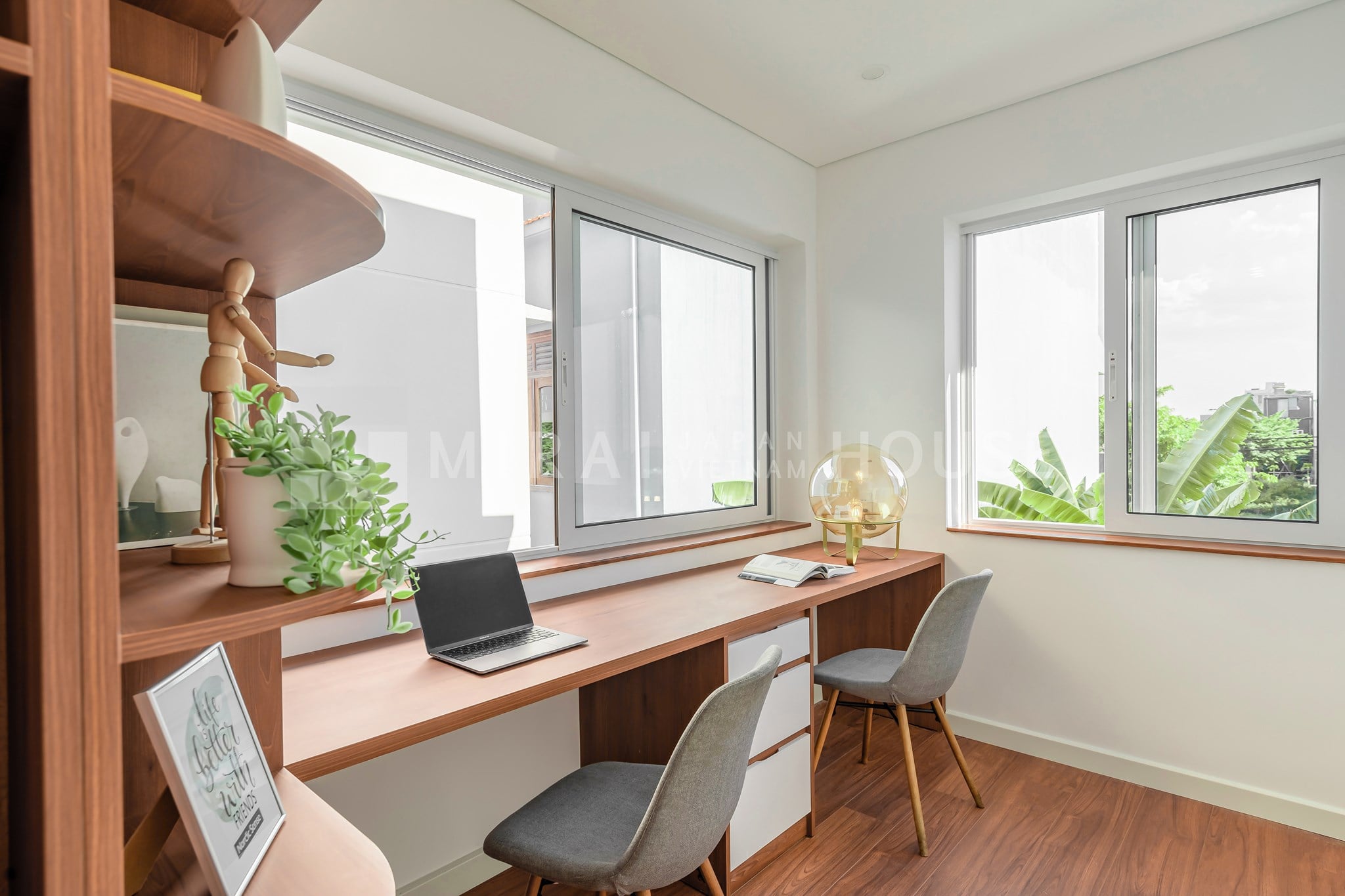 Moving inside, you can see the foyer has a low elevation and a large shoe cabinet. This area is meant to be a transitional place between the interior and exterior. It also helps to keep footwear neat and organised, as well as providing an additional layer of privacy for the living spaces inside the home.
The kitchen, dining and living room is an open plan space to facilitate bonding and allow better ventilation with door leading to the backyard.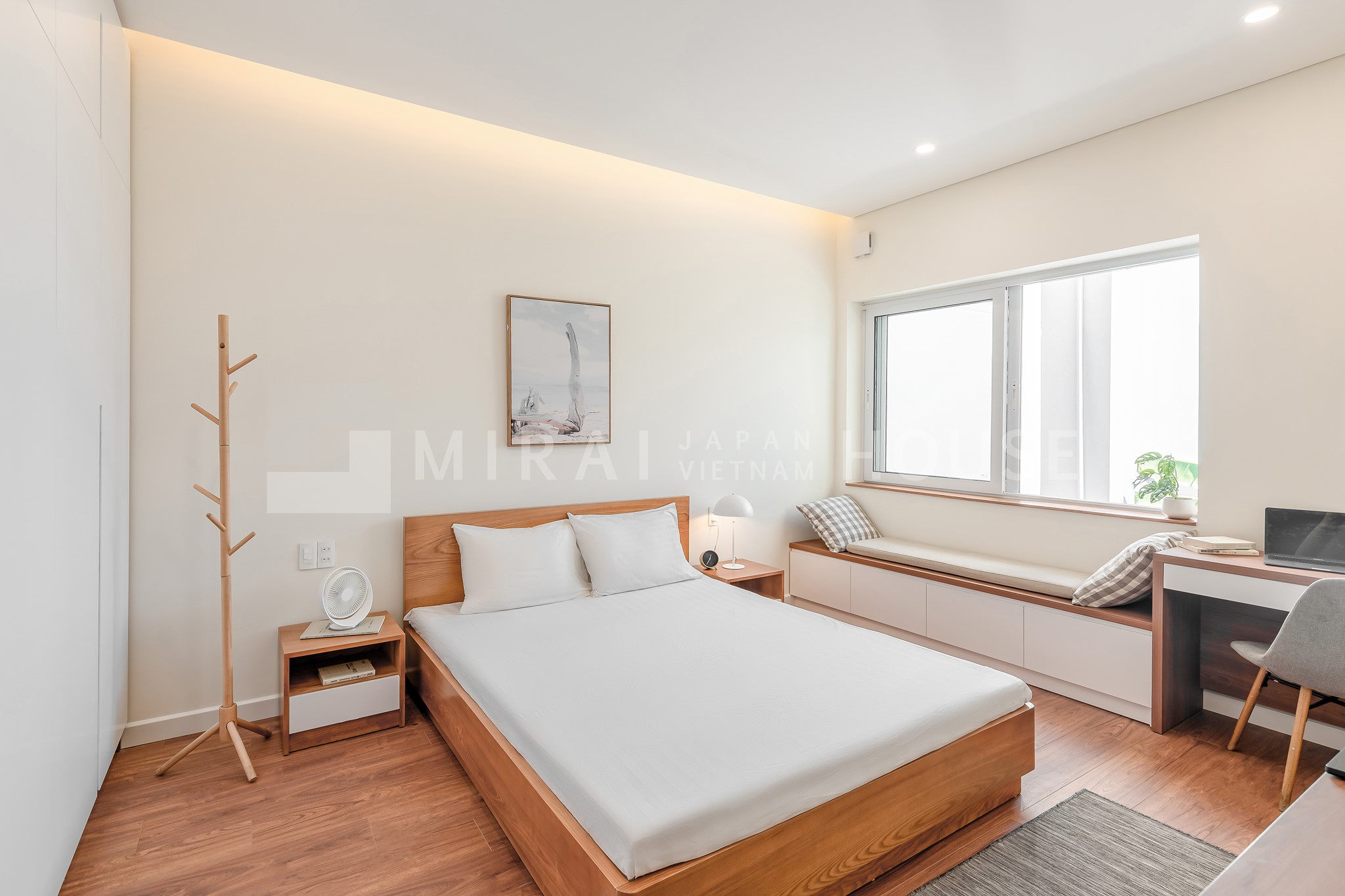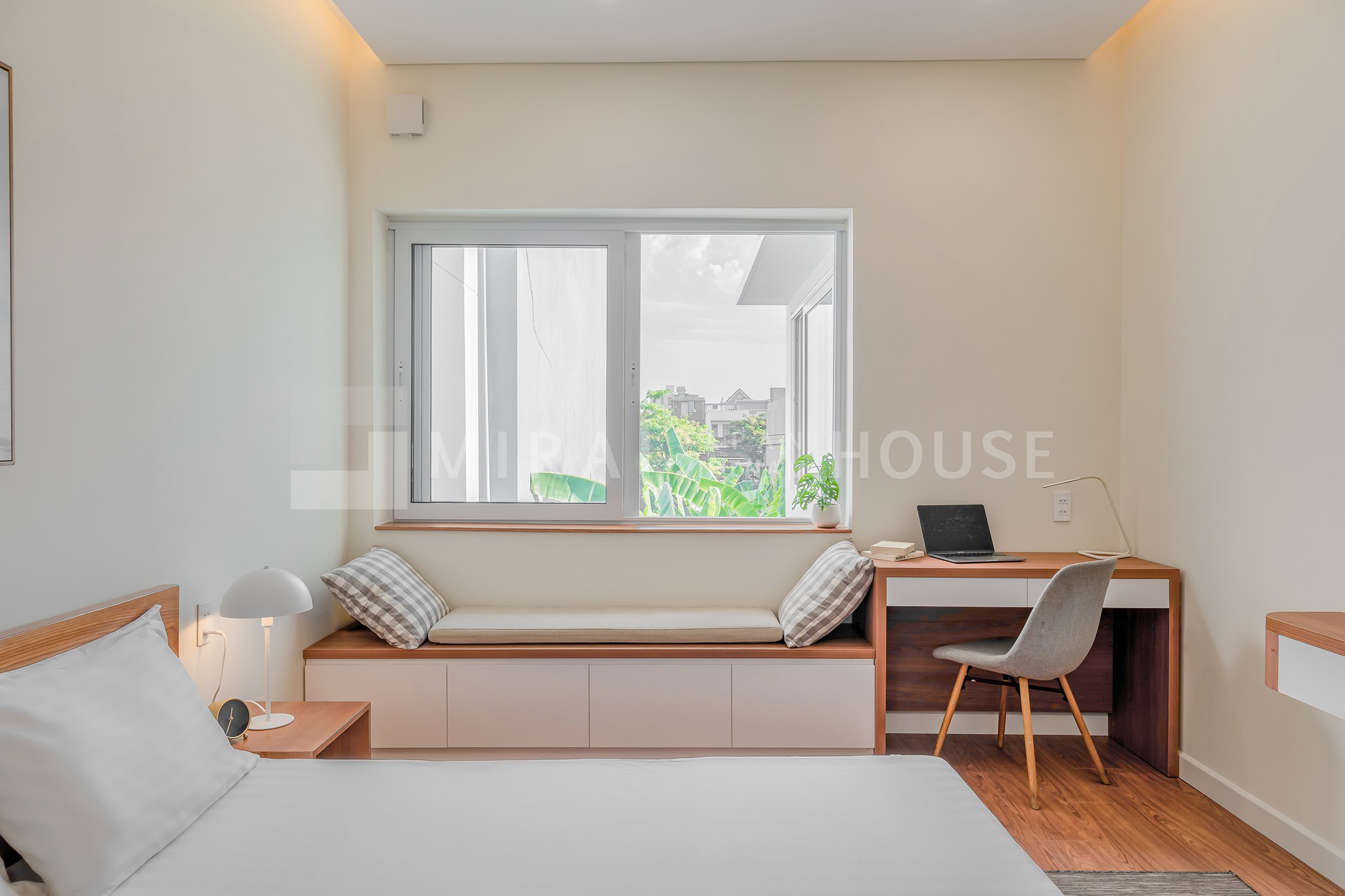 There are two bedrooms on the second floor and an open space that can be used as a home office or a second living area, depending on the family's needs.
Similar to Japan, the bathroom and toilet are separated into a wet and dry area as it is more hygienic. This ensures that the toilet will always be dry while toothbrushes and towels in the bathroom will not be contaminated by the toilet.
On the third floor there is a worship place and another bedroom, a laundry room and storage space.
The home's decor is largely white and wood, with lots of warm wooden elements used for the furniture, fixtures and fittings. A few quirky accessories and potted plants are used to liven up the home while an installed smart home system makes life more convenient for the residents.
All images are taken from Mirai House unless otherwise stated.
Interested in more amazing house designs? Check out our collection of house design articles now.