Designed by Looklen Architects, Mit Chit House is situated at the tropical region of Thailand. Initially the house was much smaller in size. However it was expanded to accommodate more living areas due to growing needs of the family.
Project: Mit Chit House
Architect: Looklen Architects
Location: Thailand
Exterior Area: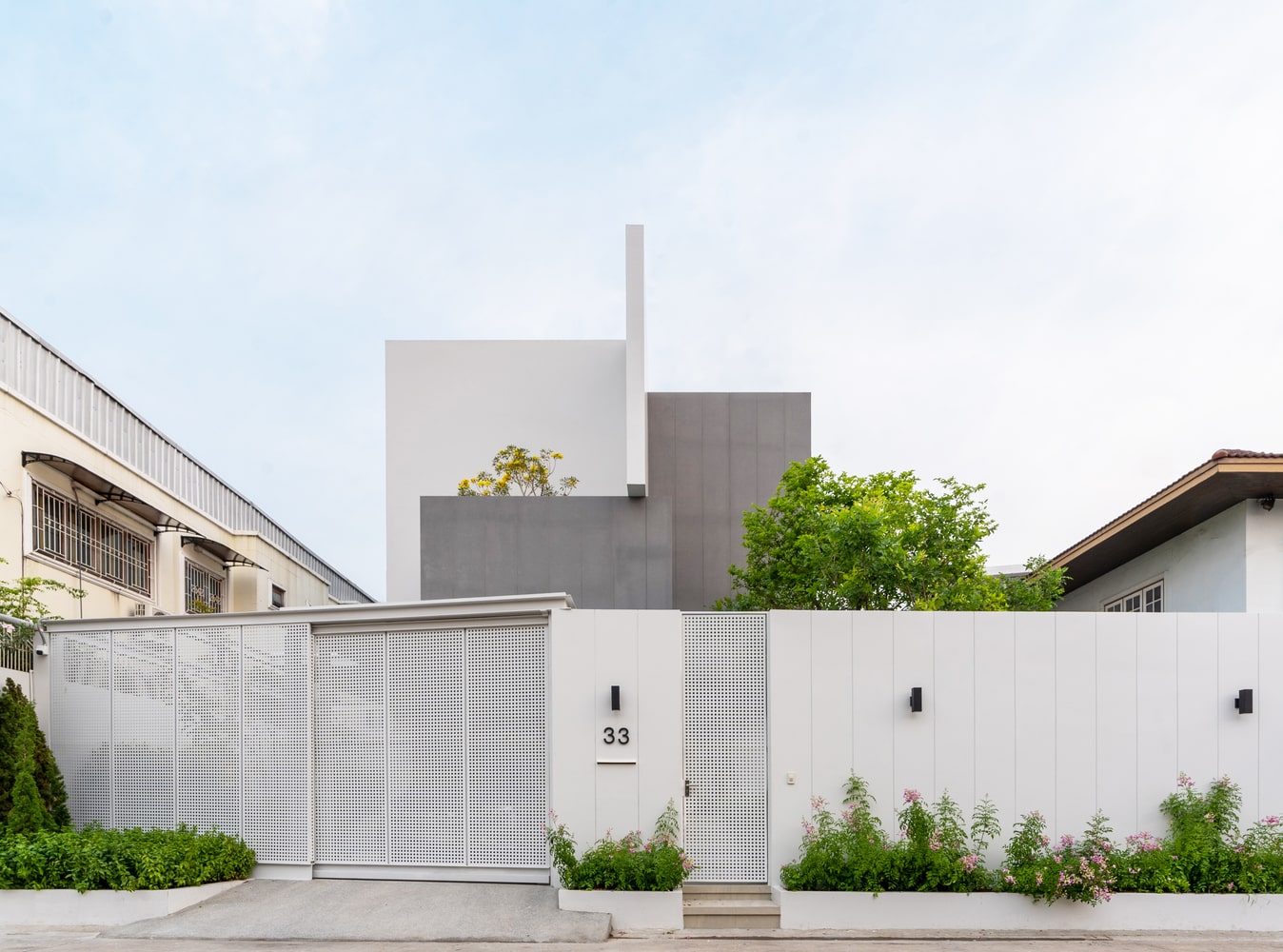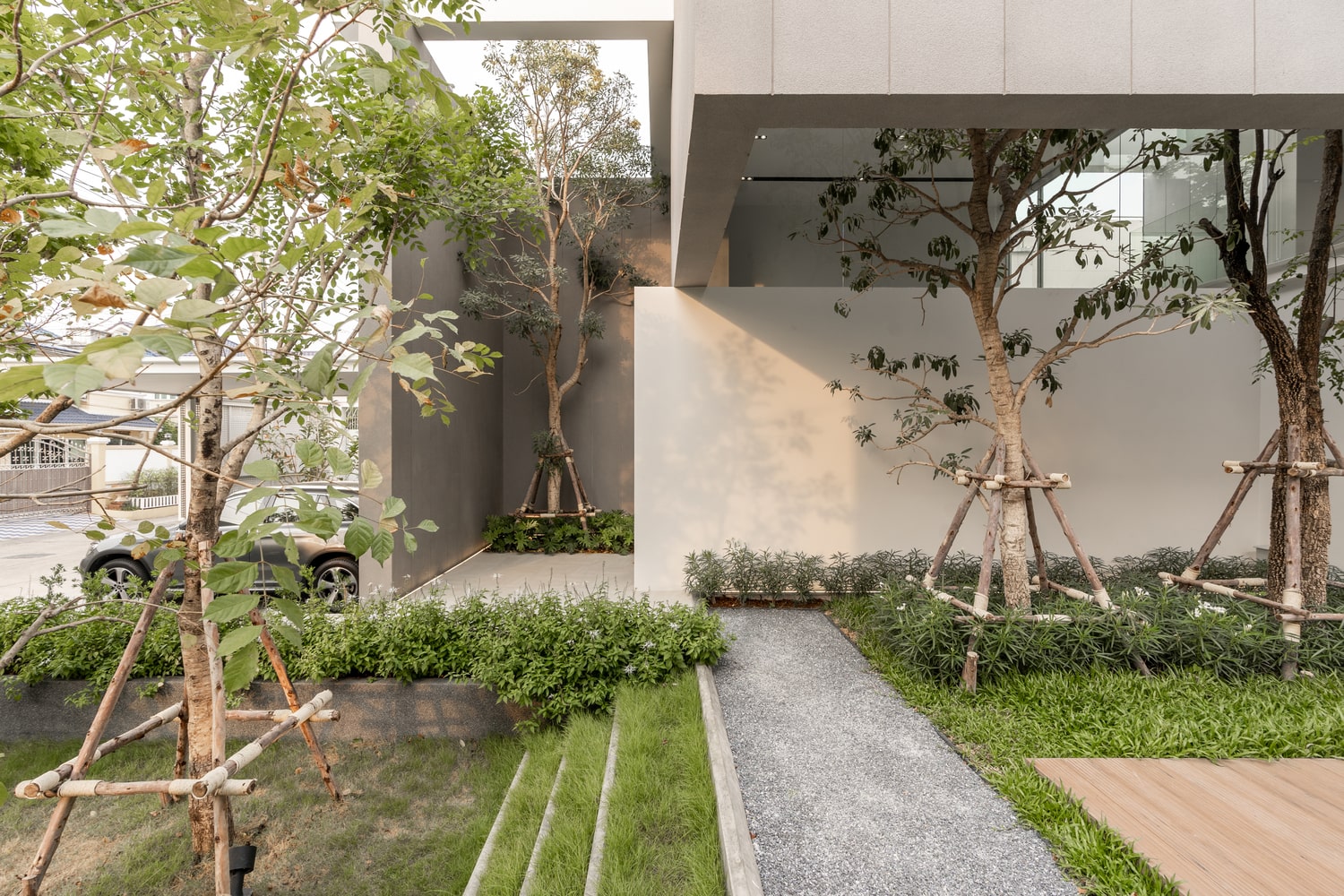 The house is constructed with tall walls to stay away from prying eyes. The facade is designed with neutral tone colours to project a warm and cosy environment.
Apart from that, nature elements such as fruit garden and tropical trees are planted around the house. Integrating the house with nature inspired the name of the house "Mit Chit", which means "close together". The owner also meant for family members to closely bonded together under this house.
Interior Area: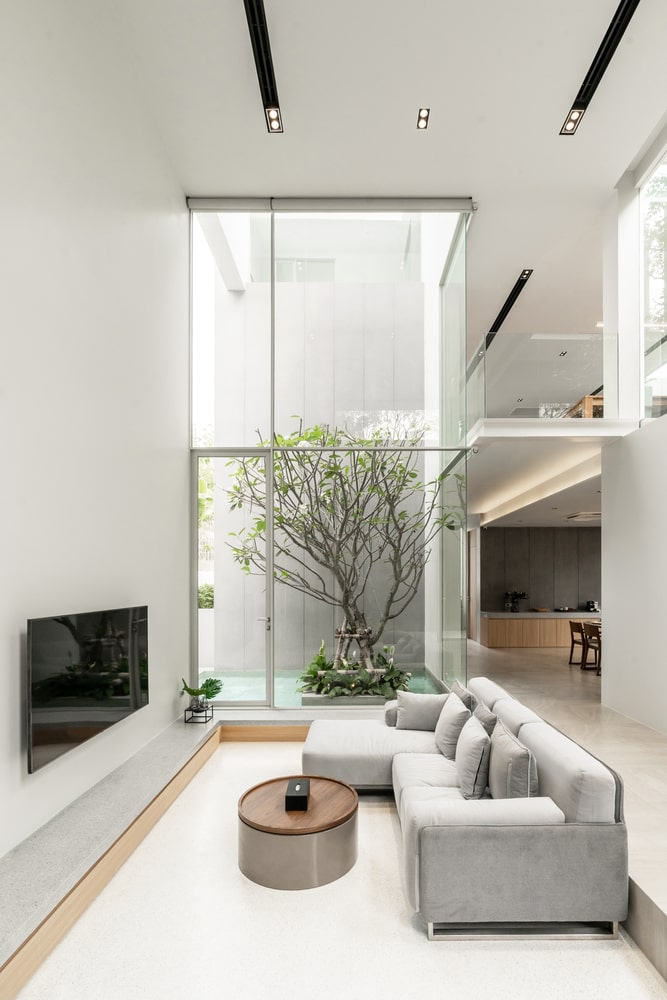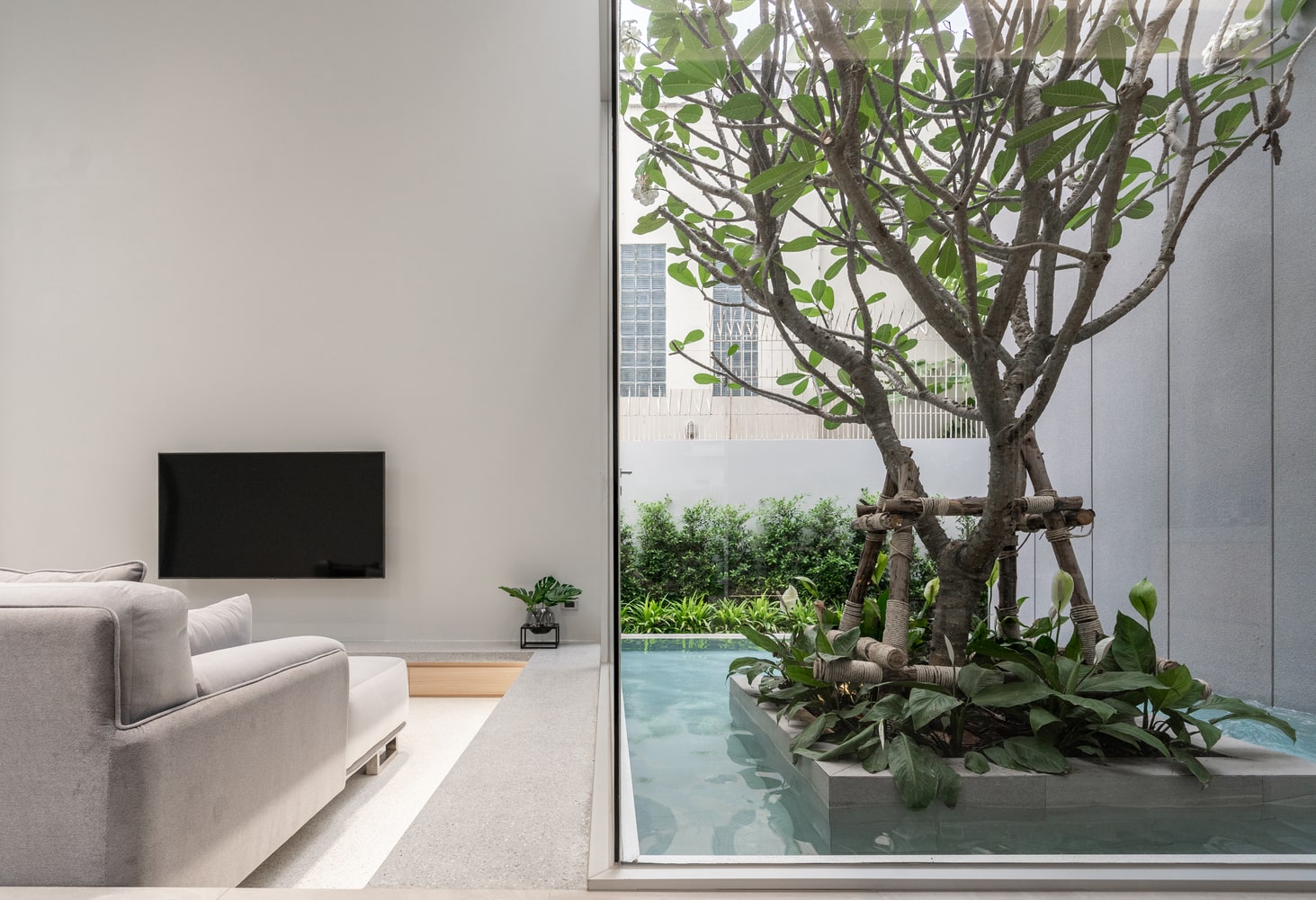 Walking into the house, you can find the common areas and living areas surrounded by 4 inner courtyards . Large glass windows are installed at these inner courtyards to welcome natural sunlight into the house.
No matter which area you are standing, you will definitely enjoy great scenery views of these beautiful greenies.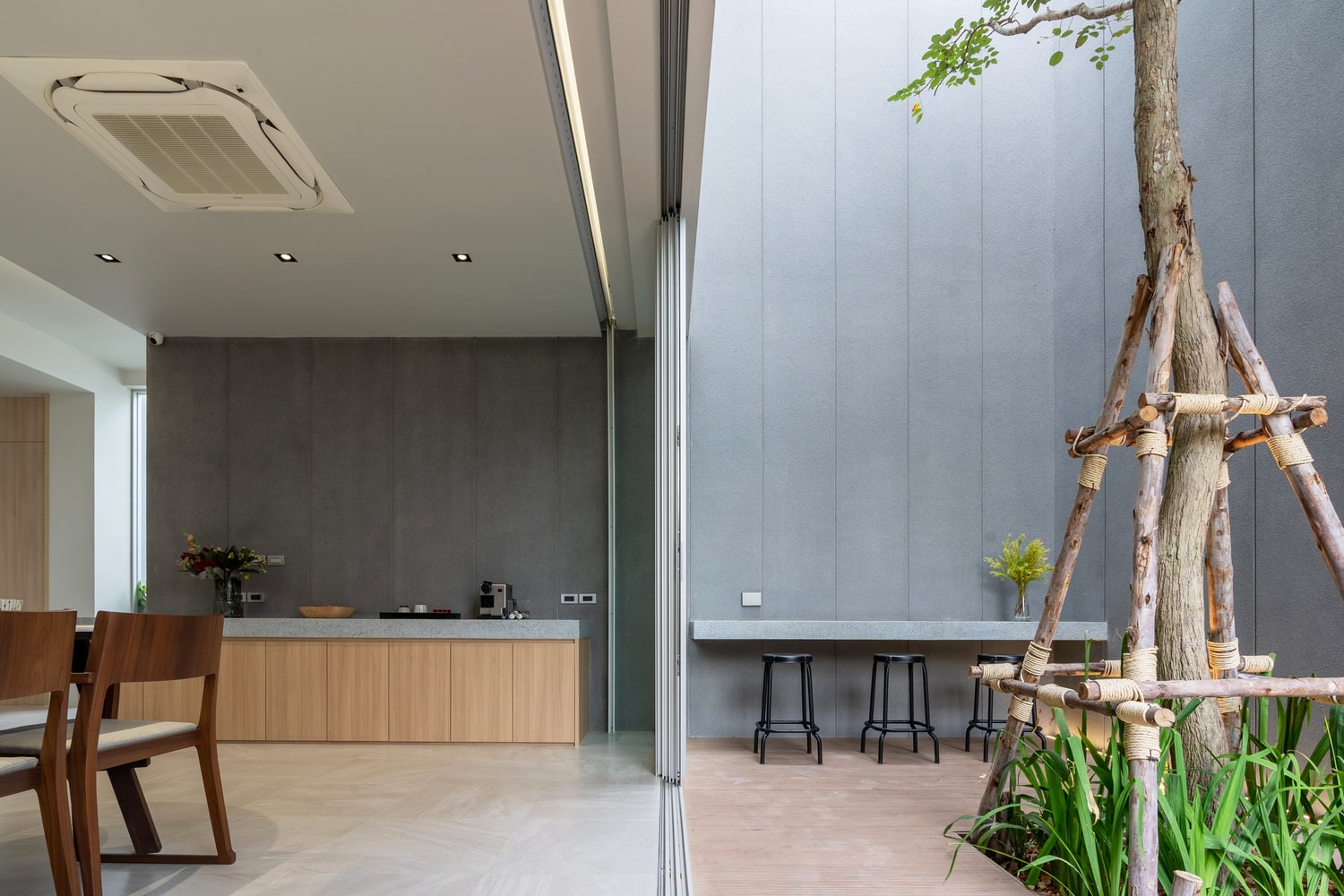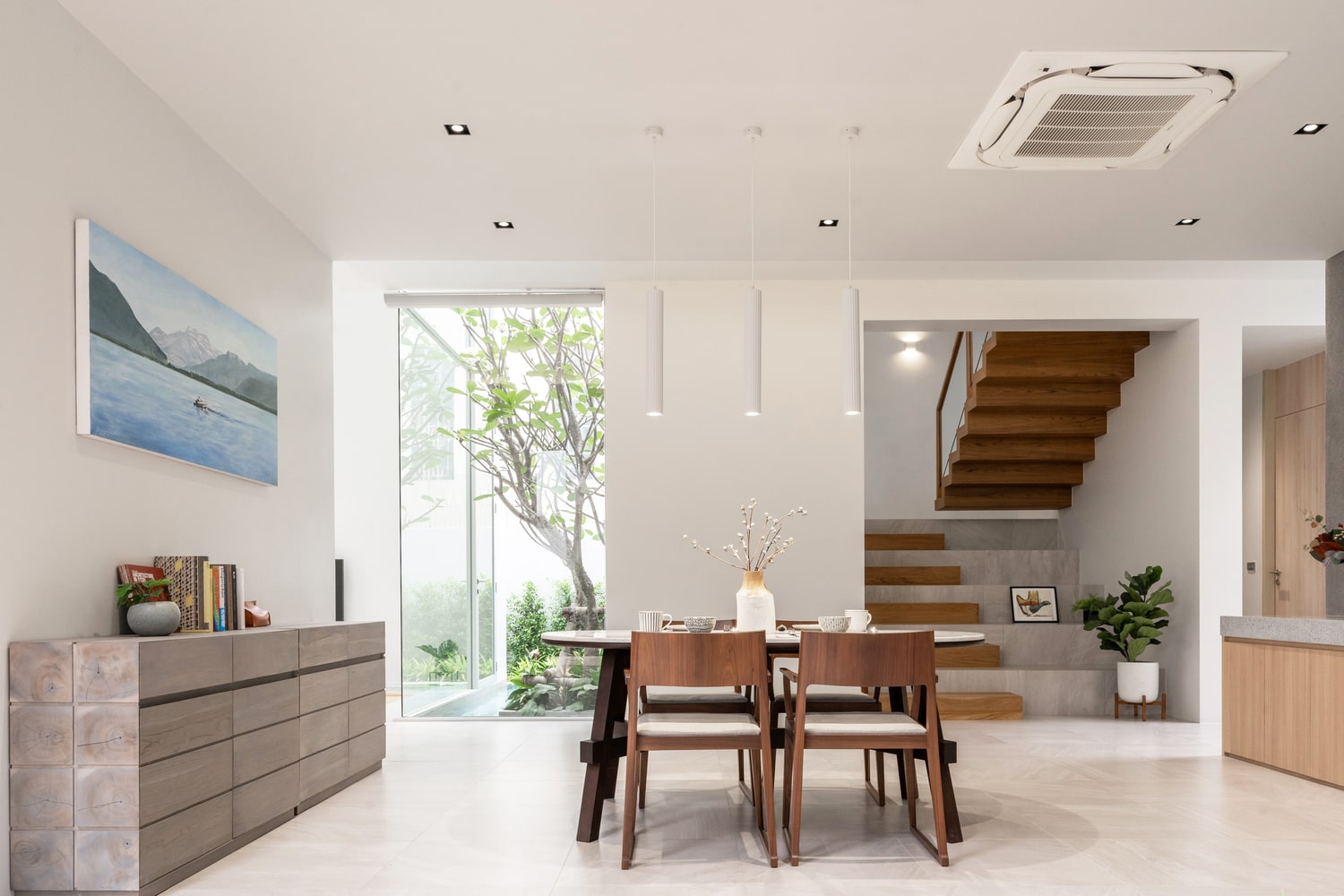 Every area of the house including kitchen area and dining area are well illuminated with natural skylight. The interiors are well decorated with warm neutral tones, keeping the area minimalistic.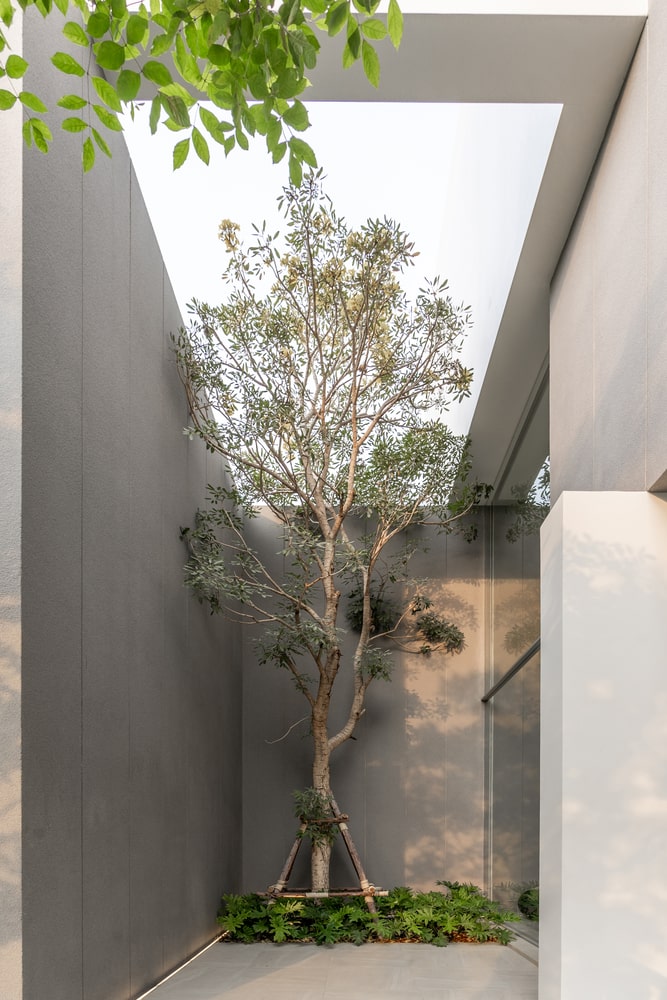 Large tropical trees around the house that provide focal points for the family members.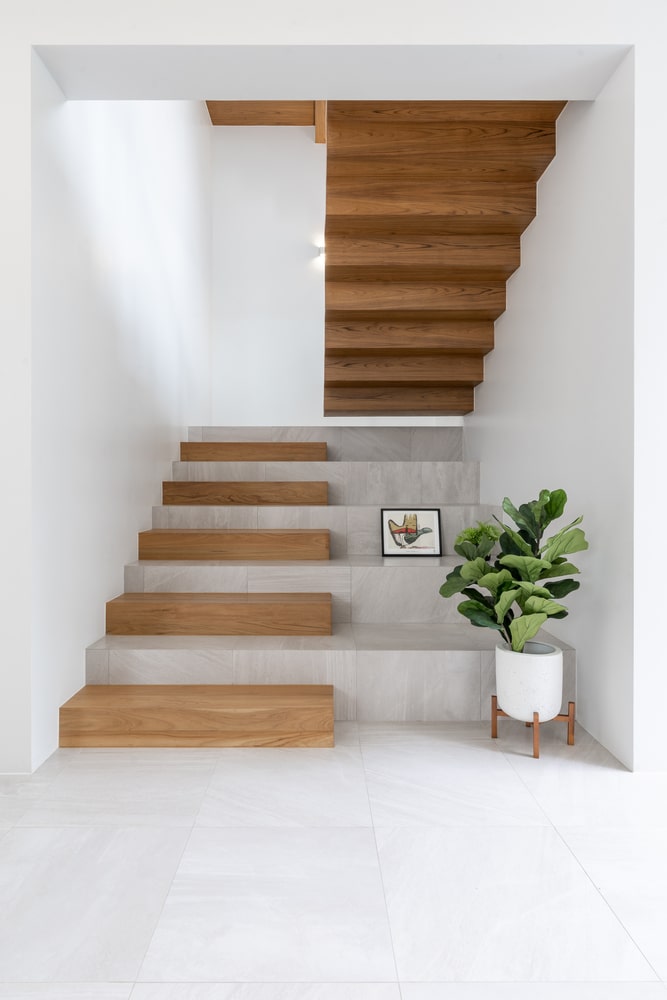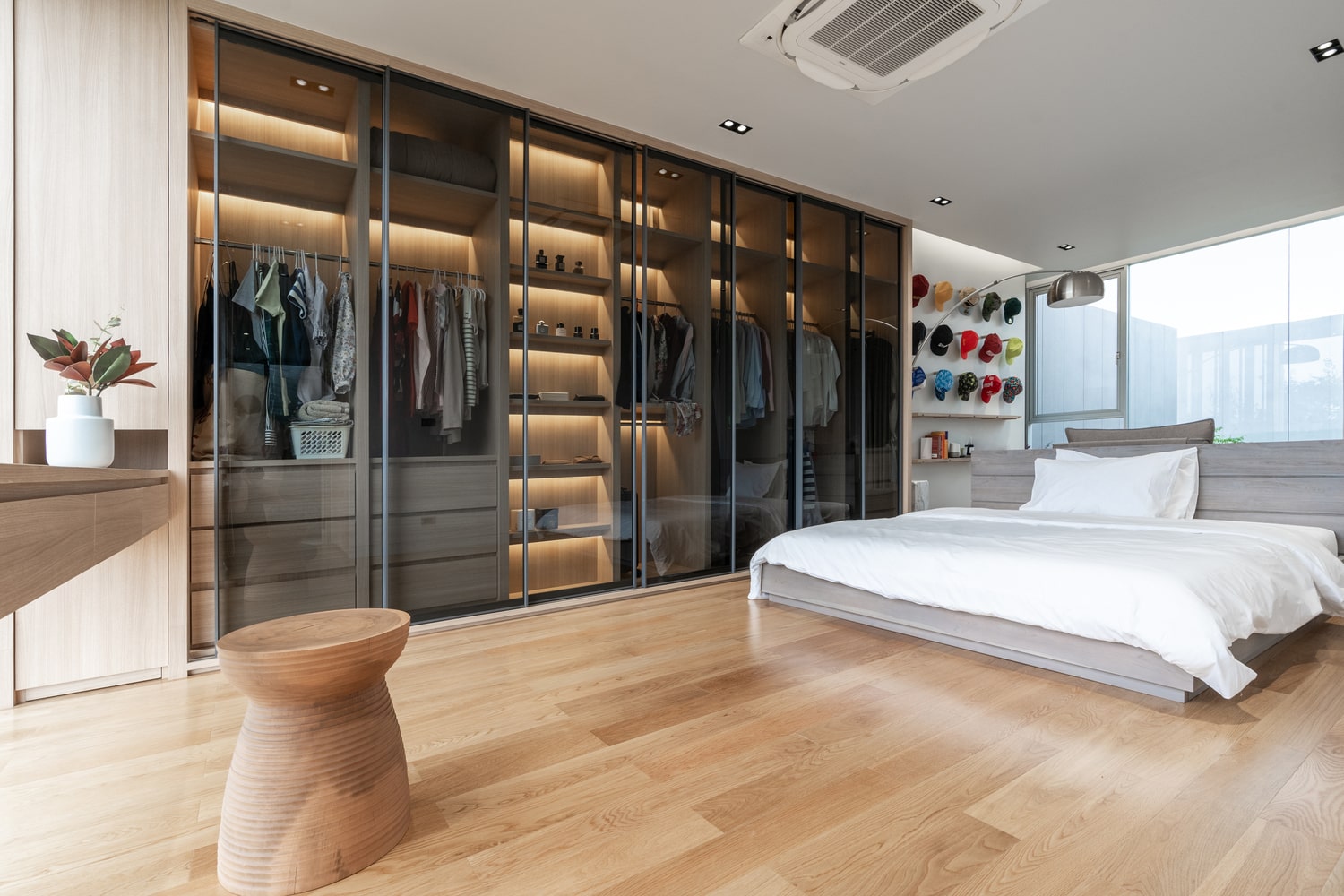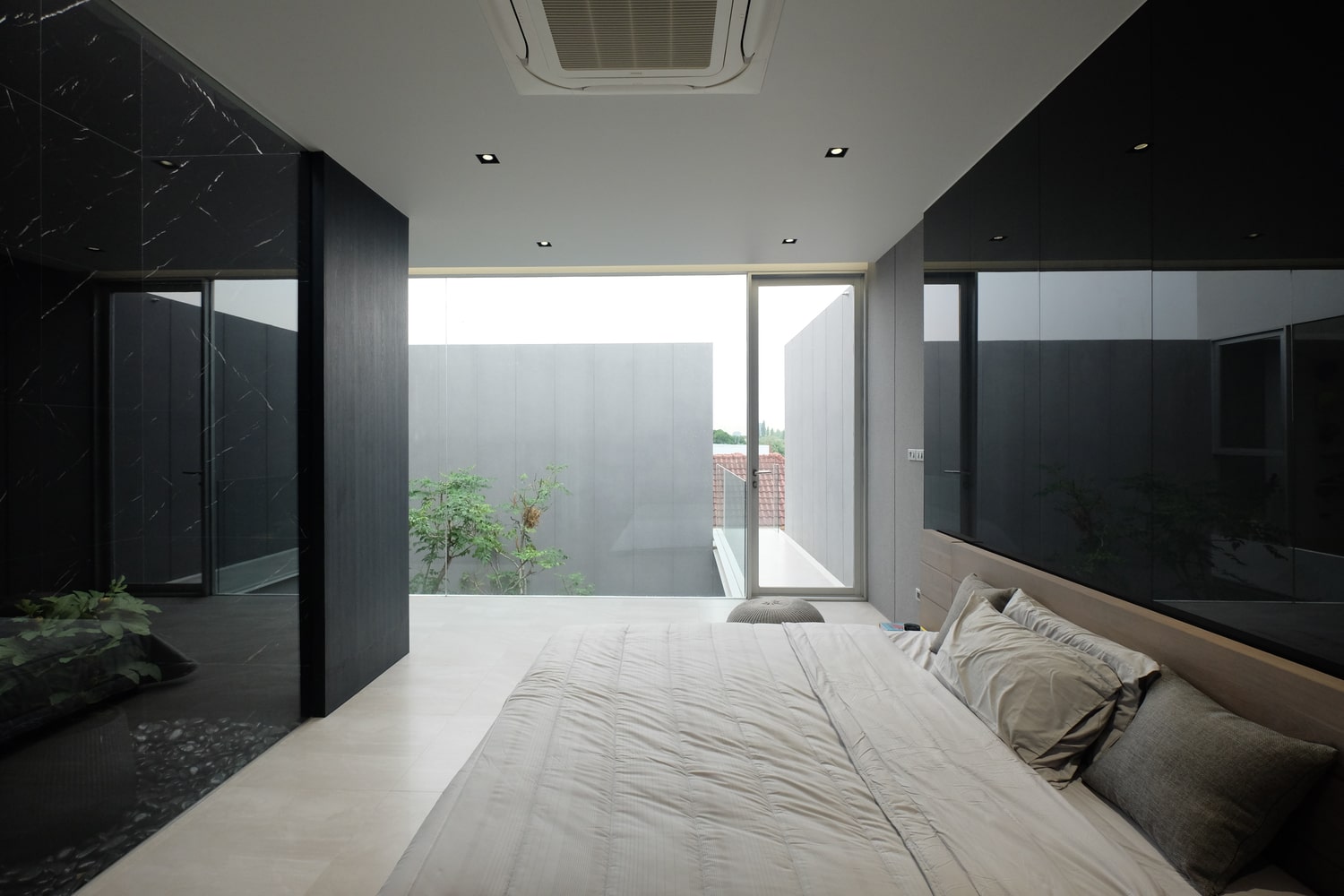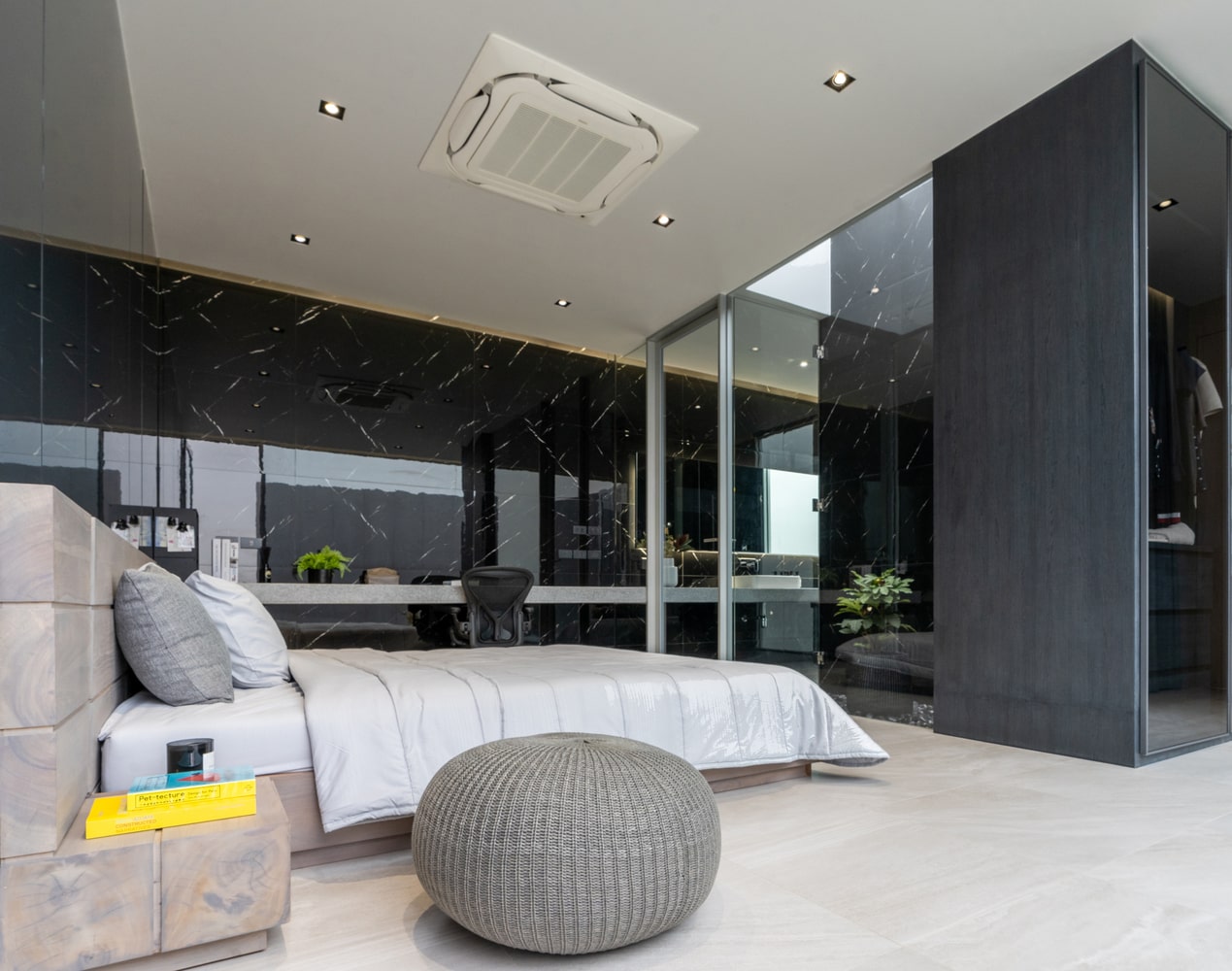 Moreover, the bedrooms are also strategically designed to welcome natural skylight in while providing great nature views. In addition, modernistic interiors are introduced to the rooms with crafted wardrobes and beautiful stone walls.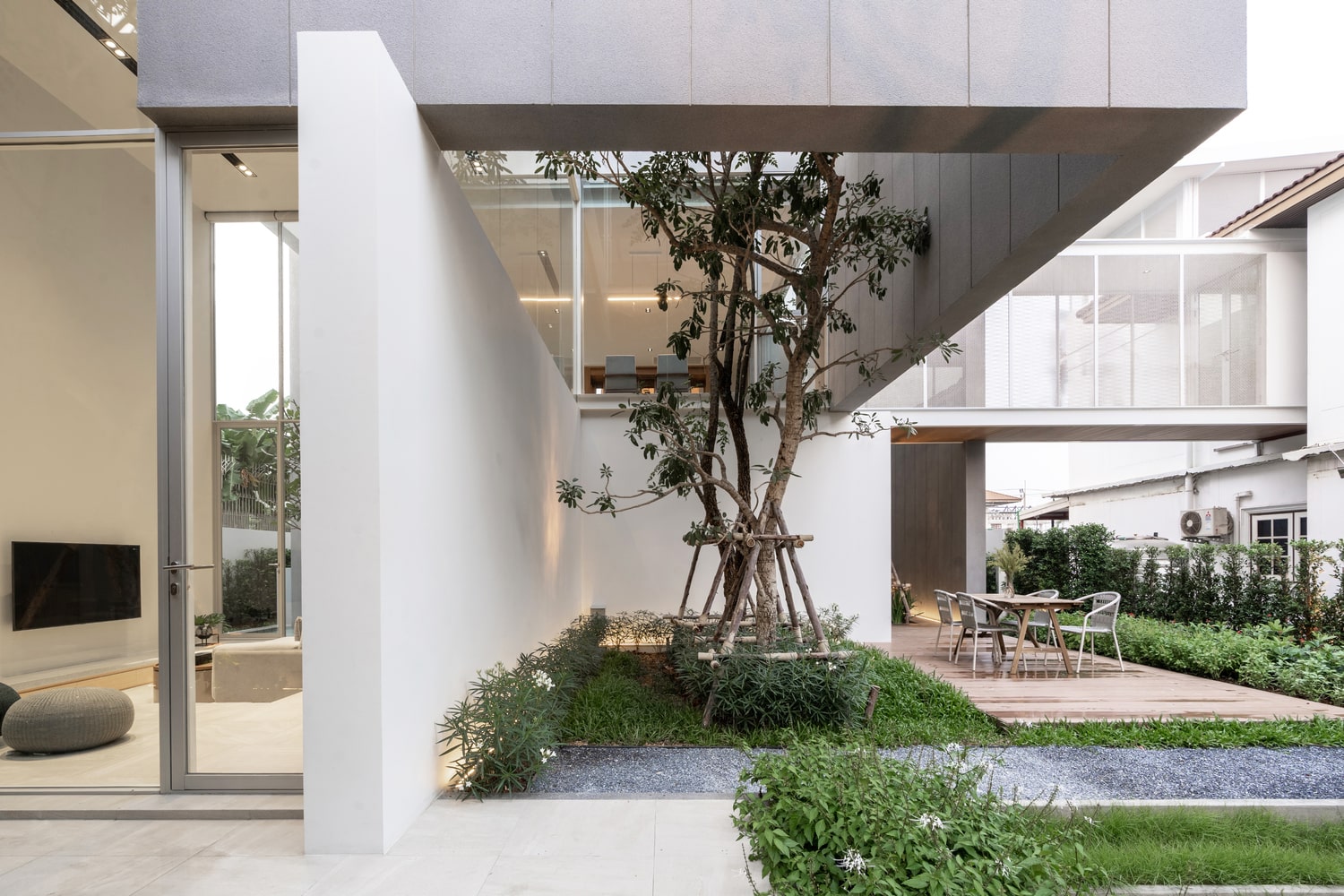 Outdoor deck surrounded by gardens and trees which blends nicely together for ultimate relaxation.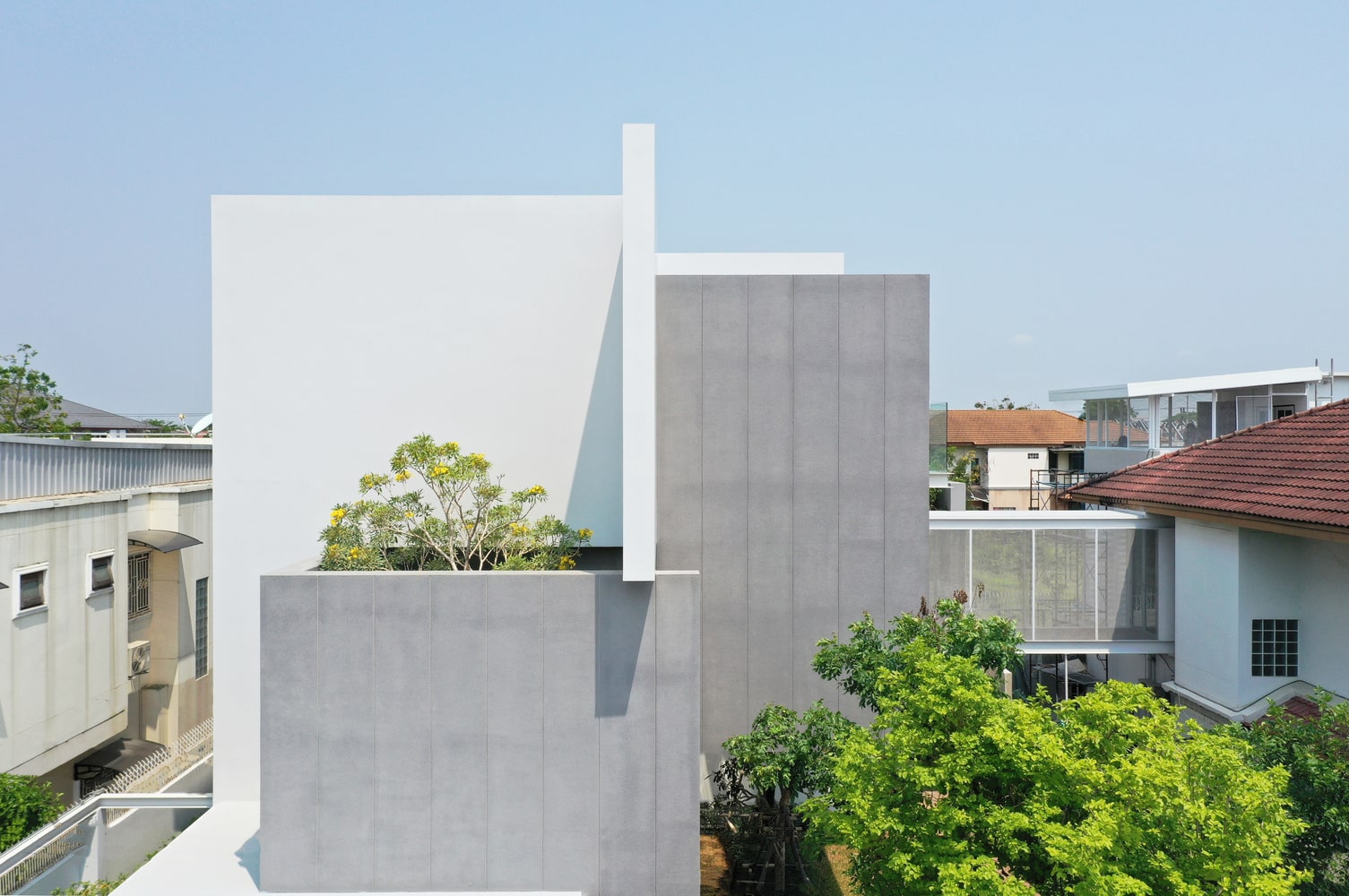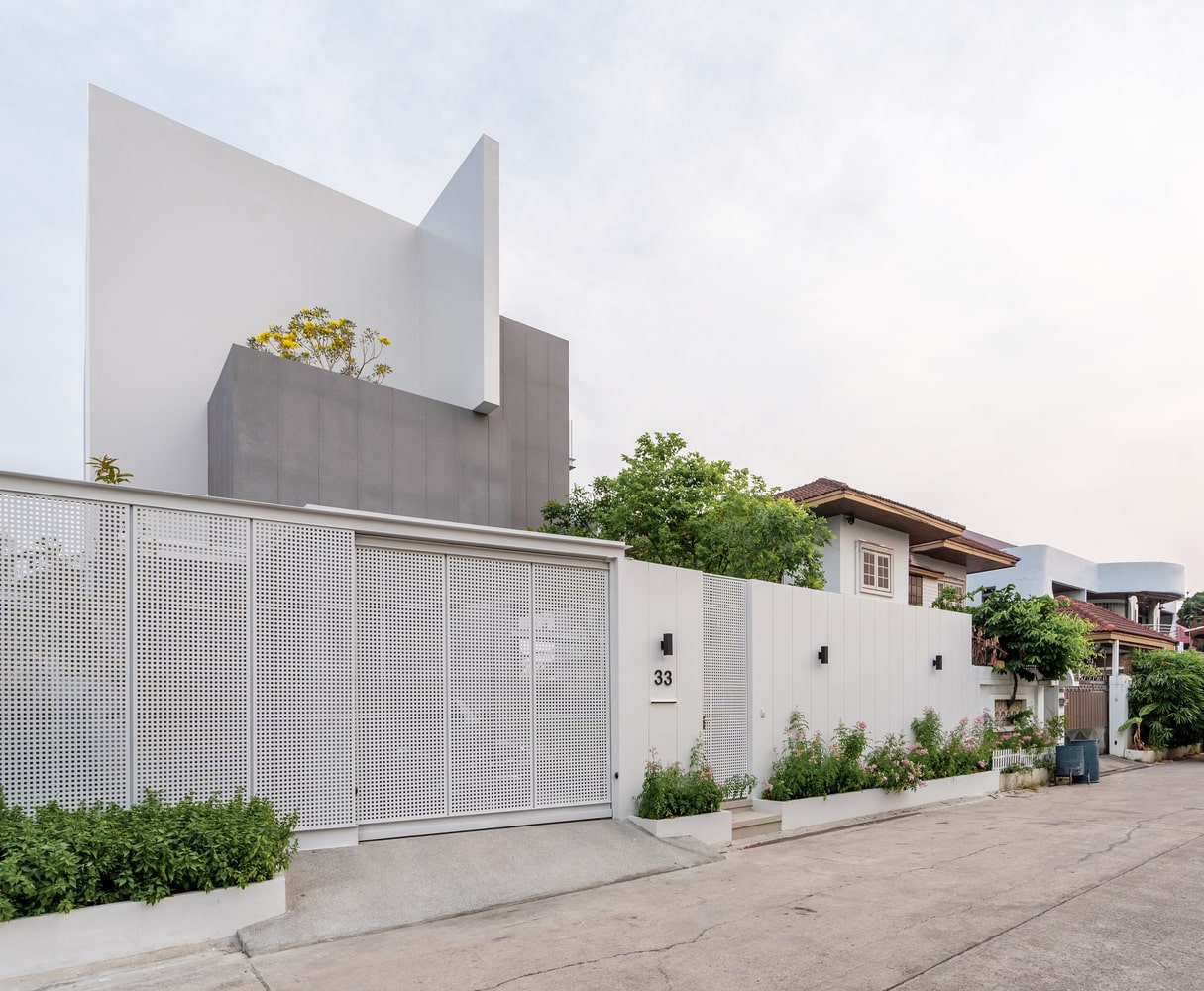 From the outside, the house looks private and simple. Upon entering the compound of the house, the designers make sure that the nature and indoors are integrated closely as one.
.
.