Gao House by Moc Decoration is a tiny, slim but cosy house that stands out amongst its peers in Binh Duong, Vietnam due to its similarities to houses that we drew as kids. It's simple but beautifully made and the name actually translates to "The House of Rice", which was given by the architect.
This is because in their culture, as long as there is rice in the house; there will be no hunger and so the architect wanted to create a warm and lovely house for his family.
Exterior Area: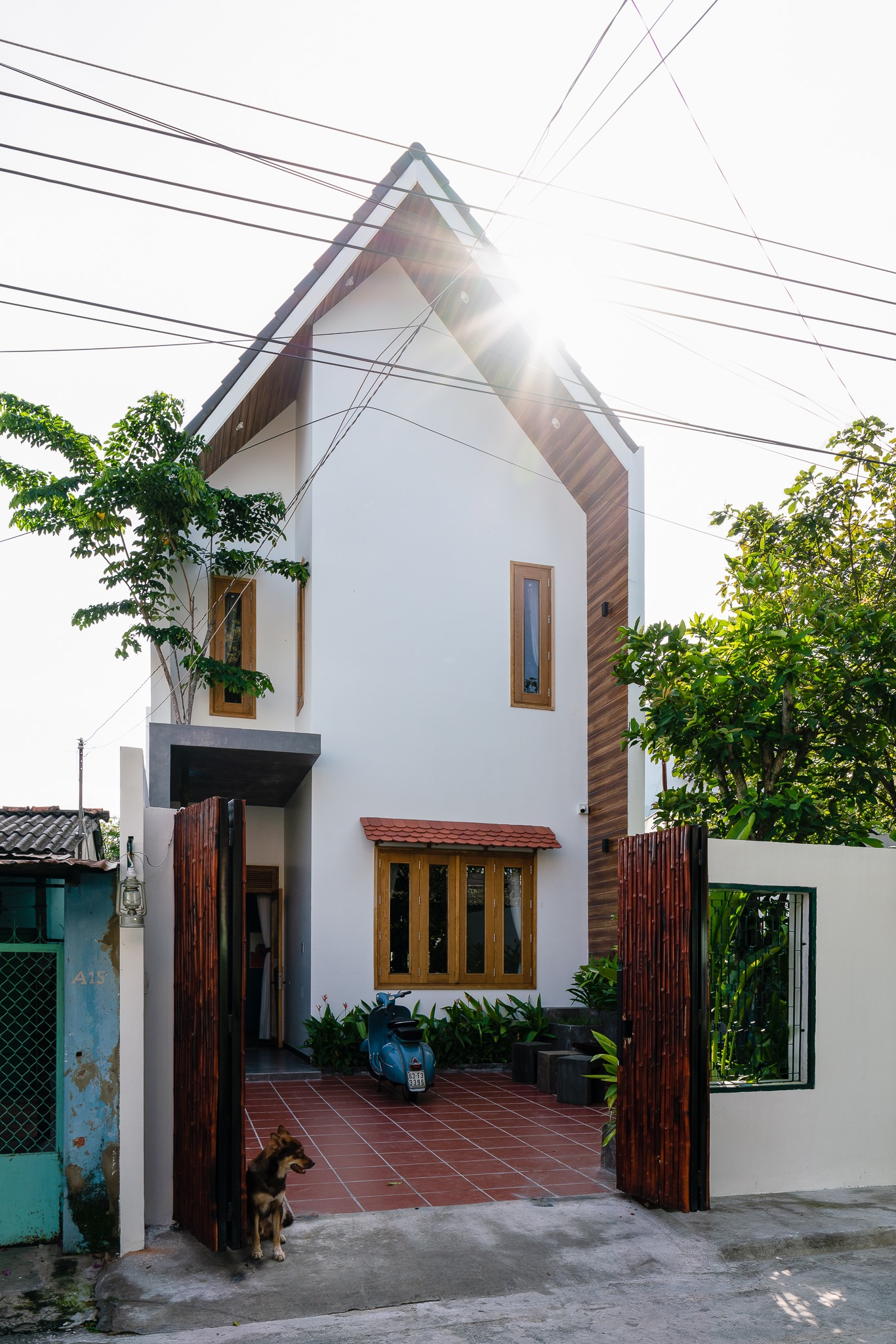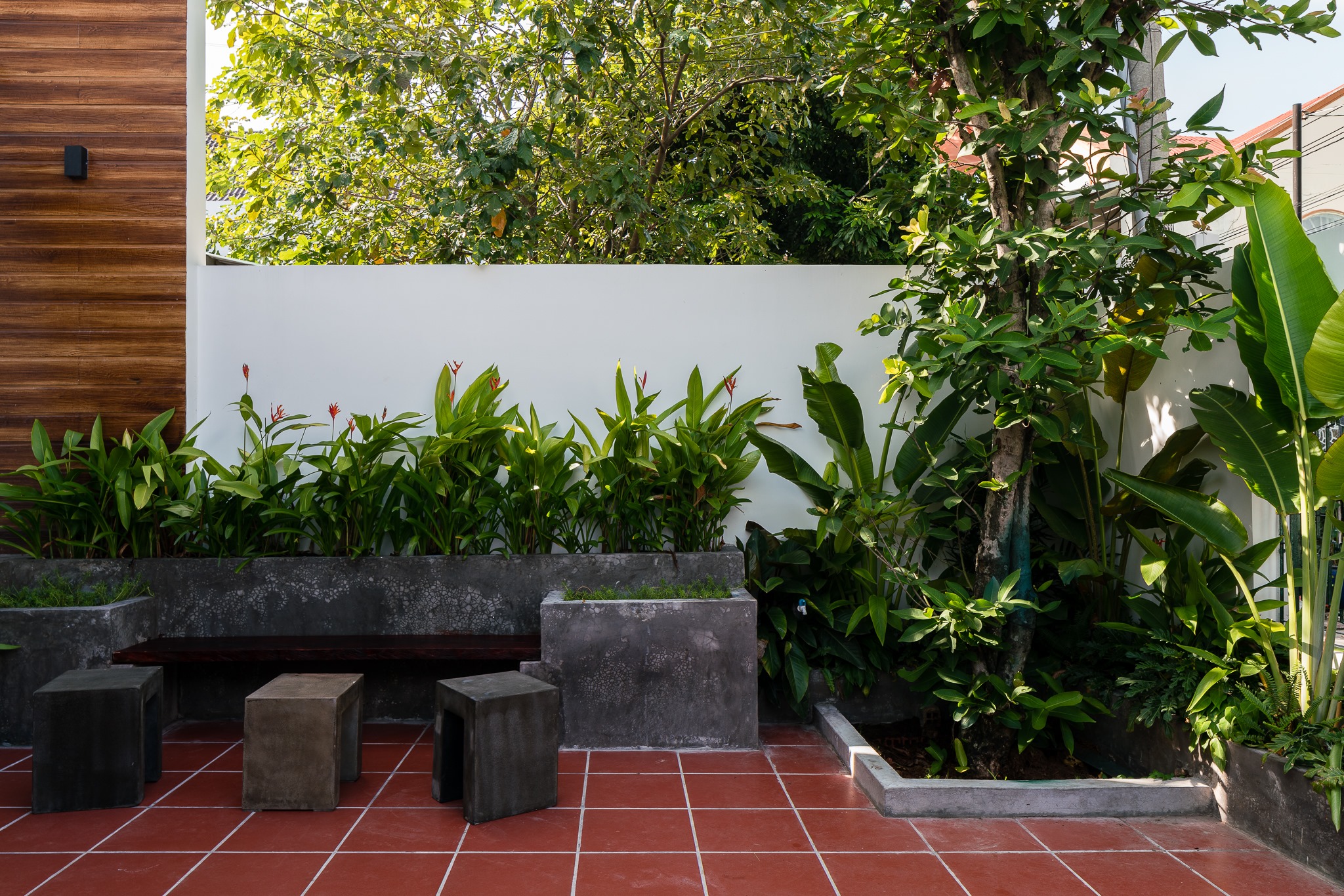 Looking at the outside, the first thing that catches your eye is the sharp-edged roof and simple block-shaped windows that frame the facade.  The front of the house is facing the southwest, which means that it catches the afternoon sun. In order to keep the house cool but allow in enough natural light; the facade is given a limited amount of windows.
The front door is also purposely made smaller; so that it acts as a buffer that keeps the indoor areas cool. The front porch has plants spilling from its concrete planters and a little rest area to chill when the sun sets; while in the entryway, a living tree is the focal point before you enter the house.
Interior Area: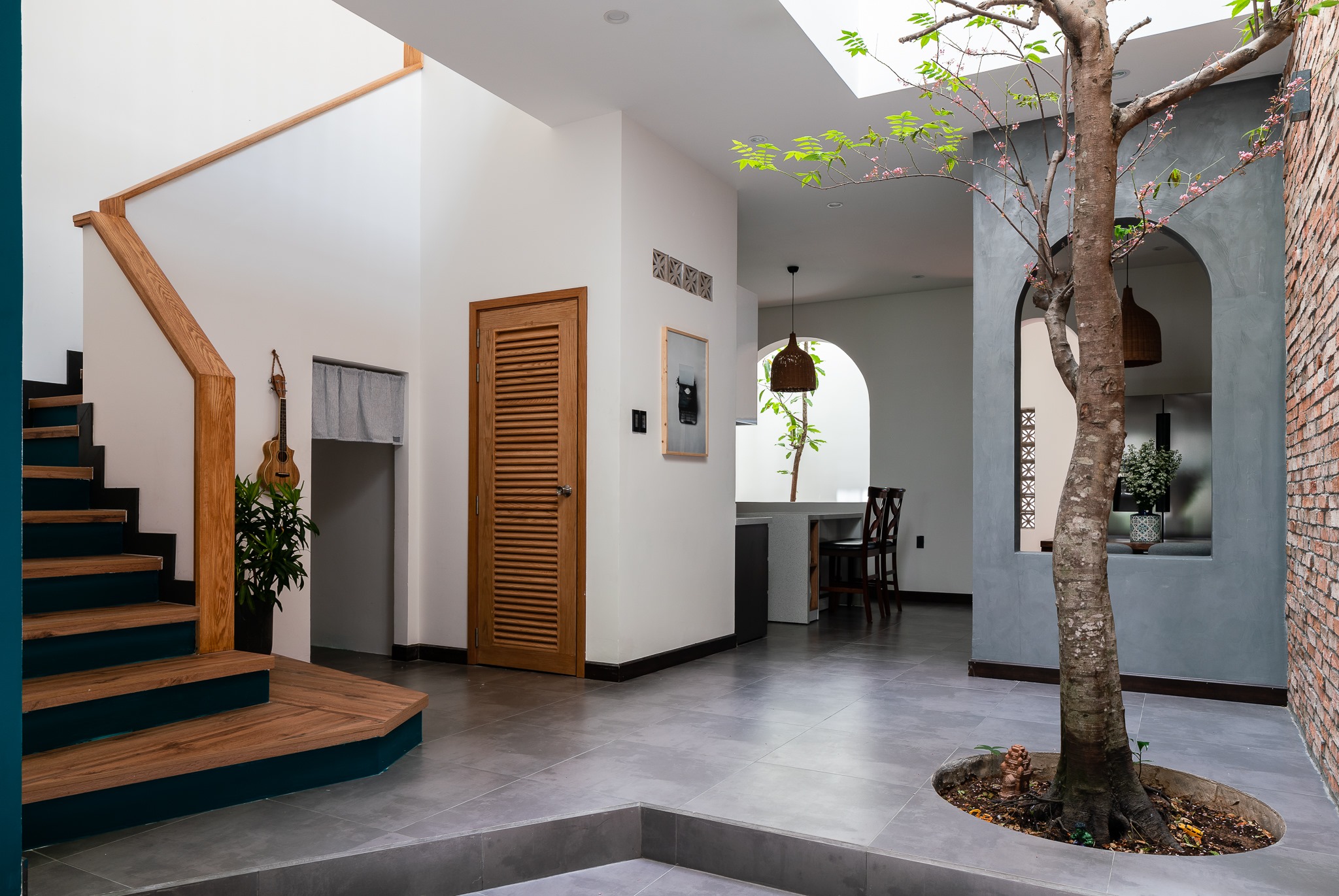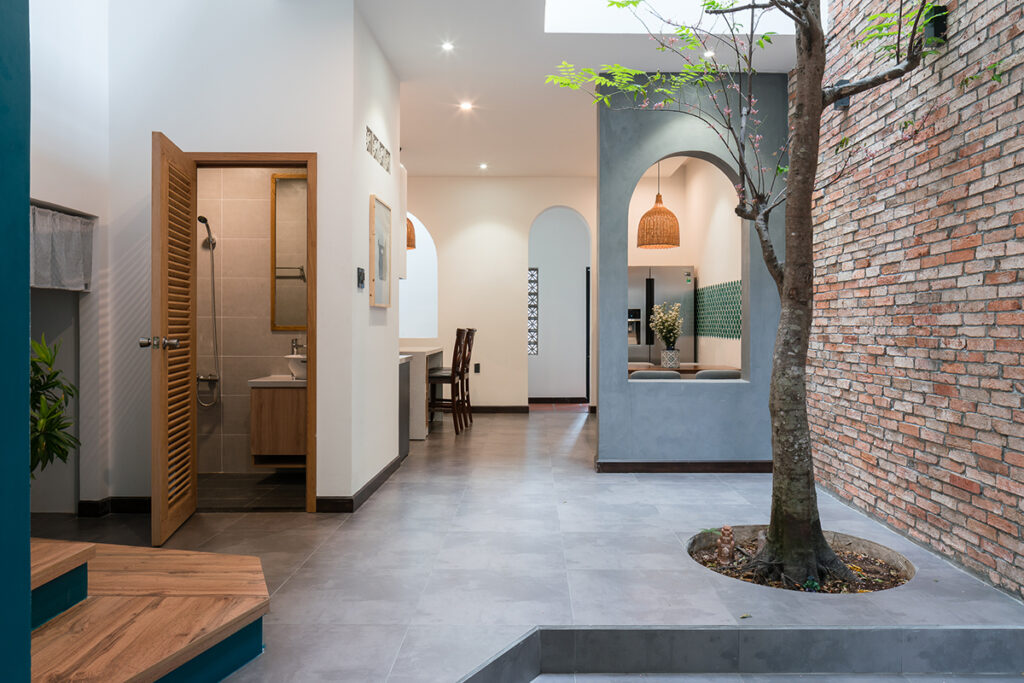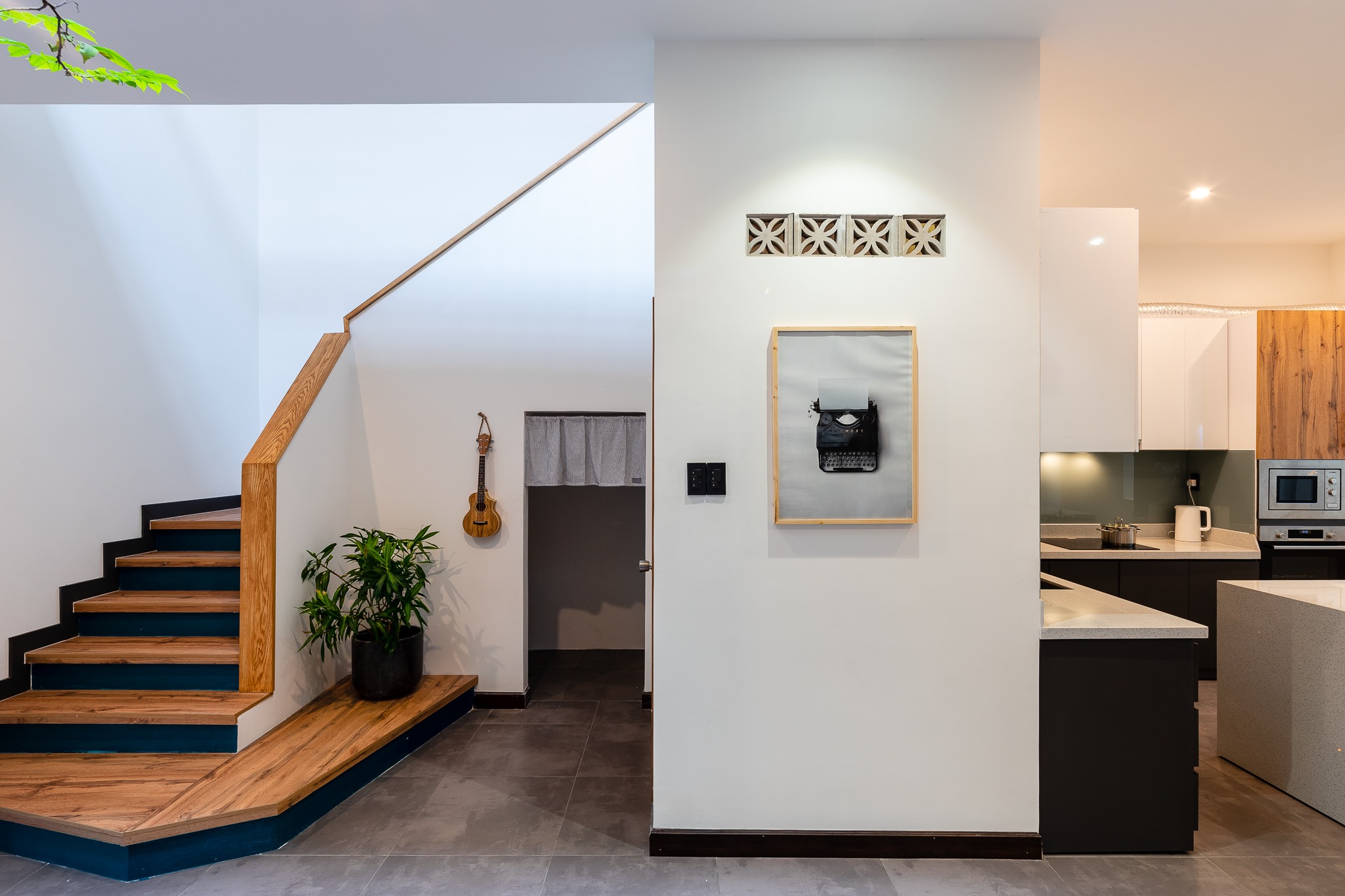 To compensate for the lack of openings for circulation, two skylights are located in the house. One of them is in between the kitchen and living room; while the other is in the backyard.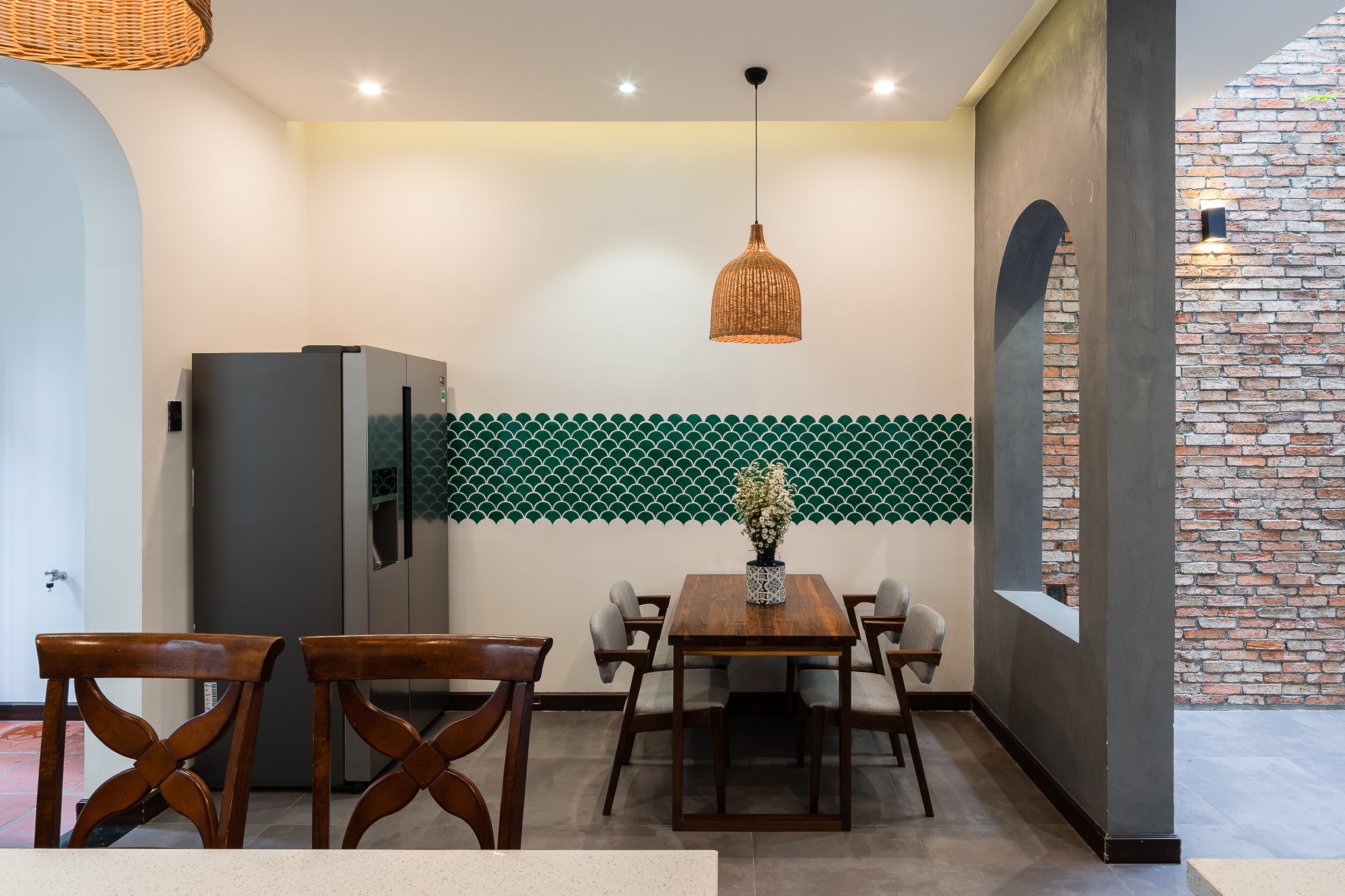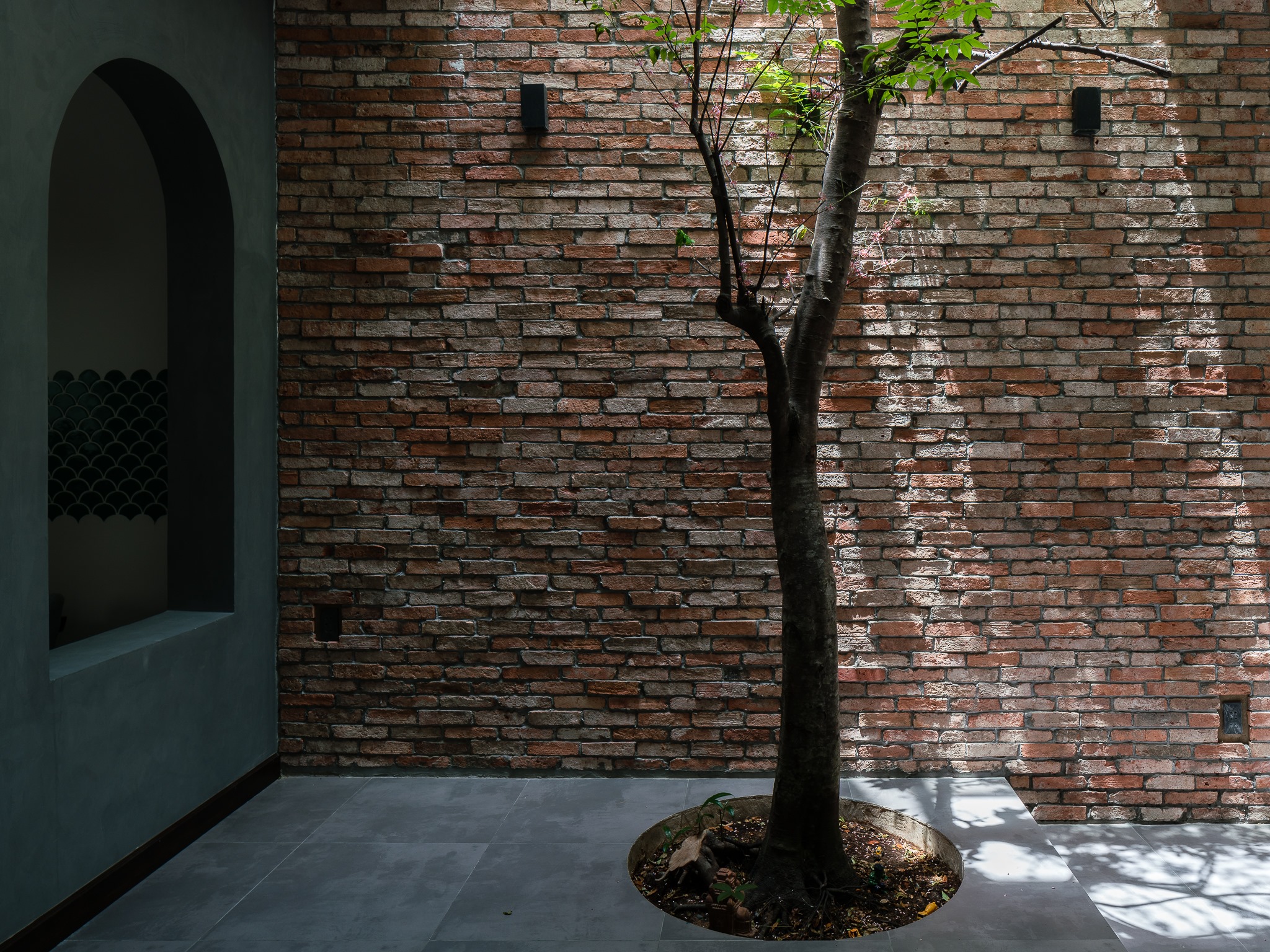 The open space kitchen has a kitchen island equipped with chairs that are great when you want to grab a quick bite; and there is a cosy dining area nearby as well. Plants are a predominant feature in the house, with another tree located just under one of the skylights, giving the home a lively atmosphere.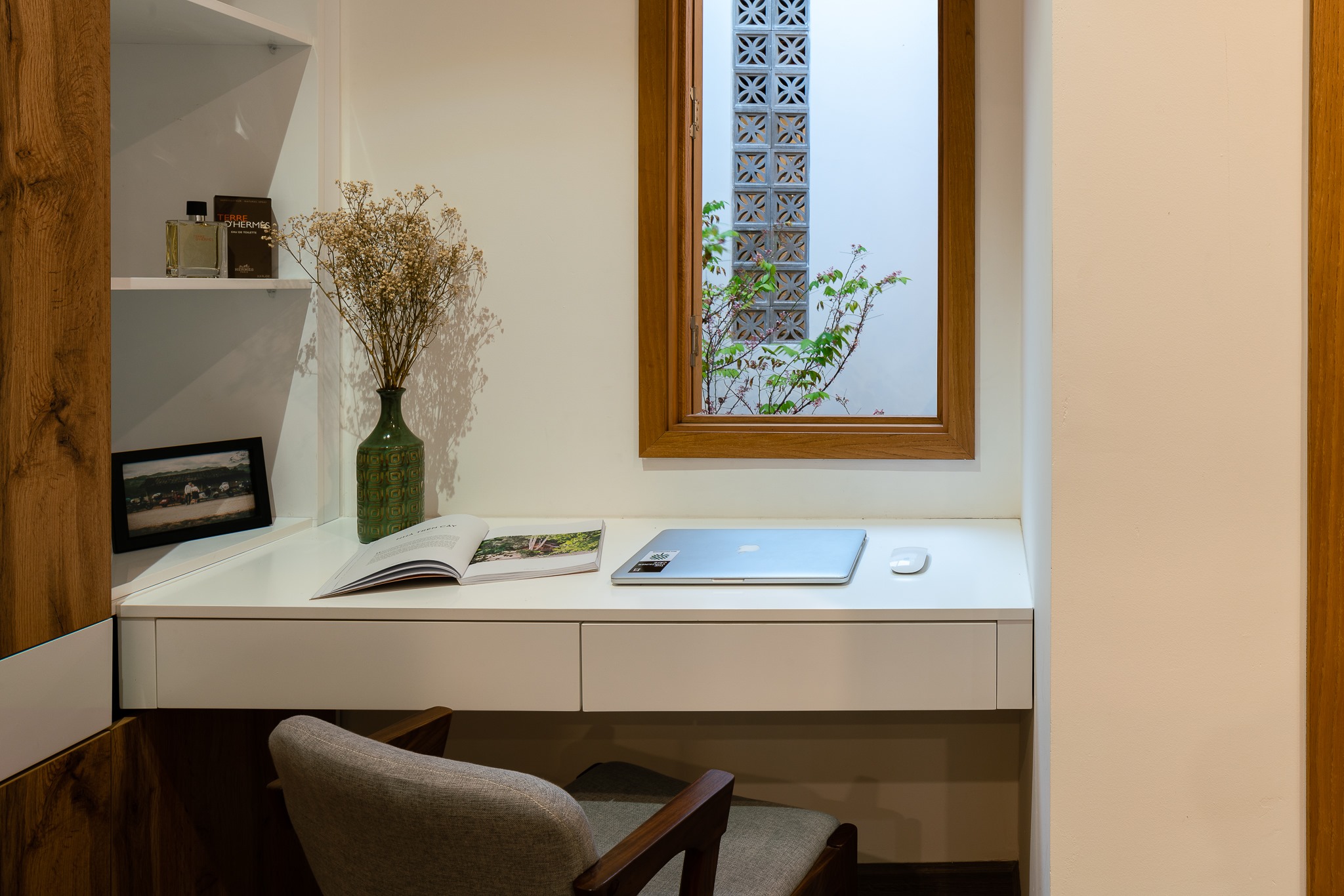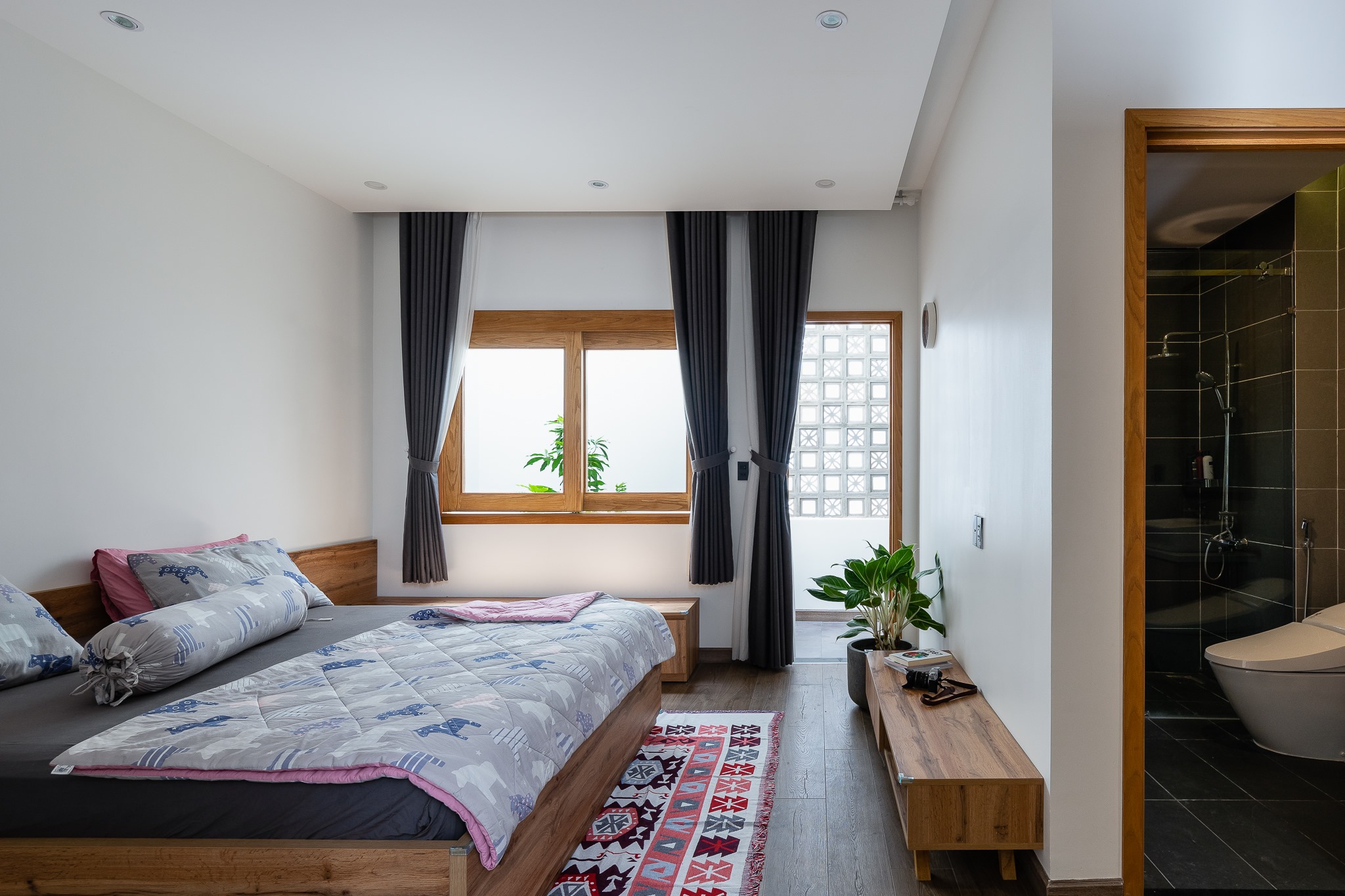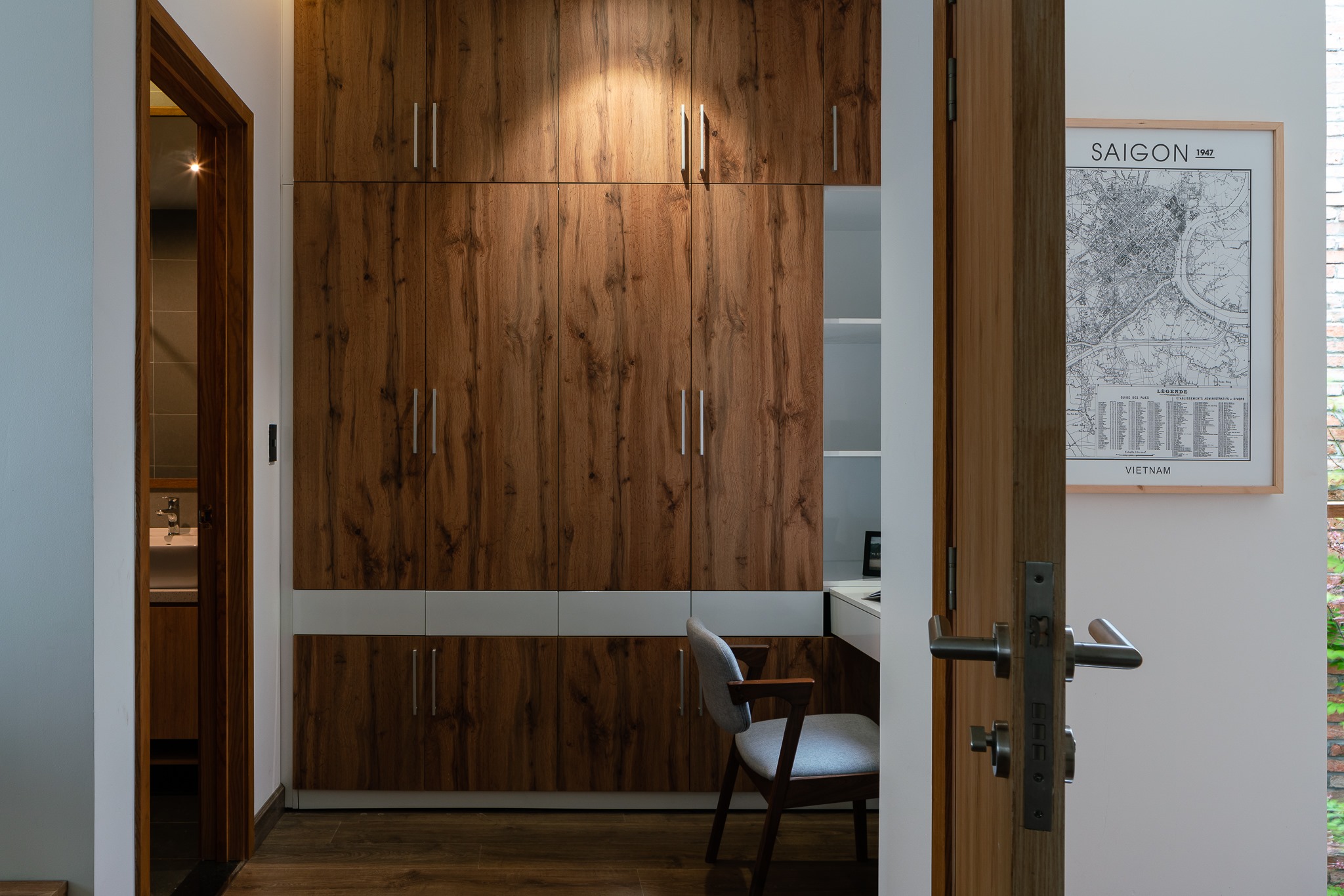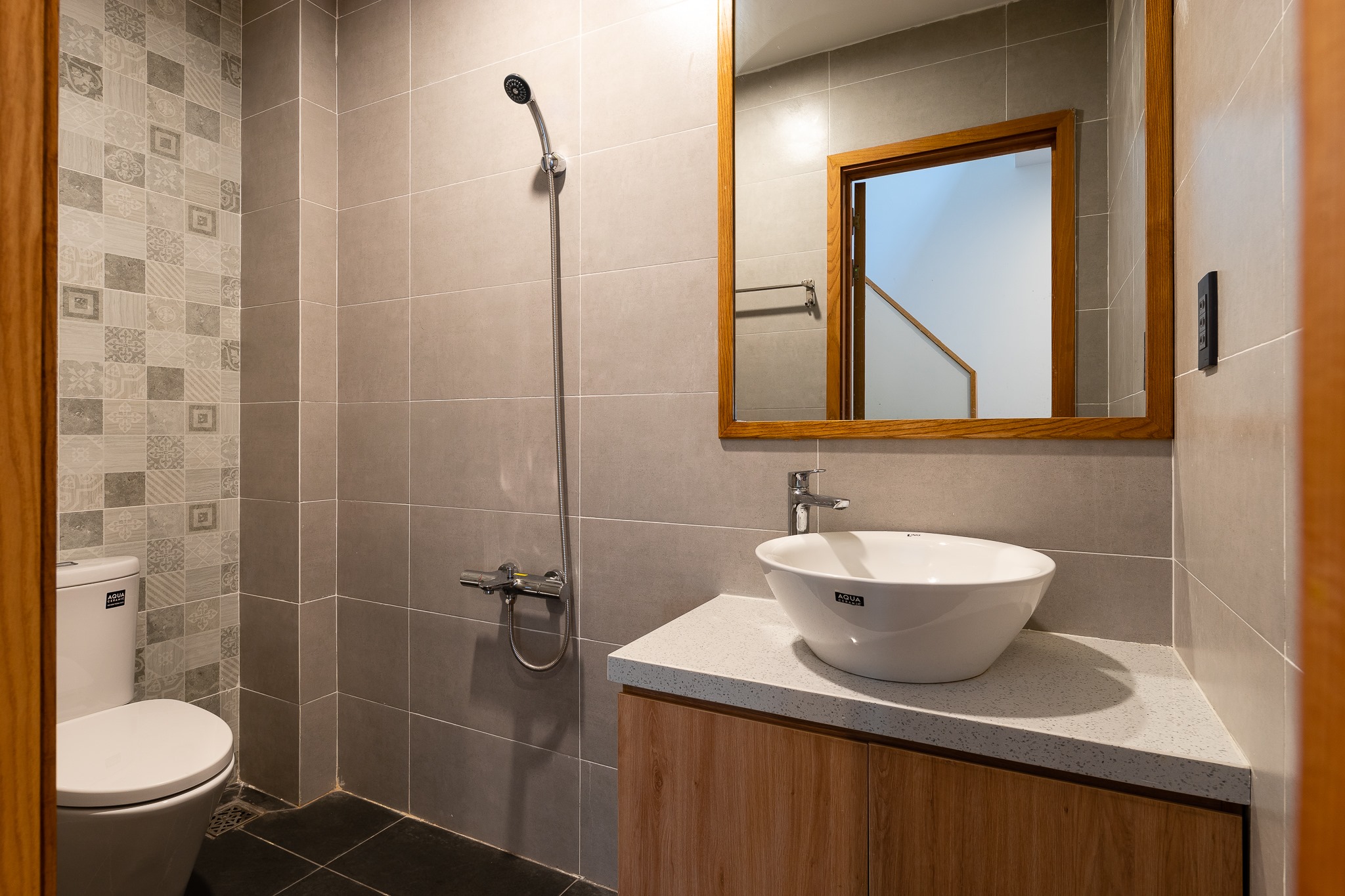 Moving on upstairs, you will see the neatly appointed bedrooms. The master bedroom has a tiny study area and a balcony where you can enjoy the view outside. Since the design team felt that the bedroom should be a relaxing space; there are no entertainment activities inside the rooms.
The main theme for the interior decor is bright white and grey concrete; which are accentuated with a deep Mediterranean blue that livens up the house. Combined with the dark wooden furniture for a tropical feel and the lush, green plants; it creates a very comfy and welcoming home.
All images taken from Moc Decoration unless otherwise stated.
Interested for more amazing house designs? Check out our collection of house design articles now.