Your abode should be the pride and joy of your life and a sanctuary for you to rest and relax when you are tired of the world outside. Hence, the owners of this beautiful terrace house located in the east of Singapore at Jalan Langgar Bedok decided that they needed to make their home stylish and classy.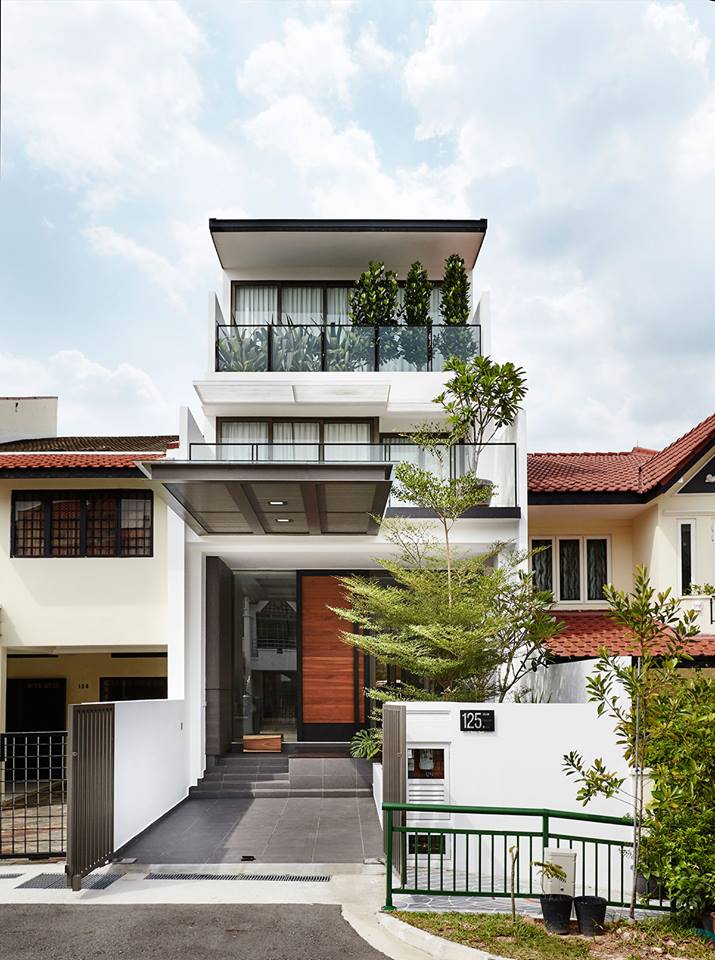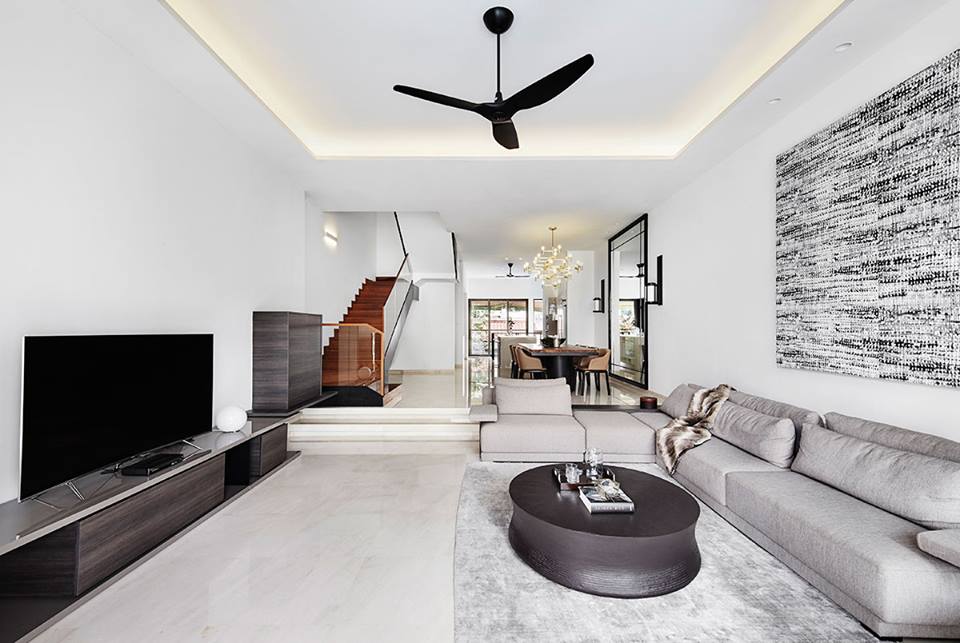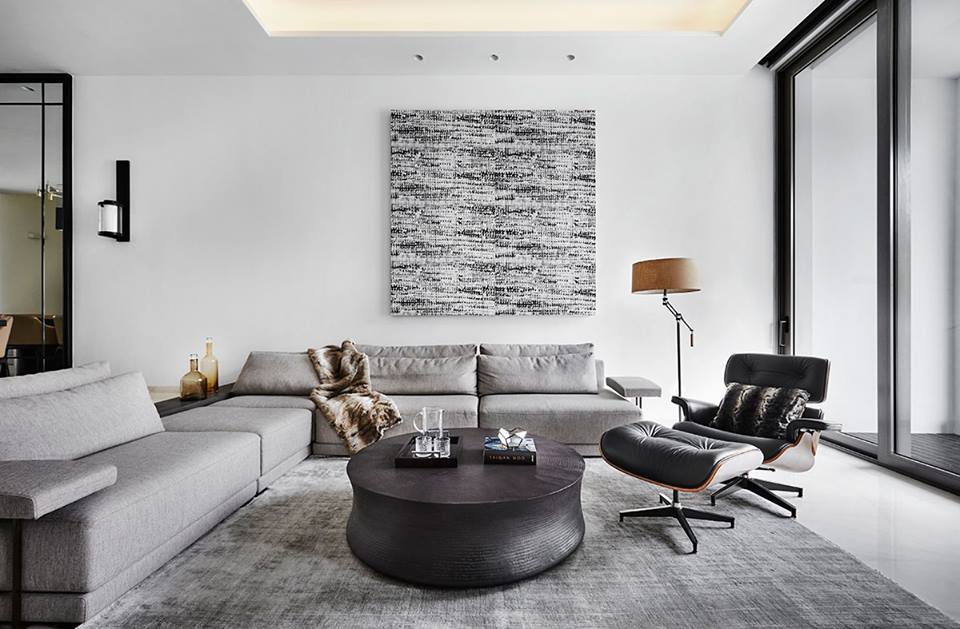 Icon Interior Design managed to transform the home into a haven of modern minimalism and coupled with a spacious and contemporary interior, it is truly a stunning house. It truly stands out from the rest of its neighbours with a gorgeous facade that showcases stately greenery and glass-front balconies.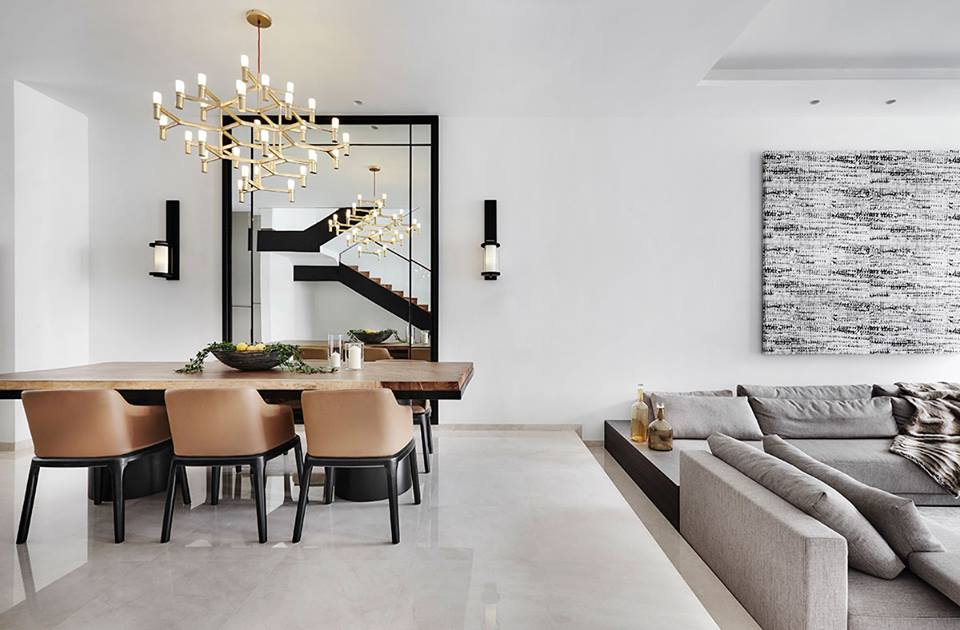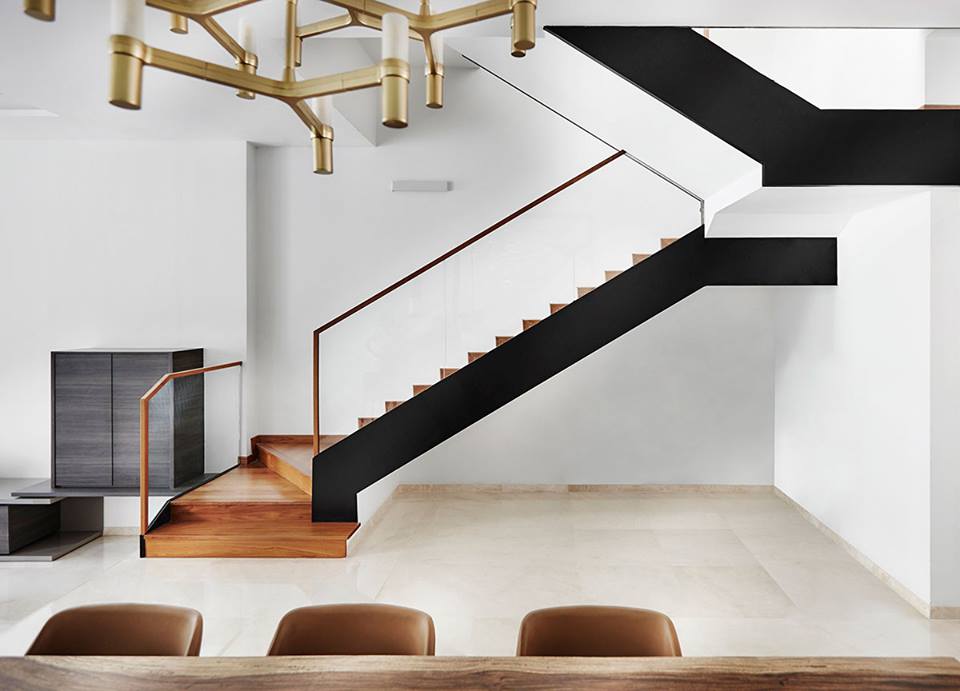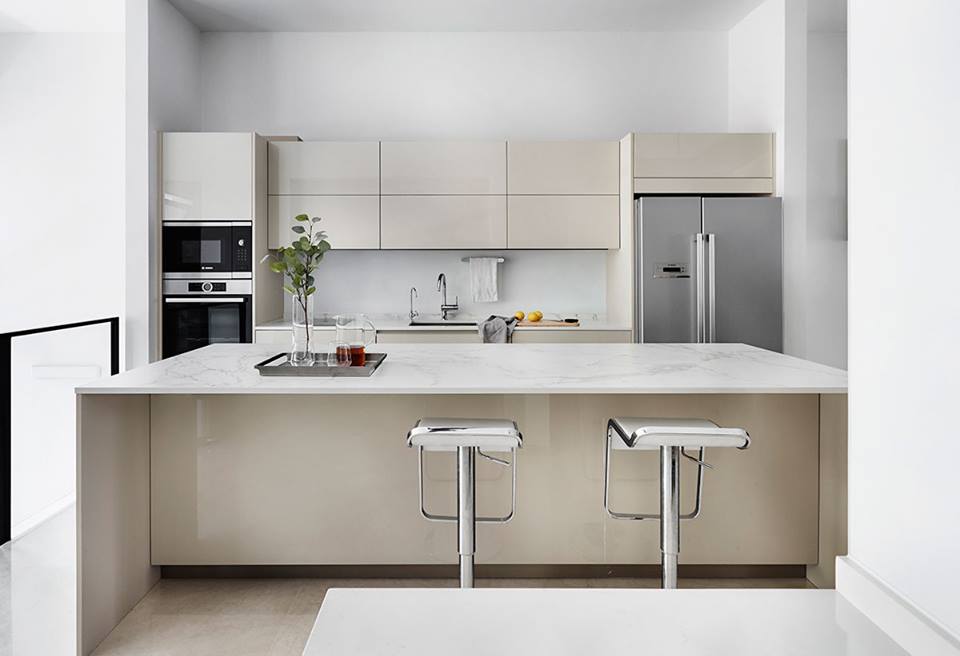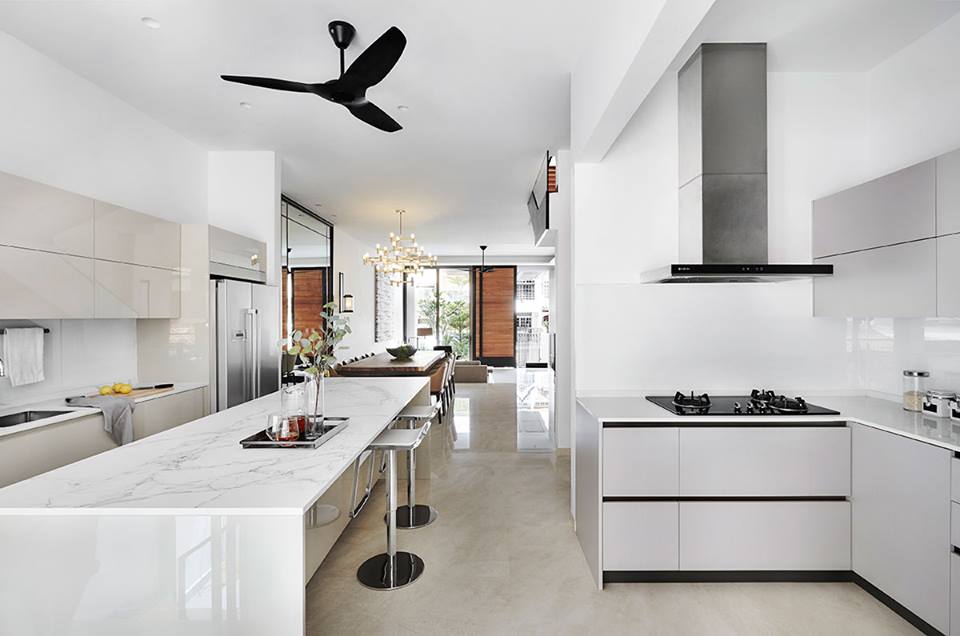 Venturing into the living room, you will find the airy area adorned in shades of grey and black, with more glass features for other fixtures and fittings that lends it an air of sleekness. Since the dining area and kitchen are an open plan space connected to the living room, it looks more spacious. An interesting light feature on top of the dining table makes it look more sophisticated while the cream and grey kitchen is sleek and equipped with all the modern appliances.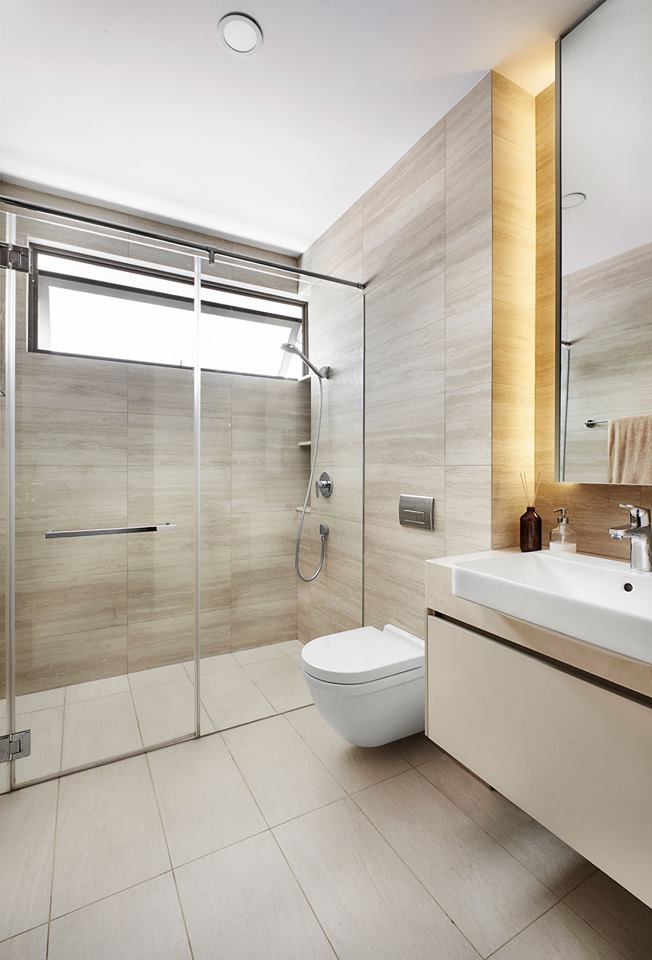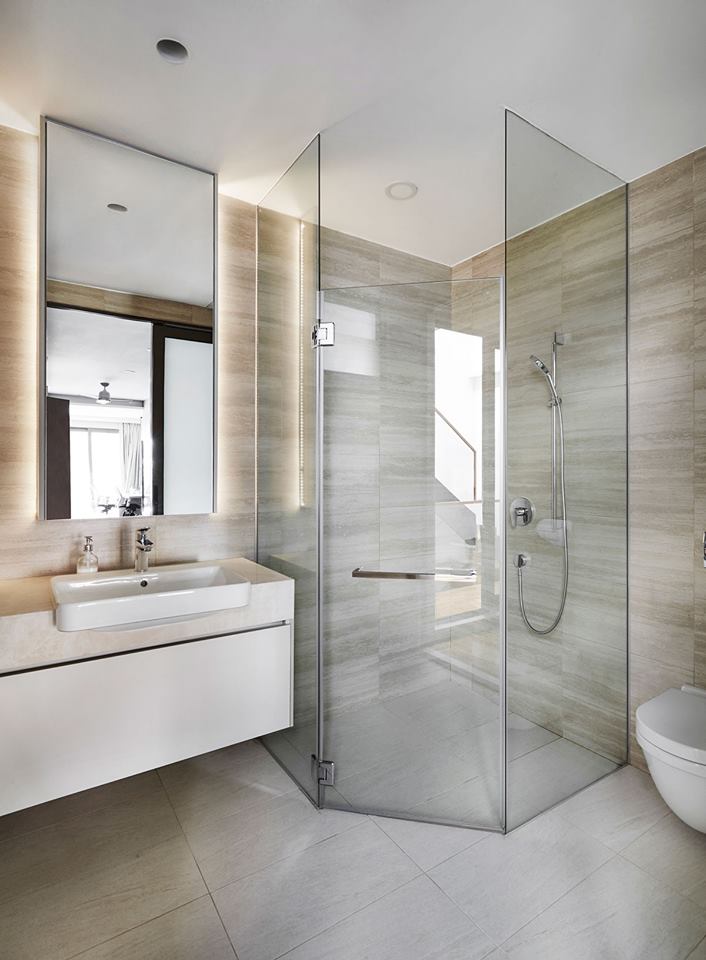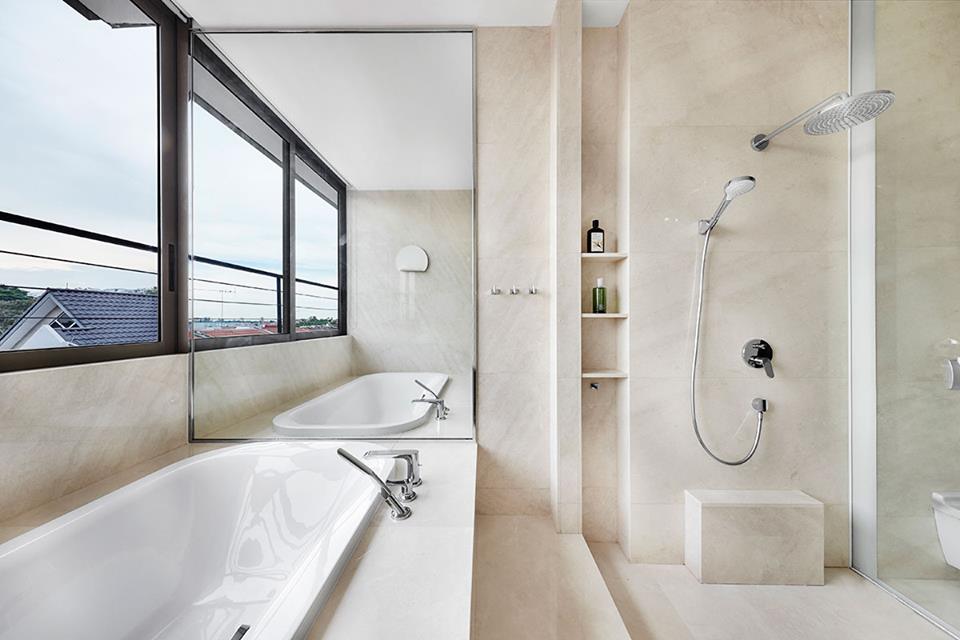 Moving on upstairs, the designers used wooden laminated flooring for a warmer finish and in the home office the decor is simple yet sophisticated. The bathrooms are a minimalist's dream full of glossy surfaces and clean lines. Dressed in shades of beige and white, it has a contemporary feel and uses lots of glass elements here as well.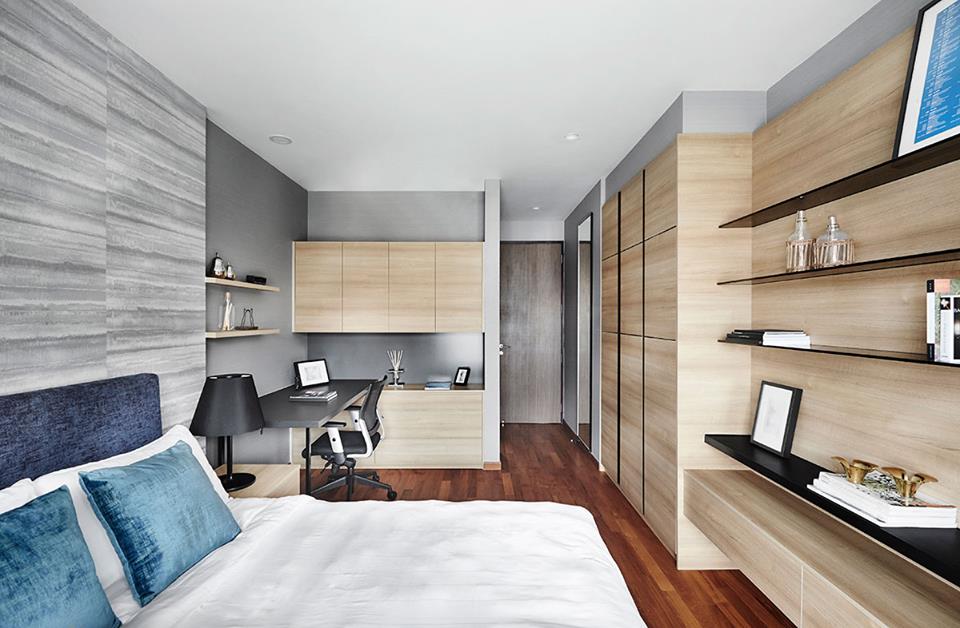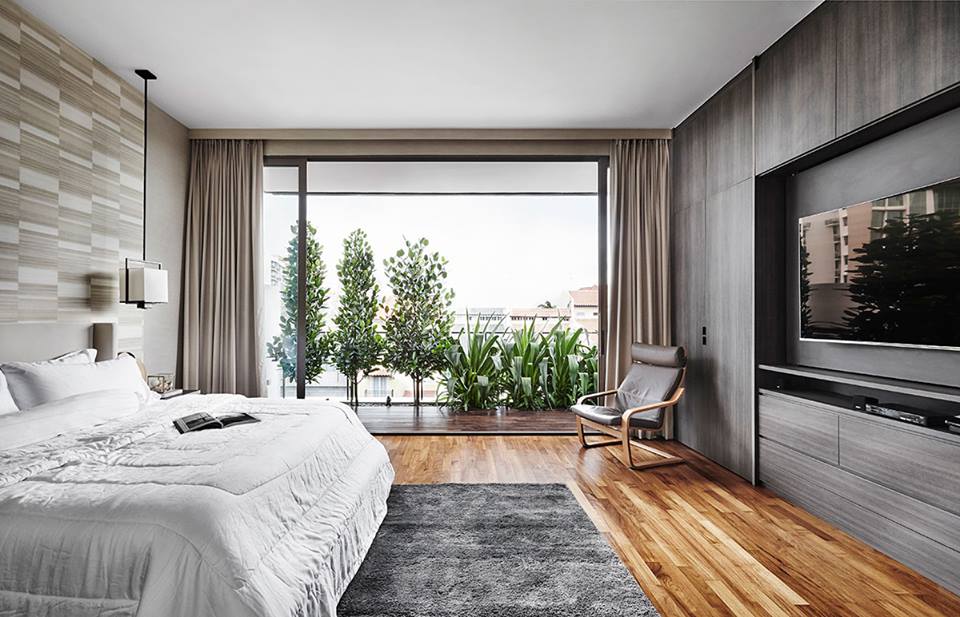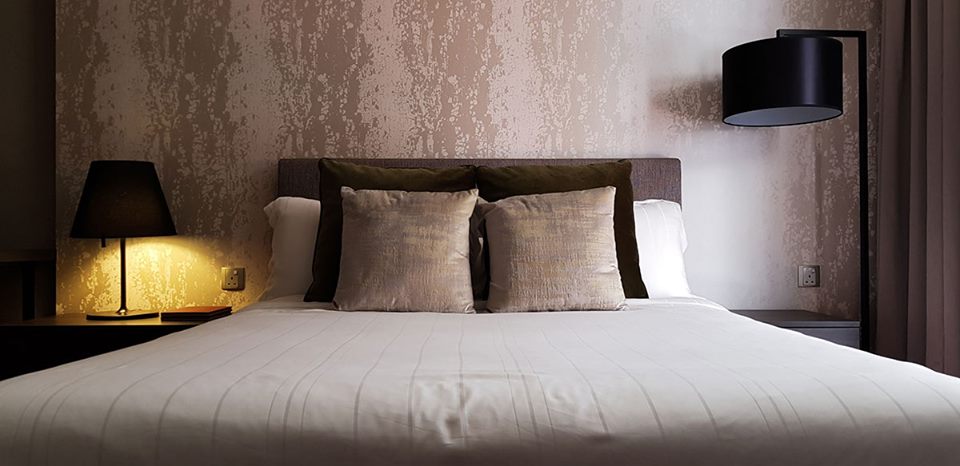 In the bedroom, it is an oasis of calm that looks super comfy with lots of neutral colours. The beds are in a soft white colour that goes well with the muted, neutral colours of the bedrooms. The bedrooms also have balconies that offer a bird's eye view of the surroundings outside.
All images are taken from Icon Interior Design's Facebook page unless otherwise stated.