Located in an affluent neighbourhood in Kuala Lumpur lies Makio House, created by Fabian Tan Architect. This home was designed for a family who wanted a minimalistic and comfortable abode where they could live in cosily. The house is a corner lot unit in a guarded neighbourhood and the homeowner wanted the structure to have adequate light and circulation.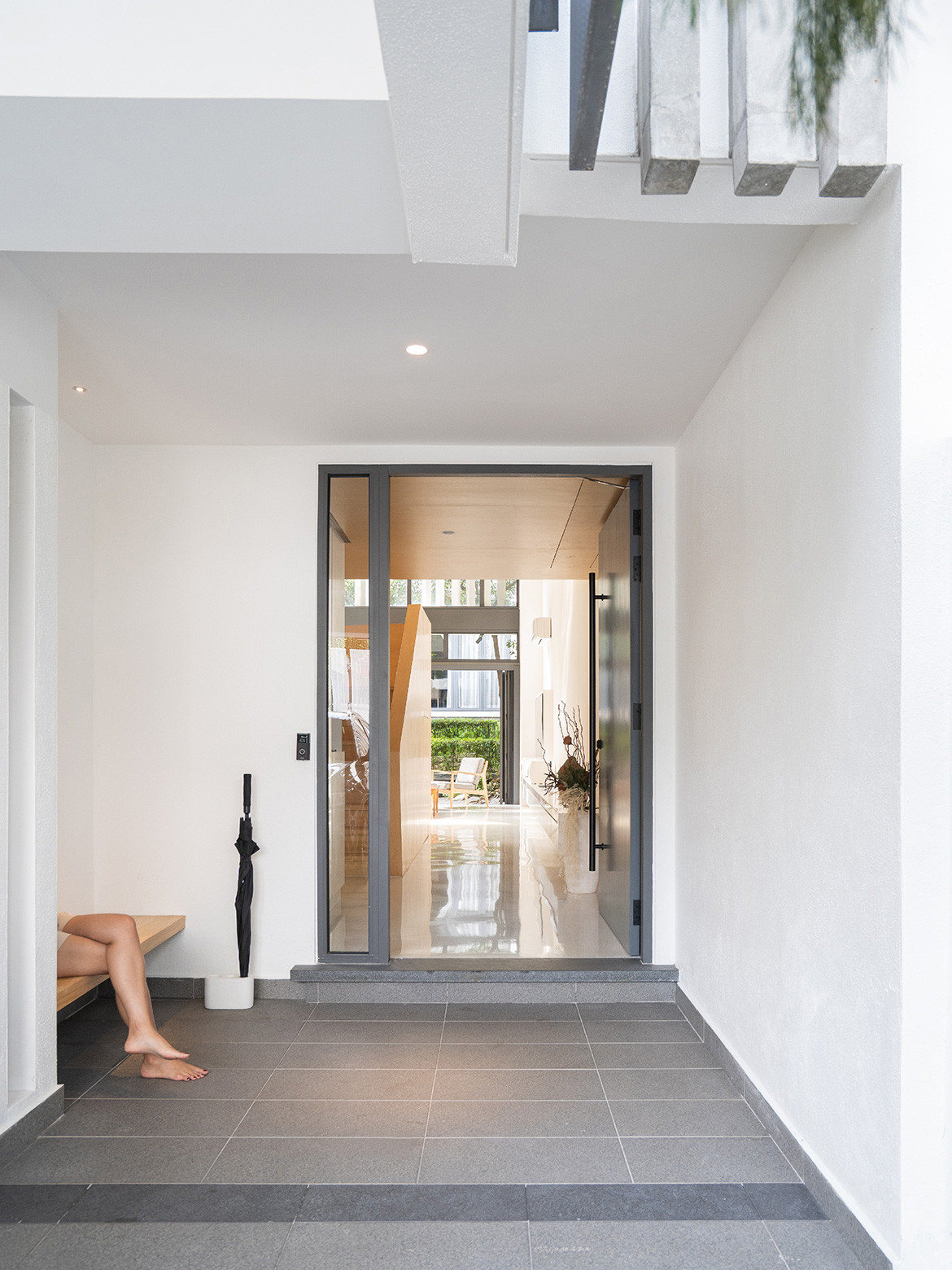 Interior Area: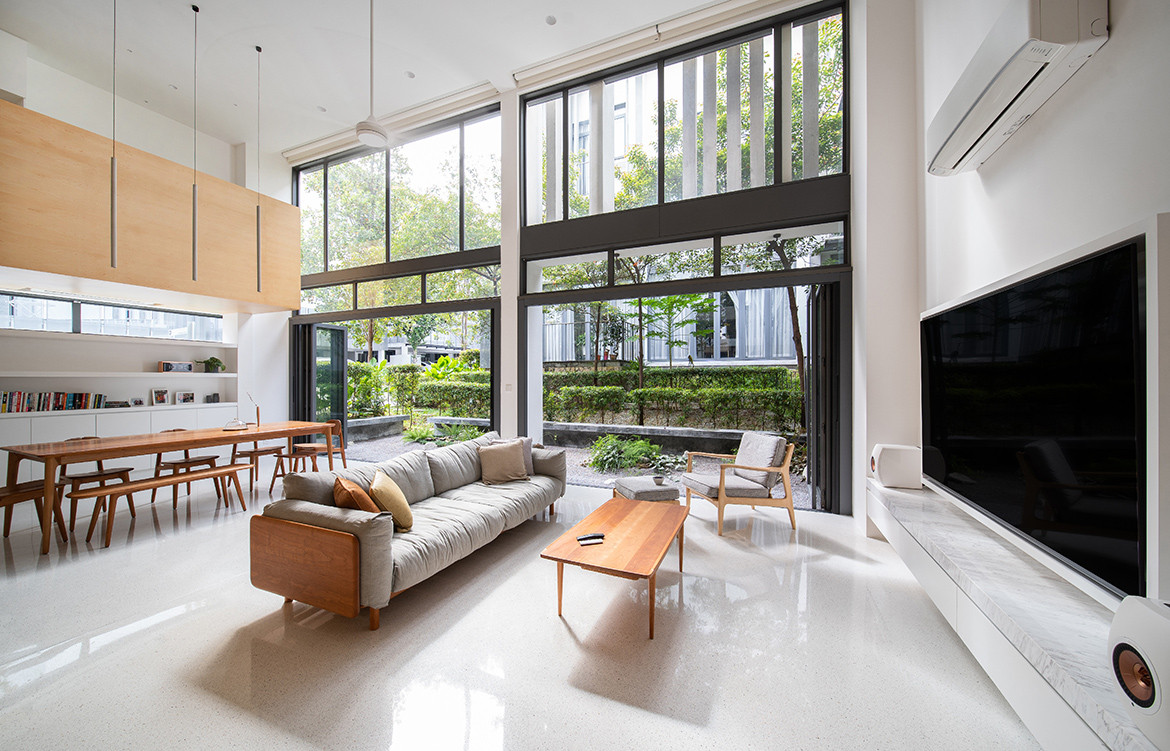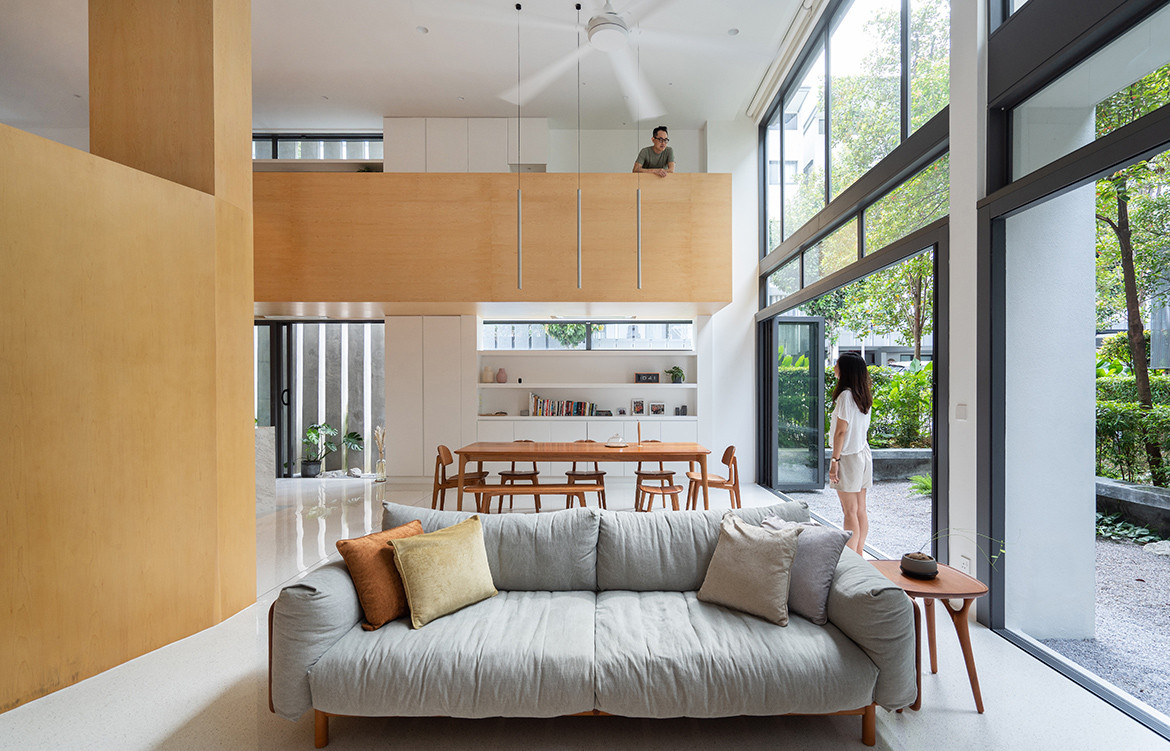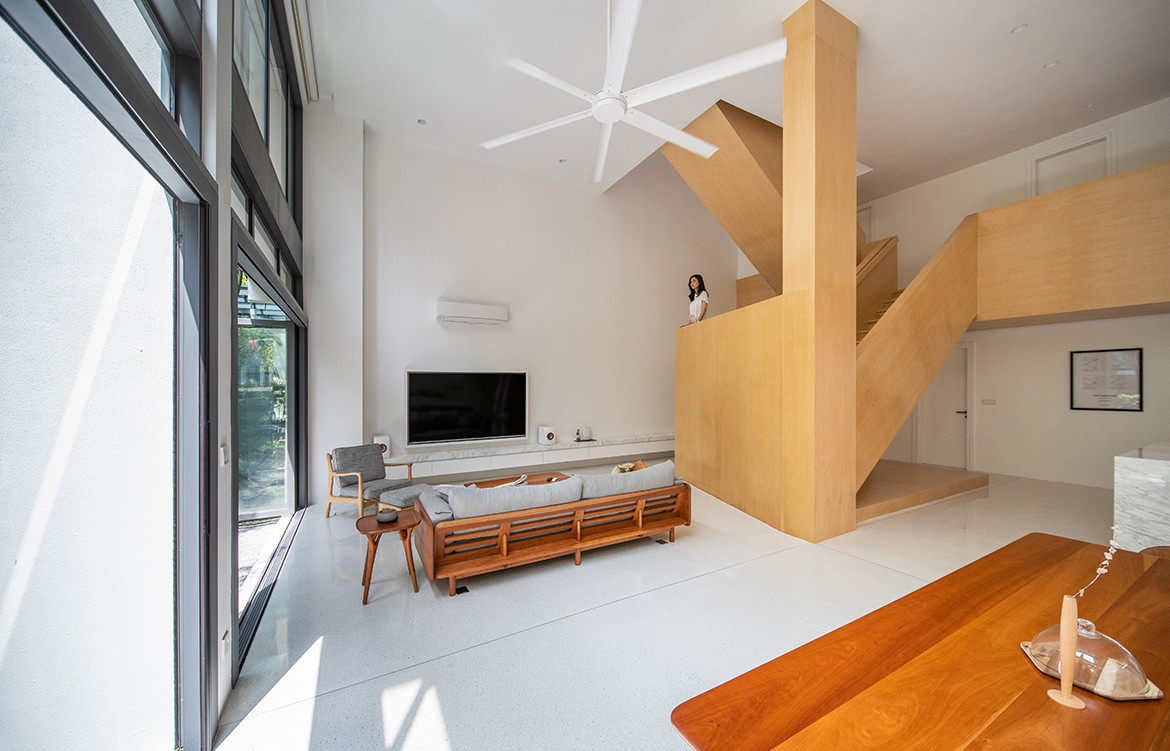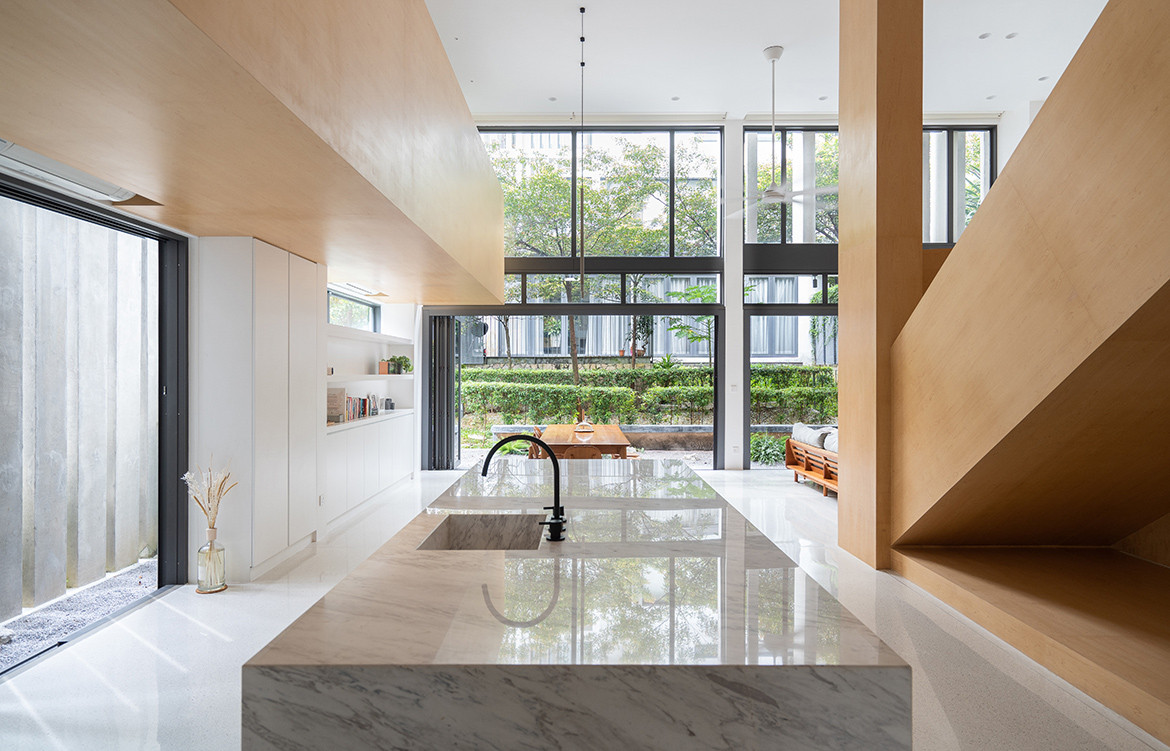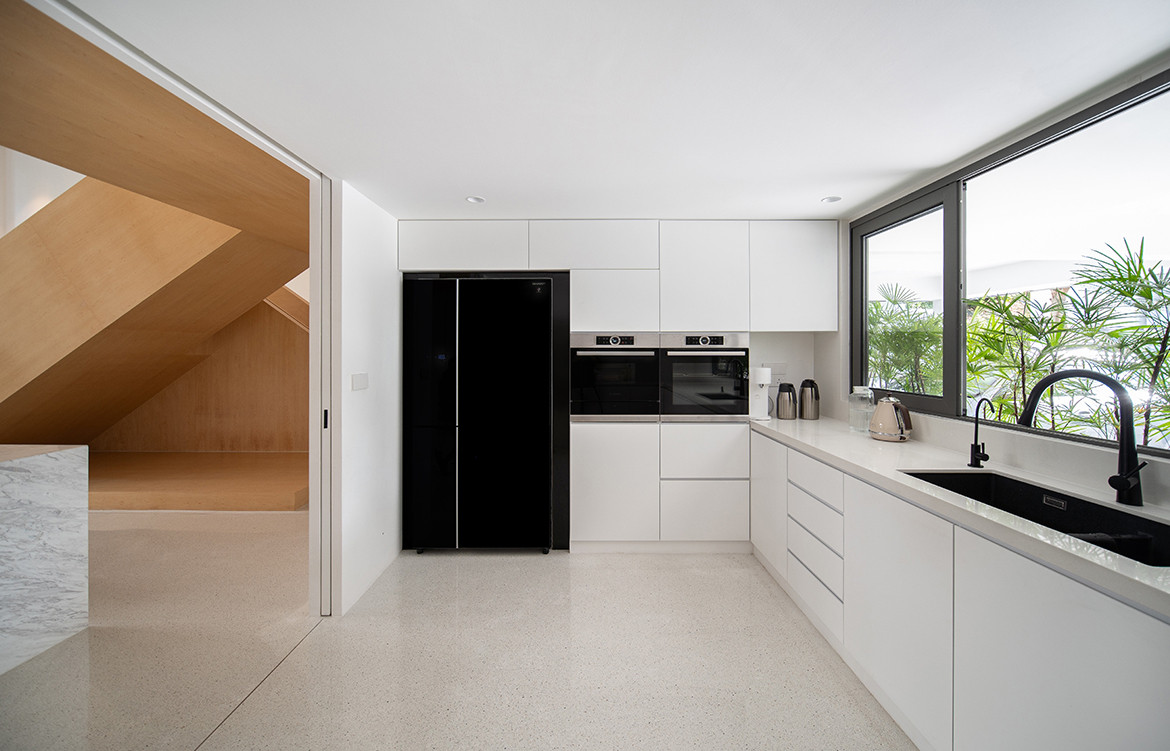 Hence, the design team decided to start by unifying the original architecture elements by wrapping solid timber panels around the stairs and the first-floor mezzanine. The stairway is the centrepiece and the focal point of the house. The same solid timber was used in the upper mezzanine with a galleria. This feature extends through the existing floor plate and wraps around the double volume living spaces.
Featured Staircase: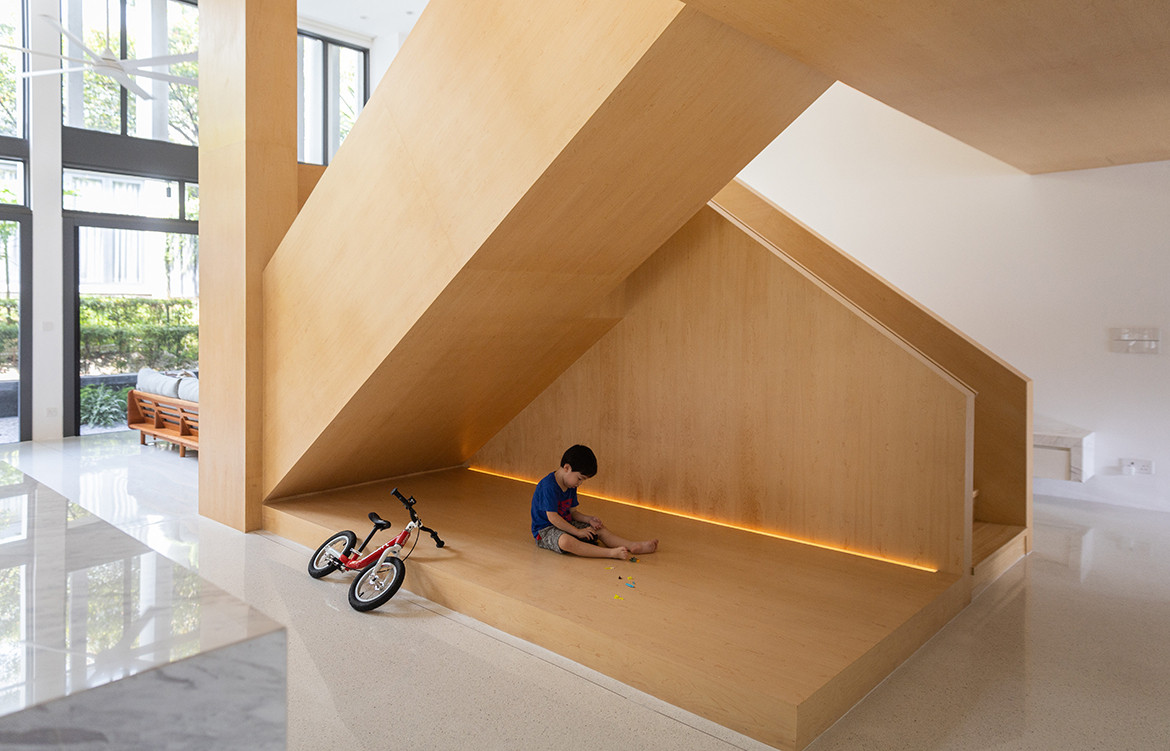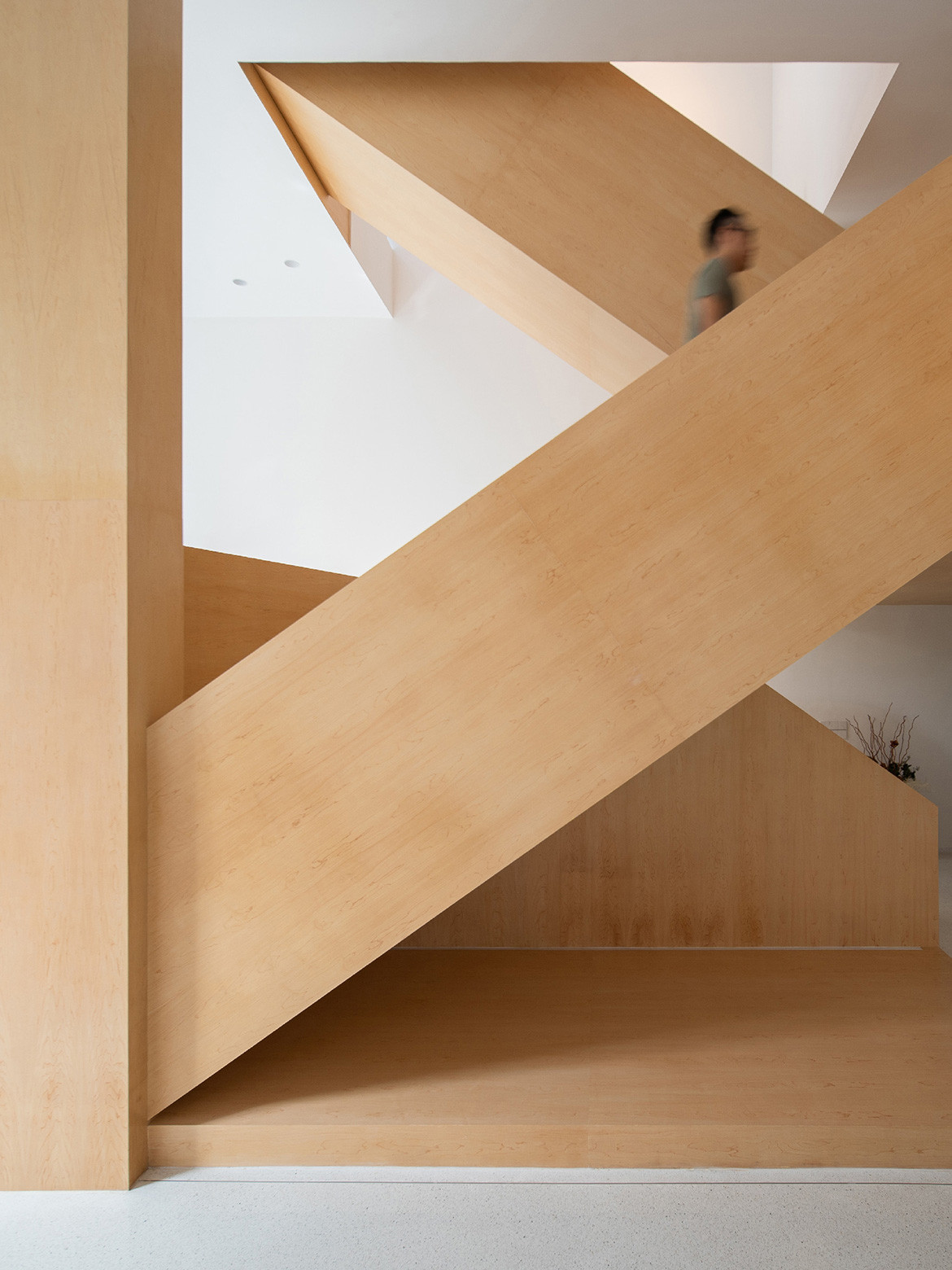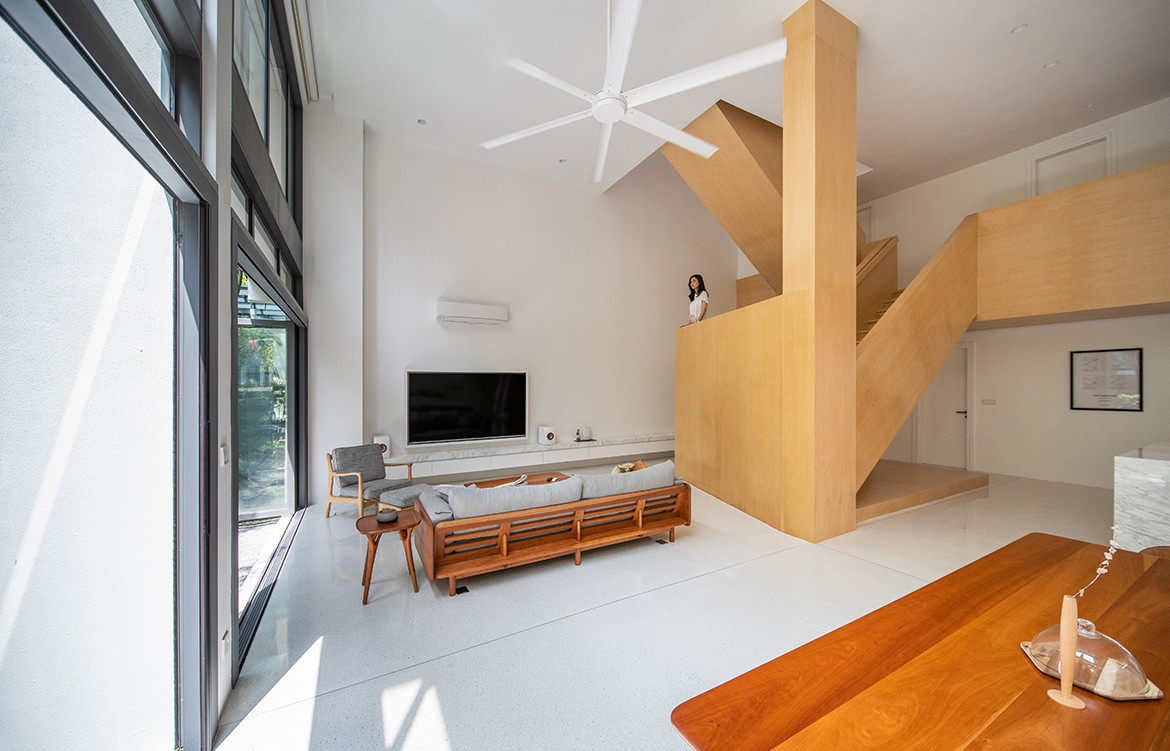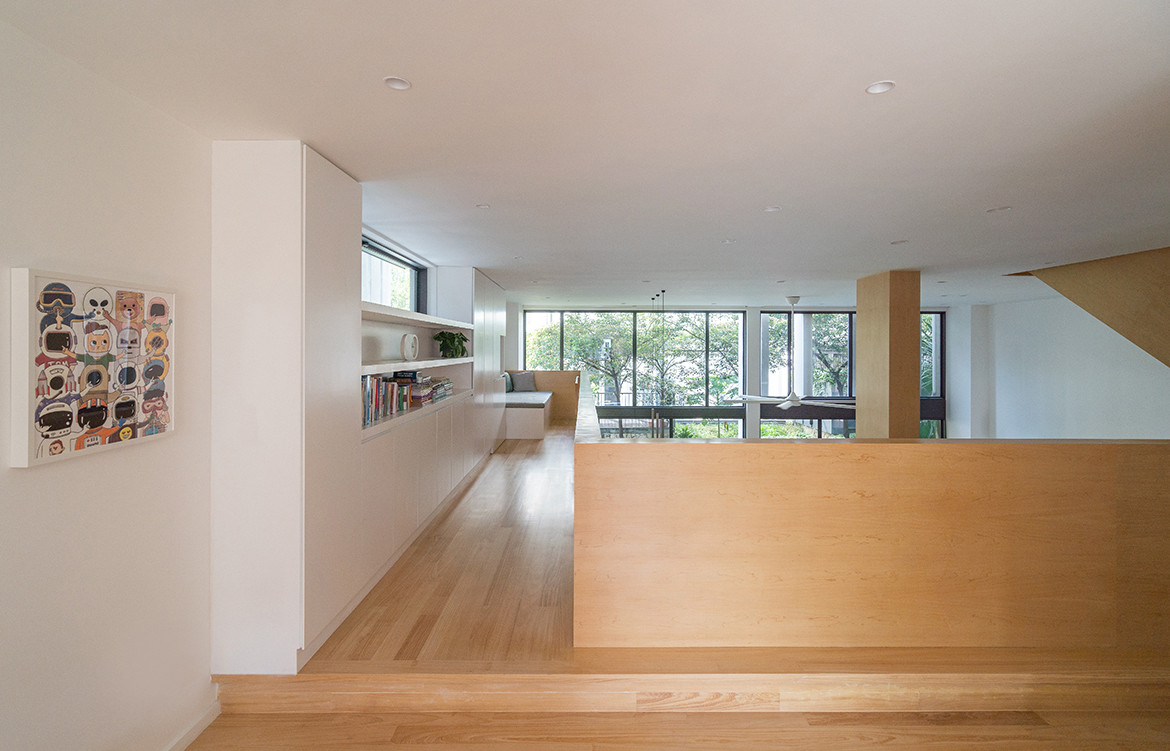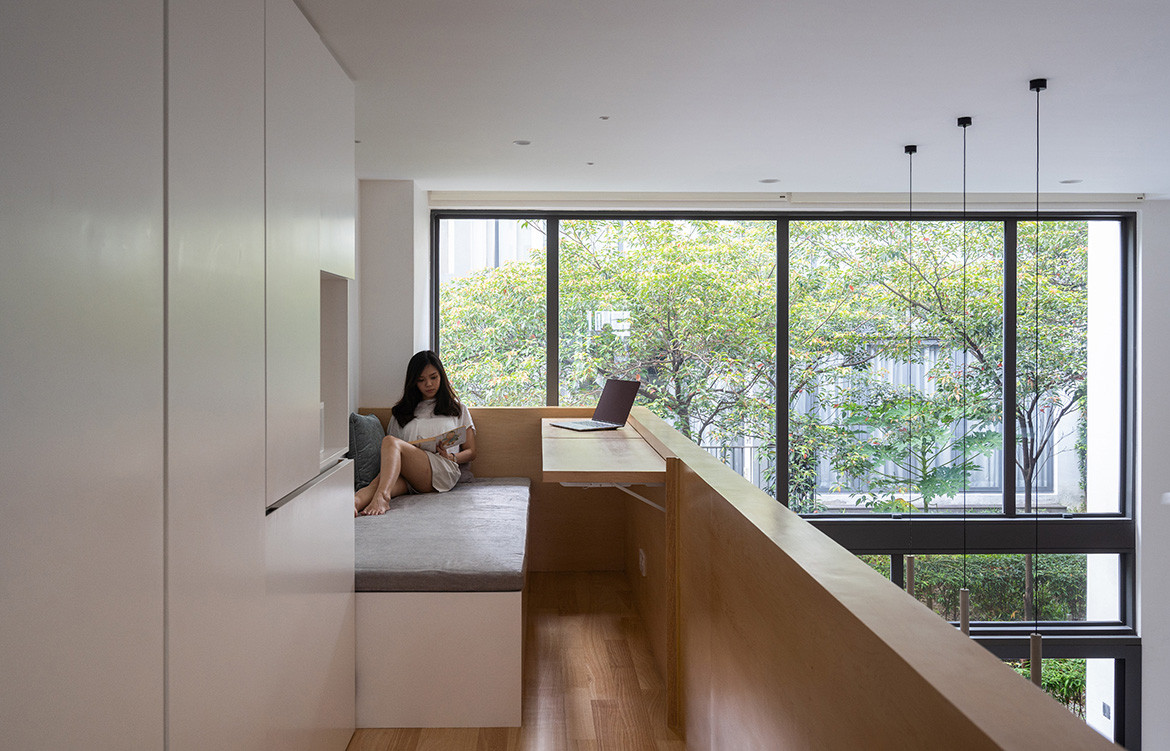 At the end of this walkway, there's a daybed cum study area that allows the residents to enjoy the view of the treetops. There's also a garden that was made over into a rock sculpture landscape to provide a serene sanctuary. Meanwhile, the kid's bedroom is a creative reimagination that looks like a cool hide-and-seek area. There's a three-tiered bunk bed and a pull-out bed as well as an alcove that looks out of a window, so they can view the neighbourhood.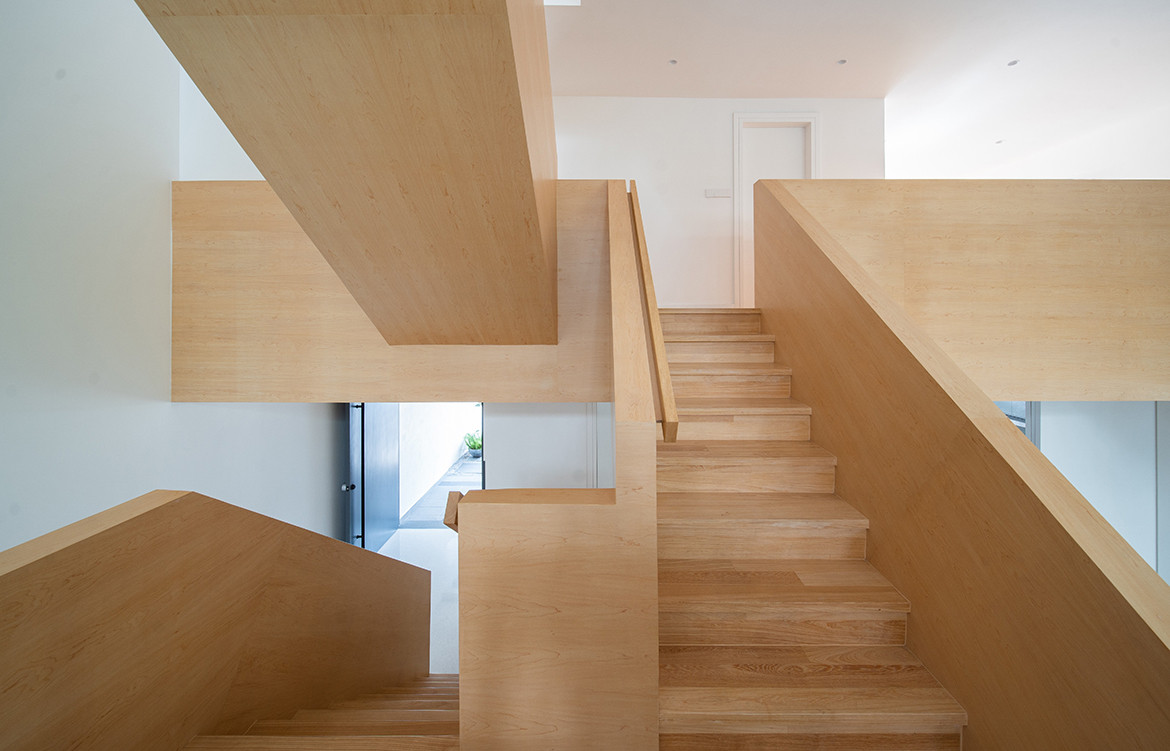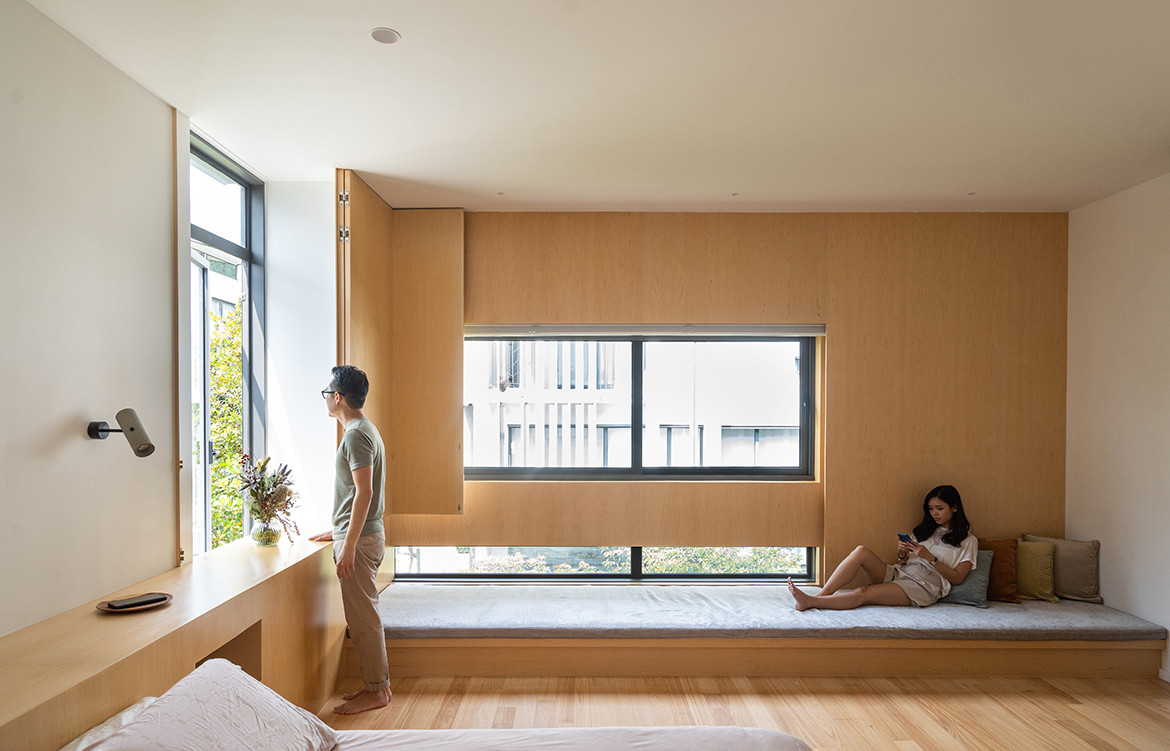 At the upper level, you can find the master bedroom that has been made even more spacious by knocking down the walls of another bedroom to form an open space. The walls in this bedroom are built lower than ceiling height to allow more light to enter the room.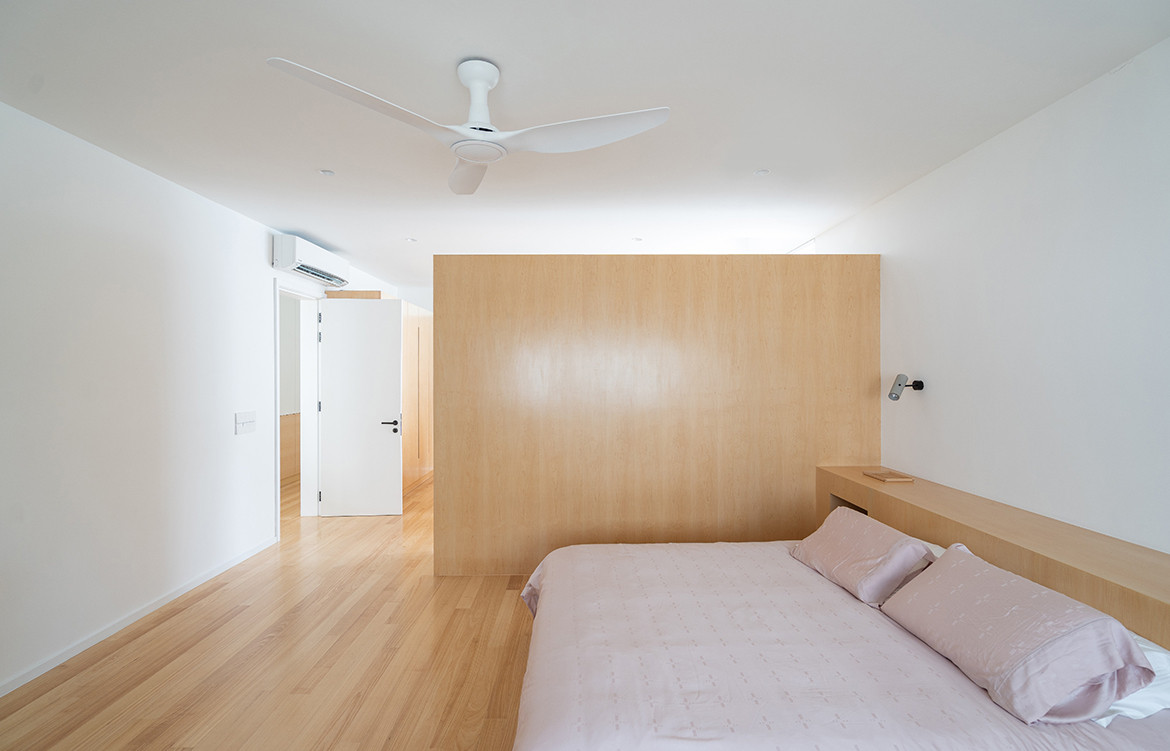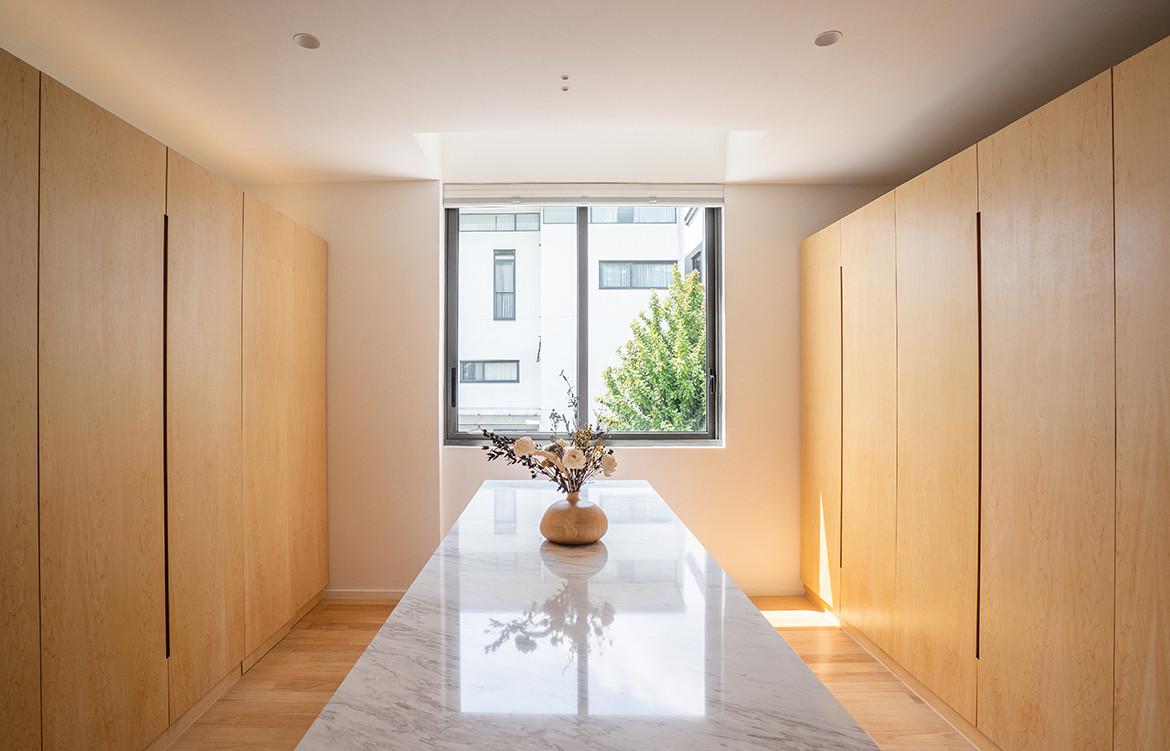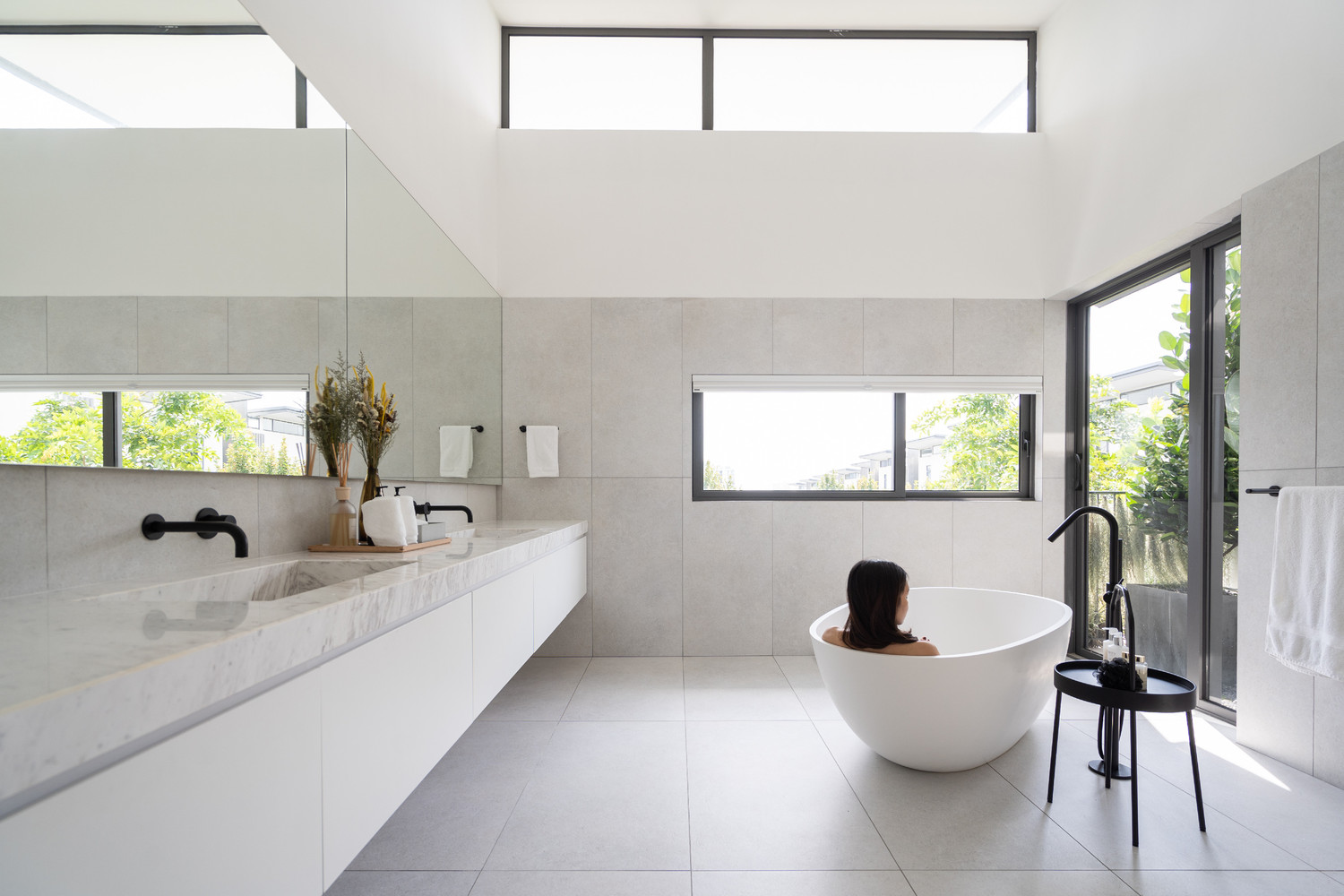 Roof Viewing Deck: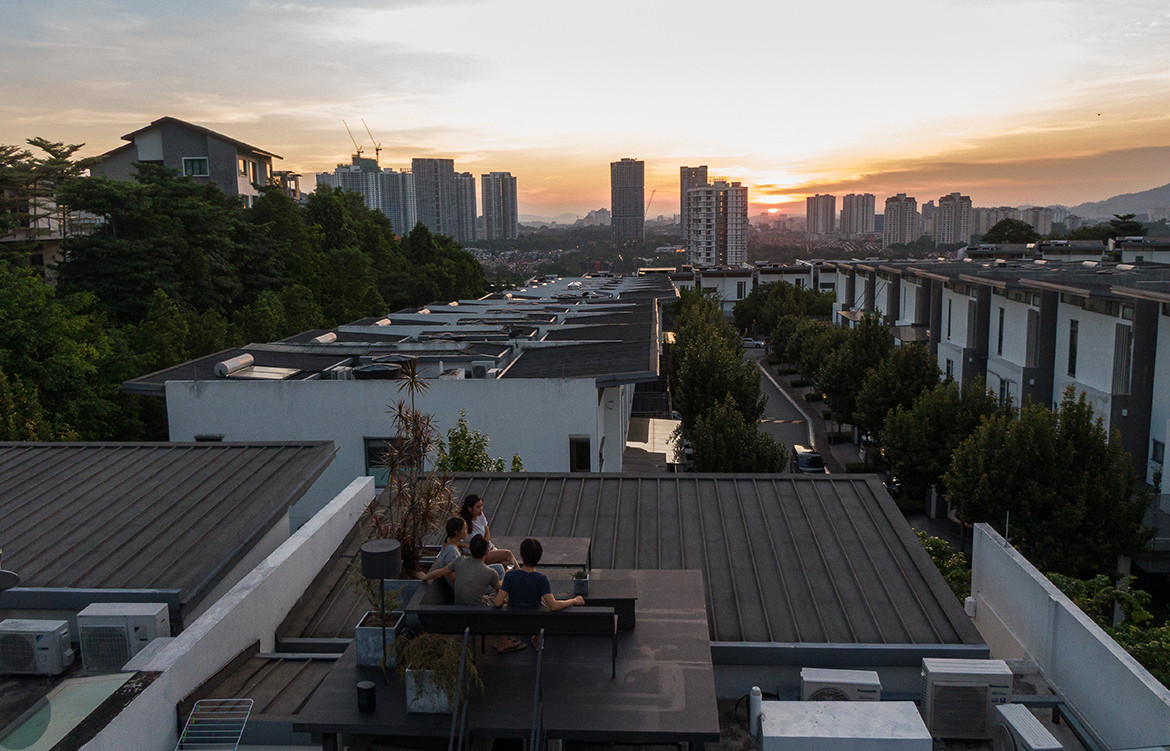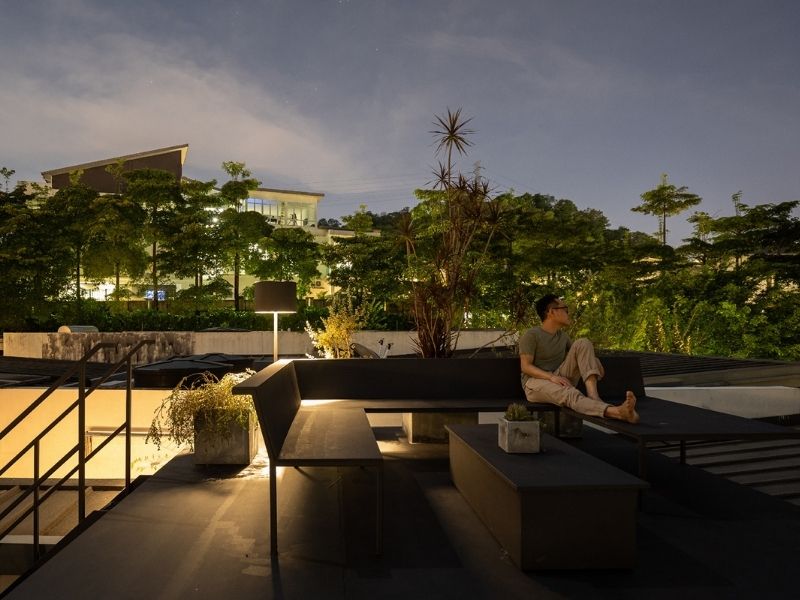 Leading up to the roof level, there's a steel stairway. A platform is raised over the roof so the residents can treat it like a viewing deck and relax there while looking over the city skyline. The interior decor of the home is very clean and minimalist using maple, marble and white elements to create a luxurious yet beautiful house.
All images are taken Fabian Tan Architect unless otherwise stated.
Interested for more amazing house designs? Check out our collection of house design articles now.