Sometimes you need some privacy in your own home from the outside world and this secluded house in  Singapore's Binchang Rise is aptly named Surprising Seclusion. It's a beautiful, stately sanctuary that creates a relaxing home away from the busy city life.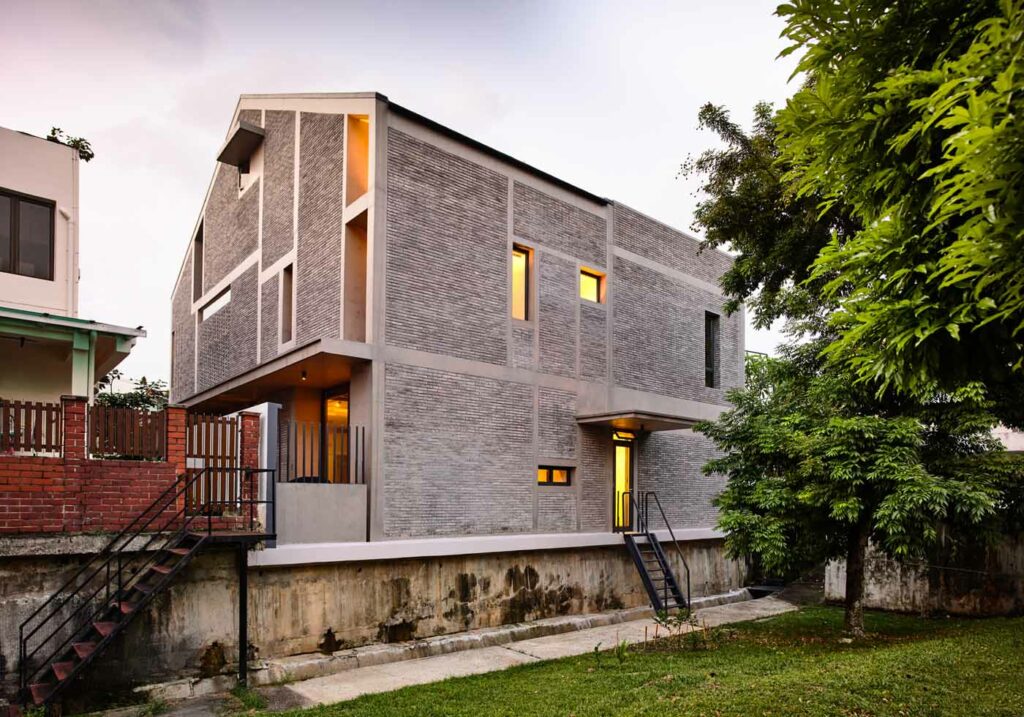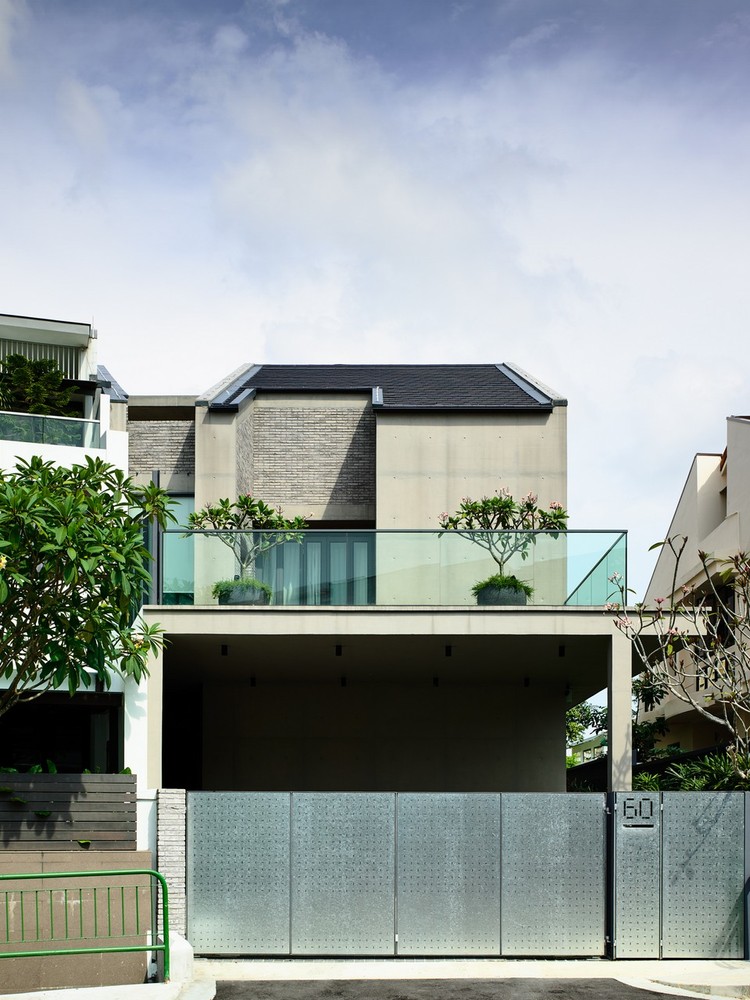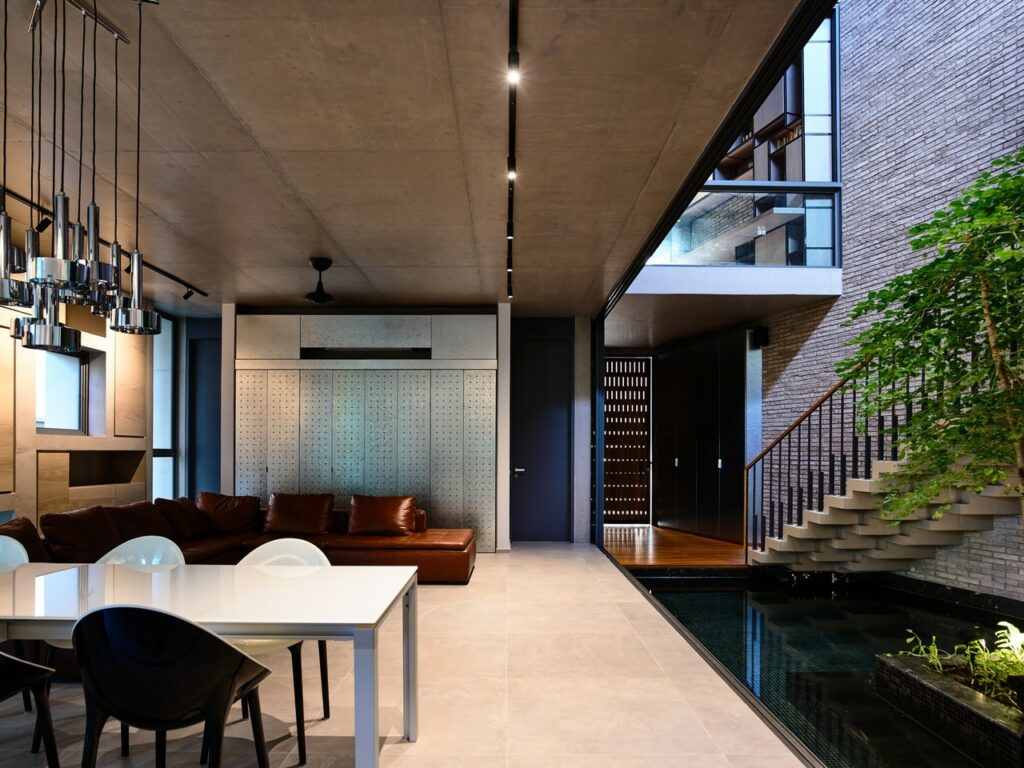 Designed by Hyla Architects, the stately old home has the front and rear facing busy roads but ultimately, the house is looking inwards. Once you venture inside the home, you can see that it looks really stylish, with a naturally ventilated court and a little pool that becomes the focal point of the interior space.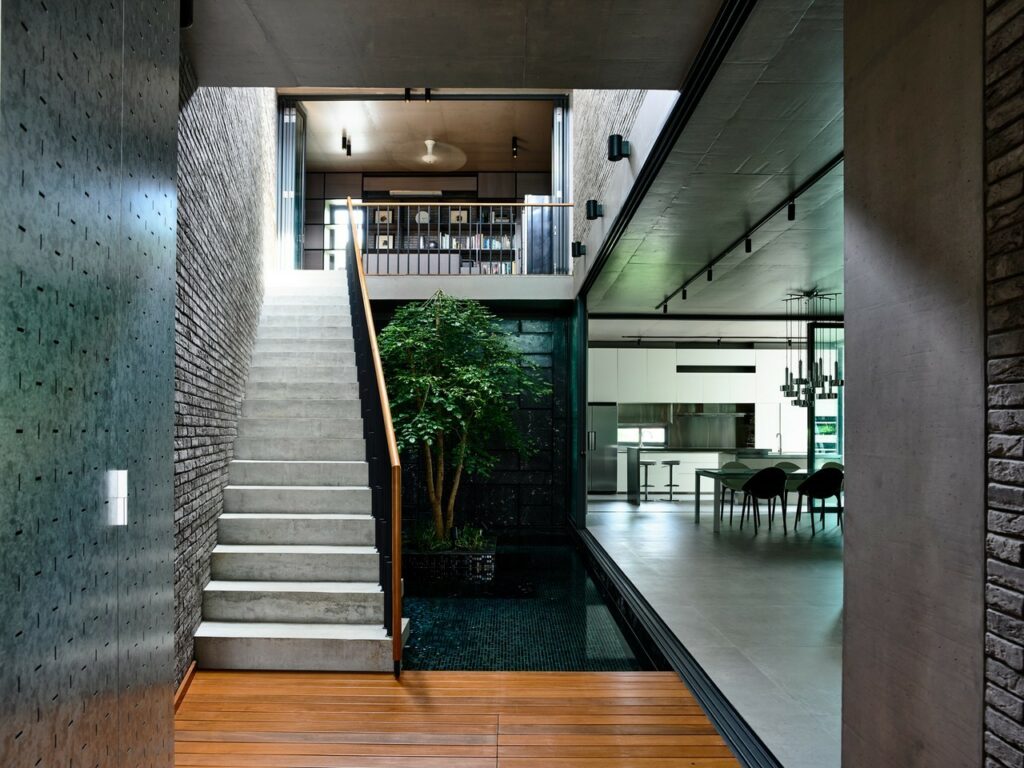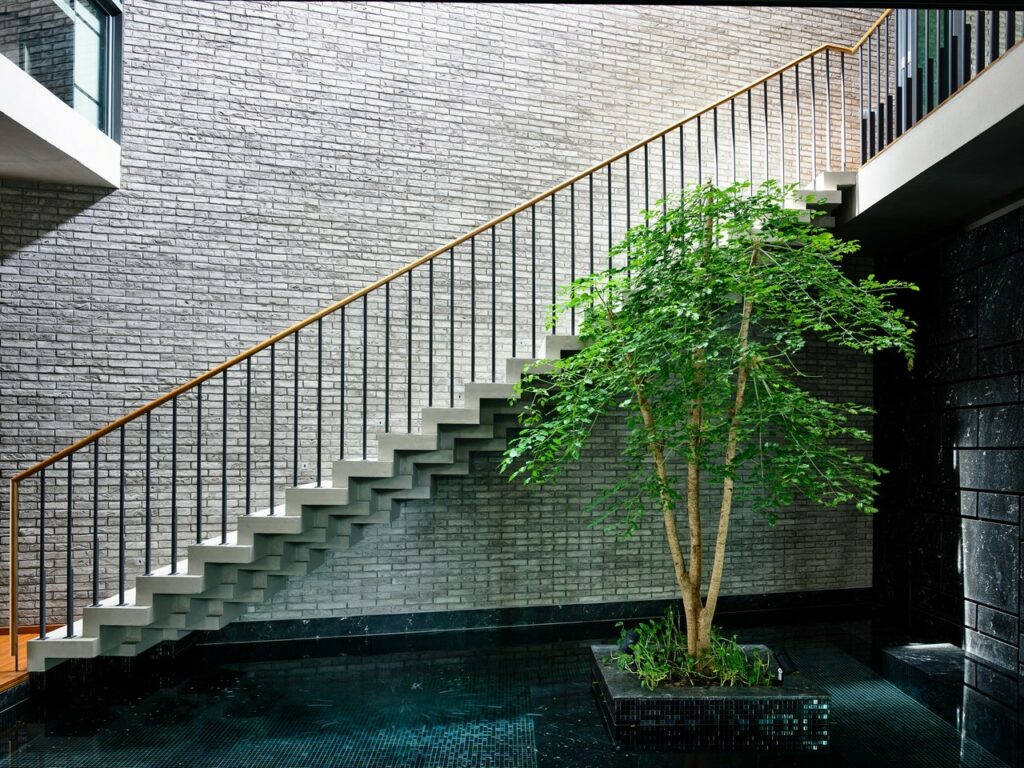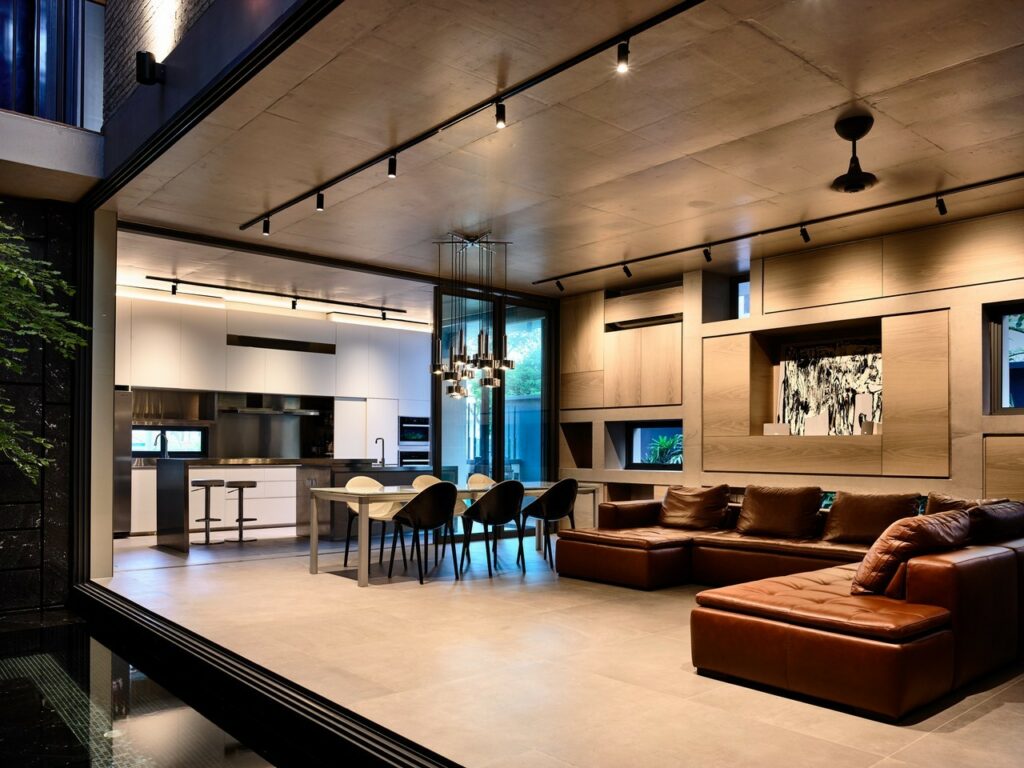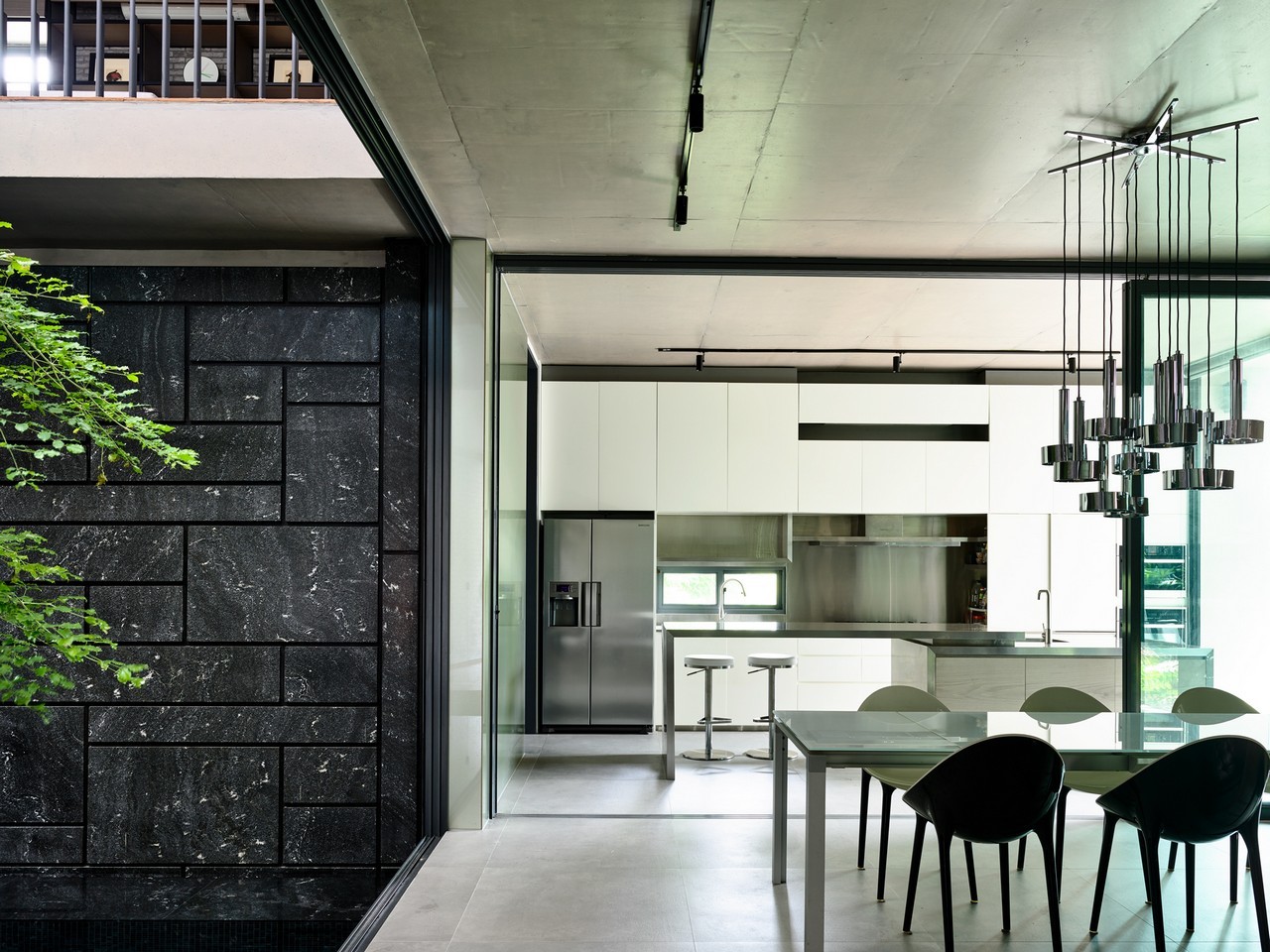 Here, you can see one of the living spaces with a comfy couch for lounging around while the kitchen and dining area is located here as well. The space is open plan and decked out in modern finery that looks minimalist. Above the dining table, a futuristic-looking light fixture adds some interest to the plain area while the kitchen is outfitted with white and steel units to supply everything a family needs for a good meal.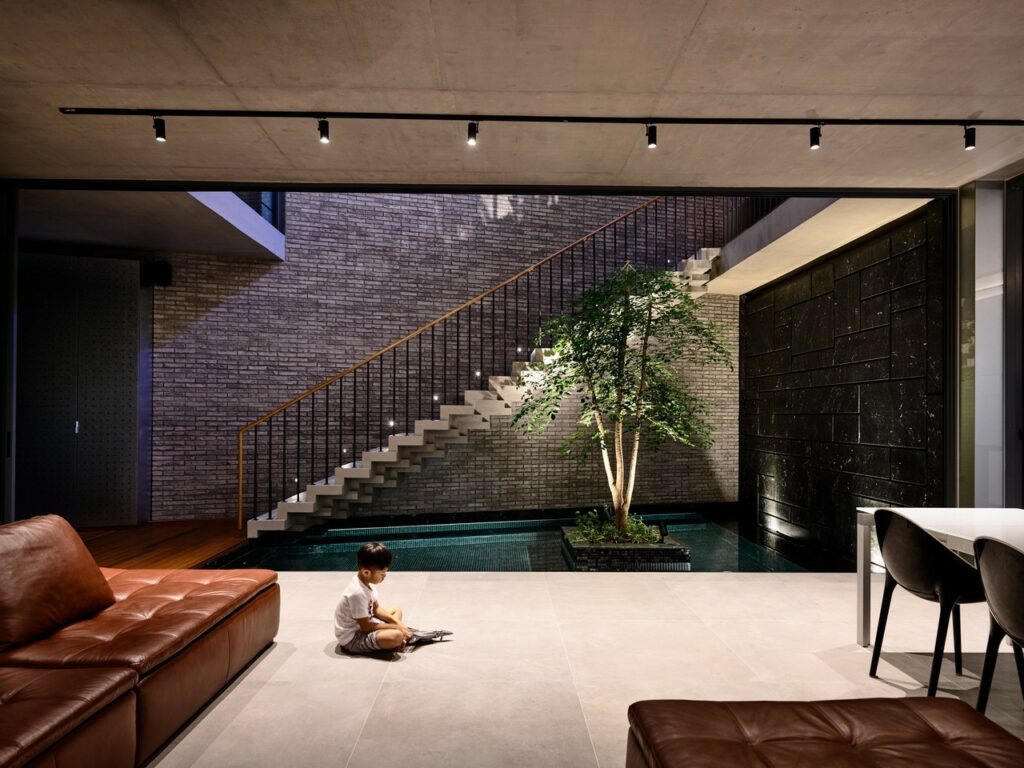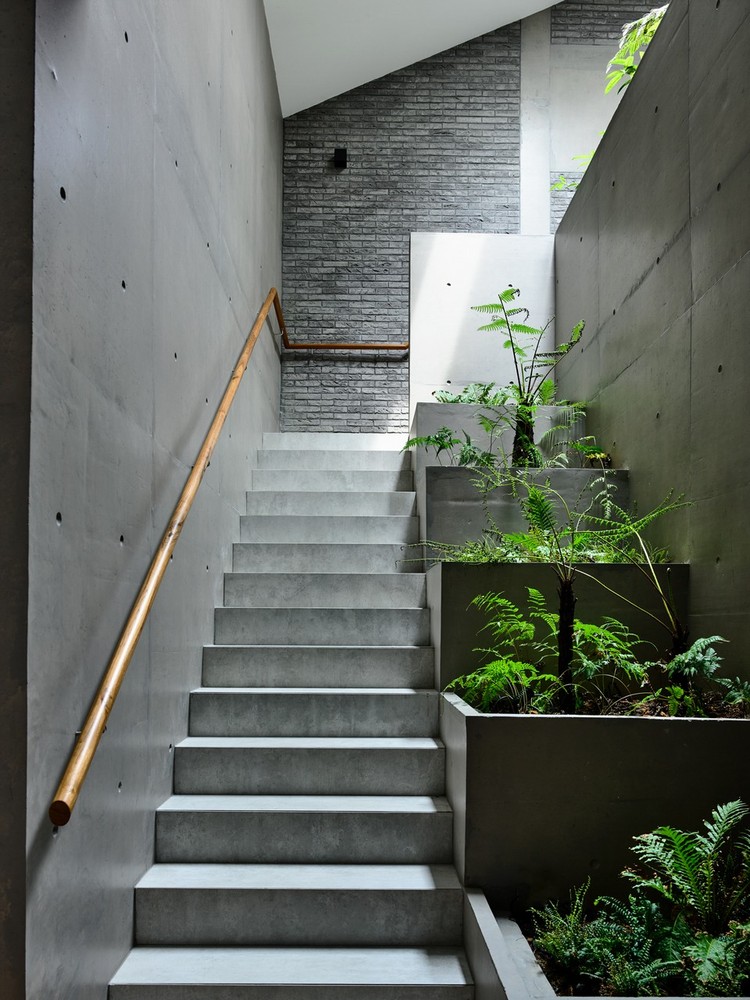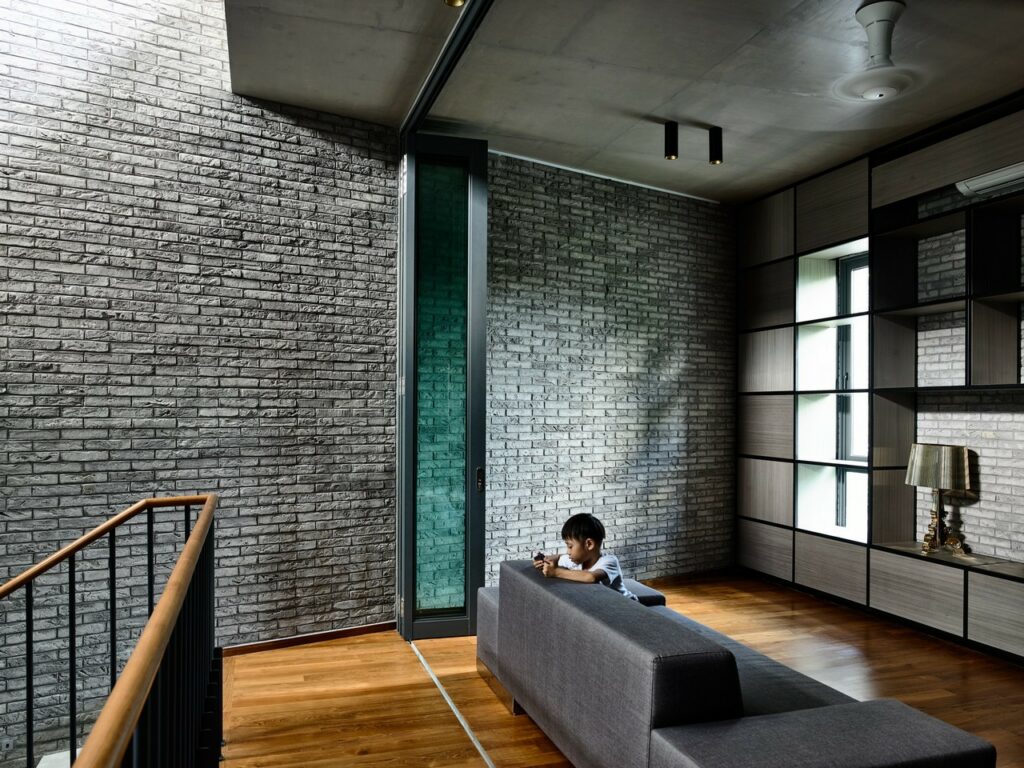 To the side, a sculptural staircase cantilevers from the wall which rises above the small pool and a growing tree to lead up into the second living area there. Here, it is dressed stylishly in clean lines and a simple palette of neutral colours. Another staircase leads up with a stepped planter on the side that illuminates from the lights above.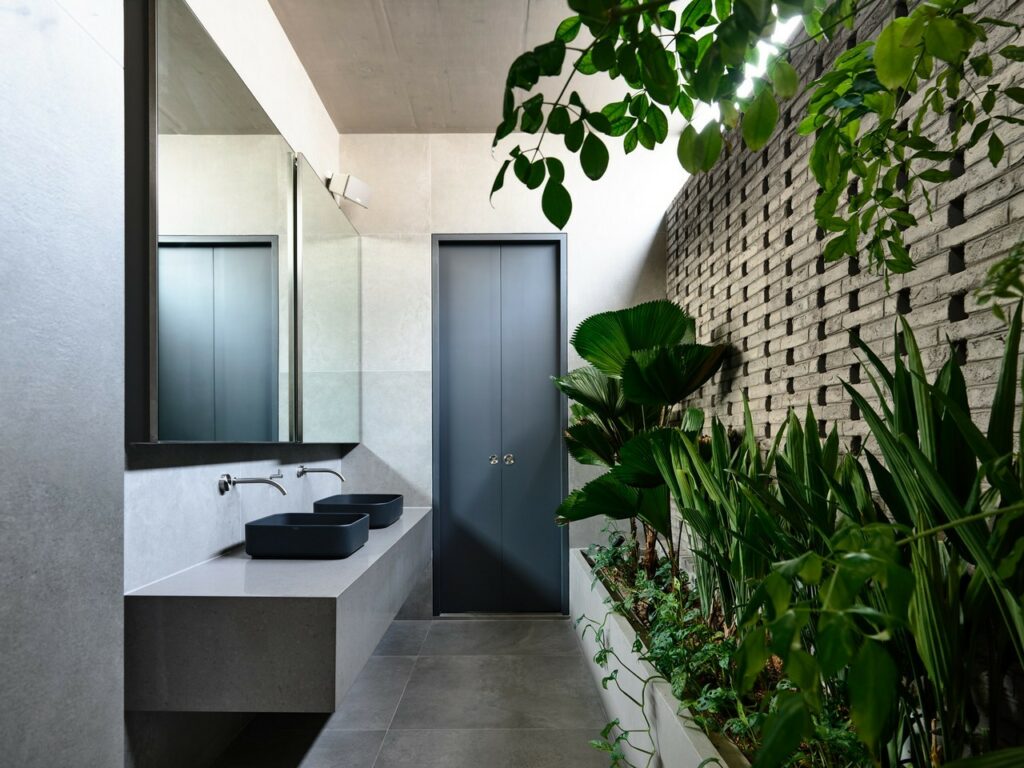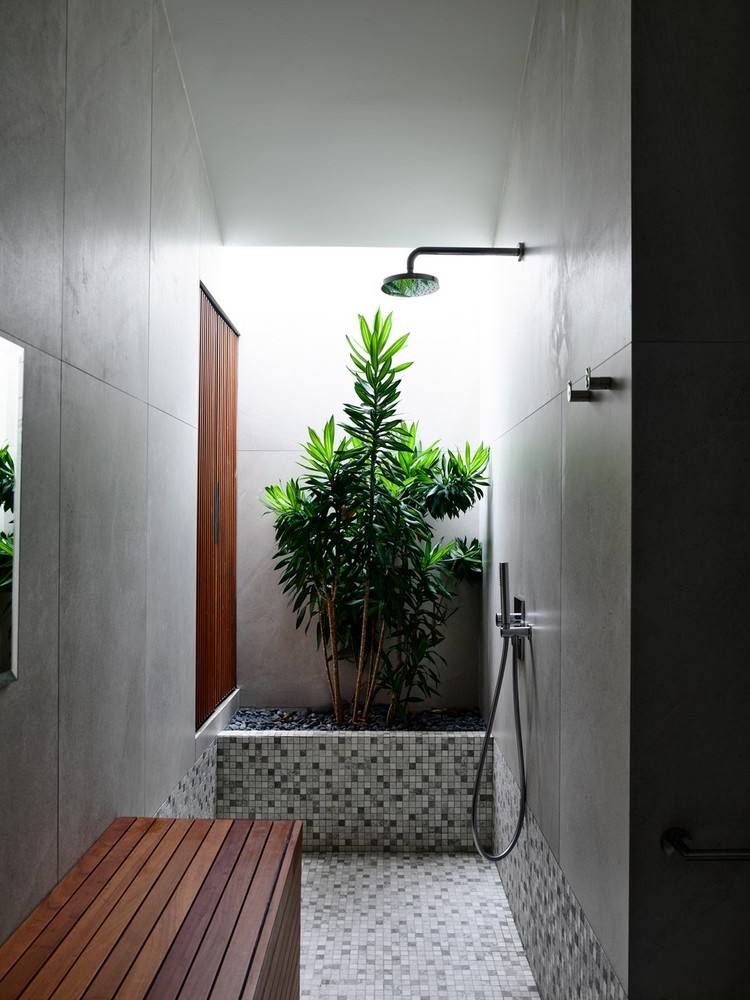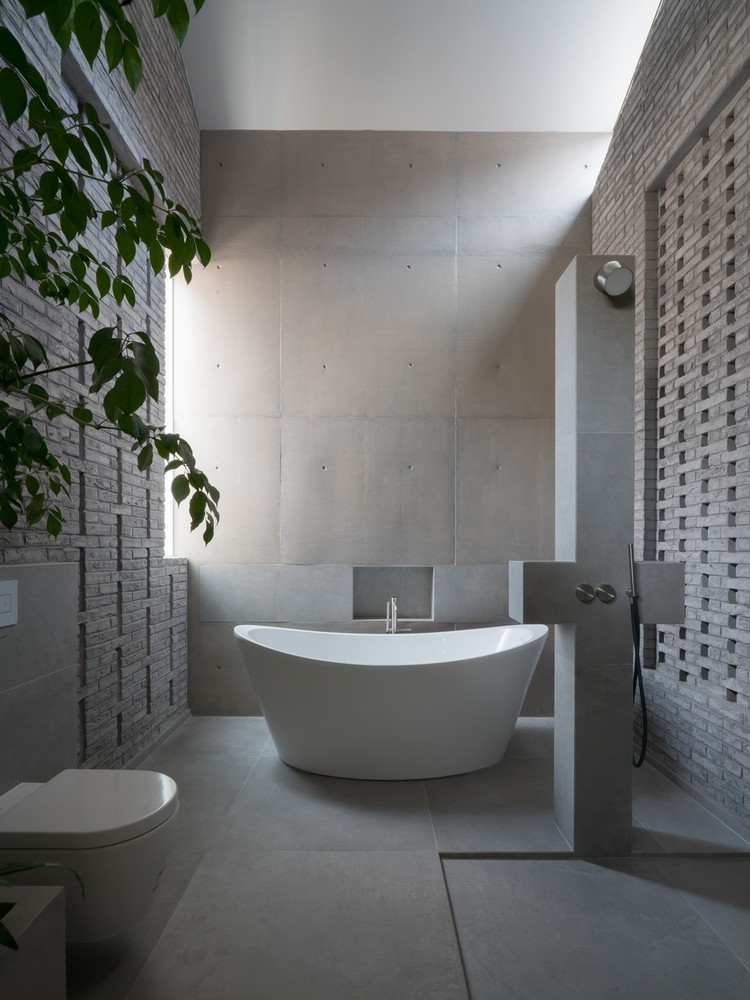 The private areas such as the bedroom and bathroom are located here and they are decorated in off-form concrete and grey face brick, a theme that is prevalent throughout the whole house. There are openings through the brick walls that allows ventilation through but keeps it secure from prying eyes. In contrast to the grey scheme, planting areas in the bathroom means that the atmosphere is kept fresh and lively.
All images are taken from Hyla Architects' website unless otherwise stated.