Having open spaces in a house is very important as it allows air and light to circulate, ensuring that the home remains airy and bright.
For this townhouse that was built in the 1950s, a lack of open spaces was one of its biggest drawbacks and the only space that was left uncovered is the garage in the front yard.
Known as Quatá House, it's located in Brazil and Canoa Arquitetura managed to transform it into a beautiful, spacious looking home.
Project: Quatá House
Designer: Canoa Arquitetura
Location: Brazil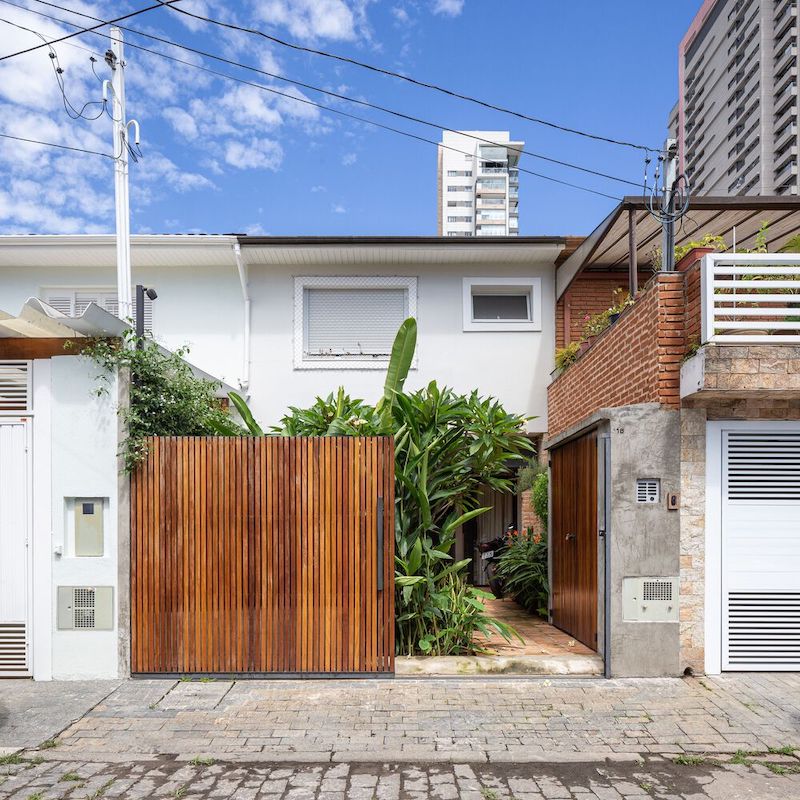 Exterior Area: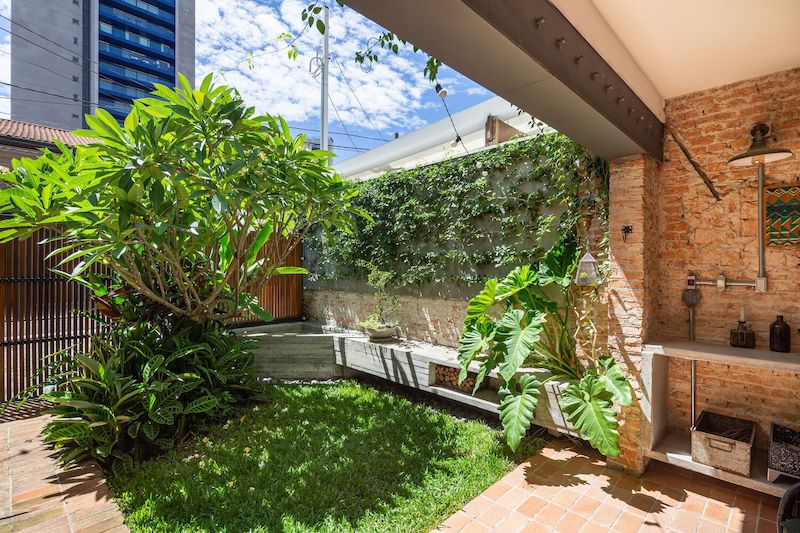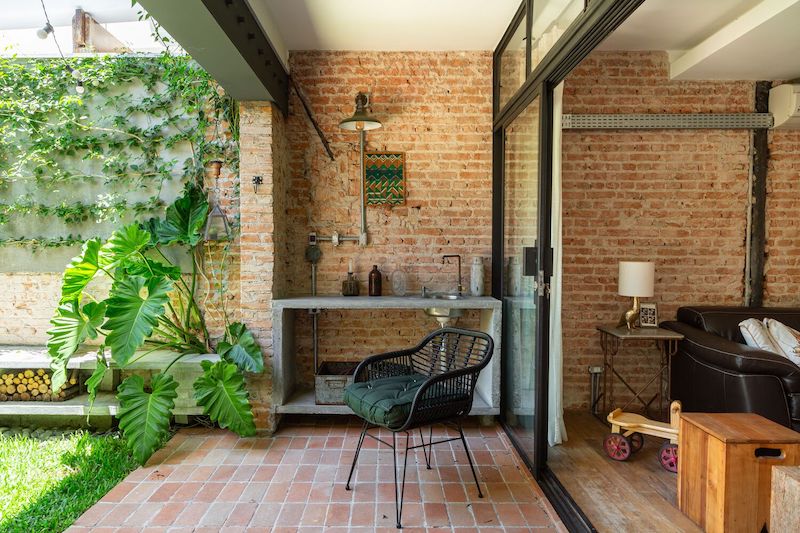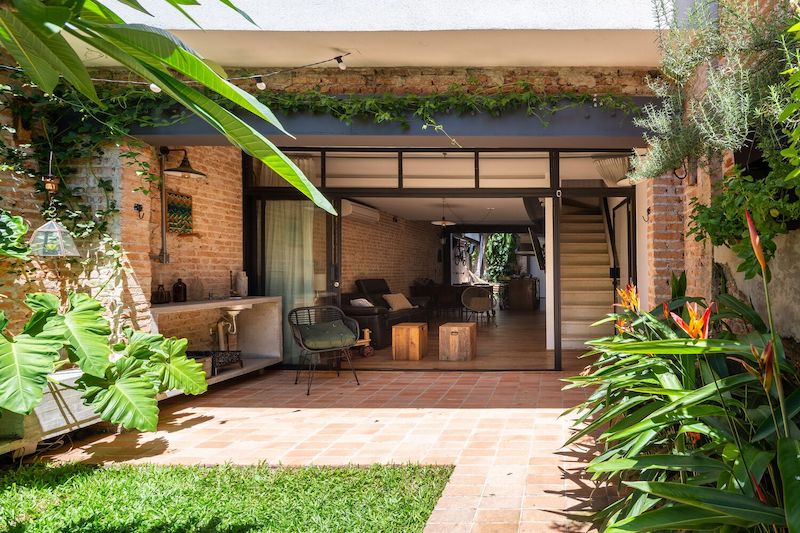 In order to transform the house, the architects decided to create a garden despite the limited real estate. This garden opens up the area and establishes a new relationship with the neighbourhood.
A large sliding gate is placed at the sidewalk, enabling the garden to resemble a small plaza. The facade was demolished and steel plates were used to ensure the home is structurally sound.
Frames using thin folded steel allow sliding doors to be included where necessary, opening up the previously enclosed home.
Interior Area: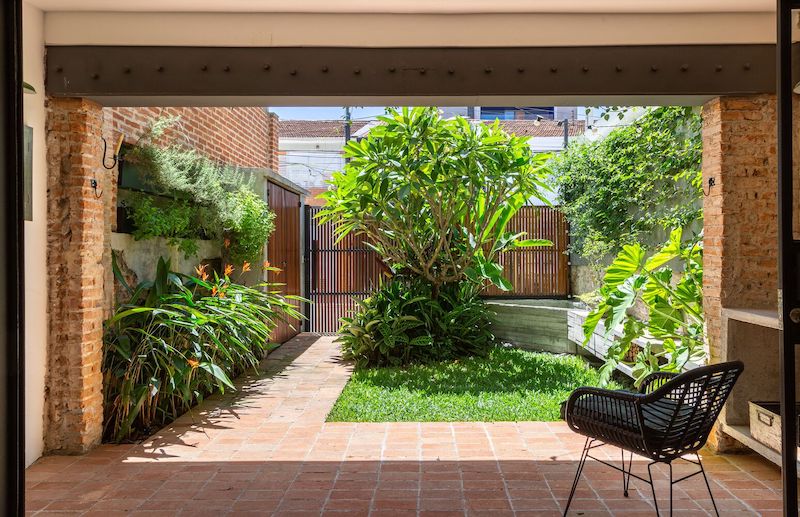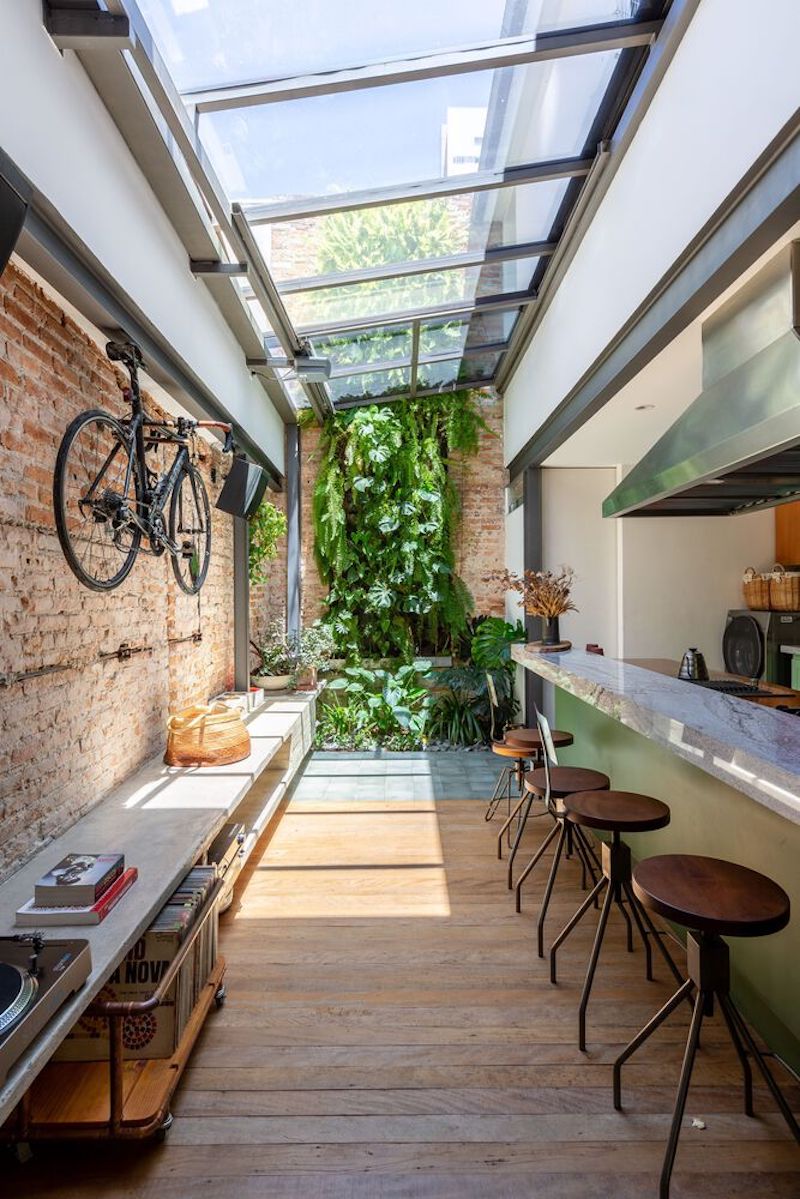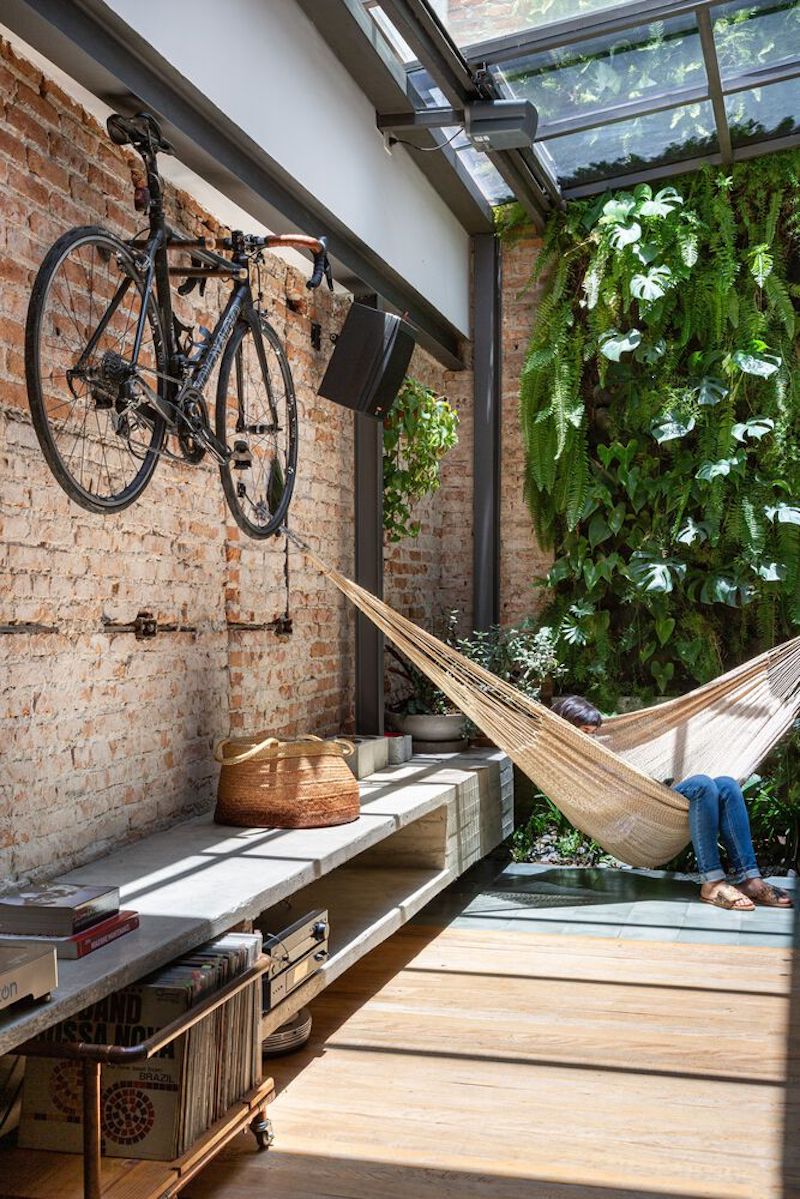 As the house is rather narrow and long, it is rather difficult for the spaces inside to be fully utilised.
However, the design team rebalanced the distribution of the spaces by adding a new verandah to the living room which allows a more natural transition between the garden and the house's interiors.
In addition, this verandah enables the residents to enjoy al-fresco dining while admiring the garden's views.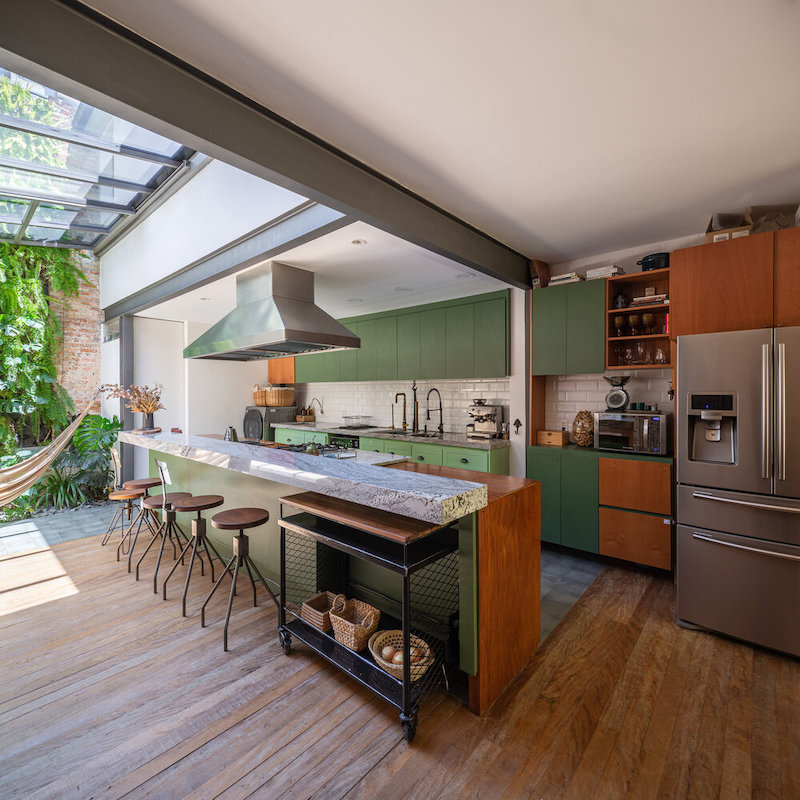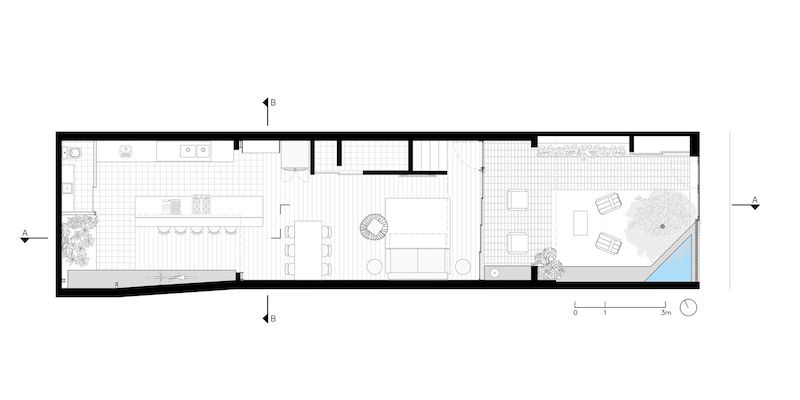 To maximise the garden's usefulness, a small pond, garden bench and dining counter was added to the verandah.
At the back of the house, similar new elements were added under the original glass roof so the owners can relax and enjoy the outdoors.
Overall, the house has a rather rustic farmhouse interior decor with exposed bricks and concrete elements used for the walls and floors with lots of greenery to soften the look.
All images are taken from Canoa Arquitetura unless otherwise stated.
Interested for more amazing house designs? Check out our collection of house design articles now.