Maison Mansardee House By 85 Design is located in Vietnam and is created as a retirement home for two senior citizens who are working in Europe. The architect has chosen the location at the foot of Son Tra Mountain, Da Nang. The owners, who are a couple, want the house to be built first but they will have to wait for several years before they can retire permanently to Vietnam.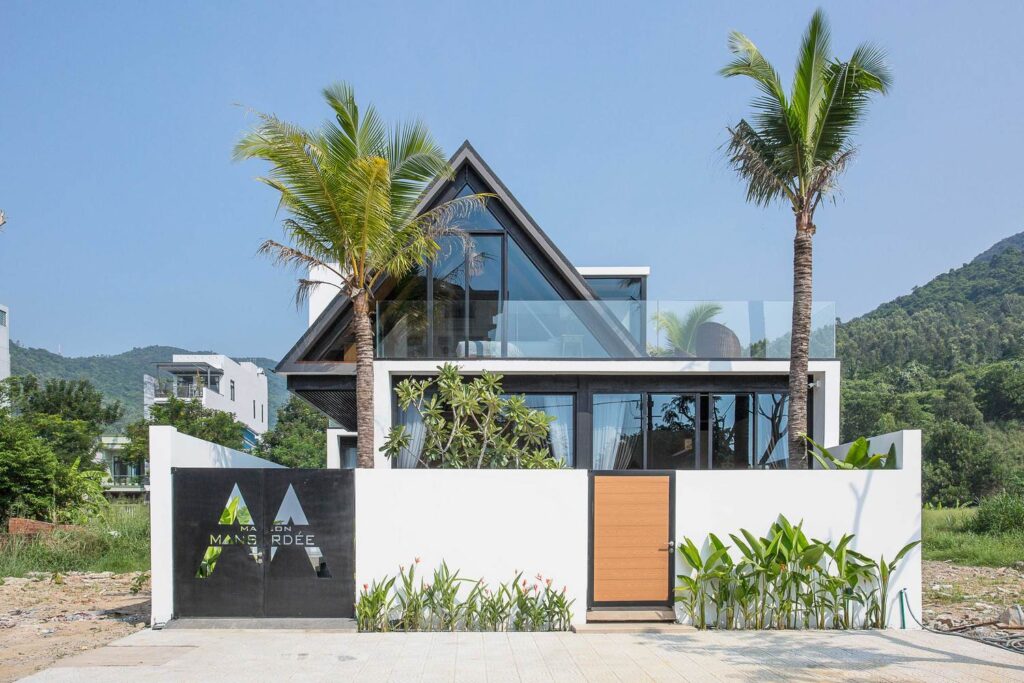 Front House: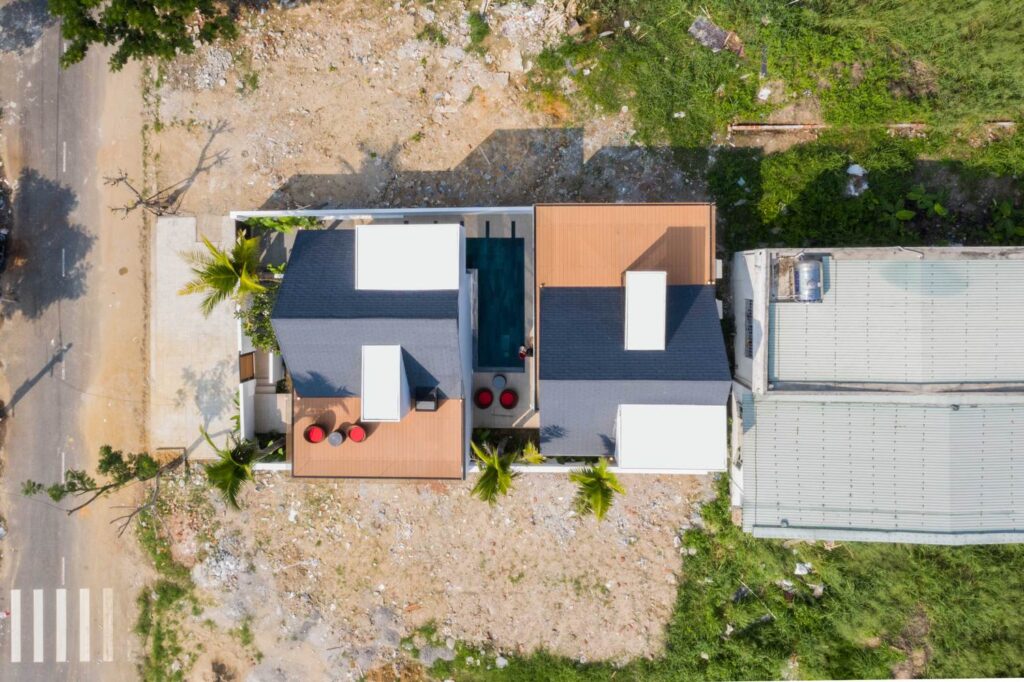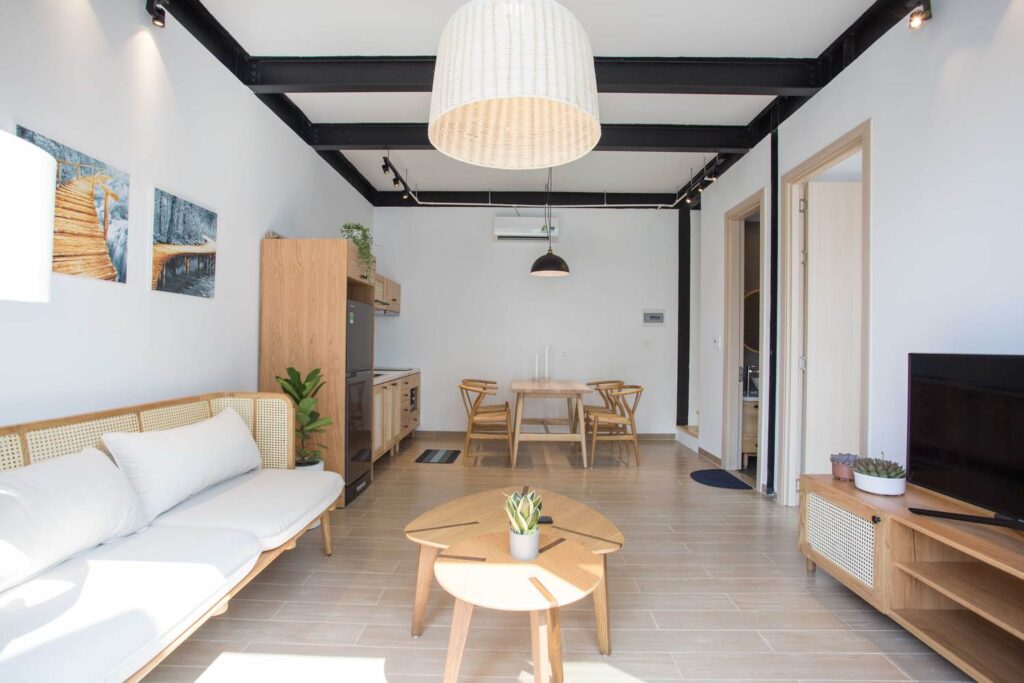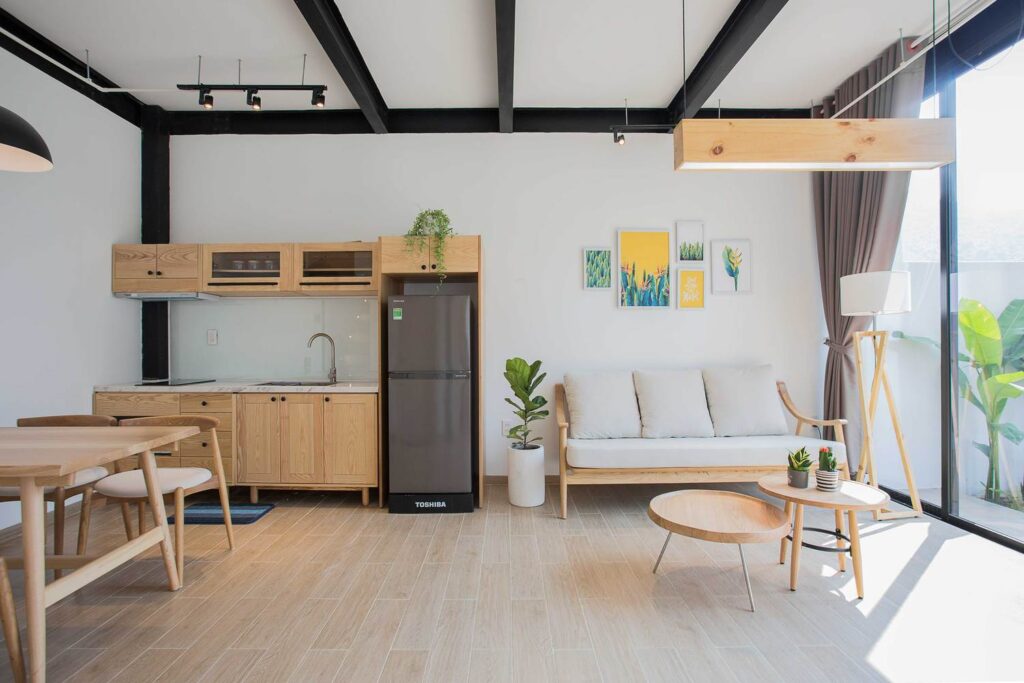 Hence, 85 Design decided to build two separate small houses in the 180 sq. metres of land. They came up with this idea so that when the couple came over to visit, they would be able to stay in their own home and have another one rented out. That way, the entire area would not be deserted when they left Vietnam and they could also earn a small income from renting out the second house. Essentially, both houses are mirrors of each other.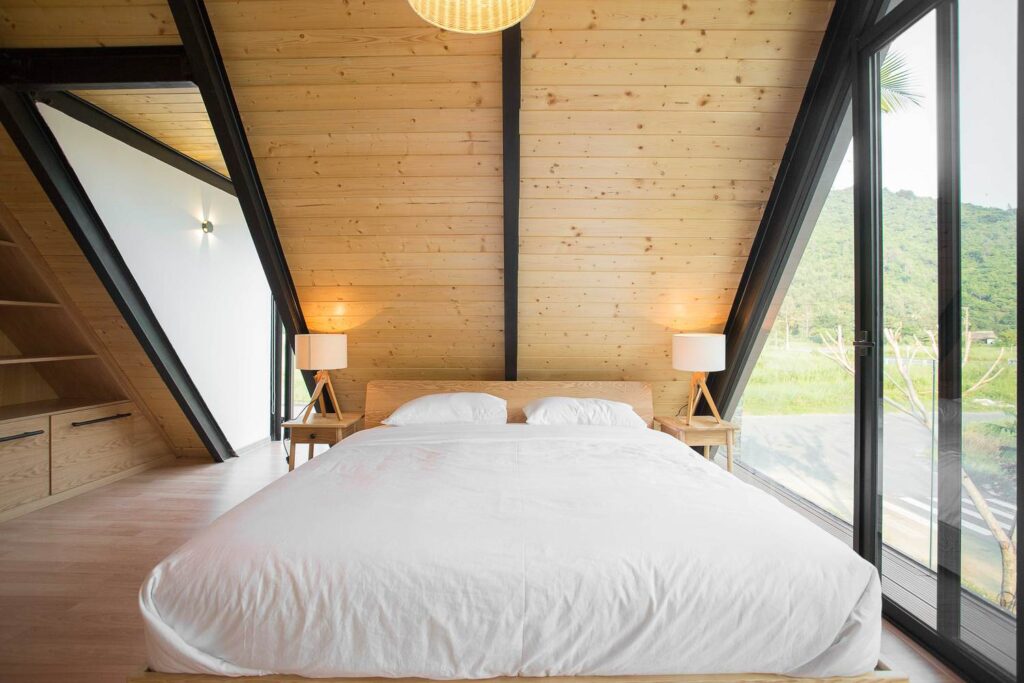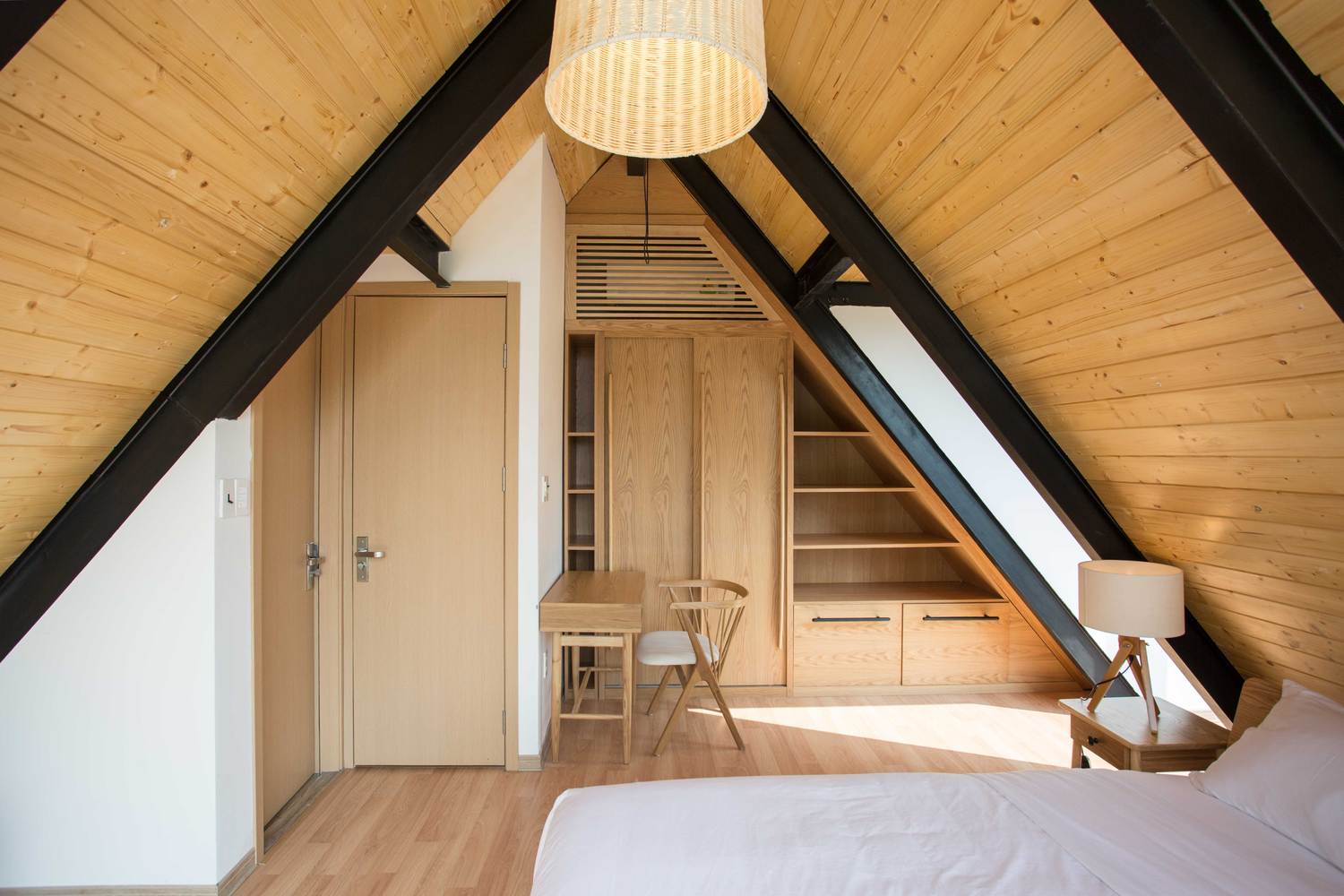 The land was divided into two, where one house would be located at the front and one in the back. But looking from the front, you would never guess that there were two self-contained units in one area. The rented area would be located at the front and contains two bedrooms, a fully equipped living room and a kitchen. Meanwhile, the back of the house, which is more private, will be used by the owners when they come back to Vietnam.
Second House: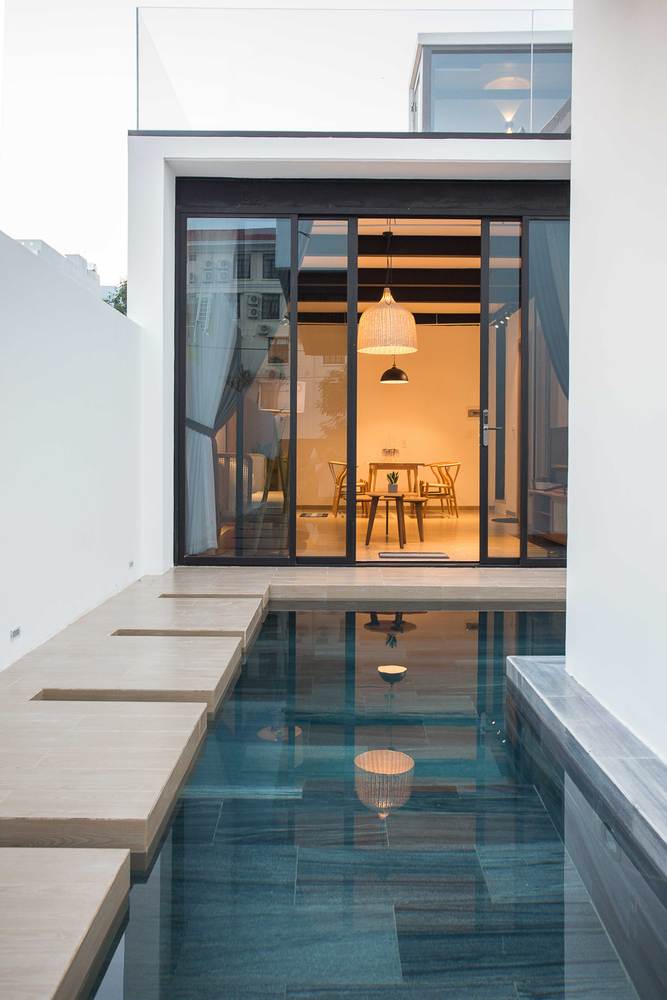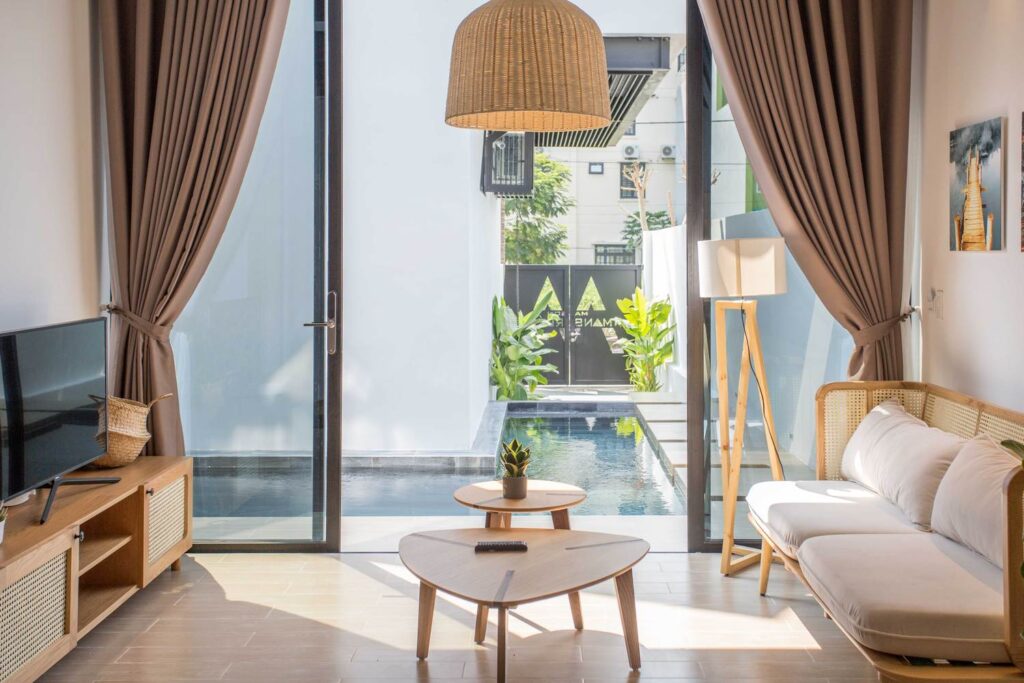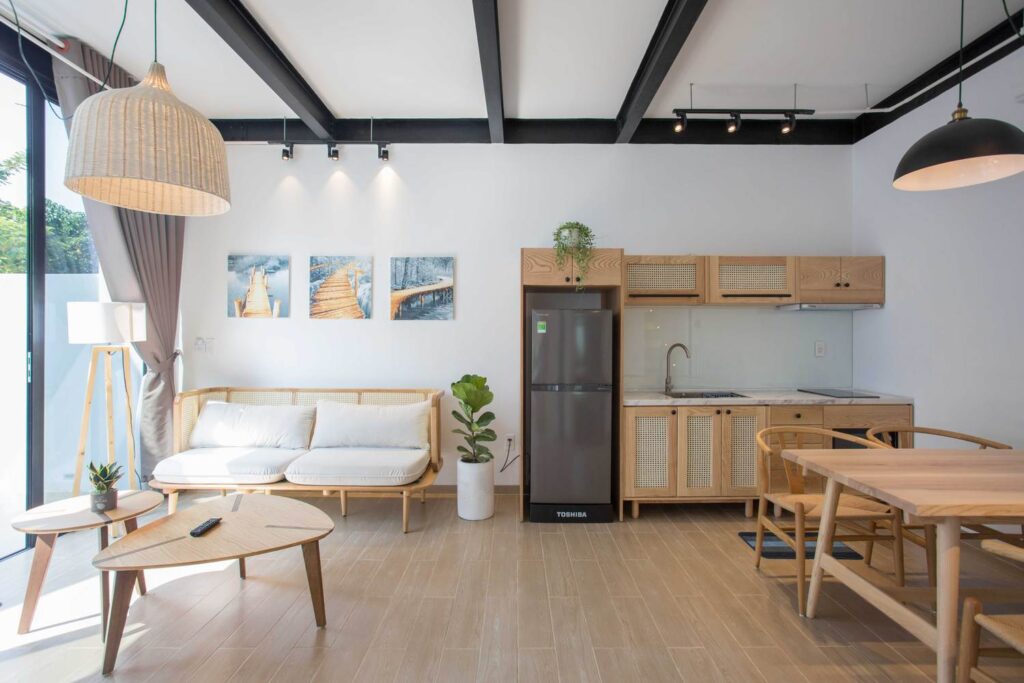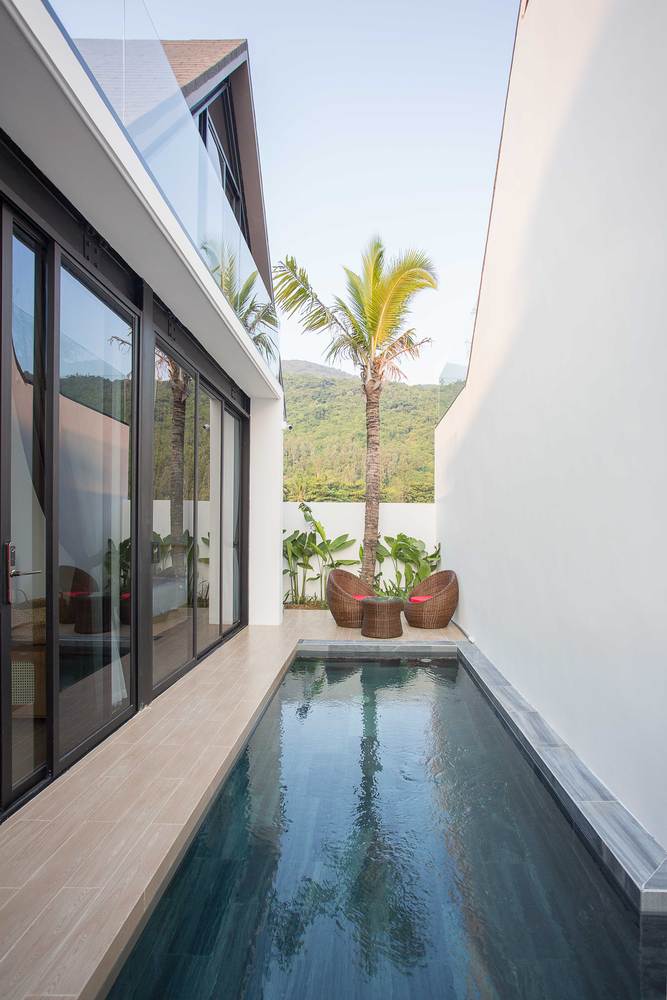 In the personal area of the owners, they preferred a more minimalist approach and the architect included a small pool so they could relax there as well. The house is mainly made from steel and has an attic bedroom, which is rare in Vietnam houses. Usually, only Vietnamese factories and coffee shops use steel in their buildings but 85 Design managed to create an airy, bright and modern home using these materials.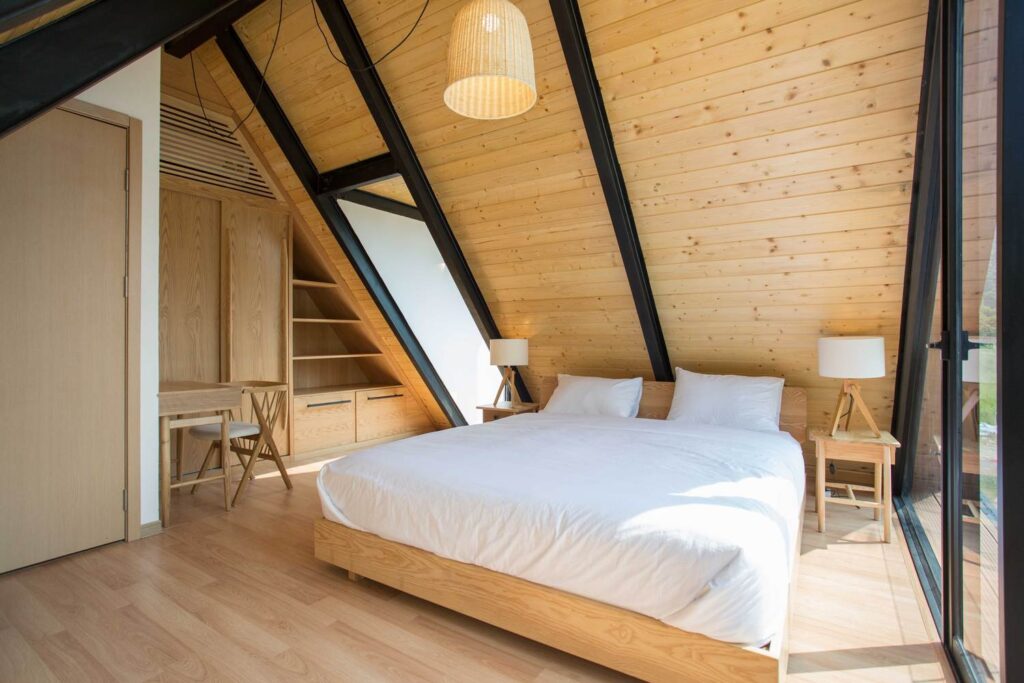 For the owners' residence, there is a spacious living room, kitchen, bedroom, and toilet on the first floor where they can entertain their own guests. The second floor, which is more private, consist of the second bedroom, a toilet and an extra space for the owners to relax and read. Both houses are connected by the pool, or can entirely remain private if they choose to do so.
All images from 85 Design's website unless otherwise stated.
Interested for more amazing house designs? Check out our collection of house design articles now.