Earthy, neutral tones are all the rage and have been for the longest time thanks to their timeless style. That's why this little house dressed up in soft tones looks so good. Although it is rather compact, it doesn't feel cramped due to the light tones and clever layout. Every inch is carefully thought out, including the facade and the garden for a warm and welcoming atmosphere.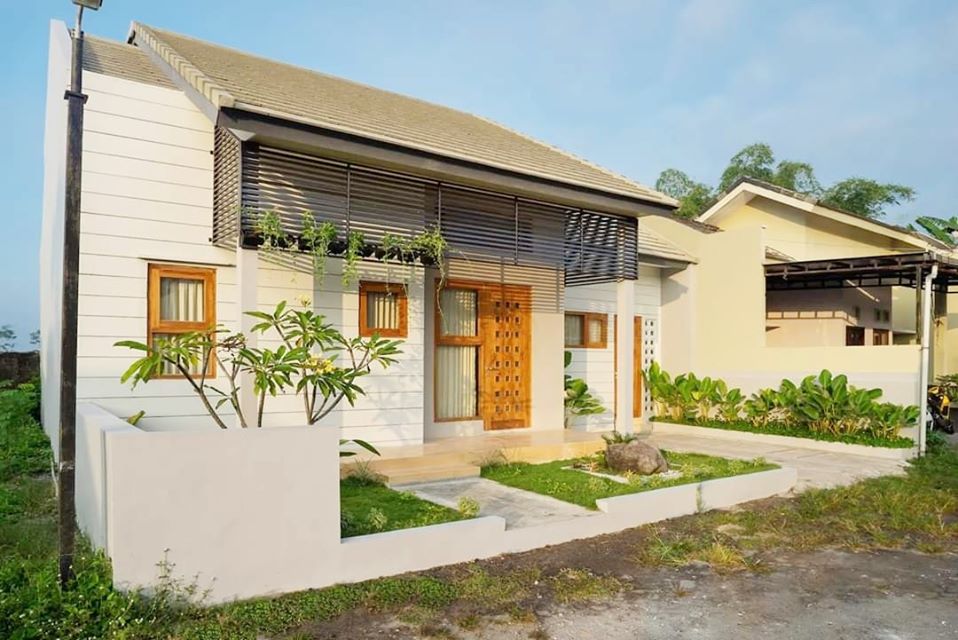 Exterior Area: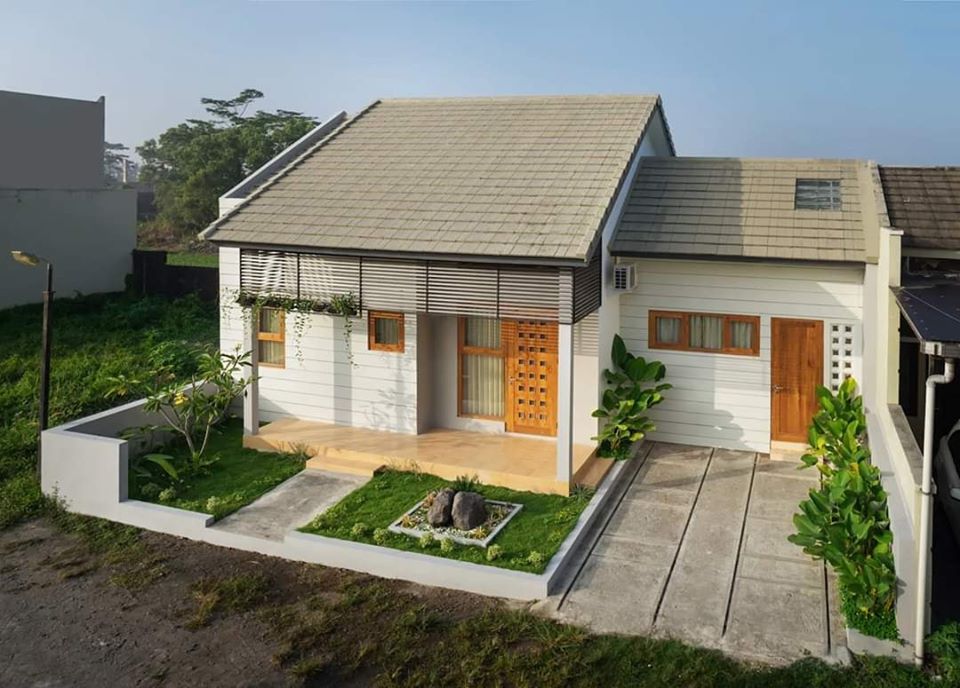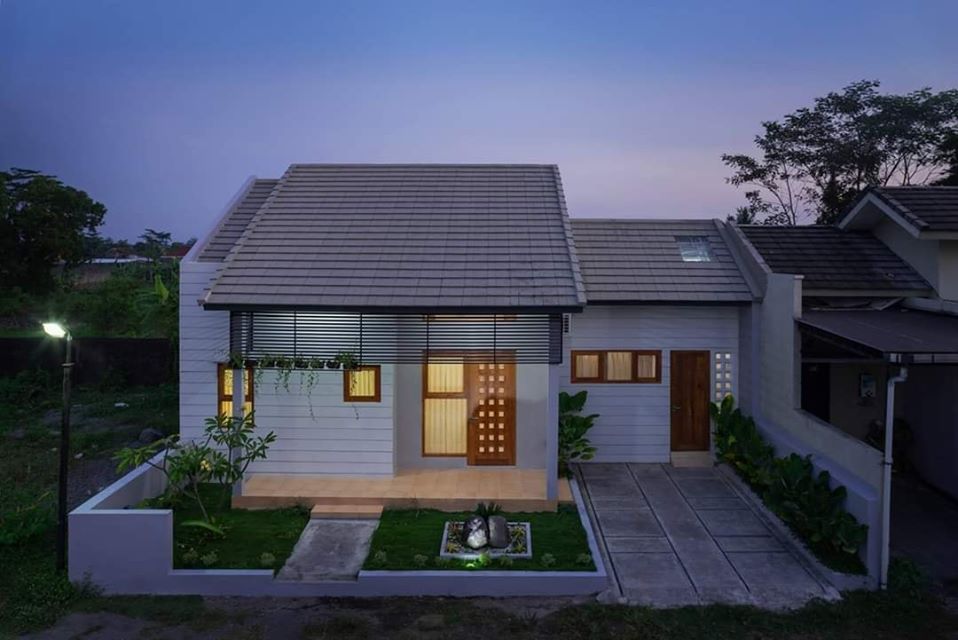 On the outside, you can see a tiny garden that's well-manicured. There are in fact two entrances to the house where one has a view of the garden and the other one is facing the driveway. The facade is a classic white and wooden style that looks very homey and neat. The roof is a soft grey colour that goes well with the rest of the facade.
Interior Area: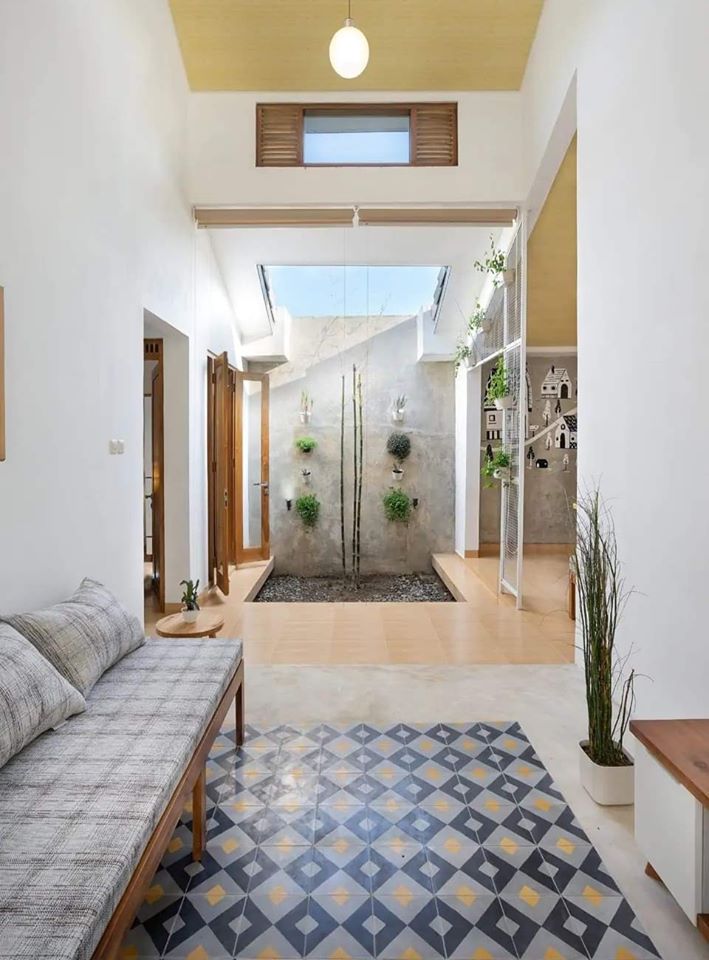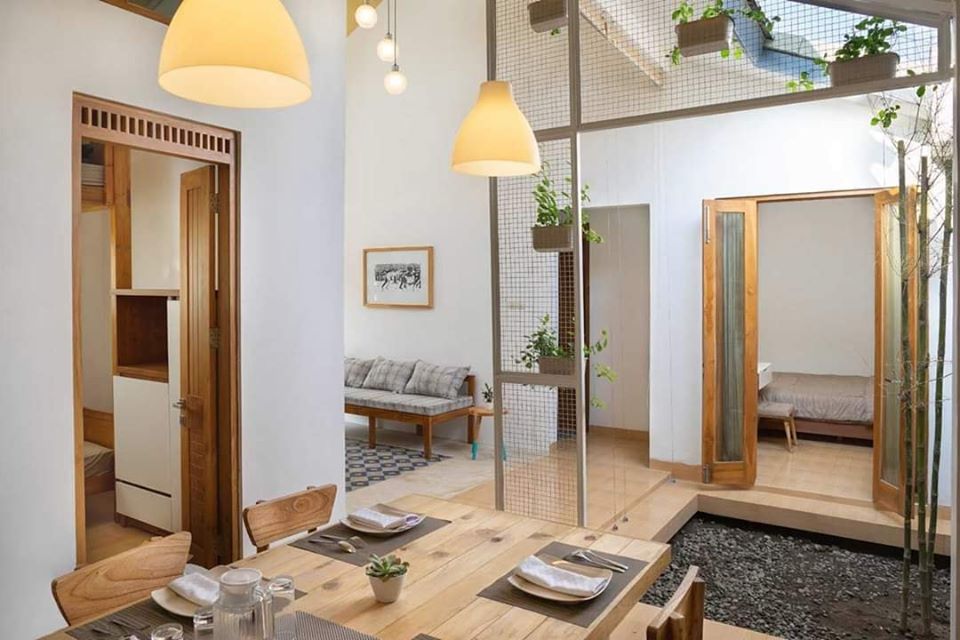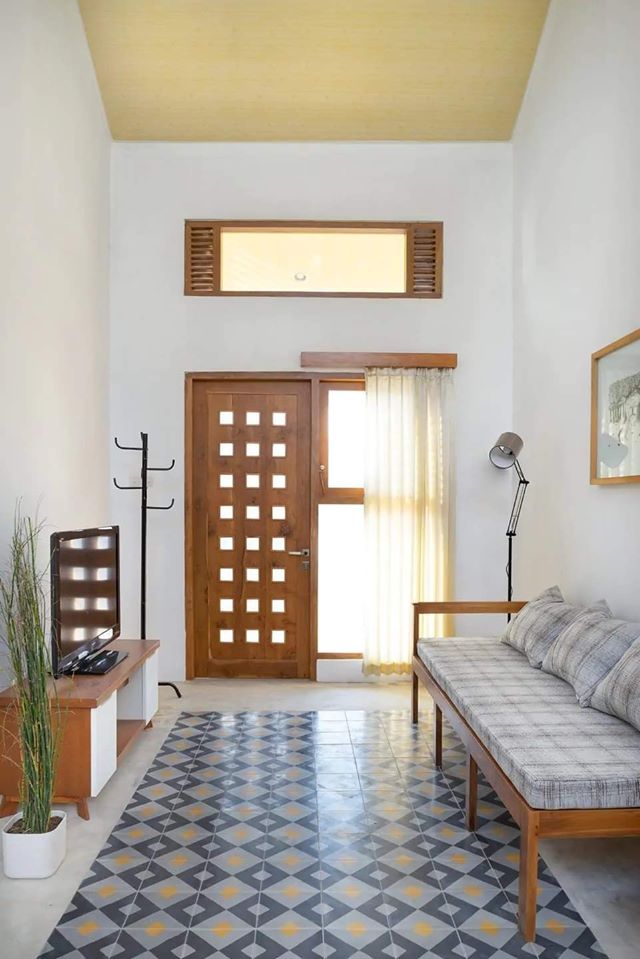 While it looks pretty ordinary from the outside, it's the inside that will take your breath away. Stepping inside the home, you can see that it is very light and bright due to the neutral palette. It has a very Muji-like style with minimalist decor and clean lines. In the living room that opens up to the kitchen, there's a tiny garden below the skylight that livens up the ambience. The quirkily tiled floor in the living room goes well with the sofa and keeps the room from being too dull.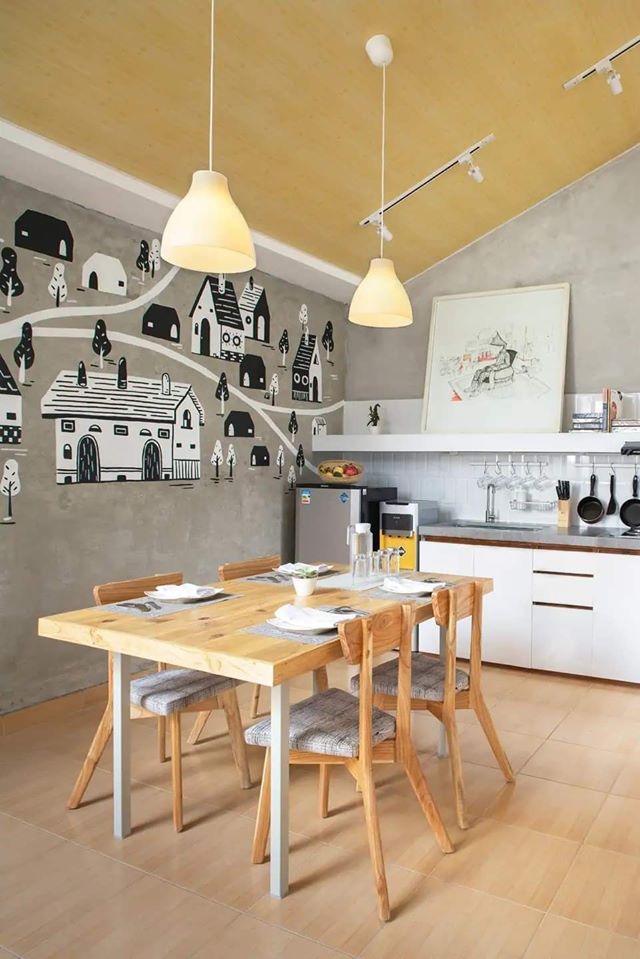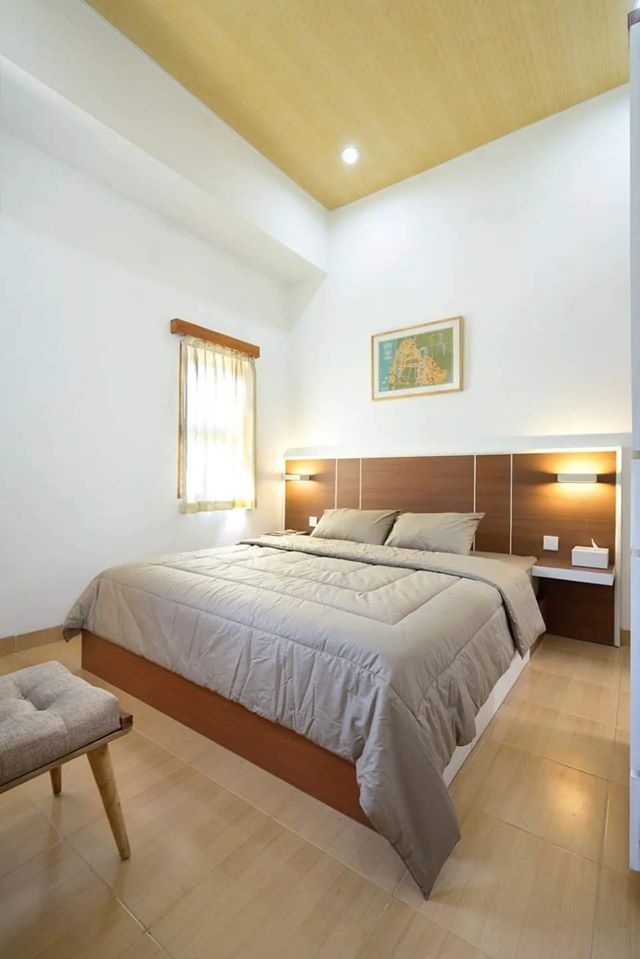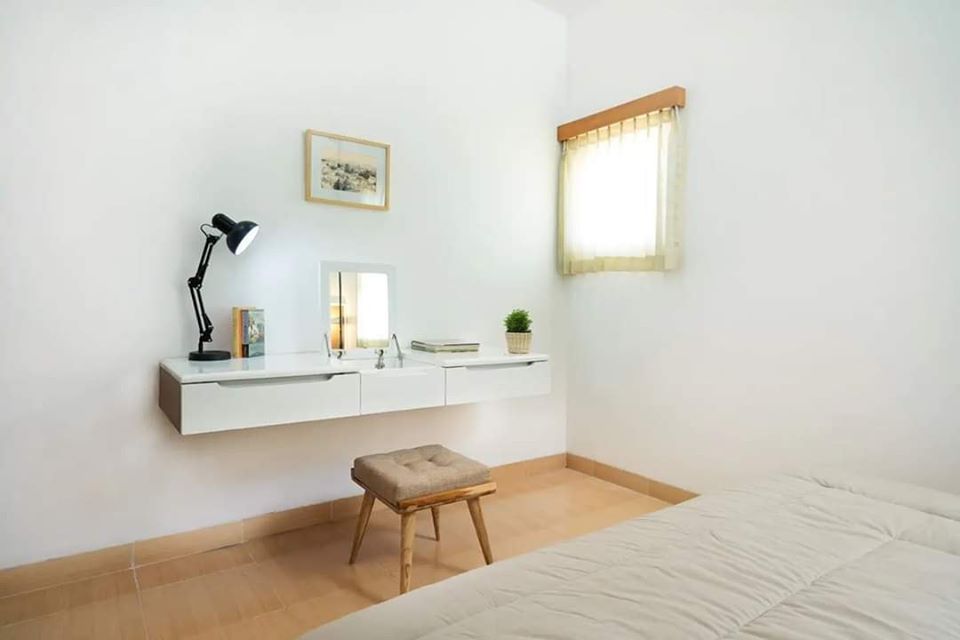 Elsewhere in the house, the same white and wooden palette that matches the facade is used to create a cohesive style. Delicate potted plants can be found all over the house for a natural feel. The bedrooms are neatly decorated with earthy and grey tones that complement the main style. Little decorative touches such as wall art, murals and stylish lighting keep the house from looking too boring.
All images taken from Home Deco Malaysia unless otherwise stated.