Located at the outskirts of Mexico, Ciruelo 7 House is designed by Warm Architects with 155 square meters built-up. This residential house consists of 3 different levels featuring living room, kitchen, dining area, backyard patio and more.
Project: Ciruelo 7 House
Architect: Warm Architects
Location: Mexico
Exterior Area: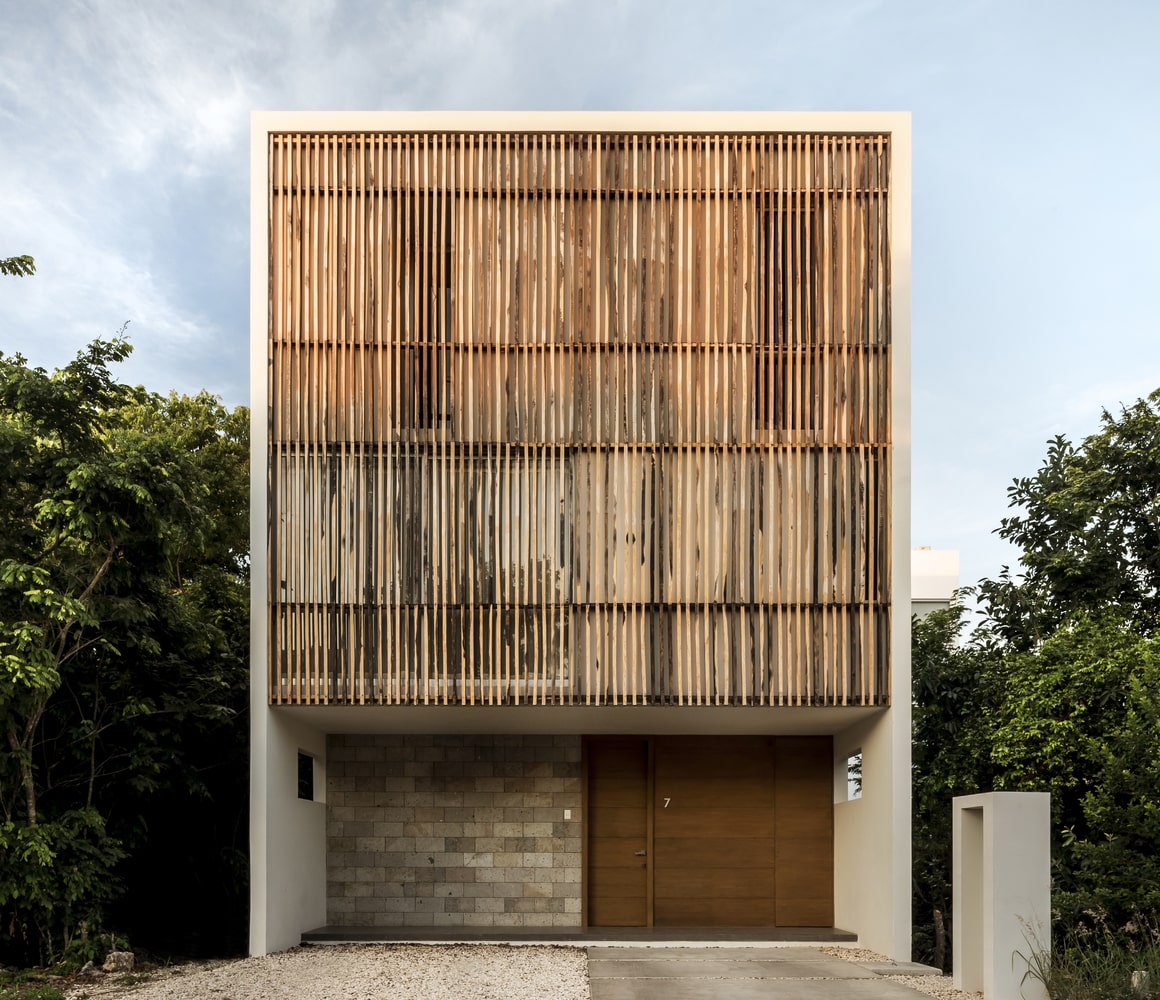 From the outside, the main facade is made of tropical wood which contrasts the concrete material of the building. Moreover, privacy can be ensured for the occupants while keeping the house ventilated with these vertical wood screen placement.
Interior Area: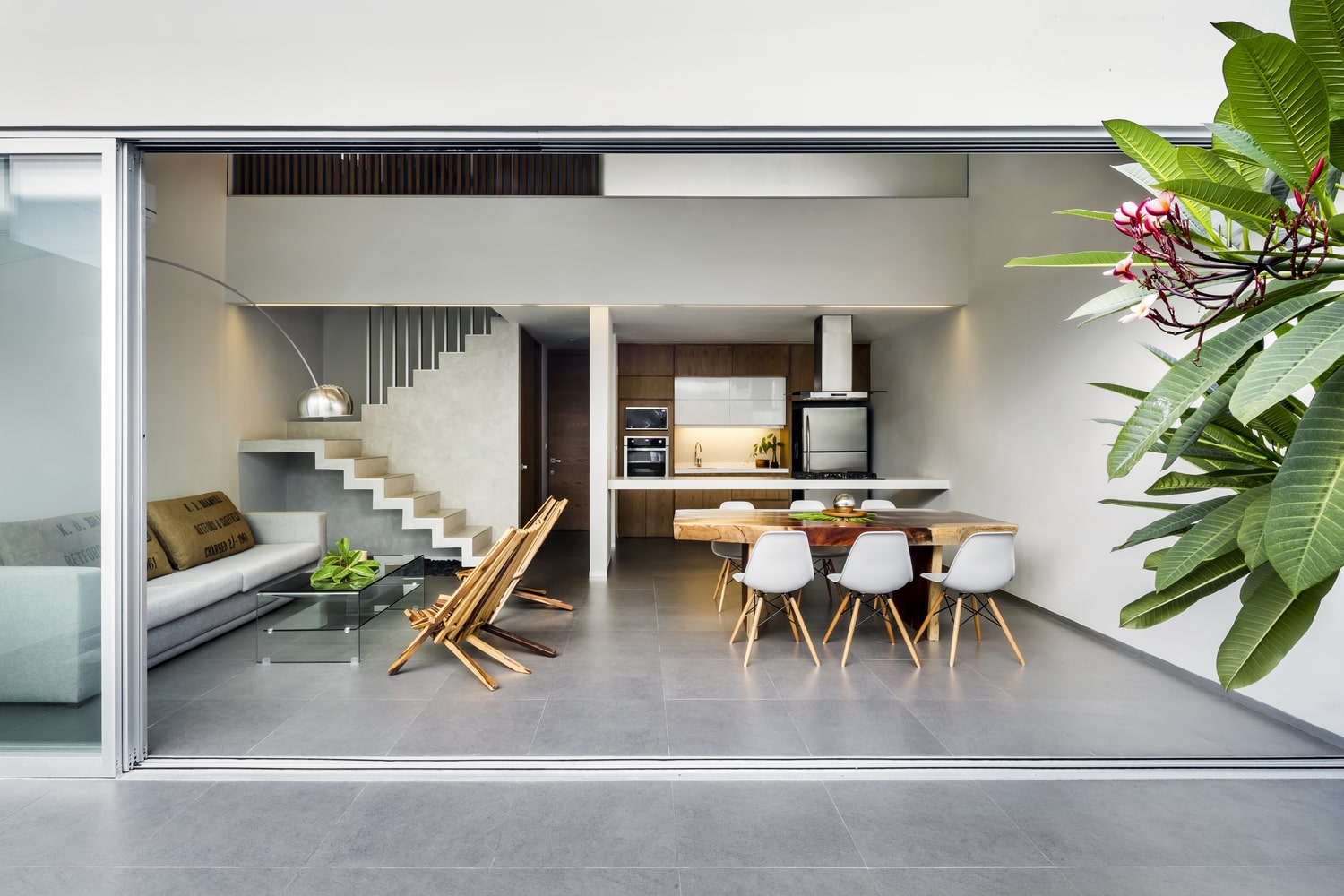 The interiors are beautiful designed to ensure an open concept throughout its common areas. Moreover, the furnishings are kept minimal to avoid cluttering the house.
Beautiful yet minimalist backyard patio with nature elements. The dining area can be transformed into semi-outdoor seamlessly with the opening of large sliding doors.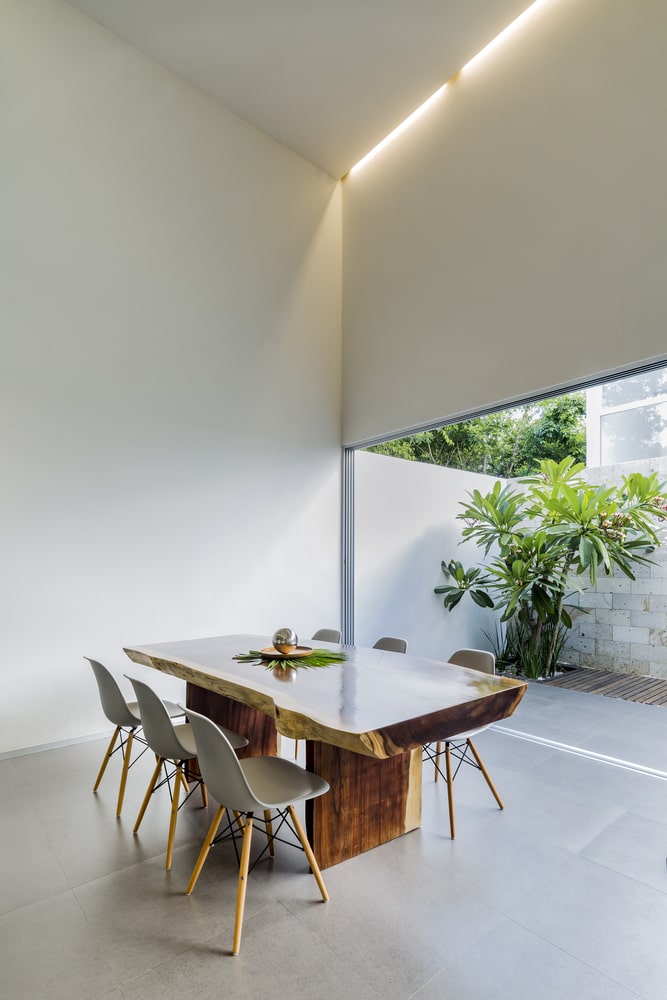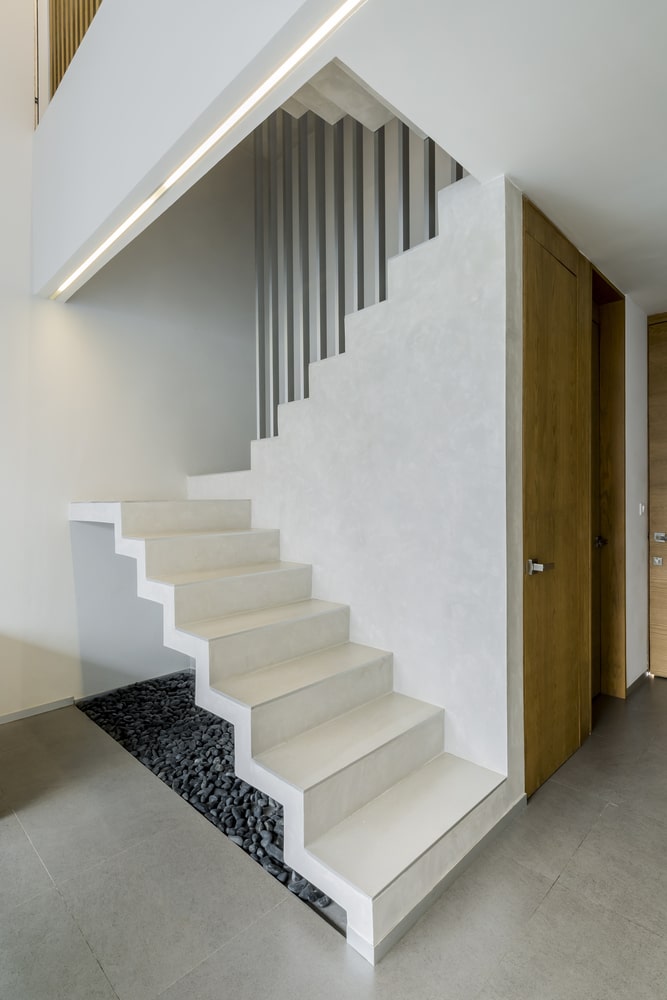 Double height ceiling at the living area and dining area to provide a cooling effect inside the house while reducing the usage of energy. In addition, minimalist floating staircase with clean lines connects the ground floor to upper level.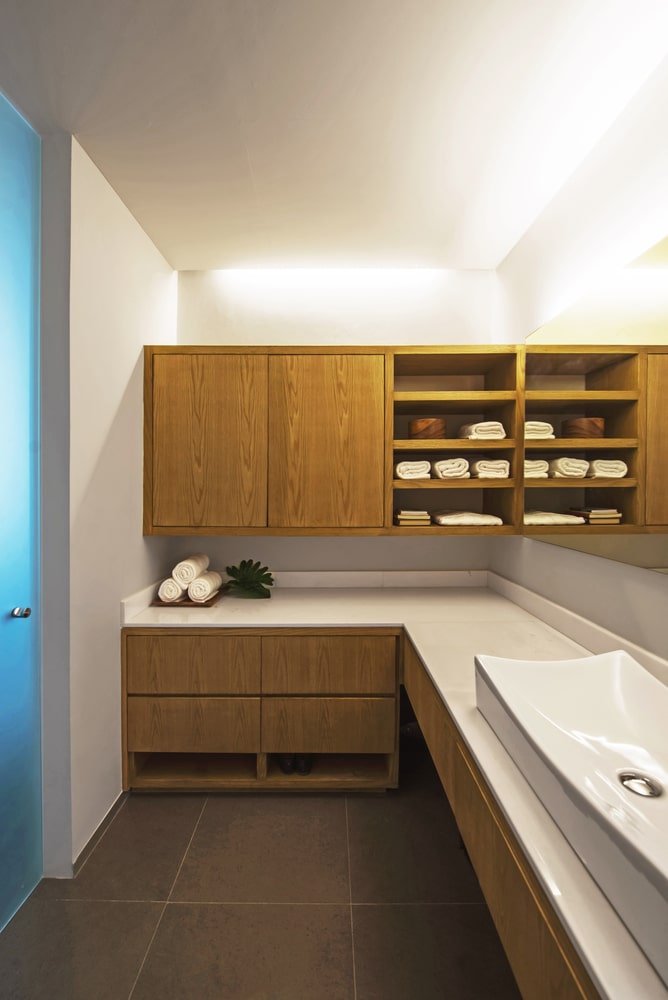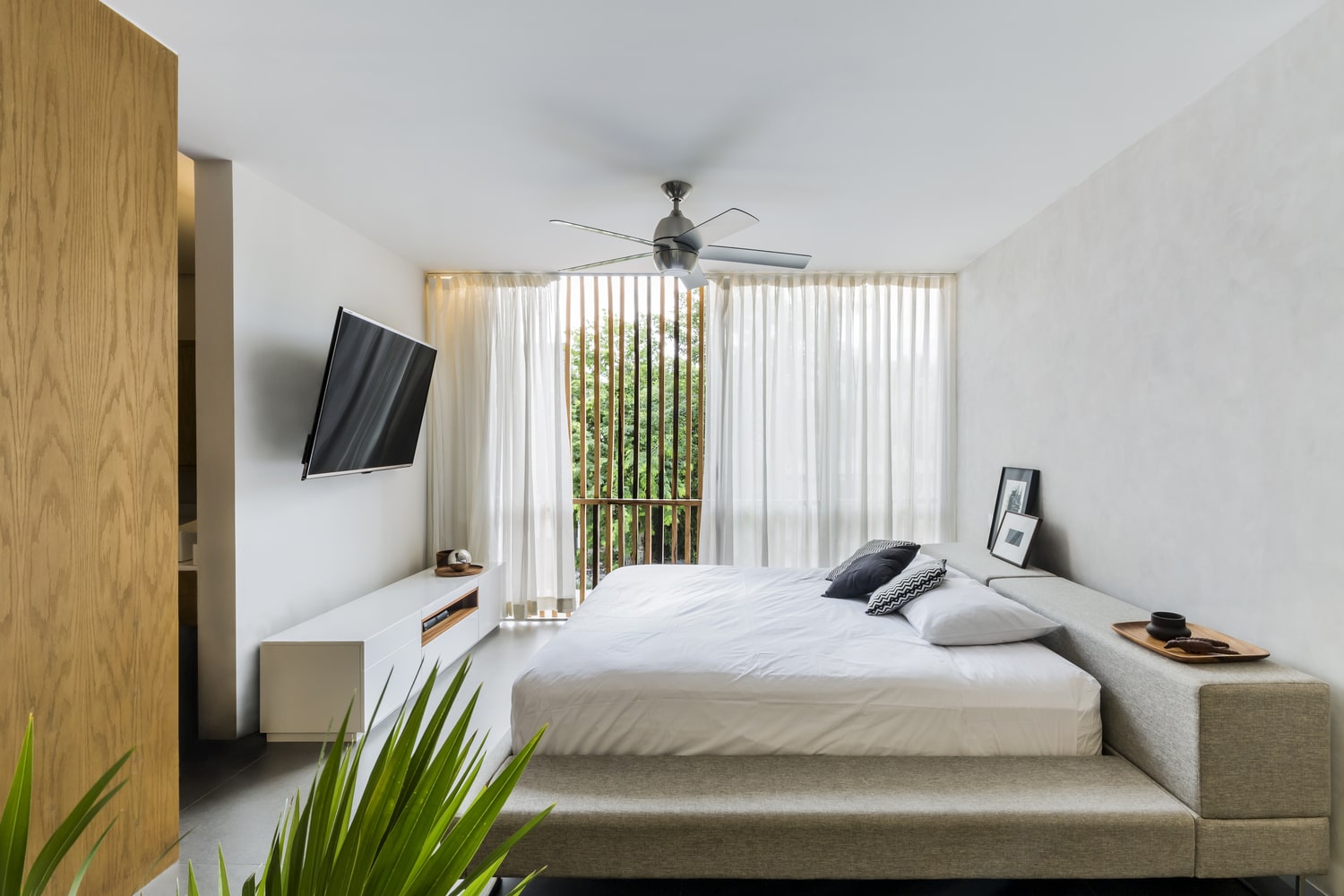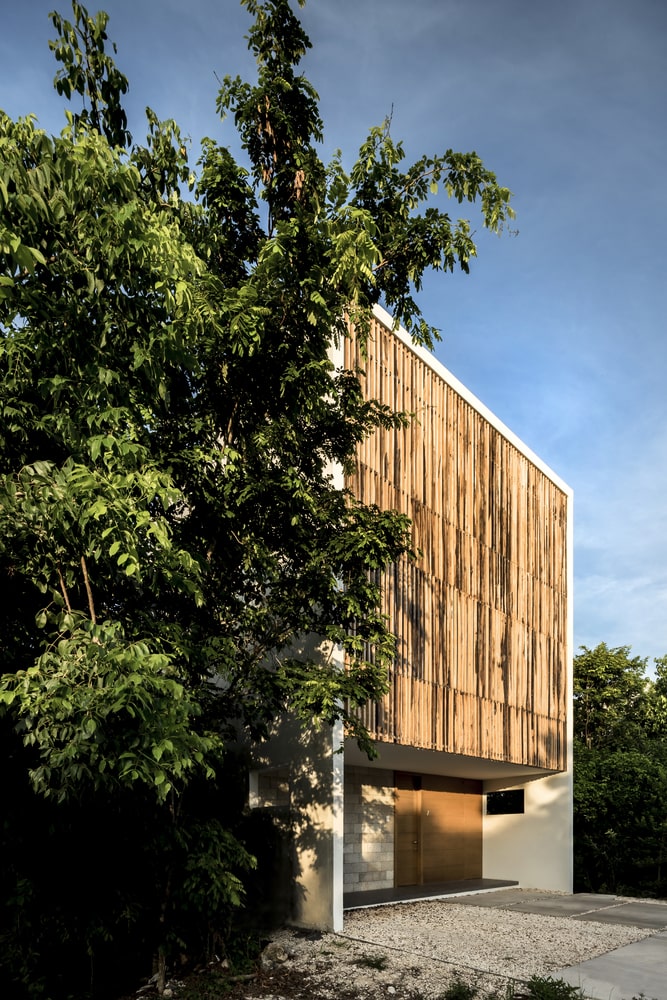 Furthermore, the bedroom incorporates monotone colours to provide a calm and relax environment. The bathroom utilises the space well without reducing its functionality.
Overall the house seems small from the outside, but the interiors and spaces are managed well to provide a wonderful living space for its occupants
All images are taken from Warm Architects unless otherwise stated.
Interested in more amazing house designs? Check out our collection of house design articles now.