It's not often that you see a residence that can house a three-generation family as it comes with many challenges, especially if there are space constraints.
However, this husband and wife team, who are both architects, rose to the challenge. They decided to design a modern tropical house that can easily accommodate three generations on a tight intermediate terrace plot in Singapore.
The house, located on Joo Hong Road is designed by Lim Chai Boon and manages to look both striking and welcoming.
Project: Joo Hong Road
Architect: Lim Chai Boon
Location: Singapore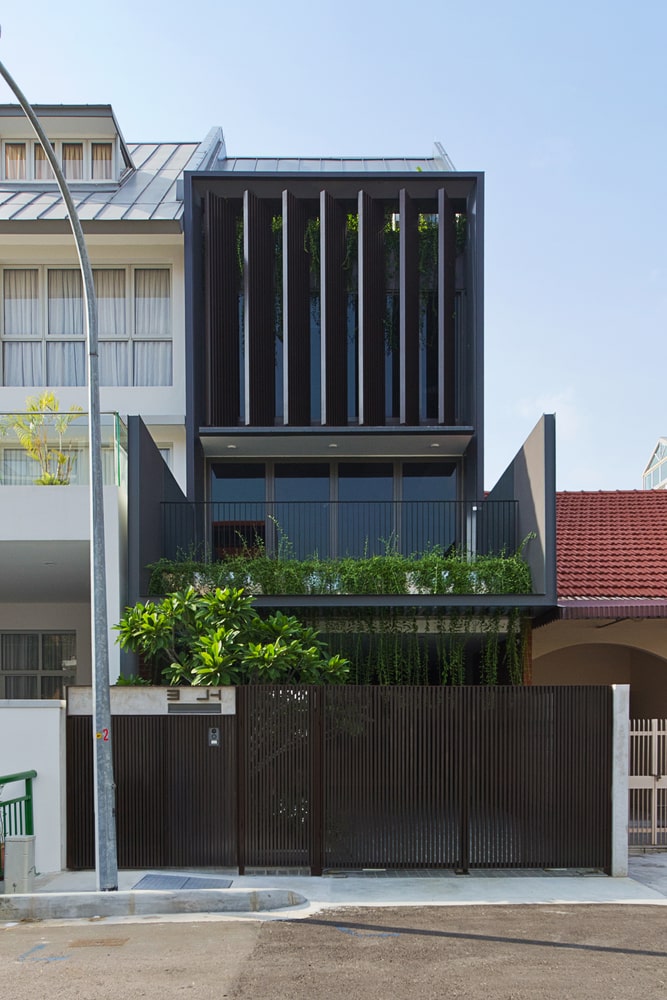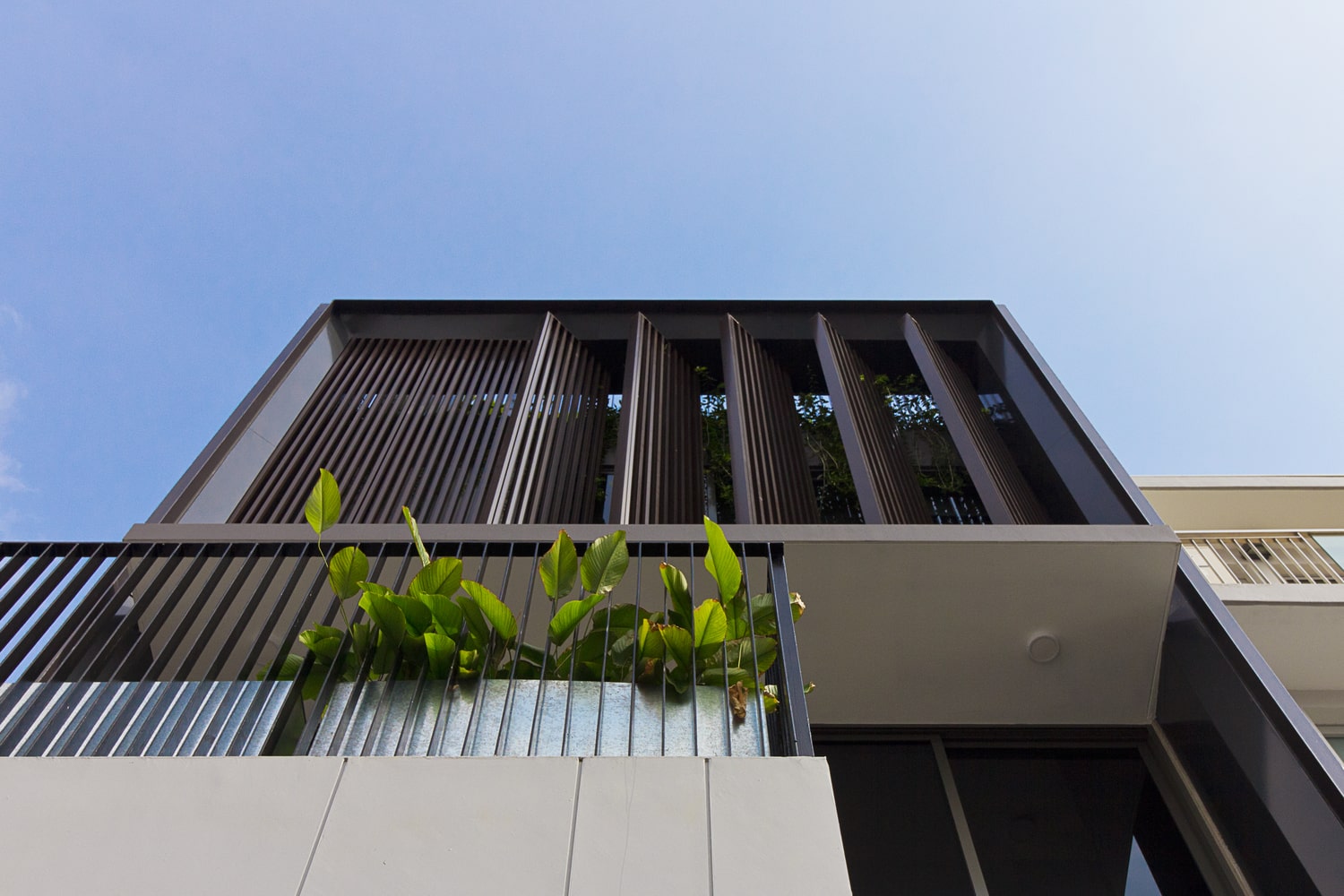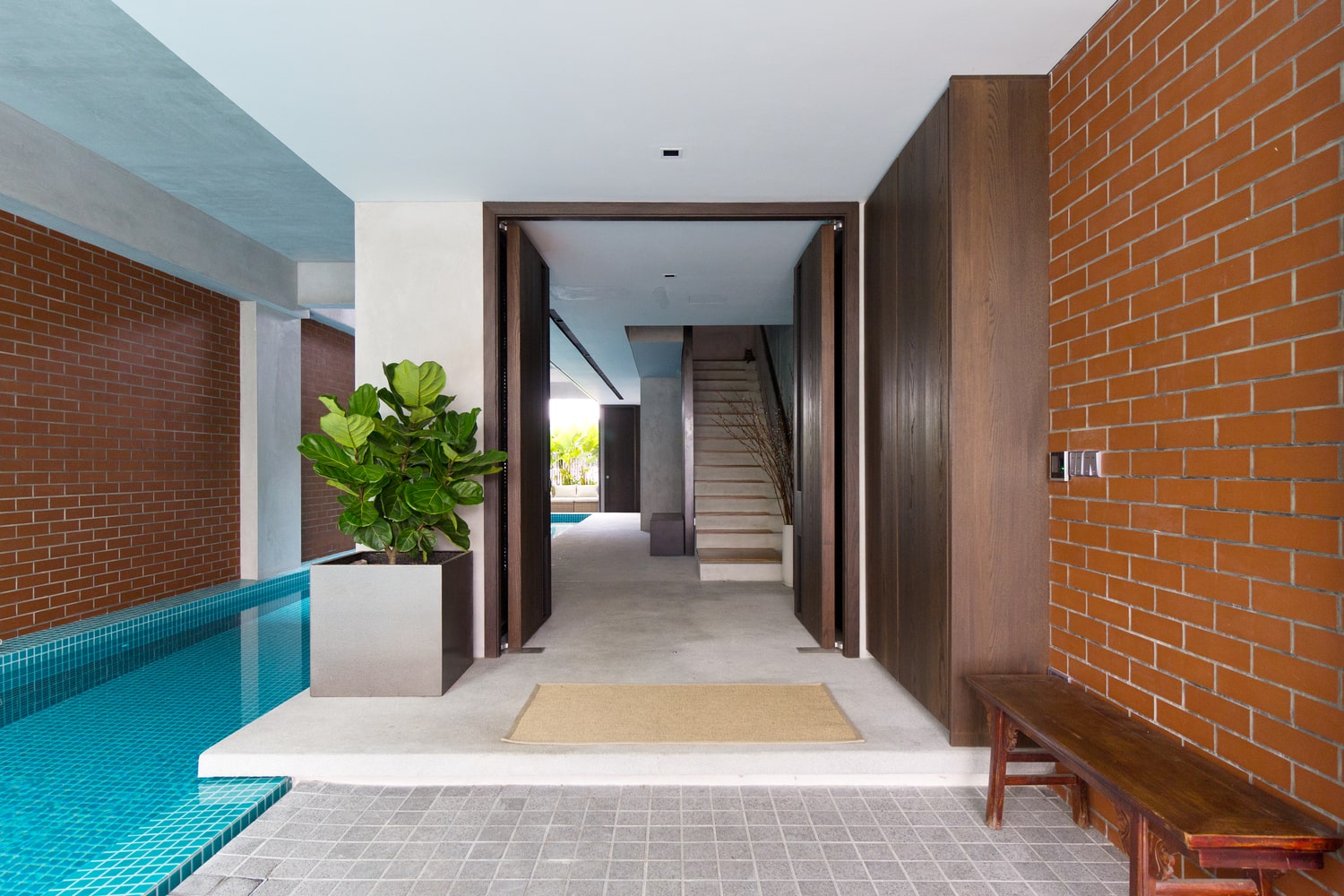 Concept:

As they are both avid swimmers, they wanted to include a decent lap pool within the plot of land but needed to find a way to do so without sacrificing precious real estate for the functional spaces.
Hence, they decided to go with the unconventional approach of placing the living spaces on the second storey while the ground floor was dedicated to a 21m lap pool complete with spa facilities.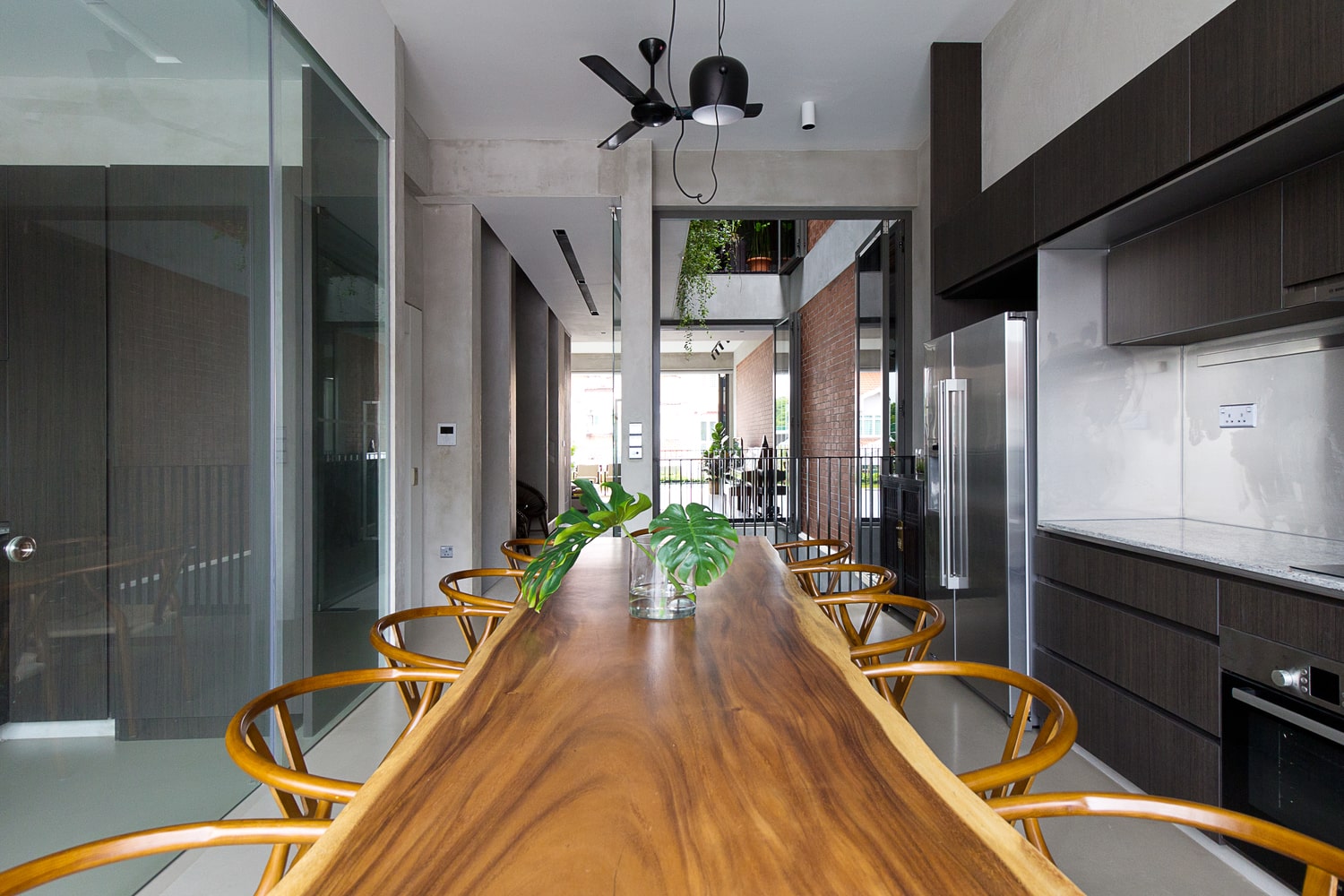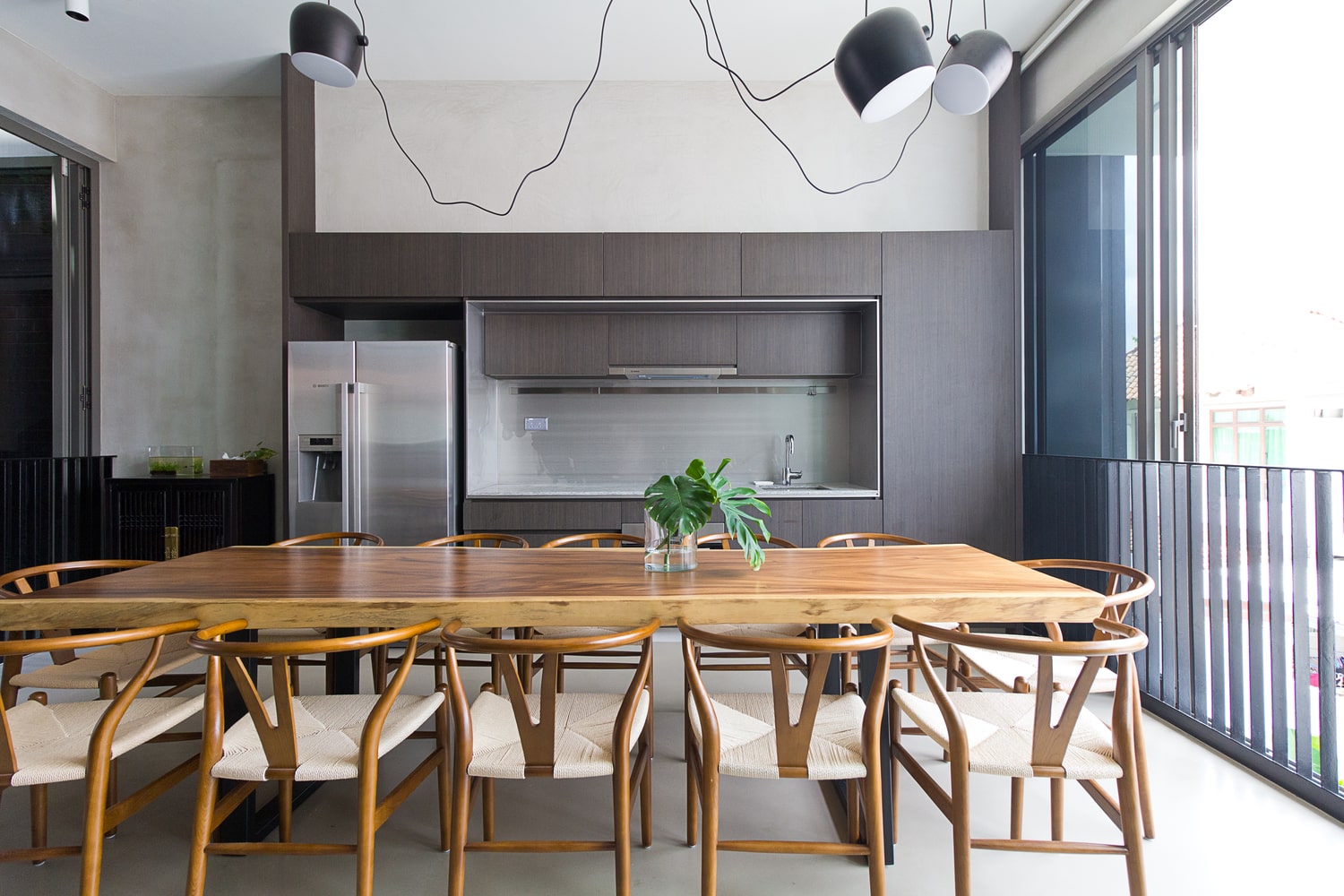 By doing so, the ground floor looks open and spacious due to the linear composition of elements that open up into the outdoors. A tall air well creates an internal courtyard that stretches above the pool into the heart of the house.
All the living spaces are centered around this courtyard and have dual frontage. These consist of the internal courtyard and the exterior view, ensuring that air and light can circulate well.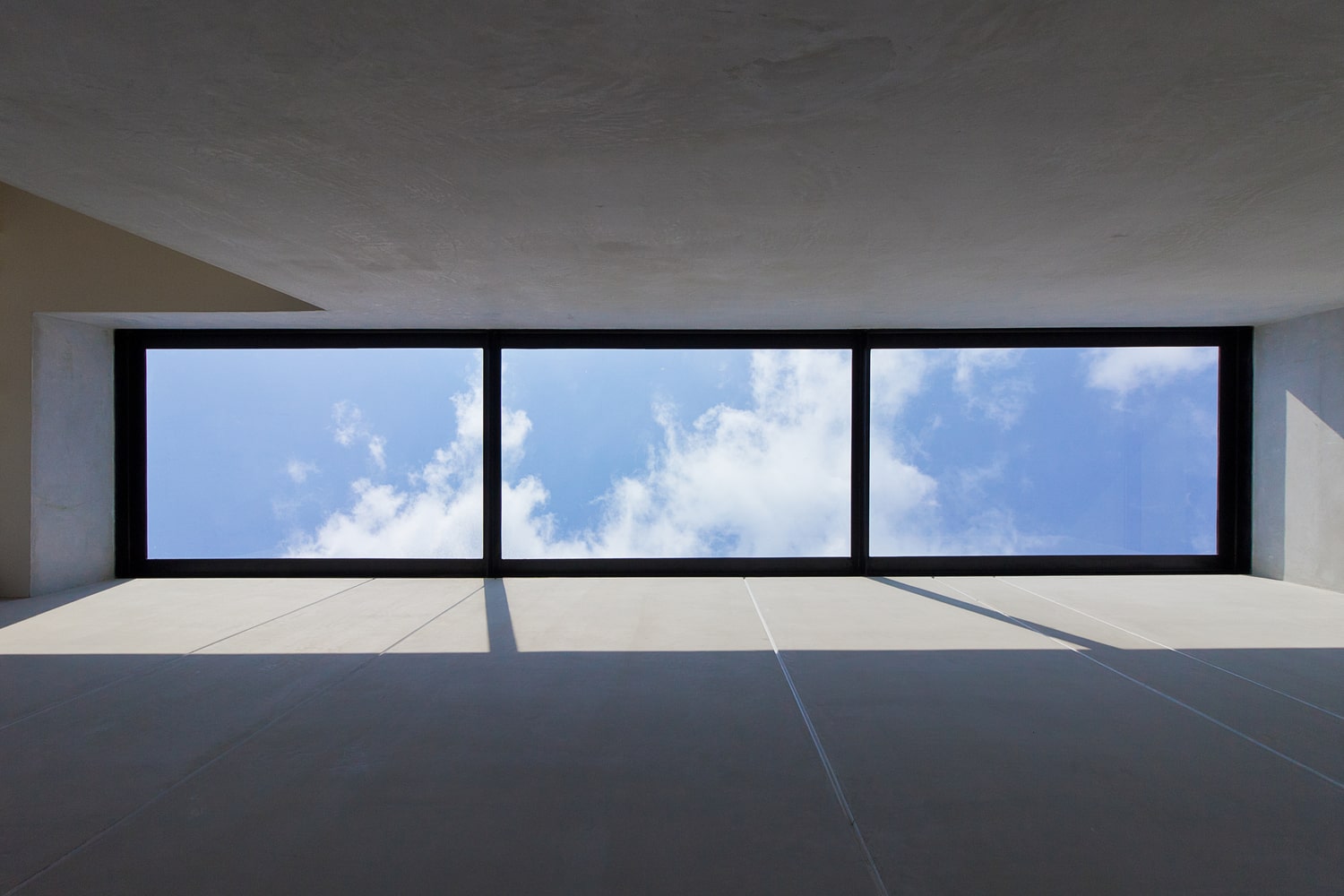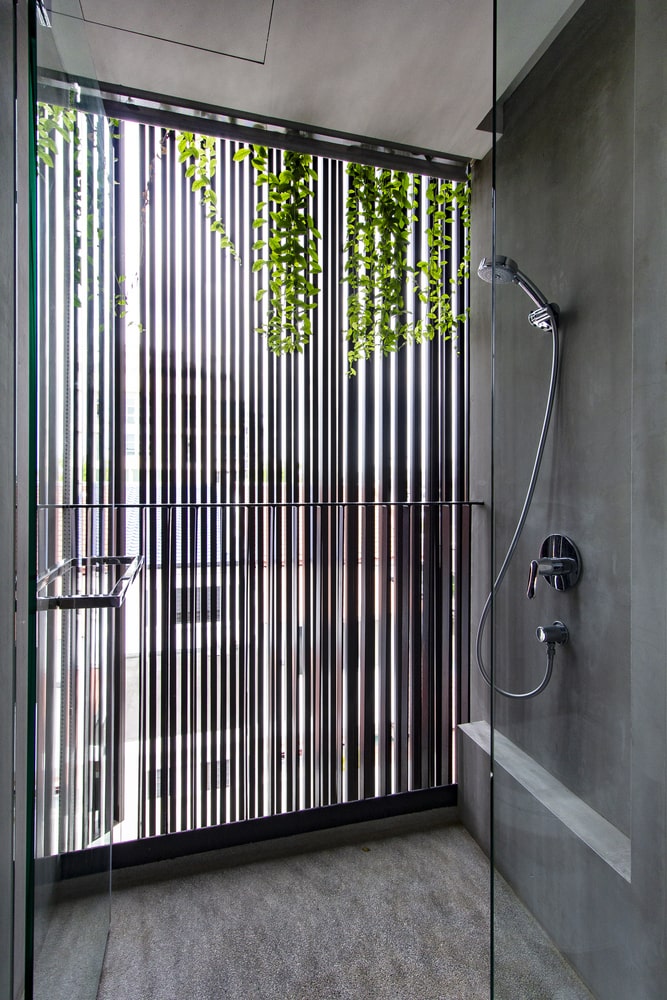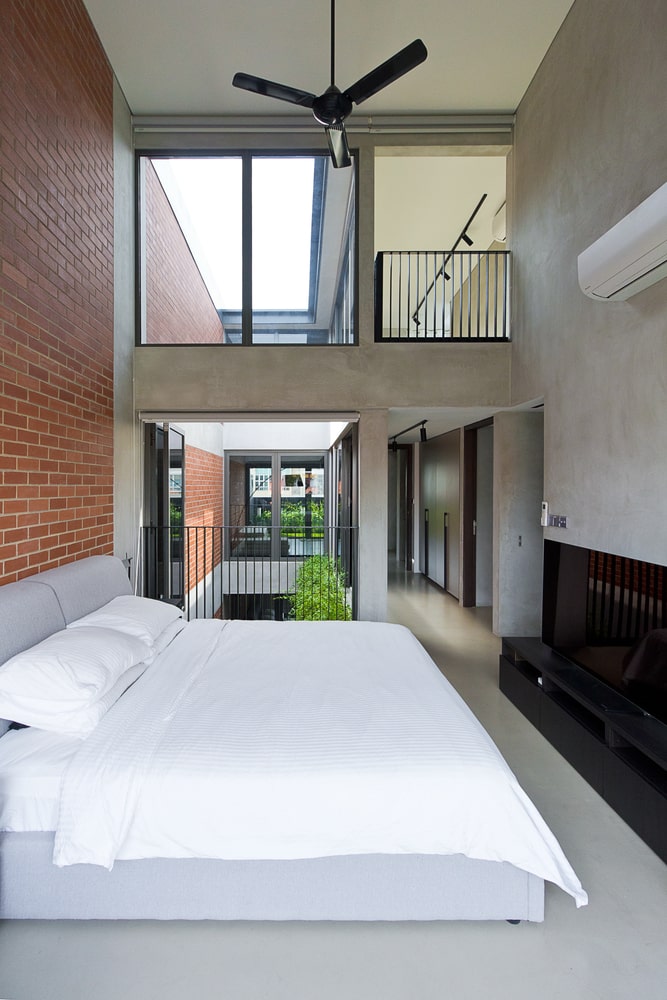 Dynamic full-height aluminium pivot screens create a stunning facade that provides privacy and allows maximum cross ventilation. The house has a stacked effect look that is defined by a sleek rectilinear volume.
Lush plants along are located along the perimeter of the courtyard on every floor giving it a refreshing look. The bathrooms are opened up to the skies with shrubbery acting as a privacy barrier, which blurs the lines between the exterior and interior spaces. Although the plot of land may be tight, the design of the house makes it look really open and spacious.
All images are taken from Lim Chai Boon unless otherwise stated.
Interested in more amazing house designs? Check out our collection of house design articles now.