The decor of your bedroom could affect your mood. And if you're not in a good mood, it could affect your sleep. Plus, you'll want your bedroom to look nice if you're spending the night with your loved one. Let's take a look at some wallpaper styles.
1. Subtle Forest Theme
Light and subtle, this very pleasant forest-themed wallpaper is a dream come true.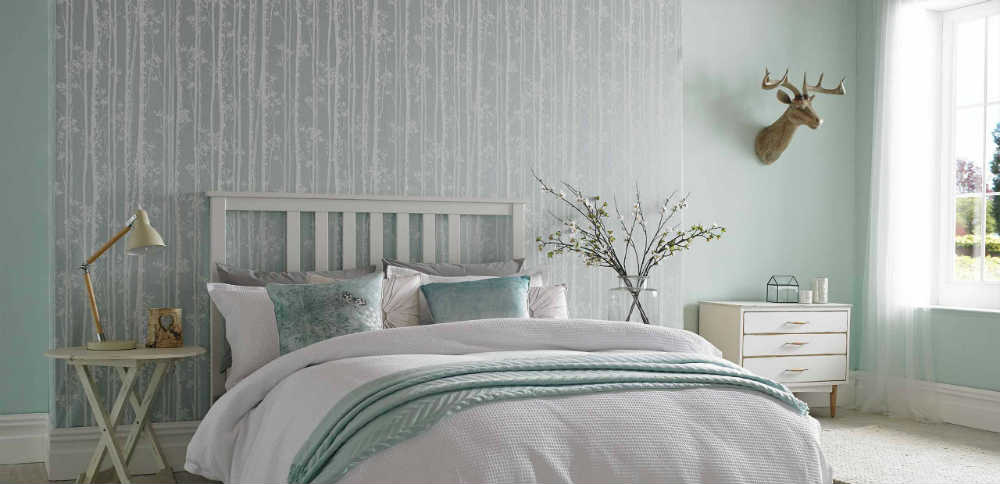 2. Abstract Floral Pattern
Floral wallpapers are very popular right now, so why not also decorate your bedroom with this beautiful abstract floral pattern?.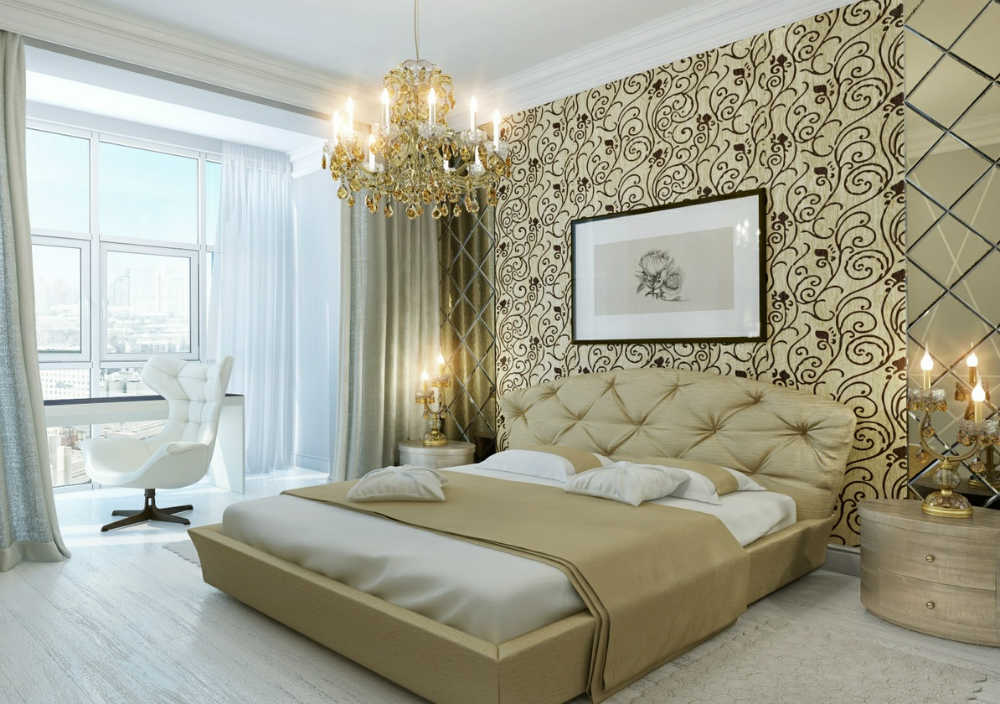 3. 

Autumn Leaves
The bright orange and yellow colours of autumn are universally loved by all. Not a bad choice to add some warmth to your boudoir.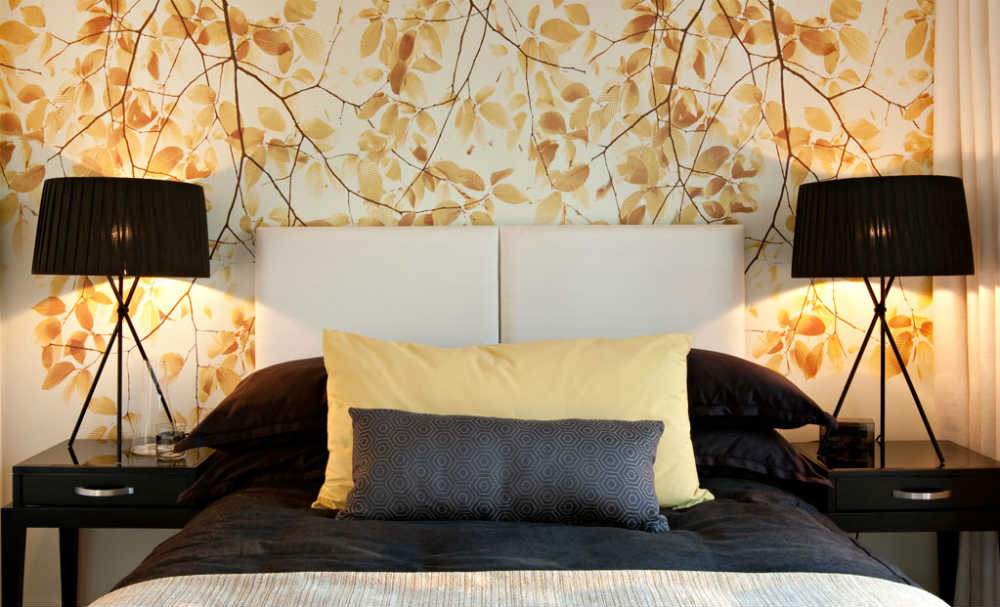 4. Golden Geometry
Glossy wallpaper styles can be slightly expensive, but they're worth it because of how luxurious they look. Case in point: this striking shimmering gold wallpaper.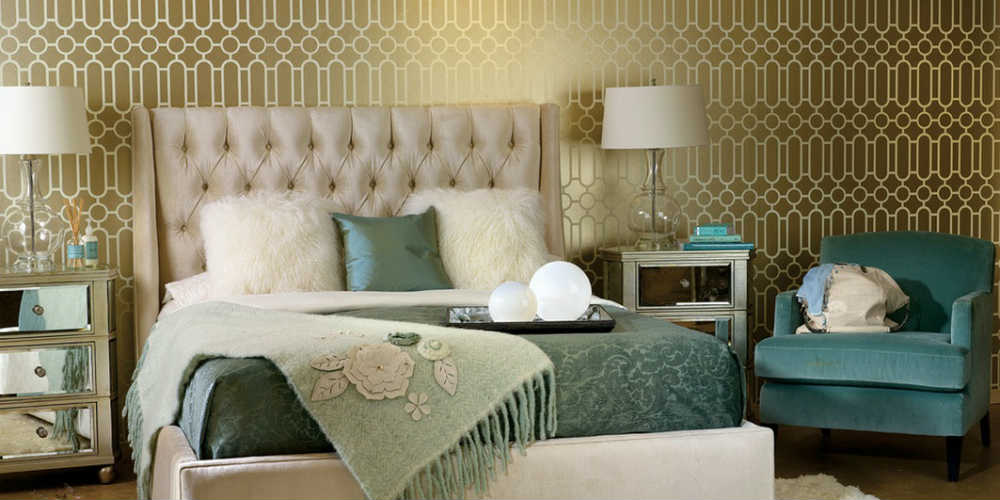 5. Cool Horizontal Stripes
You can't go wrong with stripes. They're easy to match, and also easy on the eyes.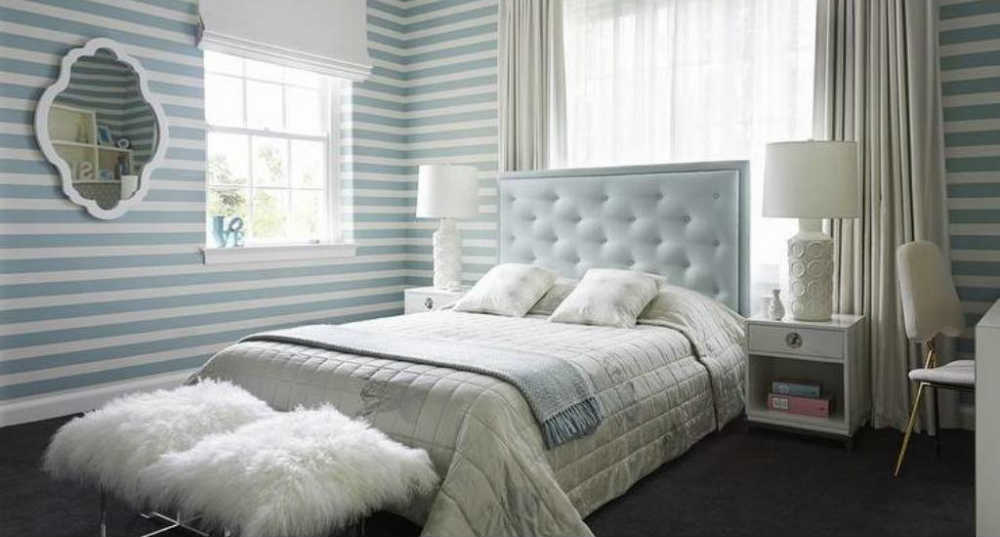 6. Simple Vertical Stripes
Horizontal stripes add width, while these vertical striped wallpapers add height. Excellent if you want to make your bedroom look more spacious.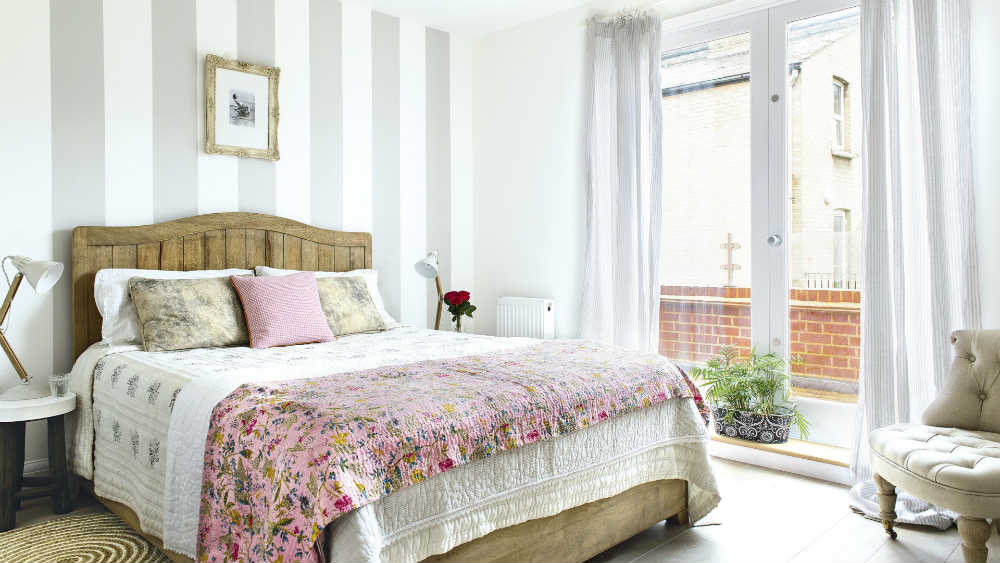 7. Contemporary Bohemian
A perfect style for you free spirits out there, this clashing, bohemian style wallpaper is one of a kind.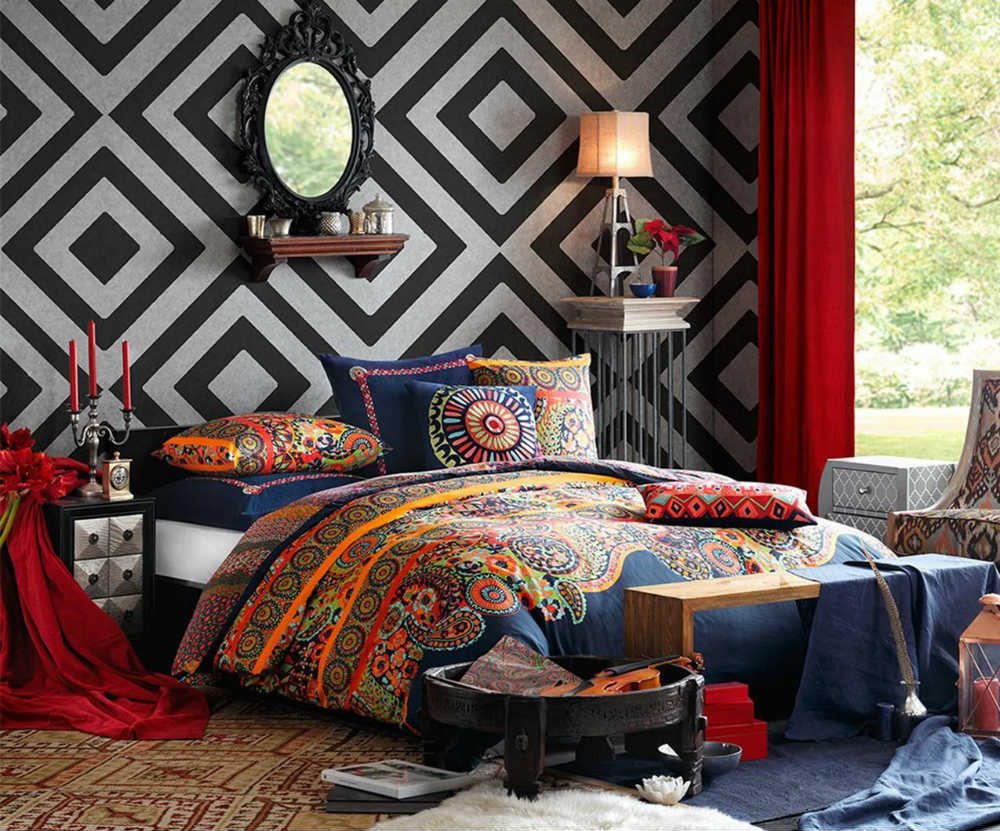 8. Yellow and Grey
Yellow and grey is an underused combination, but as you can see, the strong contrast works well to add character to your bedroom.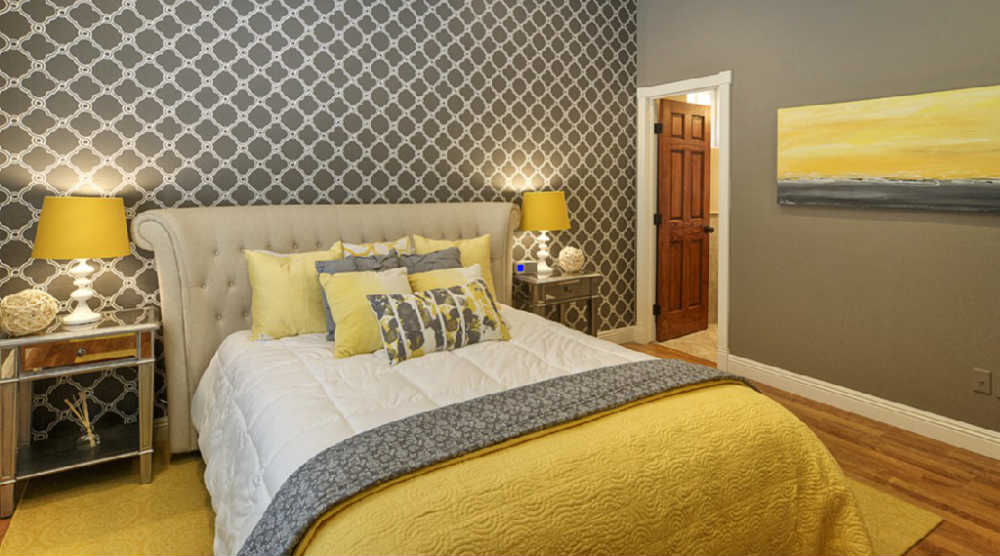 9. Lovely Leaf Patterns
Another one for the nature lovers, these lovely leaf patterns are bold and attractive at the same time.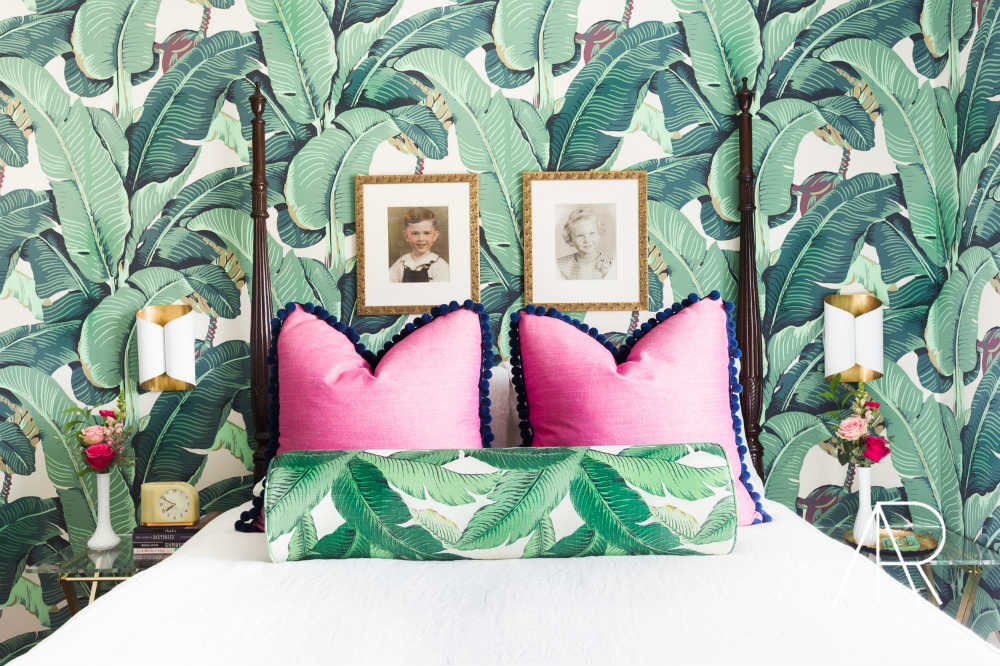 10.
Elegant Black and Silver
Always dependable, black and silver is a timeless look. Not many are daring enough to decorate the bedroom with this combination though.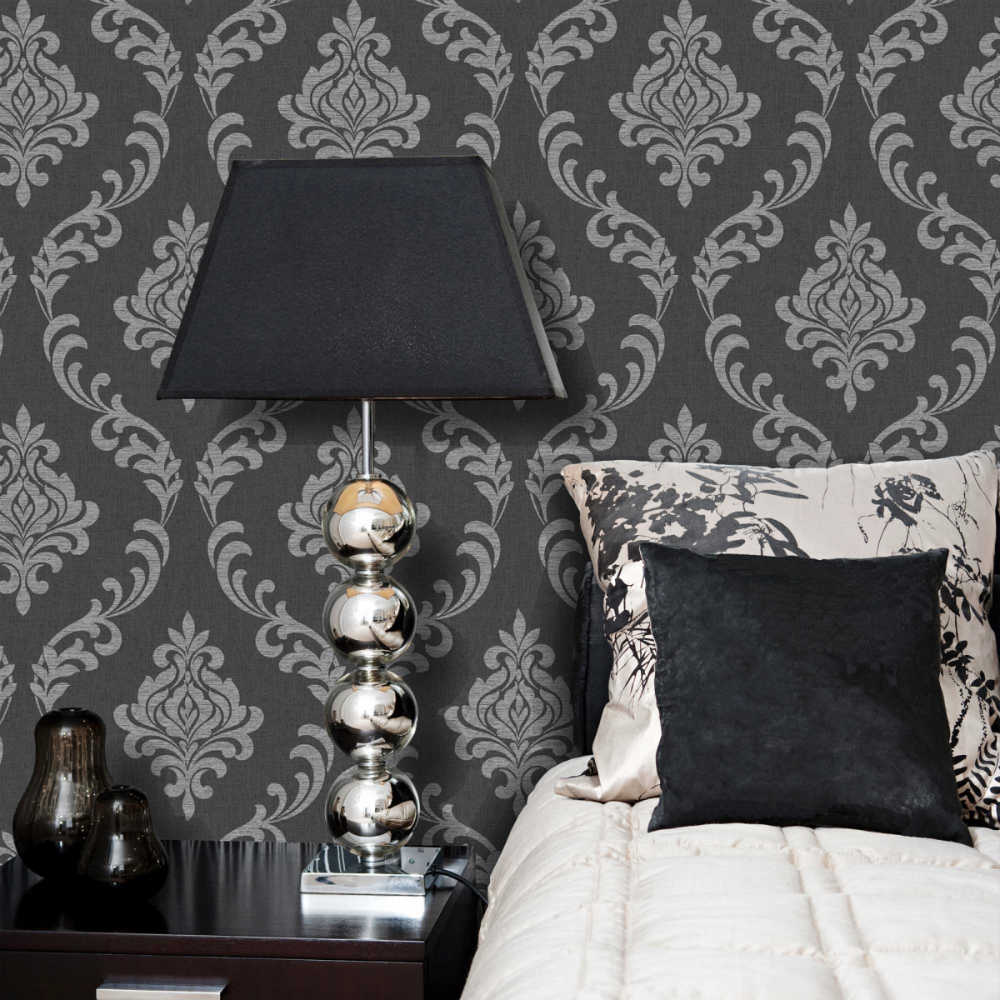 11.

Starry Night Sky
Frowns don't exist in this bedroom. You can't look up at that starry wallpaper and not smile, it's impossible. Will you dream of twinkling stars, or flying in a spaceship?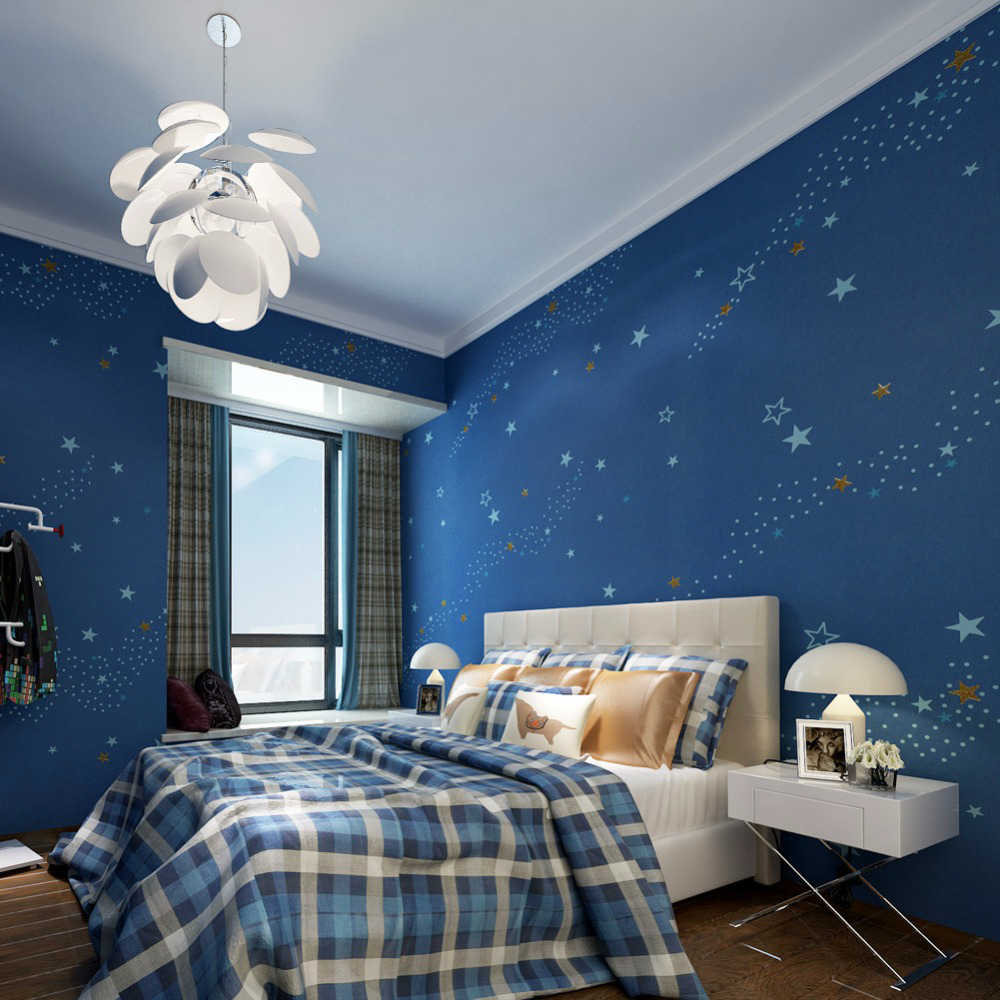 12. Romantic

 Photographic Wallpaper
Photographic wallpapers can look cheesy if overused, so use these sparingly. But if done well, you can create a sweet, romantic look for your bedroom.