A rugged, industrial style in the home might be a bit difficult to pull off but not for Estudio Guto Requena, who designed a really stylish and beautiful industrial home in Sao Paulo.  Although it has a predominantly grungy and gritty look about the house, somehow it still looks stylish and sensational.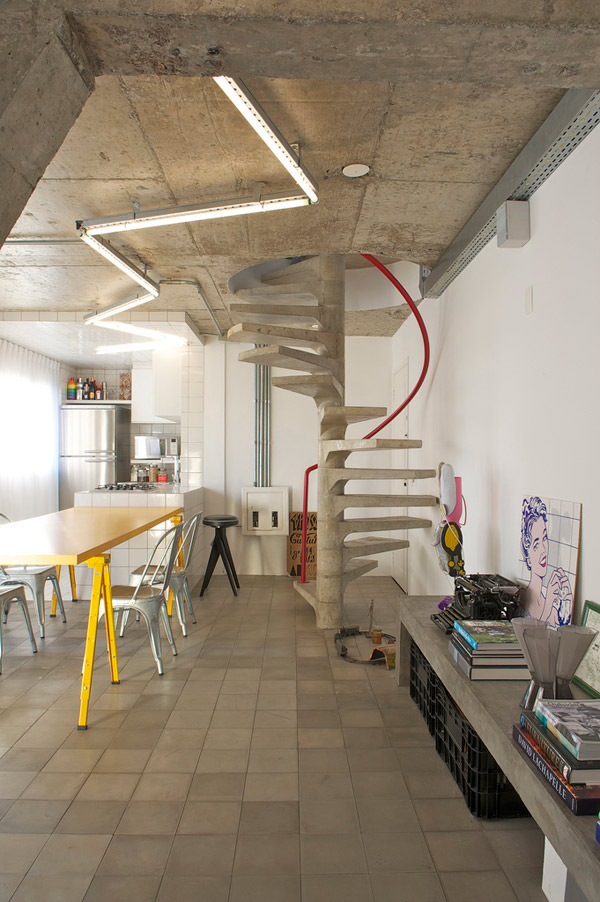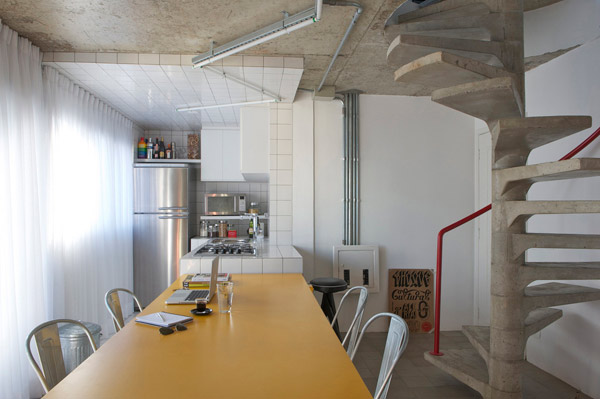 In the kitchen, copious use of exposed concrete is used to create a very urban and industrial feel which could have been a tad too rugged but thankfully, it pulls back from being so by the sleek tiles on the walls. The steel coloured dining chairs add to the industrial look which is balanced out with a cheery yellow kitchen table that makes it a great spot to enjoy your meal.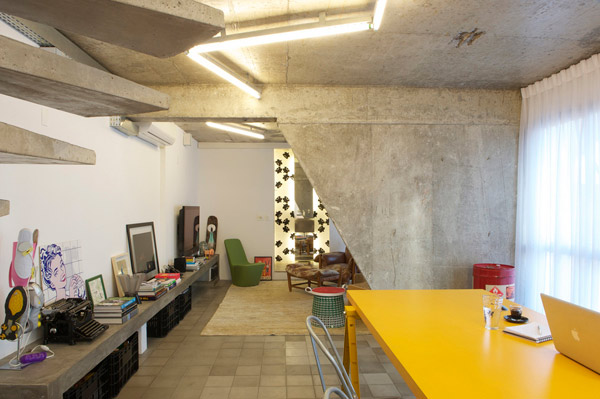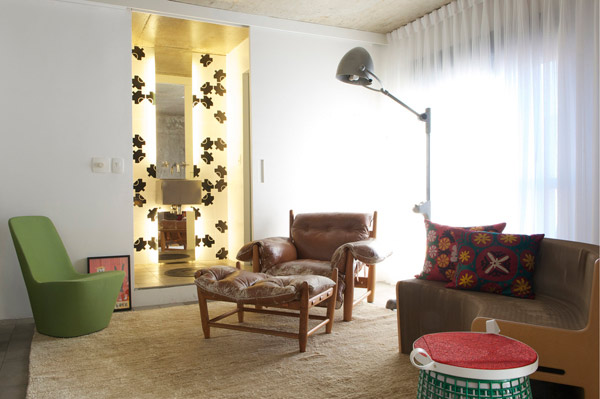 Exposed concrete is a theme in this home, with this element being expanded over to the living room as well on parts of its wall divider and TV rack. However, the rest of the living room is softened by some vintage elements in the seating options and a few eclectic designs thrown in as well.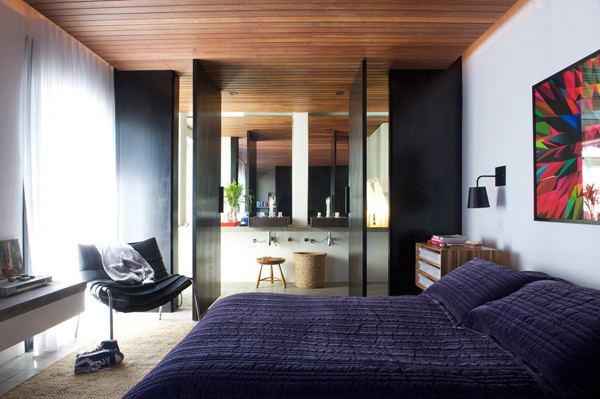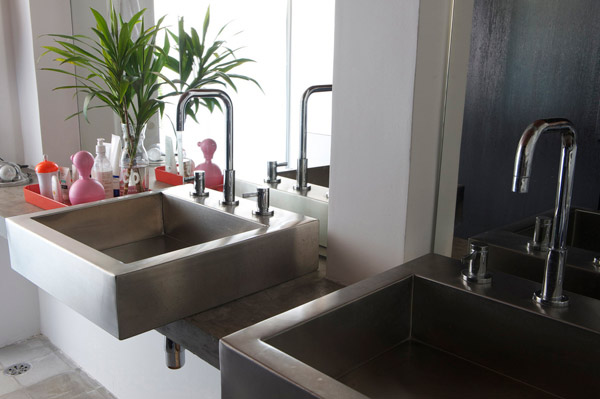 The winding, exposed concrete going upstairs to the bedroom is a great focal point and once you've stepped into bedroom, it feels like you are in another world. That's because in the bedroom, the decor is done in a modern, glamorous style with just a hint of the ruggedness that you would see downstairs.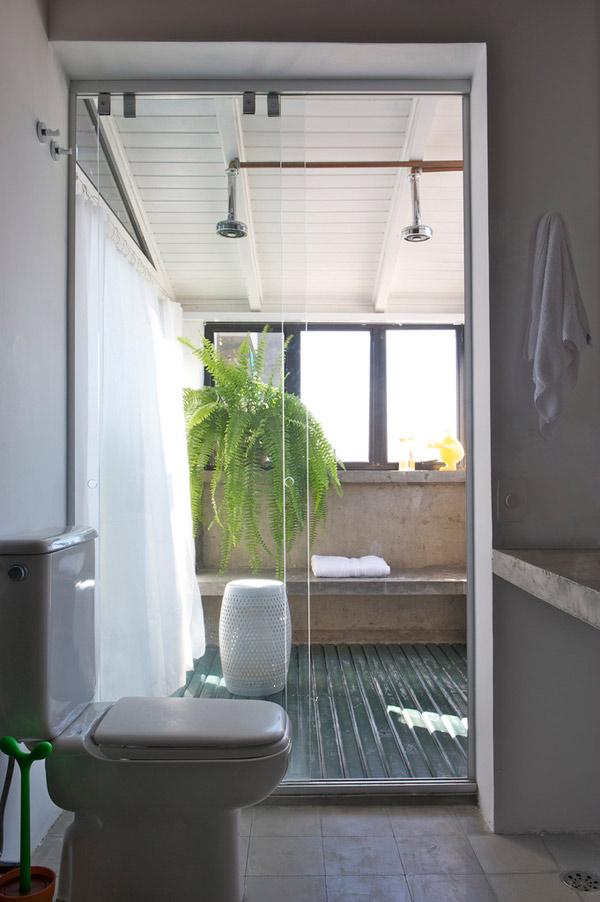 The bathroom is connected to the bedroom by a mere sliding door and a few quirky rubber ducks in the industrial type bedroom makes it look really adorable. However, one of the best bits about this home has got to be its secret hidden shower that feels like it is something out of a resort hotel. In here, they also manage to incorporate some exposed concrete in keeping with the theme in the rest of the home.
All images from Trendir unless otherwise stated.